More and more people are considering traveling to the Middle East. That's specifically because the culture there is entirely different than the Western culture, which makes those countries appealing and engrossing to foreigners.
Nevertheless, this doesn't mean you should overlook the matter of safety, as terrorism poses a lot of threats in countries such as Yemen, for instance. With that in mind, a question that naturally arises is: how safe is Yemen for tourists?
We will address the main safety concerns when it comes to traveling with Yemen, as well as a range of quintessential Yemen safety travel tips.
Highest Risks You Expose Yourself to When Visiting Yemen
Overall Risks in Yemen:

HIGH
We'll start by saying that traveling to Yemen entails a lot of risks. This goes without saying. Expressly, that's why so many people wonder: is Yemen safe to visit or is Yemen safe for solo women travelers? These are all legit questions due to the high crime levels in this country.
This is primarily why many governments have actually prohibited their people to travel to Yemen, due to these massive threats that cannot go unnoticed. At the same time, if you do decide to travel to Yemen, you should be fully acquainted with the risks you are exposing yourself to. In plain English, you will be held responsible for your safety abroad.
That being said, we'll briefly mention the risks associated with traveling to Yemen. For one thing, there are several active terrorist groups in Yemen that conduct attacks on a regular basis.
Additionally, note that these attacks usually take place without prior notice, and they can happen in all types of locations such as public spaces, markets, shopping halls, as well as local government facilities.
Also, note that the U.S embassy in Sana has consequently suspended its operations in February 2015. Therefore, bear in mind that the U.S government cannot facilitate immediate assistance in the case of emergencies or unwanted events.
Each part of Yemen is exposed to violence, which entails artillery shelling, armed conflict, airstrikes, which are persistent throughout the entire country.
Pickpocketing and Theft Risks in Yemen:

HIGH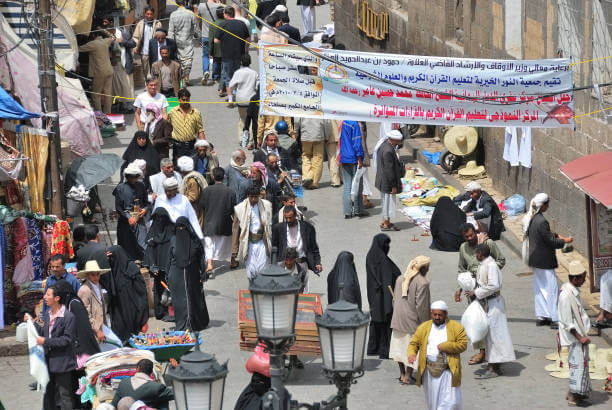 Considering that Yemen is such an unsafe destination, the aspect of pickpocketing and theft seems rather insignificant when compared to the terrorism threat, for instance. In fact, we could say that theft and pickpocketing is a concern regardless of the country you're visiting – whether it's based in the Middle East, in Europe, so on and so forth.
Nevertheless, the aspect of theft and robbery is even more serious in Yemen, considering the instability of the political situation, which actually facilitates the spread of these crimes. Essentially, the security situation in Yemen is basically unstable, partly due to the conflicting situation between government forces, as well as Houthi rebels and other groups.
To that end, there's no such thing as central government control, which makes it really dangerous to travel around the country.
How to Avoid pickpocketing and theft in Yemen?
It can be quite difficult to avoid being a victim of criminal activity in Yemen. This is primarily why most governments contraindicate against traveling to Yemen, as the precaution measurements that apply when visiting other countries don't usually work here, as well.
Nevertheless, if you must travel to Yemen, we encourage you to read every Yemen safety guide that encompasses comprehensive information regarding staying safe. By all means, you should always be mindful of your surroundings and make sure you factor in all the warnings regarding the political situation there.
Scam Risk in Yemen:

LOW

to

MEDIUM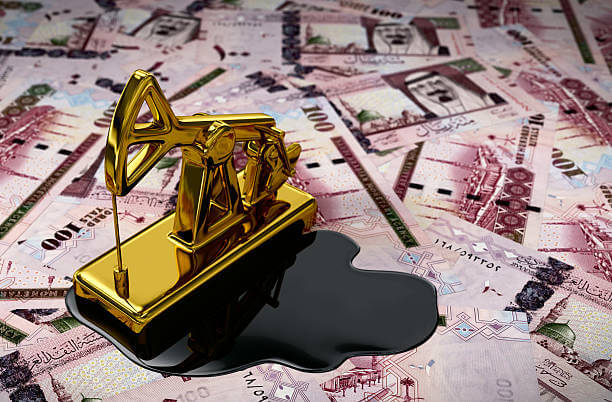 When it comes to scams, Yemen is most known for online dating scams and the so-called one-ring scams, when the caller expects you to call back so that you get taxed extra for that particular call.
However, in terms of the actual, physical scams that you might encounter in this country, you can expect the usual ATM scams and the locals that might ask for or provide help, in order to eventually pull a scam on you.
How to avoid getting scammed in Yemen?
As always, if you want to protect yourself against scams, we recommend you to start off by withdrawing money from within the bank rather than using the ATMs.
Then, you should also limit your contact with the locals - in short, don't speak to those that approach you stating that they need help or something similar, especially if they are fluent in English. This is usually a sign that they will most likely try to scam you.
Kidnapping Risk in Yemen:

HIGH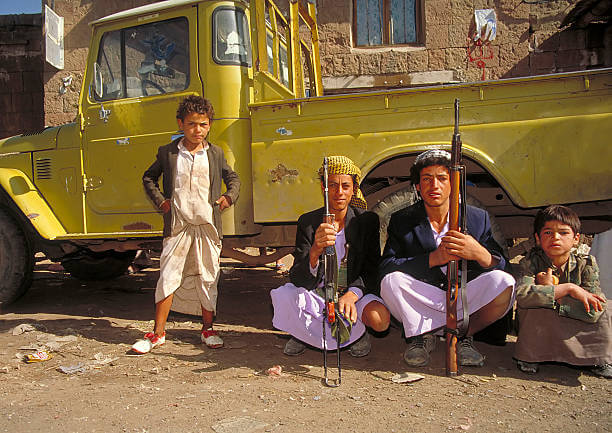 There have been many cases in which foreigners have been victims of kidnapping in Yemen. For example, in 2017, an Australian was kidnapped in Yemen's capital, and this isn't an isolated case; unfortunately, there are many other similar cases.
That being said, Westerners are very much likely to be the victims of kidnapping in Yemen – including in Sana'a. More specifically, Al-Qaida in the Arabian Peninsula, together with other activist groups, have targeted tourists and kidnapped them during their visits to Yemen. Hence, it is definitely not surprising that most people ask: how safe is Yemen for tourists or is Yemen safe to visit?
These groups operate attacks and they usually target tourists. That's because kidnappers can obtain high ransoms. Nevertheless, it's also worth pointing out that in many scenarios the kidnapped victims have been sold to terrorist groups. In the worst-case scenario, the victims have been killed by their kidnappers, regardless of the ransom they received in exchange for their liberation.
How to avoid getting kidnapped in Yemen?
Once again, it is rather difficult, if not impossible to avoid being a victim of criminal activity in Yemen. Thus, traveling to this country is highly contraindicated and should be avoided. If anything, it is best to avoid unnecessary traveling to this country and keep your visit as short as possible.
Aside from that, always be wary of your surroundings, and if you notice anything unusual, get the distance right away. At the same time, make sure that you inform someone from home of your whereabouts.
Terrorism Risk in Yemen:

HIGH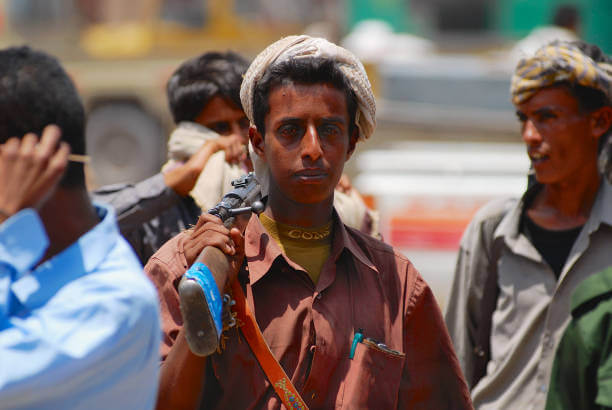 Perhaps the reason why Yemen is a destination that should be avoided at all costs is the terrorist activity that has taken over the country. This is, essentially, the root of all problems, which had led to the high level of criminal activity.
At the same time, the total absence of government control facilitates the spread of terrorist activity. To that end, the Islamic State in Yemen and Al-Qaida in the Arabian Peninsula can freely operate their attacks.
To be more specific, incidents such as car bombs, suicide bombings, as well as improvised explosive device attacks are likely to take place at any time throughout the entire country. At the same time, terrorist attacks are organized in all parts of the country – including in Sana'a.
We could also say that the terrorism threat is even higher in the case of tourists. This is something almost each Yemen safety guide clearly points out. According to the statements made by these terrorist groups, they have made their intentions clear regarding wanting to attack Westerners.
This is why these attacks might be carried out especially in the places that tend to be more frequented by foreign travelers or expatriates.
How to avoid terrorism in Yemen?
Even if potential targets might be government buildings, the attacks aren't limited to government buildings. This is why it is quite difficult to avoid being a victim if anything were to happen. If you do notice anything unusual and peculiar, make sure you get distance, if you can.
Risks for Women Traveling Alone in Yemen:

HIGH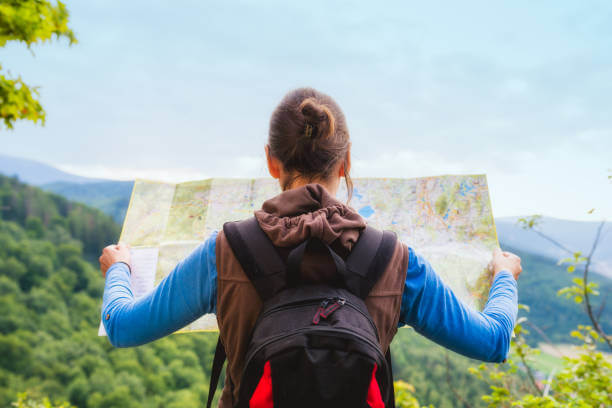 Is Yemen safe for solo women travelers? Certainly not; traveling to Yemen alone comes with many risks and threats, as we specifically pointed out in the paragraphs above. Not only that Yemen isn't safe for solo traveling, but it is even more dangerous for solo women travelers, partly due to the fact that rape poses a lot of concerns in this country.
At the same time, the fact that kidnapping is so common makes it really dangerous for women to travel to Yemen alone. Essentially, followers of the Islam faith perceive women differently, especially the adepts of terrorist activities and the ones that are part of terrorist groups.
How to avoid crime as a solo woman traveler in Yemen?
As you may have noticed so far, Yemen is generally not a safe place - taking this into account, any traveler/ tourist should always be accompanied by someone, either a trustworthy contact or guide or by fellow tourists/ travelers.
Clearly, you should not take any trip/ travel to an area nearby your accommodation alone - in this respect, you are advised to search for trips organized by reputed travel agencies and such, that come with fewer risks for solo travelers.
However, if you know that you are going to be completely alone on your trip, it is recommended that you wait for the country's situation to stabilize itself and, thus, reschedule your entire trip.
Rape Risk in Yemen:
MEDIUM

to

HIGH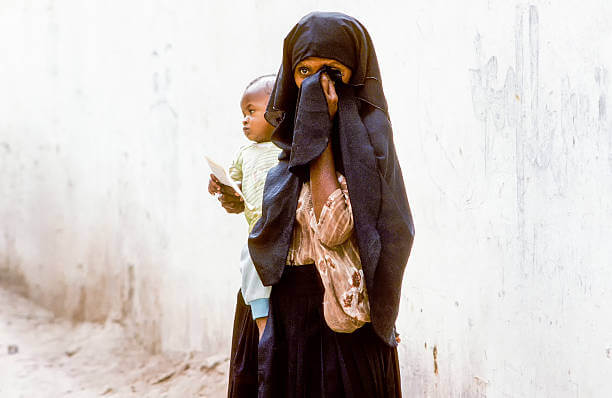 Even though there are no recent reports of such incidents in Yemen, it is well-known that most female locals are suffering because of the ongoing conflicts in Yemen - namely, they are malnourished and prone to health issues and lack of protection.
Moreover, it is believed that around 60 thousand women in Yemen are prone to sexual violence, including rape. While this may indicate that the tourists/ travelers have nothing to worry about when it comes to such incidents, it is better to be properly prepared and take the necessary safety measures.
How to avoid getting raped in Yemen?
First of all, you should never expect the locals to be careful around tourists - as a woman, the chances of you being caught up in an unwanted scenario is almost just as high as the locals.
These being said, our recommendation is to try to draw as little attention to you as possible - namely, have a decent outfit that does not reveal too much, including many pieces of jewelry that you might wear.
In such situations, you should always be aware of the fact that they can escalate with little given notice - a simple theft can turn into much more, depending on the attackers' intentions and the victims' behavior and/ or outfit.
Risks for People Traveling With Children in Yemen:

HIGH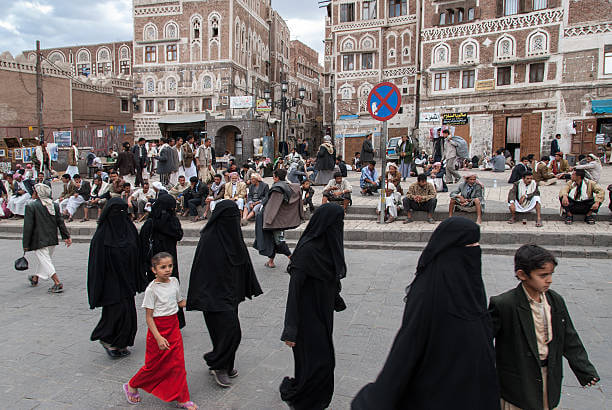 It goes without saying that Yemen isn't a suitable place for families with children either. For one thing, there is the ongoing threat of terrorism, which makes the country utterly unsafe. At the same time, the kidnapping rates are just as worrisome.
In the case of medical emergencies, the medical facilities in Yemen are poorly equipped. There are only some medical facilities that address Western standards in regards to cleanliness, safety, so on and so forth.
On top of that, unexploited landmines and munitions pose a lot of threats, especially for families with children. Therefore, avoid going to Yemen if that's a possibility.
How to avoid unwanted scenarios?
There's only one thing that you should know about traveling with children - you have to always keep an eye on them. Naturally, given Yemen's current situation, you'll have to do much more than that to keep your children safe.
In order to ensure their safety, you'd have to keep them as close to you as possible as well - this is due to the worrying kidnapping rates of the country. Also, you have to take into account the fact that you'll not be able to pay attention to them at all times.
Therefore, if you plan on bringing your children with you on your trip, it is recommended that you have someone looking for them at all times - may be one of your friends or relatives. We don't even have to mention the fact that the children must be not left alone - ever.
Natural Disaster Risks in Yemen:

MEDIUM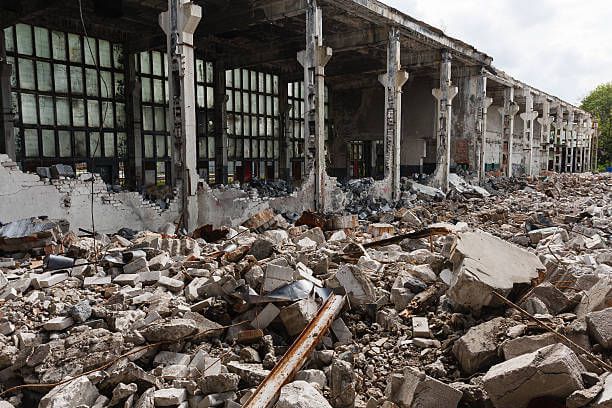 Moving on, bear in mind that Yemen is situated in a volcanic seismic zone. To that end, this poses several risks that shouldn't be overlooked. At the same time, the monsoon season lasts from June to September. During this specific timeframe, flooding is expected and quite commonplace. Meanwhile, in the summertime, dust and sandstorms are also prone to occur.
Transportation Risks in Yemen: HIGH
Driving in Yemen is based on an International Driving Permit - however, be aware of the fact that the access routes in and out of any major cities are quite likely to be either closed or entirely blocked.
Moreover, due to the severe shortage of fuel throughout the country, you have to plan your road trip extremely carefully - the last thing you want is having to put a stop to your trip in the middle of the night or in a minefield area.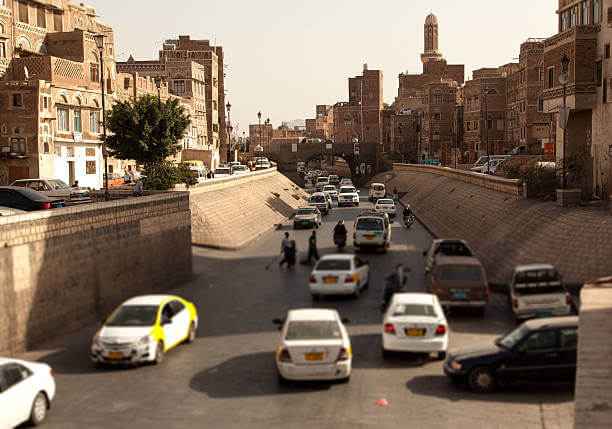 Naturally, most of these transportation risks can be avoided if you do your homework properly, so to say - make sure you have enough fuel and be aware of the dangers of each zone/ area you are going to pass through.
It is also recommended that you keep a low profile and have different travel routes each time you pass through an area again - in short, avoid routine.
Night-Clubs, Pubs, and Bar Risks in Yemen:

HIGH
Before deciding to go out for the night and have a good time in one of the nightclubs, pubs, or bars that you might encounter, you should really take into consideration the country's situation - more than five million children are facing starvation and death in this country.
In this respect, it is safe to assume that any locals that you might come across in a bar/ pub are not part of the good guys, so to say - naturally, exploring Yemen's nightlife is not recommended unless you are with a group that can protect itself in case something goes wrong.
Still, nightclubs should not be on your to-see or to-do list; instead, you can relax in a pub or bar during the day, when the danger is limited. In short, Yemen is not one of those countries that you visit mainly to explore its nightlife, parties, and events.
Health Risks in Yemen
Vaccines and keeping yourself safe are two important factors when traveling to Yemen, mainly because the country's medical facilities are in poor condition - especially those that are away from the main towns.
Moreover, the speed of the emergency services is limited as well, due to the country's security situation. In short, you should your best to keep any disease or affliction away from you.
Avoid contaminated food and water, which are most commonly found in rural areas, as well as mosquitoes, bugs, and such, as there's the risk of malaria and other airborne diseases.
Naturally, most of the diseases you are prone to when visiting Yemen can be avoided by taking the series of vaccines that are listed below.
List of Vaccines You Need in Yemen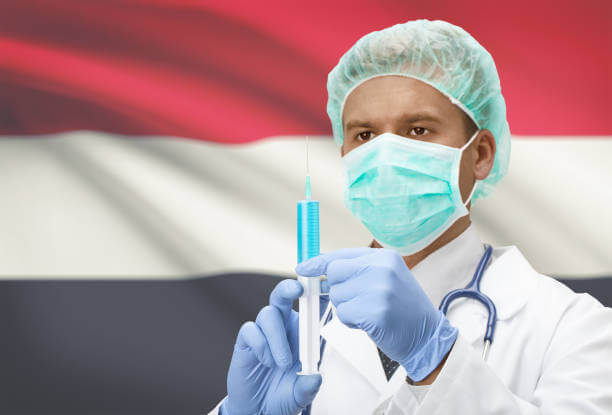 If you must visit Yemen, then, it is absolutely mandatory to get all the vaccines you need to maximize your safety. Concurrently, make sure you have adequate traveling insurance. Here is the recommended list of vaccines for Yemen:
Hepatitis A
Hepatitis B
Cholera
Typhoid
Anthrax
Rabies
Polio
Meningitis
TDAP
Most Dangerous Areas in Yemen
The Yemen-Saudi Border
The Gulf of Aden
The Sana'a Region
Concluding Remarks: Is Yemen Safe to Visit?
To conclude, Yemen is definitely not a leisure traveling destination, due to all the reasons presented in our safety guide. Hence, make sure you factor in all the risks before deciding to plan a visit to this country. The major terrorism threat, and the fact that there's no central government that is responsible for the country's safety, make Yemen really unsafe, which is why you should avoid it by all means.