Germany has become one of the top countries that people from all over the world would like to work in. However, there is much more to moving to Germany than just finding a job or career.
Germany has over 80 cities that have a population of at least 100,000 people.
Some of the aspects that foreigners should consider before choosing a city in Germany to live in would include the following, and there may be more depending on what the person is searching for.
Quality of Urban Living
This includes the climate, things to do, transportation, safety and politics, and education
Finance and Housing
How difficult is it to find a house to live in, and what is the financial situation in the area you are considering
Getting Settled
Friendliness, are the townspeople welcoming, local language, friends and socializing
Urban Work Life
Job and Career possibilities, Job Security, Work and life balance
On a bright note, if you are not one to form friendships easily, Germany has many 'Expat' communities scattered throughout. This may be a welcome thought since Germany fails on the 'Social Life' aspect.
Being a foreigner in a foreign country can be difficult so when one can find a community that is home to other foreigners who are there for the same reason you would be.
The Top Ten Cities
These are the top-rated cities in Germany based on multiple questionnaires and research.
1. Dusseldorf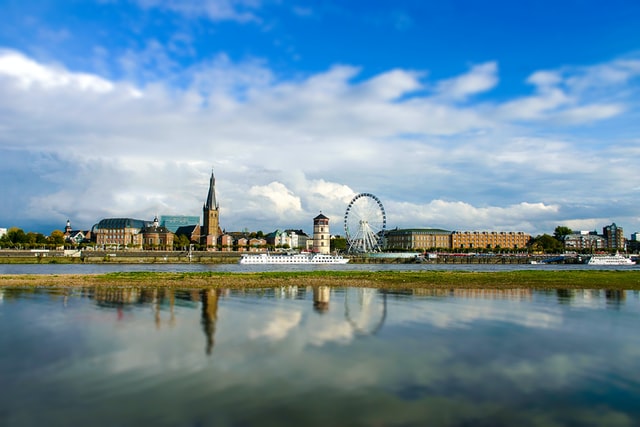 Dusseldorf is known for its art and fashion industry. Dusseldorf is separated by the Rhine River, on one side is what is called 'Old Town'. And to the west of the Rhine is the modern commercialized areas. Dusseldorf is known as the economic powerhouse of the area. Dusseldorf is known as a liveable and lovable area, diverse, modern and multicultural.
2. Frankfurt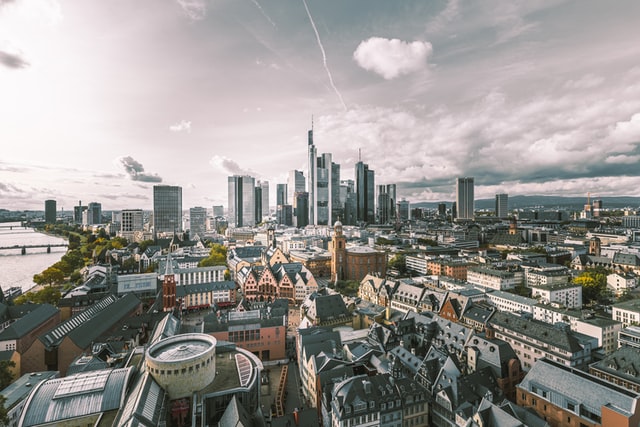 Frankfurt will always be known as a traditional and charming city. It is loaded with parks, boutiques, and cafes and it is a city that ranks second for the Museums it holds. The nightlife and entertainment in Frankfurt are increased by the Colleges and University students. The city is a huge financial epicentre in Germany, along with logistics, creative arts and IT and telecommunication industries help keep Frankfurt growing economically.
3. Hamburg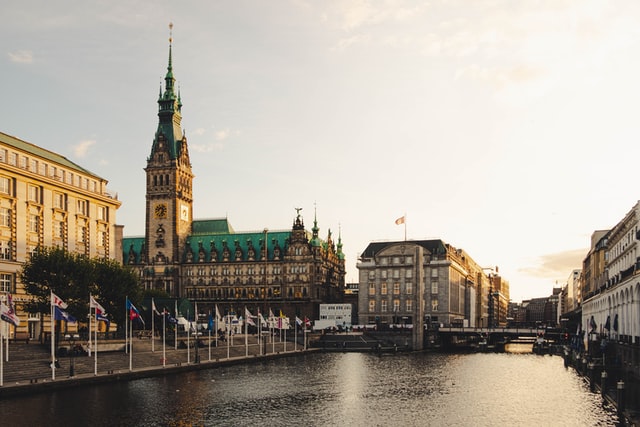 Due to the education forces in Hamburg, the job force is one of the best in the country. Hamburg companies have come to realize that happy employees make better products. This is why Hamburg is one of the highest wage competitors in the country. They keep the employees highly motivated and it shows in the production.
4. Munich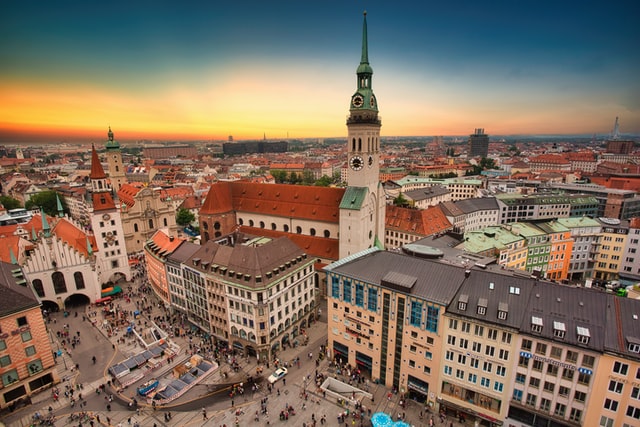 Munich is one of the oldest and most loved cities in Germany. Munich is famous for its annual Oktoberfest. Munich is the third-largest city in Germany and is a Global Center for arts, science, technology and finance to name a few. There are Museums that showcase the rich history of Germany, and some of the not so rich and popular history.
Munich has a high standard and high quality of life. Munich was one of the lowest economically in the past, however, today the economy has become robust. Munich has one of the lowest unemployment rates and one of the strongest economies in all of Germany.
5. Berlin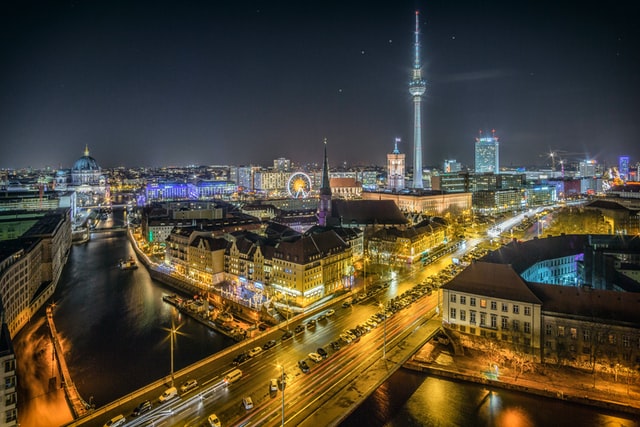 Berlin, Germany has a rich history of many issues. Berlin is home to one of the World Famous Holocaust Museums, and there are still some of the remains of the graffitied Berlin wall kept in Museums. Berlin continues to combine traditional with modern, and the architecture shows this. The economy is based on a few different sectors. Energy, Life Sciences and IT, along with microsystems, optics and telecommunication. The employment possibilities are top rated.
6. Stuttgart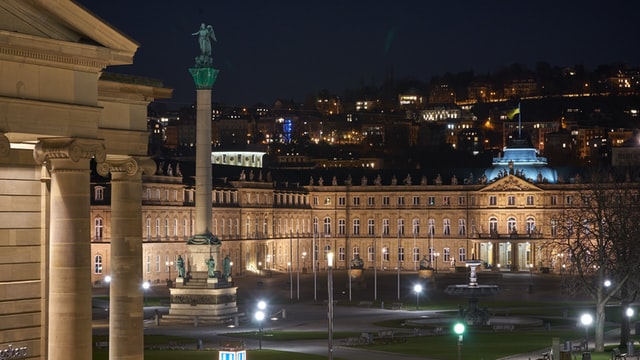 Stuttgart is one of the leading economic regions in Germany. The Stuttgart region is home to some of the world's top producers. These include Daimler, Bosch, Porsche, and IBM among others. Stuttgart is not home to just big brands, it is also home to many smaller, innovative companies.
They continue to look forward to a future of continued participation and production of the digital nuances. Stuttgart is home to Museums that showcase many of the automobiles of the last century, current times and hopefully the future.
7. Leipzig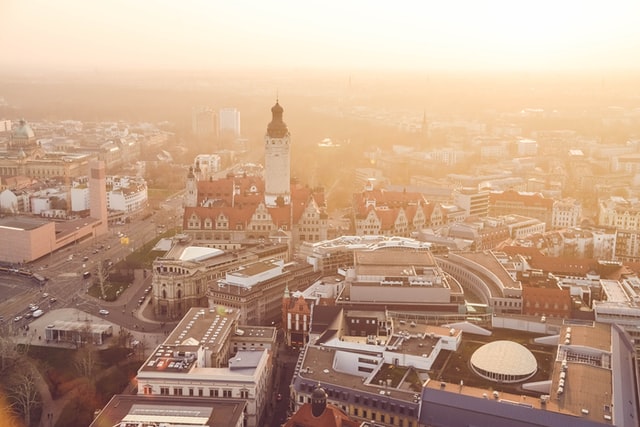 This is the home to many start-up companies in technology. Also in Leipzig are many automobile manufacturing plants, as well as The European Energy Exchange. All this means that there are plenty of jobs for those looking to work. Getting around Leipzig is never an issue and the city has a stunning and lively art scene. There are fewer Expats living in Leipzig than in other parts of Germany.
8. Cologne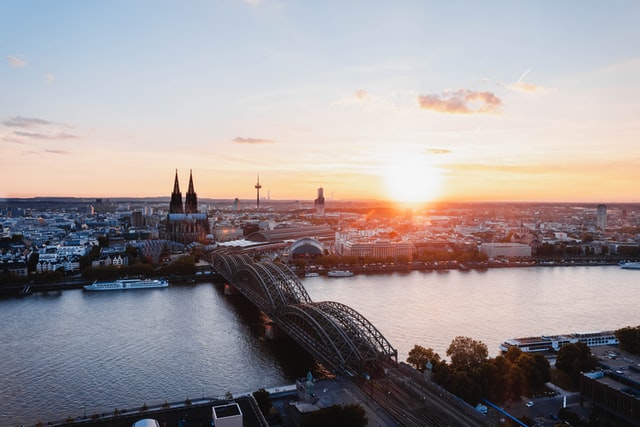 Cologne is home to many Expats that prefer to call this urban area home. There are always jobs available in Television, publishing, insurance and automobile manufacturing. Cologne is not just a working town, they believe in history and showing off what they have.
There are many historical landmarks, stunning and beautiful Cathedrals and Churches. With a short bit of travel, you could even gaze upon some ancient Roman ruins. Put together, this makes a perfect work-life balance.
9. Aachen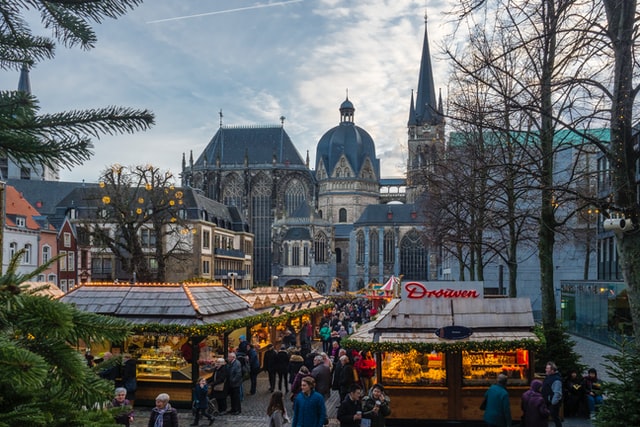 Aachen is known as one of the best places to relocate to if you are a foreigner. Aachen has many historical landmarks including the Suermondt Ludwig Museum and the fountain. There is a statue of Charlemagne and visitors and residents alike can visit the historic Newspaper Museum.
Aachen is one of many hubs for brown coal mining in the region. Almost every type of heavy industry functions in the region. Aachen is the most inexpensive city to live in, in Germany.
10. Heidelberg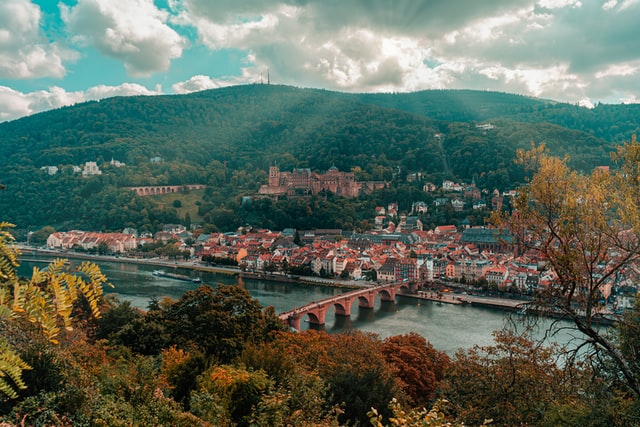 Known as the romance capital of Germany, it is pure romance at its best. The city makes it easy to fall in love and also fall love with the city. There is an unparalleled culture in every direction. Entertainment choices are easy to find and gastronomy is top-rated in the region. Heidelberg Educational Institute is the oldest education facility in the country.
This institution dates back to 1386. It is no longer just a location for education and residency, today Heidelberg has become an intense industrial hub. This includes the manufacturing of instruments, machines, leather, tobacco and wood products.
All in all, Germany has one of the best Standards of living in the world. Germany has a clean environment, low crime rates and a well-developed infrastructure. Germany consistently ranks high as far as social and entertainment. There is plenty to do during leisure time, and there are plenty of cultural attractions available.
The ratio of cost of living and wages is actually well matched. Frankfurt, Germany is known for having the 9th highest wages in the world. High wages combined with a low cost of living means that people can afford more and therefore Frankfurt is one of the top choices.
The tax rate may seem high, however, people still have high purchasing power. Health Insurance is readily available making healthcare free throughout the country, as long as you pay your health insurance premiums. All employees are automatically signed in to the Public Health Insurance Service. The employer will pay half of the premium and the remainder is up to the employee to pay the other half.
This is made even easier by the deduction being made from the wages. In this manner, the employee does not have to worry about remembering to pay. To make it even better, the employee's family may also enrol in the plan at no cost, as long as one member is registered with the Statutory Health Company.
Employment opportunities abound in Germany. The most thriving industries include, but are not limited to IT, Medicine, engineering and International Customer Service. The German Government and also the Legal system ensures that you are well paid and not exploited. Professionals of STEM (Science, Technology, Engineering and Math) are the most sought after employees. If you have STEM in your background, it would be much easier to be hired in Germany than in most other Western Countries.
Conclusion
Of course, getting hired also depends on your educational background and language skills. In other words, speaking some German is certainly going to help you in obtaining a job. To work as a foreigner in Germany, you will need to apply for the EU Blue Card. This is a residence permit that allows you to work for 4 years in Germany. This can be done once you have filled the requirements of finding employment that pays at least 53,000 EUR or 42,808 EUR for any field of STEM.
After two years of employment in Germany, one can file for permanent residency status. It would be beneficial to speak fluent German, but it is not mandatory as long as you can speak some German to be able to answer questions in regards to employment.
The high pay in Germany attracts many hopefuls, however, one must also have the abilities the job requires as well as the educational background in the desired field. Education in Germany is also relatively free. There is a small administrative fee that needs to be paid per semester, but this administrative fee also includes your public transportation card