There are many reasons to love veganism - from the animal welfare benefits to the environmental sustainability of plant-based diets. And one of the best things about veganism is that there are now more vegan-friendly cities than ever before.
If you're a vegan, or if you just love to travel, it can be hard to know where you can go to find delicious food and fun activities that are also both cruelty-free and eco-friendly. Luckily, we've got you covered. Take a look at our list of the 10 best vegan-friendly cities in the world!
10) London, UK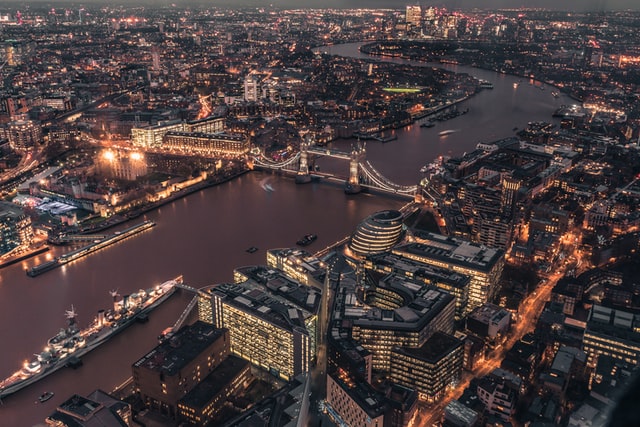 Although it's not an exclusively vegan city, you can find everything from vegan sushi and ice cream to pizza and donuts on almost every street corner. There are over 150 restaurants that cater specifically to vegans and most have a long waiting list due to high demand. With over 600,000 vegans in the country, vegan restaurants are in high demand.
In addition, London has an annual VegFest that attracts thousands of attendees who listen to guest speakers and enjoy live music while they fill up on food samples. So if you're looking for a vegan vacation destination where there's no lack of options, London is definitely one worth considering.
While you're there, check out the UK's first vegan cheese shop, La Fauxmagerie, and the first vegan chicken shop, The Temple of Seitan.
Additionally, try London's highly restaurants: What The Pitta, Young Vegans, Vantra Vegan, Thenga Cafe, Flipside, Mildred's - Soho, Sen Viet Vegan, and Wulf & Lamb Chelsea.
Whether you're vegan or just looking to try something new, London is a great place to find delicious vegan food.
9) Berlin, Germany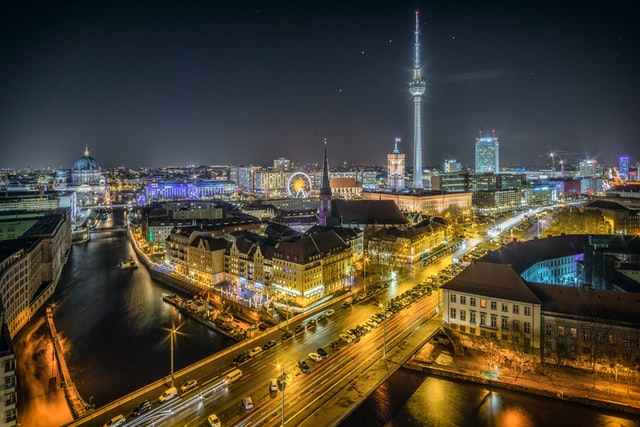 If you're looking for a vegan city with a European flair, look no further than Berlin. While many might expect a nation with some of Europe's best sausages and steaks to be a tough place for vegetarians, Germany has been welcoming veggies and vegans for years.
Berlin is considered one of veganism's strongholds, with hundreds of meat-free options at restaurants and shops across town.
Berliners are in-tune with the growing, readily accepted, and practiced vegan lifestyle, so you won't have any problem finding vegan-friendly options all throughout this progressive city. Even local fast-food chain Vapiano offers an all-vegan menu—including pizza.
This German metropolis has more vegan and vegetarian restaurants per capita than any other city in the world. From high-end dining to casual cafes, you'll never go hungry in Berlin. Just be sure to pack your stretchy pants.
Berlin has a variety of food for you. If you're in the mood for cuisine with African and Italian influence, look no further than AtayaCaffe. Looking for Asian cuisine? Try Secret Garden, Element Five, Feel Seoul Good, and Quy Nguyen. Want that donut? Try Brammibals Doughnuts or the French pastry shop Be Sweet.
8) Austin, TX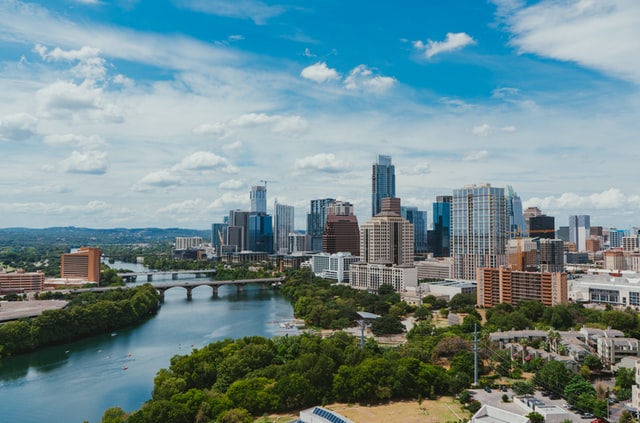 If you're vegan, Austin should be your number one travel destination. The city is practically brimming with all sorts of vegan food options. Whether you're looking for a vegan burger or a vegan pizza, Austin has it all.
You can also find tons of vegan bakeries and even vegan doughnut shops! There are also plenty of restaurants that offer both meat and non-meat dishes on their menus, so vegans don't have to feel left out when they go out to eat with friends or family members who aren't vegan.
For the best vegan American cuisine, check out: Counter Culture, Brunch Bird, Citizen Eatery, Next Level Burger, Project Pollo, and Rebel Cheese.
7) Chicago, IL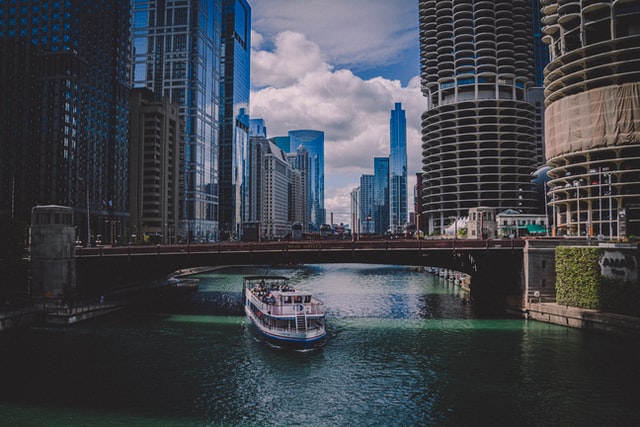 Vegans, Chicago is calling your name. The third-largest city in America has a slew of vegan restaurants, grocery stores, and events that make it a mecca for veggies. Everything from burritos to ice cream can be found on just about every street corner. If you're a diehard veggie lover like us, Chicago is sure to become one of your favourite cities.
If you're in the area, try Alice & Friends' Vegan Kitchen for a variety of food from Asian-style dishes to American meals, Amitabul for Buddhist Korean cuisine, and Bloom for an upscale experience.
6) Melbourne, Australia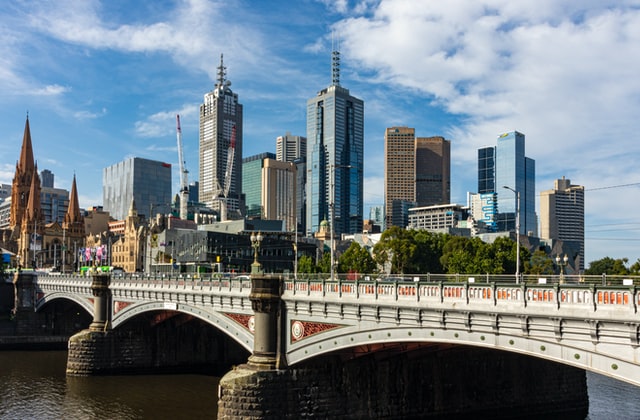 Nestled between coastal mountains and beautiful beaches, Melbourne is an oasis of vegan food and perfect for vegetarianism. This laid-back city offers a variety of vegan cuisine, with several restaurants offering more than one vegan option on their menus. There are also a number of vegan-friendly cafes, bakeries and grocery stores.
You can grab breakfast at The Cornish Arms (try the vegan eggs benedict), lunch at The Little Bird Unbakery (the avocado toast is divine) or dinner at Lentil as Anything (there are three locations).
But if you're looking for something quick to eat on your way to work or school, check out any of these five vegan cafes: Vinh Nguyen Bakehouse, Raw Galore, Mr Black Juicery, Allister McAllister, and Bowl Me Over.
With so many options within walking distance from each other in one neighbourhood, it's easy to keep up your vegan diet while travelling through Melbourne.
5) Vancouver, Canada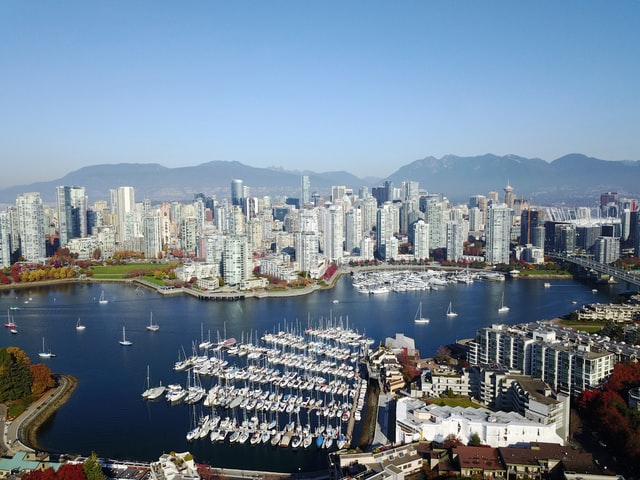 With a populace consisting of 4% vegans, Vancouver is one of North America's most vegan-friendly cities. The city's supportive climate for animal rights organizations has made it a mecca for vegan travellers.
Vegan restaurants and shops are sprinkled throughout neighbourhoods like Gastown and Kitsilano. The city also hosts an annual vegan festival each August that includes live music, food vendors, and booths from local vegan businesses.
If you find yourself in Vancouver, do not hesitate to try vegan restaurants MeeT in Gastown or MeeT in Yaletown which have American and Canadian comfort foods like burgers, fries, mac 'n cheese, and root beer floats (and healthier options too like salads).
For French cuisine, check out TORN. For Middle Eastern food, try Aleph Middle Eastern Eatery. For Vietnamese food, try Chau Veggie Express. And for the sweet tooth in you, try Bonus Bakery.
4) Portland, OR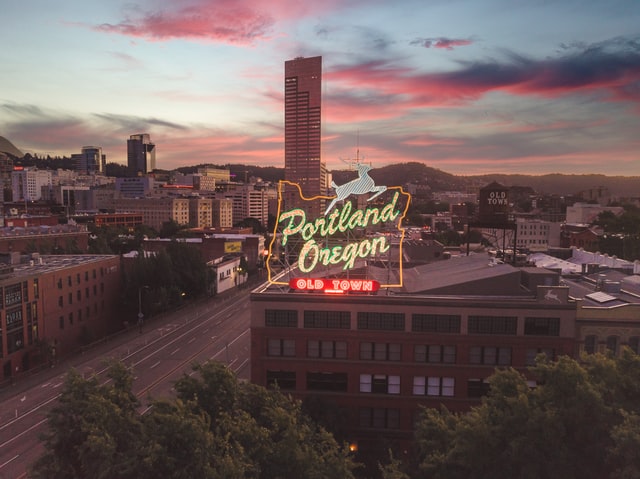 Portland is a vegan city like no other. As one of America's most environmentally conscious cities, it's no surprise that animal products are just not on Portlanders' menus.
Portland is a vegan-friendly city that has been ahead of the curve in terms of plant-based dining options. But what sets Portland apart is its commitment to local and sustainable food - meaning that not only are there plenty of vegan options, but they're also sourced from ethical and environmentally responsible producers.
In fact, Portland has seen an increase in vegan options, with 50 restaurants being all-vegan and hundreds more having at least one vegan offering!
Portland is a paradise for vegans. From delicious vegan donuts to gourmet vegan burgers, there's something for everyone in this city. There are also plenty of farmer's markets and organic food stores, so you can easily find ingredients for your favourite recipes.
Be sure to check out fully vegan restaurants like Plant-Based Papi at Fortune, creative vegan Indian food at The Sudra, and specialized Japanese food at Obon Shokudo.
3) Tel Aviv, Israel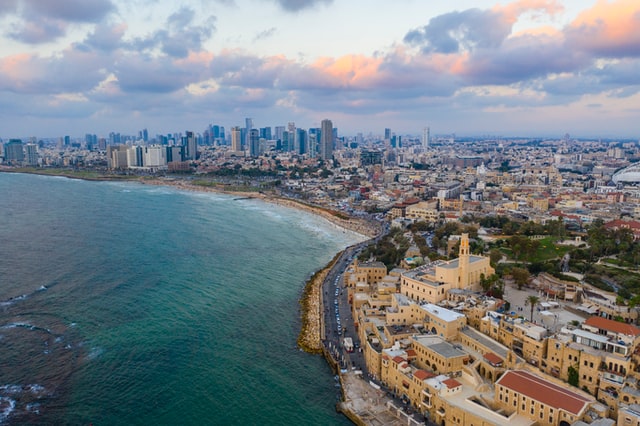 Israel's foodie capital has long been a favourite vegan destination. Because Israel is such a small country, travelling to Tel Aviv can be as easy as taking a short flight or hopping on an overnight train.
Over 35 fully vegan restaurants in Tel Aviv serve a blend of Middle Eastern and Mediterranean food, as well as some Western dishes.
Tel Aviv offers all of Israel's great vegan specialities like hummus and falafel to speciality vegan stores and even yoga retreats where you can learn how to lead your own plant-based life. Plus, while you're there you can explore one of Israel's many health spas and visit some of its trendy beaches.
Check out Tel Aviv's all-vegan grocery stores PlantX, Makolet Teva, and Gal Hayarok (Green Wave). Don't forget to try Tel Aviv's highly rated restaurants: Anastasia, Goodness, Hatool HaYarok - The Green Cat, Dosa Bar, Four One Six (416), Tenat, Green Roll - Ahad Ha'Am St, Nature Boys, and Meshek Barzilay
2) New York City, NY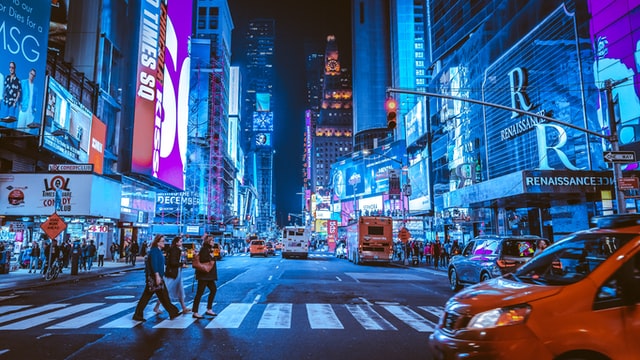 New York is home to countless unique dishes, which is why it is often called the international food capital of the world. New York's rise to fame as a vegan hub has been helped by numerous plant-based chefs and restaurant owners who revolutionized vegan cooking. Many of these restaurants can be found across the city with plenty of delectable choices to choose from.
Not only is NYC home to plenty of vegan restaurants, but it's also one of the easiest cities to travel through as a vegan. Whether you're at Central Park or Times Square, there are easy options around every corner—and most of them will save you money on a meal out, too. For tourists, vegan-friendly food in New York is accessible, easy to find, and convenient.
The Big Apple's food culture has shifted dramatically over recent years and it now offers more plant-based foods than ever before. With all these new (vegan) choices, who needs cows? For an upscale dining experience, check out Avant Garden, Bodhi Kosher Vegetarian, Seasoned Vegan, and Franchia Vegan Cafe. For great bakeries, try Confectionery and Rawsome Treats.
1) San Francisco Bay Area, CA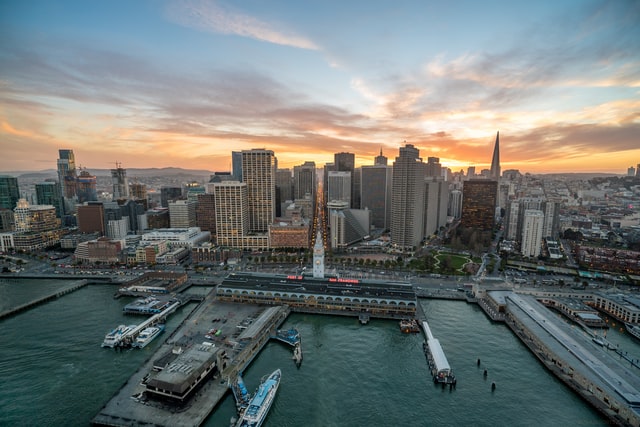 A city as progressive and forward-thinking as San Francisco is a natural fit for veganism. In recent years, even non-vegans have been tempted by San Francisco's expanding menu of high-quality plant-based dining options, from vegan pizza to vegetable sushi to veggie burgers that actually taste like meat.
Local vegetarian culture is vibrant here and there are plenty of delicious things to do on any given day; it's no wonder the Bay has gained a reputation for being one of the most vegan-friendly cities in America.
Make sure to try the vast variety of vegan food San Francisco has to offer, including Peña Pachamama, Maruya, Square Pie Guys, BAIA, Beach'n SF, and Golden Era Vegan Restaurant.
Final thoughts
It was hard to narrow down our list of favourite vegan-friendly cities to just ten. If you think we missed any must-visit destinations, please let us know in the comments section below!