What is the cost of living, and how much do you have to spend on fees and expenses in Switzerland. What is the cost of a mortgage, the average Swiss salaries, and how much do you have to spend on clothes or living in the city centre or on the outskirts.
Converting salaries differently - Swiss men and women earn much faster for branded clothes. For example, they must spend about 2 days of work for high-end pants. From this data, we can safely say that wages in Switzerland are high.
Much higher than in most European countries. What is the reason for this? What does this country have in itself that salaries for the positions it occupies are so attractive? How do high salaries translate into the cost of living in this country?
Salaries in Switzerland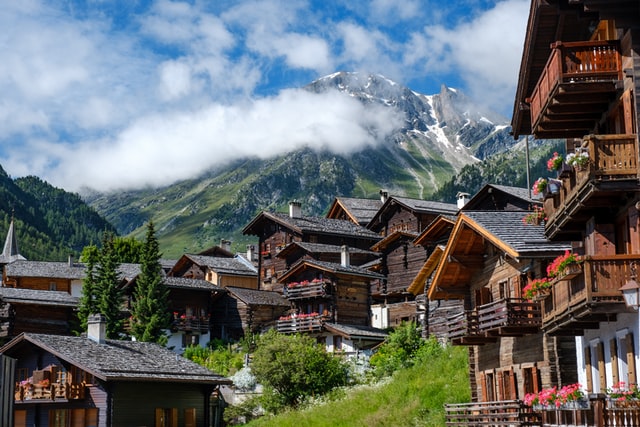 Salaries in Switzerland vary depending on the industry. Employees in the finance industry earn the highest salaries. The median salary for this industry is CHF 8623.57 gross per month. 25% earn less than CHF 6395.38. And every fourth financier receives rates above CHF 11774.08. The lowest wages are earned by workers employed in trade. The median salary in this industry is CHF 5148.37.
We will now present the average earnings in Switzerland (monthly) broken down by industries. However, remember that salaries are ultimately determined by experience, education, qualifications, or the number of working hours.
Average earnings in Switzerland: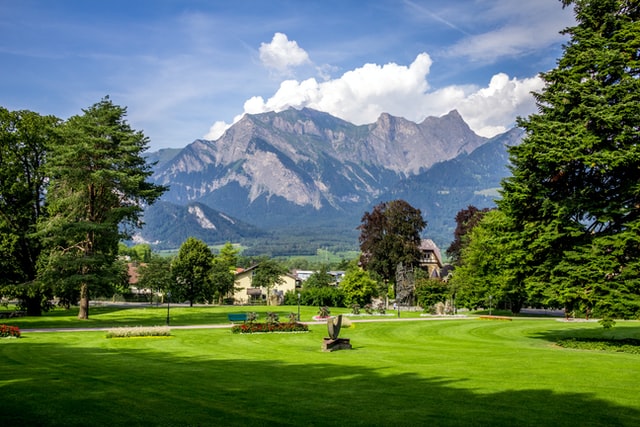 1 The Swiss franc is equal to 1.04 U.S. dollars.
IT industry, around 7400 Swiss francs
Banking, around CHF 6000
construction, approximately 5300 Swiss francs
finance, about 5,300 Swiss francs
manufacturing, around 4500 Swiss francs
agriculture, around 3700 Swiss francs
We don't know if you know, but Switzerland has the Federal Statistical Office tool to determine the average salary by region, industry, or education. This data is based on about 1.5 million employees in the private sector.
Salaries in Switzerland for different jobs:
waiters and waitresses about 3100 Swiss francs
Cleaners and cleaners about 3500 Swiss francs
helpers and construction assistants about 3800 Swiss francs
electricians earn about 4 700 Swiss francs
carers and nannies for the elderly earn around CHF 6 000
male and female doctors earn around CHF 13 000.
How much is the lowest national wage in Switzerland?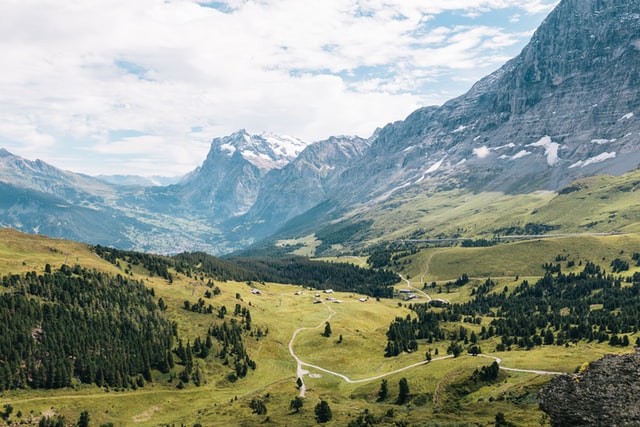 Before you find out how much is the lowest national wage in Switzerland, we will first tell you a little about how the country works. Switzerland, like the States, consists of so-called cantons. Each canton can have its own laws and decide on many issues.
As a rule, in Switzerland, there is no single law regarding the minimum wage, but in Geneva, in 2020, it was established how much the minimum wage will be (in this particular canton). This value was set at 4086 Swiss francs per month or 49,000 per year. Converted into zlotys, it amounts respectively to almost.
Minimum wage
Switzerland does not have a minimum wage. In 2014, voters rejected a proposal to introduce a minimum wage of CHF 22 per hour. Currently, wage decisions are left to employers, although some industries are subject to collective bargaining agreements that set the minimum wage.
Instead, the Swiss government sets limits on working hours - 45 hours for office workers and retailers and 50 hours for other salaried workers. Overtime surcharges should be 125% of the hourly rate. Instead of a surcharge, an employer may compensate overtime in the form of additional time off, which must last a minimum of as long as the additional work time.
Fixed costs:
Pension contributions, the second pillar, accident insurance, unemployment contributions, etc. - CHF 550
Taxes (depending on the canton, averaged) - 850 CHF
Housing (small and rather modest) - CHF 1,250
Health insurance - CHF 330
Other insurance (car, third party liability) - CHF 100
Telecommunication costs (Billag - radio and TV subscription, Internet and telephone costs) - CHF 150
VARIABLE COSTS:
Transport costs - CHF 460
Food and drink - CHF 460
Clothing - CHF 130
Household items, furniture, and personal hygiene products - CHF 300
Entertainment (cinema, restaurants, pubs, toys, gadgets) - CHF 700
Why is Switzerland rich?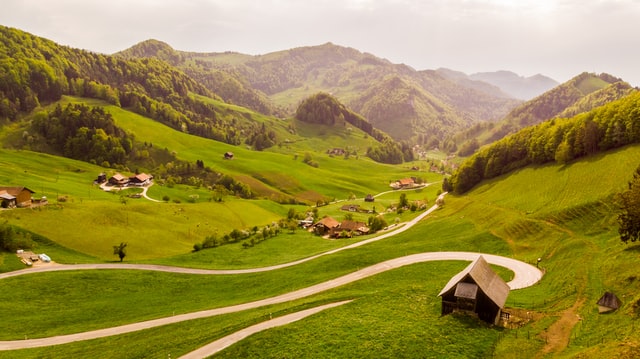 Switzerland is definitely a rich country that has rich citizens. Why is that? However, do you know that it was not always like this? Not so long ago, about 200 years ago, Switzerland was an extremely poor country. Many people were leaving it, there was a shortage of raw materials, and generally speaking, it was not the most pleasant country to live in. So what has changed? What makes Switzerland rich? Switzerland had no patent law for almost its entire existence. Many technologies were borrowed from Germany.
It was not until the 1970s that a law was signed reserving rights to chemical technologies, but this was not the same as patenting substances. These and many other factors led to the fact that industry in Switzerland was created almost free of charge, thanks to the modelling against other countries. Thanks to this, in 1920, everything changed. Switzerland became almost the largest exporter of products in the entire world.
It was responsible for selling as much as 98% off watches, 95% of silk, or 90% of the chemical industry. The duty on goods was very low - only a few %, whereas it was several dozen in other countries. Such a policy allowed Swiss entrepreneurs to develop their technologies for free, but it did not allow them to "loosen up" because goods from abroad were almost at the same price as domestic ones. So, entrepreneurs had incentives to constantly develop their products to make more profit.
You must know that this country is one of the most industrialized countries in the world. Did you know that in 2002, industrial production was as much as 2.2 times greater than in the States, 24% greater than in Japan, and 34 times greater than in China?
Owner's business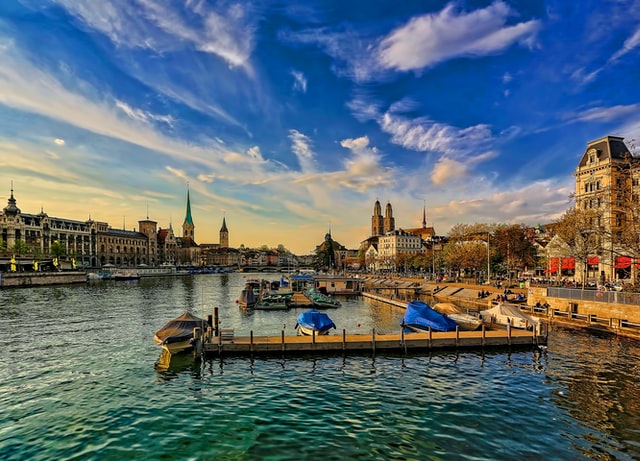 Switzerland is a friendly country for entrepreneurial citizens. They are encouraged to set up their own business. They can count on low taxes (compared to other countries) and even have the opportunity to negotiate their own tax rates with the municipality.
Swiss law exempts entrepreneurs from obligations such as bookkeeping, paying VAT, and registering with the Trade Register if their annual turnover does not exceed CHF 100,000.
Leaves
Employees over 20 are entitled to four weeks of vacation per year (those under 20 have five weeks). However, it is common for employers to increase the number of vacation days for long-serving employees.
The right to four weeks of vacation applies to all employees, regardless of how many hours they work. Employees who have not taken all their vacations in a given year are entitled to take it later, as vacation is not forfeited until after five years.
Doing Business in Switzerland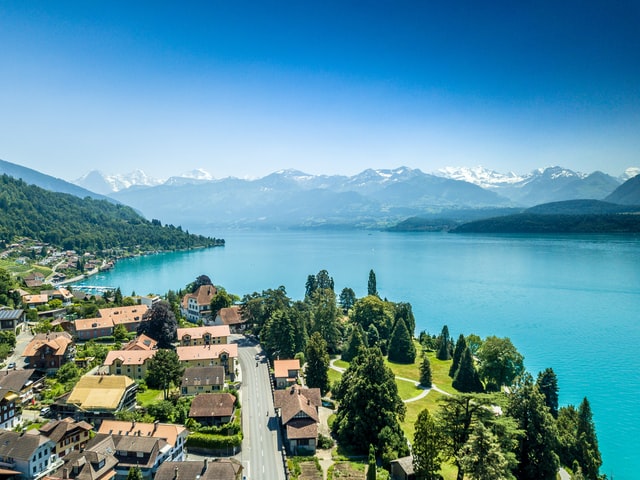 Many businesses are based in Switzerland or are just starting out there. This is justified because Switzerland encourages citizens to start up independently.
Taxes are much lower than in other countries, and it is possible to negotiate individual rates with the municipality. Additionally, below CHF 100,000 in annual turnover, entrepreneurs do not have to keep accounts, pay VAT or register their business with the Trade Register. The country strongly encourages you to start your own business, as you can withdraw without consequences if you fail.
Immigrants in Switzerland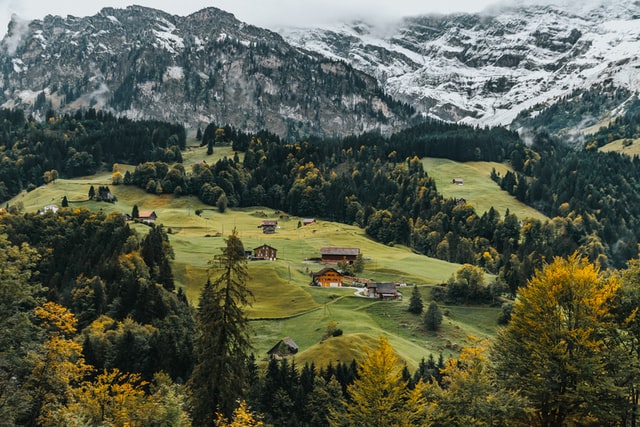 Immigrants working in Switzerland are entitled to a salary equivalent to the Swiss salary in their chosen profession. To verify that foreign workers in Switzerland earn the same as Swiss citizens, the government conducts random salary checks.
If this regulation is not followed, the company can be fined and required to pay the rest of the salary to the employees. Since there is no set minimum wage for most professions in Switzerland, earnings are determined individually based on various factors such as position, qualifications, and working hours.
Switzerland and emigration
Switzerland is a country that does not belong to the European Union but has very good relations with it. It belongs to the Schengen area and invests money to develop the EU budget. You must know that Switzerland has one of the lowest unemployment rates. For several years the employment rate has been around (or above) 80%. All people thinking about emigrating to Switzerland must realize that there may be a language barrier in this country.
The official languages are German, French, Italian, and Rhaeto-Romanic. The individual cantons have additional dialects that can be difficult to understand. English is not as common in Switzerland as in other countries. You should know that the laws regarding immigrants in Switzerland are quite strict. All people must have a work permit. Getting this certificate is quite a complicated process.
Finding a job is quite easy if you manage to get through it. Another important issue is left. In Switzerland, people over 20 have 4 weeks of vacation throughout the year. Employers are very common to voluntarily increase vacation leave, e.g., due to long seniority.
What is important, unused vacation from previous years ceases to be valid only after 5 years. But coming back to the question - Switzerland and emigration, is it worth it? Possibly yes. Much depends on your personal situation, but it is certainly an interesting destination for emigration.