The country of Pakistan can be found in South-Central Asia, between Central, East, and South Asia – it is a part of the region called Greater Middle East. It is quite a large country and, therefore, it has a lot of neighbors – Afghanistan, Iran, Oman, Republic of India, China, Tajikistan, and the Arabian Sea to the south.
In terms of history and ancestry, Pakistan is the home of the Indus Valley Civilization – one of the most famous and oldest civilizations in the world. On the other hand, when it comes to terrain, Pakistan seems to have every single kind of geological structure in the world.
Therefore, you can experience the sea, green mountains, desert, mountains covered with ice, dry mountains, rich land, rivers, forests, waterfalls, water resources, and many more. In terms of mountain ranges, you'll have a chance to see the Himalayas, the Hindu Kush, and the Karakoram.
The country's highest point is named K2 and stands as high as 8,611m, making it the second-highest peak in the world.
The climate is mostly hot – overall a dry desert, arctic in the north, and temperate in the northwest. The heavy rains season takes place between the months of July and August and usually causes flooding. The Punjab region is characterized by sub-humid and fertile heat.
Pakistan is divided into eight regions, each of them having a place for you to see – Azad Kashmir is the portion of Kashmir that's administered by Pakistan; Balochistan is its largest and most remote province, usually serving as a pass-through for people that travel through Iran; Federally Administered Tribal Areas which is off-limits to tourist/ foreigners and shelters the city of Darra Adam Khel, famous for its gun-making industry.
Gilgit-Baltistan, previously known as Northern Areas, shelters some of the world's tallest mountains, amazing landscapes, and plenty of trekking opportunities; Islamabad Capital Territory is the capital area that is composed of the ancient ruins of Taxila, the Margalla Hills, and Islamabad.
We're not done yet – Khyber Pakhtunkhwa, previously known as North-West Frontier Province, home of the Pashtuns; Punjab, which is the most agriculturally fertile and populous region and also shelters many mosques and historical shrines, and Sindh which is home of the ancient ruins of Moenjodaro and of the city of Karachi.
So, there's a lot for you to see if you decide to visit Pakistan – however, we couldn't call this a Pakistan safety guide if we weren't to tackle one of the main problems that you have to take into account before visiting this country and any other country.
Namely, today we'll determine if is Pakistan safe to visit, by analyzing each of the country's aspects and providing you with detailed information about its current situation. After all, a safety guide is what every traveler needs before deciding to travel to a foreign country.
Highest Risks You Expose Yourself to When Visiting Pakistan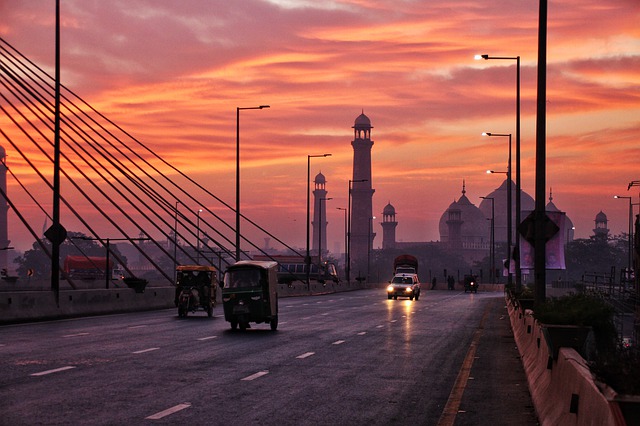 Overall Risks in Pakistan: MEDIUM to HIGH
The latest status update of the country reads about the confirmation of some attacks that have been carried out on the Chinese Consulate that's located in the Clifton area of the city of Karachi, on the 23rd of November.
The area has now been secured, but you should still remain vigilant and follow the instructions of the local authorities.
Moreover, most governments advise against all travel in the following regions, due to the increased threat of terrorism and potential for armed conflict – the Federally Administered Tribal Areas, the districts of Tank, Kohat, Bannu, Lakki, Charsadda, Dera Ismail Khan, Buner, Swat, and the Lower Dir of Khyber-Pakhtunkhwa.
Furthermore, it is also recommended that you avoid any travel into the city of Peshawar and its southern districts and take the Lowari Pass route towards Chitral. Also, the northern and western regions of Balochistan are also considered dangerous and should be avoided, just like the travel on the Karakoram Highway, especially between Islamabad and Gilgit.
Only essential travel is recommended into areas such as the cities of Nawabshah, Quetta, the Kalesh Valley, Bamoboret Valley, and the Arandu District to the west and south of Chitral.
There is also the chance that protests may occur – these began on the 31st of October but have now dispersed. Important to remember is that, if a protest is to occur, then it can turn violent and the travel might be disrupted for a certain period of time.
Pickpocketing and Theft Risks in Pakistan: MEDIUM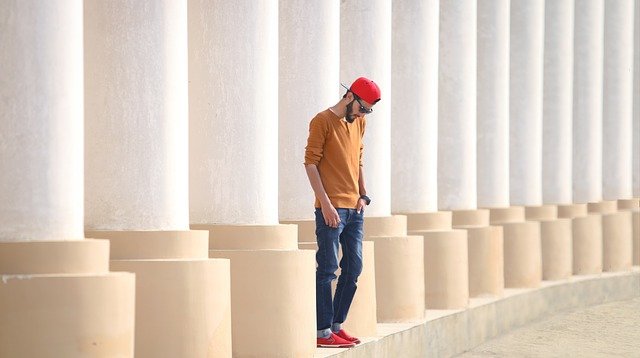 Street and petty crime seem to be common in Pakistan. These events usually occur in crowded areas, such as markets, and on public transport. Our Pakistan safety guide recommends that you keep a close eye on your belongings when you find yourself in such situations.
How to avoid pickpocketing and theft in Pakistan?
For example, if you carry a backpack or a bag with yourself, you should keep it in front of you, where you can always see it – if a backpack is kept on the back, then there's the chance that you'll notice any stolen items just by the time you get back to your accommodation.
Any valuable items, such as your passport, jewelry, mobile phones, laptops, bags, and bank cards should be either left in your hotel or be taken really good care of.
Certain areas, such as Karachi, are prone to even more serious incidents – carjacking, kidnap, robbery, and even murder, due to the increased levels of violence caused by the ethnic conflicts between different communities.
Scam Risk in Pakistan: MEDIUM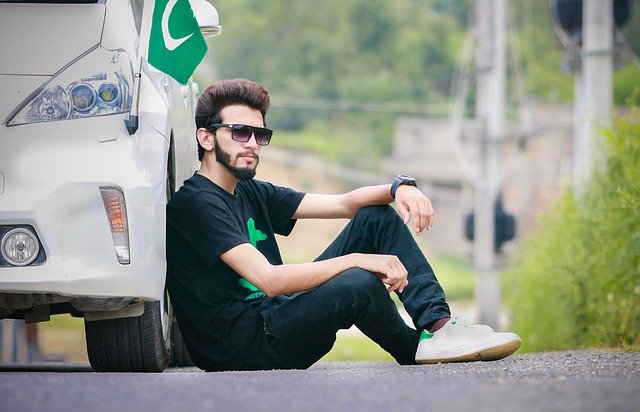 Next, on our Pakistan safety guide, we'll take a look at the scams risk of this country. Same as in the case of the street and petty crime, scams seem to be common on the streets of Pakistan, especially credit card fraud.
How to avoid getting scammed in Pakistan?
Therefore, it is recommended that you keep your credit card close and that you withdraw money only from within the bank, and not via an ATM, as thieves might approach you and steal your bank card.
Naturally, one of the basic Pakistan safety travel tips is to avoid contact with any strangers – basically, avoid receiving or offering help. You should also get information on the common fraud schemes that are likely to be carried out by individuals and take the necessary protection measures.
Kidnapping Risk in Pakistan: MEDIUM to HIGH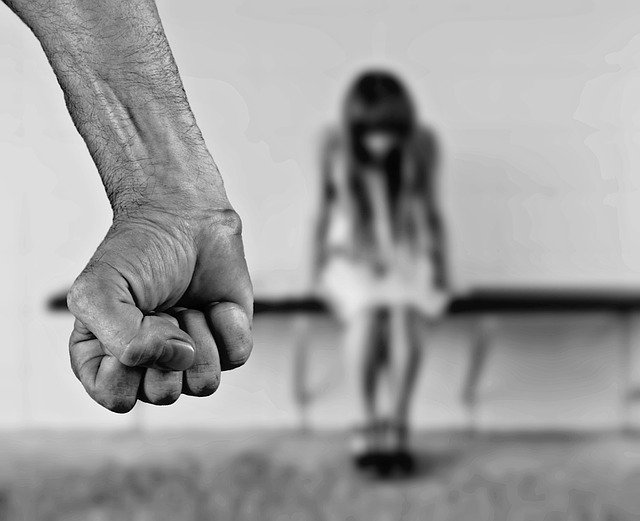 Yet another commonly-occurring event on the streets of Pakistan is kidnapping. In this case, reports show that foreigners/ tourists have been targeted by kidnappers, as they are seen as much wealthier than the locals.
While most of Pakistan's regions require a basic level of protection when it comes to kidnapping, areas such as Balochistan – due to militant activity, sectarian attacks around Quetta -, Karachi – due to ethnic conflicts -, and Sindh – high risk of kidnapping and increased criminality -, are to be avoided if you want to keep yourself safe.
All of the other areas are generally safe, but the aforementioned ones come with a high level of criminality in all of its forms – this is unlikely to change, but we recommend that you check the news regarding these areas before you choose your accommodation so that you know what to expect.
How to avoid getting kidnapped in Pakistan?
Besides avoiding the aforementioned areas, you should also avoid any other suspicious roads, alleys, neighborhoods, poorly lit areas, and the city slums. Naturally, you'll also want to say indoors during the night - however, if you do plan to go out, do not go alone, as you are very likely to be targeted by individuals with malicious intents.
Stay close to populated areas and make sure that you are not left alone - stick to your group or guide and always know exactly where you are so that you know in which direction you should flee when the time comes.
Terrorism Risk in Pakistan: HIGH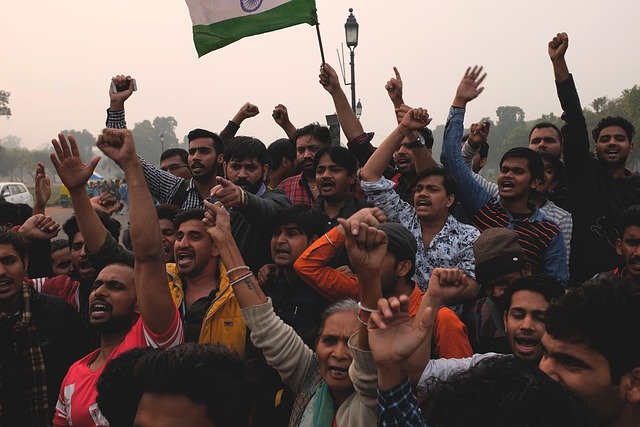 The main terrorist threat is represented by the Tehrik-e Taleban Pakistan organization, abbreviated as TTP. This is an umbrella group that's based in the Federally Administered Tribal Areas – mainly, they have an anti-state focus; however, they have declared their intent to carry out attacks on western interests, tourists/ foreigners included.
The terrorist organizations that activate or carry-out attacks within Pakistan usually target places/ buildings that are considered un-Islamic. Therefore, you should avoid anything that looks western, so to say – namely, outlets, fast-foods, barbershops, CD/DVD shops, or any other shops/ stores that are not local.
How to avoid terrorism in Pakistan?
Moreover, the Pakistani government and everything that's related to it – security forces, personnel, institutions -, are likely to be the target of terrorist attacks. Thus, you should avoid visiting any public institutions, places of worship, gatherings, or such.
Frequent terrorist attacks occur in certain areas of Khyber-Pakhtunkhwa, such as Peshawar. Other areas that are thought to be targeted are the districts of Chitral and Dir, and Karachi – these see violence daily and the tourists/ foreigners that visit them are likely to be targeted.
Risks for Women Traveling Alone in Pakistan: MEDIUM to HIGH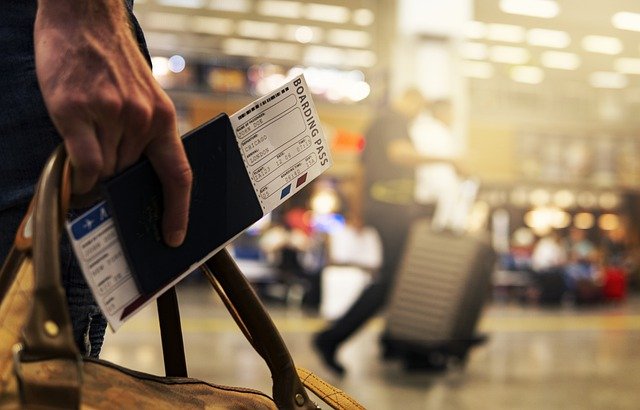 How safe is Pakistan for tourists, especially for those that travel alone and are women as well? Not safe at all – as you have seen so far, tourists/ foreigners are likely to be targeted by any criminal groups, mainly due to the fact that they are not from an Islamic country.
As a westerner, you should be extremely careful when traveling around Pakistan. As we've seen, the risk of rape is not substantial when it comes to foreigners – however, there is an increased risk of kidnapping.
The most recent cases of kidnapping have been reported in Balochistan and Punjab – these have been carried out mainly for political or financial gain. Still, if you are working in the fields of business, journalism, or want to engage in humanitarian work, then you are likely to be kidnapped.
How to avoid crime as a solo woman traveler in Pakistan?
Important to remember is the fact that most of the time, the victims are not kidnapped in order to secure the attackers' protection or a ransom – this is why, when asking yourself if is Pakistani safe for solo women travelers, you should really consider the information in this guide. Namely, keep your eyes wide open and avoid any seemingly suspicious activity.
Of course, one of our common recommendations is to never travel alone – when it comes to Pakistan, this is no longer a recommendation, but a necessity.
Rape Risk in Pakistan: MEDIUM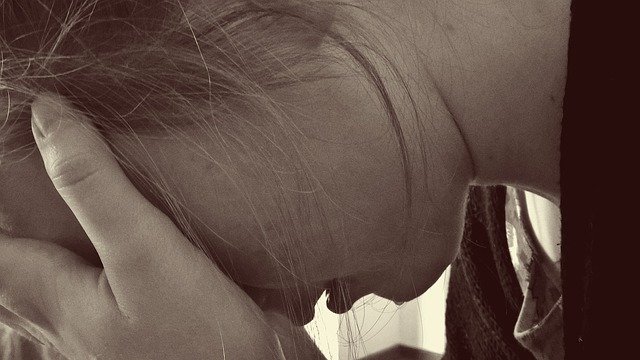 When it comes to such matters, the ones that suffer the most are the locals – in 2015, around 280 children were molested and filmed; the footage was subsequently used to blackmail the families of the unfortunate ones.
Rape seems to be a tool that's used to suppress Pakistani women and it can occur even by the order of the village council, as it was reported in many cases. When it comes to foreigners/ tourists, no such incidents have been recently reported.
How to avoid getting raped in Pakistan?
However, due to the nature of the Pakistani's way of dealing with certain matters, it is recommended that you maintain a high level of caution, especially when traveling through remote areas, such as villages or roads/ highways.
Moreover, we advise that you are always accompanied, either by a fellow traveler or by a trustworthy local guide – naturally, going out all alone during the night or having a stroll on shady alleys and districts is not recommended.
Risks for People Traveling with Children in Pakistan: MEDIUM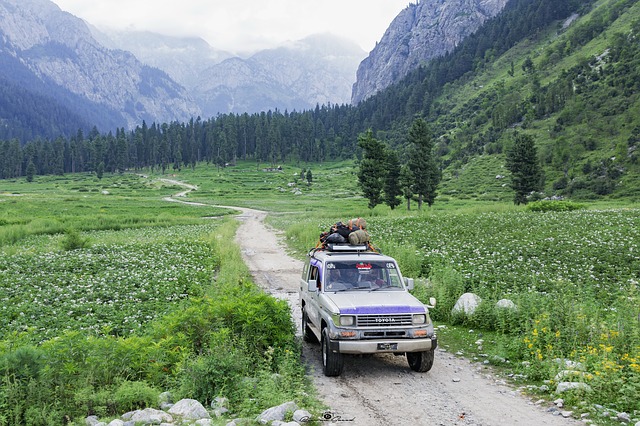 Next, on our Pakistan safety travel tips, we always recommend that you either leave your children at home or get ready to keep an eye on them. First of all, there might be large groups of tourists or locals you might have to pass through – and, if you leave your children behind, they might get lost easily.
Of course, getting lost is no big deal when compared to the high risk of kidnapping throughout Pakistan – as we've seen, attackers are likely to target foreigners and a child is a much easier target than an adult.
When it comes to if is Pakistan safe to visit in terms of children, the answer is clearly no – the current situation of this country makes it a very dangerous place for children, and for adult travelers as well.
While children may have a hard time understanding why they need to stay close to you at all times, an adult will know that he/ she has to do so to ensure their safety – therefore, we recommend that you choose another location if you want to bring your children with you.
How to avoid unwanted scenarios?
Given the country's current situation, we strongly recommend you have someone keeping an eye on your children at all times - that if you still plan on bringing them with you.
Be fully aware of the fact that you alone will not be able to pay attention to them at all times - one split second of looking the other way can result in a frantic search through the crowd or even a trip to the police station.
In this respect, have someone accompany you on your trip - one of your close friends or a trustworthy local guide. It doesn't matter what you are or will be doing, you have to make sure that someone is taking care of your children.
Natural Disaster Risks in Pakistan: MEDIUM
In terms of natural disasters, the most common is flooding, caused by the monsoon season that takes place from late June to early October – this may cause severe flooding in the provinces of Punjab and Sindh.
There's also a quite high risk of landslides, especially in mountainous and hilly regions – the roads might get blocked and you might get stranded. Moreover, floods and landslides are also caused by common earth tremors.
As always, it is recommended that you check the weather report and the local news before leaving your accommodation – furthermore, if you have a planned route, be sure to look for any information related to it so that you know a certain area has been affected by landslide or floods before you reach it.
Transportation Risks in Pakistan:

HIGH
The authorities of Pakistan advise any travelers/ tourists to not leave their city of residence without informing the law enforcement agency - this means that you are advised to not leave the city without proper security and planning.
Even though this requirement has not been strongly enforced, it is still recommended to inform the local authorities of your plans - keep in mind that they will try to stop you from doing so.
If you plan to travel to any border areas, Balochistan, Gilgit-Baltistan, Karachi, Karakoram Highway, Khyber-Pakhtunkhwa, Pakistan-administered Kashmir, Punjab, and Sindh, we strongly advise you to inform the authorities of your intentions - they are able to offer you protection and other valuable information regarding the areas and possible required certificates/ permits.
Pakistan's road conditions are poor and driving standards are pretty much erratic - there is an increased risk of carjacking, especially during the night.
Taxis should be avoided unless you get one through a reputable company - these are usually controlled via radio, making them much easier to stop and mark as safe.
Due to risks to personal security, it is not recommended for you to rely on any sort of public transport, including the Metro Bus between Rawalpindi and Islamabad.
Night-Clubs, Pubs, and Bar Risks in Pakistan:

HIGH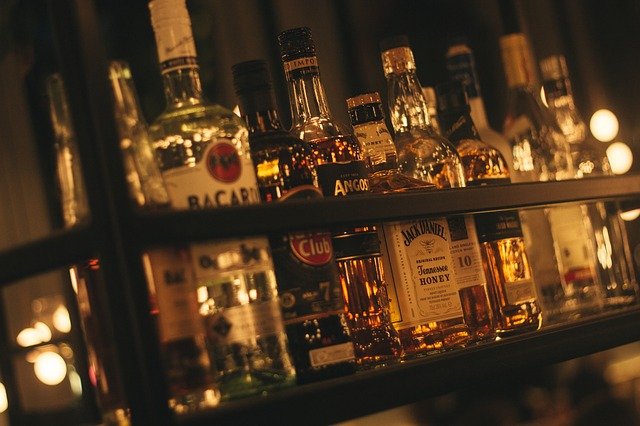 Even though there are no official reports of incidents occurring in nightclubs, pubs, and bars, it is very likely that criminals, as well as criminal groups, frequent such places.
In this respect, you should refrain from visiting them, even though you really want to have fun - in this case, it would be better for you to rely on the bar within your hotel/ accommodation, rather than risking your life.
However, if you still plan on having a wild night in one of the nightclubs you find, you have to make sure that the location is deemed safe by either the authorities or your guide. Naturally, we advise you to drink responsibly and not draw unwanted attention.
When visiting Pakistan, it is better to stick to the usual tourist activities - visit places of interest with your fellow tourists and try to stay away from trouble, so to say.
Health Risks in Pakistan
If you travel to Pakistan shortly after the end of the monsoon season, make sure that you are protected against Dengue fever and Chikungunya, as these usually occur - with cases of Chikungunya outbreak - after the said season.
Moreover, it is essential that you take the typhoid vaccine as well as increased precautions in order to avoid contracting it - there have been two reports of extensively drug-resistant typhoid cases in tourists that have returned to the USA.
Naturally, you must be equipped with proper travel health insurance and with enough funds to cover any of the bills/ medical treatment that you might have to pay.
In case of an emergency, you can request medical assistance by dialing 15.
List of Vaccines You Need in Pakistan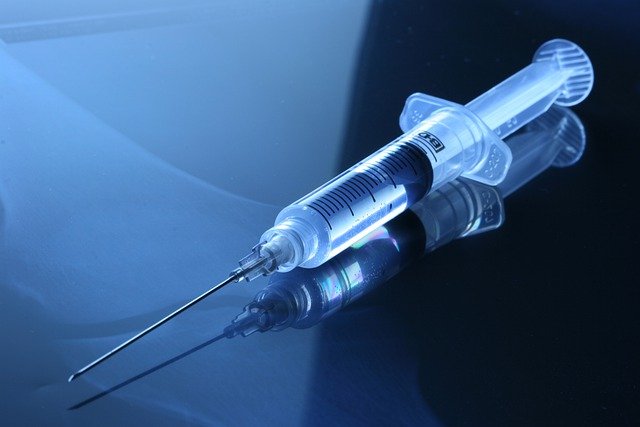 As most countries are located in this part of the globe, there is an increased risk of certain diseases and afflictions – therefore, reading the following list of recommended vaccines is not enough.
You recommend that you also visit your doctor at least 4 to 6 weeks before leaving for Pakistan.
Routine Vaccines – recommended for all travelers.
Hepatitis A
Polio
Typhoid
Hepatitis B
Japanese Encephalitis
Malaria
Rabies
Yellow Fever
Most Dangerous Areas in Pakistan
Dera Ismail Khan
Hazara
Miranshah
Mohmand Agency
Wana
Concluding Remarks – Is Pakistan Safe to Visit?
Pakistan may come with beautiful sceneries and a great diversity of terrain/ landscapes for you to visit, but the eternal question remains – is Pakistan safe to visit?
Due to the country's current situation, we recommend that you postpone your visit until things settle down and get safer. However, if you still want to take a trip to Pakistan, then we advise you to be extremely careful – you should hire a guide from a trustworthy travel agency and make sure that you are never left alone; it doesn't matter if you are a man or a woman – Pakistan's streets are quite dangerous and a buddy to accompany you is better than all of the other things that might happen to you while you are visiting this country.