One of the larger Central European countries, Poland comes with a long Baltic Sea Coastline. The country is bordered by Russia, Lithuania, Slovakia, the Czech Republic, Ukraine, and Germany.
Poland is divided into seven regions, which offer a variety of landscapes, with both historic and cultural territories. These are the Greater Poland, Lesser Poland, Central Poland and Masovia, Podlachia, Pomerania and Cuiavia, Silesia, and Warmia-Masuria.
Naturally, Greater Poland is home to the country's first capital city, Gniezno, and it is also considered Poland's birthplace.
While traveling through Poland, you can come across almost anything you'd want to see in your life: forests, plenty of lakes, beaches, wild mountain ranges, and so much more. However, today we are here to see how safe is Poland for tourists – so, let's begin and see what you should be worrying about if you wish to travel to this country!
Highest Risks You Expose Yourself to When Visiting Poland
Overall Risks in Poland:

LOW

to

MEDIUM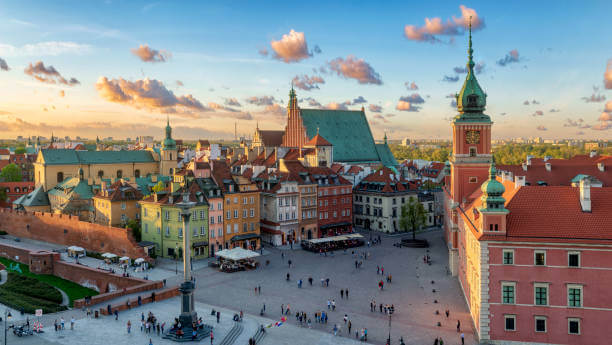 Overall, Poland is quite a safe country – the locals are usually nice and there are no reports of any out-of-the-ordinary incidents. However, as with every other country in the world, there's a risk of petty crime, robberies, and burglary.
In this respect, it is recommended that you take some basic safety measures while traveling through Poland. Don't worry, as we'll cover everything you need to know in this Poland safety guide.
The highest risk of robbery and pickpocketing comes when around the main rail stations, including all train services – especially when leaving and boarding trains. You should also exercise increased caution if traveling with overnight sleeper trains.
In short, be as careful as you would be in any other foreign country.
Pickpocketing and Theft Risks in Poland:

MEDIUM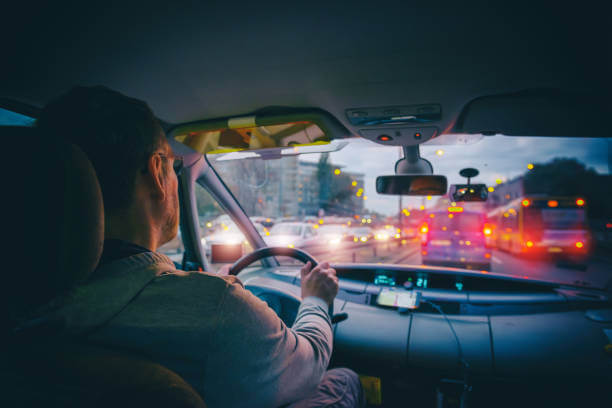 As mentioned before, one of the few risks Poland comes with is petty crime. Reports suggest that, while serious crime against tourists is usually rare, it does happen and shouldn't be overlooked. Moreover, there are also reports that tell of attacks based on racial differences.
You should be extremely careful when boarding taxis as well, as there are reports of unregulated taxis drivers at the Warsaw airport and not only. They usually overcharge foreigners and take advantage of the fact that they are not familiar with the local currency.
How to avoid pickpocketing and theft in Poland?
In order to avoid pickpocketing and theft, our Poland safety guide recommends you keep an eye out on your surroundings at all times. Obviously, you should not be carrying valuable items or large sums of money with you. Instead, make use of your hotel room or, even better, of its safe – if it has one.
When walking through a crowded area, you should have your backpack or your bag/ purse in front of you – or even sideways of you – and never on your back, as this makes it much easier for pickpockets to sneak items out of them.
If you visit any tourist attractions, you should also be extremely cautious, as these are common operation places for pickpockets and bag snatchers. We recommend you properly secure your bag/ backpack onto you before leaving your accommodation.
Scam Risk in Poland:

MEDIUM
In terms of scams, Poland is not different from the rest of the world, especially if you are in tourist-heavy areas, so to say. There will be people/ locals trying to scam you at almost every corner.
As we mentioned before, you will most likely come across unregistered taxis that will overcharge you. However, you might also encounter fraudulent bus companies, long-hauling taxi drivers, as well as people that try to sell you transport tickers for more than they actually cost.
There are also chances that you are approached by people that claim to be tourists and want to hang out with you, so to say. These scammers are usually female that will try their best to get you inside a club or restaurant, order a couple of things on the menu, after which they'll leave, making you pay the bill – which will be more than just expensive, even though you ordered almost nothing.
How to avoid getting scammed in Poland?
First, our Poland safety travel tips will tell you how to choose the right taxi. In Poland, official taxis have the name and phone number of the company on the top of the taxi and on the side of the door. Moreover, they usually have a rate card on the window as well.
It is advised that you avoid taxis that only display a crest of a certain company but without its name, as there are usually unregistered.
When it comes to other types of scams, it is better if you ignore and/ or refuse anyone that approaches you. Always think twice before agreeing to speak with a stranger. If it is a police officer that approaches and demands something from you, you should ask them to identify themselves – there have been reports of fake police officers trying to scam tourists.
Kidnapping Risk in Poland:

LOW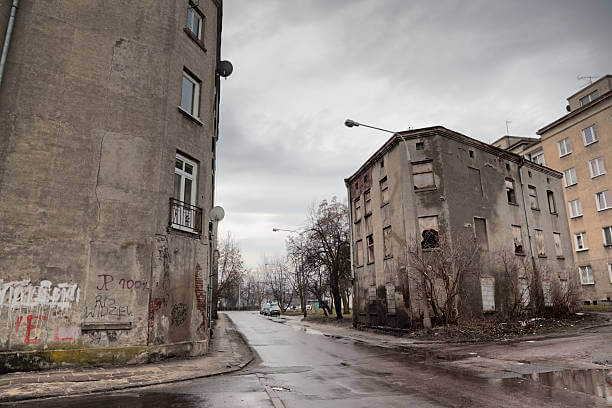 There are no reports of kidnapping in recent years in Poland. There are also no incidents related to organized crime and such, as a most crime in this country consists of petty crime and robberies, so to say.
Moreover, the country comes with a safety index of 70.19%, with more than 60% of people stating that they feel safe walking alone during the night. Still, you should know what to do in order to prevent incidents from happening.
How to avoid getting kidnapped in Poland?
In order to avoid getting kidnapped, it is recommended that you stay away from remote and bad-reputed areas. If you plan a long-distance trip, you should rely on a travel agency and a tour guide to accompany you, as well as on a medium-sized group of tourists. Keep in mind that you are in a foreign country and that exploring shouldn't be done alone.
Terrorism Risk in Poland:

LOW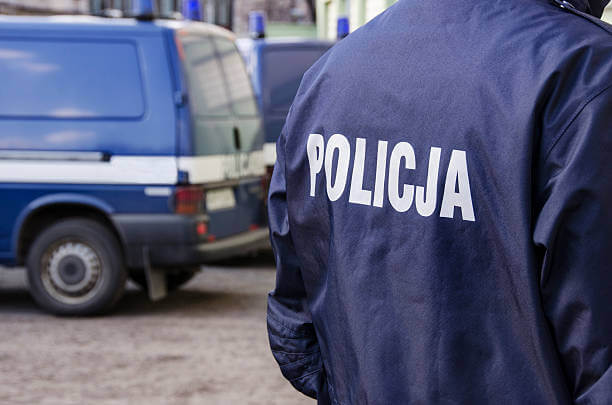 Poland hasn't seen any terrorist attacks since 2016. Back then, a package bomb was detonated close to a bus, injuring only one person. Other than that, there are not any other notable incidents related to terrorism/ terrorist attacks that have occurred within this country.
In this respect, it is safe to say that you do not have to worry about such things while traveling through Poland. However, as always, our Poland safety guide will still tell you what you need to do in such cases and how to avoid them.
How to avoid terrorism in Poland?
It is well known that terrorists usually target areas that get really crowded, especially tourist attractions, as well as places of prayer and official buildings. So, it is better that you limit the time you spend inside or around these areas.
Naturally, if you notice anything suspicious, you should leave the area as soon as possible and contact the authorities.
Risks for Women Traveling Alone in Poland:

LOW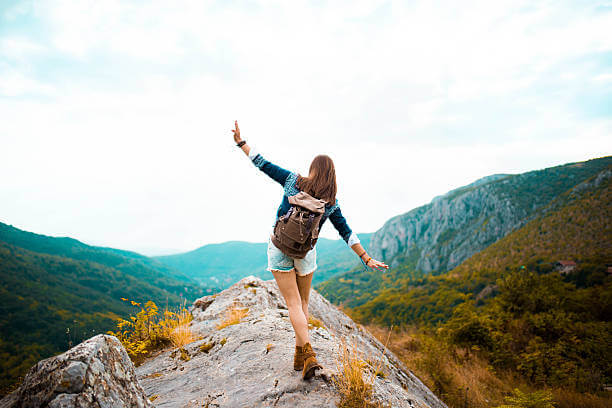 So, is Poland safe for solo woman travelers? Well, as you might have guessed, the answer is yes. As long as you take some basic safety measures against pickpockets and thieves, there's nothing else that you should be worrying about.
Naturally, you do have to be cautious, especially if you are visiting a nightclub or a bar, as there have been a couple of cases involving the use of spiked drinks, which resulted in tourists having their valuables stolen.
How to avoid crime as a solo woman traveler in Poland?
Avoiding crime as a solo woman traveler in Poland is quite easy. Even though people there feel generally safe walking alone during the night, you should refrain from doing so. When returning to your accommodation at a late hour, you should rely on a registered taxi – have your accommodation provide you with a business card from a trusted taxi company.
As you will be traveling alone, you should always pay attention to your surroundings, especially in crowded areas, because pickpockets will most likely take advantage of the fact that you are alone.
When inside a bar or nightclub, it is recommended that you order your own drinks, refuse anyone that offers you one, and always keep an eye on your own drink.
Rape Risk in Poland:

LOW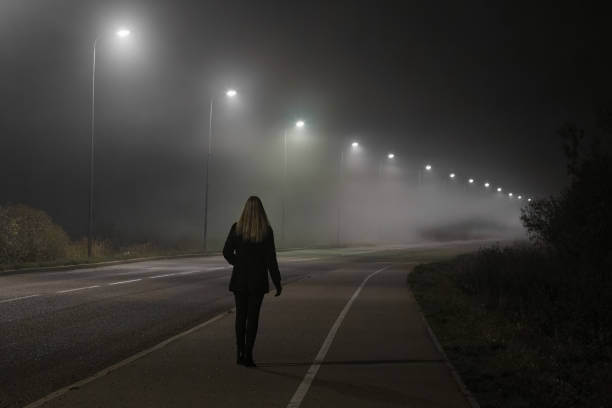 Back in 2015, the latest year with available statistics, Poland's rape rate was 3.2 cases per 100,000 population – a decrease of 34.90% compared to 2014. Other sources also tell that, in 2016, there were a total of 1457 rape cases in Poland.
However, few of these targeted foreigners/ tourists, as there have been no notable incidents/ reports of travelers being subject to such crime. Moreover, Poland is still considered one of the safest countries in Europe, so you shouldn't be too worried about this aspect.
How to avoid getting raped in Poland?
In order to avoid getting raped, our Poland safety travel tips recommend you to be aware of your surroundings and refrain from traveling alone during the night. The chances of you being approached and assaulted during the day are close to none.
Be extremely careful when inside nightclubs or bars – as we mentioned, drink spiking does happen in Poland -, or when getting inside taxis that may be unregistered. Other than that, stay away from remote or bad-reputed areas, even during the day. Stick to those that are meant for tourists!
Risks for People Traveling with Children in Poland:

LOW
Is Poland safe to visit when you are traveling with children? Well, as expected, the country comes with no dangers/ threats that might affect the little ones, so to say. There are no reports of armed assault incidents and it is unlikely that petty thieves will target any children.
In this respect, you only have to care about their health, well-being, and a couple of basic safety measures.
How to avoid unwanted scenarios?
First of all, you will have to keep an eye on them at all times so that they won't get lost, especially if you find yourself in crowded areas. We all know that children like to explore their surroundings and can go missing in just a blink of an eye – so, always watch over them and make sure that they don't go too far away from you.
Other than that, make sure to have enough medicine that they might need with you – you could even come up with a first-aid kid specially designed for children, which would include basic medicine, band-aids, and so on.
Natural Disaster Risks in Poland:

MEDIUM
In terms of natural disasters, Poland is usually affected by extreme temperature (39% frequency), storm (34.2%), flood (23.7%), and wildfire (2.6%). However, what you should really be worried about is extreme temperature, as it has a mortality rate of 89.9%.
In this respect, it is recommended that you take the necessary protection measures – especially when traveling during summer – to avoid/ prevent the effects heat has on you.
Keep an eye on local weather reports, as well as on the online sources of your own choice. It is recommended that you check these reports every time before leaving your accommodation.
Transportation Risks in Poland:

LOW

to

MEDIUM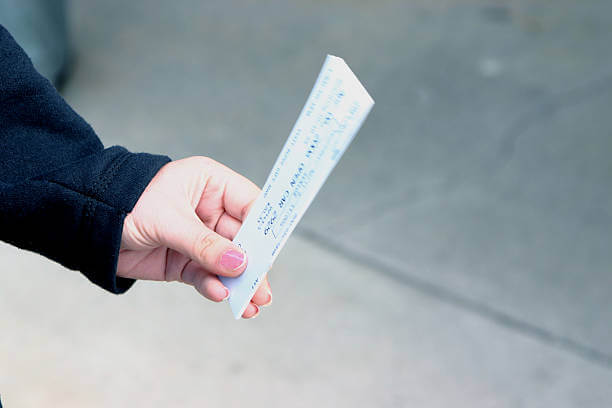 When traveling through Poland, keep in mind that you have to validate your public transport tickets at the start of a journey. If you are caught traveling with an invalid ticket, you risk being fined on the spot – a fine is around $60.
If driving in Poland, either with your personal car or a rental one, you must have your ID, driving license, ownership documents of the vehicle, insurance, papers, and original vehicle registration papers with you at all times. If you are stopped by the police and fail to provide them with the aforementioned papers, your vehicle may be impounded and you risk being charged.
Drink-driving is illegal and harshly punished – the limit is 20 milligrams of alcohol per 100 milliliters of blood. Driving under influence is punishable by up to two years in prison. Jaywalking is also considered an offense and you risk being fined if you don't cross at crossing points.
Also, be aware of the fact that Poland is ranked quite high in terms of road fatalities, with around 2992 road deaths in 2016. In this respect, we advise you to drive carefully and respect the speed limit.
Night-Clubs, Pubs, and Bar Risks in Poland:

MEDIUM
As mentioned before, there are reports of incidents involving the use of spiked drinks. You should not accept drinks from any strangers or from people you've just met, as you might wake up in a remote area and with some if not all of your valuables stolen.
Also, always ask for a bill after ordering something in restaurants, bars, and nightclubs, as there have been reports of overcharging, as well as of large sums being charged to credit or debit cards.
You should get familiar with the local currency and keep all of the bills you receive in case something goes wrong and you have to call the police.
Health Risks in Poland
When it comes to if is Poland safe to visit in terms of health and medical facilities, we have only good news for you. The medical facilities here are both affordable – including private ones – and well-equipped. The staff is reported as being well trained and qualified, the only issue being the usual language barrier you might have to deal with.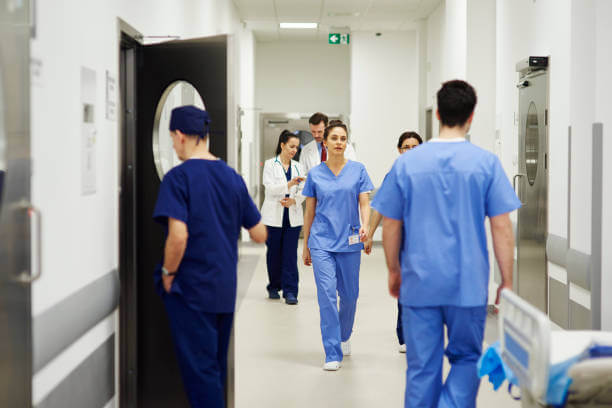 In terms of health, there are no epidemics or diseases that should concern you. However, if you are traveling during the summer and in forested areas as well, make sure you take the required measures for avoiding the common tick-borne encephalitis.
As always, make sure that you travel with proper travel health insurance and that you have enough money to cover the costs of any medicine or treatment that you may have to pay. In case of an emergency, dial 112 and ask for an ambulance.
List of Vaccines You Need in Poland
Below is a list of vaccines that you need to make before visiting Poland. It is also recommended that at least 8 weeks before your trip, you either visit your doctor or check the latest health advice available for Poland on the National Travel Health Network and Center website.
Routine Vaccines – MMR, varicella, polio, flu shot, etc.
Hepatitis A and B
Rabies
Most Dangerous Areas in Poland
Main Rail Stations/ Train Services – these are the most common areas in which pickpockets and thieves operate.
Warsaw Airports – there's a higher chance that you'll come across unregulated taxi drivers around airports, especially those located in Warsaw.
Other than that, there are no areas that you should stay away from – besides remote ones or bad-reputed neighborhoods. If you follow the Poland safety travel tips we have mentioned so far, every region/ city of Poland will be safe for you to travel in.
Concluding Remarks: Is Poland Safe to Visit?
So, after all, is Poland safe to visit?
Well, the answer is clearly yes. If you are cautious and keep an eye on your surroundings, there's nothing that you should be worried about. Just watch out for those pesky pickpockets and petty thieves, especially if you are traveling through crowded areas.
If you do so, you can freely – and safely – enjoy what Poland has to offer you!