Situated in the north of the Balkan Peninsula, Romania is one of the most beautiful destinations in Eastern Europe. Even if it does not feature in tops of must-see places in a lifetime, Romania's beauty is undeniable.
Its rich cultural legacy and magnificent landscapes astonish people all over the world every year. And the numbers would probably increase if more people found out about how safe is Romania for tourists.
Apart from the Black Sea, Carpathian Mountains, and Dracula, Romania comes with many other attractions. The contrast between modern cities and rural villages might be surprising at some level.
Nevertheless, the beauty of the traditions combined with the untouched countryside areas is impressive. These attract tourists every year, even though on their first arrival they are rather skeptical.
Find out from this article whether Romania is safe to visit. With this Romania safety travel guide, you'll embark on this journey aware of the dangers and how to avoid them. Read on to find out everything you need in case you desire to visit Romania one day.
Highest Risks You Expose Yourself to When Visiting Romania
For the last decade, Romania has enjoyed significant growth in the number of tourists. This is because more freedom and fewer worries have managed to change the atmosphere after the fall of the Soviet Union. Now, every tourist can enjoy Romania at its best- but not before getting informed about how safe is Romania for tourists.
Overall Risks in Romania:

LOW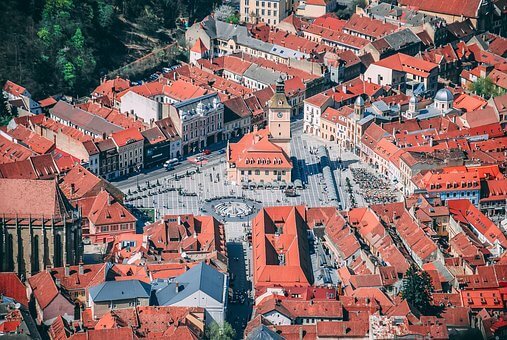 Yes, it's true. This country- famous for its vampire stories- is in fact quite safe. Ranked the 30th out of 162 countries on a ranking of the safest countries in the world, Romania is quite welcoming. Violent crimes are rare, scams do not happen very frequently and the terrorist attack risk is not yet a threat for this country.
Nevertheless, this does not mean you should not pay attention to everyone around you and get informed before embarking on this journey. This Romania safety travel guide will ensure your trip to the country of Dracula will be a safe one.
Pickpocketing and Theft Risks in Romania:

LOW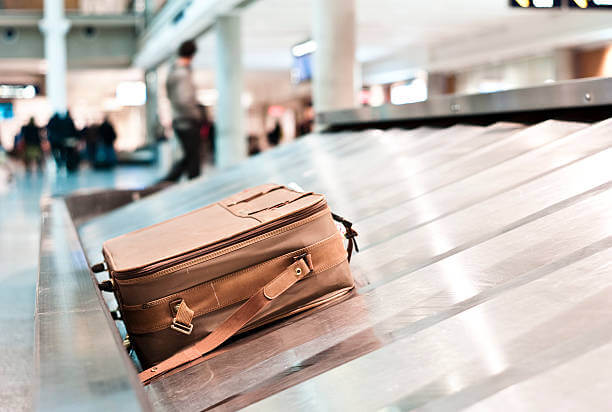 When traveling in big cities, you should be aware of the risks you're exposed to. In Romania, such things happen mostly in big cities, such as Bucharest. Unsupervised luggage, valuable objects left at sight will always bring unwanted attention.
You might risk getting stolen from crowded areas such as markets, buses, or metros. With the right Romania safety travel tips, you can avoid these unpleasant situations.
How to avoid pickpocketing and theft in Romania?
In order not to risk losing valuable goods, you can follow some useful tips. First of all, try not to leave any valuable objects, such as wallets, expensive phones, pieces of jewelry, or money at sight, and always watch your bags. Also, do not forget to zip your bag when using public transport. It is one of the most common places for thieves to act.
Scam Risk in Romania:

LOW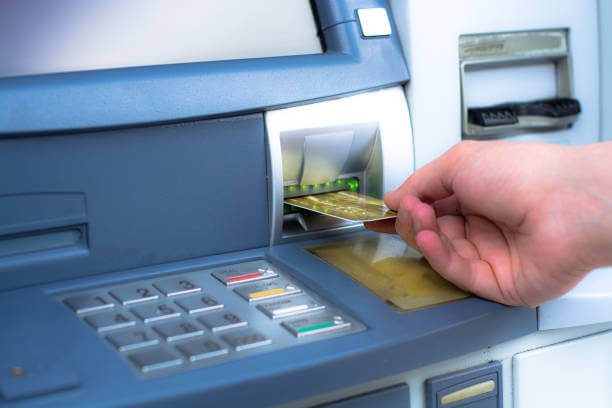 In this country, scams are only a matter of opportunity. If you allow someone to approach you and share personal information or valuable goods with them, they might take advantage of that. Even if Romanian people are very welcoming and friendly, you might end up being scammed if you share too much.
Such unpleasant events usually happen around bars, airports, or ATM zones. Follow our Romania safety travel tips and you'll stay safe in Romania.
How to avoid getting scammed in Romania?
It is important to make friends while traveling. And this country is full of friendly people. But it's also important to have a safe trip. This is why it is advisable not to trust everyone you meet.
Be a little skeptical and do not allow anyone to approach you. This attitude is advisable especially with taxi drivers in big cities, people approaching you in bars or next to ATMs.
Kidnapping Risk in Romania:

LOW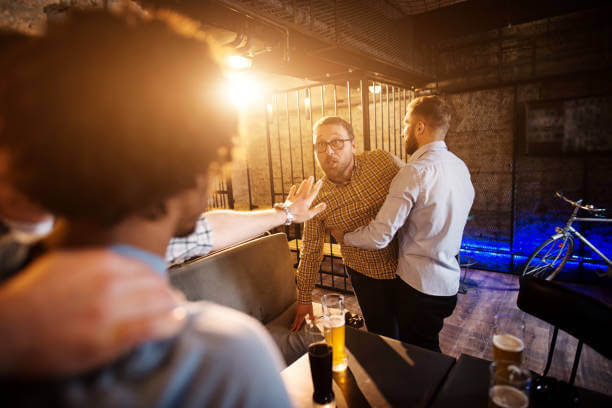 Kidnapping is definitely one of the usual events in this country. Walking alone at night, in dangerous places can end up in violence sometimes, but kidnapping is not one of your concerns. If you choose to travel to Romania, find out that kidnapping and mugging do not exist here. But- as any holiday preparation requires- you should still know how to avoid kidnapping and stay safe in Romania.
How to avoid getting kidnapped in Romania?
As it was already mentioned, kidnapping does not exist here. Nevertheless, you might encounter violence around bars at night, so you should know how to defend yourself. In the first place, try to avoid walking at night by yourself in such areas. And- if you're approached by violent people- try calling the local authorities and ask for help. 112 is definitely a useful telephone number you should try to remember.
Terrorism Risk in Romania:

LOW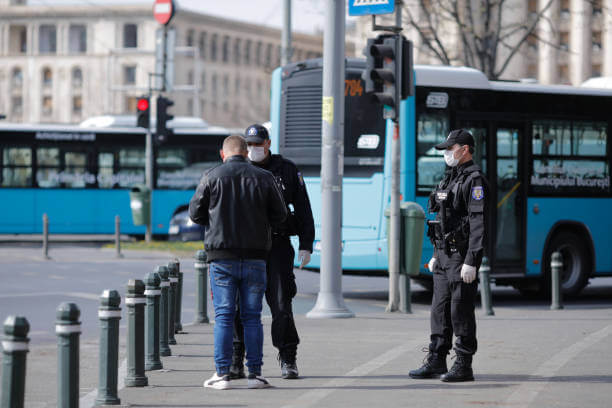 The global threat of terrorists makes every country aware of the risks. Since Romania is a European country, the threat cannot be ruled out. Even if attacks have not happened here yet, authorities still advise visitors to be vigilant and get informed ahead. In this way, such attacks that are usually carried out in crowded areas can be avoided. Read on and you'll find out how to stay safe in Romania at all times.
How to avoid terrorism in Romania?
Such events usually happen in very crowded places, such as train stations, airports, or tourist attractions that are most visited by tourists. No one has by now seemed to know how to prevent them, but they can definitely be avoided if you know how to act during such attacks.
As soon as you notice something unusual, try calling the authorities and find shelter. Stay away from the crowd and try to warn as many people as possible.
Risks for Women Traveling Alone in Romania:

LOW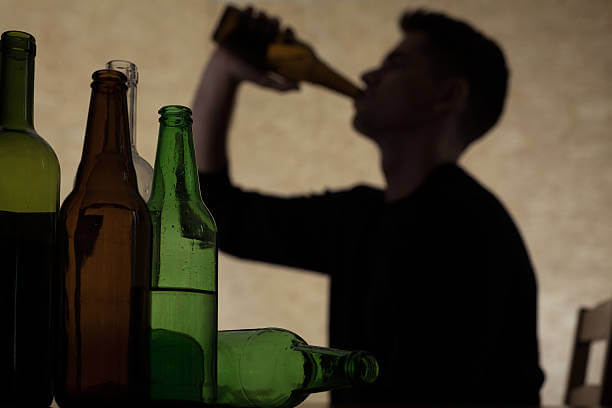 If you're a woman traveling solo in Romania, the good news is on its way. Romania is safe for women traveling alone- and therefore, you can enjoy its beauties even if you do not have a travel companion this time.
As in any other country you'd go to, you should still know what dangers could be waiting for you around the corner. Unpleasant events do not happen often here, but precaution is always better than cure. So what can you do to stay safe in Romania when traveling alone?
How to avoid crime as a solo woman traveler in Romania?
People in Romania are quite tolerant, so you shouldn't worry about violent remarks. The only problems you could encounter during your stay in Romania could be related to drunk people. Both in big cities and in villages, bars are places you should avoid- especially at night. This is because alcohol always turns into bad decisions and unconsciousness about one's acts.
Rape Risk in Romania:

LOW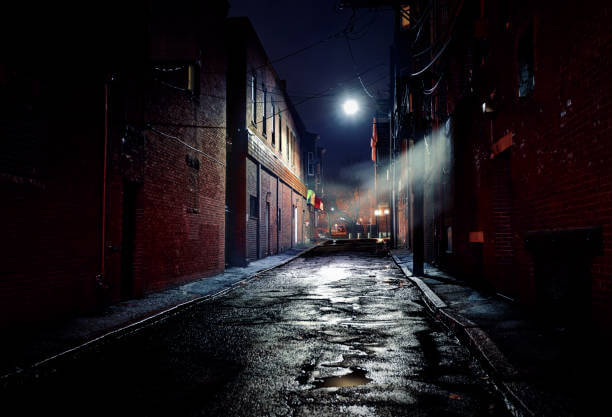 You might have heard some rumors about domestic violence in Romania- and they're mostly true, especially if we're speaking about villages. Nevertheless, the risk of getting raped while traveling in Romania is very low. Once you're polite, you do not walk in remote areas at night, or trust people you shouldn't, you're safe.
How to avoid getting raped in Romania?
Depending on the city you choose to visit, you might encounter all types of people. Do not trust anyone, and do not put yourself in situations in which you're vulnerable. Avoid dark areas and bar areas and do not engage in personal conversations with people you barely know. With these Romania safety tips in mind, you'll definitely have a pleasant journey.
Risks for People Traveling with Children in Romania:

LOW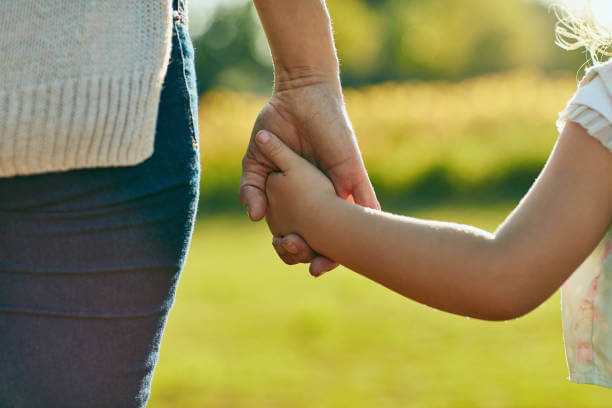 Romania is definitely one of the countries you'd want your children to see. From pristine natural areas to unique traditions, new experiences waiting for you at every corner. Since raping, kidnapping and violent acts are not common here, the only thing left is for you to exercise a normal degree of precaution when traveling with your kid.
You might want to keep an eye on him/ her on the streets, as stray dogs are quite common in every city or village. You should also not let him hold valuable goods in public and be careful about the places you visit together.
How to avoid unwanted scenarios?
In order not to risk ruining your trip just because of a small moment of distraction, here are some Romania safety tips. First of all, always keep an eye on your child when walking on the streets. Stray dogs can become violent very fast and many cases in which children were bitten were registered in the last years.
What is more, be careful about the places in which you let him play. And mostly, be careful about letting him/ her hold valuable goods in public. The saying 'like stealing candies from a child' is taken literally with valuable objects by some people.
Natural Disaster Risks in Romania:

LOW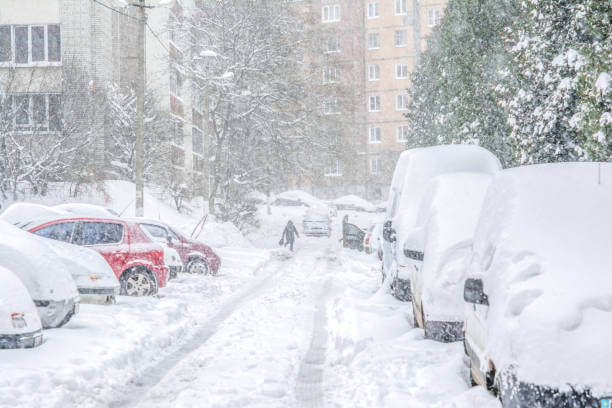 Depending on the period you choose to go this country in, you might be careful about the weather forecast. Winters have been quite harsh lately and heavy snowing can cause serious damage especially for drivers. Roads can become inaccessible and you might get stuck in the middle of the road.
Apart from areas such as Vrancea and Bucharest, situated in a seismic zone, nothing could ruin your holiday. No active volcanoes, no heavy raining season, and- fortunately- no vampires!
Transportation Risks in Romania:

MEDIUM
Even if you might be surprised by how modern big cities are here, transportation is still a problem. If we're speaking about traffic, find out that many of the traffic rules are not followed by drivers here. Consequently, many road accidents happen often in this country. In 2016, there were 1,913 deaths on the road. Therefore, vigilance is required at all times.
Also, make sure you have the right documents, especially when renting a car, as fees are quite expensive.
Regarding public transportation- those modern big cities would sometimes be in contrast with the old buses and trams on the roads. They're crowded, old, and rusty and you might risk being late to the airport if you do not plan every journey in advance.
In big cities such as Bucharest, taxis are not a good idea- especially if you're foreign. This is because taxi drivers seem to take advantage of your poor knowledge of the city and make every journey longer…and more expensive. Be careful about how you choose to travel and don't forget to be vigilant during every journey.
Night-clubs, Pubs, and Bar Risks in Romania:

MEDIUM
Drunkenness is unfortunately one of the things that can ruin your night when you're out enjoying your stay in Romania. You will encounter it in bars or pubs and it can disturb you very much.
When going out at night, try not to go by yourself and enjoy the company of a friend. In this way, you will not risk encountering violent acts or- at least- someone will have your back. Make sure you're aware of your surroundings and of the people around you and you'll enjoy nice evenings out in the city.
Health Risks in Romania:

LOW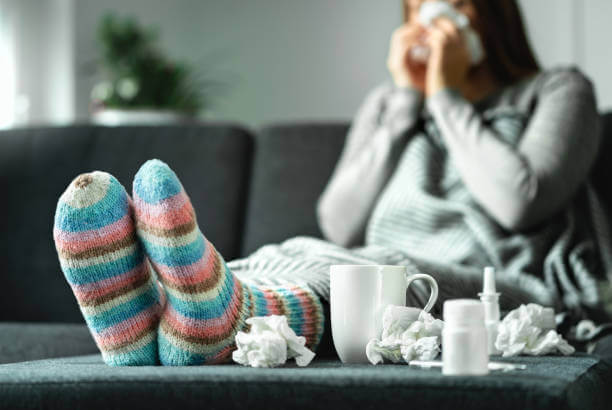 Apart from the flu, Romania is not notorious for any dangerous diseases. Nevertheless, when planning to go there, always get informed about the travel vaccines. This is one of the first steps to stay safe in Romania. Contact your health provider and you'll be prepared for everything.
In what concerns the unpleasant medical needs you might be needing during your trip, find out that Romania has good medical facilities. They are not excellent, but they can ensure you are in the right hands in case of trouble. All you have to do is dial 112 for emergency and, with good travel insurance at hand, you'll be safe in Romania.
List of Vaccines You Need in Romania
As already mentioned above, once you decide to travel to Romania, you should be aware of the vaccines you need to have. The routine vaccines every visitor who wants to go to Romania needs to have are against:
hepatitis B
meningitis vaccines
tick-borne encephalitis
tuberculosis (TB)
yellow fever
rabies
Once you've made sure you are all set to embark on this journey, Romania is waiting for you. Getting the right medical insurance and the proper vaccines before leaving for another country is definitely advisable. Responsible acts will turn into pleasant journeys.
Most Dangerous Area in Romania
On the whole, Romania is quite a safe country. You can enjoy pleasant views, witness amazing traditions, experience delicious traditional dishes and still not get bored of this country. You can roam around the city all day long- but you should still be careful in some of the areas of this country.
If you want to stay safe in Romania, try to exercise a normal degree of precaution at all times in big cities. This is because all kinds of people live there and- as in any other part of the world- dangers cannot be ruled out completely.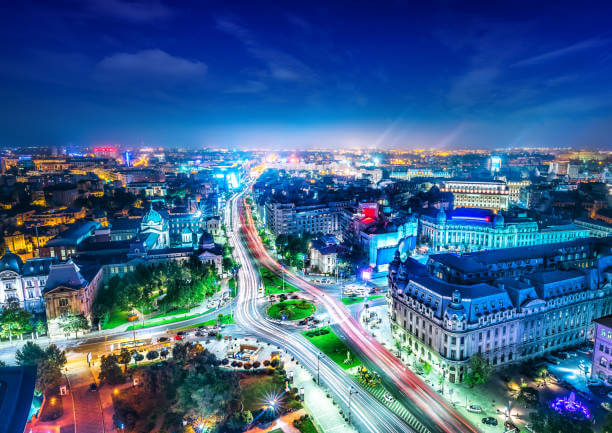 One of the most dangerous areas in Romania is Bucharest- the capital city. While you can enjoy nice walks during the day, the night can bring unwanted events. With an active nightlife, Bucharest is notorious for some neighborhoods that are not very welcoming: Ferentari is one of them. You might risk encountering violence or being approached by strangers.
Such unpleasant experiences can be encountered in rural areas as well, during the night. Poorly lit places, as well as areas where bars gather many people every night should be avoided.
Another unpleasant aspect you could encounter is car theft in some areas. Volkswagen, Mercedes, or Opel vehicles can attract unwanted eyes. Any valuable object left at sight will be lost if you are not precautious.
Concluding Remarks: Is Romania Safe to Visit?
As you could see, the risks are quite low in this country. Road accidents, violence, and petty theft are to be found, but surprisingly- the rates are smaller than in other countries in Europe. Who would have thought, right?
Romania might have gained bad notoriety in the last years, but not necessarily for the right reasons. You can still enjoy your time in Romania if you follow our Romania safety travel tips and are precautions enough. Because we want you to gather only nice experiences in any place you'd choose to travel to, be always careful to follow the right tips:
Make sure you have the right vaccines and health insurance before embarking on this journey;
Do not leave your valuable goods unattended;
Exercise a high degree of caution when exploring the country and do not forget about common sense
Pay attention to the people around you and be skeptical about the people you've just met.
Now that you found out everything about this amazing country, what are you waiting for? Choose the city you want to visit and enjoy every moment of your safe travel to Romania. With our Romania safety guide and a normal degree of precaution, you'll have an unforgettable stay in this amazing country.