Situated in the heart of Central Europe, the Czech Republic manages to stay in the topmost visited countries in the world. Not only does it border some of the best-known countries in the world, such as Germany, Austria, and Poland, but it is also rich in culture and local color.
Its fame comes from amazing castles, outstanding medieval architecture, and stunning natural beauties. This legacy makes more and more visitors add the Czech Republic to their list every year.
If you think of planning a trip to this wonderful country, you've come to the right place. While it is very important to be well informed about the country itself, including tourist objectives, itineraries, and other organizational aspects, safety should come first.
And because you need to know as many things as possible about how safe is the Czech Republic for tourists, we provide you with the ultimate Czech Republic safety travel tips. They are designed to keep you safe and to make your stay there as pleasurable as possible.
Highest Risks You Expose Yourself to When Visiting the Czech Republic
Every year, around 25 million foreigners visit the country. Therefore, as in any other crowded country, the Czech Republic might come with some risks. The good news is that you do not have to worry and wonder whether this country is safe to visit or not. The Czech Republic has been on the list of 10 most safe countries in the world for some time now.
Nevertheless, this does not mean that the Czech Republic lacks petty crime and that minimum risks do not have to be considered. In order to stay safe in the Czech Republic, the first step you can take is to obtain as much information as possible. With the proper information and some useful safety tips in your pocket, you can enjoy every moment spent in the Czech Republic.
Read on to find out how to keep safe in the Czech Republic, whether you travel alone or with some travel companions. You will find out more about the risks involved and how to avoid them, you will know what health measures need to be taken before embarking on this journey and you will be prepared to enjoy the most pleasant areas in this country, by avoiding the dangerous ones. Safety should always be first when planning a journey abroad, so you're already on the right track!
Overall Risks in the Czech Republic:

LOW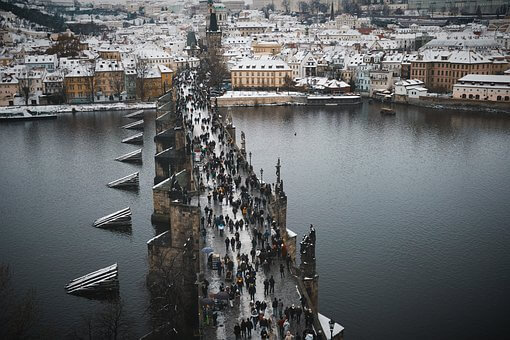 You can indeed enjoy your stay in the Czech Republic, as it is one of the safest countries in the world. It is highly ranked on the list of the safest countries, enjoying 10th place out of 162. This does not mean that petty theft lacks completely.
If you're not lucky, you might come across pickpocketing, ATM scams, or bag snatching. Car theft, identity theft, or demonstrations are other aspects you should consider when planning a trip to the Czech Republic.
How to avoid trouble in the Czech Republic?
You can stay away from trouble if you choose to follow the right rules. As already mentioned, the first step to planning a safe trip is getting informed.
Crime Risk in the Czech Republic:

LOW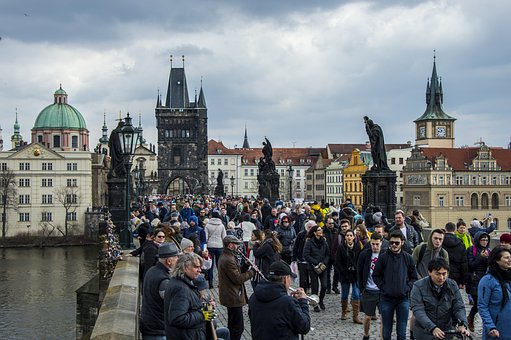 Crime is not something you should be very concerned with when visiting the Czech Republic. Most visitors have experienced no difficulties, but that does not mean that you should not pay attention at all to your companions or your belongings when visiting this country.
Be aware of petty theft and street crime, especially in big cities such as Prague. All these unpleasant encounters could affect your mood during your trip, but with the proper Czech Republic safety tips at hand, you'll definitely be prepared to avoid them.
How to avoid encountering crime in the Czech Republic?
As mentioned above, the Czech Republic does not come with great crime risks. Therefore, you do not have to worry too much about spending time there. Authorities advise every visitor to keep a normal degree of caution during their stay.
This can be done by following a number of rules which you will find useful. Nothing new and special must be done in order to stay safe in the Czech Republic. These safety tips can be applied regardless of the destination you choose to go to.
Here's what you should do in order to stay safe in the Czech Republic and avoid encountering crime:
Keep your valuable goods supervised and make sure you do not carry them in your bag all the time. In this way, the risk of them getting stolen decreases.
Avoid walking at night in remote areas, as you might be perceived as a target, vulnerable victim with no one around you.
Do not get involved in demonstrations or other types of gatherings which you do not know too much about;
Make sure you keep a high degree of caution when using ATMs or carrying large sums of money, as scammers are pretty common;
By following these Czech Republic safety tips, you're all set to enjoy every moment this beautiful country has to offer. With common sense, respect, and good knowledge about the place you are planning a trip to, you can be sure that your journey will be a success.
Local Travel Risks in the Czech Republic:

LOW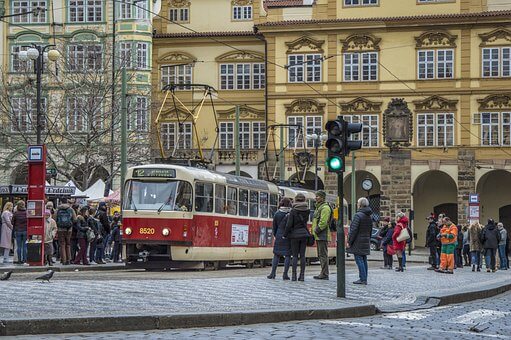 The only threats regarding local travel should be you getting lost or getting scammed by a taxi driver. Depending on the means of transport you choose to use, whether is the local buses or your personal car, you might encounter some difficulties.
First of all, Czech drivers have bad notoriety regarding yielding to pedestrians at crossings. Therefore, if you are a pedestrian crossing the street, there are some useful tips that we have to offer to you.
Secondly, if you choose to drive your own car, you might want to know that carjackings are pretty common in some areas. Usually, target vehicles are the ones that have valuable goods at sight.
Even if the local public transport is quite good, you might have unpleasant encounters there as well. This is because many acts of pick-pocketing have happened inside buses recently, as the target victims tend to be more vulnerable there, especially if it is crowded.
Another aspect you should know about is related to taxi drivers. Rogue taxi drivers are a problem in the Czech Republic and you should be aware of the fact that not every taxi you see belongs to a reputable taxi company.
If you want to travel safely in the Czech Republic, you can, for sure, avoid all the aspects mentioned above by knowing what to do to avoid them.
How to avoid local travel risks in the Czech Republic?
Local travel risks can be avoided with the proper tips at hand. As a pedestrian who tries to sightsee everything and follow the map, while being attentive to everything around them at the same time, you might find it difficult to concentrate on traffic and enjoy every moment. Because safety comes first, you should know that paying extra caution when crossing a street is compulsory in such crowded cities.
What is more, you can drive safely and avoid carjacking acts if you hide your valuable objects, lock your car, and park in well-lit places, away from remote areas. Keeping your valuable goods with you at all times is not a good idea- especially when you travel by bus.
Experiencing pickpocketing is not desirable and you should know that expensive devices and money left at sight will turn you immediately into a target victim.
What is more, you might want to always make sure you use the services of a reputable taxi company. All you need to do is phone ahead and hire a taxi. In this way, you do not risk getting scammed or paying too much just because someone takes advantage of you being a foreigner.
With such useful tips, your trip to the Czech Republic can be enjoyable. Risking to experience such unfortunate events in a foreign country can be quite unpleasant when you are far from home. Make sure you follow these rules and you're all set to stay safe in the Czech Republic.
Terrorism Risk in the Czech Republic:

LOW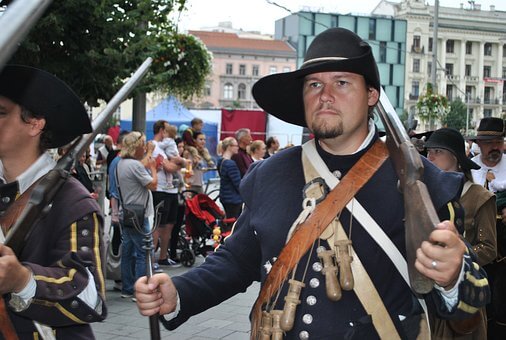 As one of the iconic countries in Europe, the Czech Republic might become a victim of terrorist attacks at some point. With the global threat of terrorist attacks, you cannot really rule out such awful events and therefore, you should be prepared for all kinds of situations.
No recent history about such events has been registered lately, but usually, such attacks are indiscriminate and happen mostly in public places. Because you probably plan a holiday in the Czech Republic, you will visit a lot of places full of visitors from all around the world.
Make sure you know how to defend yourself in such cases. In order for you to know how to do that, we provide you with the proper safety tips.
How to avoid terrorist attacks in the Czech Republic?
Even if such events are difficult to predict and- when they happen- even more, difficult to avoid, you need to get informed very well first. When you find yourself in public places frequented by foreign visitors, keep your degree of caution higher than usual.
This is because such attacks might be indiscriminate and can catch everybody by surprise. If you notice something strange, such as an armed man or a bomb, you need to call the police right away and get as far as possible from that specific place.
Keep your travel companions close to you and find shelter. Under no circumstance should you try to interfere in any way when such situations happen? Your safety should be your only concern in those moments.
Risks for Women Travelling Alone in the Czech Republic:

LOW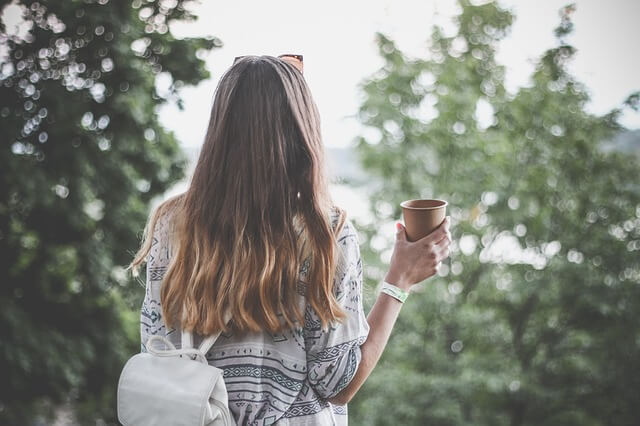 You've probably made a quite good impression about this country, so you won't be surprised to find out it is safe for women traveling solo in the Czech Republic as well. There is no recent history of acts of violence directed towards women there and the tolerance for foreigners is pretty high.
Therefore, you can still enjoy everything this beautiful country has to offer even if you choose to go by yourself. In order to plan your trip well, with peace of mind and good advice, here's what you need to know.
How to avoid risks if you are a woman travelling alone in the Czech Republic?
As any other visitor in any other country in the world, you should follow the tips we've mentioned above regarding the degree of caution you should keep during your stay. What's more, you will want to keep your valuable goods attended at all times and your patience and common sense in your pocket.
Women are usually perceived as target victims, as they might be more vulnerable and easy to intimidate. Therefore, some pieces of advice would be not to trust anyone you meet and definitely to stay away from remote areas, especially at night.
There are public drunkenness places you will want to avoid. With common sense, you'll still manage to experience everything you've planned and stay safe during your trip to the Czech Republic.
Natural Disaster Risk in the Czech Republic:

LOW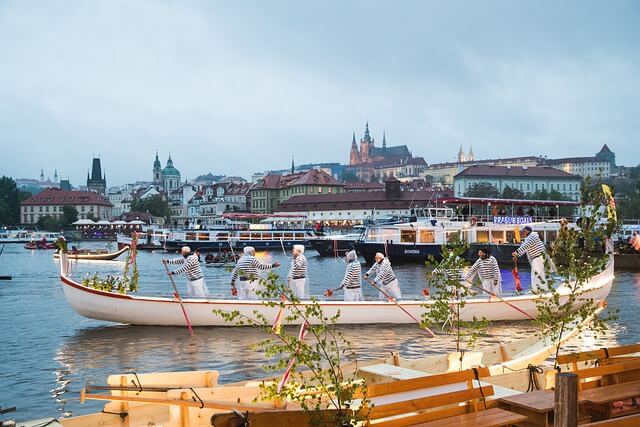 Depending on the season you plan your trip in, you might want to keep an eye on the local news and always stay informed about the weather and other events. Even if you do not have to worry about natural disasters, there are still things that you should consider in order to have a nice stay. For example, heavy rains are pretty common in summer and might result in local flooding.
If you want to walk around, travel from one city to another, and take part in interesting adventures in this country, you should monitor the media and stay informed. While planning your trip during summer is advisable, you should still get informed about the rain season and not risk encountering it during your stay.
Vaccines You Need When Visiting the Czech Republic
Safety is always connected to your health and visiting another country should definitely be preceded by a visit to your medical care provider, who can advise you properly regarding the measures to be taken before going on a journey.
You're planning to go on a trip to a highly civilized country, with great medical services and facilities. Therefore, you should not worry about not receiving proper care if unfortunate events happen during your stay.
Make sure you have health insurance available in the Czech Republic before actually embarking on this journey. Also, be up-to-date with the vaccines recommended. You might be exposed to diseases such as Hepatitis A, Yellow Fever, Dengue, Typhoid, and Rabies. Your health is a priority and we could not miss mentioning it in this Czech Republic safety travel guide.
Dangerous areas to avoid in the Czech Republic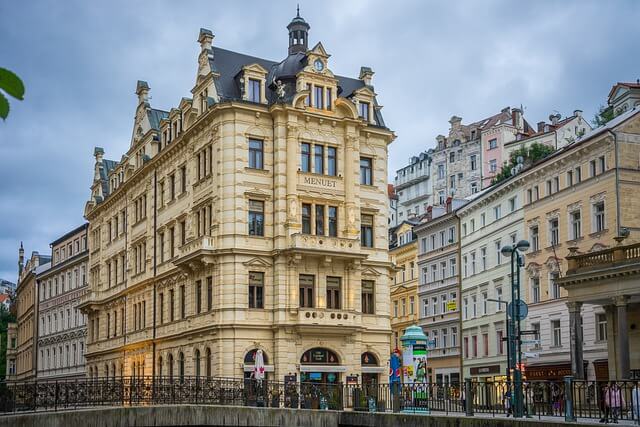 Like any other country in the world, the Czech Republic has some areas that some might advise you against visiting. We are speaking about cities and neighborhoods with bad notoriety that every visitor should avoid, especially because the crime risk and offenses will let you down.
Even if the number of such places in the Czech Republic is quite small, you should still take them into account and avoid them as much as possible. Here's what you need to know about dangerous areas to avoid during your stay in the Czech Republic.
First of all, the neighborhoods mentioned here will all be part of Prague and it is probably no surprise that this big city comes with disadvantages as well. Since it is so crowded and full of foreigners, the risk is bigger as well. If you want your wallet, your bag, and your car to stay safe as well, you should avoid going to:
Bartolomějská- even if this place is packed with visitors, the risks here arise and therefore, you should try to stay away from it. From physical attacks to drug deals, many unpleasant events may threaten your good mood and well-being.
Smíchov- Drunkenness and car theft seem to be common offenses here. There's nothing to see really and therefore, you have no reason to risk your safety by going there.
Benediktská- Drug busts and physical attacks happen quite frequently in this back alley, so it should definitely be avoided.
Malá Strana- This tourist area seems to be a dark side as well. Annually, no less than 1000 offenses are registered here, so you should try to visit it during daylight and keep a higher degree of caution.
Final Thoughts
This destination can be a wonderful experience if you're well informed and know everything about the tips designed to help you stay safe in the Czech Republic. Make sure you take note of the most important ones:
Keep an eye on the news;
Be cautious in public places and big cities;
Leave valuable objects at the accommodation;
Only carry small amounts of money;
Avoid crowded areas and demonstrations;
Not trust everyone you have just met.
Follow out the Czech Republic safety guide, along with the advice provided by authorities and you're all set to embark on a journey you will not forget very soon. Hopefully, it will be trouble-free!