If you find yourself in one of the best cities in the world on a weekend morning, there is no better way to spend your time than touring some of NYC's best restaurants for brunch. The classic telling's of an NYC brunch is going to be over-the-top food, whimsical drinks, and trendy décor. If you have the chance of curing your hangover with decadent food at one of these restaurants, consider yourself lucky.
Below we have curated a list that includes restaurants that only have the best food, top-notch service, and proved themselves worth time and time again. We suggest trying to make reservations ahead of time, and most importantly, look at what time bottomless mimosas end (if they have them). Don't forget to take lots of pictures just in case you don't remember the meal!
Jack's Wife Freda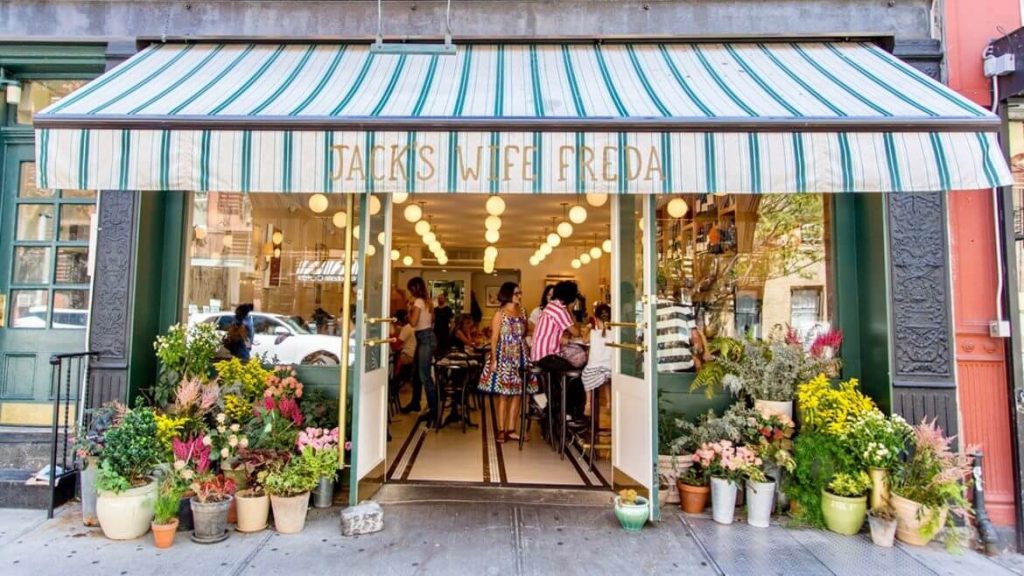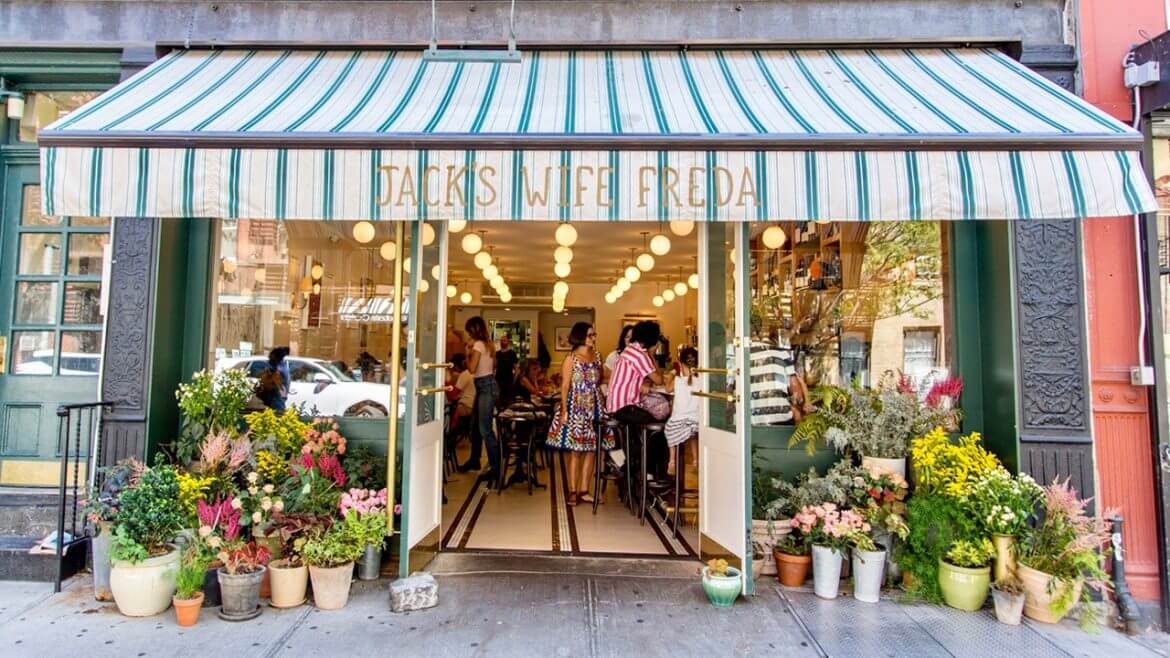 Jack's Wife Freda is an old favorite of any New Yorker. The restaurant will feature some well-dressed folks chowing down on incredible Mediterranean food, so try to look your best. They undoubtedly serve one of the best Greek Salads in the whole city even though they use kale. One of their best dishes is the whole grilled fish, which is great for sharing or for those with an empty stomach.
The Wild Son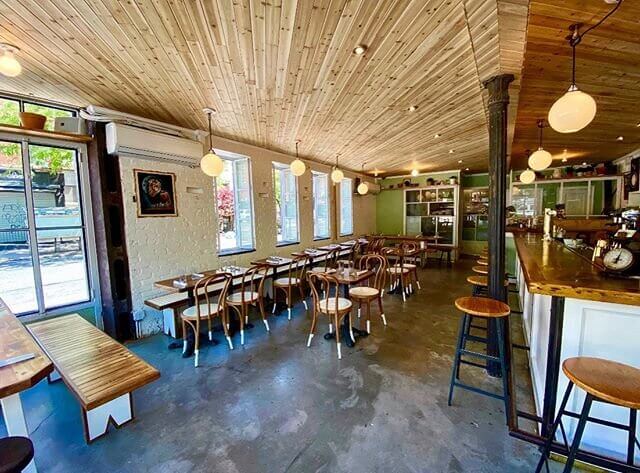 The Wild Son serves up classic brunch fare in the Meatpacking District in the West Village. This is a great spot if you want to visit the High Line or Chelsea Galleries during your day. The Wild Son opens at 10 AM and they don't take reservations, so get there early.
This restaurant specializes in divine pancakes and expertly prepared fish. While trout and eggs aren't most people's first choice, NYC brunch is the place to try new things.
Asian Jewels Seafood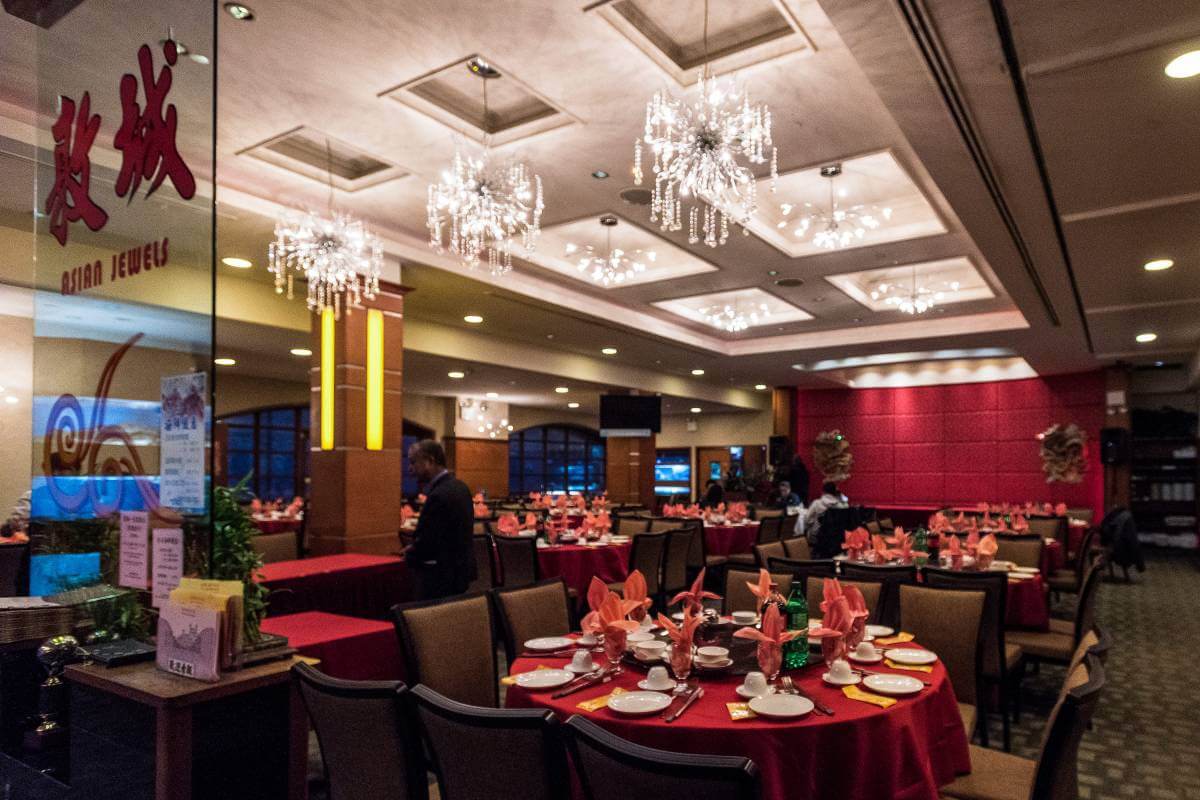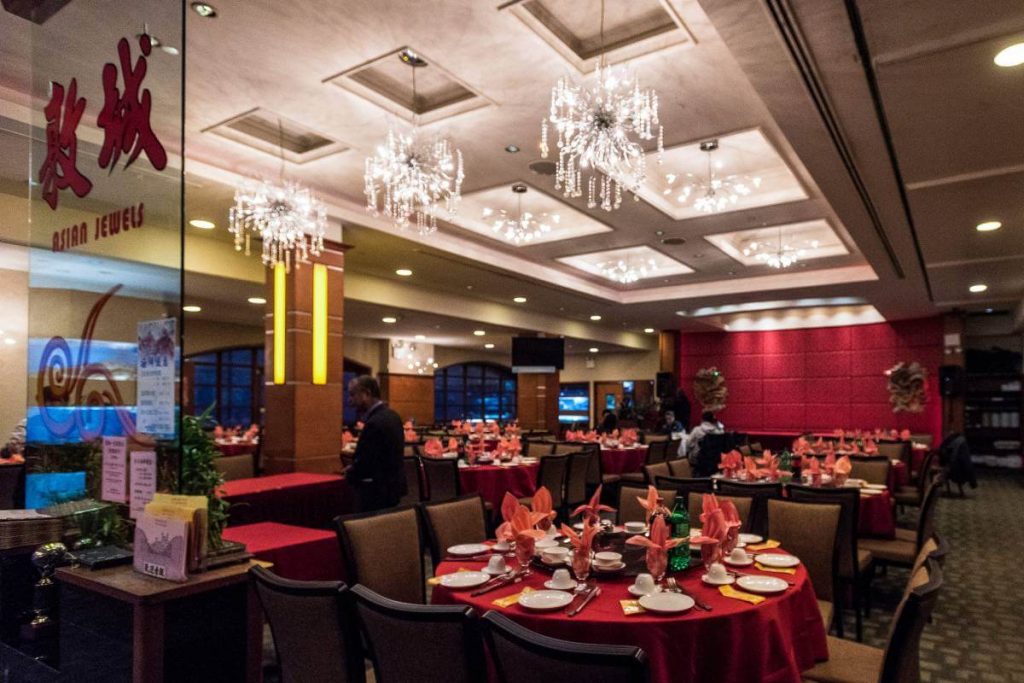 If you're in NYC, you're lucky enough to be in one of the best places in the world for Chinese food outside of China. A classic way to eat Chinese food for breakfast is to get Dim Sum.
Dim Sum is essentially like Chinese tapas except you are met with an onslaught of dumplings you've never heard of before, fresh vegetables, and greasy rice, the perfect cure for any hangover. We suggest you get here before 9 AM on the weekends because it gets busy. Oh, and you better order some steamed buns!
Le Crocodile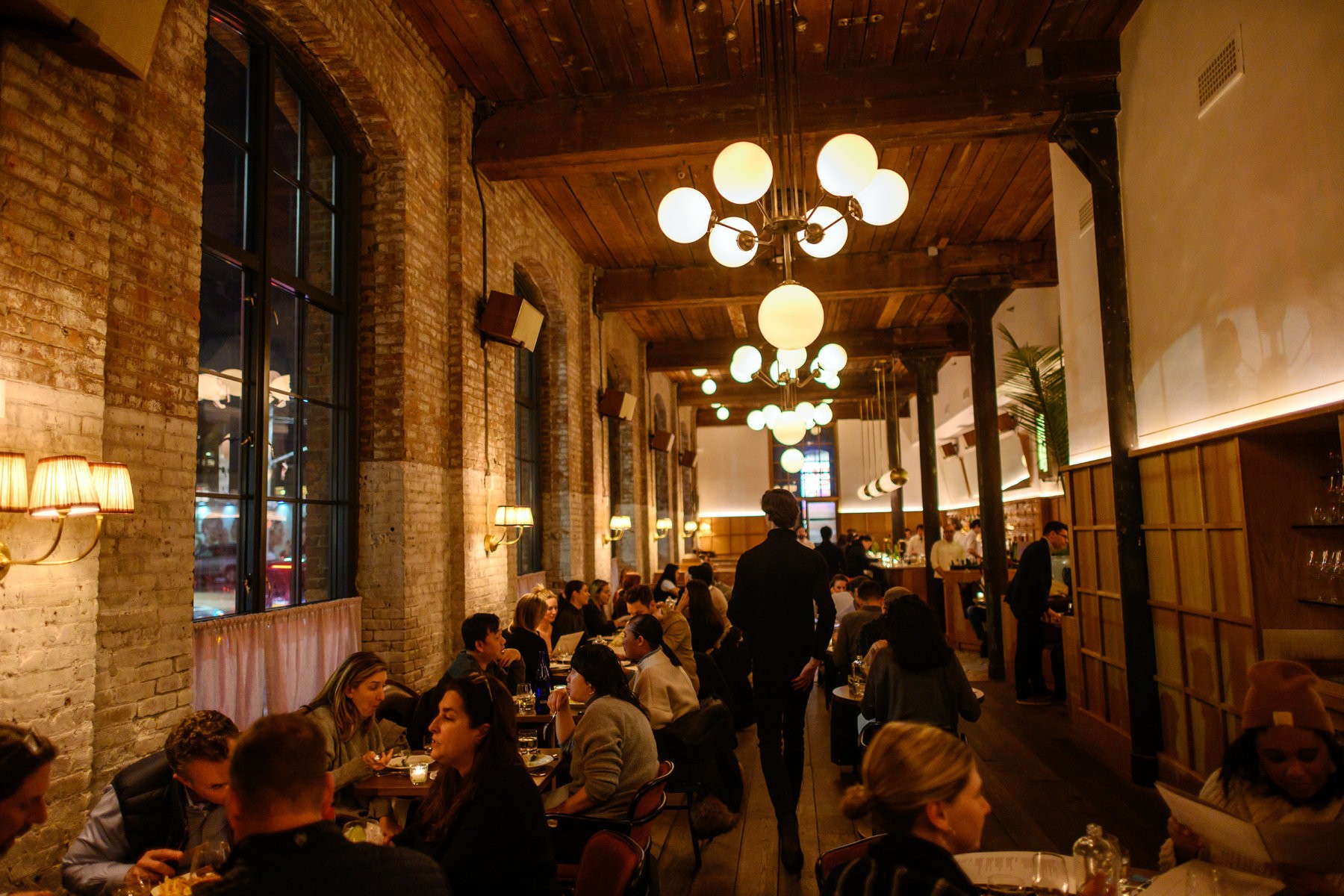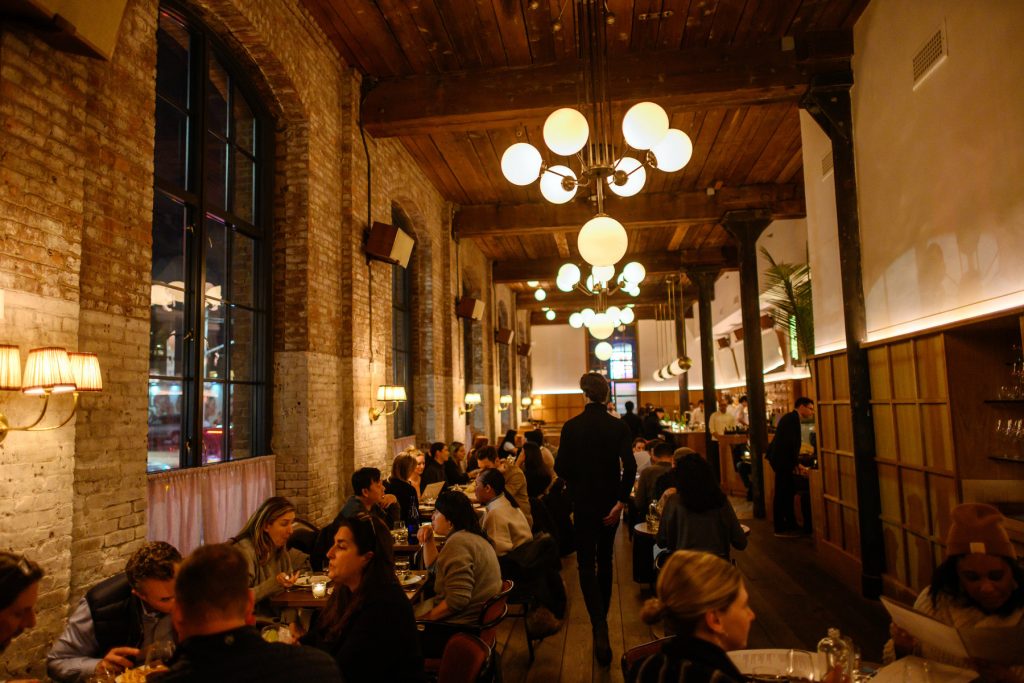 Located in the Wythe Hotel, you will find some of the best French American cuisines in the city. You can't go wrong by getting a classic French omelet, but the dessert menu is where the stars are. If you went to Le Crocodile and didn't order at least one croissant, chocolate mousse, or crème brulee for the table, you definitely did it wrong.
Kokomo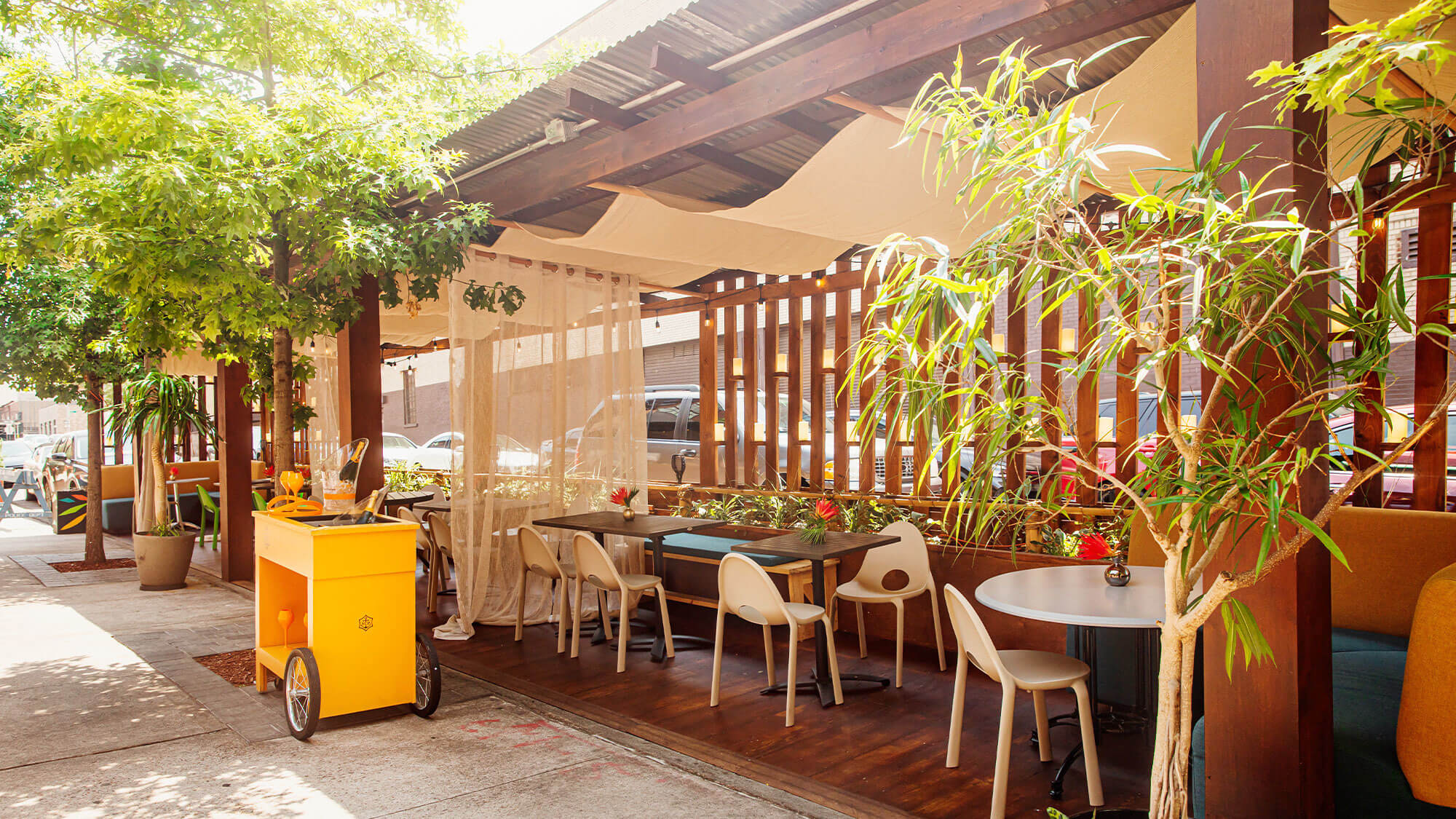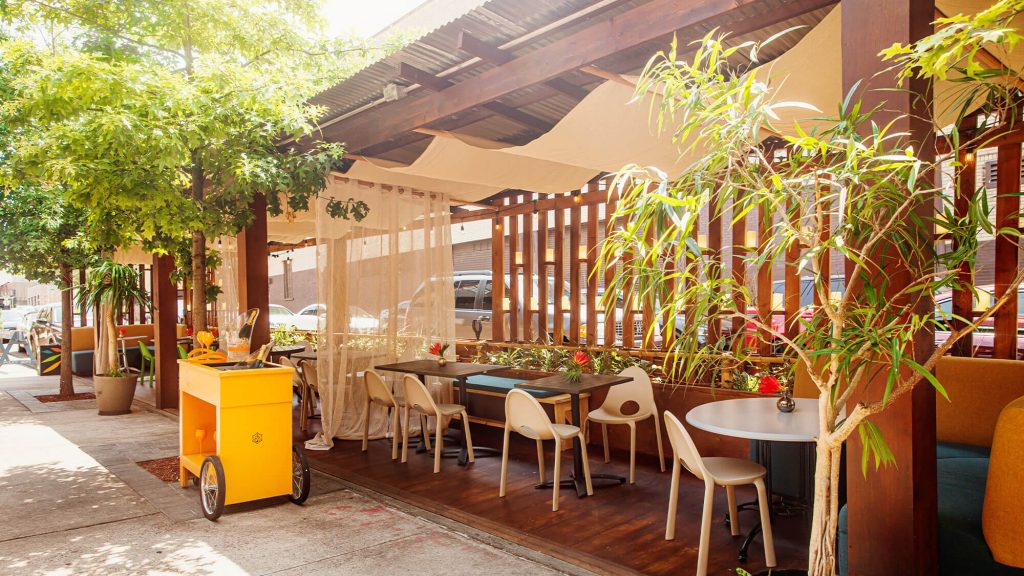 Although Kokomo is in Williamsburg Brooklyn, we couldn't make this list without including Williamsburg or Kokomo. The U.S. is quite lacking when it comes to Caribbean restaurants, and if you need proof of why that is, go no further.
Kokomo will have you thinking about plantain pancakes, chicken and waffles, and egg frittatas with Callaloo (sauteed Caribbean greens) for weeks. They run a bottomless brunch special from 11 AM – 4 PM every Friday where they have live music that perfects the experience.
The Malt House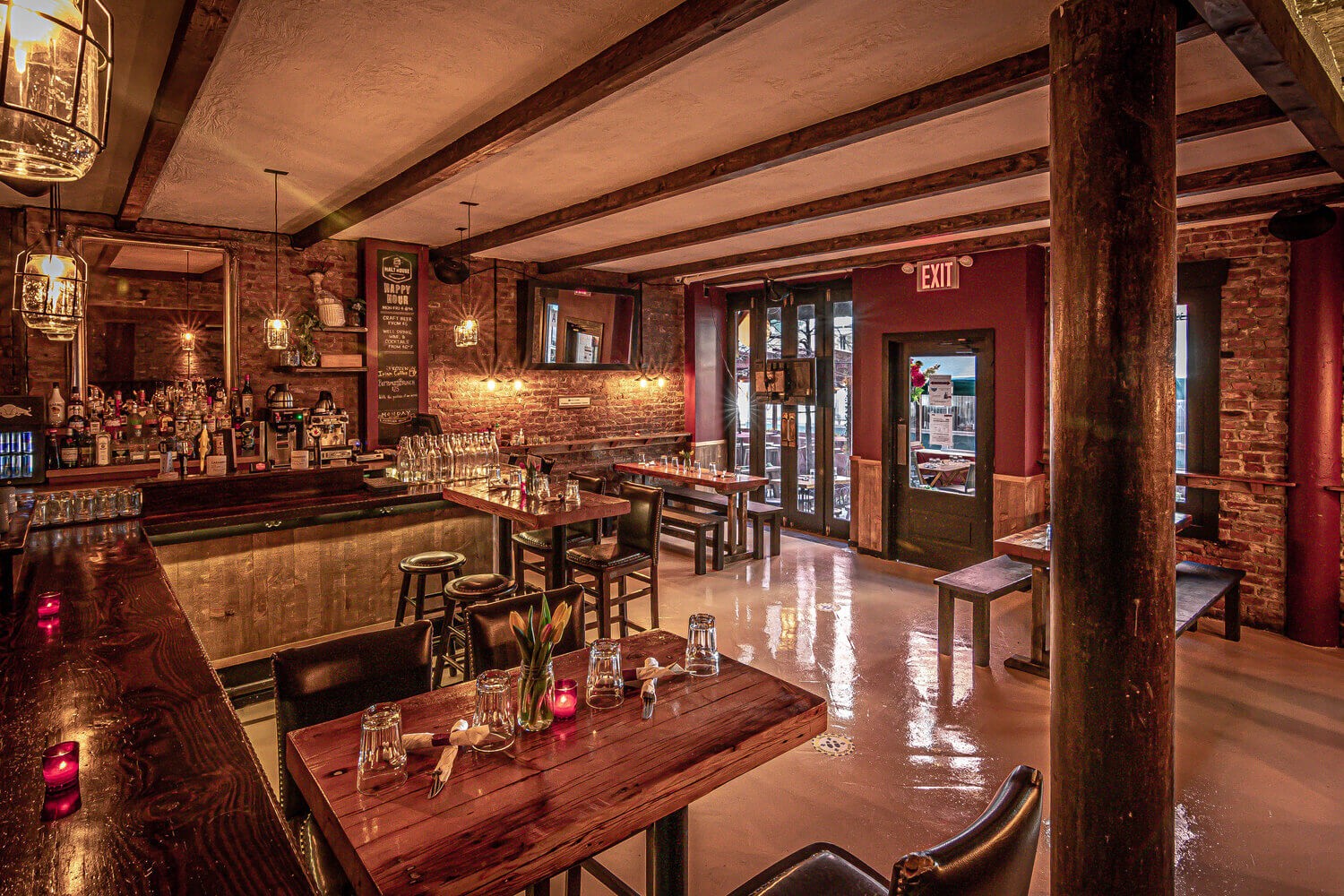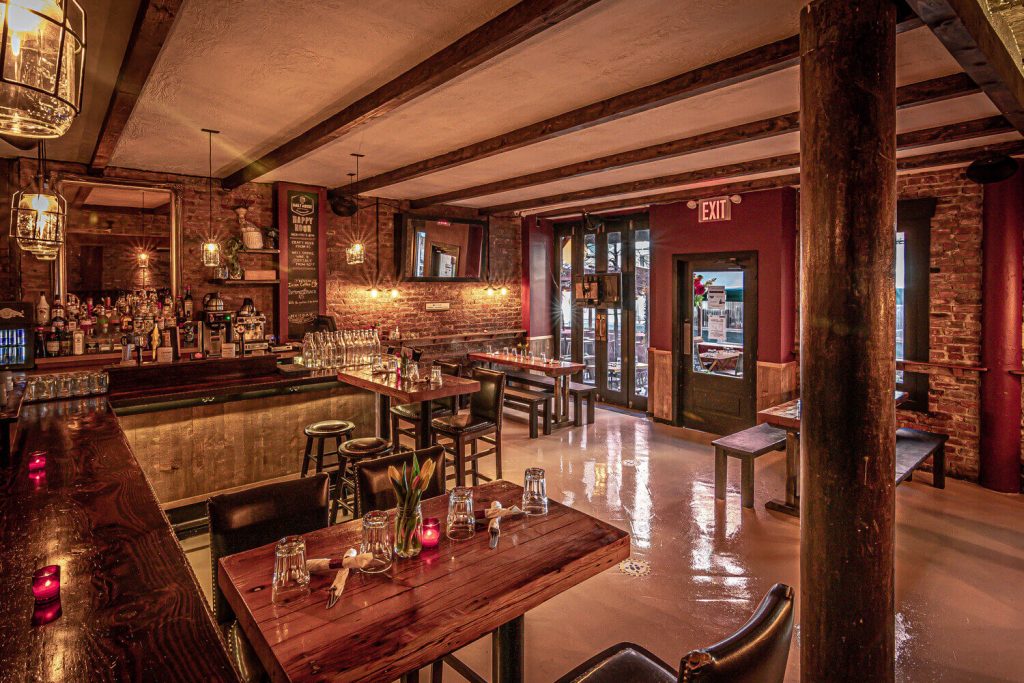 Ok, here's the deal; for only $27 a person, you and your table get 90 minutes of unlimited Bloody Marys, Bellinis, frozen drinks, and Mimosas. Are you intrigued?
The Malt House in Greenwich Village is a classic pub located near NYU. This is definitely the spot for your party friends, and not the country club crowd. There are a couple of TVs, so this is also a great place to watch the game (whatever game that is).
Miss Lily's 7A Café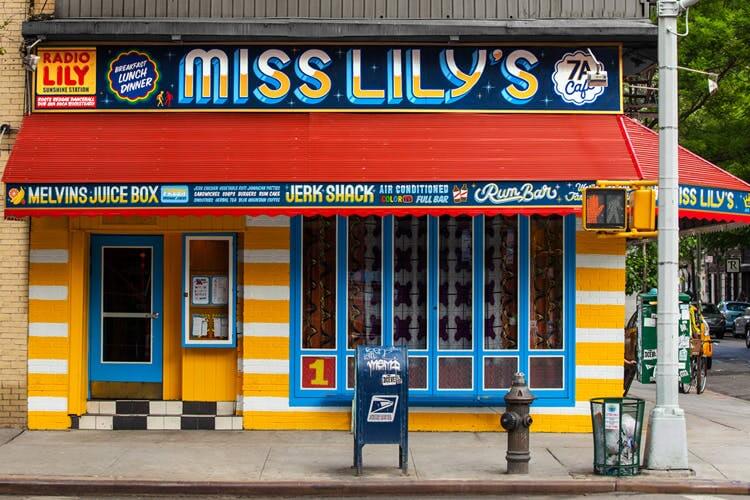 This trendy East Village spot will take you back to the 1960s, with psychedelic-inspired wallpaper and vintage band posters. If you're feeling nostalgic for Coachella or just want somewhere to rock those bell-bottom jeans, Miss Lily's 7A Café is perfect.
They offer a one-hour unlimited booze fest that includes Bellinis, rum punches, and dutty wine, but you have to buy an entrée to get the deal.
Barney Greengrass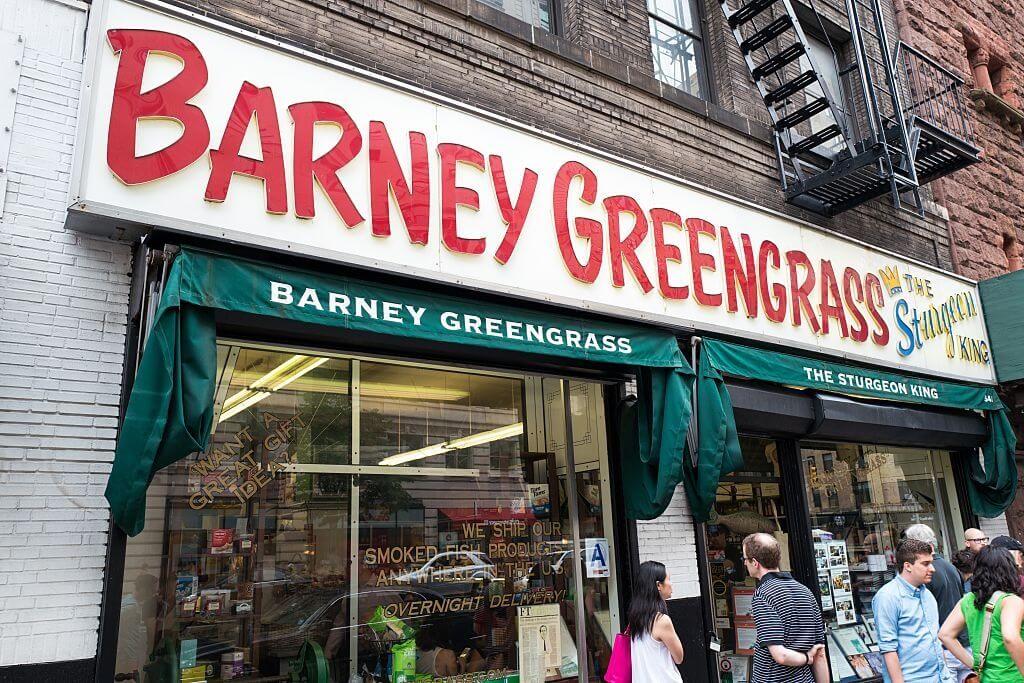 NYC is a place of history, so heading to a restaurant that has some history to share going to give you some authenticity and a story worth sharing. Barney Greengrass has been serving the best of NYC's Jewish food for over 100 years.
You've likely heard of cream cheese and lox on a bagel, but you haven't truly experienced it until you've gotten it from a Jewish Deli. If you're feeling adventurous, you have to try their whitefish salad. Whitefish is a delicacy that is twice as expensive as lox but so worth it.
Buvette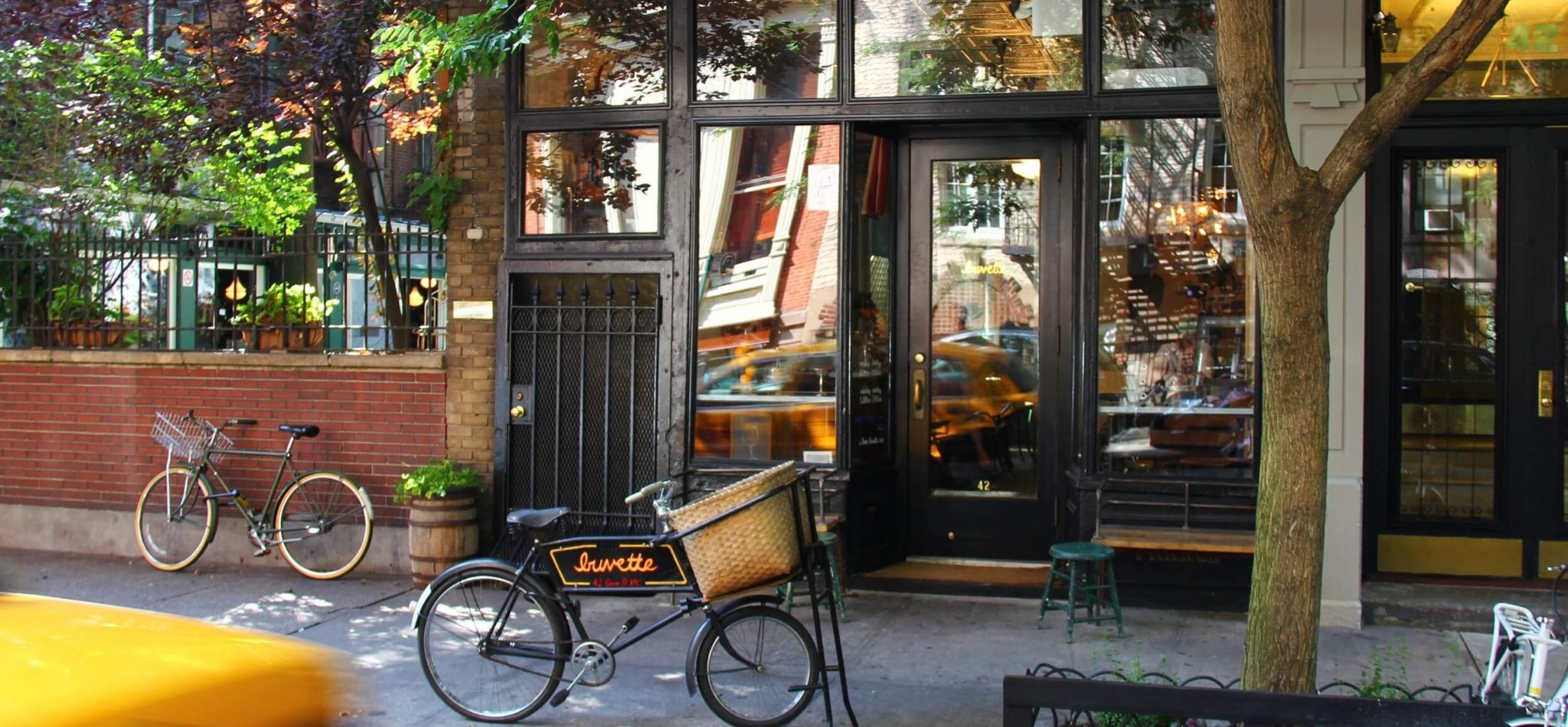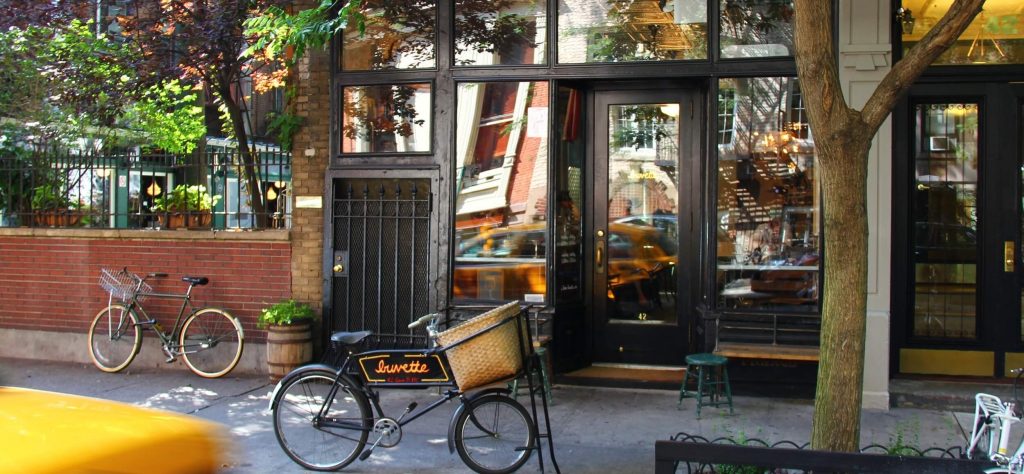 Buvette is a Parisian-style café and comes off as a hidden gem. Behind its narrow storefront, you will find French classics like Croque monsieurs and pain perdu with berries as well as some American staples like avocado toast. The restaurant is walk-ins only, but with an incredibly fresh menu, making the trip and waiting in line is well worth the hassle.
Ruta Oaxaca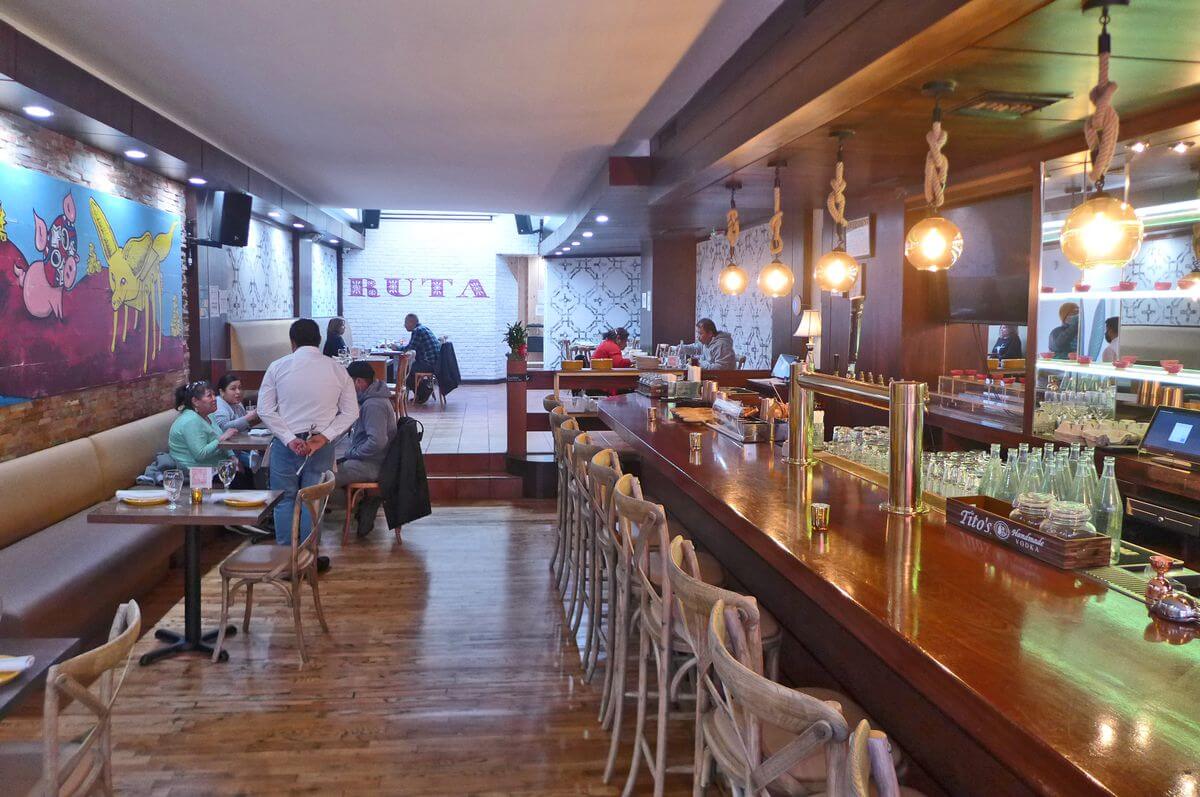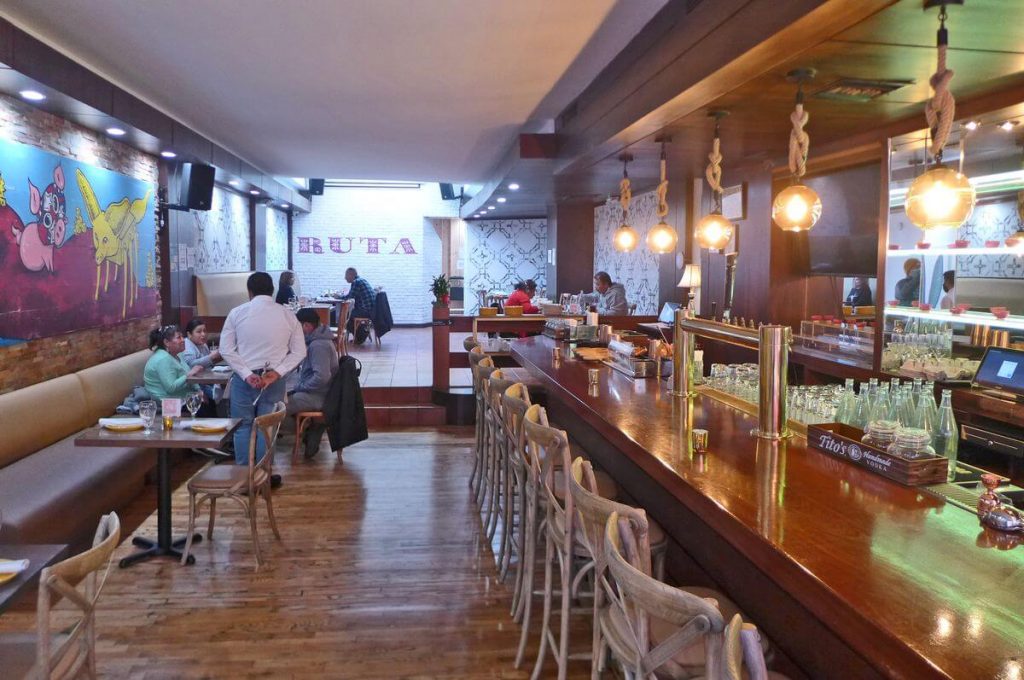 Mexican food is always going to be great after a night out at the bars. Ruta Oaxaca offers something substantially better than any Chipotle or local taco shop. This restaurant brings together everything you love about brunch with some Mexican classics. Enjoy a complex mole or enchiladas that make you feel warm inside. The best part is that from 12 PM – 4 PM they do 2-for-1 cocktails on the weekends.
CK14 – The Crooked Knife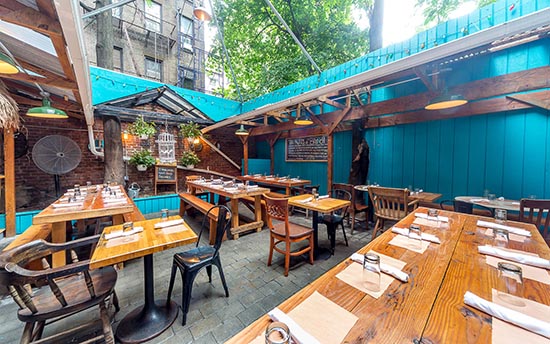 This restaurant is a classic brunch spot that is perfect for large groups and beautiful days. With a big dining room and an outdoor patio, this is the place to check out if you're getting a bunch of friends together.
And if that's the case, CK14 offers the ultimate people pleaser package with their deal where $42 gets you two hours of unlimited mimosas and Bloody Marys, with an entrée included. Need we say more?
Pil Pil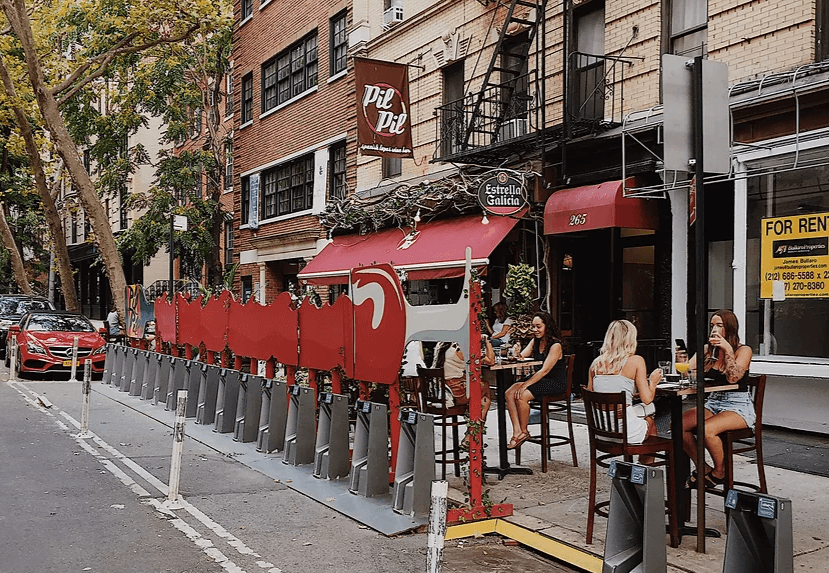 People like options, which is why people love tapas. Pil-Pil comes with four different options for brunch, based on the four different regions of Spain. Each brunch comes with three different tapas dishes accompanied by unlimited Sangria.
For just $18.95, this deal is hard to beat, especially when you're on the Upper East Side. This restaurant is a great place to try a ton of different dishes and do some day drinking with your friends.
Jacob's Pickles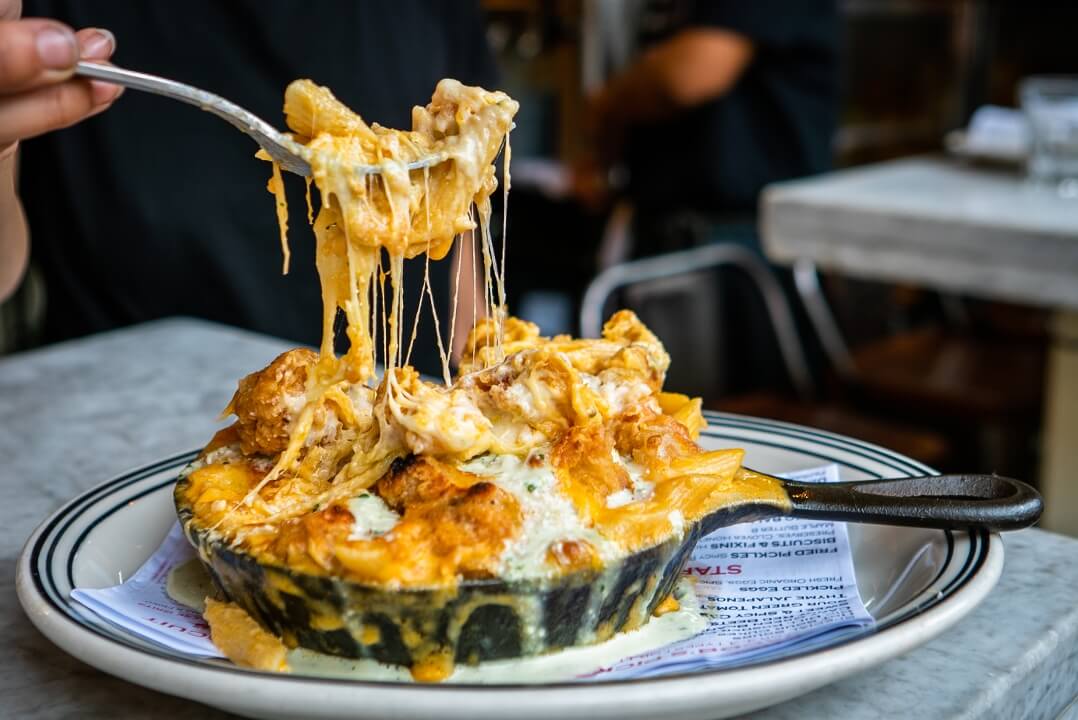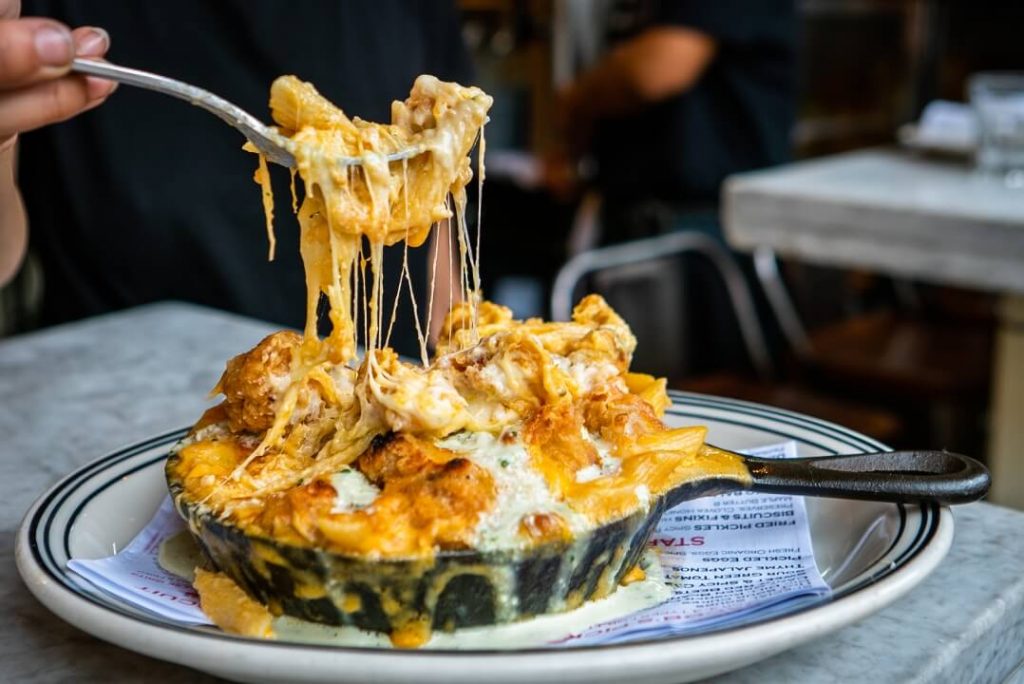 Every friend group has one pickle fanatic who just eats them straight out of the jar and chases them down with the juice, and it's time to bring them to the restaurant they deserve. People travel from all over the country to try Jacob's Pickles and they all agree it's worth it.
This restaurant has a great selection of biscuits and eggs, and every dish comes with a pickle. If you're feeling adventurous, you have to try their spicy pickle margarita, it is truly worth the visit.
Queens Comfort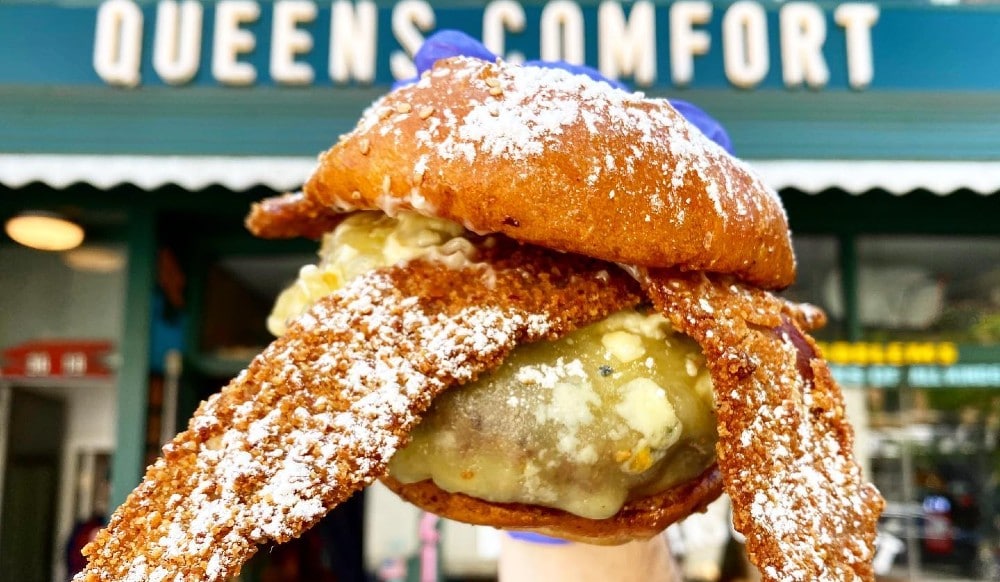 If you're craving Eggs Benedict, head to the Queens Comfort right away. This restaurant is a benedict powerhouse with over 11 types featured on their weekend menu. The plates are large and stacked with cheese and gravy, so best come here hungry.
If you're not an eggs person, don't worry, their menu features dishes like a spicy chicken breakfast enchilada, or our personal favorite, an Oreo brioche French toast.
C. Lo Café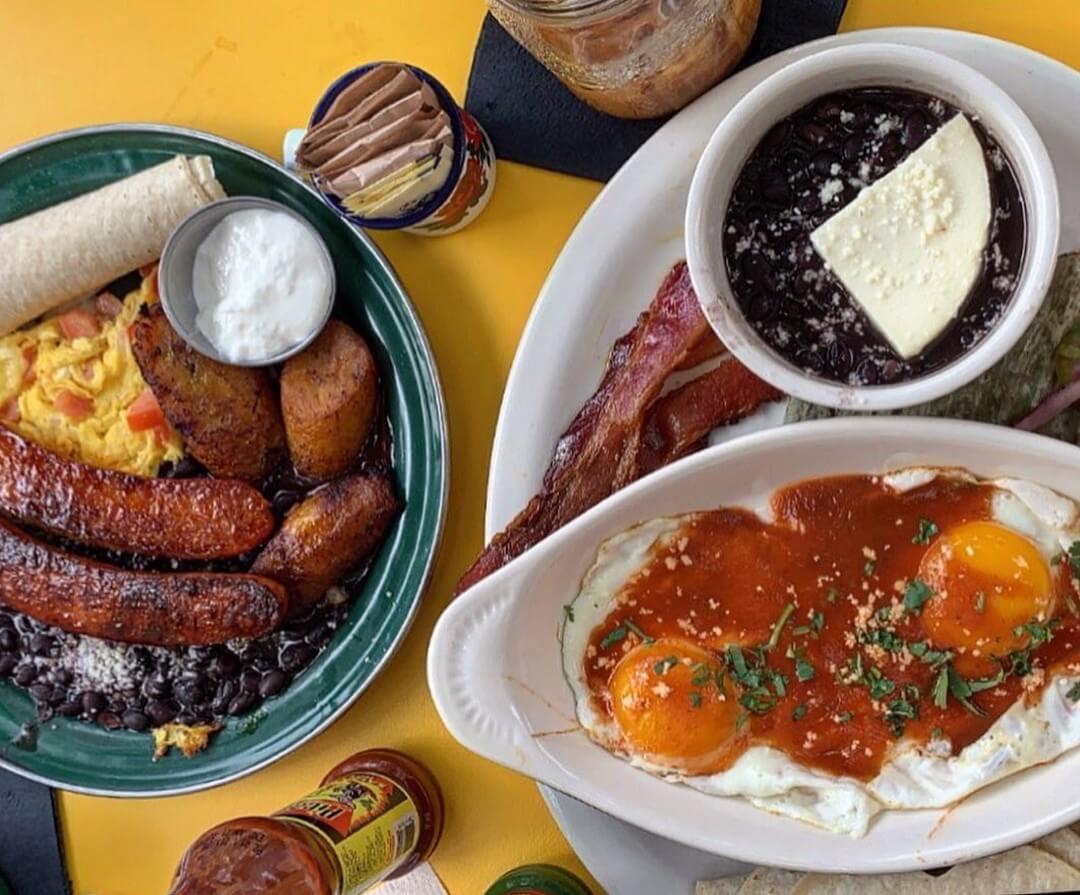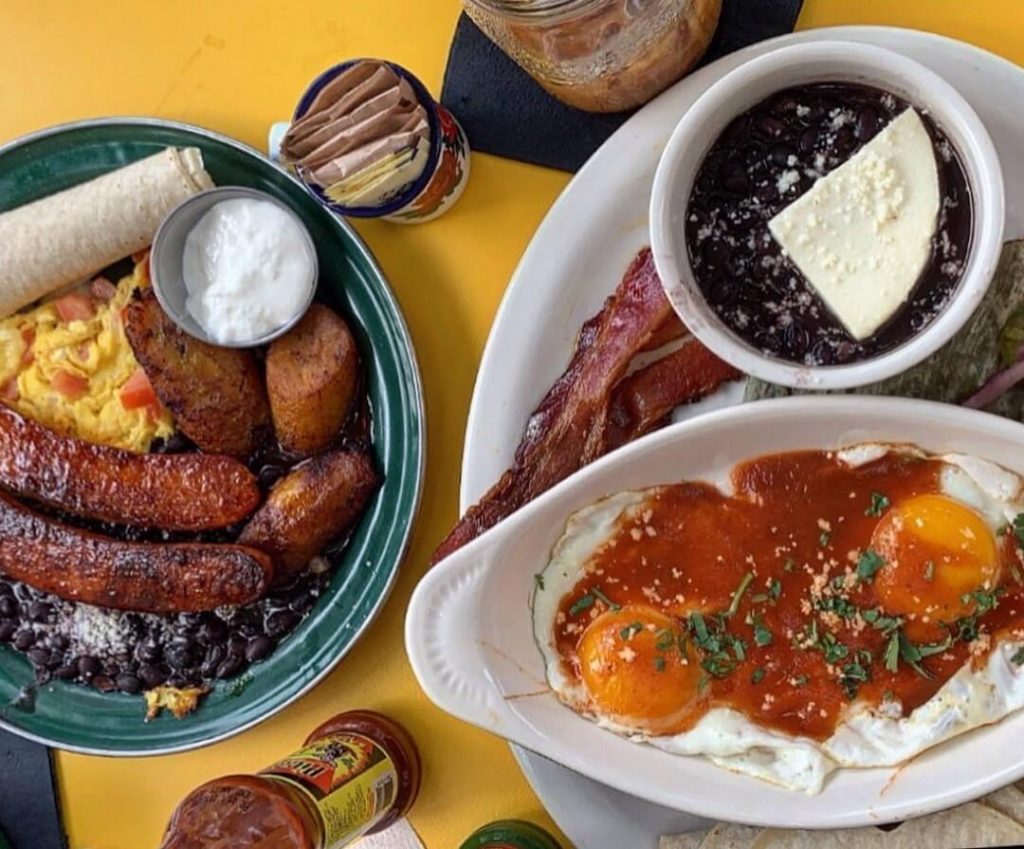 You probably don't remember the last time you had Guatemalan food, but C. Lo Café can fix that. This restaurant takes classic Guatemalan dishes and perfects them for their brunch menu.
They're famous for serving both creamy and crispy plantains, aguacate toast (avocado toast with a twist), and a BELT sandwich that reviewers just love. C. Lo Café brings you closer to Central America by serving up some incredible fresh juices and classic alcoholic drinks.
Milk & Roses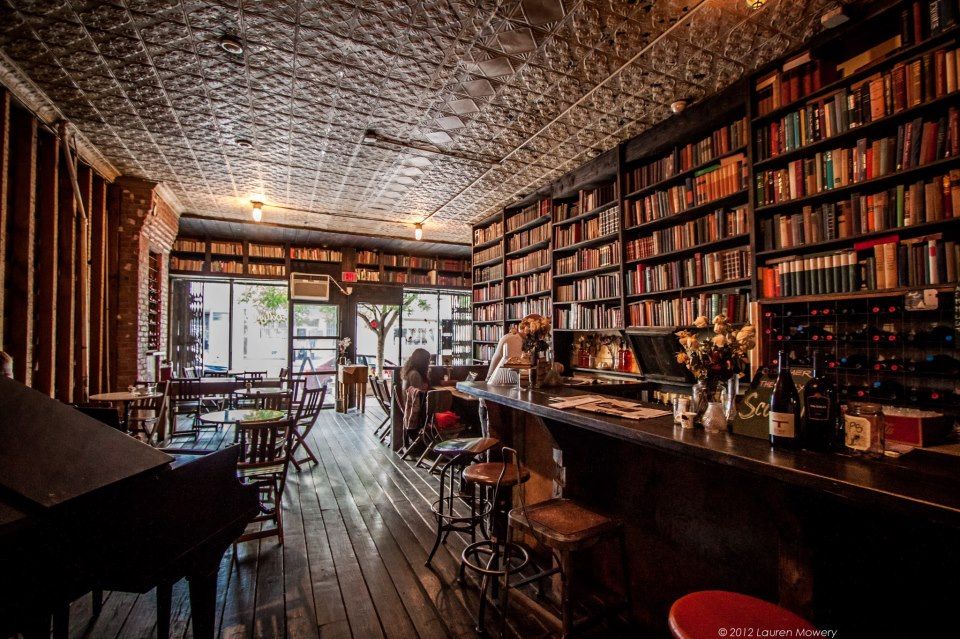 For those with a green thumb and desire to dine in NYC's most aesthetic restaurants, this Instagram-friendly café is calling your name. The restaurant is filled to the brim with flowers and succulents that leave customers with a more peaceful experience.
Their excellent food almost feels like an afterthought, but only because the décor is so beautiful. As you enjoy classics like banana bread pudding, don't forget to indulge yourself with their $17 deal for one hour of unlimited mimosas.
Haven at the Sanctuary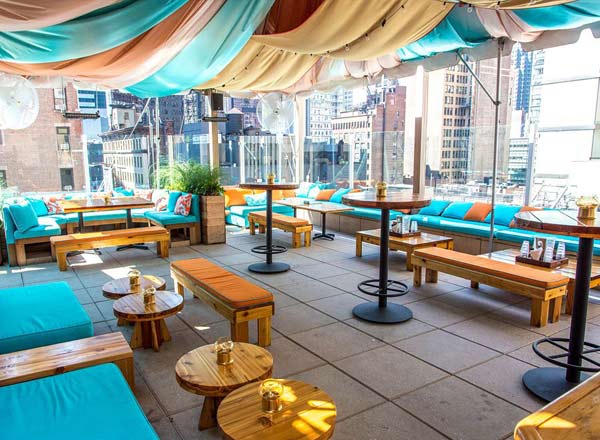 This list couldn't be complete without at least one rooftop spot to view the NYC skyline. If you've been scouring the internet for the best bottomless brunch spot, congratulations, you just found it. This restaurant features tables right up to the glass railings where you can get a birds-eye-view of Times Square. Is there an NYC experience more perfect? This is one spot where reservations are a must!
NYC is undoubtedly one of the best brunch cities in the world. With restaurants and food from all over the world, there is no shortage of restaurants that offer brunch menus with everything from tapas and dim sum to bottomless Bloody Marys and mimosas.
Whether you're hungover or going out for a nice weekend meal with the family, don't forget to make reservations, when possible, take lots of pictures, and try something new!