Spain is one of the two inhabitants, so to say, of the Iberian Peninsula, alongside Portugal. It is also the country that has the third-largest number of UNESCO World Heritage Sites.
This country comes, first of all, with friendly people and a relaxed lifestyle. Spain is seen as an exotic country, mainly due to its nightlife, cuisine, festivities, and folklore. Moreover, we don't even have to mention all of the cities that you can visit here – such as Madrid, Barcelona, Pamplona, and so on.
Spain is divided into nine regions: Northwestern Spain, Northern Spain, Northeastern Spain, Central Spain, Eastern Spain, Andalusia, Balearic Islands, Canary Islands, and the Autonomous Cities of Ceuta and Melilla.
No matter the kind of trip you want to have, Spain might be the perfect choice for you – you can enjoy the fun nightlife, walk on its beaches, and visit its historic cities and cultural regions. Naturally, the beaches are not everything this country has to offer in terms of terrain. Here, you can find snowy mountains, lush meadows, deserts, and even marshes.
During the summer, Spain is usually more crowded than usual – so, if you are not a fan of crowds, you might consider a Winter trip to Spain.
But, no matter a country's beauty, it is always recommended that you check how safe a specific country is before visiting it. For example, you might wonder how safe is Spain for tourists.
In this respect, today we've prepared for you this Spain safety guide, in which we'll be talking about all of the risks that you expose yourself to while visiting this country, as well as means to prevent and avoid anything bad happening to you!
So, let's begin – and see in Spain is safe to visit!
Highest Risks You Expose Yourself to When Visiting Spain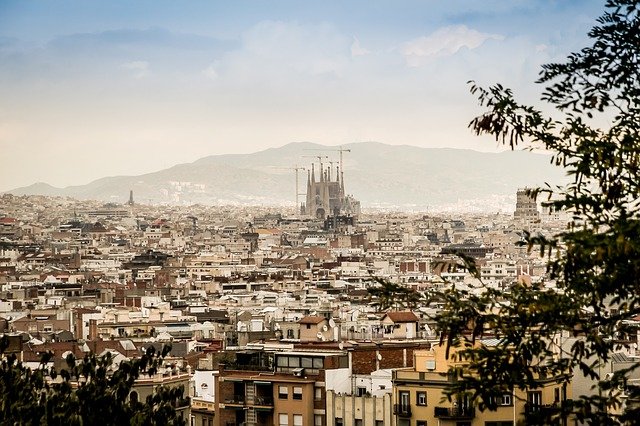 Overall Risks in Spain:

LOW

to

MEDIUM
In terms of safety, Spain is ranked 17th out of 162 countries on the ranking of the safest countries in the world. While you may not be exposed to any kind of serious threats or dangers, you still risk being pickpocketed or assaulted, so to say, by petty thieves, especially in urban areas.
Reportedly, there are also a number of scams being practiced in various regions of Spain, mainly targeting tourists and foreigners.
On the other hand, there are a couple of sources that advise you to be cautious while in Spain, mainly due to the ongoing terrorist threat this country is facing. There were two terrorist-related incidents back in 2017, on the 17th and 18th of August, which involved vehicles being driven directly towards pedestrians. These events have resulted in both deaths and injuries.
Moreover, the Spanish authorities have also disrupted several groups that were trying to recruit individuals to travel to Syria as well as to Iraq. Some of these groups intended to carry out terrorist attacks in Europe.
As you can see, the authorities do work at putting an end to the terrorist activities and groups that might try to target Spain or other European countries. In this respect, you should be more careful when it comes to petty theft and robberies rather than terrorism.
In terms of more serious attacks, such as personal or sexual assaults, these are reported as being carried out by other foreigners/ tourists, and rarely by Spanish locals. Therefore, you might want to have second thoughts before befriending a fellow tourist.
Pickpocketing and Theft Risks in Spain:

MEDIUM

to

HIGH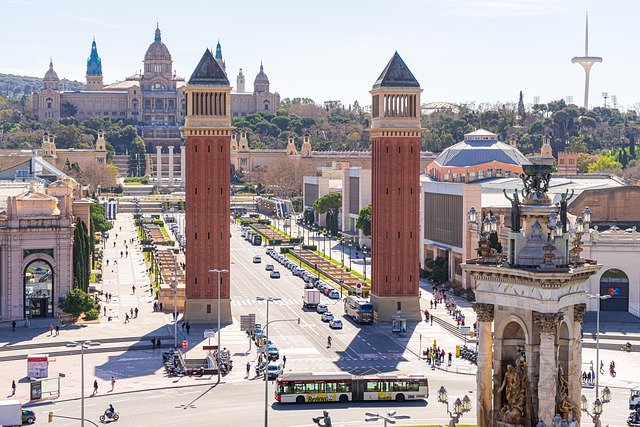 Keep in mind that Spain is a top tourist destination – for example, it is estimated that roughly 19 million British citizens visited Spain in 2018. Therefore, the presence of pickpockets, petty thieves, and scammers should not surprise you.
Reportedly, thieves in Spain mostly rely on distraction techniques in order to make it easier to rob you. One member of the group will approach you and draw your attention, while the other will pickpocket or rob you.
So, you do need to properly protect yourself against such incidents.
How to avoid pickpocketing and theft in Spain?
In order to avoid pickpocketing and theft, our Spain safety guide recommends you keep an eye out on your surroundings at all times. As soon as you land, you risk being targeted by pickpockets and thieves.
You should not leave any of your luggage unattended and avoid displaying any valuables or carrying large sums of money with you. Naturally, you should not keep your wallet in the pockets of your pants. It is recommended that you keep both your wallet and other important documents in your bag/ backpack.
When it comes to backpacks/ bags, they should not be kept on your back. Instead, place them in front or sideways of you so that you can keep an eye on them at all times.
If you are approached by any individuals/ locals, it is better to just ignore them and move on. Do not let them distract you or draw your attention for too long and always watch your back for potential pickpockets while talking with locals/ tourists/ guides.
Scam Risk in Spain:

MEDIUM

to

HIGH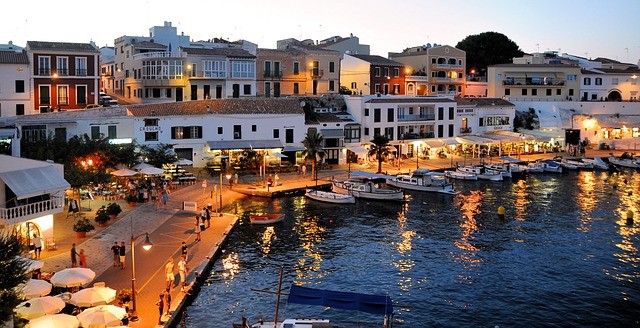 Just as with petty crime and pickpockets, scams and scammers are also common throughout Spain, and locals do not hold back in terms of ways to attempt to scam you.
First of all, you risk being approached by fake police officers that will ask you to see your wallet, for identification purposes. Obviously, as soon as you'll hand them your wallet, they'll either run away or give you reasons for them retaining it.
Other scammers will try to help you after, supposedly, a pigeon did a nasty thing or you. In fact, they were the ones that threw white liquid on you and, while pretending to clean you up, they'll empty your pockets.
Scams that involve pickpocketing can happen at every single step in Spain, especially in overcrowded markets. The merchant will try to sell you something while their accomplice will pickpocket you.
There have also been some reports of taxi scams, involving rigged meters or drivers that overcharge or don't turn on the taximeter at all.
How to avoid getting scammed in Spain?
Our Spain safety travel tips recommend you ignore anyone that tries to approach or distract you. If someone wants you to sign their petition, it is better to just walk away rather than ask for more information.
Also, if someone tries to offer you their help – to either clean or help you with your luggage -, simply refuse them and move on with your business.
When it comes to fake police officers, it is better if you do not handle any officer your wallet/ documents and such until they identify themselves. You could also ask them to take the matter to a police office or actually call the authorities and ask them to verify the identity of the officer/ officers standing in front of you.
We also recommend you rely only on licensed/ registered taxis when looking for means of transportation.
Kidnapping Risk in Spain:

LOW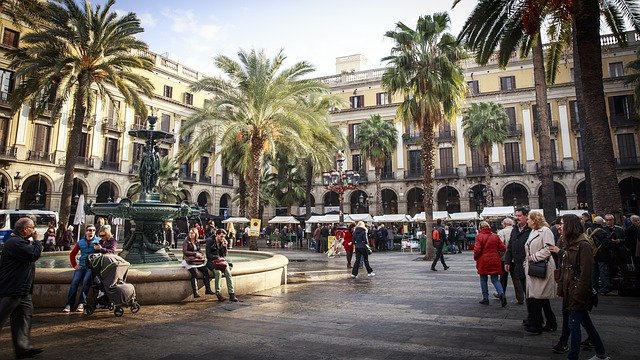 There have been no reports of kidnapping in Spain in recent years. Back in 2016, Spain's kidnapping rate was 0.2 cases per 100,000 population, with a total of 94 cases of kidnapping. These cases are not known to have targeted tourists or foreign nationals.
You shouldn't be too worried about this risk, but our Spain safety guide still recommends you take at least some basic safety measures in order to prevent/ avoid such scenarios from happening.
How to avoid getting kidnapped in Spain?
In order to avoid getting kidnapped while traveling through Spain, we recommend you stay away from remote areas, the city outskirts, as well as from bad-reputed or dangerous-looking neighborhoods.
You should stick to the main tourist areas and avoid exploring your surroundings on your own. Even though 68% out of 1175 contributors claimed that they feel safe walking alone during the night, you should not be doing this, especially if you are far away from your accommodation or in an unknown area of the city you are in.
Terrorism Risk in Spain:

LOW

to

MEDIUM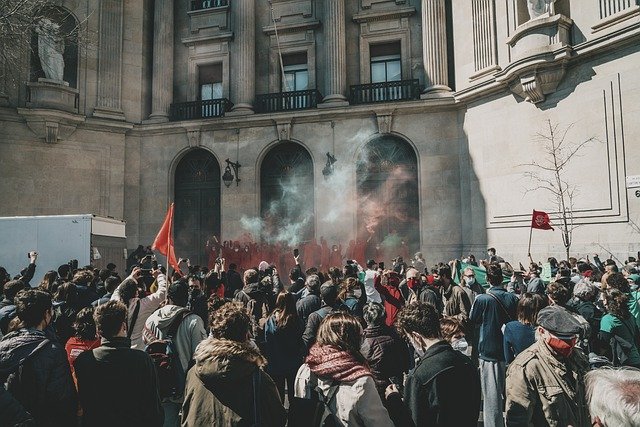 Even though there have been no recent terrorist attacks or attempts, the threat is still there. As we've mentioned before, there have been two attacks in 2017, as well as one in 2006. However, the latter is associated with a terrorist group that has disbanded in 2018.
Still, given the fact that the authorities are actively working on disrupting the activity or any groups or movements that may have terrorist intentions, you should not be too worried about this risk. Naturally, basic safety measures are required for you to apply.
How to avoid terrorism in Spain?
One of our Spain safety travel tips meant to help you avoid/ prevent terrorism is to always be aware of your surroundings. As we all know, terrorist groups usually target crowded places/ areas, such as shopping malls, shopping districts, city centers, markets, and such.
So, in areas like the mentioned ones, you should always keep an eye on what's happening around you. Moreover, you should be vigilant around and within places of prayer and official buildings as well.
If you notice anything suspicious, leave the area immediately and contact the authorities.
Risks for Women Traveling Alone in Spain:

LOW

to

MEDIUM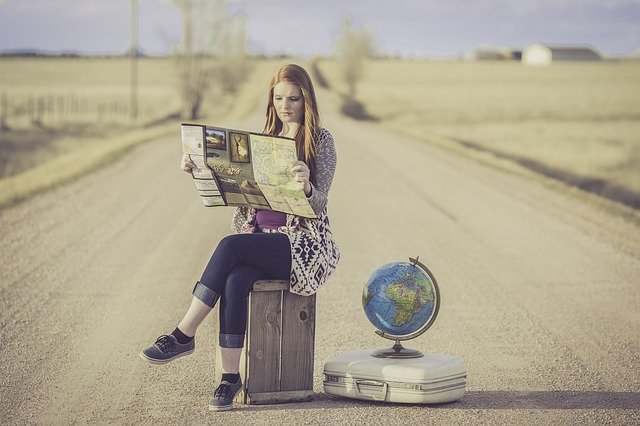 As mentioned at the beginning of this article, Spain is one of Europe's safest countries. But is Spain safe for solo women travelers? Well, if you plan only to visit the country and have a pleasant trip, then you shouldn't have to face any threats or dangers.
As the country is quite a large tourist hub, you don't risk being harassed or catcalled that much. However, sexual assaults and personal attacks do happen – but, as we mentioned before, they are usually conducted by other foreign nationals, and not by locals.
If you want to engage in more party-like, so to say, activities, we don't recommend you travel alone. If you plan on simply exploring the country or the city you are visiting, then you are safe enough.
How to avoid crime as a solo woman traveler in Spain?
If you are traveling solo, keep in mind that pickpockets and petty thieves – as well as scammers – will consider you a much easier target to rob. Therefore, before leaving your accommodation, you have to take the necessary safety measures.
Instead of keeping all of your valuables in one place – we refer to your wallet, documents you need while traveling, money, and such -, it is better if you find different safe spots for them. In short, make sure that, if a thief managed to steal your purse or backpack, the only things they get are your snacks for the day and perhaps your bottle of water.
If you plan on visiting bars or pubs, be aware of the fact that there have been some cases of drink spiking in Spain. You should order your own drinks and refuse any offered by strangers.
You should also avoid walking alone during the night, unless you are in highly populated urban areas, such as city centers or such. The more populated/ active an area, the safer it is.
Rape Risk in Spain:

LOW

to

MEDIUM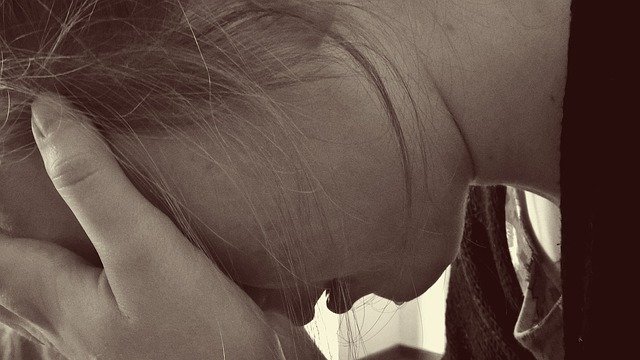 Back in 2015, Spain's rape rate was 2.7 cases per 100,000 population, with a total of 1229 cases. This also represented a 0.81% decrease from the previous year. In recent years, the rate seems to float around 2.7 and 2.8 cases – which is a good thing, given the fact that, in 2007, it was 5.6 cases per 100,000 population.
As mentioned before, you risk being assaulted by both locals and foreigners in Spain, especially while in nightclubs or bars, via the use of spiked drinks. However, there were no reports of serious incidents – involving tourists and foreign nationals - of rape in recent years.
How to avoid getting raped in Spain?
Depending on the type of activities you want to engage in while in Spain, you may or may not risk being raped. As mentioned before, if all you want is a pleasant, leisure trip in which you explore your surroundings and all of the things Spain has to offer, the only thing you should worry about is pickpocketing/ petty crime.
However, if you plan on going wild and visiting nightclubs and bars and going to parties, then you should take the necessary safety measures to protect yourself against spiked drinks and individuals with ill intentions.
First of all, you should not be traveling alone. Buy your own drinks, avoid remote areas, do not return to your accommodation on foot, and choose your company carefully. Also, before befriending someone, make sure that they are trustworthy.
Risks for People Traveling with Children in Spain: LOW
Traveling with children can be a nuisance at times. You'll have to always keep an eye on them and make sure that they don't get in any trouble. But this comes with a trip to any foreign country – so, how safe is Spain for tourists that travel with their children?
Well, Spain is quite – if not very – safe for children. After all, they don't risk being pickpocketed or such as they won't be carrying any valuables. Still, this doesn't mean that you don't have to care for and keep an eye on them.
How to avoid unwanted scenarios?
In order to avoid any unwanted scenarios, make sure to stick to the main tourist areas and avoid venturing with your children to remote or bad-reputed areas. Have someone look for them at all times so that they won't get lost in the crowds of tourists.
After all, the last thing you want is to look for them through Madrid's city center.
We also recommend you pack a first-aid kit with medicine that they may need during the trip, as well as with band-aids or other treatment for minor injuries. We all know that they can get into trouble even if we keep our eyes on them!
Natural Disaster Risks in Spain:

LOW

to

MEDIUM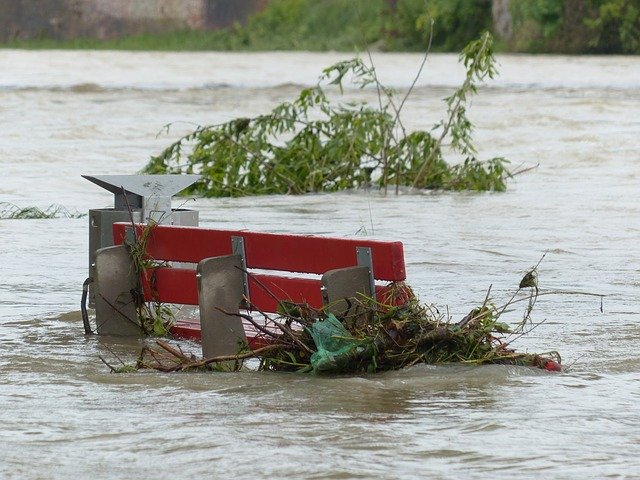 Spain is usually affected by floods, rains, storms, and forest fires. Floods come with the highest mortality rate, of 87.1%, then storms – 10.3%. Forest fires usually occur during Summer and mostly on islands. If you visit a forest – to plan a barbecue or to simply walk through it – make sure that you don't leave anything that can catch on fire behind.
Before leaving your accommodation for the day, our Spain safety travel tips recommend you check the local news and weather report so that you know exactly what to expect from the environment and properly prepare yourself for the specific natural hazard.
Transportation Risks in Spain:

MEDIUM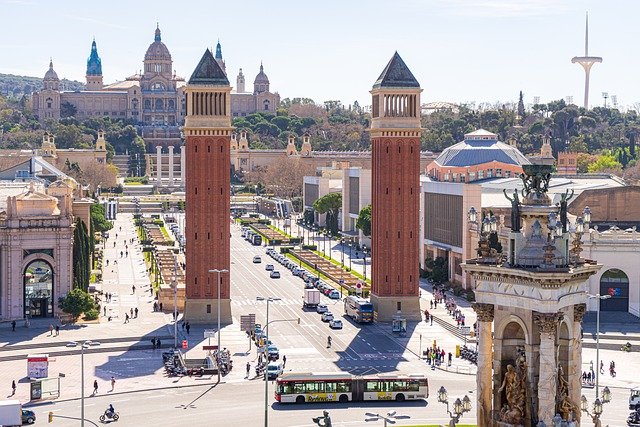 Back in 2017, there were around 1800 road deaths in Spain – specifically, the rate was 3.9 cases per 100,000 population. The accident rate is usually higher on motorways – mainly because the driving customs and rules are somewhat different from those in the US or the UK.
Drinking under the influence of alcohol can result in a heavy fine, loss of your driving license, or even imprisonment.
Make sure to check the local news report before leaving your accommodation if you plan on driving and you are in Madrid. In certain scenarios – namely, when the levels of air pollution are high -, temporary driving restrictions may apply. For example, vehicles with plates ending in an even number are allowed to be driven on even dates, and vice versa.
We mentioned that you have to make sure that the taxi you are using is licensed – well, it's not a have, it's quite a must in Spain, so to say. This is because passengers that use unlicensed taxi services can be fined up to 600 Euros. We recommend you ask your accommodation's management for the business card of a reputed/ trustworthy licensed taxi service/ company.
Night-Clubs, Pubs, and Bar Risks in Spain:

MEDIUM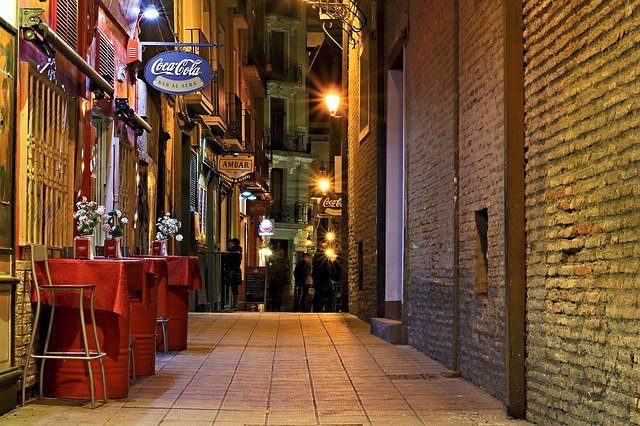 First of all, you must know that Spain comes with certain local customs that you must respect. For example, some of the country's local councils have banned the consumption of alcoholic drinks on the street and beaches. So, you can't take a party outside of a nightclub, pub, or bar.
Then, when it comes to being inside such locations, be wary of your surroundings. Order your own drinks, keep an eye on them, and refuse any offered by strangers – there are reports of people being drugged with spiked drinks, GHB, and liquid ecstasy, and then sexually assaulted or robbed.
Naturally, you should drink responsibly – the drinks served here may be stronger than the ones you are used to. When returning to your accommodation, you should rely on licensed taxi service and avoid walking alone, especially if it's late during the night.
Health Risks in Spain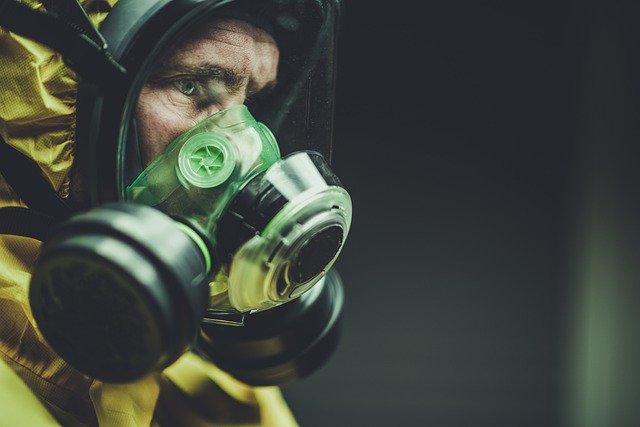 When it comes to health risks in Spain, there are no diseases, viruses, or outbreaks that should concern you. If you are in need of hospital treatment, you will instead be treated in a public healthcare facility – this is a general rule in Spain.
The medical facilities in Spain are in good standing, so to say, and the medical personnel is most professional and well-trained.
If you plan on bringing medicine with you, make sure that it can be brought into Spain before starting your trip.
As always, make sure that you are traveling with proper travel health insurance and with enough money to cover the costs of any treatment or medicine that you may have to take during your stay in Spain.
If you need medical treatment and are referred to a medical facility, it is recommended that you contact your medical insurance/ travel insurance provider as soon as possible.
List of Vaccines You Need in Spain
Here is a list of the vaccines that you need to take before traveling to Spain. However, we recommend you check the Spain-specific health advice at least eight weeks before your trip, in case there are any news – outbreaks, diseases, or advice – that you have to be aware of.
Routine Vaccines
Measles
Hepatitis A and B
Rabies
Most Dangerous Areas in Spain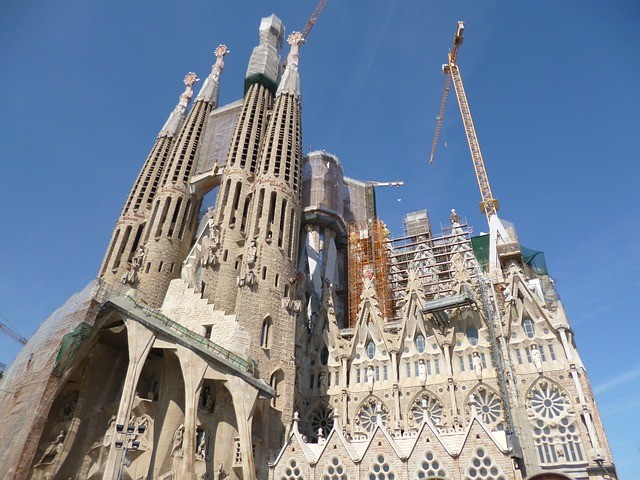 Balconies – no, this is not a joke; there have been more than just a few serious accidents involving people falling from balconies. If you plan to drink or not feeling good, stay away from balconies and avoid leaning in over them.
La Sagrada Fam'lia – reportedly, this is a haven for pickpockets and petty thieves.
Ciutat Vella – this area comes with increased levels of crime after dark; you risk being mugged, pickpocketed, or even assaulted.
Concluding Remarks: Is Spain Safe to Visit?
Now, it's time for the final question – is Spain safe to visit?
Overall, Spain is a safe country, as you are not exposed to serious risks and such. The only thing you should be worried about is petty crime and petty theft. It is a very popular country among tourists and pickpockets have a very easy time snatching bags and wallets from careless travelers.
However, if you apply all of the safety travel tips we have mentioned so far and keep an eye on your surroundings, you can have a relaxing day at the beach and a wild night in a nightclub without anything bad happening to you!