As a traveler, you might already know that carefully planning the details of your trip to any foreign country may not be enough for you to ensure your safety.
Given that a great number of countries throughout the world have a rather poor situation in terms of safety, violence, and unrest it's recommended that you take all of the precautions that are required for you to be as safe as possible.
That's why, in the following paragraphs, we'll present to you ten of the best travel apps out there that can help you have a delightful and safe trip. Therefore, let's jump right in!
SafeTrek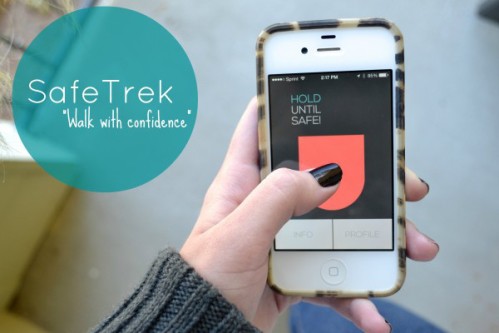 If you've wondered what travel apps can you use to feel and be safe in the United States, then this is the right call for you. This app works a lot like your basic "dial 911 and calls the police" scheme, only that it requires less interaction, and is much safer in case you can't risk being heard.
It works on a security code – once you launch the app, you can press the safe button for a certain period of time, and then release it. After releasing it, you can type your security code if you are safe or not. Doing the latter will alert the authorities, send them your location so that they can be on their way to rescue you.
Tornado by American Red Cross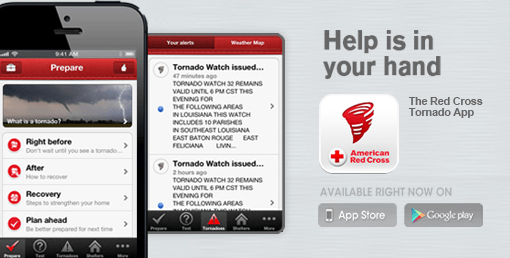 This one could easily get on the list of your top travel apps, especially if you plan to visit countries that are likely to be struck by a tornado. The app basically informs you of everything you'd want to know about a tornado, the countries with the highest risk of such natural disasters,s and the condition of the areas you chose to monitor.
In case of a tornado, the app will turn on the siren – thus letting you know that the NOAA has issued a tornado warning for your monitored areas, as well as for the area you are in right now, and it's time for you to get to a safe place.
StaySafe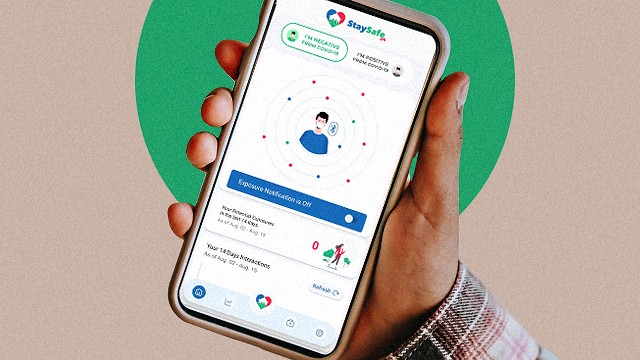 One of the best travel apps out there is StaySafe – and it's also one that makes you feel as safe as possible when traveling away from your family. The app is basically a GPS tracker app, but with a twist.
After doing your fair share of sightseeing and roaming around the city, you go to your hotel and inform your relatives of your safe arrival – there's no need for that anymore. StaySafe will inform your selected emergency contacts with a text or an e-mail of your current exact location if you fail to check-in within the app at the set hour, after work, or such.
Official State Department App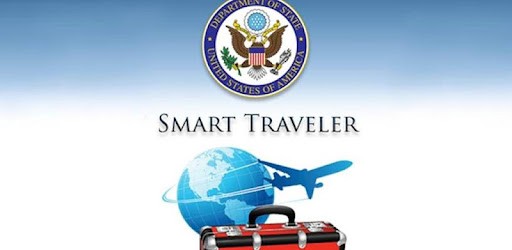 Of course, we must have some of the best free travel apps on our list as well – and the Official State Department app is one of them.
Within the app, you can check out and be up to date with any type of information you'd want to know about the country you are visiting. The app is frequently updated and can show you the locations of the U.S. embassies, maps, official country information, travel warnings and alerts, and much more.
TripLingo
This is one of those apps that can really make a difference when you are abroad. As you might end up in countries that have a language you don't speak, and maybe don't have time to learn some basic phrases, this app does that for you.
It provides you with a list of emergency phrases in any of the Earth's languages, ready to use and which can also be rehearsed via quizzes and games. Also, in case you require more assistance, you could easily connect to a voice translator, or even to a real-life translator, so that you would get out of any unsafe situation as soon as possible.
CDC's TravWell App
Well, it helps you travel well. The Center for Disease Control and Prevention is in charge of this app – it contains lists of preparations you have to do for your travels and of recommended vaccines, and these are destination-specific too.
You can also set up some reminders so that you won't forget to take your vitamins or immunizations while you are traveling. What makes this one of the top travel apps is that most of the features that you will require during travel are available offline too.
!Emergency!
This nifty little app could turn out to be a lifesaver in case you are confronted with any unpleasant situations. While you might be compelled to dial 911 if something happens, you won't get an answer if you are abroad.
This app will help you with this and offer you a list of all the important and emergency numbers of the country you are currently in. Furthermore, if you are panicked and dial the wrong emergency number, the app will auto-correct it to the country's specific number.
ICE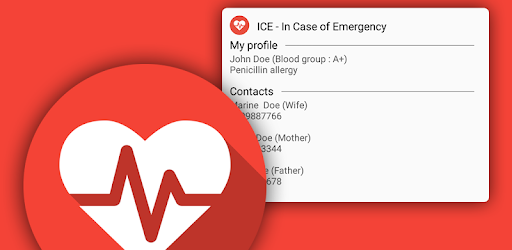 The ICE app is your best companion when it comes to handling medical conditions and data related to them. The app keeps your information about your doctor's contact details, any medical conditions you might have, and insurance information.
In case something happens, one could access this information without having to unlock the screen, making any intervention as fast as possible – and, therefore, ensuring your safety.
Safety Map Worldwide
When you don't know if you are in a bad neighborhood or a town, just open this app and you will find out. It keeps the status of the public safety of any place you might find yourself in.
The places are rated by users who also leave comments – before heading into an unknown area you can check what other people said about it and what is its safety level. Moreover, even if you don't read any details, the app will notify you if you are about to enter a zone labeled as dangerous.
TravelSmart
This app is especially helpful if you are an insurance policyholder, as it provides you with all the information related to it. This way, you will be able to see exactly what does your policy cover and what it does not. However, it's not everything this app has to offer.
Within the app, you also have access to all of the international emergency numbers, as well as a medical and medication dictionary that can translate the names of different medicine and first aid terms into multiple languages.
This was a list of our top travel apps out there – so that you can have a nice holiday and be safe as well during your time away from home.