And thus quoth, the celebrated poet:
'Beauty lies in the eyes of the beholder' John Keats
We have all had this experience, and more than once, where we have been dumbfounded by the beauty of our fellow human beings. At moments as these, one is left pondering, how on Earth can someone be this beautiful?
Women across the globe are beautiful and amazing. They just know how to wing that eyeliner, rock that outfit, complement that purse with those shoes and the list is far from over.
Of course, beauty knows no limits nor does it follow a set standard. You cannot just answer a question such as "where are the most beautiful women?" Facts and figures fall short on these. These are the matters of heart and can only be stated quite subjectively. And everyone is entitled to their own opinion.
Nevertheless, if you wish to learn where the most gorgeous women in US live, here is a ranking of the cities with the most beautiful women based on the rating by the respondents of Travel and Leisure groups. And so it covers the most fun places where you can make some friends including the ladies.
This article is solely based for the appreciation of beauty. We hope you enjoy this list of cities having the best-looking locals.
10. Tampa, Florida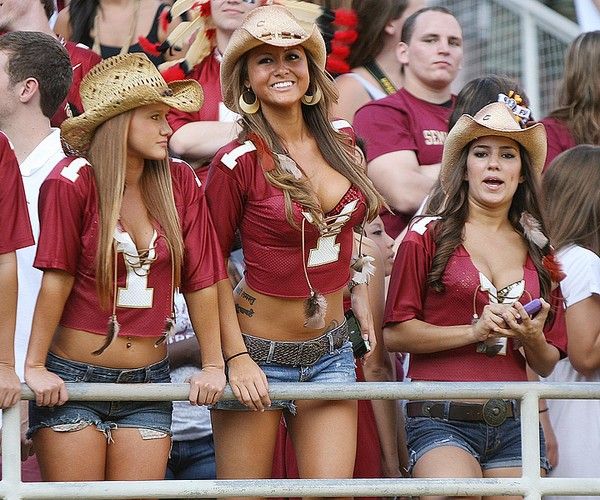 Tampa and beauty seem to have struck some deal behind the closed doors. Talk about the Florida gulf, the cultural variety and the fancy nightlife. You might have seen a Florida State game on TV and found the women to be highly attractive.
Tampa, as it turns out, is fairly popular destination for the post-graduates coming from the big schools in Florida State. It is expanding rapidly offering a rich environment full of great restaurants, a fun nightlife and some really nice bars. That's a place to pay a visit, don't you think?
Here's a list of places where you could meet attractive girls:
Amphitheatre at 1609 E 7th Ave
Crowbar at 1812 N 17th St
Club Prana at 1619 E 7th Ave
The Castle at 2004 N 16th St
MacDinton's at 405 S Howard Ave
Hyde Park Cafe at 1806 W Platt St
The Ritz Ybor at 1503 E 7th Ave
The Kennedy at 2408 W Kennedy Blvd
9. Honolulu Hawaii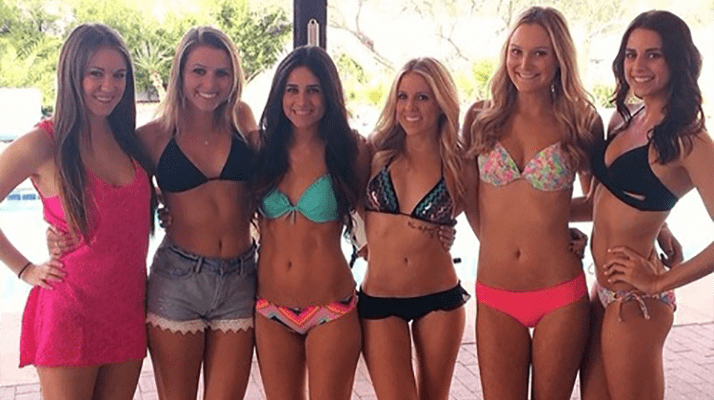 I remember watching Hawaii five-O and being absolutely awestruck by Kono's, amazing surfing skills, she's pretty badass. What is more beautiful than a woman living freely, and quite literally surfing with the waves? That's what it's like in Honolulu.
If you like the sun, the beach, the palm trees, and refreshing cocktails, and of course, beautiful women, you might wanna pay Honolulu a visit. And for surfers, that's a really attractive spot.
Travelling to Honolulu and wondering where to hang out? Don't worry; this article has got you covered.
Here are the places you may wanna visit during day time and mingle with the locals:
Kahala Mall
International Market Place
Ala Moana Center
But for the night owls, Waikiki beach is a major attraction. There is a buzz of life around and the women are strikingly beautiful. Here are some bars which offer a view as well as drinks to fit the mood:
Hale Koa Barefoot Beach Bar
Arnorld's beach bar
Hula's Bar and Lei Stand
8. Atlanta, Georgia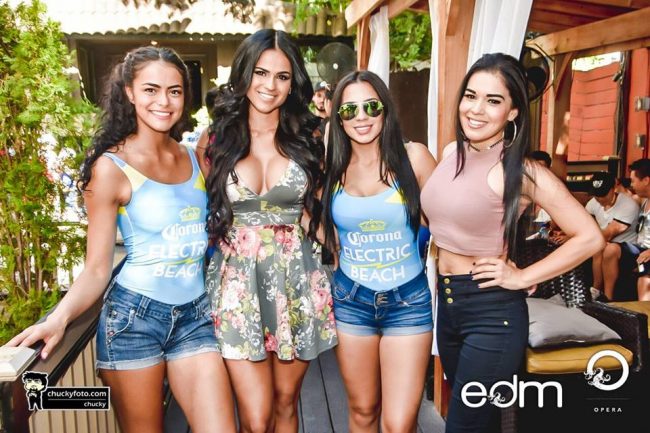 Of course, Atlanta is one of the major attractions. Being an entertainment hub and booming with new bars and clubs and a vibrant night life, Atlanta attracts a diverse crowd including beautiful women. Atlanta, with its buzz of life, can be your get-away weekend.
7. Nashville, Tennessee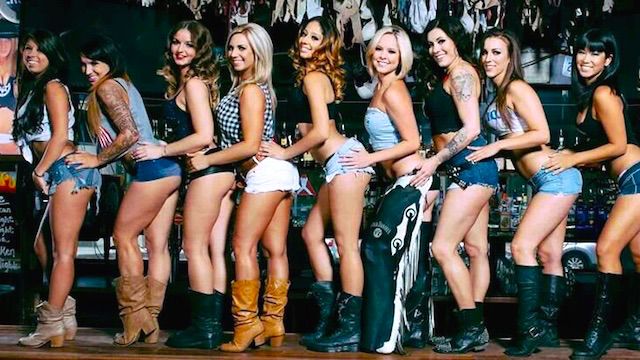 There are many reasons to love Nashville. The bars, for instance, offer crafty cocktails, the folks of Nashville love themselves a little alcohol and that means you can enjoy a nice beer or a cocktail with a local lady. And if you are a huge fan of sports, this just gets better. Because people of Nashville are way too into sports and yes, breaking the stereotypes, so are the girls.
And the fun is far from over here. People of Nashville are culturally sophisticated. And cooking for Tennesseans ranks far up high on the ladder of cultural importance. So the ladies can cook! You can enjoy a decent and delicious home-cooked meal. And last but not the least; the locals are very well behaved. So you can easily befriend women without fearing a rude rejection.
Nashville offers great condos for rent and is particular inviting for young professionals who like to blend in with a heterogeneous crowd.
6. Minneapolis/St.Pauls, Wisconsin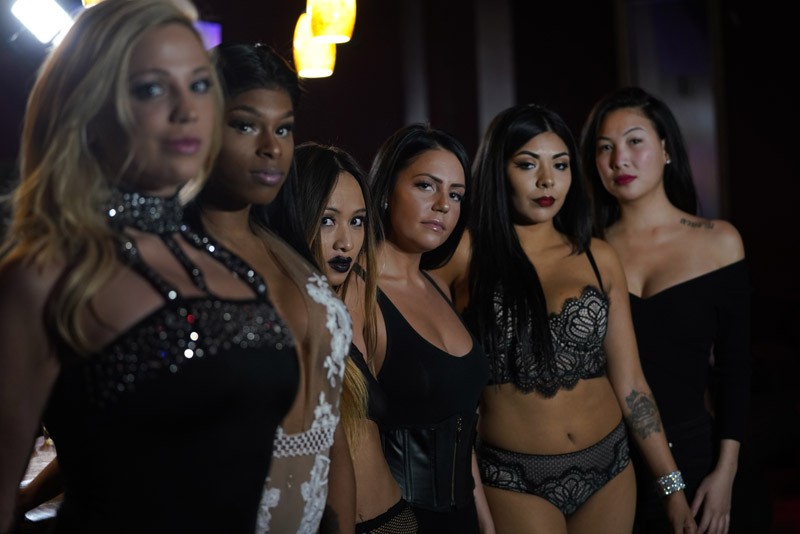 As far as the travel and leisure reports go, Minneapolis is one of the top attractions for the party lovers. The city offers a buoyant lifestyle, legendary parties and energetic clubs and bars, and the beautiful women like to have fun and can be found as a major part of the crowd.
5. New York City, New York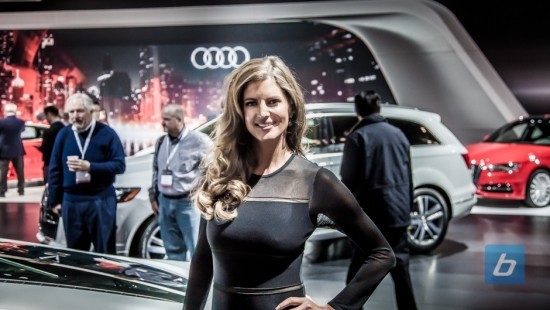 The City that Never Sleeps buzzes all day long with the energy of life. New Yorkers take life as a challenge and aim to deliver. Ladies in this aspect strive to deliver be it professional life or personal care.
Women of New York are highly conscious of their beauty. The city has a high proportion of beauty professionals and boutiques. Plenty of modeling shows are hosted in the city and it doesn't stop there. Generally, you'd find women with their baffling beauty because:
"New Yorkers want to stand out. They're constantly reinventing their appearance. They know you're looking, and they're looking right back."
(Quote source: NY magazine)
New York is a dream destination for most of the travellers from around the world.
4. Los Angeles, South California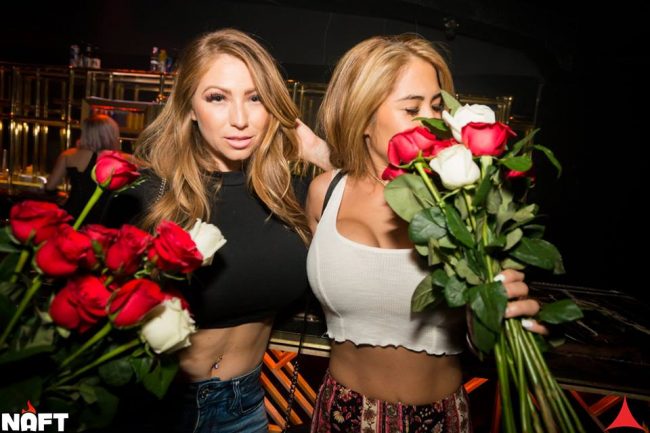 Next comes the City of Angels, the culturally diverse and energetic Los Angeles. The cultural diversity offers a range of beauty across the city, the largest ethnic group being Hispanic.
With its famous landmarks that you are bound to have seen on TV, such as the HOLLYWOOD sign, the city attracts a greater crowd over the weekends. A lot of people apparently come from NYC to party and blend in with the crowd. However, if you are looking to make some friends in LA, and especially the ladies, bear this warning in mind: while the women are pretty and attractive, they are not the friendliest of the crowd. In other words, they might not be the most approachable women, so be subtle.
3. Charleston, South Carolina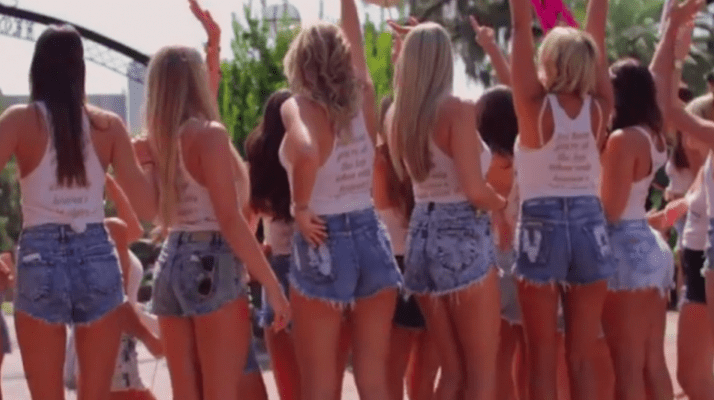 Charleston's aesthetic is something beyond this world. Talk about the horse-driven carriages, its cobblestone streets, and the pastel antebellum houses. Besides the scenic beauty, the locals are fun. Everybody knows everybody. It is easier to blend with; owning a boat makes it even easier. Women are not only beautiful but also have a southern accent that is reminiscent of summer and sunshine. According to Towncharts, there are more women as compared to the men in the area.
2. San Diego, California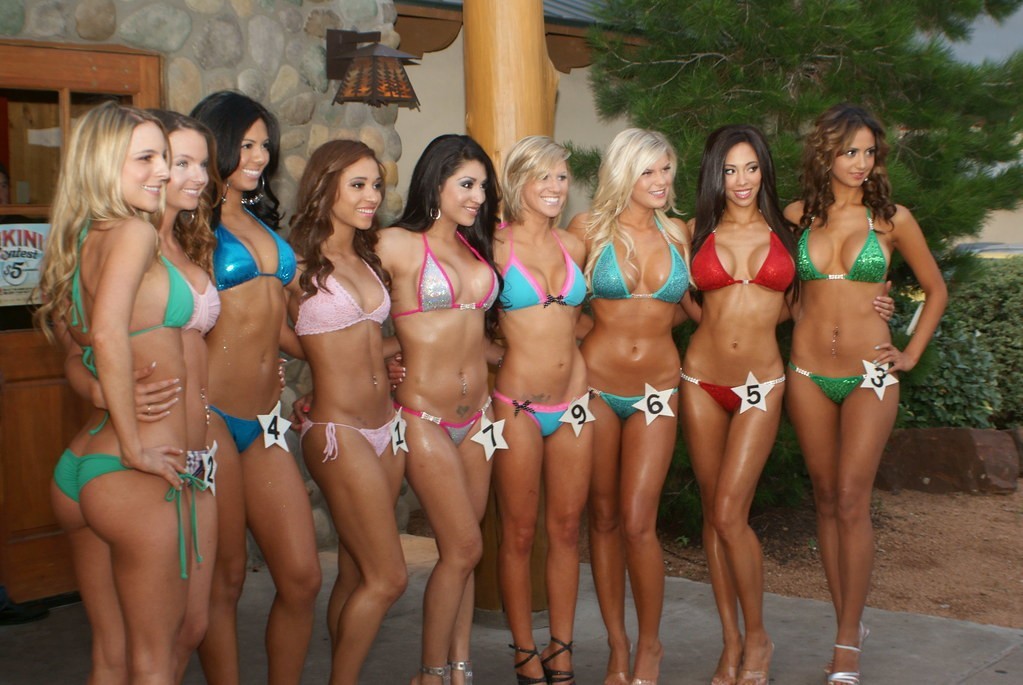 Women in San Diego are fond of surfing and yoga. If you wish to get a nice bronze tan for yourself and have some fun in San Diego, you might just find the right partner for your exciting adventures. But be wary of the laid back attitude of the locals. They are not as easy to blend in with as you might think. 
1. Miami, Florida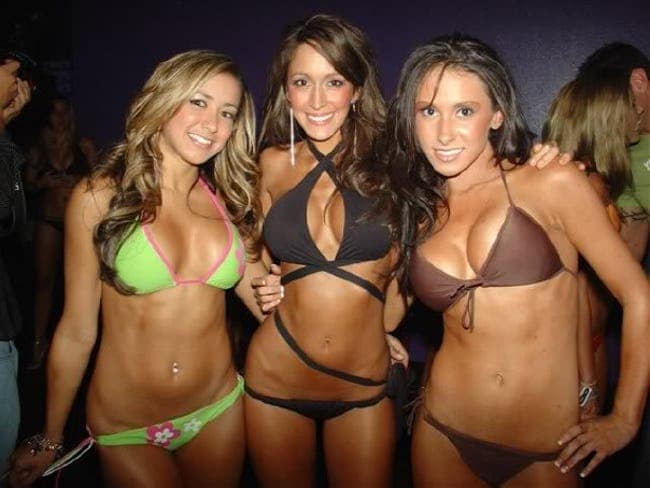 When it comes to fun, Miami takes it a little too far. Big boats, parties, sunshine, alcohol, money, all with the vibes of the roaring twenties. That's a typical place to go when the plan is to get 'loose'. Put in simple terms, Miami is just wild. Women in Miami are as versatile as the adventurous activities of the city.
Anyway, here was the list of women we found to be beautiful, adventurous and attractive. Don't agree with the list? Share your views.