That feeling when you walk into a rooftop bar, find yourself at a beach party, or in an immersive twilight club full of people you won't meet anywhere else in the world.
Or just those nights when you party until 7:00 in the morning and come back barefoot with the thought that you've just been to the ABSOLUTELY MOST IMPRESSIVE CITY IN THE WORLD.
Cancún, Mexico
Cancún is a slice of paradise at the tip of Yucatán. On the western edge of the city is the "Zona Hotelera," known by locals as the "tourist zone" and by tourists as the "party zone."
Amsterdam, Netherlands
Amsterdam is known for several things: canals, the red-light district, bicycles, and herbs. Amsterdam is a city that never sleeps, and its nightlife is an eclectic mix of clubs where you can listen to some of the best DJs in the world.
New York, United States
You can be there in just nine hours. And it is the clubs of New York that have set the clubbing bar high for their counterparts worldwide. As far back as the 1970s, 1980s, and 1990s.
New Orleans, United States
Mainly because here Mardi Gras is actually every day. Just walk down notorious Bourbon Street with beads around your neck and a dollar beer in your hand.
Rio de Janeiro, Brazil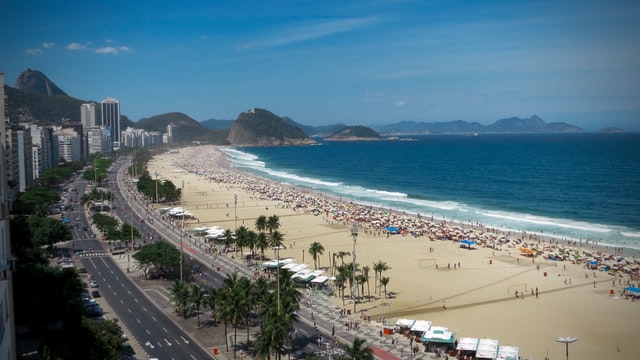 Rio is Brazil's most party city, evidenced by the more than one million people who attend the legendary Carnival every year, lavishly celebrated since 1723.
Ibiza, Spain
If you're no stranger to the pop culture of the mid-90s, you'll know that Ibiza was the number one party destination back then. The island appeared in many movies, TV shows, and compilations of dance hits.
Berlin, Germany
There are probably more clubs here than residents. It's no secret that the best clubs are hidden and hard to get into, but if you follow a few simple rules, you should succeed.
Tel Aviv
There is no such thing as bad weather in Tel Aviv. Summer is warm, lasting from April to November, and the thermometer indicates 20 to 28 degrees. The coldest months are December and January when the average temperature averages 14°C.
Bangkok, Thailand
A bustling city where business blends seamlessly with shopping frenzy, street food, alcoholic libations, noisy tourists, and beautiful nooks and crannies. Poetically chaotic, Thailand's capital is a sure bet on the list of places to visit for most intrepid travellers.
Belgrade, Serbia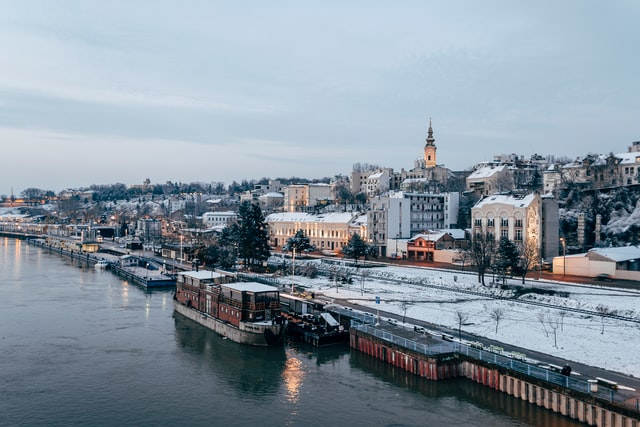 Belgrade has been one of the most party-oriented cities in the Balkans for some time now, so make sure to catch up on your visit here soon! The city is famous for its 24-hour parties in non-standard locations.
Las Vegas, USA
Las Vegas, the most dynamic and unique city in the world, is undisputed on this list. To play blackjack in Las Vegas - is a dream come true for many gaming enthusiasts.
Cabo San Lucas, Mexico
Yes, yes, we know. We promised you a trip to the top ten most fantastic party cities, but we never said they would be from the so-called genre classics. Place 10 goes to Cabo, Mexico R11, the city that is the mecca for all young party people.
Moscow, Russia
Moscow is one of the most exciting tourist destinations in the world. The most famous attractions are the Kremlin, Red Square, and the Tretyakov Gallery. However, many say that the beauty of Moscow lies in women.
Dublin, Ireland
Ireland seems to be a country of peaceful idyll, and its capital, Dublin, only comes alive during St. Patrick's Day. Dublin is a city that bustles with life day and night, and we're most interested in the night!
Miami, USA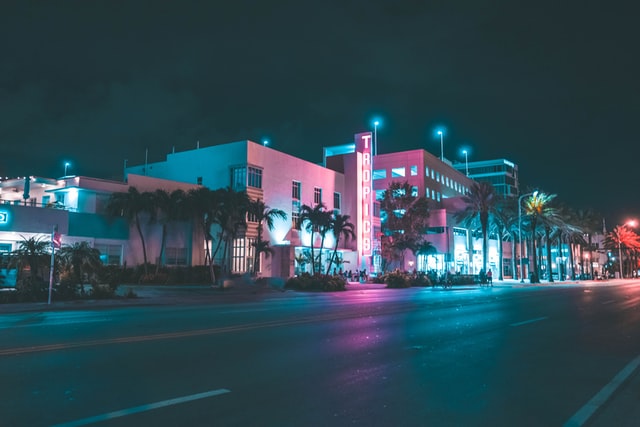 Miami - is Florida's most beautiful city, it's hard to feel. Many cultures and trends mix here at the same time. What's trendy today doesn't mean it will be trendy next week, which is why it's so hard to find the hottest spots in town.
Buenos Aires, Argentina
While the world is busy taking a nap, this is the time when the party zombies of Buenos Aires set out to paint the city red. The parties start after midnight until dawn.
Paris, France
Paris - the city of fashion, romance, lights, and the Eiffel Tower. Paris is also a place where you can enjoy the nightlife. Here you must visit the Moulin Rouge with the famous windmill lit in red.
Chicago, USA
Chicago, long known for its elegant sports bars, also looks significant to its nightclubs. Aviaries have made a name for themselves by exuding a vibrant atmosphere.
Tokyo, Japan
The night scene in Tokyo is different from all others. Sail away to popular Japanese Kabuki shows with various options, from live music to bars. If you prefer the Swish jazz club with regional and international concerts.
Hong Kong, Republic of China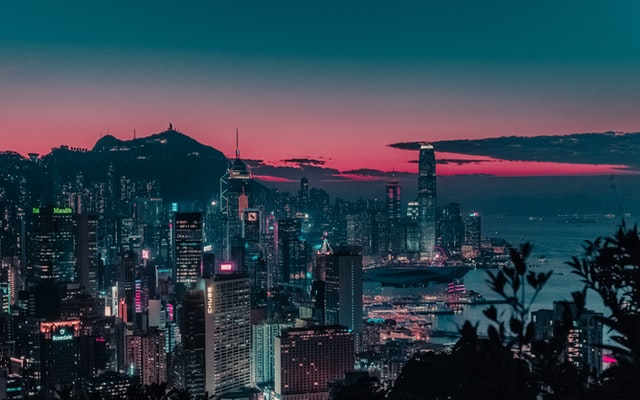 The hustle and bustle of Hong Kong continue after sunset. Enjoy the aromatic smells wafting through the air, eating alongside acrobats. At the Temple Street night market, food will satisfy their cravings.
São Paulo, Brazil
One of the best nightlife opportunities is the happy land of São Paulo. You should head to the Vila Olímpia and Itaim Bibi districts to shake a leg. You'll appreciate the sophisticated, rich assortment of styles and genres here.
Stockholm, Sweden
Stockholm, the city of beautiful women, also provides exciting nightlife. It has bars, lounges, and a dance floor. Some options include Sturecopagniet, an ornate, elegant venue.
Barcelona, Spain
Barcelona is one of the best vacation destinations, but don't be misled into thinking that the Catalan capital is only beautiful because of its sandy coastline.
Nice, France
The only beautiful city with a beach in Europe. Located on the French Riviera in the country's south, Nice boasts excellent beaches and elegant boulevards adorned with spreading palm trees for you to enjoy the beautiful sunshine.
Cape Town, South Africa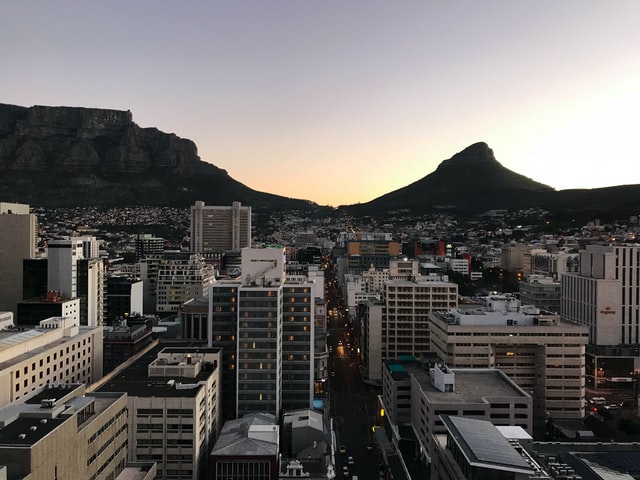 Natural beauty blends with a modern, urban landscape. Reach the top of Table Mountain on a clear summer day and enjoy the cityscape as if it were a postcard.
San Diego, USA
Become a true American for a while - rollerblade along the boardwalk, dive among the deliberately sunken ships in San Diego Wreck Alley, tame the waves at Pacific Beach or go for a swim along the La Jolla shores coastline.
Tamarindo, Costa Rica
There's a reason why Costa Rica is on the list of places worth visiting. Costa Rica is simply stunning! Tamarindo is the perfect place for surfing on the Pacific Ocean coast.
Honolulu, USA
Hawaii boasts the world's best breathtaking landscapes. It's a place where flip-flops are a universally accepted part of formal attire.
KOŁOBRZEG, Poland
This famous seaside resort has become Poland's party city for one weekend a year. It is then that the Kolobrzeg amphitheatre hosts the Sunrise Festival. Electronic music fans come to the town to listen to their favourite artists.
Hanoi, Vietnam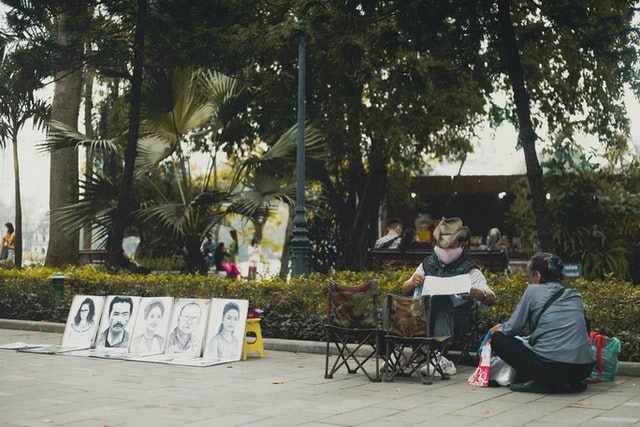 Few backpackers on the traditional Southeast Asian itinerary skip this city of 8 million people, the capital of Vietnam and a metropolis of immense cultural significance.
Kuala Lumpur, Malaysia
In terms of action, Kuala Lumpur can't compete with Hanoi and Bangkok, but the Malaysian capital has a few attractions up its sleeve. One of them is undoubtedly the food; Kuala Lumpur is home to people of Malay, Indian and Chinese descent, which translates into heavenly food.
Yogyakarta, Indonesia
The chaos, sounds, and smells typical of Javanese cities are present in Yogyakarta, but this metropolis also has a charming and peaceful side.
Take your camera to "Yogya," one of the most picturesque places on this list. Many tourists come here to see Borobudur, the largest Buddha temple in the world and a fantastic sunrise spot.
Chiang Mai, Thailand
Lush green mountains, hundreds of glittering temples, and artisan markets are some of Chiang Mai's features. This famous city in northern Thailand has quickly become a hub for backpackers and digital nomads, where coffee shops and yoga studios pop up on every street corner.
Saigon, Vietnam
Saigon - also known as Ho Chi Minh City - is located in the hot and humid southern part of Vietnam. With a population of 9 million in the city alone, Saigon is a bustling city where you can find dozens of street markets and millions of motorcycles.
Singapore, Asia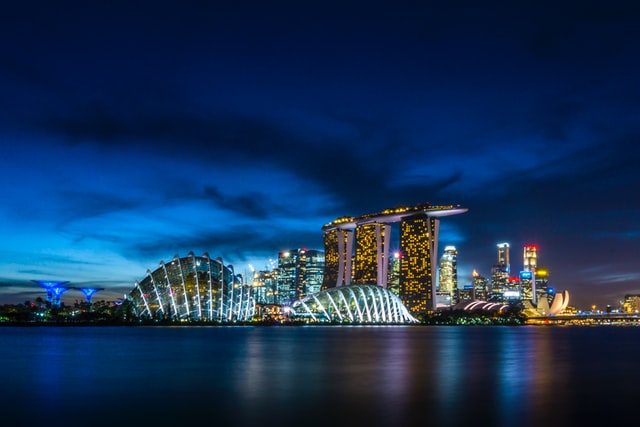 Singapore is a country and a city in superlatives alone; it is Asia's most prosperous nation, with modern architecture, theme parks, and gourmet restaurants.
Siem Reap, Cambodia
Siem Reap lacks some of the breathtaking features of the other cities on this list, but a quick drive outside the city is all it takes to find some of the most famous sites in Asia: the Angkor Wat temple complex.
Vientiane, Laos
Don't expect the action of Bangkok or the fascinating museums of Saigon when you travel to Vientiane. Laos' capital gives the impression of a more grown-up village but has some attractive sights of French colonial architecture and Buddhist temples.
Yangon, Myanmar
Myanmar's largest city has many elements typical of a Southeast Asian metropolis: flashing temples, crowded street markets, a vibrant food culture, and lakes and parks for relaxation.
Peru, South America
If you are no stranger to the party lifestyle of being, living, and functioning, then plan your stay in Peru this way,
Los Angeles, USA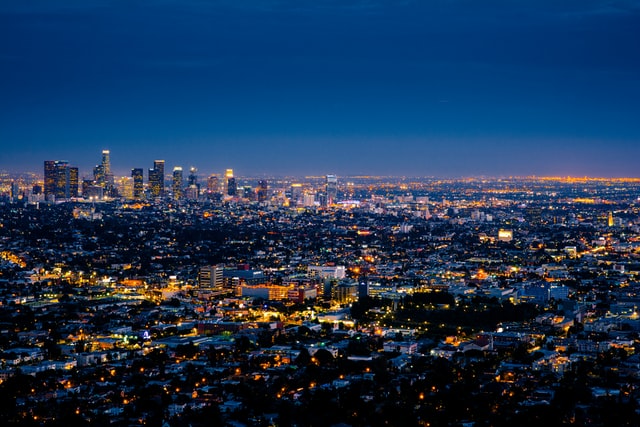 One of the reasons for this is the city's sprawling layout, which makes club-hopping difficult.
Tallinn, Estonia
Tallinn, in recent years, has become known as a party hotspot. Tallinn has taken advantage of the post-Soviet atmosphere in the Gulf of Finland.
Airlie Beach, Australia
built its reputation on being a Mecca for young backpackers who just want a place to chill for a while and get blasted before exploring Australia's Whitsunday Islands.
Popovka, Ukraine
Popovka is here for one reason: for six weeks every summer, it is home to the infamous Kazantip, an electronic dance music festival.
Baku, Azerbaijan
In recent years, Baku has taken advantage of both the fall of the Soviet empire and the massive amounts of oil dollars pouring in to create a bustling party scene.
Prague, Czech Republic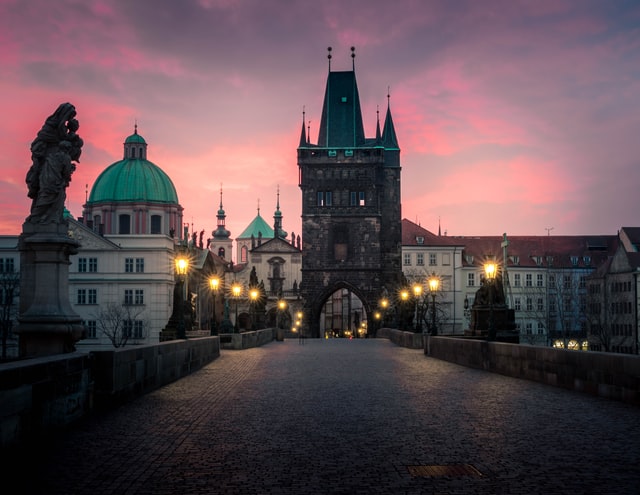 Cheap beer, clubs that go late into the night, gorgeous locals – Prague has it all. It's the perfect city for backpackers to crash for a night or two and just let loose.
Sydney, Australia
Sydney is similar to Melbourne as far as nightlife goes, but it has a couple of things going for it that give it the edge as far as Aussie party cities go.
Cabo San Lucas, Mexico
Cabo is the preeminent party spot on Mexico's Baja Peninsula. Its beaches are spectacular, and its clubs welcome you with open arms.
Madrid, Spain
It's been said that Barcelona is where the tourists go to a party while Madrid is the place where all the real Spaniards party.
Istanbul, Turkey
Istanbul has exploded as a premier party city. It's been said that you can keep the party going in Istanbul 24 hours a day if you want.
Montreal, Canada
Montreal is one of the top party cities in North America, boasting an incredible blend of foreign travellers looking to party, bilingual natives, and some of the most beautiful locals in the world.
Conclusion
Whether you're looking for something perfect for a bachelor party, bachelorette party, birthday party, New Year's Eve, or a boring Wednesday night, these cities have something for everyone who wants a good time.