More than a few years of ongoing pandemonium and months of confinement to homes have caused more and more people to seek a change in their lives. Remote working is becoming more and more common and it seems that this will be the job of the future.
The huge advantage of such a mode is that you can work from almost any corner of the world. Digital nomads, as people who emigrate abroad to work remotely are sometimes called, are more and more numerous in the world.
Every year various institutions publish rankings of the richest countries in the world. This, by the way, is a tip for all those people who are looking for the best place to live. If you would also like to find such a place, we have prepared for you a list of countries worth considering.
The World Bank, Eurostat, many governmental and financial institutions and even the biggest banks have their lists of the richest countries in the world. We decided to prepare our list of the best countries to live in based on the Best Countries report, which is published annually on behalf of U.S. News & World Report, Y&Rs BAV Group, and Wharton Business School.
Australia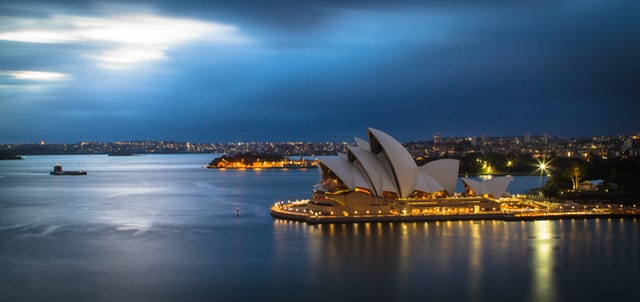 Australia is a preferred destination for professionals who wish to migrate with their families. It offers all those who choose to relocate, amazing quality of life and a social safety net designed to serve all. It is a breathtaking continent with diverse geographic locations, cultures, and unique natural habitats.
Australian cities such as Melbourne and Sydney consistently rank among the most liveable cities in the world. The peaceful culture makes it easy for migrants from around the world to settle in and assimilate into the Australian way of life.
Over the past few years, Australia has embarked on a massive modernization drive to expand its global presence. The Australian government's long-term vision is to make the nation stronger, more sustainable, and more digitized, from defense to environment to manufacturing. Huge investments are being made in every relevant sector to create a platform for Australia's future growth. This is the perfect time to start your journey to Australia.
Ireland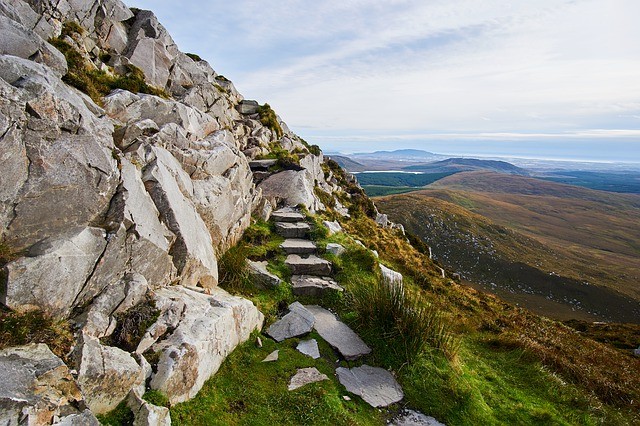 This country has been very popular for the last few years among people who want to move with their whole family, as well as excellent living conditions. And we don't mean houses or apartments, but a well-developed welfare system and a high level of health care.
Irish people are very open to foreigners and are very eager to integrate with immigrants from Eastern Europe. Mutual respect could also be seen in everyday situations.Add to that beautiful landscapes, quiet and picturesque villages and modern, vibrant cities, and friendly people.
In short, there is a place for everyone in Ireland, regardless of their expectations and the type of work they are looking for. After all, the thousands of people who choose to live there with their families can't be wrong!
Japan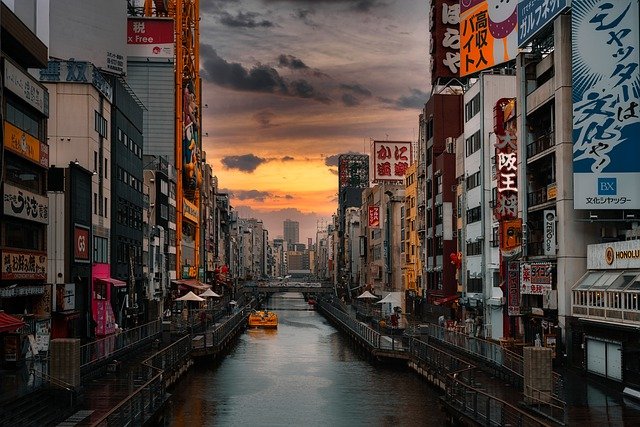 Japan is another country that sets trends in the global market. Japan's economy is growing very rapidly. The standard of living is also considered one of the highest in the world. This is a fully deserved second place in the ranking
It is one of the most technologically advanced countries in the world. The country consists of four large islands and almost seven thousand small islets. Most of Japan is covered with mountains and forested areas, but the cities are very crowded and this can cause some discomfort.
Japan is a constitutional monarchy with the emperor serving a representative function. The real power there is held by the Prime Minister. It is worth noting that Japan is the third economy in the world. This country is a tycoon in terms of the production of cars, electronics, as well as steel.
It should also be noted that the largest share of Japan's GDP is in the service sector. However, Japan is also a great heritage, rich culture, and well-educated society
Canada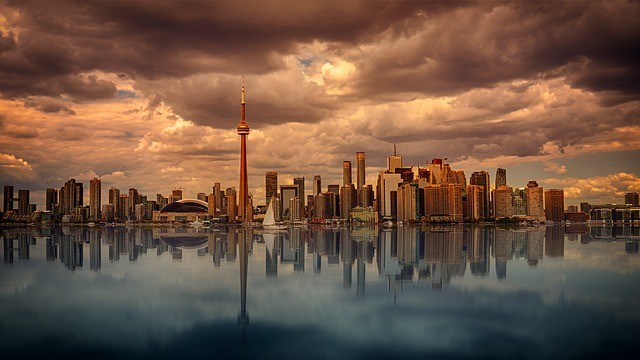 This is a very large country that covers almost two-fifths of North America. The population is quite small, but this is excellent information for all people who do not like crowds. Canada is a vast wilderness, unspoiled nature and fabulous landscapes.
Until 1867 Canada was formally a colony of Great Britain. Its current situation reminds us of this. Canada is formally a constitutional monarchy, whose head is a British monarch. In reality, however, Canada runs its politics, and the executive power is held by the Prime Minister.
Canadian society is very open, tolerant and prides itself on its diversity. Canada is an industrial country with a high standard of living. The largest trading partner is the United States. The driving force of the Canadian economy is the service sector, in addition, the country is one of the largest exporters of food and minerals. Canada is also the world's fifth-largest oil producer.
In addition, Canada has an excellent healthcare system, child-rearing facilities, and an extremely high level of education and social security. For a modern employee dreaming of a great career, it is a perfect place. So it should come as no surprise to anyone that a large number of people from all over the world have long since decided to migrate to Canada and stay there for the long term or perhaps even permanently.
Scandinavian countries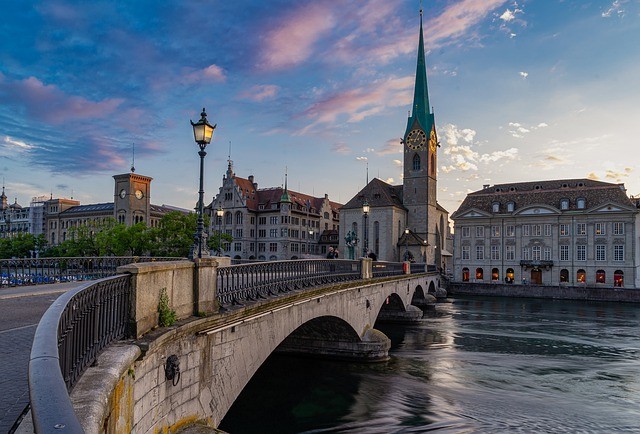 Switzerland
 Switzerland is a small, but very rich country, where the inhabitants live a very prosperous life. A confederation of cantons was formed as early as the end of the 13th century but only gained independence in the 15th century. In 1848 the first central government was established and since then Switzerland has not been troubled by any conflicts.
Switzerland has very low unemployment, easy access to skilled labor, a well-developed banking sector, and is attractive for tourists. It is worth noting that Switzerland has one of the highest GDP per capita rates.
It has been a neutral country for a long time and is home to various important international organizations (e.g. Red Cross, FIFA). Interestingly, the Swiss can boast of very many Nobel Prize winners and numerous patents in Fascia.
Norway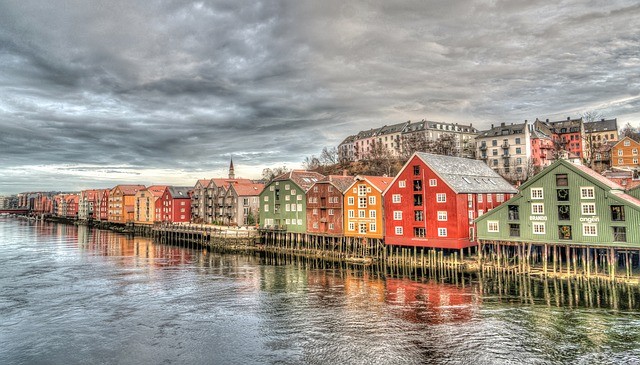 Lovers of big-city slang and climate will not find anything interesting for themselves here, this is a country for lovers of peace, quiet and magnificent views of Nordic roots. Norwegian fjords are counted among one of the most beautiful places in the world, and the combination of the cold sea, rugged landscape, and low population density makes people looking for a quiet place, away from civilization simply could not come at a better time.
And besides, Norwegians themselves are very optimistic about life and friendly people. Of course, one should not forget about the highest average salaries in Europe, high employment rate, and a very developed system of social assistance and benefits for the residents of this country.
While most Norwegians speak English, unfortunately, many jobs have started requiring immigrants to speak Norwegian, which is unfortunately much harder than English. In addition, due to the very advanced and high social security benefits, you have to reckon with high taxes.
If you value a healthy lifestyle and fresh air, Norway is the perfect place for you! Norway has the lowest pollution levels in the air and water and its inhabitants enjoy the longest life expectancy in Europe.
Germanic countries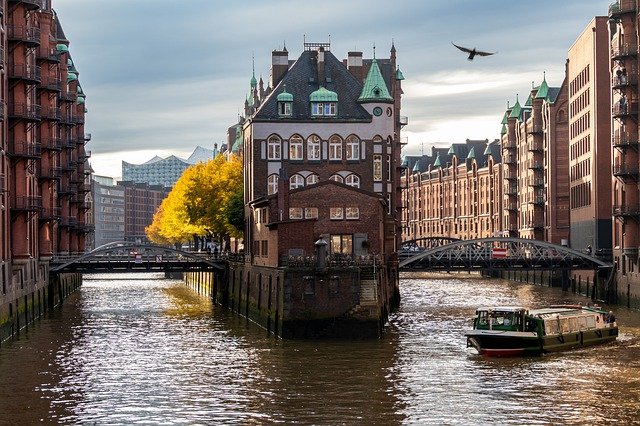 Germany
Germany is one of the largest economies in the world and one of the most populous countries. It is a key country in the European Union. A rich culture, but also a dark past has left its mark on the entire country and its society. Today the country is a parliamentary democracy. Germany stands for an open market and high-quality social services.
The country is both a leading importer and exporter of various goods. Services account for a large share of GDP, especially telecommunications, tourism, and medical care. Industry and agriculture are also important to the economy.
Germany's citizens are a skilled workforce and a prosperous society. Unfortunately, a big problem is the rapid aging of Germans, which makes there is a high demand for workers from other countries. It is worth mentioning that the capital of Germany, Berlin, is one of the most modern and open cities in Europe.
Great Britain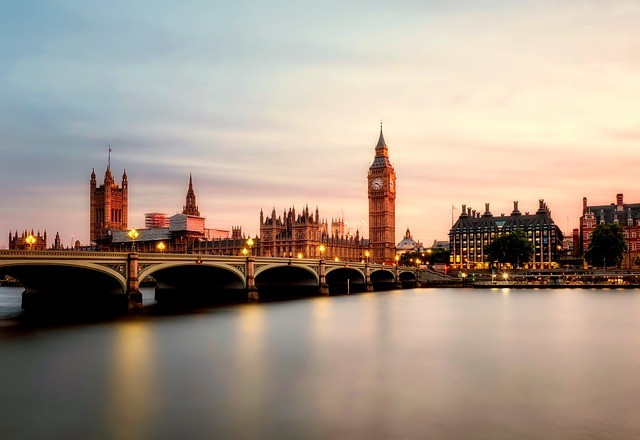 It is an important country in the world, which strongly influences global politics, economy, science, and culture. On top of that, the United Kingdom is one of the highly developed countries and draws richly on its centuries-old traditions and culture.
The United Kingdom, particularly London, is an important international financial center. In addition, the capital of the United Kingdom is one of the largest cities in the world. The islands have a thriving banking and tourism sector and services are a strong driver of the British economy.
It was in Britain that the Industrial Revolution began, and industry is still an important part of the national economy (primarily automotive and aerospace). Until recently, the UK was a favored destination for Polish labor migration. However, the recent turmoil over Brexit may raise a slight concern about the country's future.
We have presented a list of 5 countries that are not only rich but above all friendly to locals. So if you are looking for a good place to settle down for life, analyze the above list.