If you're a winter sports fanatic, odds are you've probably had to dig your car out of the snow after spinning it into a snowbank on the way to the mountain. If you are extremely lucky and haven't done this (yet), you've probably seen many people on the side of the road digging their cars out with just a pair of gloves. Most of us just wave as we drive by, leaving them struggling in the cold. 
There are two things your car should be equipped with before heading to the mountain. The first is having four-wheel drive or all-wheel drive (even if it's an Audi Quattro from the early 90's with 250,000 miles). The second thing is investing in some decent snow tires. Having these two things will allow you to get to most ski areas or back country parking lots safely. Even with these two features ,we know that things can go south quickly. When you do get stuck (don't think you won't), the following pieces of gear will be an enormous help.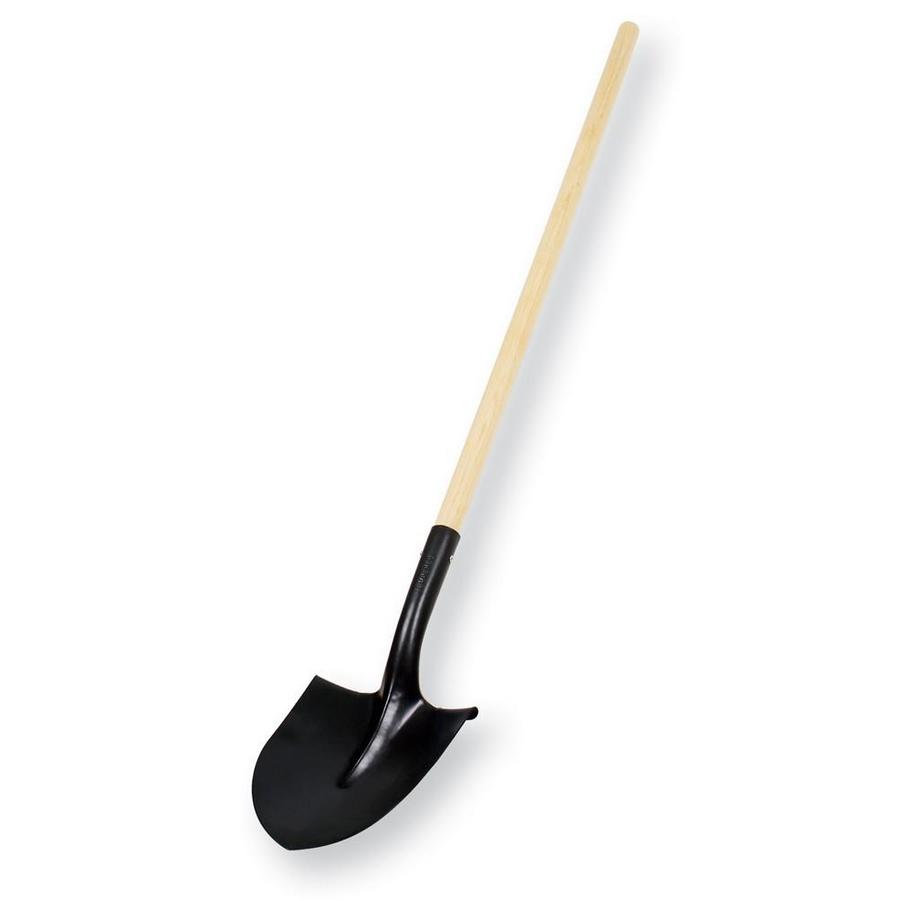 Garden Shovel
This is the cheapest and most important tool to dig your car out of the snow. Before you head to the mountain, throw your garden shovel in the back of your vehicle. If you tend to forget, go buy one at the nearest hardware store to keep in your vehicle for the season. The one day you forget your shovel at your house is the one day you will need it. I highly advise against using a driveway snow shovel. These do not work well for removing snow in tight places.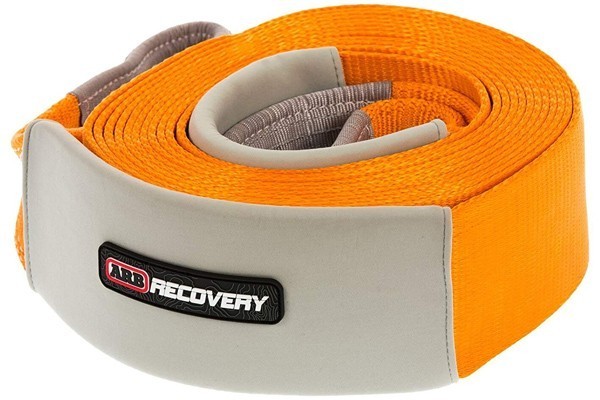 ARB Snatch Strap
I used to carry the tow straps with the two metal hooks on the end until I found the ARB Snatch Strap. The reason I switched is because tow straps can be extremely dangerous if they snap. Snapped tow straps often ricochet back, with the potential to damage your car, yourself, or others in the area. Chains are even scarier.
The ARB Snatch Strap will save you from having to dig your car out of the snow. It is essentially a big piece of webbing that stretches slightly when under a load. The stretch is what makes this product unique and helps pull you car out easier. It is rated for car weights, so it is very unlikely that it will snap. If you have a large truck, you can buy a strap that offers more load capacity. The $63 strap's max load capacity is 17,600 LBS.
In order for the strap to work, it must be attached correctly. Always attach the strap to your vehicles rated recovery points.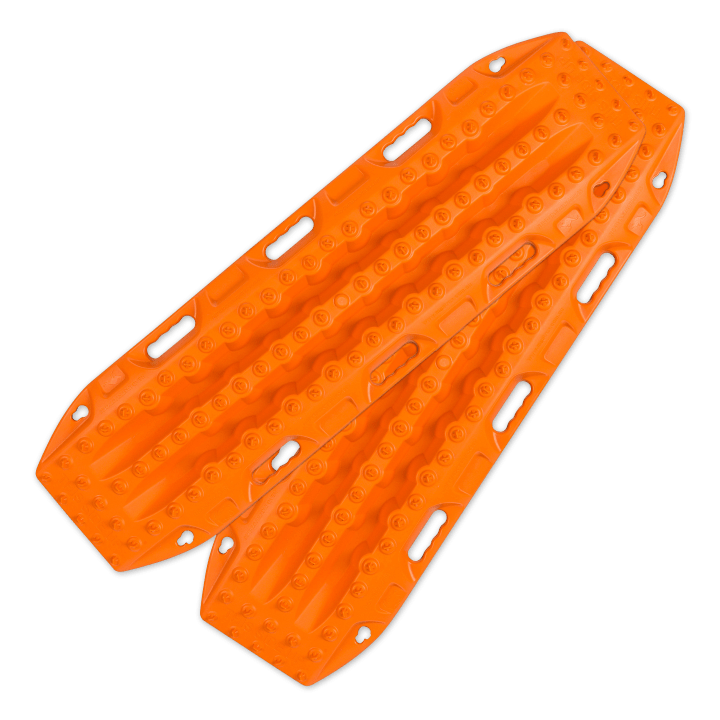 Maxtrax
I started seeing Maxtrax attached to the back of overland vehicles a couple years ago and wondered "what in the world could those be for?" At first, I thought they were could be used as ramps, leveling purposes, or just because they looked cool. Finally, someone told me that they were used for vehicle recovery purposes.
Maxtrax do have a hefty price tag, but are completely worth the money. If you're stuck on a back country road, and there's not a sole in sight, these and a shovel are your best bet to dig your car out of the snow. They're essentially four-foot-long reinforced plastic boards with plastic teeth that go under your tires to give you traction once your wheels start spinning in slicked-out snow.
Over the years I've heard of people putting their floor mats or even tree branches under their wheels to find traction when stuck in the snow. Although this may work sometimes, Maxtrax will give you the best fighting chance.
Often times, you'll need to use them multiple times to move through several feet of deep snow. One pair will get you out of most situations. If you spend a lot of time in the backcountry, or have an extra $300 laying around, you can buy an extra pair so you have one for every tire. Maxtrax and other other third-party vendors offer plenty of options to mount the pair to your vehicle.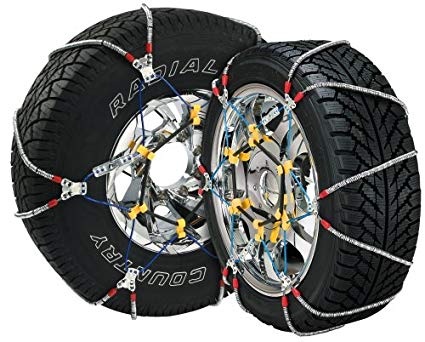 Super Z6 Snow Chain
Once your out you do not want to dig your car out of the snow again! The Super Z6 snow chain will save your butt on powder days. Not only do they give you an extra level of protection, they also give you peace of mind and are extremely easy to install. These chains are designed for trucks, cars, and SUVs that have limited clearance around the drive tires. Unlike other snow chains, the Super SZ operates less than half the space required by conventional tire chains. They have a diagonal pattern that offers constant traction, stopping, aggressive starting and ensures compatibility with cars that have electronically monitored brake systems and traction control.
To learn more about other great off-roading tools click here. Stay safe, use caution when driving in snowy conditions, and enjoy the powder!
Related Posts
https://basicplanet.com/essential-tools-for-off-roading/