Snowboard boots are arguably the most important part of your snowboarding gear. Learning how to choose snowboard boots that fit correctly will definitely make your day on the mountain more enjoyable. Many tend to spend the majority of their budget on the board and bindings while letting their boot considerations go to the wayside. The price shouldn't be the only consideration when purchasing snowboard boots. Buying a boot because it is cheap is a potential recipe for discomfort. You need to be sure the boot is comfortable and fits perfectly.
As with anything else, there are a lot of options to choose from when purchasing snowboard boots. Not only will you need to find the perfect fit, but you'll have to decide on the lacing system, style, and flex.
How are Snowboard Boots Sized?
Most snowboard boot companies use traditional U.S. number sizing. Just like any other type of shoe, the actual sizes can vary by manufacturer. Be sure to try on before purchasing to ensure the proper fit.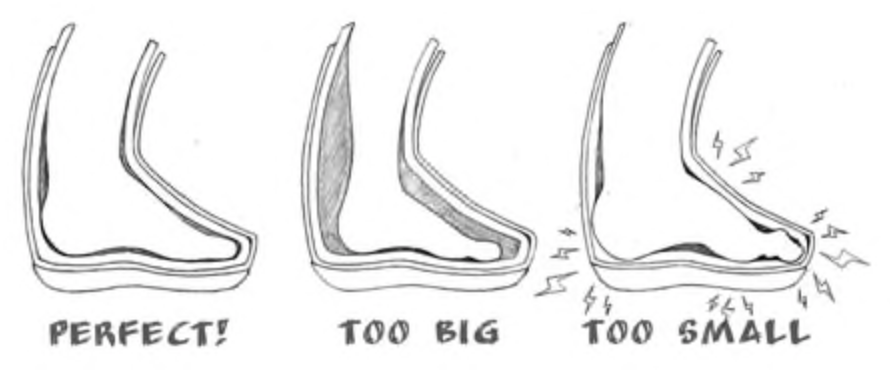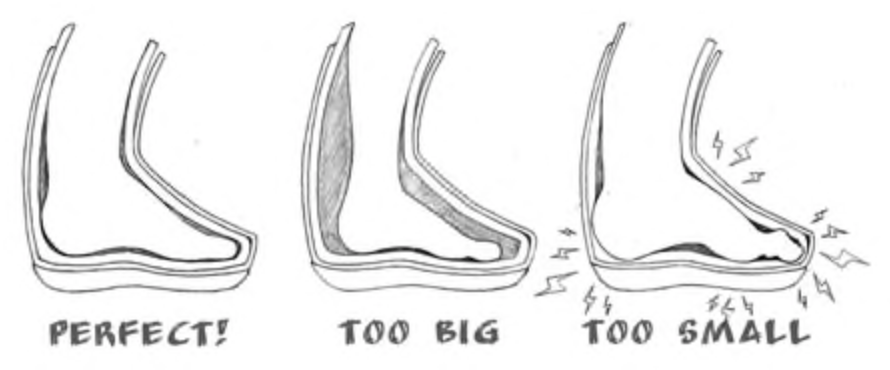 How Should Snowboard Boots Fit?
Snowboard boots will most likely feel fairly tight when brand new. This is because they need to be broken in. Eventually, they will form to their true size after a few days on the mountain. At this point they should still fit snugly, but not to the point where they cause pain or make your feet go numb.
Your toes should gently graze the boot's toecap in proper fitting snowboard boots. Be sure that you can still wiggle them inside the boot.
Many snowboard boots have additional support around the heel to hold it in place. Heel hold is extremely important for board control when making toeside turns. Your heel should not move when your knee is driven forward in proper fitting snowboard boots.
Lastly, the type of socks you wear plays a big part in boot fit but more on that later.
Snowboard Boot Flex
Many don't know that snowboard boots have different flex ratings. Boots with a softer flex rating are usually chosen by beginners and those who spend their days in the park. Boots with a stiffer flex rating are usually chosen by all-mountain riders and freeriders. It is important to match your boot flex rating to your binding flex. Binding flex ratings are usually measured on a scale between one and ten, one being the softest and ten being the stiffest. It is unusual to purchase softer flexing boots with stiffer bindings and vice versa.


It is important to note that boot flex ratings are not necessarily standardized. You may find snowboard boot flexes vary from brand to brand. Please be sure to note this when referring to the chart above.
Snowboard Boot Liners
Every snowboard boot comes with an inner liner. These liners are usually made from a lightweight, moldable material. The liner not only keeps your feet warm on colder days, but it also provides added cushioning and support. All liners have some sort of tightening system separate from the snowboard boots. Some liners are removable, while others are permanently attached to the boot. Removable liners can be taken out for quicker drying when wet.
Heat moldable liners are a premium in the boot world as they provide a true custom fit for your feet. Not only are they more expensive, but you will have to find a shop near you that performs this process.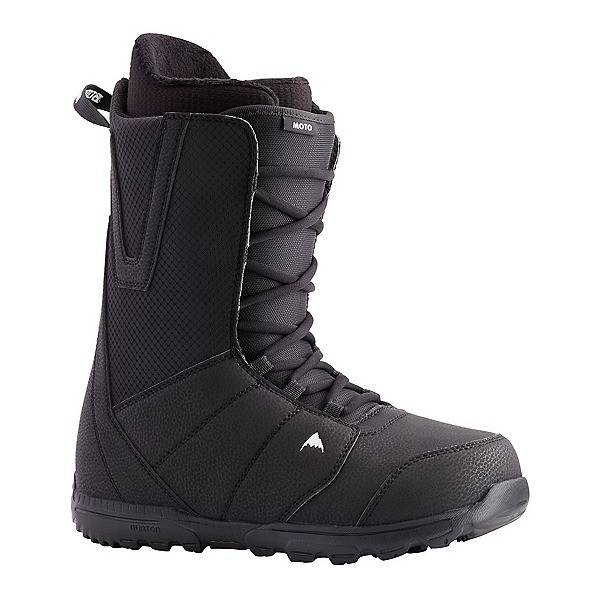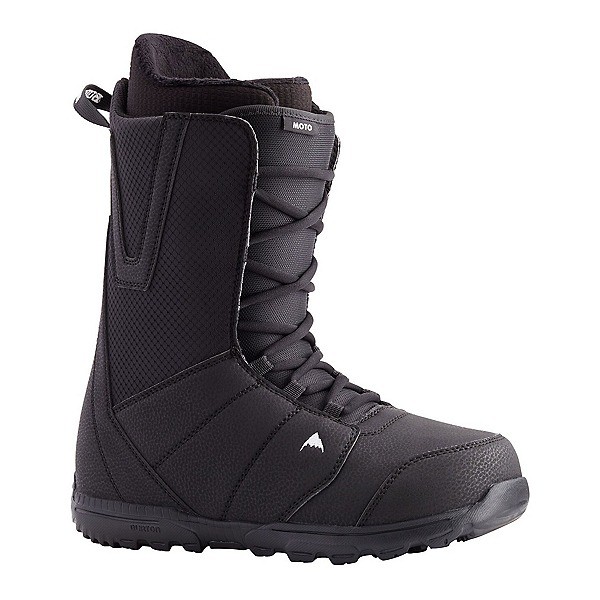 Traditional Lacing Boots
Traditional lacing systems have been around for decades because they are extremely easy to use and allow for a more tailored fit. The laces are also much easier to replace if broken. The only downfall is that you may find yourself re-tightening your boots multiple times a day as they don't hold their tension as well as other systems do.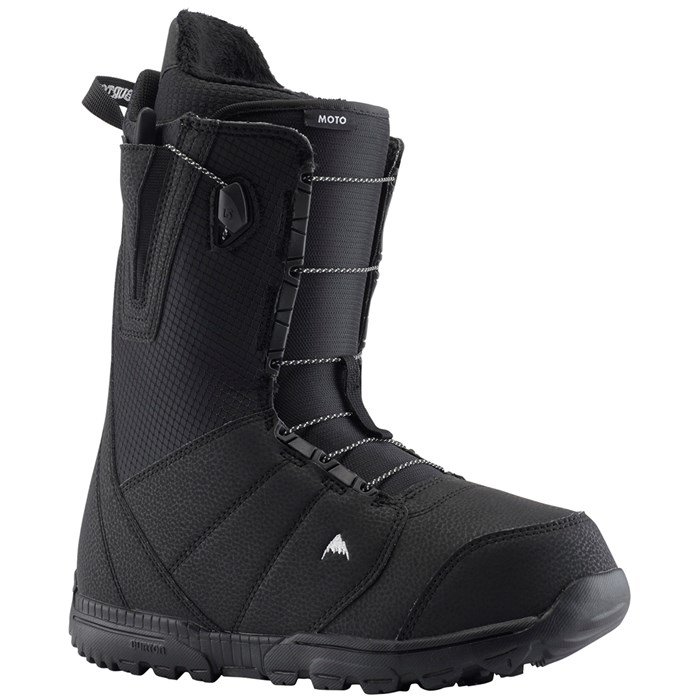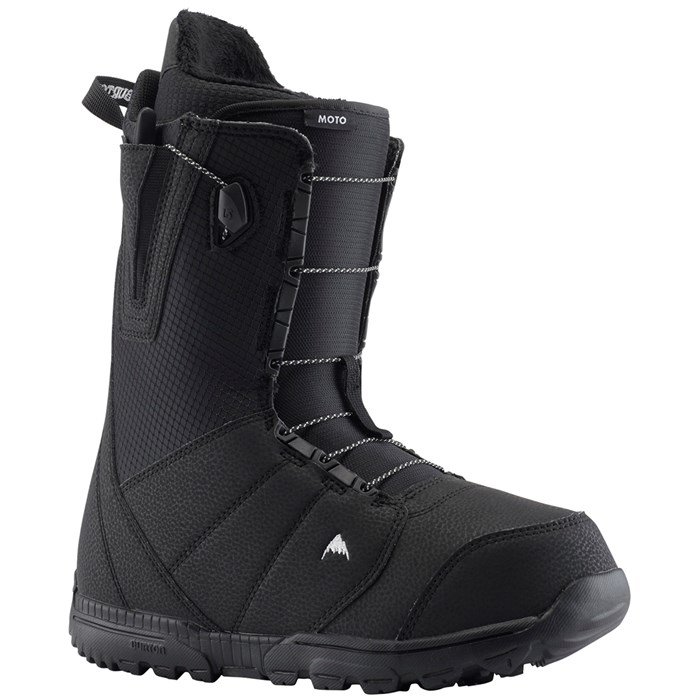 Quick-Pull Lacing Boots
There are many different types of quick-pull lacing systems as they vary by manufacturer. Almost all of them allow the top of your boot to be tightened independently from the bottom. This is called zonal lacing and provides a more custom fit. Another cool aspect is that most of these systems will stay tight throughout the day. If for some reason you need to make an adjustment, you can likely do it while wearing gloves. The only downfall to quick-pull lacing systems is that is something malfunctions, it is not going to be an easy fix. Your day will most likely be over and you may end up having to purchase a new pair of snowboard boots.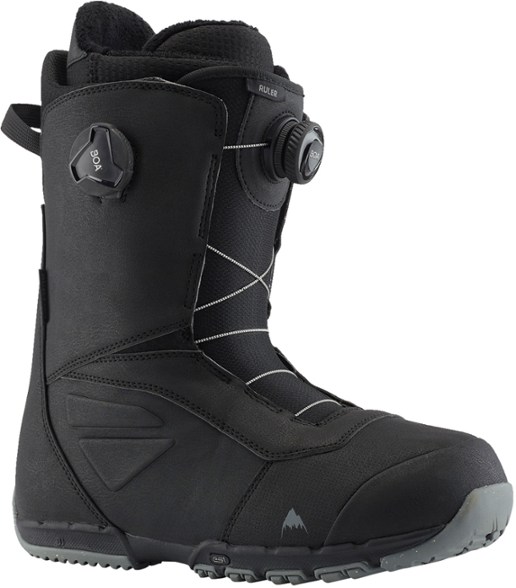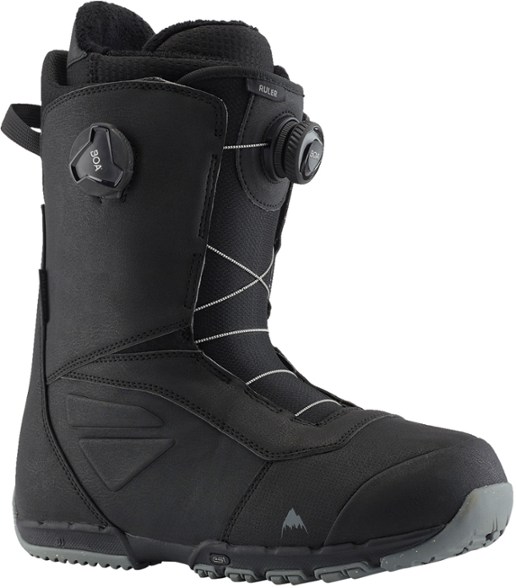 BOA Lacing Boots
BOA lacing systems are taking the industry by storm. These systems use a ratcheting dial attached to a cable. Turning and locking the dial can be done with one hand and also with gloves on. Some boots come with only one dial, while others come with multiple dials to tighten different zones. BOA lacing systems are used in many different sports because they are so fast, easy, and reliable.
One of the great things about BOA lacing systems is that if the cable breaks or the dial malfunctions, BOA will send you a free replacement. It is always good to request a spare dial and cable ahead of time so that you can be prepared for whatever bad luck may come your way. Check out this website for a more in-depth dive into BOA systems.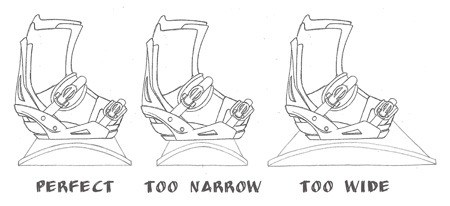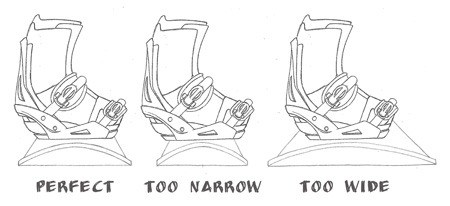 Compatibility with your Snowboard
When it comes to compatibility with your snowboard, the size of your boot is important to take into consideration. People with larger (>= 11.5) and smaller (<=7) boot sizes should purchase wider and narrower boards, respectively. Your snowboard boots should hang over the edges of the snowboard just slightly. If your boots extend too far over the edge, they will hit the snow during hard turns and cause you to fall. The chart below can be used as a baseline, but please know that these numbers can vary by manufacturer.


Compatibility with your Bindings
Snowboard bindings also come in different sizes. It is important to ensure your snowboard boots will fit your bindings.
The best way to see if your boots fit into your bindings is to strap them in. The binding straps should comfortably fit over the boots and you shouldn't have any trouble tightening the down. If the strap ladder does not reach the ratcheting mechanism or it is bottoming out, it may need to be adjusted. Binding straps typically adjust from both sides. This helps center the strap over your boot. You know you have the right size binding if the heel of your boot fits snugly and there is no additional play once strapped in.
You can also check your binding manufacturer's size chart to see what size boots are compatible. In order to do this, you will need to know the manufacturer and size of your bindings. Below is a chart to use as a baseline, but please know that these numbers can vary by manufacturer. Check out this post for a more in-depth guide on how to choose the correct snowboard bindings.


Choosing the Right Socks
Although some may disagree, your choice of snowboard socks can make a big difference in comfort and performance. Snowboard specific socks are typically made from wool and/or synthetic materials. These materials will help keep your feet warm and wick away moisture. Cotton socks should be avoided at all costs as they don't wick moisture away from your feet. This will not only be uncomfortable but can make your feet cold. Wearing two pairs of socks and/or wearing thicker socks is also not recommended. If your boots fit correctly, one pair of snowboarding socks combined with your snowboard boot liner should be enough to keep your feet warm and dry.