When you have kids then your choice of outdoor activities needs to revolve around them. That means, before going for an outing you have to analyze the area where you are going, the distance of shops and restaurants, is the convenience stores nearby where you would be staying. Also, what kind of activities would be perfect for families.
Don't be afraid to bring kids for new adventures, the more they are exposed to nature and learn a new skill, the wiser and healthier they would become. Also, during the hustle and bustle of life, it is a great idea to spend time together as a family, to strengthen the bonds, and to make memories.
Canada, no doubt is a perfect spot for enjoying vacation or family time. With wonders of nature and amazing tourist attractions, there are a lot of family fun ideas. In this article, we will walk you through some best places to ski in Canada with families.
These places have terrains for all levels of skiers. But the good part is, they not only offer skiing but also numerous fun indoor and outdoor activities. On top of that, you can satisfy your inner foodie, because these places have a wide variety of restaurants and cafes.
Whistler Blackcomb – British Columbia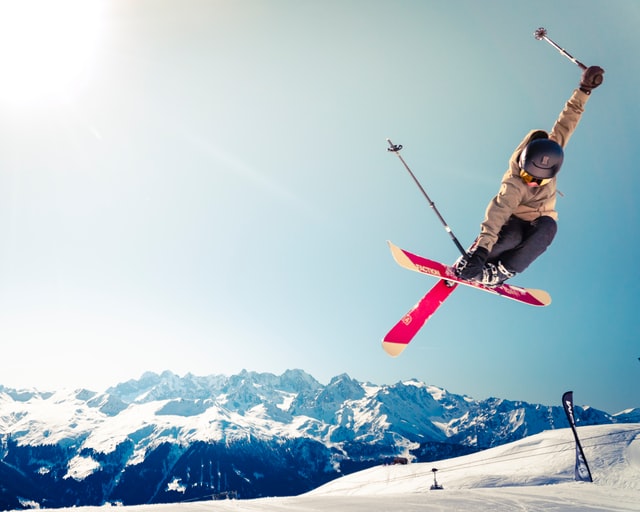 Top on the list is Whistler Blackcomb resort. Your trip to Whistler Blackcomb would be memorable because it not only offers you ski, but also the Whistler Village. You would find luxury hotels, a big number of restaurants to try, shopping stores, and gifts shops. But the village area is mostly packed with tourists.
The Whistler Blackcomb has uncountable terrain, so it Is beneficial for any level of skiers, even for the kids.
Banff National Park- Ontario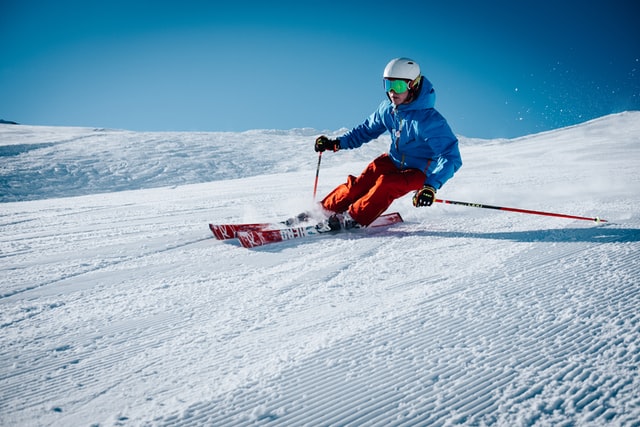 Sunshine Village is located in the Banff national parks, pretty near to the town of Banff. The view of Sunshine Village on a good sunny day is spectacular. You will get into the lift chair which will take you above to the tree line. There you will see the big bowls filled with snow, the mesmerizing view of the Rocky Mountains.
Big White: British Columbia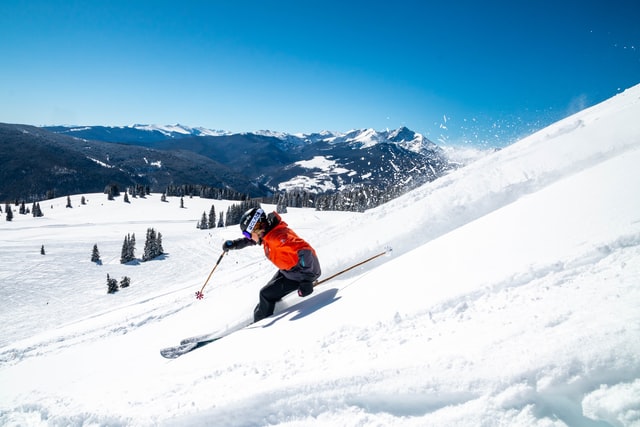 The Big White has more than 118 designated alpine trails that are suitable for skiers of all ages. Children can learn to Ski with their parents, under the Mum/Dad and Me program. You can have the accommodation option of sweet economical suites of the large private cabin.
Along with a number of activities including ice climbing, ice skating, Tube Park, horsedrawn sleigh rides. You will also find babysitting services at this place. All these attractions make the Big White resort a one spot for all kinds of destinations.
Must check their website before going there, to learn about if they applied any Covid-19 restrictions.
Lake Louise – Alberta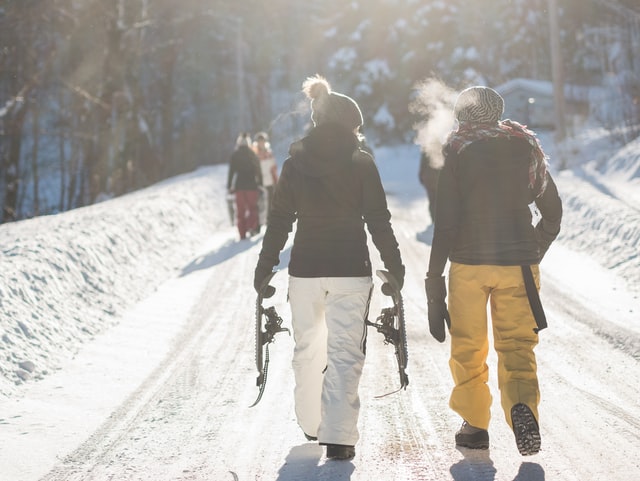 The family-friendly heaps of Lake Louise attract numerous visitors each year. Lake Louise is located in Banff National Park, the variety of slops is ideal for any level of skier. Visiting Lake Louise is a chance for a family fun time, right after your skiing adventure, you can go to the local town and enjoy the dinging in the restaurant and or maybe window-shopping.
Before you plan to go, just go through their website to see if they have any updated Covid-19 restrictions.
Blue Mountain – Ontario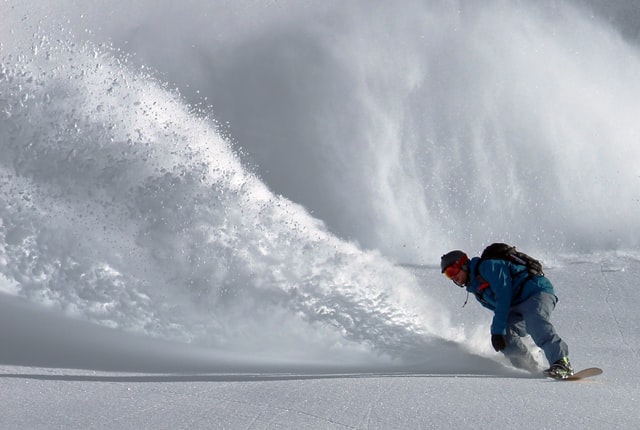 Maybe many of you consider it pretty easy and unchallenging, but for kids, it is the best place to practice their initial skills. Blue Mountain is only 219 meters, vertically. It is not really high enough compare to other places mention earlier.
But it has a wide variety of restaurants, it also offers mountain sledding and ropes courses. If you need daycare services, no need to worry, you will find them here. Lastly, if you or your younger ones need help with skiing, then you can have the private lesson available there.
Make sure you visit their website to know their available services because of the restriction of Covid – 19.
Silverstar Mountain Resort - British Columbia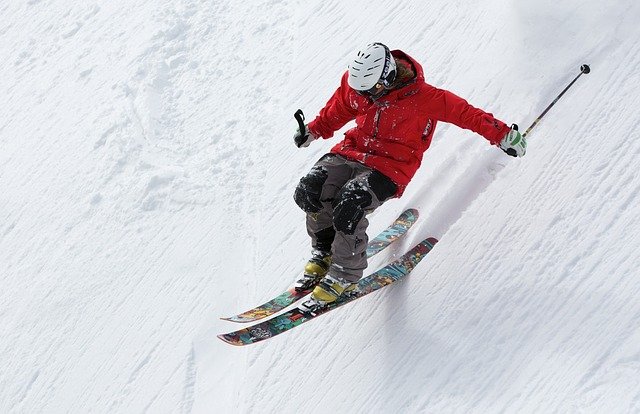 This beautiful and cozy ski village is located in Okanagan Valley, B.C. You would feel at home, while surrounded by this beautiful and colourful resort. The Silverstar has a reputation as the best sweet and
small resort in Canada. You would find the locals extremely welcoming; they would meet you so warmly that you would instantly become comfortable of being in a new place.
Also, the beautiful terrain on both sides of the mountain makes it more interesting and inviting.
Panorama Resort – British Columbia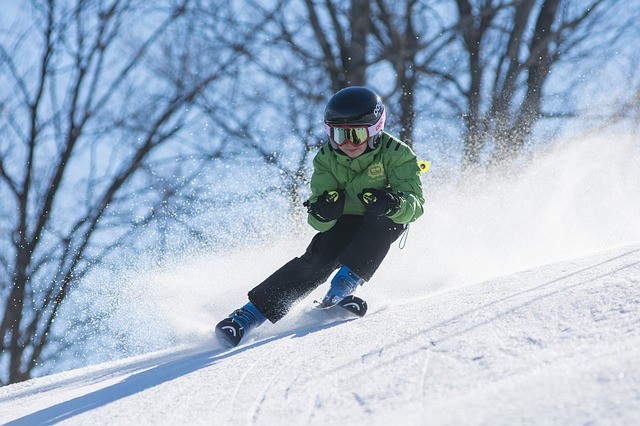 British Columbia has an amazing lesser know heavenly destination for having fun in the snow, it is called Panorama Resort. The name says it all; the resort has a mesmerizing panoramic view of a number of peaks. If you are a beginner at skiing, and you need to sharpen your skills with the help of a guide then you will find the Panorama Snow Schools a very useful destination.
The best part about Panorama Resort is, it has a number of activities for children. For example, snowmobile adventures, Ice fishing, snowboarding and snowshoeing.
Jasper Ski Resort – Alberta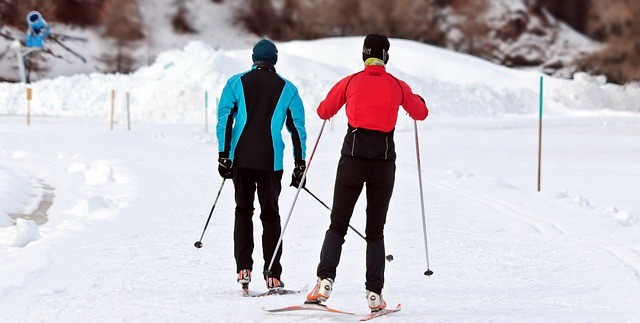 Located in Alberta, Jasper Ski Resort is also a fascinating destination for some fun time.
This fluffy powder town has 86 runs, which are suitable for all ages.
The Jasper town has saunas and pools to give you a good relaxation after the hectic skiing and exploring the town. But if you and your little ones still have energy, you can enjoy the indoor tennis court and ice skating.
Another reason to make Jasper resort on your bucket list is, the beautiful heritage is preserved. While walking around in the villages, you will find the rustic lodges and Inns, all telling the story of the period there were built. Make sure to check their website to see any changes in schedule or services because of Covid – 19 Pandemic.
Kimberley Ski Resort - British Columbia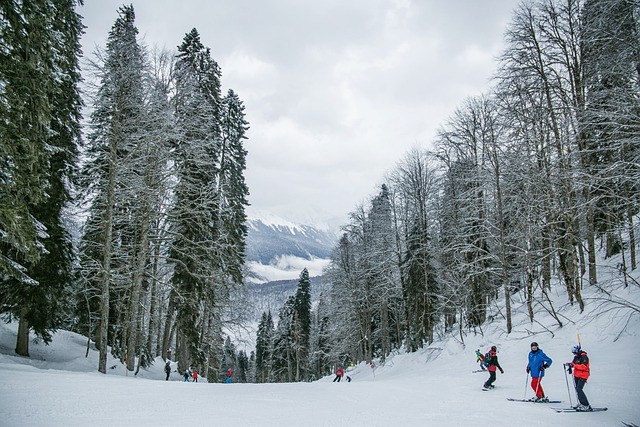 This British Columbia resort is not really known to a number of people. You would not find the runs with a bunch of people, and this is what makes the Kimberley Ski Resort more attractive. The large ski area is divided into four sections: Vimy Ridge, Northstar Tamarack Ridge, Mountain, and the Black Forest, with a total of 68 defined routes and 12 glades.
The Owl zone is best suitable for people who want to learn the basics or if you are a beginner, who just started, Kimberley has something for everyone. Northstar mountain is a good place to start for beginners and early intermediates.
Beginners will enjoy Easy Way and Canada Way, while more experienced skiers will enjoy Midwinter and Ego Alley. There is also terrain for experts: black diamonds such as Blueberry and Blast Off, as well as double diamonds such as Jack the Bear and Robinsons.
You can have a super cozy dinner near the fireplace, with a view of the Mountains. The other activities they have at Kimberly Ski resort are bowling and Curling.
Make sure you have checked their website before you plan to go to Kimberley.
Fernie Ski Resort – British Columbia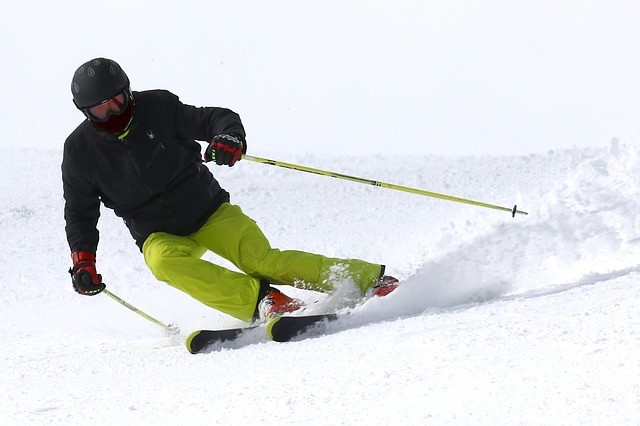 Last but not the least, we have Fernie Ski Resort in British Columbia. In 2012's World Snow Award, The Fernie was titled 'Best North American Resorts' The area of the terrain is spread to 2500 acres, pretty big to enjoy a good long run. It suits all levels of skiers.
The locals are welcoming, have a strong love for their mountains and you would feel a strong sense of community while being at Fernie Ski Resort.
For beginners and learners, The lower Mountain is a good idea to try. Once you are pretty much comfortable, then you can try some gentle groomers. For intermediate, you will find a good collection of blue/black diamonds at the Lizard Bowl. You would see a sign for "Experts only" at the top of the polar Peak, where you will find double-diamond gradients.
You will find a variety of restaurants and cafes. Also, pools and steam rooms can be found at Fernie Ski Resort. Don't forget to visit their website ahead of going there.
We have provided you with a pretty good list of the best places to ski in Canada with families. Some of these destinations are well known but some are hidden gems that are lesser-known to many. If you are hesitant to plan Ski trip with children, then now you have got a good direction about what and where to start your family trip.
Good family time should be your first priority and you would enjoy all the activities that we mention at these places. Lastly, some of these places may have changes in services depending on the Covid – 19 restrictions, so make you have inquired about everything before you go.