Have you ever dreamed of a great adventure in which you could visit every continent of the world? Well, it's not, but in this article, I will try to make your trip at least a reality. This is where it's only up to you what countries you visit and how many days you stay in your chosen destination.
You can explore in any direction, but remember to visit such places that you will want to return to with empathy. it will certainly make it easier for you to discover the local culture or taste regional dishes. But are you afraid that your wallet might suffer?
Well, you're in the right place! You will learn how to pay most cheaply in a foreign country, how to exchange money cheaply and how you can avoid the most common financial traps. And if ( knock on wood ) you lose your wallet or passport, we will advise you how to get out of such a situation.
The majority of people travelling abroad are wondering whether it's better to take cash or pay by card. If you decide on cash, the question is where to make the exchange: is it better to do it in the U.S. or to use a local exchange office, for example at the airport?
Booking a hotel room can sometimes be a problem and whether it is better to use the services of popular booking sites, or cheaper to rent a place by contacting the hotel personnel first. And finally, the question that discourages many people from travelling abroad - what if you lose things like money or your passport?
In case you've ever asked yourself any of these questions, you've come to the right place. this article "Financial advice for travelling abroad" is dedicated to all the people who are going to travel abroad. We have included a few tips and tricks that will make your trip easier and, above all, much cheaper.
How to pay abroad?
In the first of our articles, we advise on the best way to pay for products and services purchased abroad. We show in what situations it will be better to have a bundle of banknotes and settle everything in cash, and when a better solution is a card.
In this article, we want to draw your attention to the best place to exchange the currency you will use during your vacation. And where you should not check it You will also learn how the notorious double currency conversion mechanism works because of which all payments abroad will cost you much more than if you use, for example, cash.
Vacation without worries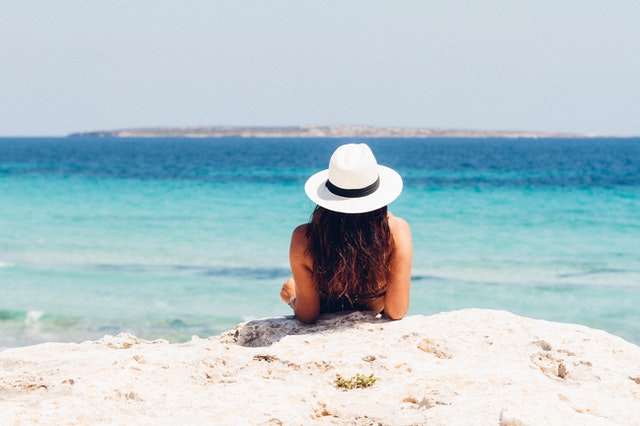 Dream vacations like everything else cost money, and many things come along with it. One of them is the major part which is related to transportation (including ticket purchase) and accommodation... Prices of accommodation can vary significantly from country to country. A lot also depends on where you decide to stay.
If you want to sleep in hotels, be prepared to spend more than if you decide to stay in dormitory rooms in hostels or under a tent. Food is also an important budget item. Even if you are planning an around-the-world trip with a travel agent, you must include this item in your spending plan.
Such trips are rarely offered in the all-inclusive variant. Also, add entertainment fees. This category includes, for example, the cost of tickets to interesting tourist sites or sports equipment rental. In your budget, be sure to plan a reserve. How much should it be? Ideally, its value should be about 5% of the cost of the trip. This is the bare minimum to avoid being surprised by various unforeseen situations.
The same goes for the credit taken to finance the trip. Therefore, to avoid travel-related expenses becoming too big a burden on your budget, it is worthwhile to set aside the amount of money in advance.
The vacation goal should effectively motivate us to save - preferably systematically. We can save money on our own, but to avoid the temptation of spending part of the funds gathered, it is worth using bank products dedicated to saving, such as bank deposit or savings account. They have an additional advantage - the accumulated amount is interest-bearing.
How to avoid them?
Currency exchange fee - disappears when you pay with a card settled in a foreign currency (e.g. in euro), linked to a foreign currency account maintained in the same currency. This solution is beneficial if you travel abroad relatively often and pay abroad. Be aware that there is a fee for maintaining a foreign currency account and a fee for the card issued with it.
ATM withdrawal fee - disappears when you withdraw with a card linked to an account that offers free withdrawals from all ATMs in the world.
DCC - currency exchange on the spot
When withdrawing from an ATM or making a payment in a store, you can choose whether to pay in the local currency or the currency of your account. This is made possible by what is known as DCC - Dynamic Currency Conversion.
(If you choose a currency), before you authorize the transaction you should see the total amount of the transaction in the chosen currency and the applied exchange rate. Thanks to DCC, no exchange rates or bank commissions are applied. The amount selected during the transaction will be debited from your bank account.
Relief for your wallet
Foreign travel is very often associated with relaxation, rest, freedom, and exploring the unknown. In such an atmosphere, it is difficult to maintain financial discipline. After all, when else do we let our guard down a little than during a long holiday trip? On the one hand, we need such a break from worries and care. It can be simple to ruin your finances, so why not make your wallet a little bit thinner?
Well, all you need to do is follow a few basic rules and you will be able to travel without having to worry about losing too much weight in your pocket. . Thanks to this, not only us but also our wallet will be happy with our stay abroad.
Cash from an e-cantor
Taking more cash abroad is not the best idea. If only for security reasons. However, having a certain amount may be reasonable, because not everywhere we can pay with a card.
Where to get the currency from? The spread in traditional currency exchange offices can be very high. That's why it may be a good idea to use online currency exchange services. They offer more favourable rates. Some of them offer the possibility of receiving a card for the account.
Insurance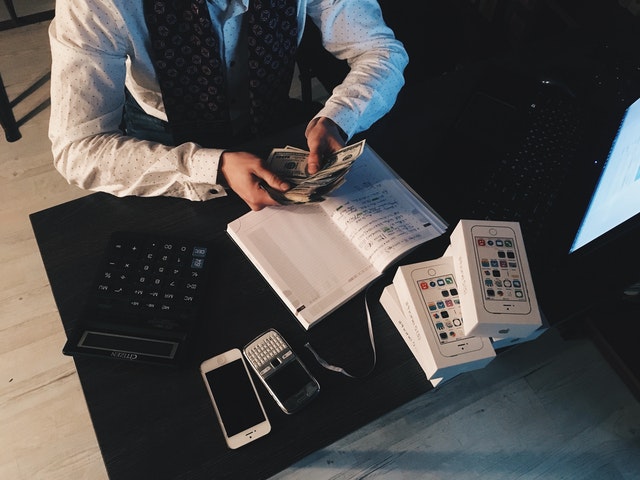 However, of course, you're not the only one who's got the best-planned vacation, even the best of vacations can be ruined by a sudden and surprising emergency.
This could be:
disease
an accident
car accident
Baggage theft,
document loss.
kidnapping
It is wise to take out insurance that covers, for example, property (e.g. car, sports equipment), treatment costs, accident costs and assistance.
The package of assistance, depending on the insurance variant, may include e.g:
organization of transport to the place of shower
calling for road assistance
transport to the healthcare centre
Legal help.
Prices of travel insurance packages - for two week protection during a trip to European countries you have to pay from several dozen to several hundred Dollars are much lower than the costs we have to reckon with in case of unexpected events. When choosing a policy, it is worth paying attention not only to its cost but also to whether the due benefits meet our potential needs.
Insurance in the card
Travel insurance may also be available in packages bundled with some credit cards. The most prestigious cards come with free insurance covering the costs of treatment abroad, personal accident insurance and all kinds of communication and travel insurance (e.g. luggage insurance on a plane).
The most important thing at the end
Whatever debit or credit card you use when travelling abroad, it's important to take the following precautions:
Ensure that your trip is covered by insurance. Travel insurance can be a great way to limit unexpected expenses while travelling abroad. sometimes travel goes against us in the form of lost luggage, missed connections or anything else that will bring us down on our own. Travel insurance can help put your mind at ease.
Be sure to phone your issuer before you travel. Be sure to notify your bank of the exact countries and territories you will be travelling to, as well as the dates you will be abroad, to prevent your cards from being suspended due to suspected fraud.
Stay Away from Dynamic Currency Conversions. Sellers might offer to convert the purchase price from local currency to U.S. dollars, but some sellers force dynamic currency conversions to apply an unfavourable rate to the transaction and increase their profits. Avoid this by signing only bills and receipts expressed in local currency. Use your smartphone for currency conversion while travelling.