The odds are you've already heard of Comoros – a stunning, off-the-beaten-path destination that is charming in so many ways. The Comoros Islands are scattered across the Indian Ocean, having preserved their original mystery and character. And the best part about going to this pristine, remote place, is that you get a peaceful getaway from the noisy world.
Nature is definitely astounding, and the Comoros Islands demonstrate this. This is the place where the ocean meets mountains, in an unexpected, yet spectacular contrast.
Still, even though it may seem like a dreamy destination you should place on your bucket list, a question naturally follows: is Comoros safe to visit? For the most part, visiting Comoros is safe. Regardless of that, though, since this is a relatively remote destination, there are still some risks that come with the territory.
That being said, make sure you read our Comoros safety guide before planning a trip there.
Highest Risks You Expose Yourself to When Visiting Comoros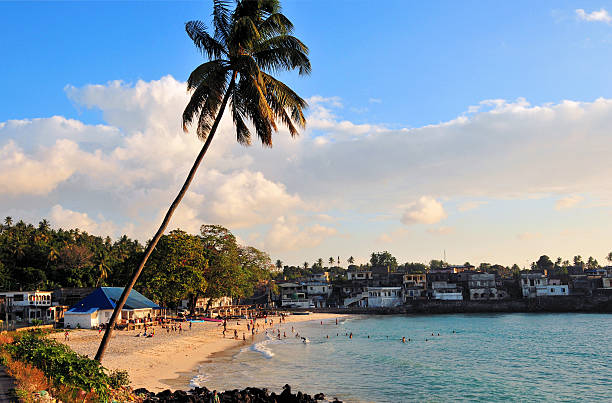 Overall Risks in Comoros
According to most news outlets, Comoro is a peaceful country with little to no major incidents. First of all, it is worth mentioning that you'll require a visa to be allowed entry in this country - they are usually available at the country's points of entry, as well as at the airport.
Then, the first risk that tourists expose themselves to when visiting Comoros is represented by tropical cyclones. The country is affected by such weather between the months of January and May. Before you board your train for Comoros, it's recommended to take a look at the current and upcoming weather conditions.
When it comes to violent incidents and crime, it appears the country experiences them mostly during the elections. For example, back in 2019, the country was subject to a couple of violent incidents and political demonstrations. If you're travelling through the country during an election or political event, it's recommended to avoid demonstrations, as well as large crowds.
Other than that, crime levels are reportedly quite low and no significant number of tourists have been victims of violence. If you want to travel by sea - on the Indian Ocean or in the Gulf of Aden -, keep in mind that piracy is practised here and it is also deemed a significant threat.
Let's take a closer look at Comoros' risks!
Theft and Pickpocketing Risks in Comoros:

LOW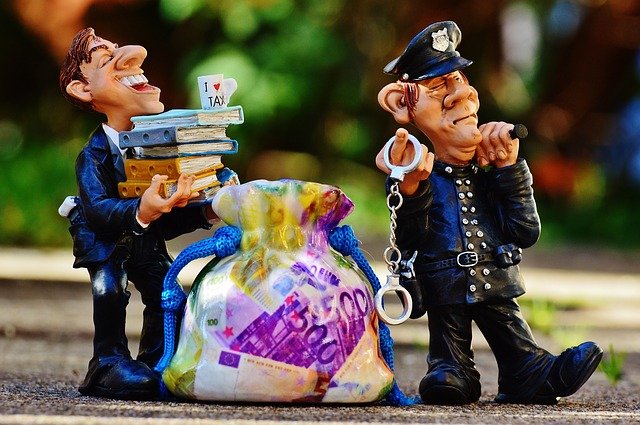 Typically, we could argue that the crime rate is relatively low in Comoros. And this applies to theft and pickpocketing, as well. Even so, you cannot rule out theft and pickpocketing risks altogether. This is why you should implement a range of quintessential precautions.
In line with official statistics, the crime level in Comoros is low. In spite of that, though, this doesn't mean that there aren't any risks whatsoever. This is why it's highly recommended to exercise additional caution in overcrowded areas, as well as the most popular tourist attractions.
On a different note, violent crime isn't likely to happen – in the sense that it is very uncommon. That is to say, homicide incidents haven't been reported for years. On the flip side, though, the most common types of crimes are home break-ins.
And these usually take place due to poverty, which is a real concern in the islands. Official stats outline that roughly 18 per cent of the population lives below the international poverty line, which is established at $1.9 per capita per day.
As for the incidence of poverty, this varies from island to island. Nonetheless, the highest rates seem to be on the island of Mohéli and, for the most part, in rural areas.
Concurrently, due to the colonial history of the islands, and the debate concerning the separate status of Mayotte, political demonstrations are prone to take place. This is specifically due to the anti-French sentiment, which is pretty widespread throughout the islands.
Notwithstanding, by implementing a bunch of basic security precautions, you can rule out the likelihood of crime.
How to avoid pickpocketing and theft in Comoros?
Generally speaking, it is contraindicated to walk around alone, especially at night. Concurrently, we advise you to protect your valuables and cash. It is better to safely keep them at a hotel, in a safe, preferably, as opposed to carrying them with you at all times.
At the same time, it's best to make copies of your identity documents – including your passport and keep them in a separate place than the hotel safe.
As a rule of thumb, you should steer clear of walking alone – specifically at nighttime. Additionally, you shouldn't have large sums of cash with you, nor should you display valuable belongings, as this could draw unnecessary attention to you.
Simultaneously, you should remain vigilant. By all means, if you're in the proximity of any political gatherings or demonstrations, it's recommendable to maintain a low profile.
Scam Risk in Comoros:

LOW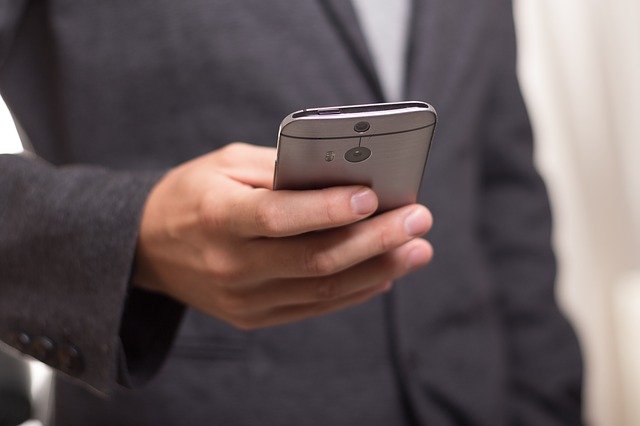 When it comes to scams, sources tell mostly of "fake banks" and "phone call" scams. In short, there's no major scam that one could be exposed to while visiting and travelling through Comoros. However, this doesn't mean that "petty scammers", so to call them, won't target foreigners and try to get their money. To avoid being scammed - even if it's for as little as one to five dollars - you should know all the tricks that locals (especially street vendors) use to play with your mind and sometimes with your emotions.
How to avoid getting scammed in Comoros?
First of all, it is recommended to avoid street vendors until you've browsed and researched more than just a couple of stalls. This is because such vendors and stalls rely on interesting souvenirs to make tourists buy such objects the first time they see them - the first time is when you also think that you're getting a deal.
If you browse multiple souvenir shops or other stalls, you may find the same item a lot cheaper and, therefore, save you a lot of money. Do your best to avoid inflated prices!
Then, you should also avoid any stranger/local that approaches you to sell you something, to ask for help, or to offer you their help - this usually happens when you're waiting for a taxi and you have your luggage with you.
Keep in mind that some people can and will do everything to get something out of you - even if it's just a dollar or your bag of clothes. Don't trust anyone and if they insist, politely refuse them.
Kidnapping Risk in Comoros:

LOW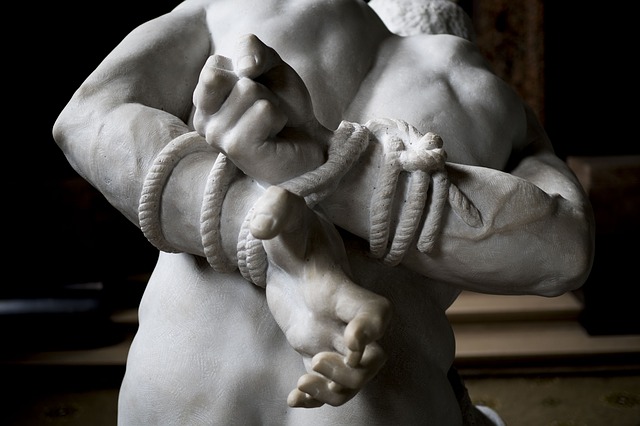 Kidnapping is a common concern for western travellers, specifically when they visit remote locations such as Comoros. The good news is that the incidence of kidnapping accidents isn't high.
How to avoid being kidnapped in Comoros?
While it's true that kidnapping occurrences aren't that common, being cautious and careful is still recommendable. That being said, as a rule of thumb, you should avoid visiting remote areas by yourself. Additionally, it's advisable to discover the islands during the daytime, to exclude the likelihood of kidnapping altogether.
Terrorism Risk in Comoros:

LOW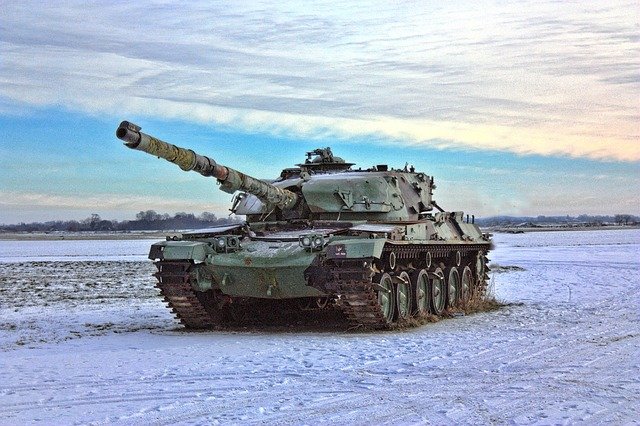 In reference to terrorism, there aren't any recent events that should be concerning in this respect. Even so, terrorist attacks could still happen.
After the intervention of the French army in Mali, which took place in January 2013, the security checks on aircraft have been enhanced, in an attempt to reduce risks.
Additionally, groups or individuals might still organize terrorist attacks, due to the conflicts in Syria and Iraq. Hence, it's highly recommended to be vigilant at all times.
How to avoid terrorism in Comoros?
In case you notice anything suspicious that may point to a terrorist event, you should flee the area as soon as possible and, after you are in a safe place, alert the authorities. In fact, you could simply run to the police station and give them a full report of what you've seen, if possible.
If you want to be more cautious and avoid being part of such incidents entirely, then you should limit the time you spend in really crowded places, official buildings, places of prayer, and so on, as these are usually targeted by terrorist groups.
However, given that Comoros comes with a very low risk of such attacks, you shouldn't worry about such a thing and focus on your trip - still, keep an eye on your surroundings, just as you would in your hometown.
Risks for Women Traveling Alone in Comoros:

Low

to

Medium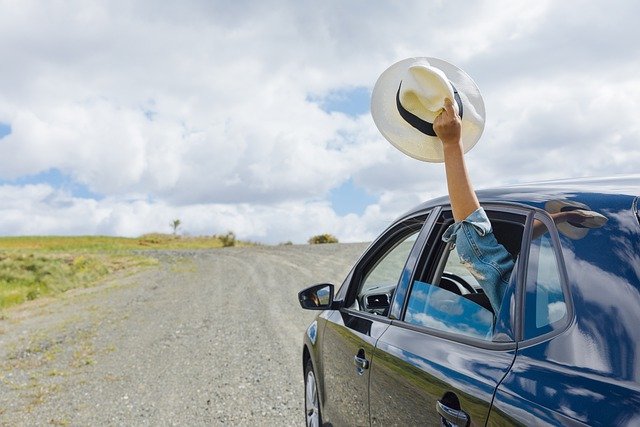 Another common question on the topic of travelling to Comoros is: is Comoros safe for solo women travellers? Over the last couple of years, more and more women have considered travelling solo; since this accounts for a unique, memorable experience.
However, should you attempt to go to Comoros by yourself, as a woman? It depends.
How to avoid crime as a solo woman traveler in Comoros?
Considering that the islands are Islamic, this entails behaving respectfully. To be more specific, women should dress modestly, especially during Ramadan. And even if the islands are fairly liberal, in comparison with other Muslim countries, it is considered disrespectful for women to display their chest, shoulders, knees, lower back or stomach. However, this doesn't mean that locals expect foreign women to cover their heads, as well.
As long as you consider these aspects, you should be on the safe side. Ideally, you shouldn't draw any attention towards you, if you intend to travel here by yourself.
Additionally, while sexual attacks aren't common, they might happen in some extraordinary circumstances. Therefore, avoid walking unaccompanied at night, especially to remote places. At the same time, it isn't indicated to go alone to bars or pubs, nor should you accept drinks from strangers.
All in all, if you decide to travel by yourself to Comoros, you are responsible for your own safety. Make sure you are acquainted with all the risks you are exposing yourself to. Bear in mind that there aren't any buses, since there is no transportation system in Comoros. The most common type of common transport is, in fact, hitch-hiking.
At the same time, telecommunications aren't reliable, whereas tourist facilitates are quite limited.
Rape Risk in Comoros:

LOW

to

MEDIUM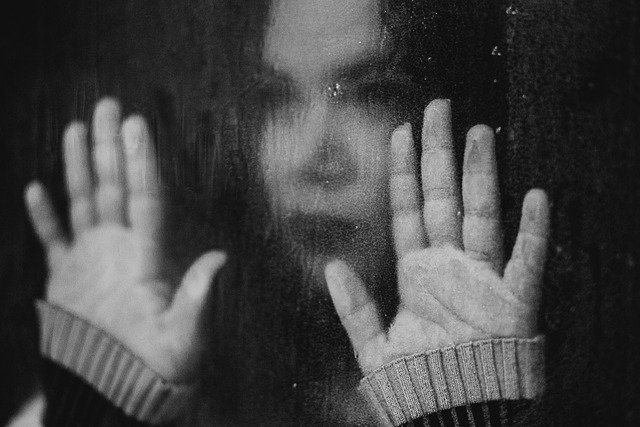 Even though crime incidents aren't that common in Comoros, there have been some reports of sexual attacks.  However, note that such incidents aren't really widespread. Additionally, there is little to no evidence pointing that locals target foreigners for these attacks.
How to avoid getting raped in Comoros?
When travelling to a less developed country, you should exercise extra caution. And this applies to Comoros, as well. Hence, in order to diminish the likelihood of being a victim of sexual attacks, you should be careful if you plan on visiting bars or nightclubs.
You should avoid going to these places by yourself, as this could expose you to a range of risks that could be avoided. Most importantly, under no circumstances should you leave your drink unsupervised. You shouldn't accept drinks from strangers either. These simple rules should protect you from being a victim of rape.
Risks for People Traveling with Children in Comoros:

MEDIUM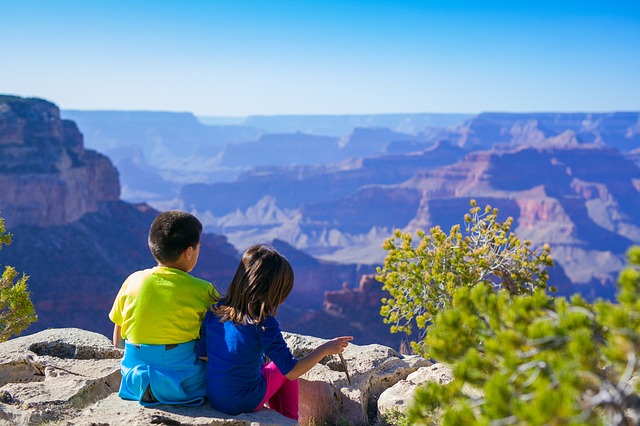 If you're wondering whether travelling to Comoros with children is indicated, this depends on several aspects.
For one thing, you should acknowledge that the living conditions in the islands are much different from what westerners are used to. There are numerous health risks, as we noted beforehand, which is why there aren't many families with children that choose to visit the islands.
How to avoid unwanted scenarios?
First of all, note that the medical facilities in Comoros are poor. In the case in which there is a medical emergency, you will have to be evacuated. It goes without saying that this is associated with a range of costs.
Therefore, you should get appropriate insurance coverage before travelling to the islands – this applies whether you're travelling with or without children.
Moving on, bear in mind that the road conditions in Comoros are poor. To be more specific, roads are congested, ill-maintained and at night, you can barely see a thing, since they are poorly lit.
Concurrently, even though some urban roads are paved, this isn't the case for most rural areas. What is more, roads are filled with potholes, and dangerous curves are really common. Plus, the roads don't pose any speed limits, even though the speed limits are below 30 miles an hour.
Another thing you should note is that there are no laws concerning child safety seats. To make matters worse, there aren't any specific organizations that supply roadside or emergency assistance. In the case in which one gets involved in an accident, one can rely on passerby assistance only.
Due to all these, travelling with children to Comoros isn't recommendable, since this would entail exposing them to a range of risks.
Natural Disaster Risks in Comoros:

MEDIUM

to

HIGH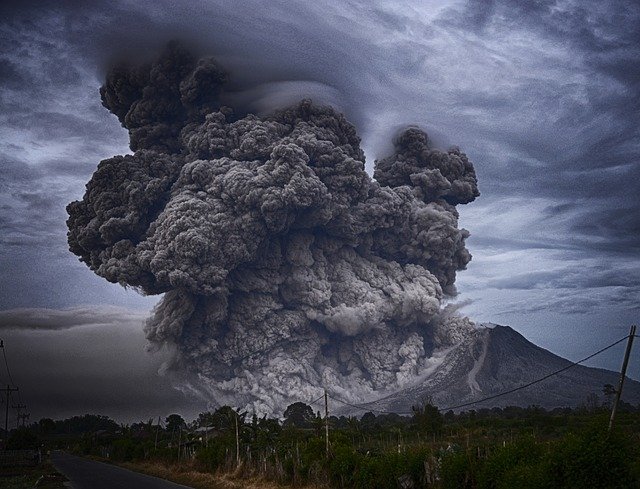 How safe is Comoros for tourists in terms of natural disasters? In essence, travellers should note that Comoros is likely to be affected by tropical cyclones – specifically between January and May.
As a matter of fact, the Karthala volcano in the proximity of Moroni on Grande Comore is known to erupt every now and then. The most recent eruption took place in 2007. And while there aren't any particular predictions that these could occur again, you should always check the weather situation beforehand.
Additionally, monitoring the weather condition while visiting the islands is highly recommended in order to stay informed.
Transportation Risks in Comoros:

MEDIUM
According to several sources, the public transportation facilities of Comoros are overall basic - especially in Anjouan. Travellers usually choose Mutsamudu as their place to stay, in terms of accommodation, as it comes with the most hotels and tourist facilities.
For example, Grande Comore and Moheli are known to lack tourist facilities, while the former comes with hotels of rather an unacceptable standard for most tourists. It is better to avoid the last two mentioned areas and choose Mutsamudu or the capital city, Moroni.
When it comes to road travel, Grande Comore comes with reasonable roads - however, keep in mind that only the main round-island one is documented and fit for travel. Reportedly, any other roads may be in a poor condition and may damage your vehicle.
If you're travelling to Comoros and want to drive a car, it is better to ask the locals - or the staff of your accommodation - about the status of the roads in the area and rent a vehicle that is able to handle them, so to say.
Night-Clubs, Pubs, and Bar Risks in Comoros:

LOW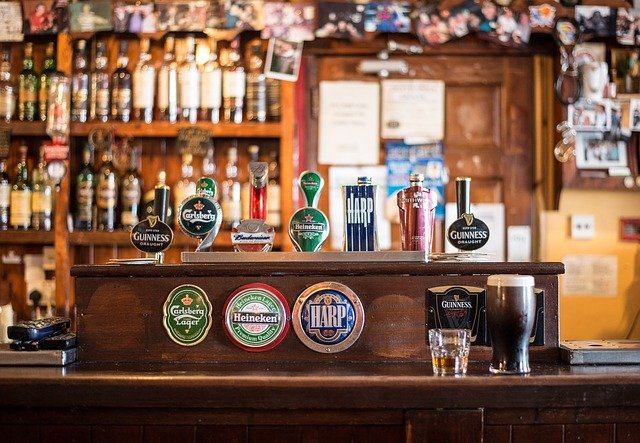 Every foreign country comes with interesting nightclubs, pubs, and bars, especially if they're made to fit the local culture and so on. As such, tourists have a hard time staying away from such locations - even though they may be dangerous.
While there are no reports of serious/significant incidents of violence and whatnot within Comoros, it is still recommended that you tread carefully and, as a rule of thumb, don't trust any strangers/ locals that look too friendly.
The first tip is to avoid walking alone during the night - no matter if you are in a club or at a beach bar. Being a little tipsy can take you far away from civilization, so to say, and you may unknowingly get yourself in danger. Also, if you are alone, you become an easy target for criminals.
Sources tell that, even if sexual assaults are not common throughout Comoros, they do occur and it is better for tourists to protect themselves and take the appropriate measures to avoid such things from happening.
Last but not least, when visiting nightclubs, pubs, and bars, make sure to avoid any strangers that approach you and/or offer you drinks. Even though the use of drugs in drinks has not been reported, it is better to be cautious. As such, order your own drinks and keep an eye on them at all times. Moreover, if you plan to use a taxi to get back to your accommodation, make sure to get one from a reputed company and avoid stopping one down the street - as the driver may scam you or do even worse things.
Health Risks in Comoros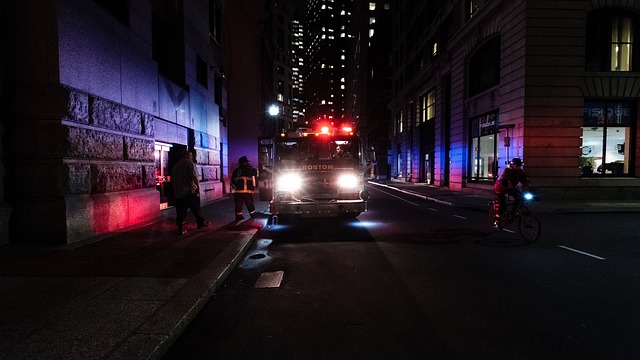 We continue our Comoros safety guide by presenting you with the health risks that come with the territory. Thus, you should note that cerebral malaria is quite common in Comoros. This is why you should exercise double caution when you pick your accommodation there. Essentially, you must sleep under a permethrin-treated mosquito net. You should also have anti-malarial medication with you at all times.
On the other hand, the East African Indian Ocean Islands have experienced an increase in chikungunya cases. This is an aggressive dengue-like ailment. Similar to malaria, chikungunya and dengue are diseases transmitted by mosquitoes.
Therefore, you should have proper clothing with you, as well as appropriate repellents and barriers that deter mosquito bites.
Adventure travellers and hikers should consider getting rabies vaccines. Moving on, mammal bites and scratches while in Comoros could lead to complications, which is why they should be taken seriously. Hence, after being immunized, it's highly recommendable to get medical assistance.
Moving on, water can also be contaminated in Comoros. And this applies to food as well. This is why you should get vaccinated against hepatitis A – irrespective of where you're staying or eating. On a different note, you might also get typhoid – through contaminated water and food. Specifically, if you plan on visiting rural areas, getting vaccinated is a must.
On a different note, adventure travellers should exercise extra caution, by getting vaccinated against Rabies. Rabies is rather common in the islands – nevertheless, it doesn't pose risks to all groups of travellers, only those that plan on discovering remote areas. That's because rabies is usually transmitted through bat bites. Therefore, researchers or wildlife professionals, as well as hikers, should get vaccinated in this respect.
List of Vaccines You Need in Comoros
It's very important to inform yourself of a country's health status before you visit it. This is because many countries come with specific diseases/ viruses/ outbreaks that you need to protect yourself from - sometimes using bug nets and other times by taking vaccines. As such, here's a list of the vaccines that you should consider taking before visiting Comoros:
Measles
Routine MMR Vaccines
Hepatitis A
Typhoid
Malaria
Rabies
Hepatitis B
Most Dangerous Areas in Comoros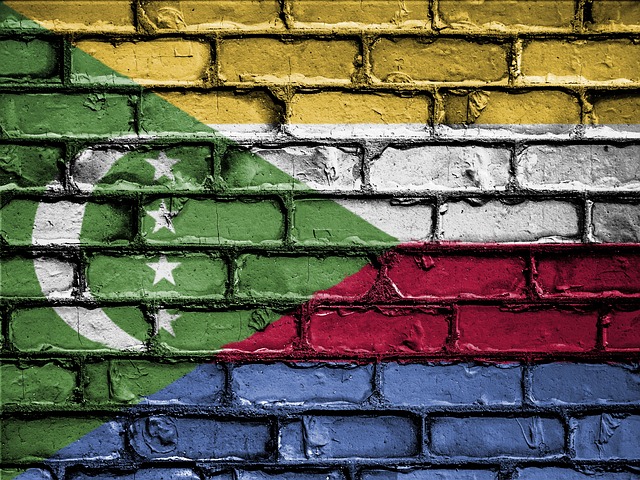 As mentioned throughout the article, Comoros is a rather safe country and, as such, doesn't come with dangerous areas that people should avoid on purpose. The best you can do to keep yourself safe while visiting this country is to keep an eye on your surroundings and think twice before doing or agreeing to something.
Then, consider the weather as well, as it might be the most dangerous risk that you'll expose yourself to when exploring the beautiful country of Comoros.
Concluding Remarks: Is Comoros Safe to Visit?
So, how safe is Comoros for tourists? Or, better said: is Comoros safe to visit?
It depends on how you put it. Even though there aren't any significant risks that are associated with the islands, you cannot overlook the aspects mentioned in our Comoros safety guide. That is to say, you should be aware of the risks linked to travelling to these islands.
This means exercising a range of quintessential precaution measurements, to eliminate the likelihood of being a victim of pickpocketing, kidnapping, crime, or sexual assault.
In plain English, if you respect our Comoros safety travel tips, you should be safe during your visit. Even so, solo women travellers and families with children might reconsider this destination, due to the risks we outlined above.