Seychelles looks like heaven. With its stunning beaches, crystal blue water, and amazing nature, it offers you views and places you thought existed only in movies. It's a place that allows you to find peace and have an unforgettable vacation with its beauty.
Still, you may ask "Is Seychelles safe to visit?" considering it's in Africa, and this continent doesn't have the best reputation.
If you want to travel to a heavenly place that not many people have the chance to experience, then this Seychelles safety guide comes to your aid. Let's take a look at these Seychelles safety travel tips, to ensure your well-being during the holiday.
Highest Risks You Expose Yourself to When Visiting Seychelles
Overall Risks in Seychelles:

MEDIUM
For some reason, the crime rate has increased in Seychelles over the past time. Things like robberies, break-ins, thefts, and burglaries become more frequent than usual.
For instance, Cote D'Or beach and Praslin Island have been targeted by wrong-doers. A number of attacks and robberies have taken place, causing panic.
Although police have taken measures to prevent further incidents, danger can't be ruled out.
In Seychelles, there are two seasonal changes throughout the year. Usually, they happen at certain times. The southeast trade winds are from May to September, whereas the northwest monsoon one is from December to March. Consequently, currents and waves are affected, making it dangerous to swim sometimes.
Normally, the east coast is affected during the southeast winds, while the west coast is affected during the northwest monsoon. Meanwhile, beaches at the southern tip are usually dangerous and not recommended. There can be very strong currents, and there's a high risk of drowning.
There's a high risk in the Indian Ocean and Gulf of Aden, as piracy is a threat.
Terrorism has no recent history in Seychelles, so it's safer compared to other African countries. However, that doesn't mean the possibility should be excluded. Most travels to Seychelles end up without incidents, but that doesn't mean the risk doesn't exist.
Pickpocketing and Theft Risks in Seychelles:

MEDIUM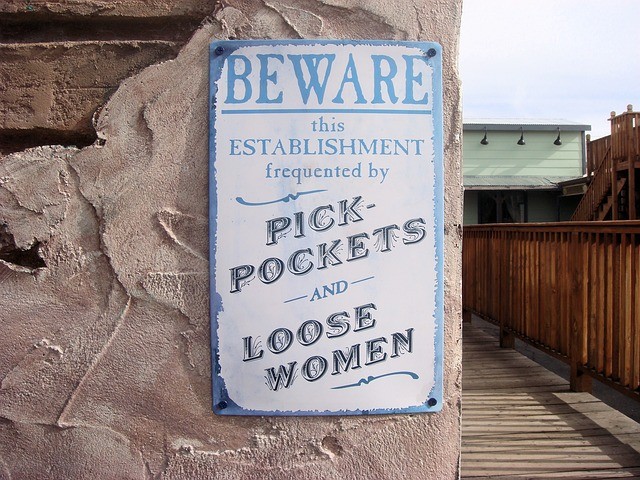 "How safe is Seychelles for tourists when it comes to theft?" you may be wondering. Well, it's just like in most places: the risk exists, especially since you're a tourist who is barely familiar with the place. You can be robbed at night, or your bag could be snatched. These are some of the things that could happen while in Seychelles.
Cars can be targeted by thieves too, and they would gladly take any valuable thing that's visible in your vehicle. Parked cars are the ones who are mostly targeted.
Residential and tourist accommodation and even beaches can easily become a treasure for thieves who are waiting to take action. Knowing you're a tourist, they may think you're rich, so they are waiting for the right moment to steal anything from you.
Also, there is a risk in isolated areas too, and even popular places such as the back streets of Victoria and Beau Vallon. These areas make it easier for thieves to act, as you are more vulnerable there as a tourist.
How to avoid pickpocketing and theft in Seychelles?
In order to stay safe and not end up having to sell your soul in order to survive for the rest of your trip, you should take some precautions.
For instance, to avoid having someone grab your bag and run for the hills, hold it tight in front of you. Another thing that you should consider is not taking all of your valuables with you. Are you going to spend all of your money in one day? Most likely not.
So, keep your valuables somewhere safe and always pay attention to your surroundings. Make sure your jewelry is not too eye-catching if you wear it, and use a hotel that is safe enough to let your precious things at.
Also, you shouldn't let anything valuable in your car on display. If you don't want to find your car with broken windows and no belongings, keep them somewhere safe.
Another thing you should take into account is not walking alone at night. Thieves usually target people who are alone and unguarded. If you can, walk with organized groups, or make sure you're in your hotel room before dark.
If there's a crowded area, be wary of your surroundings, as they are the perfect place for pickpocketers. It's harder to notice somebody stealing from you when there are so many people around, so make sure you guard your pockets accordingly.
Swimming Risk in Seychelles:

MEDIUM

to

HIGH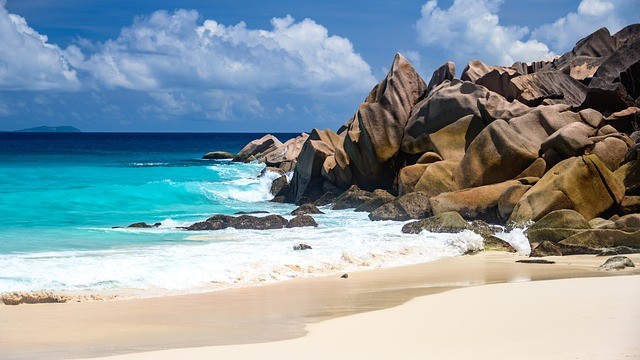 Seychelles has a high risk of drowning. Whether you're going to the islands with an organized group or not, you should take care during swimming sessions. If your group contains elderly people or children, then special care should be considered.
What causes this high risk of drowning is the fact that some areas have strong currents. Especially when there's a seasonal change, sea conditions are affected, resulting in strong currents on certain beaches at different times during the year.
For instance, while some beaches are safe during the northeast monsoon, they may not be safe during the southeast monsoon, and the other way around. Before going to Seychelles, make sure you check the weather condition. Once you arrive, seek local help if you can, so you avoid the wrong beaches during that specific period.
Scam Risk in Seychelles:

LOW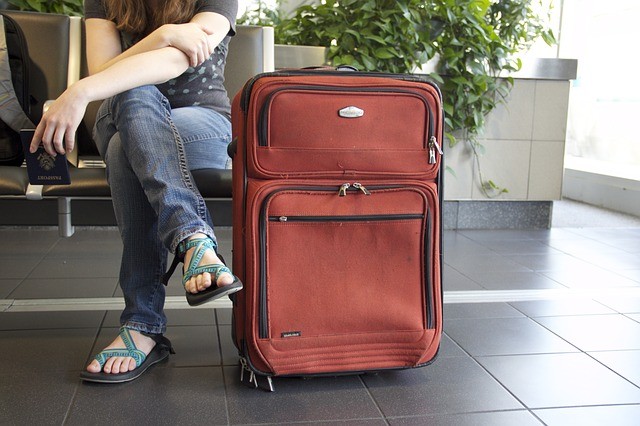 Do you keep asking "Is Seychelles safe to visit when it comes to scams?". Let's find out.
Just like in many places, there may be scammers watching tourists from the shadows, waiting for the right opportunity to strike and gain some money off them.
There may be scams even in the airport. In some cases, tourists were charged for overnight luggage storage, even though it wasn't overweight. Moreover, there have been cases when a few tourists didn't get their chance at the airport. You need to be careful when giving money. Tourists may be scammed, considering they don't know how the country usually operates.
How to avoid getting scammed in Seychelles?
Take care of strangers suddenly approaching you. Some scammers operate in groups, and they have one member distract you while the others steal.
However, the scam risk is not as high compared to other countries, so it's relatively safe from scams.
Kidnapping Risk in Seychelles:
LOW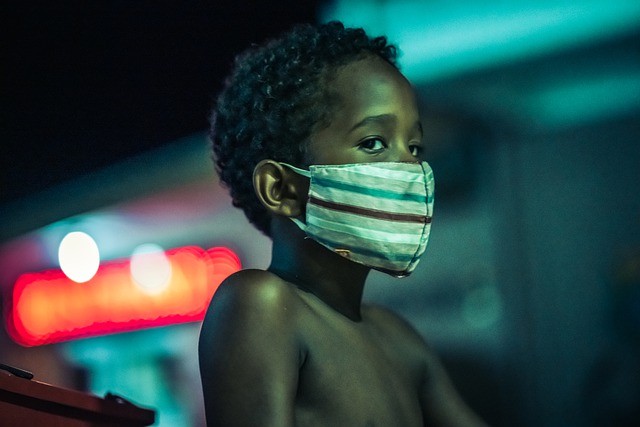 There have been no reports of kidnappings in Seychelles in the past few years - moreover, several sources that deal with crime statistics don't even have a category, respective statistics, for this type of incident. In this respect, we can assume that the country is quite safe when it comes to the risk of being kidnapped.
Furthermore, several sources tell that crime is generally non-violent, as the only crimes happening on the streets of Seychelles are robberies, break-ins, opportunist theft, and burglaries - these do not usually turn into acts of violence as criminals rely more on intimidation.
Therefore, you should not be afraid of being kidnapped - still, this doesn't mean that you shouldn't do your best to avoid such situations from happening.
How to avoid getting kidnapped in Seychelles?
In order to avoid getting kidnapped, you should avoid traveling alone - pretty much straightforward. Even the country is overall safe, you should limit the time you spend traveling alone, especially if you find yourself in remote or bad-reputed areas of the city you are accommodated in.
This includes poorly lit areas or shady buildings - in this respect, you should also make sure that your accommodation has overnight security guards, as well as external security lighting.
It's easy to avoid the risk of such incidents if you just keep an eye out and stay away from the areas that may make it easier for criminals to get a hold of you.
Terrorism Risk in Seychelles:

LOW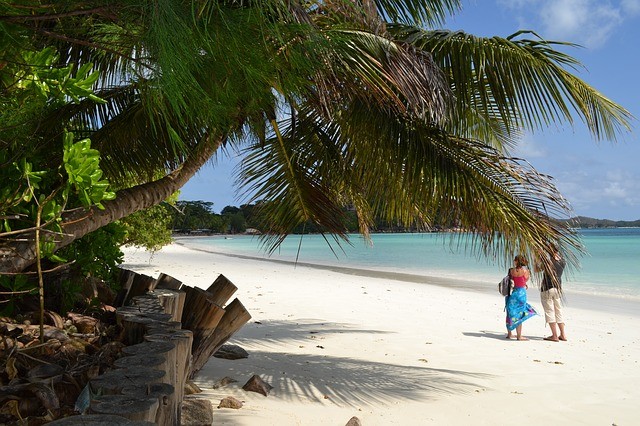 If you're wondering "Is Seychelles safe to visit considering terrorism in Africa?", you're just about to find out.
Unlike some of its fellow African countries, Seychelles is relatively safe to visit regarding terrorist attacks. There were no reports of attacks lately, so the waters are calm.
However, that doesn't mean that you can never expect an attack and that you shouldn't stay cautious. There's a beginning for anything, and you may get caught off-guard if you're not vigilant.
How to avoid terrorism in Seychelles?
There is a heightened terrorism threat level globally, so attacks are to be expected sometimes. For that reason, it's better to stay cautious anywhere you go. Be careful in crowded places or popular tourist attractions.
Certain events can be at risk as well. Ensure you're always close to a way out of an event, or that you stay away from religious events.
Risks for Women Traveling Alone in Seychelles:

LOW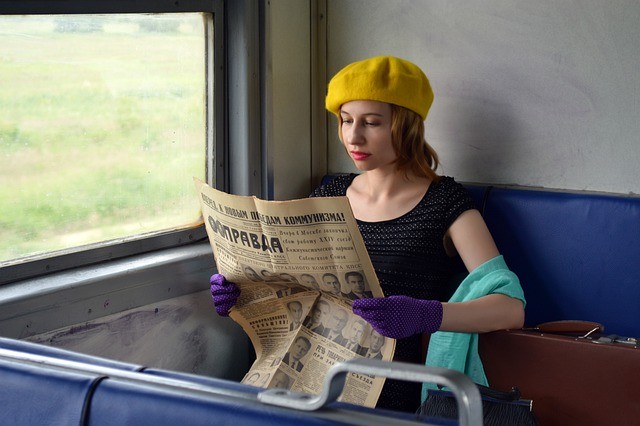 Do you wish to find out the answer to the "Is Seychelles safe for solo women travelers?" question? You've come to the right place.
Seychelles is popular for its beach landscapes. Despite being a popular romantic spot for couples, you can enjoy this place's beauty by yourself too. If you're a solo female traveler, you're up for a great trip that will recharge your batteries.
When it comes to safety, Seychelles is generally safe for single females. However, that doesn't mean there isn't the possibility to draw some unwanted attention to yourself. If it's too obvious that you're a tourist, people may try to approach you.
How to avoid crime as a solo woman traveler in Seychelles?
Make sure you check the dressing code before you visit Seychelles. Find out what's usually worn, so you don't end up wearing something too eye-catching. You may be tempted to wear something extravagant when in cities. Try to be as modest as possible when you're there, and save the revealing outfits for the beach and swimming.
Take care at the beach, and don't wander the streets alone at night.
Rape Risk in Seychelles:

LOW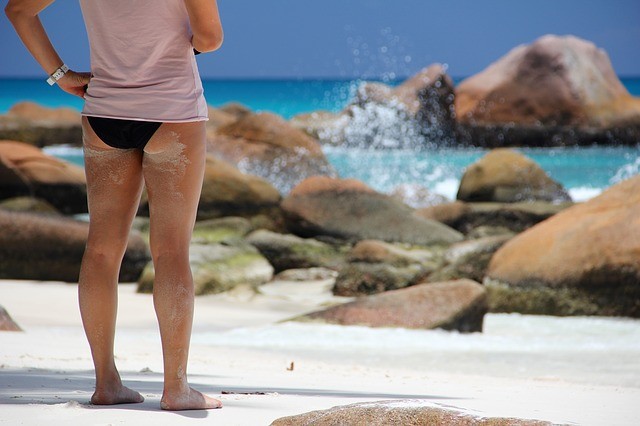 It is worth mentioning that, according to statistics, around 4000 crimes/criminal acts take place in Seychelles in a year - this may seem like a lot to some, but the country is ranked as the 81st out of 82 countries that have this statistic available. In short, the crime levels of Seychelles are pretty low.
Moreover, certain sources that deal with crime rates and such don't even have a category for sexual violence/ rape. There are also no reports of such incidents occurring within the country in recent years, meaning that tourists/travelers should have nothing to worry about.
How to avoid getting raped in Seychelles?
Still, this doesn't mean that you shouldn't take any measures in order to prevent and avoid rape. As mentioned before, you should check the local laws and customs so that you don't offend any locals, as well as the country's dress code.
Keep in mind that, when traveling to a foreign country, the best thing you can do is to adhere to its dress code, in order to blend in as much as possible with the locals.
Naturally, the usual tourist outfit is not wrong, but it might need some tweaks depending on the country. Other than that, you should try to avoid traveling through remote areas or into bad-reputed regions. Still, the rape rate is low and you shouldn't be too worried about such things, especially if you do take some basic precautionary measures.
Risks for People Traveling with Children in Seychelles:

LOW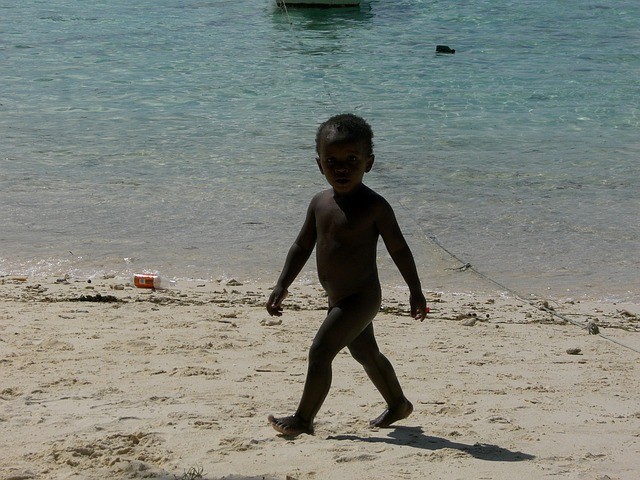 As you may have noticed so far, traveling to Seychelles comes with little to no risks - therefore, you can think of traveling with your children to this country. After all, if we are to think of mugging and pickpocketing, parents are more likely to be targeted by criminals rather than children.
However, there are a couple of things that you have to consider when traveling with your children.
How to avoid unwanted scenarios?
For example, remember that it is a foreign country you are traveling to - moreover, Seychelles is quite popular among travelers, so you might encounter more than just one crowd of tourists while visiting it.
With this in mind, be aware of the fact that your children may get easily lost if left unattended - you, or someone else you are traveling with, should keep an eye on them at all times.
There are really no other risks other than them getting lost in a foreign country - and if they do, you'll have to look for them and, eventually, contact the authorities. In short, pay attention to them and make sure that they don't get too curious and try to escape out of your sight.
Natural Disaster Risks in Seychelles:

MEDIUM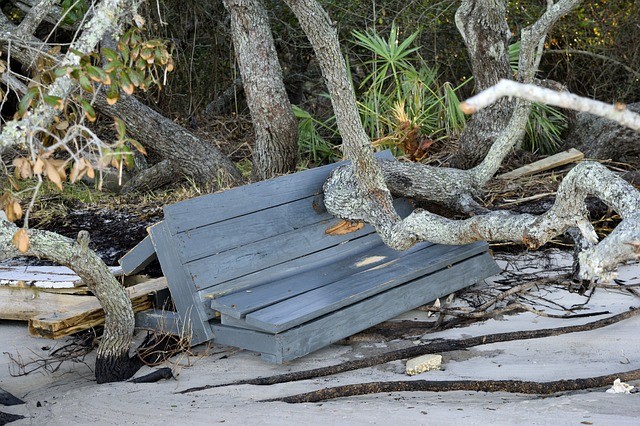 Seychelles is vulnerable to certain natural hazards, such as coastal floods, tropical cyclones, and storm surges.
Basically, Seychelles is an archipelago of 115 islands, and about 100 of them are low-lying. These islands, including Praslin, Mahé, and La Digue, contain mountains with steep slopes.
When storm surge hazards, wind, flood, and tropical cyclones have combined in the past they significantly damaged the country. A tropical storm called Felleng brought, back in 2013, heavy rainfall. It resulted in landslides and very severe flooding. Consequently, the losses exceeded $8.4 million.
Additionally, Tropical Cyclone Fantala passed near Seychelles' Farquhar Group back in April 2016 and damaged many buildings. As a result, many people have been impacted, and their livelihoods changed.
Make sure you check the weather condition before the big day. If a cyclone catches you off-guard while on vacation, it's very dangerous. You could harm yourself, and that's the last thing you want when you're planning to have a relaxing vacation.
Transportation Risks in Seychelles:

MEDIUM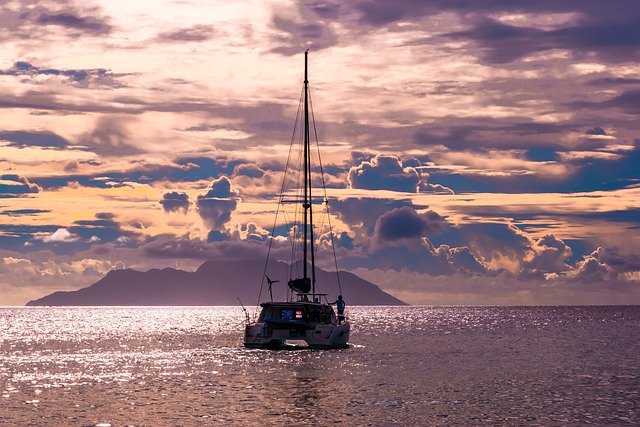 Seychelles has many unsafe roads to drive on. For example, Mahé has narrow roads that are winding with hairpin bends or sheer drops. And what's more dangerous is the fact that these roads don't always have safety barriers. There are roads that are flanked by storm drains too, so take care of the roads before driving.
Another thing you should be aware of is the fact that many drivers are drunk-driving in Seychelles. So, even if you abstain from some vodka for a day, somewhere else didn't, and is now putting other drivers in danger. Therefore, you should look out for such trouble-makers.
Also, driving standards may be different than what you're used to, so it's essential to check for driving rules and be very careful while on the road.
In terms of sea travel, keep in mind that across the coast of Somalia and in the Gulf of Aden have been the targets for some piracy attacks recently, meaning the risk still exists. There have been reports of attacks on local fishing dhows that happened in the Gulf area and the Horn of Africa.
As a consequence, all sailing yachts under their own passage should not get close to the dangerous area, or people on it may get kidnapped and held hostages. It's not really the best way to end a holiday, is it?
For access to the inner island resorts, there are ferries that can take you there. Still, you should pay attention to the ferry before joining the little journey. Make sure it's safe and it has life jackets for emergency situations.
Night-Clubs, Pubs, and Bar Risks in Seychelles:

LOW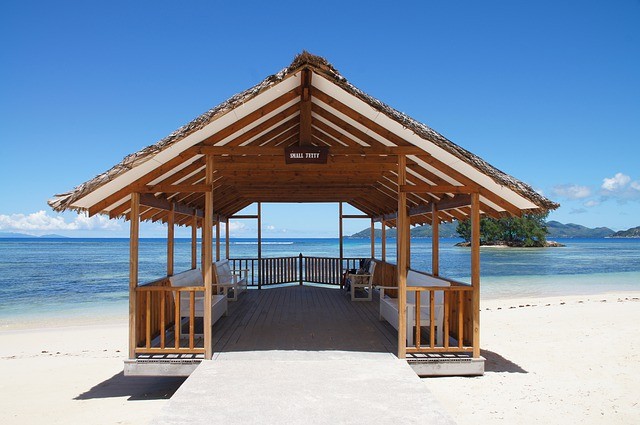 As Seychelles is quite a safe country, there have been no reports of serious incidents/violent acts within nightclubs, pubs, or bars in the past few years.
Naturally, this doesn't mean that you won't encounter the usual pub brawl or the one person that has had one too many shots. In this respect, you should apply the same level of caution as you would in any other pub or bar.
However, remember that you are in a foreign country! This means that you shouldn't stay in such locations late in the night and you have to always make sure that there's a taxi that can take you back to your accommodation.
Petty theft happens all over the world and, thus, the chances of you being robbed on your way home in a rather peaceful country like Seychelles are still pretty high.
You should also avoid visiting nightclubs, pubs, or bars alone. If you want to do so, it is better to stick with those that are located within your accommodation. If you accidentally upset a local, things might escalate, so it is better to be able to just go back to your hotel room rather than having to take a taxi.
Moreover, even there are no reports on the use of spiked drinks, you should still keep an eye on any beverage that you order so that you avoid being drugged and robbed.
Health Risks in Seychelles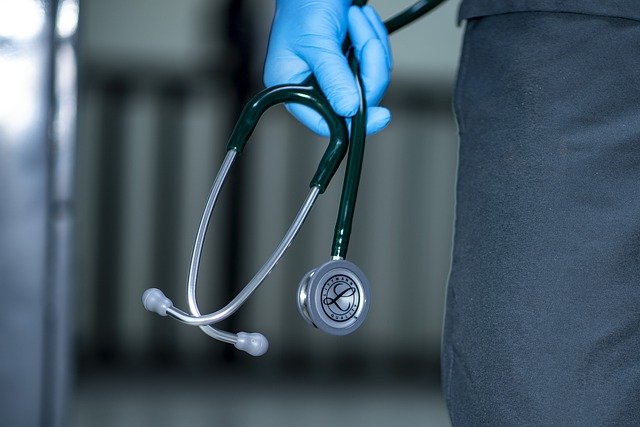 The main hospital of Seychelles, which includes accident and emergency services, is located in Victoria and can be contacted at +248 4388000. However, if you plan on traveling on other islands, especially more remote ones, keep in mind that the medical facilities there are quite limited and you may have to be transferred to the main hospital.
In this respect, you should have a first-aid kit prepared, as well as any other medication that you might need during your trip - make sure that the medication you want to bring you with can be brought to Seychelles beforehand.
In order to further ensure your safety as well as your treatment during your stay, it is strongly recommended that you travel with proper travel health insurance and with enough funds to cover any medicine that you might have to buy or any treatment that you might be subject to. In case of emergency and referral to a medical facility, you should contact your insurance company as soon as possible.
List of Vaccines You Need in Seychelles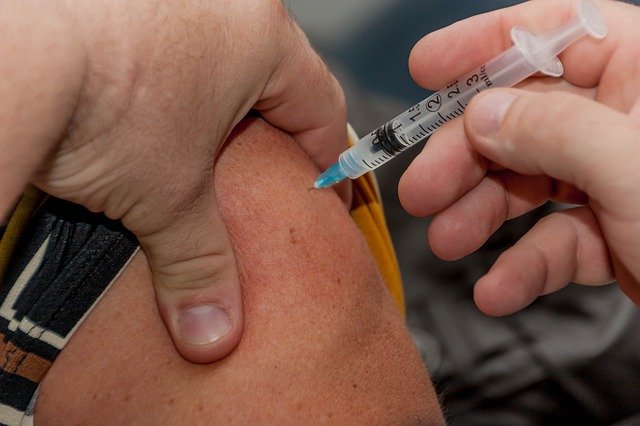 For a safe travel experience, make sure you visit your doctor some weeks before your flight. This can help you find out whether you need some vaccines or not. You may need routine vaccines, such as varicella, polio, yearly flu shot, rubella, measles-mumps-rubella, and others.
Some travelers may need the following vaccines until their Seychelles trip:
Hepatitis A
Hepatitis B
Typhoid
Yellow Fever
Rabies
Most Dangerous Areas in Seychelles
Code D'Or/ Island of Praslin - naturally, you may still want to visit this location, but caution is recommended while doing so.
Gulf of Aden/ Indian Ocean - risk of piracy attacks; caution is advised.
Concluding Remarks: Is Seychelles Safe to Visit?
This Seychelles safety guide has shown you which are the risk levels in this country and what can you do to avoid any unwanted scenario. Seychelles is beautiful, and you should peacefully enjoy the beach and water during your trip.
In order to enjoy these things without worry, make sure you get the required vaccinations and you're watching out for thieves. If you can't wait to swim, you should check what time of the year you're going in. Sometimes, certain beaches are not safe during some months, and when they are safe, other beaches become unsafe.
With these Seychelles safety travel tips, you should be ready to explore this paradise.