Most of us dream of going to Africa and crossing off the checklist the most important countries that we have been hearing of many times before. One of the best-known countries situated on this fascinating continent is Cote d'Ivoire, a tropical country placed on the Gulf of Guinea.
Due to political turmoil and economic crises that this country has suffered in time, most of the travellers are sceptical and want to know more about how safe is Cote d'Ivoire for tourists these days.
Even if Cote d'Ivoire has gone through two civil wars between 2002 and 2011, seven years later it seems to be returning to the tourist map. Given the fact that the security situation has improved over these last years, this country started to attract visitors all over the world again, with its charming French heritage and diverse geographical areas which characterizes it.
Nevertheless, as in most African countries, Cote d'Ivoire does not lack risks regarding the crime rate, the violence rate, natural disasters and terrorist attacks. Therefore, reading the following Cote d'Ivoire safety guide will prove very useful for dreamers who like a challenging destination. Read the following safety travel tips and decide whether or not a trip to this country could prove a nice experience for you.
Highest Risks You Expose Yourself to When Visiting Cote d'Ivoire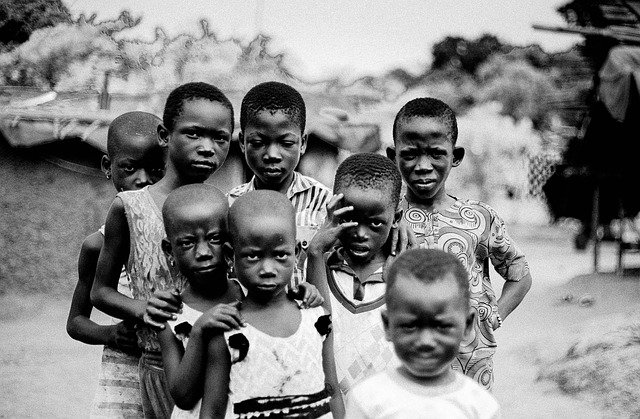 Overall Risks in Cote d'Ivoire:

LOW

to

MEDIUM
Cote d'Ivoire suffered critical economic crises in the last century, which were followed by serious civil wars which altered its condition extremely, causing political and social turmoil along with unfortunate notoriety. After decades of political instability who ended in 2011, Cote d'Ivoire seems to regain the visitors' interest along with an increase in what concerns its security situation.
Even if Cote d'Ivoire is safer now than it was some years ago, threats are still present in some parts of the country, whether we are talking about acts of violence, terrorist attacks or dangerous diseases.
What is advisable is to check advice before travelling, be it staying in touch with the latest news or consulting your embassy or travel agencies, who can provide realistic information for you. In the end, you are the only one who can decide how safe is Cote d'Ivoire for you and your family or friends. Are the risks worth taking? You be the judge.
Pickpocketing and Theft Risks in Cote d'Ivoire:

MEDIUM

to

HIGH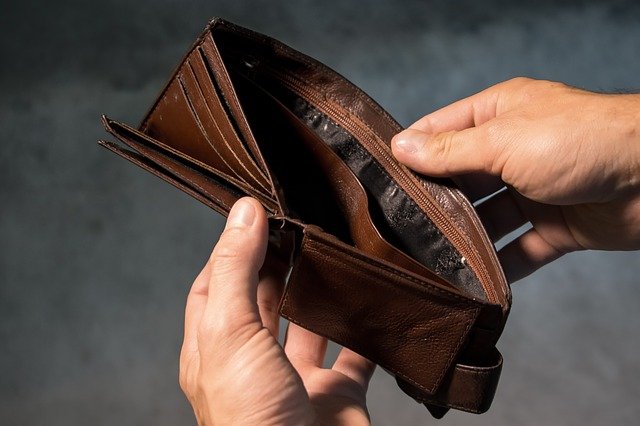 Even if the number of crime incidents have decreased in the last years, this problem has not disappeared completely yet. Travellers should exercise a high degree of caution, as tense security situations might appear especially at night and in crowded areas.
Car-jacking, theft from cars or pickpocketing are still common in this region, but with the proper measures taken, they can definitely be avoided.
How to avoid pickpocketing and theft in Cote d'Ivoire?
In order for you not to become a target victim in crowded areas, you should not carry any valuable objects which might be observed and targeted by criminals. You should be very careful with your valuable belongings and only carry small amounts of money and copies of your important documents. In case of theft, these pieces of advice could save you a lot of trouble.
What is more, you should pay extra caution when it comes to locking your door and closing the windows and also to avoid walking alone or leaving children unsupervised in crowded areas.
If such unwanted events happen, you might want to remember important contacts such as Police numbers: 110,111,170. Having these numbers at hand is a very important safety tip for your travel.
Violence Risk in Cote D'Ivoire:

MEDIUM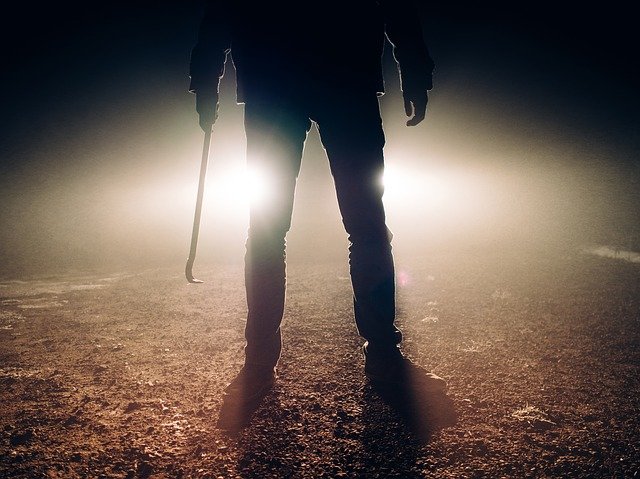 The violence risk is not spread today as it was some years ago, as security has improved over the years. Nonetheless, some of the criminal acts listed above might end in physical or verbal violence.
Cote d'Ivoire is a country in which weapons still circulate freely and therefore depending on the situation and context, you might be exposed to violence during your stay. Armed attacks are still present and they do not happen only during nighttime, so extra caution is required.
What is also common for Cote d'Ivoire are demonstrations, followed by disruptions of traffic or acts of violence. These have the potential of getting violent and the behaviour of the people involved might prove worse than you initially imagined.
You can keep safe by avoiding remote or very crowded areas where demonstrations or other public events are held, as well as not responding to violence when being challenged. What can be done is make a phone call to high authorities, who can advise you what to do or interfere when possible. Unlike other countries in Africa, the authorities can be trusted here.
Scam Risk in Cote d'Ivoire: LOW to

MEDIUM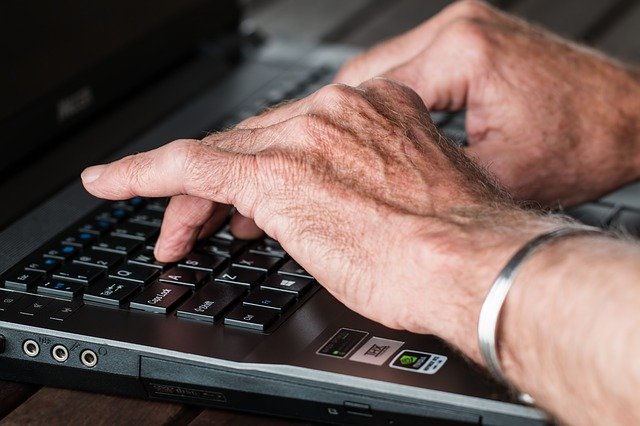 When it comes to scams, Cote d'Ivoire's criminals seem to engage more in online ones, so to say. Namely, we refer to e-mails that one may receive from this particular country that mention either large sums of money waiting for you there or, most commonly, dating people from there.
It goes without saying that you should not travel to Cote d'Ivoire because of an e-mail - no matter what you're being offered upon arrival. Be extremely careful with people contacting you and do not take their word for granted.
As for the more usual scams - those that happen fully in Cote d'Ivoire -, there are not that many reports of them actually happening. Naturally, this doesn't mean that a street vendor won't try scamming you for a higher price on one of their items, especially if they're selling souvenirs.
Cote d'Ivoire is a rather popular country and, as such, locals and vendors will definitely try to scam anyone that looks like a tourist. In fact, some of them may be selling goods only to foreigners and tourists - since locals won't buy them anyway due to their price.
How to avoid getting scammed in Cote d'Ivoire?
In order to avoid getting scammed while visiting this beautiful country you should, first of all, buy souvenirs or products/ items only from crowded shops. Naturally, the crowd should be formed from both locals and foreigners.
This is usually the best sign that a certain vendor has decent prices and good quality items. Even if you encounter street vendors with unique but expensive items, it's better to browse more shops until you settle your mind, so to say.
Then, for increased safety and protection, it's recommended to avoid anyone that approaches you or tries to help you - with luggage and so on. Initially, they seem good people that simply want to help you; however, they'll ask for money after that, as payment for their services.
The best thing you can do is avoid and/or politely but firmly refuse them. As mentioned above, never take a local's, stranger's word for granted - especially given the fact that you are in a foreign country.
Kidnapping Risk in Cote d'Ivoire:

LOW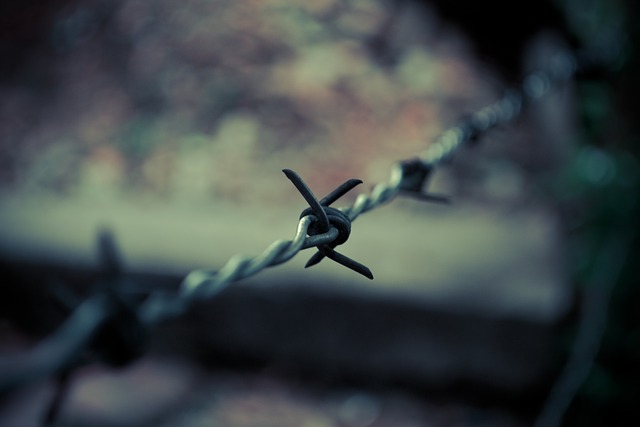 According to statistics, there are no reports of kidnappings taking place within Cote d'Ivoire in the last years. No foreign national has been kidnapped or in danger of being kidnapped. Most authorities tell only of the violent theft risk that tourists may experience while visiting this country - so you shouldn't worry about being kidnapped.
Naturally, this doesn't mean that you should completely rule this risk out - namely, it is better if you're prepared for any type of scenario, just to be sure that, no matter what happens, you know what to do.
How to avoid getting kidnapped in Cote d'Ivoire?
In order to avoid being kidnapped while travelling, the best thing you can do is to not travel alone. Solo travellers are clearly more prone to getting into uncomfortable situations. However, if you do travel alone, then you have to be careful at the areas that you travel through and visit.
For example, it is best if you stay away from remote or isolated areas - when outside of big cities -, and away from shady alleys, city outskirts, bad-reputed neighbourhoods, and so on - when you are in a major city.
Other than that, it is also recommended that you avoid talking/ interacting with strangers more than you need to. It goes without saying that you should refuse anything they offer you - be it accommodation, a nice dinner with their family, and so on. Even if some of them may have good intentions, it is better not to risk your safety, unless you personally know the individuals or you have a close friend that you're travelling with who knows them.
Terrorism Risk in Cote D'Ivoire:

HIGH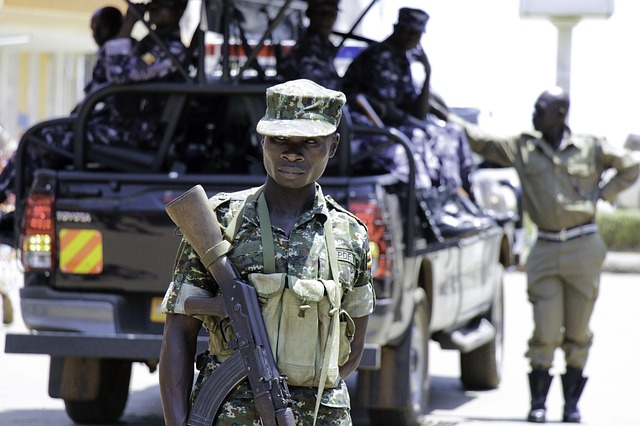 As in most of the countries in Africa, terrorism is present and it is a high threat for any visitor. In this particular country, the threat is even higher, as terrorist attacks happened in the recent past. Terrorist groups such as Al-Qaida in the Islamic Maghreb have a large influence over this region and the last attack initiated by them took place in 2016, followed by 18 deaths, including a number of foreigners.
How to avoid terrorism in Cote d'Ivoire?
In this region, the attacks are discriminate and they mostly took place in public areas such as hotels. Even though avoiding terrorist attacks can be difficult due to the fact that they are unpredictable, you might want to avoid staying in public places too much, as well as paying much attention to the people around you.
Risks for Women Traveling Alone in Cote d'Ivoire:

MEDIUM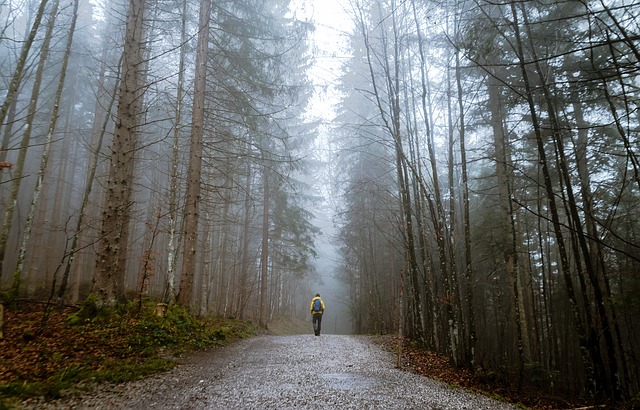 The most common advice for every potential visitor of Africa is to avoid travelling alone at any cost. Even if the threats in Cote d'Ivoire have decreased recently, you should try to be accompanied while walking or driving in these areas, as unwanted events might happen.
Women are very often targeted victims when it comes to petty thefts, robberies or pickpocketing, therefore you should pay extra care when travelling alone in Cote D'Ivoire, as it could turn into an unpleasant experience.
How to avoid crime as a solo woman traveler in Cote d'Ivoire?
As mentioned, solo woman travellers are mostly prone to petty theft, pickpockets and, in some cases, verbal harassment and catcalling. However, keep in mind that such things are common in almost every foreign country.
Even though Cote d'Ivoire is a popular tourist destination, the locals may still have issues with foreigners - especially if they're alone and don't respect the country's moral code. This is why, before travelling to any country, you should take a look at its customs and habits, to make sure that you won't do something that may bother the locals.
When it comes to safety overall, solo woman travellers should not travel alone during the night, through remote or isolated areas, and so on. In short, it is better to stick to the areas recommended for tourists and have a great time there, without exploring dangerous parts of the city/ country.
Rape Risk in Cote d'Ivoire:

LOW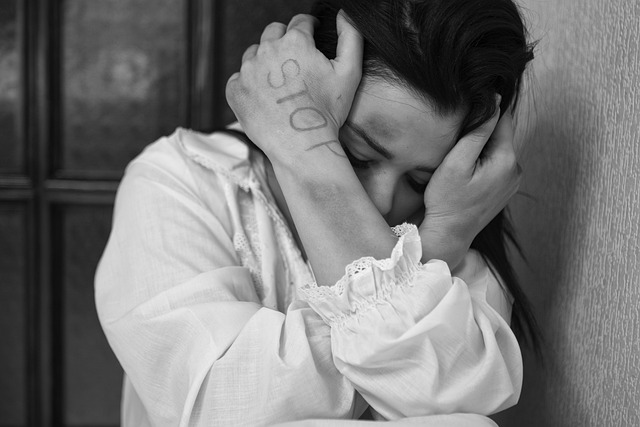 According to statistics, rape is not a serious issue in Cote d'Ivoire - some sources don't even have the official numbers for this particular aspect. As such, one shouldn't worry about such risks - however, as with every other aspect, it is worth knowing how to protect yourself from and, even better, avoid such things.
How to avoid getting raped in Cote d'Ivoire?
To avoid any unwanted scenarios, we recommend you to take a look at the local laws and customs of the country so that you learn how to draw as little attention towards yourself as possible. Even though the locals don't have something with strangers, so to say, and won't attack or harass them on sight, they may consider tourists as targets if the latter draw too much attention.
Then, avoid travelling alone through villages, remote and isolated areas, the outskirts of major towns, bad-reputed neighbourhoods and, obviously, during the night. If you do all of the mentioned and also keep an eye on your surroundings, you shouldn't get in any kind of trouble!
Risks for People Traveling with Children in Cote d'Ivoire: LOW to

MEDIUM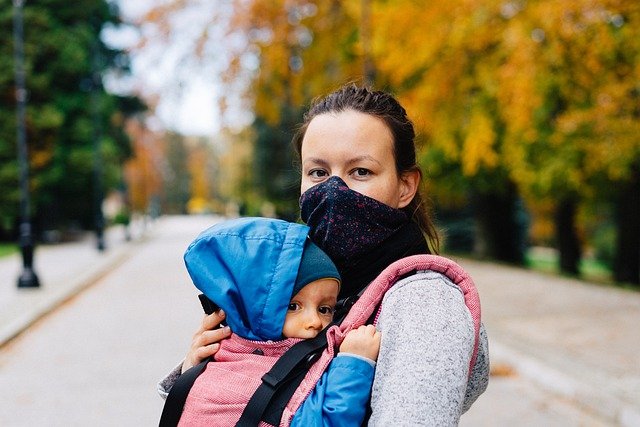 As you've seen so far, Cote d'Ivoire is quite the safe country when it comes to doing what a common tourist usually does, so to say. By this, we mean that, as long as you know how to keep yourself safe and secure, nothing bad should happen. The same applies to tourists that travel with their children - while the little ones will require more attention than usual, you won't have to be extremely worried about something happening to them.
Let's see how you can avoid bad things from happening!
How to avoid unwanted scenarios?
For example, petty theft and robberies do happen, but they are not common and usually don't target groups of tourists - just those in groups of 2 to 3 or solo ones. Speaking of groups, it goes without saying that you shouldn't travel alone with your children.
As mentioned, they require supervision and, given that you will have to shop for souvenirs and whatnot, you'll definitely need an extra hand and a pair of eyes to watch over them. Also, you may handle one child, but if you have two or more, you should not be the only adult on the trip!
Then, when it comes to health, you should have some basic medication that the children may need during the trip - such as common medicine for headaches, tummy aches, sprained ankles, or for a particular condition that they have.
Keep in mind that you may have a hard time buying the medicine that both you and your children need when in a foreign country, mainly because most countries don't share medicine regulations with the US/UK.
Natural Disaster Risks in Cote d'Ivoire:

MEDIUM

to

HIGH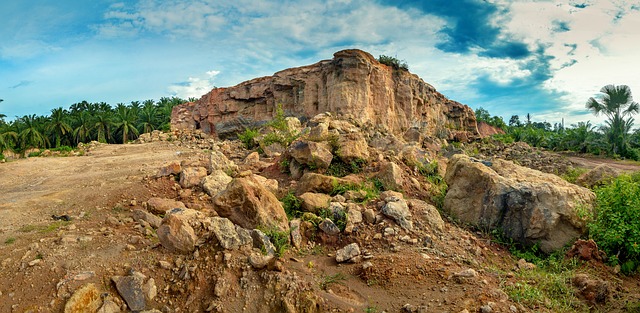 Depending on the time of the year your trip is planned, you might be exposed to some natural disasters that could burden your stay there. This country is characterized by seasonal rains and heavy rainstorms, which cause severe flooding and landslides that could turn into tragedies.
In the south of the country, the rainy season begins in May and ends in July, then reappears from October to November. You might encounter heavy rains from July to October in the central and north-central area and rainstorms in the north, from July to November.
What is more, between December and February, there are harmattan wind blows coming from the Sahara Desert, which can be dangerous for your health.
In order to avoid exposure to such dangerous risks, you must plan your travel carefully and always keep in touch with the weather reports for sudden changes. You might also consider choosing your accommodation wisely, in areas which do not pose any threats.
Transportation Risks in Cote d'Ivoire:

LOW

to

MEDIUM
Unlike many of the countries in Africa, the roads in Cote d'Ivoire are in a good condition, even though accidents do occur quite often. What is risky when driving on the roads of this country is the frequent obstacles, namely stray livestock, abandoned unlit cars and heavy rain. These make driving at night a dangerous challenge and should be avoided as much as possible.
Regarding public transport, the FCO does not encourage using buses or taxis, as they are in a poor condition which might make your travel an unpleasant experience. You risk the chance of getting assaulted or robbed on public transport, so you should be very cautious.
Whether you travel in a car, make sure you do not forget to close the doors and windows when you stopped your vehicle in traffic or when it is parked. Carjacking is a common habit in these areas. In case of any trouble, you should have the following phone numbers at hand, as the medical assistant (185) and the firefighters (180) are of great help in all kinds of unwanted situations.
Night-Clubs, Pubs, and Bar Risks in Cote d'Ivoire:

MEDIUM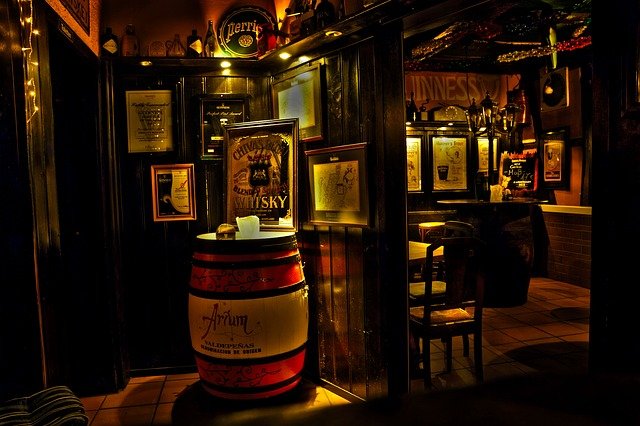 As expected, there are no reports of serious/ violent incidents taking place in the nightclubs, pubs, and bars of Cote d'Ivoire. In fact, according to most sources, such places are quite safe around here as they are properly protected by bodyguards and such.
However, not all nightclubs come with a name that they have to protect, for example, and might lack protection features for their clients. As such, it is recommended to do your research before choosing a certain nightclub - if, in doubt, it is best to rely on the pub/bar within your accommodation, as that's usually the safest place you can drink in while in a foreign country.
On the other hand, it is also worth mentioning that most unfortunate events happen on the way to and back from a nightclub, pub, or bar. Authorities warn you to refuse to get into shared taxis or public transportation, especially after dark. In terms of taxis, it is highly recommended that you always call for a taxi - and make sure that you call a reputed taxi company - and that you never get in one that you can hail down the street. By doing so, you avoid being scammed and not only!
Last but not least, even though there are no reports of drink-spiking in Cote d'Ivoire, it is still recommended to keep a close eye on your drinks, order your own, and don't accept any form strangers/ locals. As they say, better be safe than sorry!
Health Risks in Cote d'Ivoire
Comprehensive medical facilities can be found only in major towns, while other cities come with rudimentary ones, not fit for extensive treatment. On top of that, while medical treatment is readily available in those major towns - such as Abidjan - and is also of a reasonable standard, keep in mind that it can be quite expensive.
If you are in an emergency, only a couple of Abidjan's major hospitals are able to take you in - since there are only a few of them equipped with emergency facilities.
People in need of serious and comprehensive medical treatment may get evacuated to Europe for proper care. Due to the aforementioned, it is recommended that you travel only with travel health insurance, as well as with enough funds to afford any treatment, medicine, or evacuation procedure that you may be subject to.
In terms of health and health risks, keep in mind that, in Cote d'Ivoire, malaria is endemic, dengue fever outbreaks may occur, and there's also the risk of Zika virus transmission. We strongly recommend you to check the latest status - health-wise - of each country that you visit at least 8 weeks before your trip so that you know what vaccines to take and how to properly prepare for your trip.
For example, most common viruses are spread by insects, usually mosquitoes - in this case, you'll want to take a bug repellent with you.
If you need an ambulance while in Cote d'Ivoire, call 180 and then, as soon as you are sent into a medical facility for either treatment or observation, it's recommended to call your insurance company as soon as possible and inform them of your situation.
List of Vaccines You Need in Cote d'Ivoire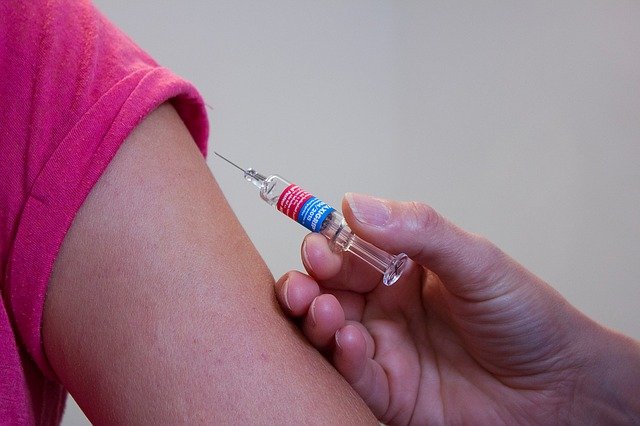 A trip to the African continent should also be preceded by a visit to your health care provider. This is not only because the medical services there are very expensive, but also because you need to make sure you have the required vaccines which can help you not get in contact with the most common diseases.
Make sure you go to Cote d'Ivoire very well informed by a health care provider or a travel health provider at least 6 weeks before you travel and have all the shots needed in order to return home healthy.
In order to follow these Cote d'Ivoire safety tips, you must take into account that you could come in contact with diseases such as Hepatitis A and B, Influenza, Measles, Rabies, Yellow Fever, not to mention the outbreak of Meningitis found there.
Most Dangerous Areas in Cote d'Ivoire
As mentioned before, the situation in this state has improved and daily life has almost returned to normal. Nevertheless, the question of whether the cities of Cote d'Ivoire are safe or not remains open and invites you to answer it for yourself.
Although some embassies advise avoiding non-essential travel in some areas of the country, the only problematic region which should be avoided is the border with Liberia, in the western region. Places such as Dix-Huit Montagnes and Moyen-Cavally nearby this border pose serious dangers, as armed militias are still active. There have also been reported many acts of banditry or carjacking nearby, therefore it is advisable to erase this region from your must-visit list.
Among the most notorious places in this country, we also mention Abidjan, Grand Bassam, Treichville, Adjame, Abobo, Yopougon, Charles de Gaulle, Bouak, Seguela and Guiglo. The bad fame of these places was given by the crime rates registered there, including robbery, theft and carjacking.
Make sure you have a well-organized and well-researched plan for your trip to Cote d'Ivoire, as Cote d'Ivoire is safe to visit only in some of its cities.
What is more, pay double caution to landmines spread around this country. They might prove harmful to your health, so make sure you act properly in order to avoid getting hurt.
This Cote d'Ivoire safety guide advises you to warn the authorities about the mine or bomb, try not to touch it and mark the place. In this way, you will not only keep yourself safe but also help the de-mining teams identify such remaining bombs which can hurt other people as well.
Concluding Remarks: Is Cote d'Ivoire Safe to Visit?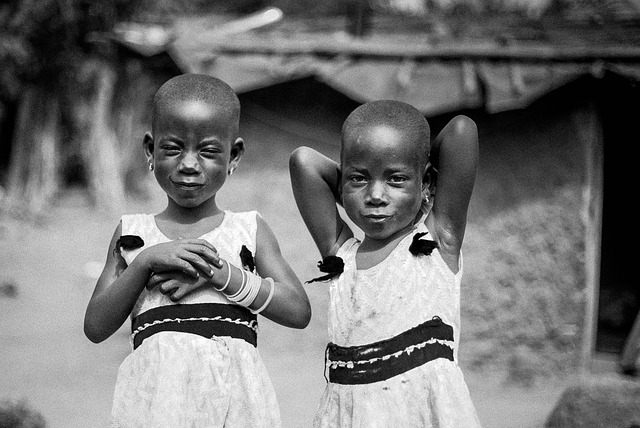 In case the previous Cote d'Ivoire safety guide did not meet your expectations when it comes to the risks found in this country and you are not let down, make sure you take into account all these aspects which assure you that your trip will be enjoyable and what is more important-safe for you and your family.
Enjoy the African culture and the beauties of a country that managed to return on the right track after a long series of unfortunate events and keep in mind the possible risks that you might be exposed to while you are there. Do not forget the most important Cote d'Ivoire safety tips:
Monitor local media for up-to-date weather reports and news
Follow the instructions of authorities
Be vigilant in public places
Avoid night walks and remote areas
Get proper medical insurance and the required shots
Pay double caution to the people around you
Be careful with your belongings
...and do not forget to enjoy the African adventure in one of the most peaceful countries in Africa.