Equatorial Guinea is a beautiful country, which has a lot to offer if you give it a chance. While it is true that this country has a somehow bad reputation due to failed coups, trafficked bushmeat, or corruption, it comes with an astounding range of wonders, as well.
Its stunning black-and-white shores are something else, the rainforests abound with life and colour, the species of endangered primates, the nesting seat turtles – all these make an adventure to Equatorial Guinea worth the effort.
Nevertheless, before you take the plunge, you should consider reading our Equatorial Guinea safety guide. We'll answer the most widespread question on the topic, which is: how safe is Equatorial Guinea for tourists?
Highest Risks You Expose Yourself to When Visiting Equatorial Guinea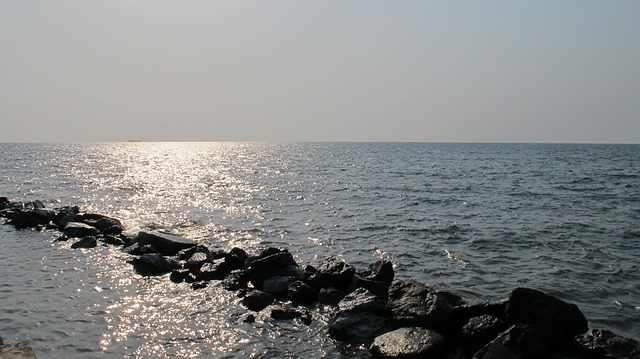 Overall Risks in Equatorial Guinea: LOW to MEDIUM
On the whole, if we were to compare Equatorial Guinea with other African countries, we could say that Equatorial Guinea poses a reduced number of threats. This is backed up by official information. Nonetheless, that isn't to say you should leave your guard down, as travelling to this continent entails a range of precaution measures, to enjoy a safe journey.
In recent years, the political situation has been stable – for the most part. Even so, you should note that, in the case of political events or protests, the security forces, police or military might be present on the streets. This is why, as a rule of thumb, you should steer clear of this kind of demonstration, as they can escalate into violent gatherings.
On that note, you should monitor the local media, so that you are informed regarding gatherings or anything of the kind.
Pickpocketing and Theft Risks in Equatorial Guinea:

MEDIUM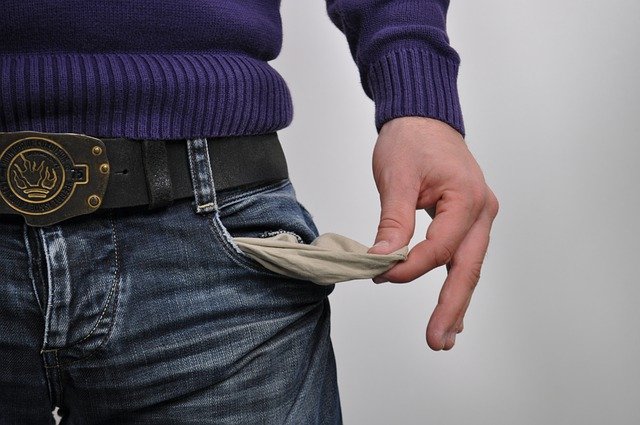 How safe is Equatorial Guinea for tourists when it comes to theft and robbery? Sadly, when it comes to theft and robbery, the risks are there – and this applies to most African countries.
More specifically, there has been noted an increase of robbery cases against the people going from Malabo to Bata. These happened to people traveling by taxi. In addition, assaults are likely to occur in taxis, as well – which is why you should avoid taking a shared cab. Both expatriates and visitors are prone to be victims of petty theft incidents.
How to avoid pickpocketing and theft in Equatorial Guinea?
In order to reduce the likelihood of theft and robbery, you should protect your sensitive personal belongings at all times.
Concurrently, you should avoid wearing flashy, valuable pieces of jewellery, so that you don't draw unwanted attention towards yourself. This applies especially when you're exploring underdeveloped areas. In addition, you shouldn't travel after dark, nor should you walk alone after nightfall around Bata and Malabo.
Scam Risk in Equatorial Guinea:
LOW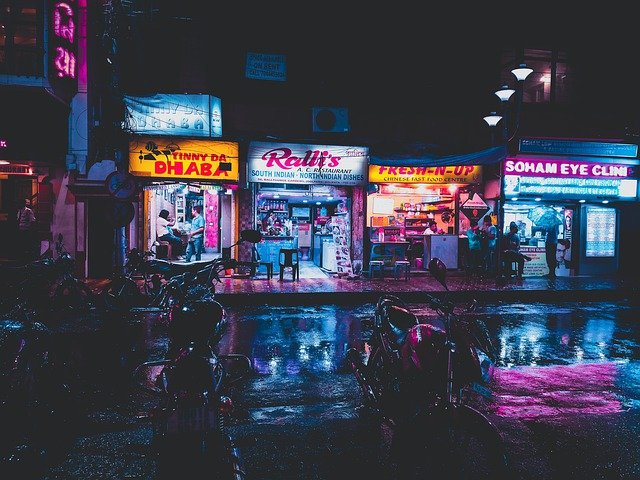 When it comes to scams, there have been no significant reports in recent years. In general, tourists and foreigners that happen to be travelling through Equatorial Guinea should worry only about getting robbed, especially when using the taxi service. Other than that, you should just apply some basic rules of common sense, so to speak.
By this, we mean that you should always be cautious and expect to be scammed - to an extent, of course. Local merchants and pubs will surely notice that you are a tourist and will probably try to scam or trick you.
How to avoid getting scammed in Equatorial Guinea?
As mentioned above, locals will eventually try to scam tourists and foreigners. Naturally, we are not talking of complex, large-scale scams. For example, certain pubs or bars might avoid bringing you a menu so that you will order things without knowing their price - this gives them the opportunity to overcharge you.
On the other hand, street merchants are likely to scam you anywhere in the world, by pretending that they sell high-quality items and so on. If you are looking for good, pricey souvenirs, it is better if you search for a reputable store. Use street merchants only for cheap, symbolic items. If you do this, you significantly decrease your chances of getting scammed.
Kidnapping Risk in Equatorial Guinea:

LOW

to

MEDIUM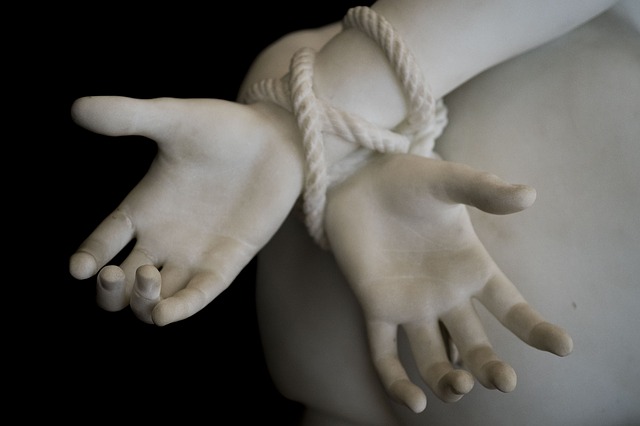 Is Equatorial Guinea safe to visit if we were to assess the risk of kidnapping? Of course, kidnapping is a topic of major interest when travelling to Africa, since many accidents have been reported on the continent.
And while it's true that the kidnapping risk isn't staggering high, some incidents happened in the past. For example, a few years ago, pirates attacked a container ship off the coast of Equatorial Guinea. Also, they kidnapped four crew members.
This means that the danger is there; which requires tourists to be wary when exploring the country. In addition, occasional kidnappings for ransom took place. However, these aren't prevalent.
Concurrently, it appears that Chinese expatriates, in particular, are targeted in Malabo. This is due to the perception that Chinese expatriates have significant accounts of cash with them – which is true, to some extent, as the Chinese Embassy in Malabo advises them to avoid leaving cash at their accommodation.
How to avoid getting kidnapped in Equatorial Guinea?
In essence, one of the most important Equatorial Guinea safety travel tips is to steer clear of exploring remote areas alone, especially at night. On a different note, overcrowded areas aren't better, from this viewpoint, in the sense that incidents could happen there, as well.
That is to say, you should be sensible regarding the areas you choose to explore. And if you choose to travel solo, make sure you factor in all the risks that come with the territory, as these shouldn't be ignored.
Terrorism Risk in Equatorial Guinea:

LOW

to

MEDIUM
Until recently, the risk of terrorism in Equatorial Guinea was really low, in the sense that no incidents were monitored. Nonetheless, since 2015, things have changed in this respect. To be more specific, the risk of terrorism has increased in the region – particularly in neighbouring Cameroon. As a result, we cannot exclude terrorism altogether due to this fact.
This is why you should be cautious and wary at all times – especially when you're in overcrowded places or top tourist areas.
How to avoid terrorism in Equatorial Guinea?
As mentioned above, caution is recommended at all times when visiting a foreign country, especially when it comes to terrorism. Even though the risk is low, it is better if you keep an eye out on your surroundings and know how to keep yourself out of dangerous situations.
Naturally, you shouldn't be avoiding crowded places and such at all times. Instead, you should limit the time you spend in and around them and watch out for suspicious activity or items. In this respect, we also have to mention places of prayer, official buildings, shopping centres, and malls as other locations that are usually targeted by terrorist groups.
Risks for Women Traveling Alone in Equatorial Guinea: LOW to MEDIUM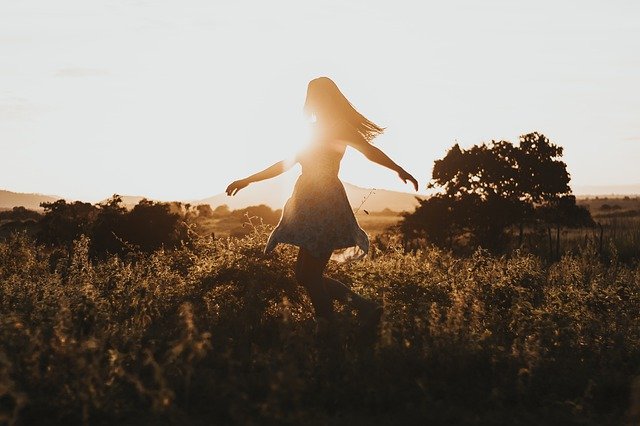 If you're wondering: is Equatorial Guinea safe for solo women travellers, the answer is: it depends on how you put it. All in all, in line with statistics, the risk of crime isn't as high as it is in other African countries. But there are still some dangers – you alone can determine whether you want to put up with them or not.
Essentially, by taking the necessary precaution measures, you could attempt to plan a trip to Equatorial Guinea as a woman solo traveller. In spite of that, you should be aware that, as a solo woman traveller, you will draw attention to yourself. First and foremost, white women look entirely different from local women, making you stand out. As a result, in some cases, people might make comments or stare.
How to avoid crime as a solo woman traveler in Equatorial Guinea?
In these scenarios, it's best to ignore them to avoid unwanted incidents. Aside from that, you should avoid drinking alone in clubs, as this could make you susceptible to robbery, assaults, and not only. Under no circumstances should you leave a drink unattended in a public place, nor should you accept a drink from a stranger, as this is a common tactic employed by criminals targeting alone women?
So, is Equatorial Guinea safe for solo women travellers? Overall, we could say that this is a subjective topic. Some women might be willing to travel to Equatorial Guinea, but they should acknowledge the risks. Plus, with the right precaution measures, you should be safe.
Rape Risk in Equatorial Guinea:
LOW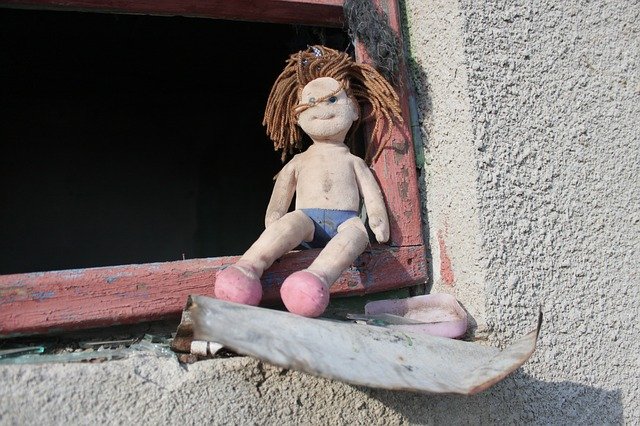 As you've seen so far, Equatorial Guinea is a rather safe country, as the most serious incidents here are robberies and assaults. There is little to no information regarding rape or sexual assault, as well as no significant reports in recent years.
Given this, you shouldn't be that worried when it comes to such things - however, as always, it helps to be a little bit more cautious, especially when you are traveling alone.
How to avoid getting raped in Equatorial Guinea?
As mentioned earlier, you shouldn't be drinking alone in bars or pubs. Moreover, you should also avoid traveling alone during the night or relying on certain transportation services after the sunsets. It is better if you do all of your activities during the day and rest during the night, so to say.
There have been a number of assault incidents in shared taxis in the city of Bata - we can expect these to have happened mostly during the night. This is why you should not be traveling alone. Still, the risk of you being assaulted is quite low, so you shouldn't be worrying about this too much.
Risks for People Traveling with Children in Equatorial Guinea:

LOW

to

MEDIUM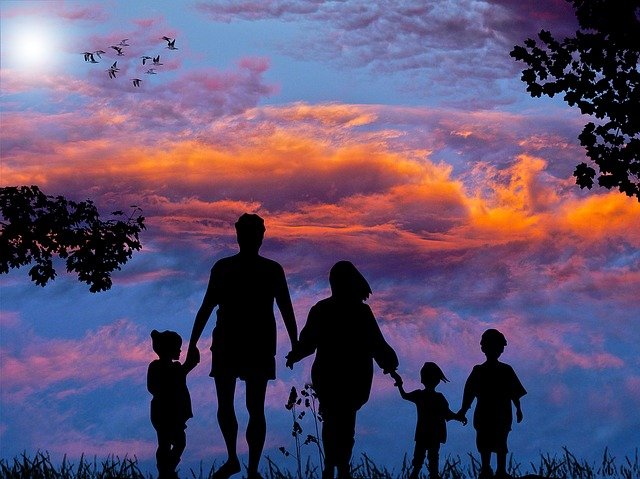 Should you attempt to travel to Equatorial Guinea with children? Once again, this depends on your style of travelling, whether your family is passionate about adventures, and you're willing to cope with poor infrastructure, among other things.
While the majority of roads on the Rio Muni mainland and Bioko Island are paved, if you want to explore isolated rural areas, you might encounter difficulty when it comes to road availability and conditions. In addition, bear in mind that police and military roadblocks are due to happen at any time.
You may be required to provide proof of identification, or, alternatively, vehicle registration documents, as well as an explanation of your reason for travelling to the country. If you don't comply, you are likely to detention.
On a different note, sea travel comes with a range of risks, as well. Numerous attacks have taken place in the Gulf of Guinea, which is why you should exercise additional caution.
When it comes to medical facilities, they are generally poor, so make sure you know what to expect. As for the food bought from local street vendors, it might not address the standard hygiene requirements.
How to avoid unwanted scenarios?
Besides the fact that you have to ensure their health and such, probably the most important thing when travelling with children is keeping them in check, so to say. You will, obviously, bring all the medicine they may need with you, as well as a first-aid kit with the things that may prove essential in case they get hurt.
However, you must also keep in mind the fact that children can be quite naughty, run away, or simply try to explore their surroundings on their own. In this case, you do have to keep an eye on them at all times - or at least have someone that can take care of them when you cannot do so. Moreover, if you are able to keep them under surveillance, it is quite unlikely that they'll get into any trouble - both minor or major.
Natural Disaster Risks in Equatorial Guinea:
LOW
In view of natural disaster risks in Equatorial Guinea, there is little to report. The only thing worth noting is that, during the summer season, significant downpours could cause notable damage to bridges and villages. Of course, since most cities are coastal, there are some risks in this area, as well.
In addition to that, due to the shortcomings of the infrastructure, and the lack of suitable infrastructure in some places, response operations could be complicated or incapacitated.
Transportation Risks in Equatorial Guinea: LOW to

MEDIUM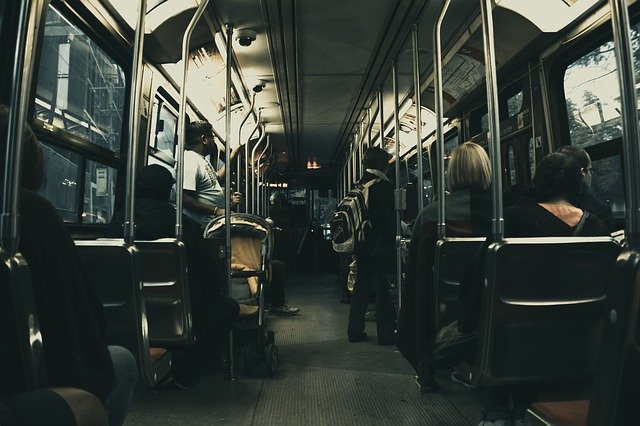 If you wish to travel on the island of Bioko or outside of Bata - on the mainland -, then it is recommended that you have a copy of the visa and photo page of your passport with you. You should do so unless you have an Equatorial Guinean resident permit.
Also, keep in mind that land borders can close with little notice. Before starting your travels for the day, so to speak, check with the local authorities to make sure that you are able to travel to and beyond border areas.
When it comes to road travel, Bioko Island's most major roads have been recently paved. The same goes for the roads on the Rio Muni mainland. Naturally, rural areas may come with poor road conditions which will make driving a lot more difficult.
Military and police roadblocks are common, so make sure to carry proper identification and vehicle registration documents with you at all times if you are driving.
Be careful of uniformed security or police that might try to engage in extortion at roadblocks. It is recommended that you do not pay bribes or any other funds that are requested by them - unless they are taxes or such - and instead ask for a detailed ticket. This ticket should detail the alleged violations or offences and it can be paid at a local court.
When it comes to public transport, it is very limited, especially on the mainland. You may want to either limit the area you wish to visit or rent a car for the duration of your staying in Equatorial Guinea.
Night-Clubs, Pubs, and Bar Risks in Equatorial Guinea:
LOW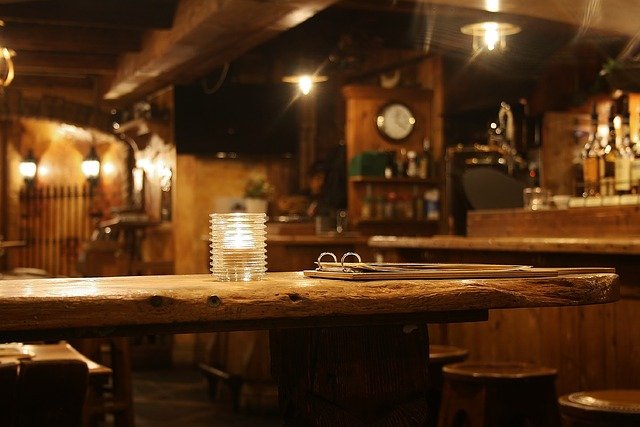 As you might have guessed, there are no reports of locals or tourists engaging in violent actions within nightclubs, pubs, or bars. This is mainly because the people are not that violent here. Statistics show that the overall crime rate in Equatorial Guinea has been decreasing in recent years, with only a couple of aspects being labelled as threatening to tourists - such as walking alone during the night, for example.
Therefore, the only thing that you should be worried about while in a nightclub or such is how much you drink and who do you talk to/ approach. It goes without saying that you, as a tourist, should not be crossing any limits with your drinking and be careful who you engage in conversation with while in a pub or bar.
People may take advantage of you if they see that you are too drunk to realize what's happening around you. Obviously, we don't mean anything too serious - but you might wake up with your wallet missing if you are not paying attention.
Overall, when visiting such places, keep an eye out on your surroundings, don't drink too much, and do your best to have someone you trust accompany you.
Health Risks in Equatorial Guinea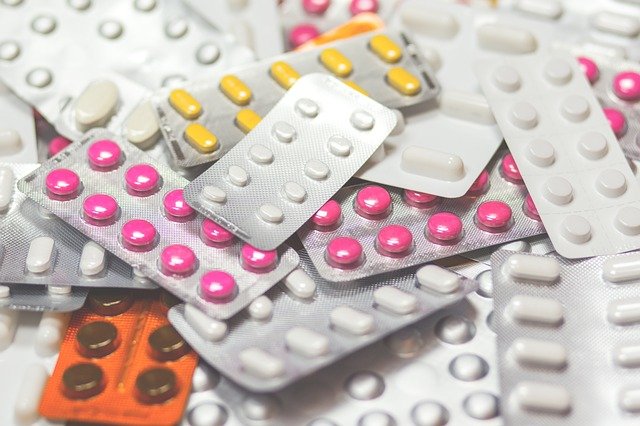 The medical facilities of Equatorial Guinea are generally poor - you can find more competent ones in the La Paz hospital in Malabo. However, the pharmacies of Bata and Malabo stock only basic medication. If you may require certain medication that you think might not be available here, it is recommended that you bring some with you.
You should do your best to avoid any emergency situations, as the facilities meant to treat these are limited in Equatorial Guinea. If you are subject to a serious medical condition and need treatment, you may have to be evacuated to Europe.
It is also advised that you avoid buying food from the local street vendors, as it may not meet adequate hygiene standards.
Other than that, there are no viruses or outbreaks that you should be worried about. Take the same precautions as you would in a normal hiking trip, for example, in your own country.
Also, make sure that you travel with proper travel health insurance at all times. Moreover, you should have enough funds with you to cover the costs of any medication that you may have to buy or surgery that you might be subject to. The funds should also be able to cover the costs of emergency evacuation and such.
List of Vaccines You Need in Equatorial Guinea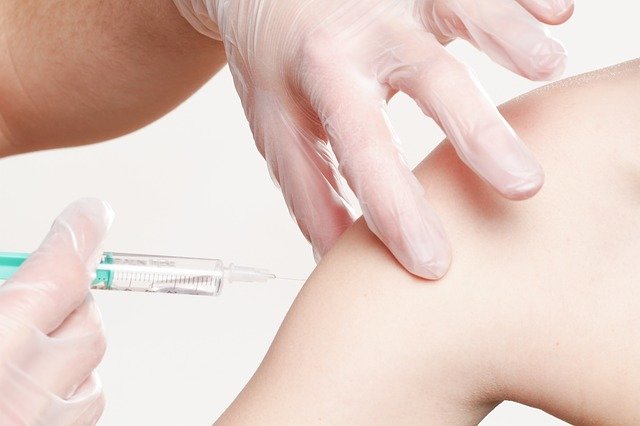 Our Equatorial Guinea safety guide wouldn't be complete if we didn't mention the list of vaccines needed for such a trip. Here they are:
Hepatitis A
Typhoid
Polio
Yellow fever
Hepatitis B
Tetanus diphtheria
Rabies
Measles, mumps, rubella
Most Dangerous Areas in Equatorial Guinea
The capital city – Malabo, is known to pose a range of dangers. In fact, criminals convey Malabo and Bata as optimal grounds for conducting robberies. This is primarily due to the massive flow of people, businesses, and affluent areas.
Congested areas, in particular, are especially dangerous at nighttime, but this doesn't exclude the incidence of daytime occurrences. Criminals often resort to force, if necessary.
Concluding Remarks: Is Equatorial Guinea Safe to Visit?
All in all: is Equatorial Guinea safe to visit or not? Evidently, as our Equatorial Guinea safety guide clearly points out, such a journey isn't risk-free. However, by staying informed and knowing what to expect, you can significantly diminish the risks. Taking the right precaution measurements can be really helpful. But, at the end of the day, after reading this guide, you alone can answer this question.