Georgia is a beautiful country that can boast a long and engrossing history. At the same time, it overflows with stunning, breathtaking landscapes and unique cities. In essence, it is the perfect combination for a complete traveling experience. Nonetheless, considering this country's complex history, you might wonder how safe is Georgia for tourists? Or is Georgia safe to visit?
For the most part, visiting this country shouldn't come with too many challenges, as it is overall safe. Nevertheless, this doesn't mean you should leave your guard down and travel carelessly. You should still be wary of the political situation and background, as well as specific risks that exist.
Highest Risks You Expose Yourself to When Visiting Georgia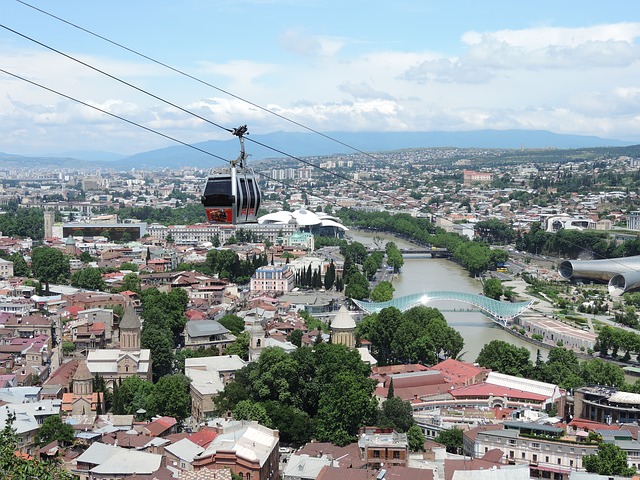 Overall Risks in Georgia:

Low

to

Medium
The crime levels in Georgia are low, according to official information. Even so, there have still been reports of burglary and pickpocketing involving foreign nationals. Additionally, sexual attack occurrences are likely to take place, even if they aren't believed to be targeted specifically towards visitors. Such incidents are prone to occur in unauthorized taxis.
This is why it's highly recommended to avoid flagging down taxis on the street. In addition, you shouldn't sit in the front seat, for the same reason. If you can avoid it, you shouldn't explore unfamiliar places by yourself, especially after dark.
On a different note, make sure you take the necessary precaution measures to improve your personal security. Always remain vigilant of your surroundings and ensure that your mobile phone is charged at all times.
Bear in mind that, if you want to engage in mountaineering or hiking, the emergency response is rather limited. Simultaneously, getting reliable information concerning the mountain conditions can be difficult. This is why, if you are considering trekking or mountaineering, you should contact a reliable Georgian company with specialist guides.
There are also specific areas in this beautiful country in which the Russian military presence is strong. Even so, there is no specific evidence indicating that they exert a given level of civic control.
Pickpocketing and Theft Risks in Georgia:

Medium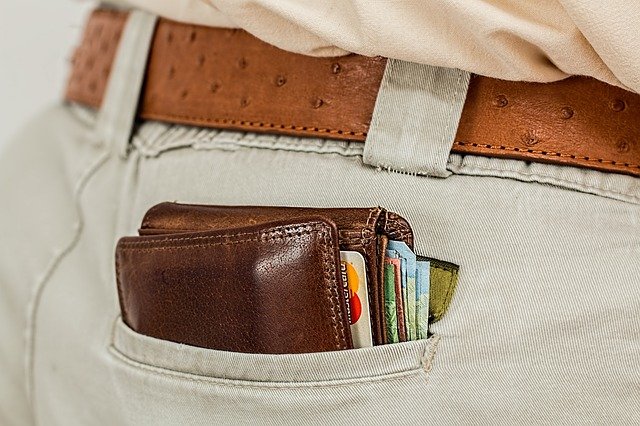 Pickpocketing isn't something that is specific to Georgia. In fact, regardless of your traveling destination, you should be wary of pickpockets. One of our quintessential Georgia safety travel tips is actually paying attention to pickpockets – which usually lurk in overcrowded areas such as the metro station and around public means of transportation.
This doesn't mean that you should stay away from public areas and take shortcuts in less known places, as incidents are prone to happen in isolated areas, as well. Evidently, in overcrowded areas, pickpockets may get away with it as they can get away from the crime scene due to the crowds. In isolated areas, since there's no one else there to see them, they can also get away with the crime.
How to avoid pickpocketing and theft in Georgia?
So, how can you reduce the likelihood of being a victim of pickpocketing or theft in Georgia? By implementing a range of quintessential guidelines, of course. For one thing, you should avoid drawing too much attention towards yourself.
That is to say, refrain from wearing flashy jewelry, or keeping your expensive camera in sight. The odds are you already differentiate yourself from the locals – in terms of appearance. Therefore, try to blend in as much as possible.
Of course, avoid exploring remote areas after dark, especially if you're traveling solo.
Scam Risk in Georgia: LOW to

MEDIUM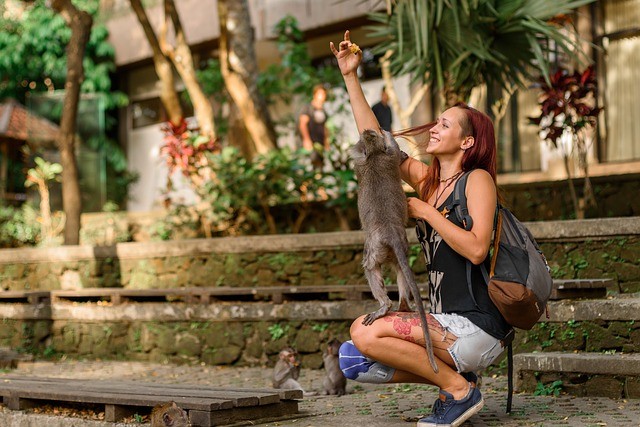 As a tourist, you can't usually avoid being or trying to be scammed when visiting a foreign country. You will come across opportunist locals at every corner during your trip. Mostly, the same applies to Georgia - while there are little to no reports of tourists being scammed, there are a couple of cases that give us hints on which the most common scams in this country are.
For example, we have the monkey owner scam, so to call it. While in Georgia, you may come across people that walk around with a monkey and perform various tricks or such. If they see that you are interested in the little animal, they'll let you know that you can take a picture with them.
However, after you take the picture, they'll inform you that you have to pay for it, thus rendering your arguments pretty much useless, as they will follow you around until you pay up.
Another scam, known as the "bar bill scam", occurs when you are randomly approached, by either a man or a woman that seems to be flirting with you. Naturally, this scam usually takes place in clubs, bars, restaurants, and such.
Eventually, the two of you will sit down at a table, start ordering things and have a good time. However, towards the end of your fake date/ meeting, they will excuse themselves for a couple of moments, saying that they either have to go to the bathroom or answer an important call. In fact, they'll simply vanish and leave you with a rather expensive bill to pay.
How to avoid getting scammed in Georgia?
As you have noticed, people can get quite ingenious when it comes to scams. But, there's one way through which you can stop anyone from trying to scam you - just ignore people/ locals that approach you and walk away. This is the right thing to do, especially if they are persistent or try to draw your attention to what they're doing/ saying too much.
Naturally, you should politely refuse any sort of invitation and have a second thought before believing what anyone says to you. If you follow these simple rules, you will most certainly enjoy a scam-free trip.
Kidnapping Risk in Georgia:

Low

to

Medium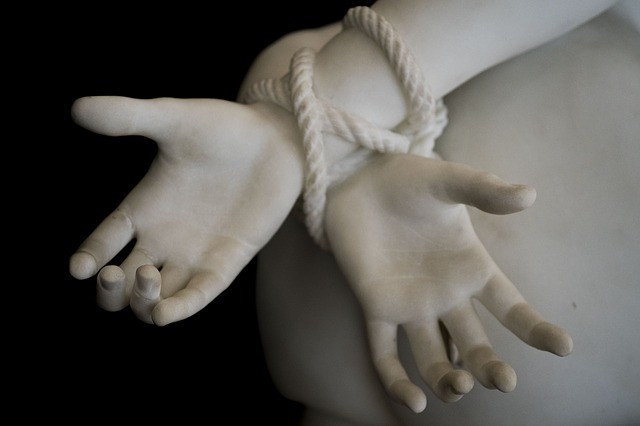 In line with official reports, it appears that the risk of kidnapping in Georgia is low. More specifically, the kidnapping rates have been decreasing over the last couple of years, which is reassuring – for both locals and foreigners.
With that in mind, even if the danger has been minimized, that doesn't mean it is non-existent. For example, in some isolated cases, foreigners have been the victims of hijacking, kidnapping, and carjacking. Note, however, that the victims, in these scenarios, are wealthy, long-term visitors.
After a specific timeframe of imprisonment, most victims are released unharmed – granted that the family has provided a sum of money as ransom.
How to avoid getting kidnapped in Georgia?
In order to avoid unwanted kidnapping incidents in Georgia, the tips mentioned when it comes to avoiding pickpocketing apply in this direction, as well. More specifically, be vigilant when creating your itinerary and avoid late hours for exploring remote places.
When traveling solo, you should be doubly vigilant, of course, as criminals might convey you as a more approachable victim. Once again, don't display your wealth in an obvious way, or anything of the kind.
Terrorism Risk in Georgia:

Medium

to

High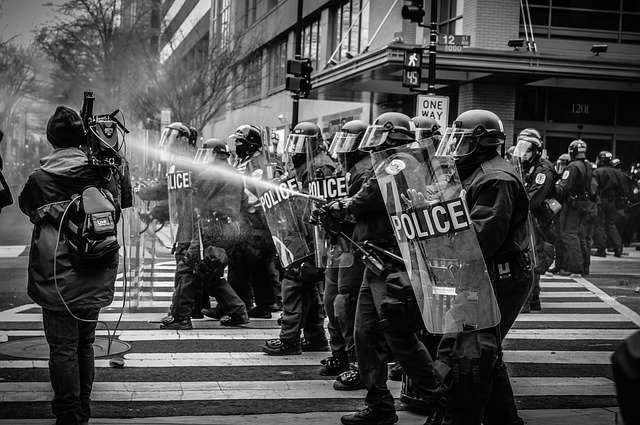 A complete Georgia safety guide should indicate the level of threat when it comes to terrorism. Unfortunately, terrorism cannot be excluded in Georgia. This is primarily due to the country's proximity to high-risk areas. To be more precise, the majority of Georgia's neighboring states – namely Russia's North Caucasus Republics, Turkey, Azerbaijan – have noted terrorist activity over the last couple of years.
And even if Georgia has made notable progress in order to respect and protect border control and integrity, due to its geographic location, it is often a transit area for individuals coming from the countries mentioned beforehand.
Over the last couple of years, foreign fighters from Georgia have joined terrorist groups. As a matter of fact, one of the most recognized commanders for ISIL is a Georgian citizen – namely Omar al-Shishani (aka Tarkhan Batirashvili).
How to avoid terrorism in Georgia?
In order to avoid terrorism in Georgia, you have to get familiar with the so-called hot spots - namely, the areas/ locations that are prone to terrorist attacks. In this respect, you'd want to either avoid or limit the time you spend in close proximity to official buildings, places of prayer, highly populated areas, malls, shopping centers, and such.
Obviously, you can't stay away from these at all times, as you will want to visit some of them. In this respect, we recommend you to keep an eye open on your surroundings and, in case you notice something suspicious, flee the area and find a safe spot before something happens.
Risks for Women Traveling Alone in Georgia:

Medium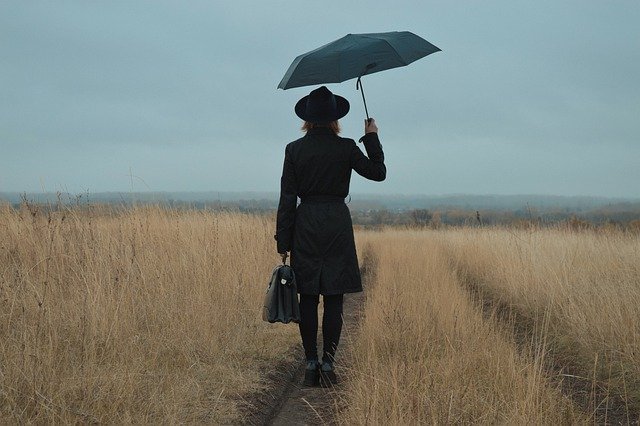 The next question we're about to answer is: is Georgia safe for solo women travelers? Well, to be frank, even if the Georgians are recognized for their hospitality, this doesn't mean that you shouldn't be wary of the risks that come with the territory.
Essentially, the biggest threat is that of pickpockets – as we mentioned beforehand. That is primarily due to the unstable political situation. At the same time, it's worth mentioning the locals' social mindset. To that end, Georgians rarely do something alone. This is why they will inevitably find it odd to see women traveling alone.
Moving on, Georgians don't have a problem with staring – a lot. And they stare at both girls and boys, especially if they look different from them. It seems that staring isn't considered to be rude there; so, know what to expect.
How to avoid crime as a solo woman traveler in Georgia?
At the same time, you should be mindful of your itinerary as a solo woman traveler. For example, we wouldn't recommend you visit Batumi – which is Georgia's Pearl of the Black Sea. In this place, the staring reaches another level, not to mention that some men might target alone women, hoping to get their attention.
The best approach, in this type of situation, is ignoring the people that give you unwanted attention. Eventually, they will leave you alone. However, you should avoid going down isolated, remote paths by yourself, especially at night.
Moving on, if you plan on going to bars or restaurants, be wary of guys placing drugs in your drinks. Once again, this isn't something specific for Georgians. But this can happen regardless of the country you're visiting. So, as a means of precaution, you shouldn't leave your drink unattended when visiting a foreign country – especially if you're by yourself.
Aside from this, try to remember that you are a guest in this country, and the locals simply have a different outlook on life and traveling.
Rape Risk in Georgia:

MEDIUM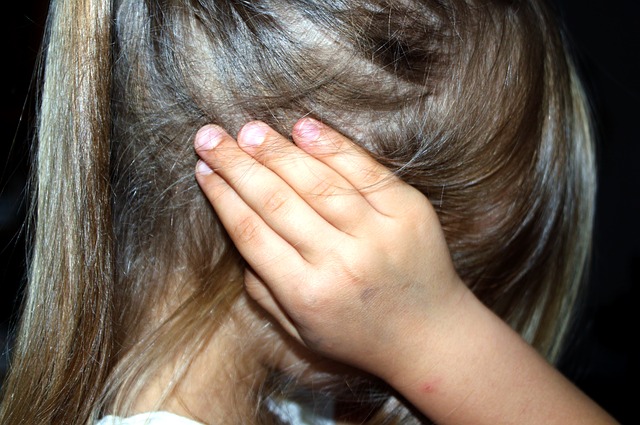 When it comes to sexual assault, there are little to no reports. There have been some incidents of sexual assault by taxi drivers, especially after dark, but they are thought not to target foreigners/ tourists. Therefore, you should take only some basic safety measures when it comes to avoiding such scenarios.
How to avoid getting raped in Georgia?
In order to avoid getting raped while visiting Georgia, it is recommended that you respect the local's laws, customs, and any specific dress code - you'll have to do some research before boarding your plane, in order to make sure that you are up to date with the latest events, customs, and such.
Moreover, you should always keep in mind that a simple theft/ robbery can escalate in certain situations. Therefore, you should avoid getting yourself in trouble - you can so do by not displaying jewelry, gadgets, or large sums of money while walking on the street.
Naturally, it is advised that you do not walk alone at night/ during the evenings on the street, especially if you are in a remote or bad-reputed area. It is better if you are accompanied in such circumstances.
Risks for People Traveling with Children in Georgia:

Medium

to

High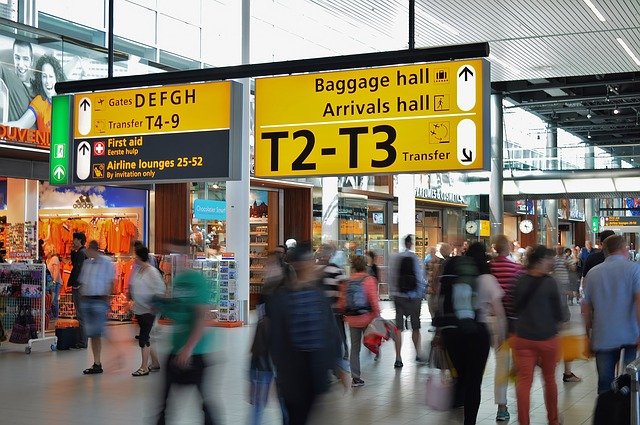 The best memories are at the side of the ones you love the most – right? Therefore, if you love traveling, the odds are you want to travel with the entire family – including your children. But is Georgia safe to visit for families with children or not? It depends on what you expect from your family holiday. Georgia is far from being a conventional traveling destination.
Depending on the areas you plan to explore, you might encounter several risks – such as the risks of pickpocketing. But as we said beforehand, pickpocketing isn't something exclusive to Georgia.
Nonetheless, you shouldn't overlook the threat of terrorism. Even if it's not considerably high (as it used to be), unwanted scenarios might still take place – which is why you should exercise additional caution, to be on the safe side.
How to avoid unwanted scenarios?
On a different note, to ensure a risk-free journey, you should visit your healthcare provider in advance to your journey – to get the necessary vaccinations. We'll enumerate the vaccines you need below.
Moving on to the availability of medical facilities, you have access to them in bigger cities – such as Tbilisi, for example. Nevertheless, you should know that they are quite pricey. Therefore, make sure you get the right travel insurance before your journey.
In this way, if anything were to happen, you would have the costs of medical treatment and repatriation cover.
At the same time, in early summer, venomous snakes are overly common – especially if you plan on exploring natural surroundings. Moving on, tap water isn't safe to drink – which is why you should carry bottled water with you everywhere.
Natural Disaster Risks in Georgia:

Low

to

Medium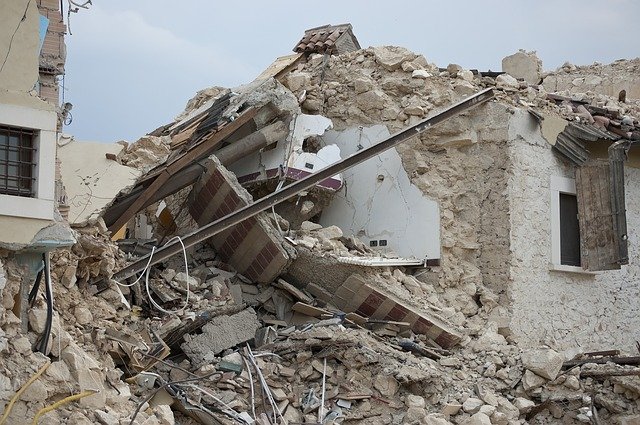 How safe is Georgia for tourists if we were to assess the natural disaster risks? It's worth mentioning that Georgia is situated in an earthquake zone. To that end, since 1800, over 350 earthquakes have taken place in this country, of 6.0 or less.
The most serious earthquake was monitored in 1918 and 1920. The most recent incident took place on the 17th of September, 2013 – namely, in the Republic of Dagestan.
Moving on to the weather, it can change quite rapidly and without any notice – more specifically in the mountains. This can happen during the summer months, as well. Unexpected snowstorms and low overnight temperatures are quite common. Due to that, it happened for hikers and mountaineers to get lost in the mountains in snowy weather.
Transportation Risks in Georgia: MEDIUM to

HIGH
When traveling through Georgia, pay attention to your route, especially if you are close to the borders with South Ossetia and Abkhazia, as these are usually unmarked. If you cross the lines, you risk being arrested. In this respect, when engaging in long-distance traveling, exploration, or hiking, it is recommended that you hire a professional guide.
Moreover, there's a risk of unexploded ordnance in the areas mentioned above, including near the border with Azerbaijan. Once again, these areas are usually not marked.
It is recommended that you avoid flagging down taxis, as most of them are usually not metered. If you are required to do so, you should sit in the back seat and wear your seat belt, due to the poor driving conditions - roads are badly lit and in a generally poor condition.
Driving is done on the right side in Georgia and the speed limit is 60km/h in cities and usually 80 km/h in any other areas. When driving at night, keep a close eye on the road, as stray livestock is known to roam on the roads. The driving standard is erratic and most cars, including the ones for hire, are poorly maintained.
Seat belts are mandatory and there's a zero-tolerance policy when it comes to drinking driving.
Night-Clubs, Pubs, and Bar Risks in Georgia:

MEDIUM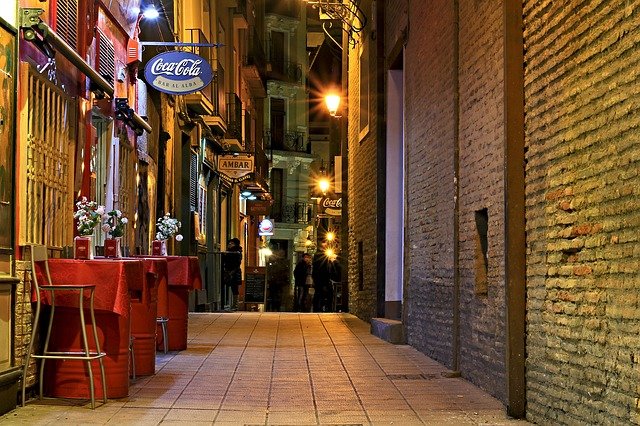 As mentioned a couple of times before, visiting nightclubs, pubs, and bars comes with high risks. First of all, you risk being drugged, robbed, and even sexually assaulted. Then, as soon as you enter a club, you can consider yourself as the target of any scammers that might be inside the facility.
Therefore, while inside a nightclub, pub, or bar, it is recommended that you remain vigilant and aware of what happens around you. Keep your drink under surveillance, so to say, at all times, and do not accept a drink from any strangers/ locals.
When going to and returning from a club, it is advised that you rely on metered, registered taxis. In this respect, the use of a taxi app is recommended, as they offer metered services and they come with a much lower risk of something happening to you.
You should also not spend too much time inside such facilities. Leaving before midnight is recommended, in order to avoid any thieves/ criminals that might wait for their next victim outside of the club/ bar.
Health Risks in Georgia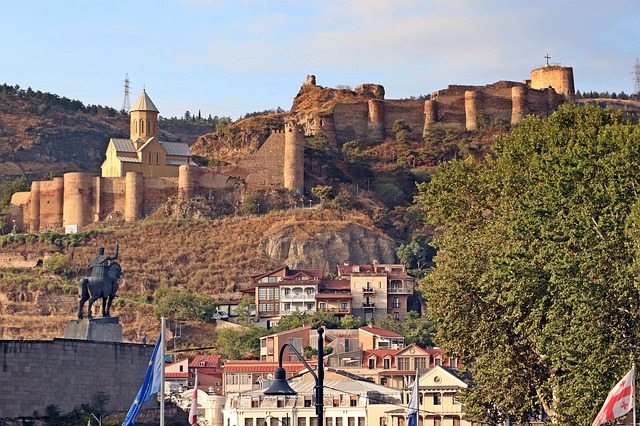 Medical facilities and care are limited outside Tbilisi. The capital city comes with properly equipped facilities and trained staff, but medical care services can be expensive.
When it comes to health risks, watch your step - venomous snakes are common throughout Georgia, especially in early summer. Moreover, there are only a couple of medical facilities outside major cities that have anti-venom available. Therefore, as mentioned, you should really watch where you're walking and what you step on.
If you have any long-distance trips in your schedule, it is recommended that you pack up both a first-aid kit as well as plenty of bottled water, since water quality is variable across the country.
In order to be properly prepared for any medical emergency, you must make sure that you are traveling with adequate travel health insurance and that you have enough funds to cover the costs of any medical treatment or medicine that you might have to pay for.
In case of an emergency, dial 112 and ask for an ambulance. If you are referred to a medical facility for certain treatment, you should contact your medical assistance/ insurance company as soon as possible.
List of Vaccines You Need in Georgia
Is Georgia safe to visit, or do you need to have a list of mandatory vaccines? If you've made the decision to visit Georgia, it is necessary to check with your healthcare provider whether there are certain vaccines you should have or not. Generally speaking, though, there are several vaccines that are suggested for all travelers, as follows:
Hepatitis A
Hepatitis B
Rabies
Of course, before leaving your home country, you should ensure that your routine vaccines are up-to-date. This entails the varicella vaccine, diphtheria-tetanus-pertussis vaccine, measles-mumps-rubella vaccine, and your yearly flu shot.
Most Dangerous Areas in Georgia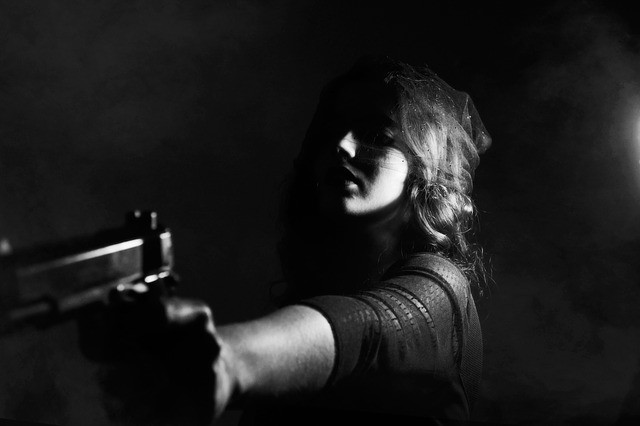 Our Georgia safety guide continues with information regarding the most dangerous areas in this country. As we've already said, some areas are safer than others, whilst others pose specific risks. More specifically, bear in mind that both South Ossetia and Abkhazia are occupied by Russian troops and border guards.
At the same time, it's worth noting that the specific locations of administrative boundary lines are challenging to identify. Therefore, entering occupied territory will inevitably result in a fine, imprisonment, arrest, so on and so forth.
Moving on, criminal incidents, violent attacks, and kidnapping incidents are quite common in these areas. What is more, land mines pose notable dangers, especially in the proximity of the boundary lines of both territories?
Concluding Remarks: Is Georgia Safe to Visit?
We are hopeful that our Georgia safety guide has addressed most of your concerns regarding traveling to this beautiful country. As we've said before, there isn't any country that is 100 percent safe for foreigners, as there are specific risks everywhere. What can make a difference in this respect is getting informed and knowing what to expect?
In this way, you can prepare yourself and adjust your travel itinerary and style depending on the specifications of that given country. The same applies to Georgia.
This is a beautiful country. But since it isn't free of faults, note the risks that are associated with it, if possible, avoid going by yourself to remote, unknown places, and always be mindful of your surroundings. In this way, you should be safe during your journey.