Someone once said that Mauritius was made first and then heaven and that this would mean that heaven was copied after Mauritius. That was Mark Twain. Is he right? We think he is because of the astonishing views that this incredible Island has.
The amazing island in the Indian Ocean definitely makes you feel like you're in heaven, being one of the best choices for lovers and big groups of people. It is an amazing mélange of views and experiences and it offers pretty much what you wish for: incredible beaches, amazing food, the possibility of doing water sports and many other activities.
If you love exploring and enjoying breathtaking views, Mauritius is a great choice for you – being a really complex country, where you can do so many various activities – from gourmet cuisine, sports long walks in the nature to visiting Indian temples and the chance to see really rare birds – it's a one of a kind experience, for sure!
However, you might have concerns about the safety of this country and you are looking for some Mauritius safety travel tips. If you are really interested in how safe is Mauritius for tourists, this article is just perfect for you to decide if a trip there is worth it. So here it is, a Mauritius safety guide:
Highest Risks You Expose Yourself to When Visiting Mauritius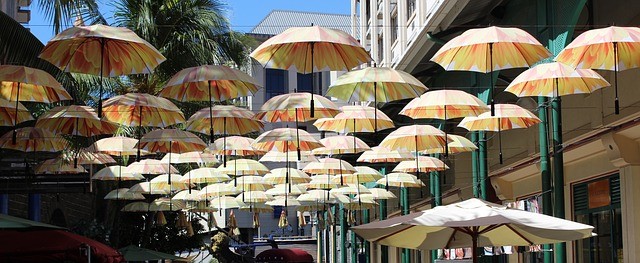 Overall Risks in Mauritius:

LOW
As I've said before, Mauritius is a location that is very suitable for tourists, being very exotic and luxurious. Mauritius is relatively safe to visit, apart from certain things that can happen anywhere around the world, especially in these destinations, where plenty of tourists are coming daily.
According to the Government of the United Kingdom, around 140,000 people visit this country and there are very few accidents that occur while traveling here. With that being said, you might be wondering: how safe is Mauritius for tourists. Well, we can surely mention that Mauritius is trouble-free if you take minimum precautious methods.
Even though the overall risk isn't that high, as it is on other islands, petty crime is common, especially in crowded places such as Flic en Flac, Grand Baie, and others, where there are a lot of tourists and the chances of being a victim are higher. Be cautious in really crowded places and take care of your belongings at all costs.
Additionally, there have been some reports of terrorist attacks – that aren't actually aimed at someone specific but there are certain groups from Iraq or Syria that can be motivated to do harm, that is why you should be extremely cautious in every circumstance you might be in.
That's why is recommended that prior to visiting a new country to read the country safety travel tips, in order to know what to avoid.
Pickpocketing and Theft Risks in Mauritius:

MEDIUM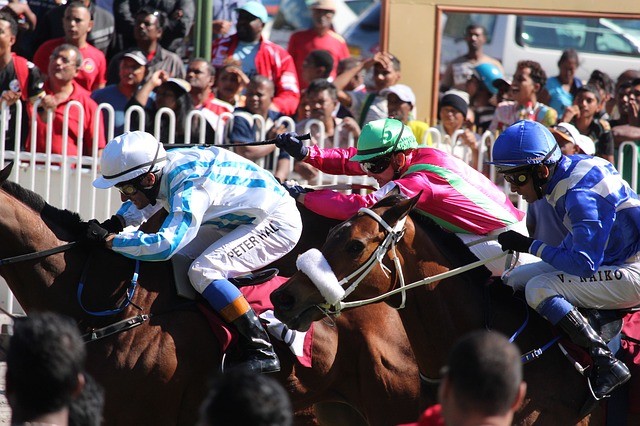 As I've mentioned above, there can be given situations when this can happen, especially if there are really crowded places where there are a lot of tourists.
Most of the times, the attacks are not violent but you should be vigilant at all times. Moreover, if you're staying at a rented house or a villa, as a tourist, make sure you close the door and keep your valuable possessions in a vault because there have been reports of thieves breaking into the houses where tourists are staying.
Furthermore, when exchanging or withdrawing money, pay extra care and never do it alone because there have been reports of robberies near ATMs.
How to avoid pickpocketing and theft in Mauritius?

Before going on any vacation, you should always prepare yourself for anything bad that can happen – the destination is irrelevant because it can actually happen everywhere. With that being said, keep your documents in a safe place and carry copies with you; try not to draw any attention to you with any "flashy" accessories that might catch someone's attention.
Moreover, take extra care of your bag when you're in crowded areas. It's highly recommended to keep it in the front when you can watch it at all times. Another tip: don't carry much money on you – take as much as you would need on that specific day.
Scam Risk in Mauritius:

LOW

to

MEDIUM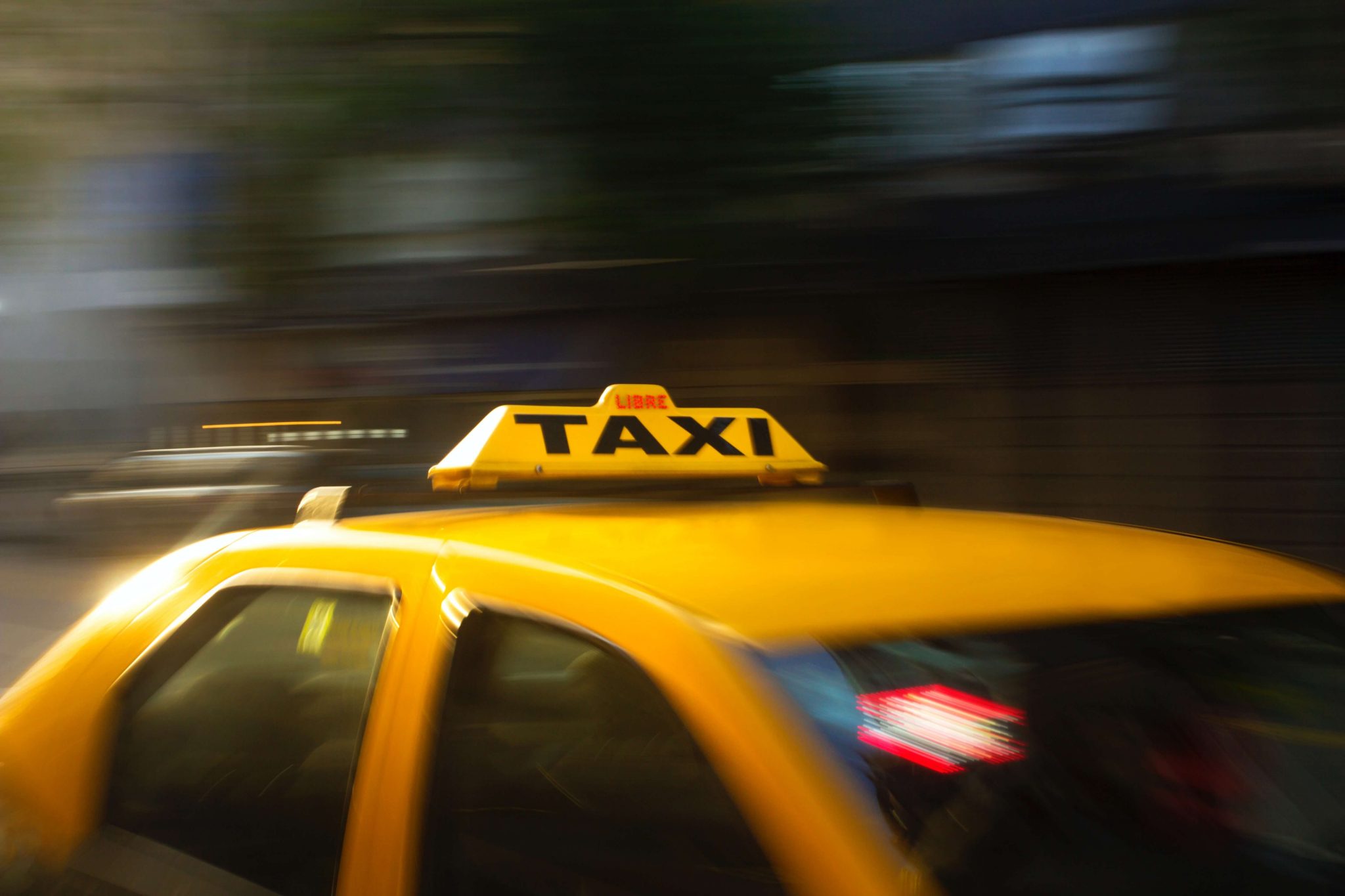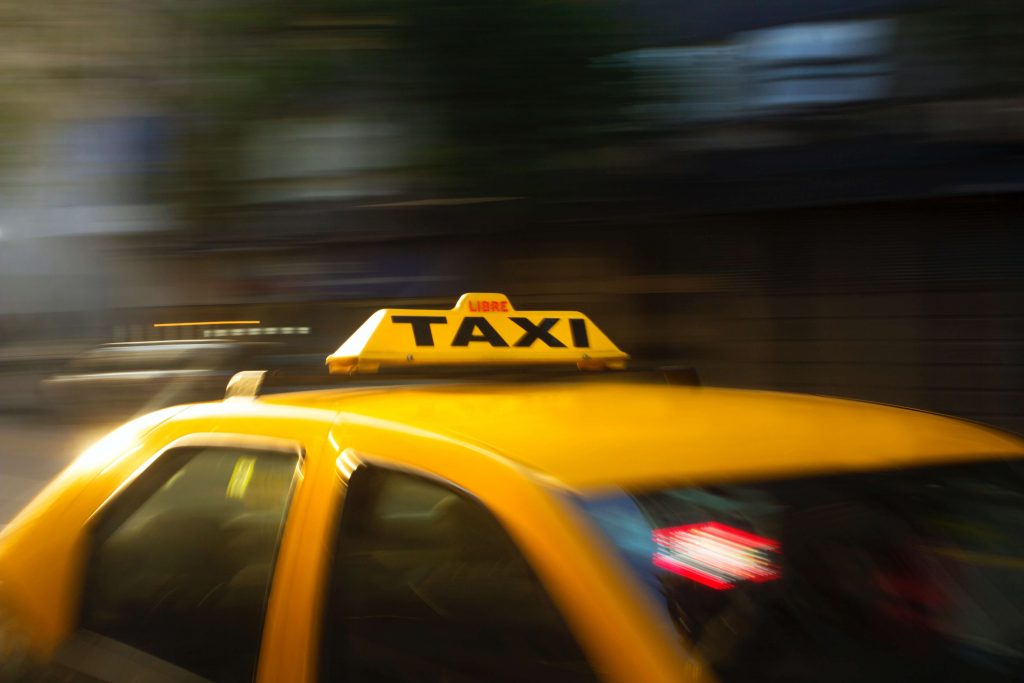 As a traveler, you should be aware that if you're visiting another country, you can be a scammer's victim. Why? Because you don't know their rules that much and they can easily try to fool you. That's why it's good to read a Mauritius Safety Guide (like this one) before deciding on making the trip.­
There are some "traps" for tourists that locals might do. For instance, you should be very careful when getting a room in a hotel, a cab, or buying any sort of service. Be careful, we mean that you should be informed and know what is it all about – the price, the conditions, etc.
When you're ordering a taxi, try using their website or app and don't get it off the streets or from your hotel's reception because prices can be really high, as they tend to raise prices for tourists.
Moreover, when you're in shopping areas, try not to be fooled by the low prices for the designer's items. There are a lot of places where people sell fake designer items but they will tell you they're authentic and that they have a really small price. Even though they might feel or look real, they probably aren't so you would be paying ten times more than you actually should for a fake item. This is a common thing that local sellers can do.
How to avoid getting scammed in Mauritius?

For this question, we have a single word for you: research. Before exchanging money at your hotel, see what is the exchange rate in another place, and you will probably notice the huge difference. Before getting a taxi, find out the distance between the place you are and the place you want to go and you will see how much you'll approximately have to pay.
If you know all these things, you will for sure manage to avoid any sort of incidents.
Kidnapping Risk in Mauritius:

LOW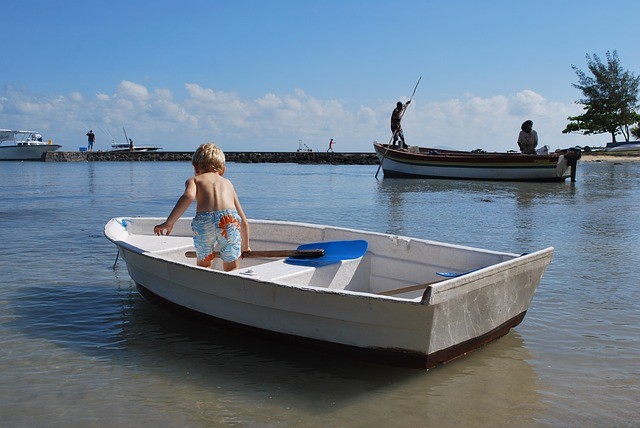 According to The Global Economy, the statistics show that Mauritius it's not risky when it comes to kidnapping. Reports show that in the past few years, from 2019 to 2011, approximately 3.2 kidnappings for 100.000 people have been reported. From 2011 until now, the rate has increased, to 4 cases per 100.000 individuals.
Even though the statistics are good, there still are isolated cases of kidnappings, but most of the times tourists are not the target.
How to avoid getting kidnapped in Mauritius?

Avoid walking down the streets alone, especially at night. If you really have to walk by yourself during the nighttime, or if you need to cross a dangerous area, try and be cautious and really careful at what is happening around you.
Chances of kidnapping are low, but not impossible, that's why you need to be vigilant at all times.
Terrorism Risk in Mauritius:

LOW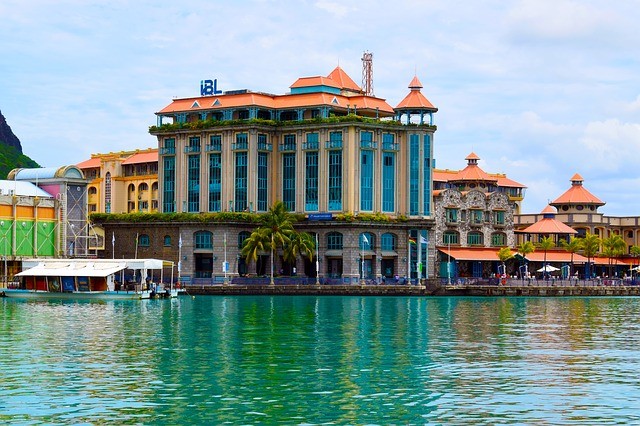 If you are wondering how safe is Mauritius for tourists when it comes to terrorism, you should know that the risk isn't that high?
Even though there aren't a lot of incidents, the risk shouldn't be ruled out, as there are some threats for terrorist attacks from groups that are motivated by the conflicts that are happening in Syria and Iraq. You should know that these terrorist attacks can take place anywhere, especially in the areas that are crowded and where there are more tourists.
For instance, in 2014 it has been found that a group of individuals from Mauritius were traveling to Syria and Iraq to fight for the Islamic State. After this incident, Mauritian Intelligence followed the group rigorously to make sure that no incident will take place on the island.
How to avoid terrorism in Mauritius?
As mentioned above, terrorist attacks can occur in any area that can/ may get very crowded - this includes shopping malls, markets, shopping centers, touristic objectives, official buildings, places of prayer, museums, and so on. Naturally, no one tells you that you should avoid visiting such areas entirely; instead, it is recommended that you are extra cautious if you do.
You should always be aware of your surroundings and, in case you notice something suspicious or out of the ordinary, it is better if you flee the area and contact the authorities. Obviously, you should not take the matters into your own hands, especially if you are sure you are dealing with a terrorist attack - they are no joke and you are at risk of serious injury if you do not flee the area/ retreat to safety.
Risks for Women Traveling Alone:

LOW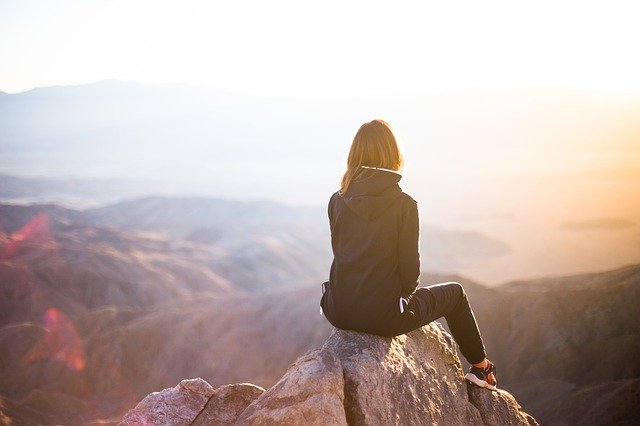 According to multiple sources, there aren't any particular reasons for a woman not to travel by herself in Mauritius. So to the question of whether is Mauritius safe for solo women travelers or not, the answer is that it is, only if you take some common precautions.
Mauritius is indeed a friendly country that is welcoming to everybody, especially tourists. You should avoid walking by yourself at night, especially in poorly lightened areas, such as Port Louis, or areas that are well known for their night activities, such as prostitution and drug trafficking. Another place that should be avoided by a solo woman traveler is Jardins de Compagnie.
How to avoid crime as a solo woman traveler?
Keep in mind that as a woman you will definitely draw more attention to yourself and this thing is common, especially since you are in an exotic country where everybody is just having a great time.
Make sure that you are precautious if you go out to any bar and club and only drink from your own beverage, as certain incidents can occur like being drugged. Be vigilant of your surroundings and when leaving a place, make sure that no one is following you to your car, taxi, or home.
All in all, Mauritius isn't dangerous so if you're asking yourself "Is Mauritius safe for solo women travelers like myself?" the answer is yes – the island is actually rather welcoming, but this kind of incident can happen pretty much in any country so that's why is highly recommended to take these precautious methods.
Rape Risk in Mauritius:

LOW

to

MEDIUM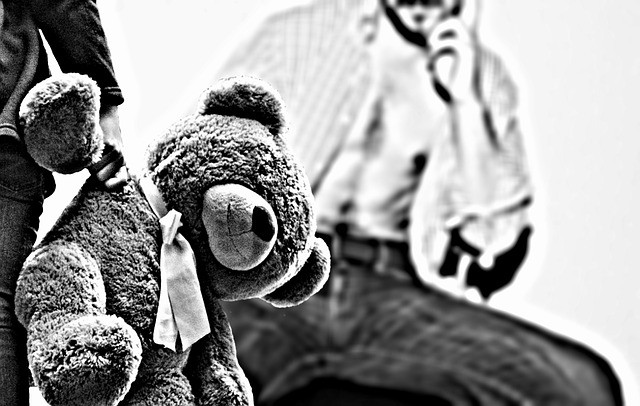 Even though the overall risk on this Island is relatively low, sexual assaults and rape can occur more often than the other crimes.
For instance, there has been an awful crime, when 7 years old girl named Samuella Martin was found burned alive after being raped and then burned by her uncle. A lot of incidents similar to this one have happened, but there aren't as often as other crimes that you might encounter in Mauritius.
In 2012, a Mauritian businessman raped an 11-year-old girl at his office. The man groomed her with pornographic content and then raped her.
How to avoid getting raped in Mauritius?



As I've mentioned before, these incidents aren't that common, especially in the resorts that are destined for tourists.
It is recommended to stay away from areas that you do not know anything about or walk with someone you've just met on the Island. Don't go to any remote locations and try not to walk alone during the night, because most attacks occur then.
Risks for People Traveling with Children in Mauritius:

LOW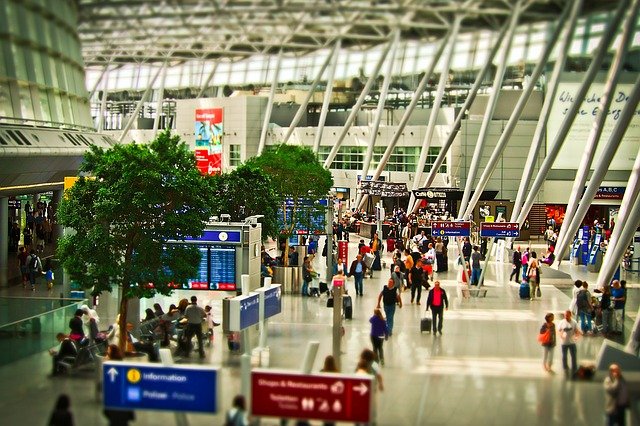 First of all, it is worth mentioning that most of the crime happening in Mauritius is non-violent. This means that only a couple of the reported cases have either resulted in serious injuries or involved the use of weapons of any kind. In all of the other scenarios, thieves most likely relied on intimidation and such to get what they wanted from their victims.
In this respect, it is safe to say that your children are out of harm's way, as it seems quite unlikely that someone would either attack or kidnap them - since there are no cases to support such actions. Therefore, in terms of safety/ risks, you don't have to worry about too much.
However, since we are talking about children, it is important for you to keep in mind that they have to be kept under surveillance, with you being aware of both their behavior as well as of their health. You should not let your children unattended in a foreign country!
How to avoid unwanted scenarios?
In order to avoid any sort of unwanted scenarios, it's important that you prepare yourself for the worst. Thus, we recommend you to pack a first-aid kit containing any medicine the little ones may need during the trip, and you should also train them, so to speak, to stick by your side and never go too far away from you.
Moreover, you should have a plan for every type of scenario so that you are always ready to act in case something goes wrong. Still, given that Mauritius is quite a safe country, something serious is unlikely to happen.
Natural Disaster Risks in Mauritius:

MEDIUM
During a certain given period, more precisely, from November to May, there is the cyclone season in Mauritius, which can cause severe damage to hotels, houses, and cars.
Before deciding on having a trip to Mauritius, you should definitely check the weather report to see if there is any kind of updates on Cyclones. If you're already in the country and the natural disaster is close, there is a structured system of warnings so you would know what to do in every situation.
Moreover, make sure that you know what the safety measures in case of any incidents are. For instance, is highly recommended not to leave the premises of your house or car if the Cyclone approaches.
Transportation Risks in Mauritius:

MEDIUM
Driving standards are known to vary, but one thing is sure - the statistics show that road accidents are frequent. If you plan on driving, you should avoid doing so during the night or, if you do, we recommend you to be extremely careful and pay attention to the road at all times - reportedly, motorcyclists often drive unlit vehicles and pedestrians walk on the road in some parts of the country.
If you are involved in a traffic accident, it is recommended that you stay calm and make sure that you are safe. There was an incident when a tourist was assaulted by some bystanders after they have been involved in a minor car accident. If you feel that your safety is at risk, you should head towards the nearest police station as soon as possible.
If you plan on traveling by sea, keep in mind that the coast of Somalia and the Gulf of Aden is still targeted by pirates/ criminals. Before traveling by sea, it is recommended that you check with either your tour guide or with the local authorities as to which areas come with a high risk of piracy. Naturally, you should do your best to avoid those areas and sail in safe waters only.
Night-Clubs, Pubs, and Bar Risks in Mauritius: LOW to

MEDIUM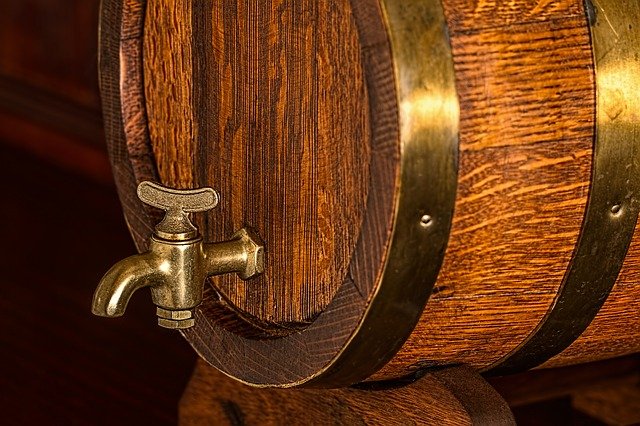 Even though there are little to no reports about the situation of Mauritius' nightclubs, pubs, and bars, we can assume that it is the same as on the street, in general. Spiked drinks and such are not known to be used. Naturally, depending on your location of choice, you may come across criminals or unlikable people, so to say.
Therefore, in order to avoid any crime while in Mauritius, it is recommended that you do your research on a certain location before visiting it. You should go to the nightclubs, pubs, and bars that are close to the city center or which have a good reputation. Obviously, you should avoid any of those that are located on shady streets, within the city outskirts, or slums.
Moreover, it goes without saying that you should not be traveling alone during the night, as tourists are more likely to be targeted by criminals. If you plan on visiting a nightclub/ bar, make sure that you are accompanied and have a reliable means of transportation in case something goes wrong or you just want to return to your accommodation.
Do not accept any drinks from strangers and do not leave yours unsupervised - better be safe than sorry!
Health Risks in Mauritius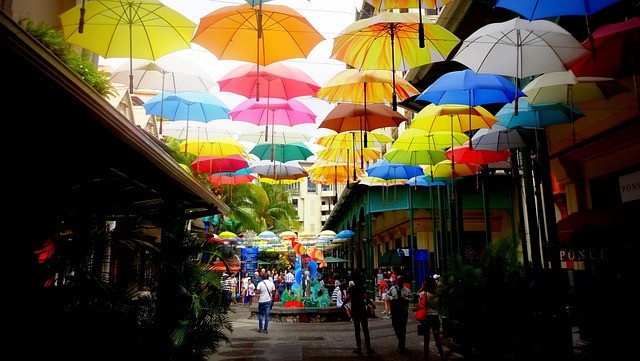 If you plan on traveling to Mauritius, then you should prepare for Mosquitoes - and prepare well, as there have been a couple of cases of dengue fever transmitted by them.
Do your best to avoid mosquito bites! Other than this particular illness, there are no other viruses, outbreaks, or such throughout Mauritius and some basic safety measures should be just fine for avoiding basic health issues.
When it comes to medical facilities, Mauritius comes with good private healthcare. However, keep in mind that getting treatment within a private facility will cost you some money if you are not insured. Also, keep in mind that healthcare is not excellent and, in case of severe injuries, you may have to be evacuated to South Africa or Reunion.
One thing you should be worried about - we recommend you do some research on this matter - is the stonefish sting, which is venomous and can be fatal. Even though such cases are rare, you should still know what to do in case they happen.
If you are stung, it is strongly advised that you seek medical attention at once. You should not panic as most of the country's hotels have an anti-venom serum in stock, just for cases like this.
Naturally, we recommend you to travel only with proper travel health insurance and with enough funds to cover the costs of any medicine, treatment, or evacuation that you might be subject to. In case you are referred for treatment, you should contact your medical assistance company as soon as possible and inform them of your situation.
In case of an accident that requires you to go to a hospital, keep in mind that, if you have the means to get there faster than an ambulance, you should do so, as both the state and private ambulance services come with variable speed and quality.
List of Vaccines You Need in Mauritius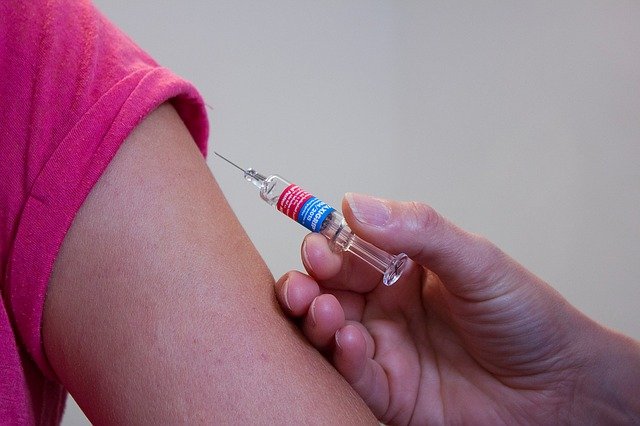 A center for Disease Control and Prevention suggests that you should visit your doctor 4-6 weeks prior to your trip because you might need some additional vaccines.
For most travelers, routine vaccines, like MMR vaccine, chickenpox vaccine, polio, and the flu shot. Additionally, there is a risk of getting Hepatitis in Mauritius from the contaminated water and food and a Hepatitis A vaccine is recommended. The same is for the Typhoid vaccine because you can get the virus from food and water as well.
After you've visited your doctor, they will tell you if you need more vaccines that will prevent the disease. The vaccine that you could get is Hepatitis B, Rabies, and Yellow Fever.
You would also need health insurance for the trip to Mauritius to make sure you're completely safe if any incidents happen. You never know what can possibly happen to you, especially in an exotic country.
Most Dangerous Areas in Mauritius
As I've mentioned above, there are some areas that should definitely be avoided, especially at night. These areas are Port Louis and even Flic en Flac at night. Actually, it is recommended to not go outside of the resort at night to any place, because after 9 pm it can get pretty dangerous – you should take a taxi instead of walking (it's much safer).
Concluding Remarks: Is Mauritius Safe to Visit?
Well, after reading this article, we can definitely conclude that this island is generally safe for tourists, especially if they take some minimum precautions methods.
You should always be vigilant of your surroundings and possessions. Moreover, try to be careful in any crowded places so you won't be a victim of petty crimes or attacks. Overall, if you will pay attention to these things, you will have an amazing trip without any sort of incidents.