Also known as the Horn of Africa, Somalia is a country with a very troubled past. Over the years, border disputes, civil war, military coups, and warlordism were things that characterized it. At the moment, the coalition government that rules Somalia is on a military campaign against the factions that refused to merge with it. These factions are backed by al-Qaeda.
On the other hand, looking into what Somalia has to offer, it has the longest coastline of the African continent – and, therefore, has many beaches. The country is mainly a desert, in terms of climate. It is also characterized by some major and diverse climatic factors, such as seasonal monsoon winds, generally hot climate, irregular rainfall, and recurring droughts.
The country is split into four regions, out of which only one has some areas that can be visited by tourists. Southern Somalia is where the capital, Mogadishu, can be found, and it is also the place where most of the disputes are taking place.
Somaliland is the true independent northern region and has a functioning government, as well as a tourist sector, being the region we mentioned earlier as having the capability to host tourists.
However, with all of Somalia's unrest, you might wonder if is Somalia safe to visit – and we are here to answer all of your questions!
Highest Risks You Expose Yourself to When Visiting Somalia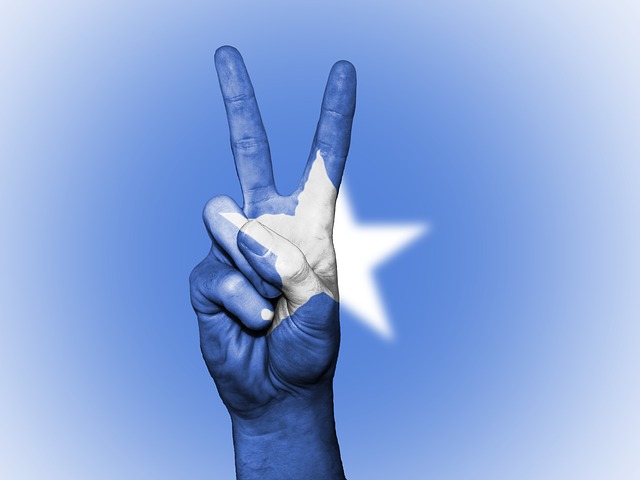 Overall Risks in Somalia: VERY HIGH
At the moment, all of Somalia is advised against all travel. Two exceptions are Berbera and Hargeysa, which can be found in the Somaliland region – however, it is recommended that only essential travel is made here.
We don't even have to mention petty crime, as the level of serious crime itself is pretty high. Moreover, terrorist groups such as Al Shahaab make the law in many parts of Somalia – and they are above any jurisdiction or law. The Gulf of Aden has such a high threat of piracy, that the authorities have advised ships to stay out of the areas of the Arabian Sea and the Indian Ocean that surround the country.
The risk has increased as on the 14th of October, a truck bomb made out of homemade and military-grade explosives exploded in Mogadishu, killing at least 300 people and injuring 100 others. It reportedly targeted the foreign ministry of Somalia and has destroyed the Safari Hotel and damaged the premises of the Qatar Embassy.
Pickpocketing and Theft Risks in Somalia: HIGH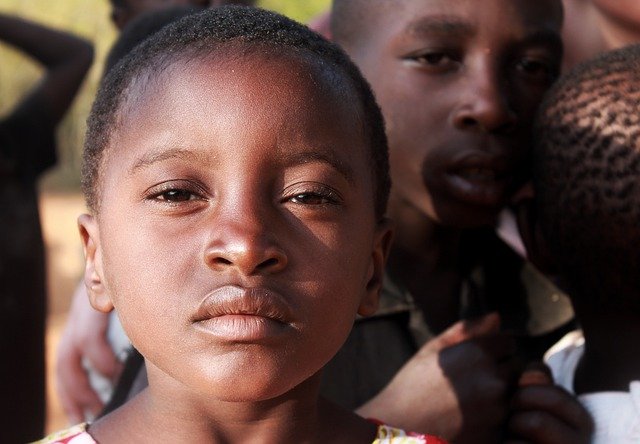 The reason Pickpocketing and Theft Risk is not marked as having a very high threat on our Somalia safety guide is that it is more likely that you would end up caught in something more serious than just a robbery if you are approached by strangers.
How to avoid pickpocketing and theft in Somalia?
If you do decide to travel to Somalia, it is recommended that you take all of the required precautions before leaving your hotel. This means that you should not come into notice/ attract attention, by any means – no extravagant clothing, no display of gadgets, technology, money, or jewelry.
Moreover, make sure that you do not travel into any remote areas and remain in those that are meant for tourists. You should keep an eye on your surroundings at all times and be alert to any suspicious movements, as well.
In case something unfortunate happens, remember that the aggressors might be armed and dangerous, so it is better that you do not put up a fight.
Scam Risk in Somalia: MEDIUM
In a country that's so devastated by terrorist conflicts and not only, scams are pretty much worthless – as people will just try to take something they want from you, instead of trying to scam you.
Nevertheless, you should get informed and prepared for any type of scam there's out there. You can never be too safe when visiting Somalia.
How to avoid getting scammed in Somalia?
As a rule of thumb, it is recommended that you avoid any contact with locals/ strangers - it's true, they would rather just rob instead of scam you, but a simple scam attempt can result in something more serious if the aggressor gets angry. Let's say you encounter some of the pacifists, so to say, criminals of Somalia - they'll ask for fees or such, try to scam you and what not and, if they don't get what they want, they will most likely assault and rob you.
You should not be traveling alone, especially in remote and highly-populated areas of the country.
Kidnapping Risk in Somalia: VERY HIGH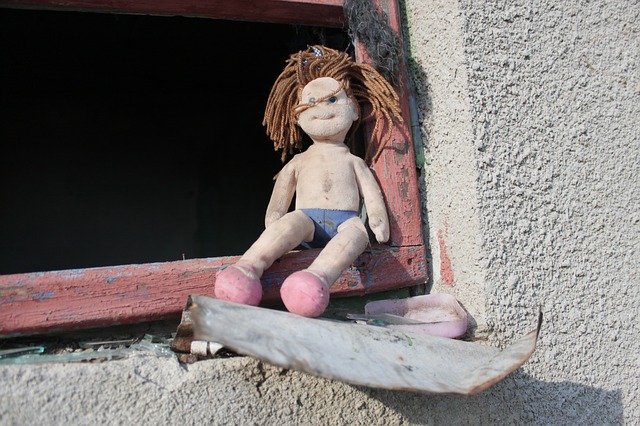 As you already know, terrorists will most likely take prisoners if they have the chance to do so. Moreover, the terrorist groups that pretty much control Somalia have made it clear that westerners or people that work in Western organizations won't have an easy time in this country.
Most of the people that are being kidnapped in this country are not locals, but foreigners, which is why the kidnapping risk here is extremely high. The risk stays as high even in the Somaliland region of the country – meaning that no place is safe for a tourist.
How to getting kidnapped Somalia?
We have to mention that most western nations are not to make any substantive negotiations with terrorists or hostage-takers – therefore, it is in your interest that you take all the required precautions.
One of our Somalia safety travel tips recommends that you do not leave your accommodation alone – when you want to do so, it is better if you are with someone else, a guard if possible.
Moreover, you should definitely avoid large crowds or demonstrations, especially if these are taking place near official buildings or such, as those are likely to be targeted by terrorists.
Terrorism Risk: VERY HIGH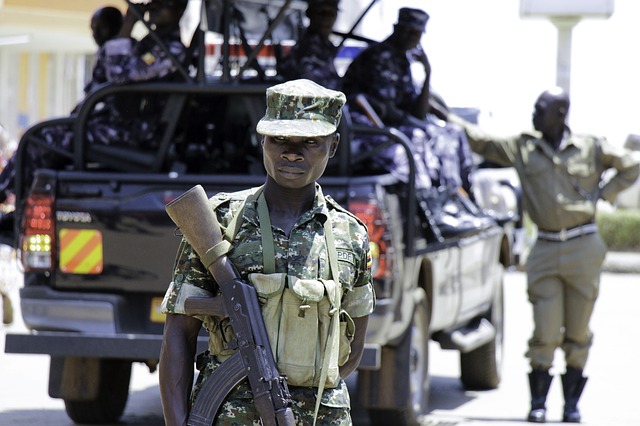 Terrorists rule over almost the entire Somalia. This means that they can set up attacks in all sorts of places, including high-profile events, crowded places, official buildings, events that have government officials as guests, and even places that are usually visited by foreigners, such as restaurants and hotels.
Reportedly, multiple terrorist groups, including Al Shabaab, carry out attacks targeting Mogadishu and its surrounding areas on a daily basis. Therefore, our Somalia safety guide is now telling you that there are little to no chances for you to see the capital of the country.
How to avoid terrorism in Somalia?
Terrorists use various means of attack, such as explosions, car bombings, armed assaults, suicide bombings, mortar attacks, and many more. These are usually set up in places that are likely to get crowded – therefore, places you should avoid.
Also, keep an eye out for any suspicious activity, and if you see anything that doesn't seem right to you, it is better that you flee the area and return to your accommodation. As always, keep calm and think straight in such situations.
Risks for Women Traveling Alone in Somalia: VERY HIGH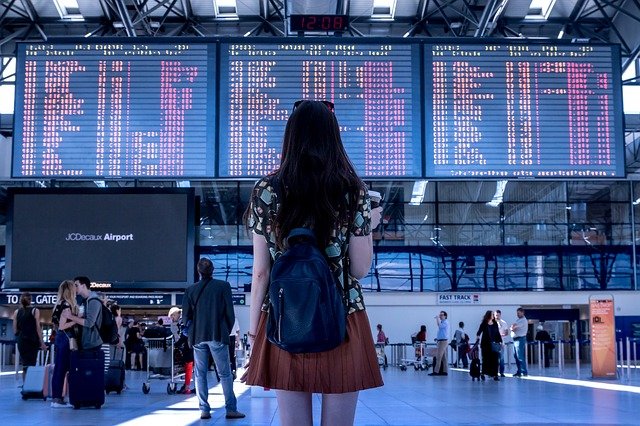 Well, so far, you've got an answer to how safe is Somalia for tourists – and the answer was a clear no. Therefore, if you are a woman traveler and consider making a trip to this country, then you should either change your mind or come prepared accordingly.
You can't just ask yourself if is Somalia safe for solo women travelers anymore – even large groups of tourists can't be sure that they'll come out of this country unscathed.
The increased crime and rape rate make out of this country a big no-no even for some of the most courageous world explorers, so to call them. Add to that the continuously increasing terrorist threat and you get a country you want to visit only if you really have to.
Definitely, Somalia is not recommended if you are a solo woman traveler.
How to avoid crime as a solo woman traveler in Somalia?
Somalia is not meant for solo traveling - it doesn't matter if you are male or female, you should not be traveling alone throughout this country. However, if you do want to travel alone, we recommend you employ a travel guide or a personal security guard in order to avoid having any kind of issues. Even if you are an experienced traveler and such, traveling all alone is advised against by most governments - you could try and group up with other tourists or such if you want to avoid being approached, harassed, or assaulted.
Rape Risk in Somalia: HIGH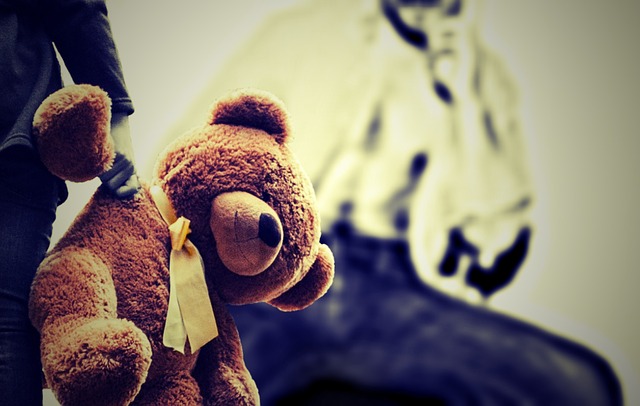 How safe is Somalia for tourists? Well, clearly so far, the answer is no – mainly due to the heightened terrorist threat in the country. Most of the locals may be peaceful, but all of the terrorist groups have made a habit of relying on sexual violence.
How to avoid getting raped in Somalia?
This is why you should never travel alone and go into any remote areas. It is recommended that you do not go out of any region that's deemed safe, even if you really want to explore more.
Keeping yourself safe is paramount and you can do so by staying as close to your accommodation or guard as possible.
Risks for People Traveling With Children in Somalia: VERY HIGH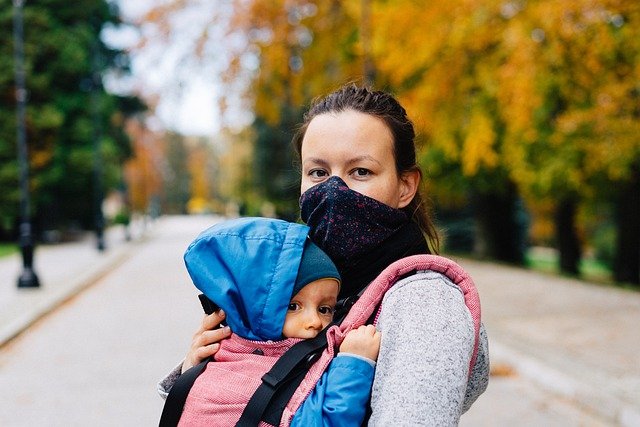 Even if you have a person in charge of the children in your group, things can go downhill very fast. For example, let's say that you want to cross the desert into Somaliland.
First of all, the road conditions are very bad, as Somalia is mostly a desert – you will need a four-wheel-drive vehicle if you want to be able to cross it. Moreover, the borders of different countries and even regions of Somalia are usually sealed and very dangerous.
Bandits can be found on the isolated roads of this country – they are usually connected to terrorist organizations – and they will try to chase you down and rob you.
How to avoid unwanted scenarios?
If you want to travel safely through Somalia while having your children by your side, it is recommended that you take the necessary safety measures - still, we strongly advise you to not bring your children with you to this country, unless its situation dramatically changes by the time of your trip.
In terms of safety measures, you should be able to keep an eye on your children at all times. Moreover, equip them with a sound alarm as well as with a GPS tracking device, to make sure that, in case something goes wrong, you know exactly where they are. However, if you abide by the first safety trip - keeping an eye on them -, they should be out of trouble.
Obviously, traveling with children is not recommended for solo travelers. You should be part of a group of experienced travelers or of one that's under the protection of a security team.
This is why our Somalia safety guide urges you not to stray away from any of the main cities you might be accommodated in, especially if you are traveling with children – they will get scared and panic easily if something unfortunate happens.
Natural Disaster Risks in Somalia: HIGH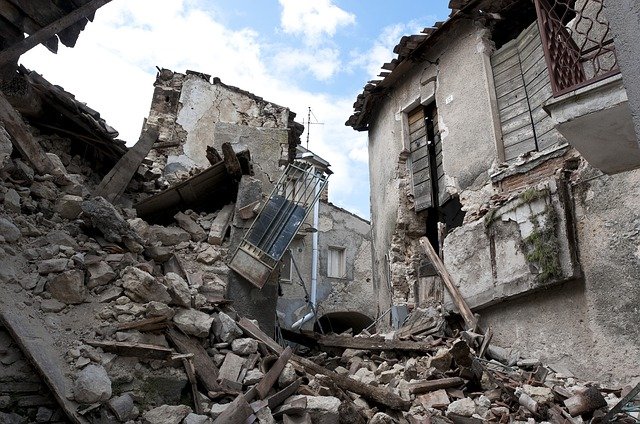 When it comes to natural disasters, Somalia is usually ravaged by drought, with a frequency of 14.6%, flood (4.2%), storm (4.2%), earthquake, extreme temperatures, and wildfire. Out of these, drought has the highest mortality rate, at 86.3%, followed by floods with only 11.3%
Given that Somalia is mostly a desert, drought is bound to occur. You should check the news and weather reports every time before leaving your accommodation, to make sure that you are prepared accordingly for what's waiting for you outside.
Also, bottled water is always a great addition to your backpack, as you might face pretty high temperatures while traveling through this country.
Transportation Risks in Somalia:

HIGH
Before traveling to Somalia, keep in mind the fact that all foreign officials living in this country live in guarded accommodations and, in case they have to travel, they are accompanied by close protection teams. In this respect, you should take the same safety measures when traveling through Somalia - avoid vehicles for hire or for rent, or public transportation if you manage to find any.
Moreover, due to the overpopulated refugee camps and their food insecurity, Somalia comes with a great risk of diseases, crime over food security - all of these combined mean an increased risk to the tourists'/ foreigners' safety.
You should avoid traveling too far away from your accommodation - if you plan to do so, consult yourself with the authorities and make sure that everyone in your group understands the risks that come with a long trip. If in doubt, it is better to enjoy the local view and not venture too far away from the city you will be accommodated in.
Night-Clubs, Pubs, and Bar Risks in Somalia:

HIGH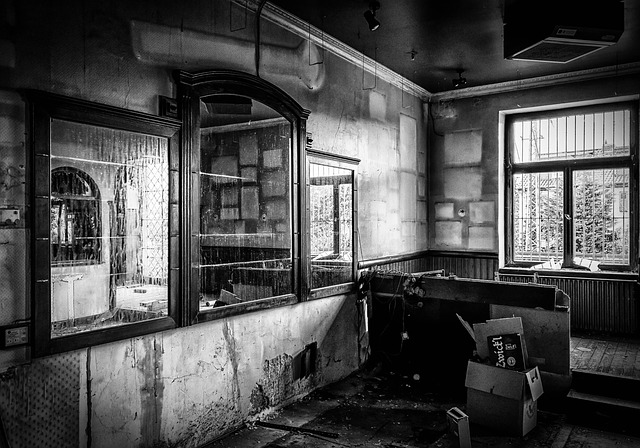 You will most probably not find any nightclub, pub, or bad that you'd wish to spend your time in - criminals are almost everywhere and assaults happen every single day. It is strongly advised that you avoid any of the aforementioned facilities. If you want to party a bit with your group of friends/ fellow travelers, it is better to do so within your accommodation.
Other than that, you should stay away from any kind of facilities that serve alcohol - drinks may be spiked in order to facilitate robberies and violent acts and there are also chances that you encounter armed individuals in bars or pubs. When it comes to Somalia, it all boils down to seeing the scenery this country has to offer - you should not have late-night parties, drinking, or other dangerous activities in mind.
Health Risks in Somalia
Medical facilities throughout Somalia are either extremely limited or nonexistent - a couple of basic hospital facilities can be found in Hargeisa though. It is recommended that you avoid engaging in any dangerous activities and that you have a first-aid kit with you at all times, as you can not rely on receiving medical assistance, especially if you are in a remote area.
Naturally, it is advised that you travel with proper travel health insurance and with enough money to cover the costs of any medicine or treatment that you might be subject to, including evacuation by air ambulance and repatriation.
In terms of health risks, there have been some confirmed cases of Acute Watery Diarrheal Syndrome in Somalia's Lower Shebelle Region and of Cholera in the Banaadir region. You should take the required safety measures in order to prevent contracting the aforementioned diseases.
It is strongly advised that you visit your doctor and check the country-specific health advice at least 8 weeks before your trip to Somalia.
List of Vaccines You Need in Somalia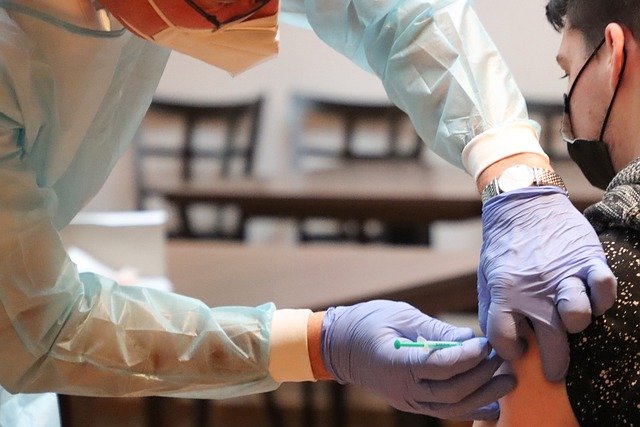 Next, on our Somalia safety travel tips list we have all the vaccines, immunizations, and precautions that you have to take in order to ensure your good health.
Routine Vaccines (MMR, polio, diphtheria-tetanus-pertussis)
Hepatitis A
Malaria
Polio
Cholera
Typhoid
Rabies
Hepatitis B
Yellow Fever
Most Dangerous Areas in Somalia
Hargeisa
Berbera
Gulf of Aden
Concluding Remarks: Is Somalia Safe to Visit?
As we've mentioned at the beginning of our article, Somalia is a very troubled country. Of course, it has its hidden beauties, but they are hard to see behind the terrorist threat and the overall condition this country has.
For the moment, you don't have to ask yourself if is Somalia safe to visit, hoping that you may still enjoy it – as you will have to be on your toes and in danger at all times. Therefore, it is recommended that you postpone this journey until Somalia's situation improves, drastically.