If you're thinking about visiting Oman, you should familiarize yourself with the challenges that come with the territory; otherwise, they might take you by surprise. In truth, by knowing what lies ahead of you, you can truly maximize the likelihood of having an enjoyable vacation, regardless of the potential dangers.
The question is: how safe is Oman for tourists? Is Oman safe for solo women travelers? Rest assured, our Oman safety guide intends to address these questions in the following paragraphs.
Highest Risks You Expose Yourself to When Visiting Oman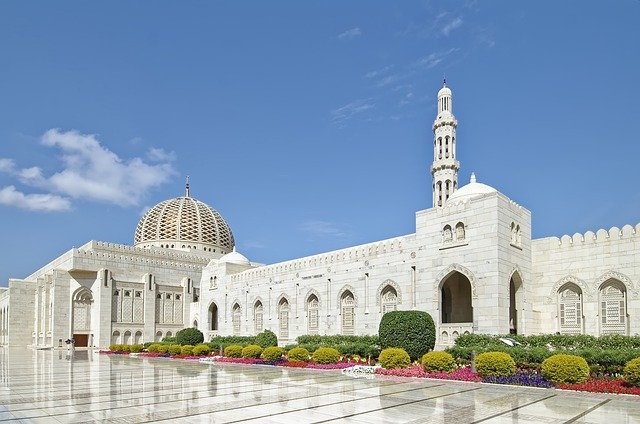 Overall Risks in Oman:

MEDIUM
For the most part, we couldn't say that Oman has a reputation for being a violent country in which crime is a major issue. Nevertheless, this doesn't mean we're excluding the incidence of crime altogether, as unwanted incidents still happen.
At the same time, it's worth pinpointing that the political situation in Oman is unstable. To that end, it is advisable to avoid partaking in this kind of demonstration, granted that you are in the area or anything of the kind. That's primarily because there are several changes that occur in the Middle East, which, obviously, have a notable impact on the local public opinion.
Moving on, piracy poses a range of threats as well. In fact, this is a concern in the Gulf of Aden, the Indian Ocean, and the Arabian Sea. You should factor in the way in which the potential regional tensions in the area might affect your routes and traveling plans.
On a different note, specific areas of the Gulf are particularly sensitive. As a matter of fact, due to recent attacks off the coast of Somalia, the threat of piracy shouldn't be overlooked.
Pickpocketing and Theft Risks in Oman:

MEDIUM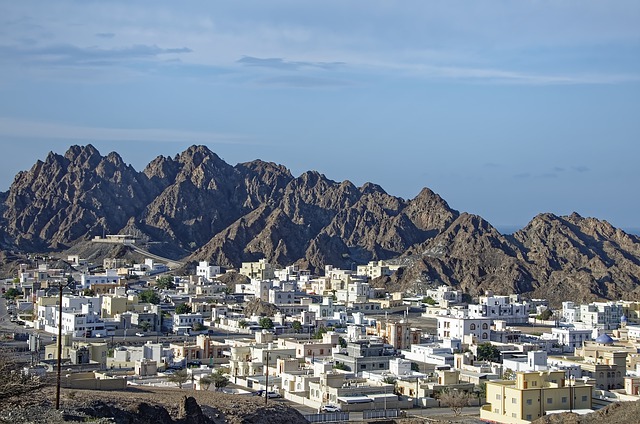 In regards to the crime levels in Oman, serious crimes are quite rare. Most crimes that do occur are crimes of opportunity, as outlined in nearly every Oman safety guide. That is to say, petty theft is quite common, especially in overcrowded areas which are usually frequented by foreigners.
Such crimes usually occur due to the low economy in a country. The same can be said for Oman – as the unemployment rate is rather worrisome. Aside from the incidence of pickpocketing, there is also the likelihood of vehicle theft – another crime that has grown to be rather prevalent. A common occurrence is stealing cars that aren't locked by their owners.
On the other hand, violent crimes such as assaults, murder, and rape, are rare. Even if some incidents did take place in 2016, the crime levels aren't as worrisome as in other countries in the Middle East.
How to avoid pickpocketing and theft in Oman?
The rules that apply in Oman apply in literally any place you're visiting. You should try to be a sensible, savvy traveler that is aware of his/her surroundings at all times. Aside from that, you should ensure your passport and means of identification is safe at all times, otherwise, you might cope with unwanted complications.
Scam Risk in Oman:

LOW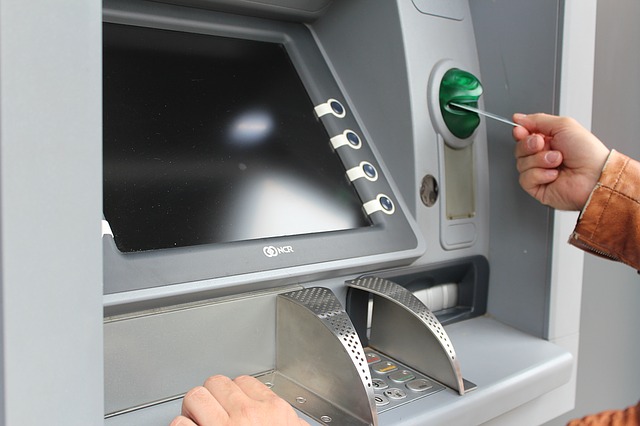 There are no reports telling of physical scams occurring in Oman in recent years - online sources tell mostly of phone and online scams, which we all already know how to protect ourselves against.
Still, it is better to tread with caution through the country, as you may not know which one of the strangers you come across will be trying to take advantage of you.
In this respect, we advise you to be extremely careful around ATMs - if there are suspicious people behind you in line, it is better to just withdraw money from within the bank.
If a stranger approaches you and seems to be trying too hard to get your attention, you might want to just ignore him and leave the area - people that engage in physical scams will usually have an accomplice ready to rob you behind your back while you are paying attention to them.
How to avoid getting scammed in Oman?
Avoiding scams is quite easy - all you have to do is mind your own business, while still keeping an eye on your surroundings. For example, an incredibly low price on an item that seems to be very popular among tourists might mean that it is either counterfeit or even stolen.
Thus, if you pay attention to what's happening around you, it is quite unlikely that someone will manage to scam you.
Kidnapping Risk in Oman:

LOW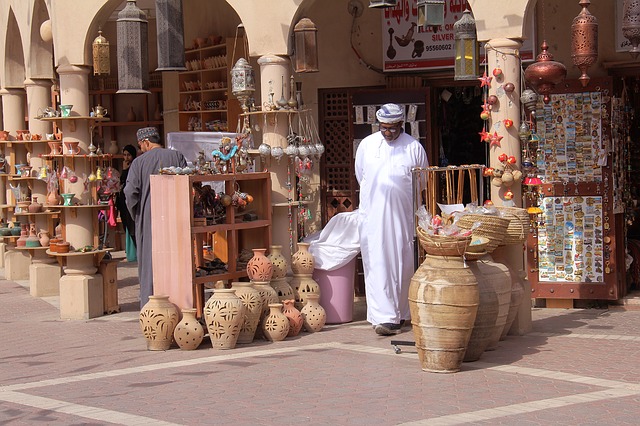 There is little to no information regarding this type of case - however, there is some data available that might give us an idea of the country's current situation in terms of the kidnapping rate.
For example, the kidnapping rate in 2007 was 0.50 cases per 100,000 population. Of course, it seems to already have been low to start with - but, if we look at the data available for the following year only, we see a decrease of 0.20 cases per 100,000 population, namely 0.30.
Moreover, given the fact that there are no reports on this matter, we can assume that the condition is pretty much stable - no UK or US nationals have been reported as missing or kidnapped in recent years.
How to avoid getting kidnapped in Oman?
As always, it is better to be prepared for any sort of situation - thus, here are some tips on how to avoid getting kidnapped in Oman.
First of all, as a foreigner, you should already know that walking alone on the street, especially during the night, is not recommended - by doing so, you may attract unwanted attention, a thing that you don't want happening.
You should also avoid displaying any valuables, such as jewelry, a smartphone, a camera, or such - a simple theft can escalate if the criminal thinks that you may have access to larger sums of money.
Naturally, you have to stay away from poorly lit places, alleys, remote areas, or the city slums.
Terrorism Risk in Oman:

MEDIUM

to

HIGH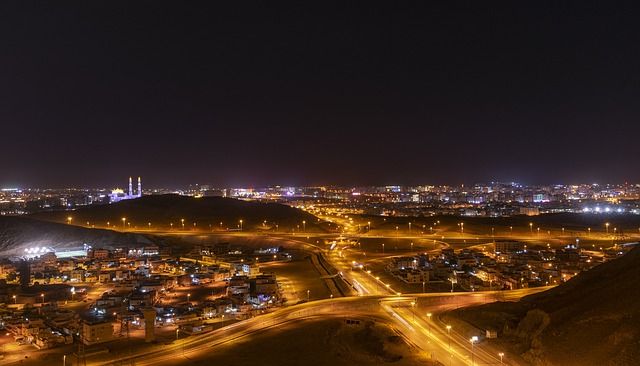 Travelers shouldn't neglect the risks associated with terrorism. Expressly, terrorist groups, such as Daesh affiliated groups or Al-Qaeda groups continually threaten to carry out attacks – more particularly in the Gulf region.
It is suspected that attacks are meant against Western interests. Concurrently, it's worth noting that the chosen locations for such attacks are indiscriminate. So to speak, places that are highly frequented by tourists might be targeted, as well. And even if, in comparison with the other Gulf States, the threat isn't as high in Oman, it shouldn't be undermined either.
How to avoid terrorism in Oman?
As a rule of thumb, you should be doubly mindful when frequenting public and commercial areas. At the same time, if these areas are usually an attraction point for Westerners, you should be extra cautious. In addition to that, you ought to be aware of your surroundings, pay attention to whatever may happen in your proximity. In the case in which you notice something unusual, you should get distance immediately.
Risks for Women Traveling Alone in Oman:

MEDIUM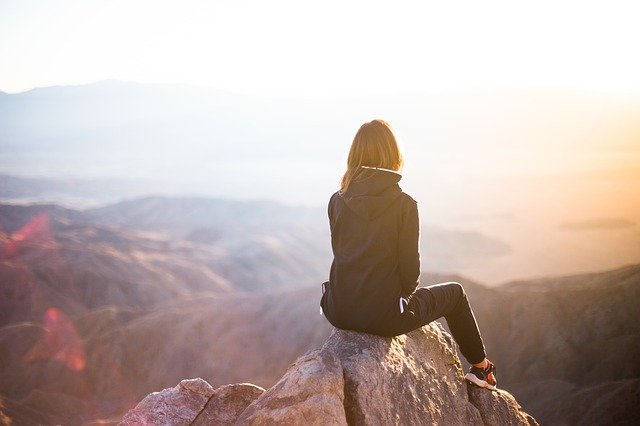 Is Oman safe for solo women travelers? This is, of course, a legit question. Should you consider planning a visit to this country if you're traveling by yourself or should you avoid this? According to official reports, there are specific risks related to the likelihood of violent crime, which mustn't be undermined. At the same time, there's also the issue of terrorism, which is quite worrying.
Even if, at the time being, there isn't any given information that would indicate the presence of terrorist groups that operate in Oman, attacks can't be ruled out.
How to avoid crime as a solo woman traveler?
Aside from that, the people's viewpoint regarding women and women's status should be factored in. For example, there are several rules regarding the way in which you can dress and present yourself in public. Your legs and shoulders should be covered at all times – especially if you're eager to explore the rural part of the country.
On the other hand, if you're planning to focus more on visiting the cities in Oman, then, the restrictions aren't as stringent, so to speak. But you should still read as many Oman safety travel tips as you can – especially the ones that come from women who've already visited this country.
It's worth outlining that local women have most of their skin covered. Therefore, this will undoubtedly draw attention to you.
At the same time, this could lead to unwanted comments and remarks. It's best, however, to ignore these; otherwise, the situation might aggravate. Also, note that most stores don't supply hygienic products targeted at women, which could be quite inconvenient. You should bring such items with you.
Rape Risk in Oman:

LOW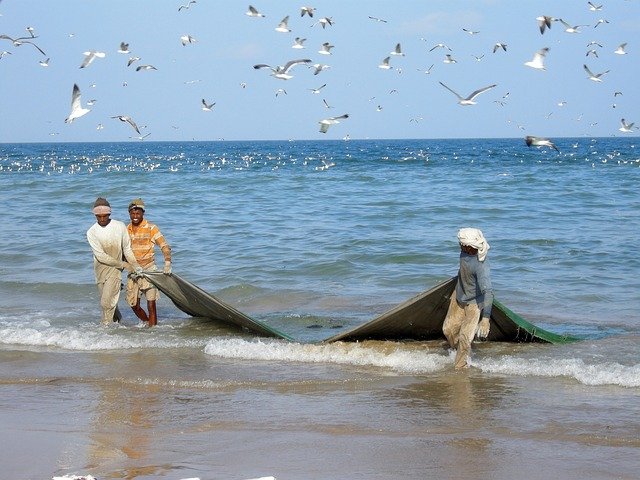 According to the United States Department of State (Bureau of Diplomatic Security), violent crimes such as sexual assault, rape are quite rare - however, they point out that there were a couple of incidents back in 2017.
Still, there are no significant reports of such cases in the past years - several statistics websites show that, back in 2008, the rape rate in Oman was 6.9 cases per 100,000 population.
While this number may seem low, it is actually one to be taken into consideration - when compared to other countries with rates of 0.50 or 1.50, for example, Oman doesn't stand so well, so to say.
In this respect, you should still be careful, especially as a solo woman traveler, when walking on this country's streets.
How to avoid getting raped in Oman?
As mentioned before, the dress code is very important to the locals - if you want to avoid any issues, including harassment, it is important to get well-informed in terms of a certain area's dress code so that you come equipped with a proper outfit.
As we know, harassment can turn into something more serious if the harassers don't care about religion or customs that much.
Moreover, you should not walk alone, especially when in remote areas - including alleys, town outskirts, and such. Naturally, it is not recommended that you walk alone during the night.
Risks for People Traveling with Children in Oman:

MEDIUM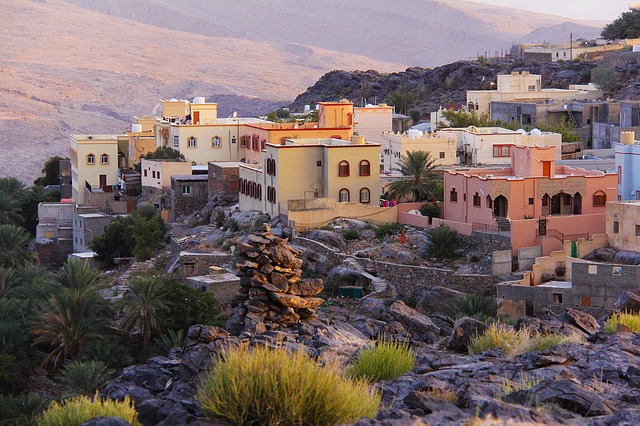 Oman is far from being a typical traveling destination – especially for families with children. Obviously, traveling with children is far from being the easiest thing to accomplish. This is why you should be aware of the fact that traveling with children to Oman won't necessarily be a relaxing experience, as there are several aspects that could be conveyed as inconvenient, at the very least.
What Oman safety travel tips apply for families that travel with children, though?
How to avoid unwanted scenarios?
For example, driving in Oman can be quite frustrating. Not only that the roads are quite bumpy, but the appearance of livestock (out of nowhere) can pose some challenges to your job. At the same time, camels also roam freely, as they wish. In the unfortunate case in which you hit a camel, not only that you'll be required to pay for the repairs of the automobile, but the owner of the camel will want to be reimbursed.
This is why the aspect of insurance is fundamental when traveling in the Middle East.
Aside from the relatively poor infrastructure, environmental hazards also pose a range of threats. Therefore, you should do your research well beforehand, to ensure that your family is safe during the trip.
Usually, major natural hazards should be anticipated; so make sure you check the weather forecast in advance. This is one of the most important Oman safety travel tips – not only for families but for any traveler for a change.
In addition to that, civil unrest and terrorism are also aspects that are worrying in Oman, at the time being – as we've clearly pointed out.
Natural Disaster Risks in Oman:

MEDIUM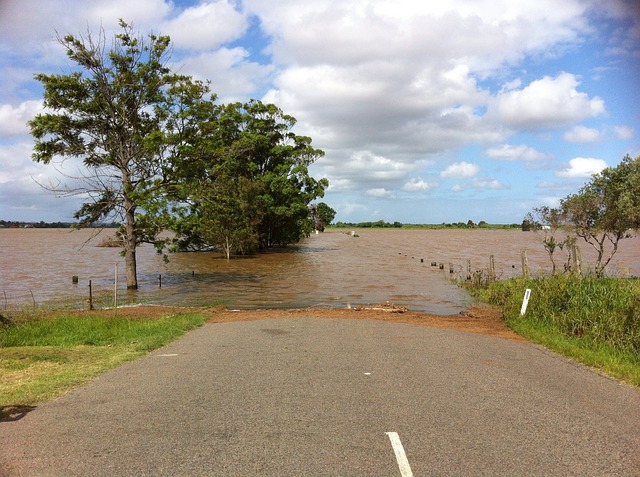 What is there to be said concerning the risk of natural disasters in Oman? Should you be worried about something in this respect? For the most part, the climate in Oman is dry. Nevertheless, every now and then, heavy rainfalls do occur. This usually happens in the wintertime. It's worth pinpointing that flash floods have caused, in several cases, major injuries and deaths.
On the other hand, during the summer months, Cyclones from the Indian Ocean might cause other troubles.
In May 2018, the tropical Cyclone Mekunu passed through Oman, which led to flooded wadis as well as significant damage to the infrastructure – particularly in the proximity of the city of Salalah. In addition to that, in October 2018, due to Tropical Cyclone Luban, the same area struggled with a power disruption and severe flooding.
If you're considering adventure tourism, you should carefully assess the weather forecasts before planning your trip. You should do that at the time of your visit, as well.
Transportation Risks in Oman: LOW to

MEDIUM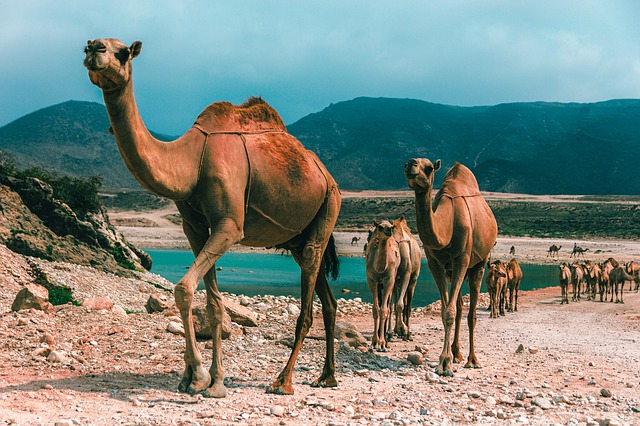 First of all, driving in Oman is on the right side. The roads here are generally good conditions, but the driving standards are not as disciplined as they are in the UK, for example.
Thus, road accidents are more frequent here - in case of a major road traffic accident, you have to stay with your vehicle and call for assistance by dialing 9999, the number of the Royal Oman Police. You must also keep a Minor Road Traffic Accident form in your car.
This form comes in handy when a minor road traffic accident takes place, obviously - in such cases, you may not have to call the authorities, but you do have to respect the procedures that they have laid down on their website.
When driving, you must not allow yourself to be distracted - you risk hitting wandering camels/ goats that may be on the road, especially outside Muscat.
Moreover, you have to monitor the weather before setting off for the day - in case of rainfall, you should expect severe, as well as sudden flooding on the roads that cross dry riverbeds.
The driving laws are very strict - no mobile phones while driving, zero tolerance in terms of drunk driving, children under 4 years old must be in child car seats, and you have to respect every single traffic law. If you are caught breaking any of the rules, you may even be imprisoned for up to three years.
Night-Clubs, Pubs, and Bar Risks in Oman: LOW to

MEDIUM
Even though there are no official reports that tell of serious incidents taking place in nightclubs, pubs, and bars, we have marked this type of risk as low to medium, mainly because there is a worldwide issue involving the use of spiked drinks.
Naturally, violence and assault may occur within such facilities, especially if you are in an area you should not be in - if things like this happen, it is better for you to ignore the situation and leave the area.
When it comes to spiked drinks, it is recommended that you do your best to avoid them - namely, keep an eye on your drink at all times and don't accept any drink from strangers.
Drinking a spiked drink may result in a robbery, violent assault, rape, and even kidnapping - thus, it is of utmost importance that you pay attention to what you are drinking, when, and how.
Health Risks in Oman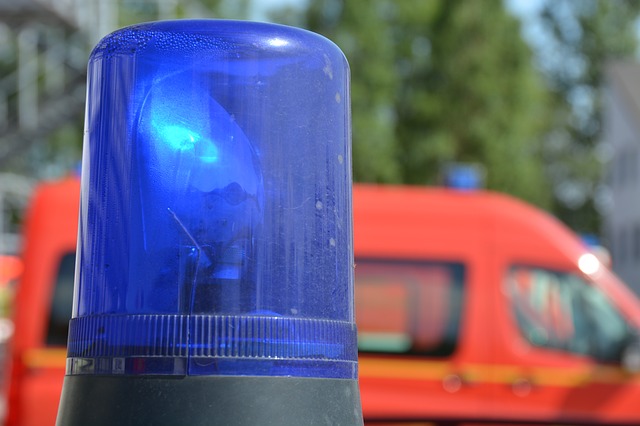 Medical/ Healthcare facilities in Oman are of good to excellent conditions - however, make sure that you don't rack up some debt. In case of a serious injury that has resulted in your treatment in one of the hospitals here, you are required to have either travel health insurance or enough funds to pay the bills of your treatment.
If you can't do so, you may not be allowed to leave the country.
In case of an emergency, you can request medical assistance by dialing 9999 and asking for an ambulance.
In terms of health risks, you should pay attention to how you treat heat - in Oman, it can be extreme and there have been several reports of deaths caused by heat, heat exhaustion, and dehydration.
List of Vaccines You Need in Oman
What does our Oman safety guide indicate in regards to the list of vaccines needed for visiting this country? Doctors recommend the following vaccines prior to traveling to this country. However, it is also advisable to address your concerns to your healthcare provider, as well.
Dengue fever
DTP
Hepatitis A
Hepatitis B
Rabies
Schistosomiasis
Concluding Remarks: Is Oman Safe to Visit?
To conclude, we wanted to include the main tips that will make planning a visit to Oman easier. We hope that our guide reached this purpose. In order to diminish the stress associated with your journey, do factor in the potential risks, and whether you are willing to cope with them or not. Still, we think that, with the right attitude and precaution measurements, you can get to enjoy Oman.