Located in the West of Africa, Senegal is a country that's rarely heard of during travel discussions. That's really a shame, as it has many beautiful places that could make for an unforgettable vacation, such as the beaches, islands, and the capital, Dakar.
However, you may wonder how safe is Senegal to visit, given it's located in Africa, and you are thinking whether terrorism is a big thing there. Luckily for you, this article will tell you about how safe Senegal is, and you can decide if your next holiday will be spent here. Let's take a look at these Senegal safety travel tips.
Highest Risks You Expose Yourself to When Visiting Senegal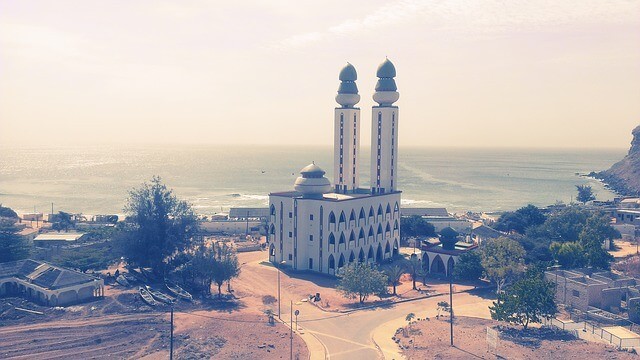 Overall Risks in Senegal: MEDIUM
In common places of Dakar, there are people waiting to pickpocket or attack somebody, especially around Place de l'Indépendance and the central area of the Plateau.
There have been cases when violent demonstrations took out in St. Louis, Dakar, and other big cities. These protests were conducted by students, and violent clashes happened between them and law enforcement.
In the Casamance region, there has been some separatist violence directed at the Senegalese security forces. Although the risk is not as big as it used to be, you may be taken by surprise by one of these events, even as a tourist.
There is a possibility of terrorist attacks in Senegal, so the country is not terrorism-free. Although foreigners are not the targeted ones, they may get caught as collateral victims.
Pickpocketing and Theft Risks in Senegal: MEDIUM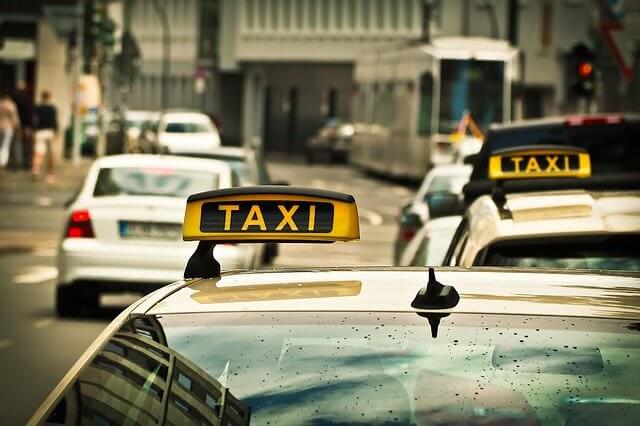 Senegal has an increased level of crime when it comes to pickpocketing and bag snatching. Many times, bag snatchings are done by thieves on motorcycles. One of the pickpocketers' favorite places is The Gorée. Tourists may be targeted as well, especially if they make themselves too obvious and they have valuables visible. Moreover, even taxis can become a dangerous thing, especially if the driver has evil thoughts.
In places such as the capital, there is a risk of home robberies and armed robberies. Usually, these attacks happen either after dusk or early in the morning.
The risk exists even on the highway, where armed attacks and robbery may occur, in Casamance and border areas with the Gambia and Guinea-Bissau.
How to avoid pickpocketing and theft in Senegal?

In order to avoid being left without money in a totally foreign place, you should take some precautions. If you don't want to become the main character of an action movie where your bag gets snatched by a motorbike driver, avoid walking alone, especially after dark.
Don't carry valuables around, as they can easily be eye-catching to thieves. Keep them somewhere safe, and never take all of your money with you.
Always stay vigilant, because it's hard to predict when an incident may occur, and that's not what you signed up for when you agreed to travel. Keep everything safe, including your money, phone, passport, and anything important.
Watch out for crowded areas. If you're not paying attention, you may touch your pocket and realize there's nothing in it anymore. Pickpocketers like crowded areas, as it's harder to notice when someone steals your belongings.
Civil Unrest Risk in Senegal: LOW to MEDIUM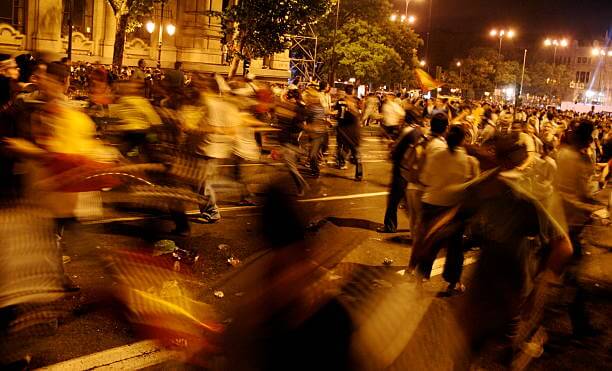 If you're wondering "Is Senegal is safe to visit or not?" when it comes to civil unrest, you are about to find out.
In the Casamance region, there is a risk of civil unrest and violence that could end up in a number of victims, including tourists in some cases. For decades, this region was the place where low-intensity separatist violence took place, directed at Senegalese security forces.
Although the situation has improved a lot since 2012, armed separatist groups still exist, and Casamance is at risk of incidents. For example, on 7 January 2018, an attack killed 13 Senegalese nationals, and seven others were injured. In the main tourist areas of Casamance, though, the risk is lower.
How to avoid unwanted scenarios?
If you're going to Casamance, be vigilant at all times and avoid areas that are usually not for tourists. Some safer areas from Casamance are Cap Skirring, the residential areas along the Casamance River and the Ziguinchor city.
In case you see any demonstration going on, don't join it, and make sure you distance yourself as much as you can. Even though you have nothing to do with the country's situation, you may be caught in the violence and become a victim. That's one way to ruin a holiday, right?
Before traveling, it's a better idea to monitor the local security situation. This way it's easier to know if you should avoid that area or simply stay vigilant at all times.
Scam Risk in Senegal: MEDIUM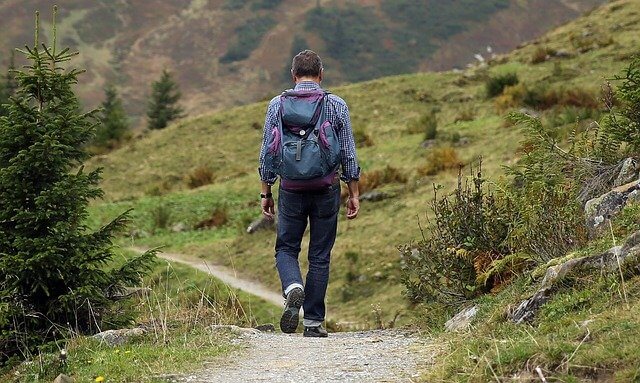 There are a number of scams that could happen in Senegal, including those that target tourists. For instance, there may be cases when a taxi driver walks up to you at an airport and offers to take you to your accommodation. However, there's a risk of that driver being fake, and you may end up being robbed.
How to avoid getting scammed in Senegal?
For that reason, it's essential to be cautious when your plane arrives at the airport. Don't easily trust a stranger who offers you a taxi ride. Ask them to identify themselves before you do anything.
Other forms of scams are existent in Senegal, such as work and employment opportunities, business ventures, and many others. You should be careful with these, as they pose a great financial risk. Be vigilant when it comes to funding requests, meeting with someone you've been communicating with from West Africa, or similar things. You don't want to end up without money, do you?
Kidnapping Risk in Senegal: LOW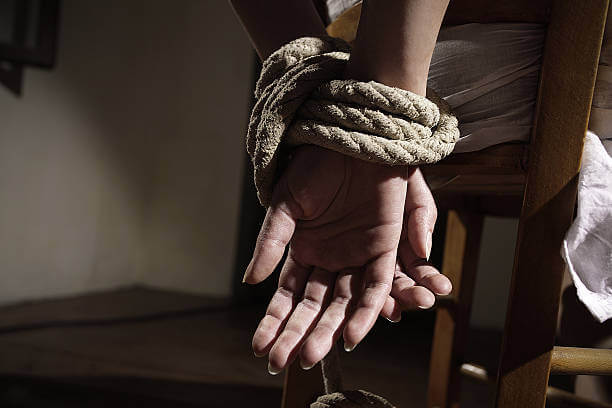 "How safe is Senegal for tourists when it comes to kidnapping?" you may wonder.
Well, jihadist groups are active in border areas such as Mali and Mauritania, so you should be vigilant there.
In the Sahel region, however, the threat is higher. You should avoid traveling there, or pay special care to this area. The kidnappers are usually taking hostages and asking for money in order to release them. Paying them will only further encourage such acts, so it's better to avoid being a victim.
How to avoid being kidnapped in Senegal?
In order to avoid being kidnapped while in Senegal, you have to take some basic safety measures - unless you travel to the Sahel region, case in which it is recommended that you either travel with a company or have a personal security guard with you.
So, what about the basic safety measures? Well, first of all, you should avoid remote areas, as well as bad neighborhoods and shady alleys/ areas of the city you are accommodated in. It traveling during the evening, it is recommended that you are not alone - have a tour guide accompany you, a fellow traveler, or someone from your group by your side.
Terrorism Risk in Senegal: LOW to MEDIUM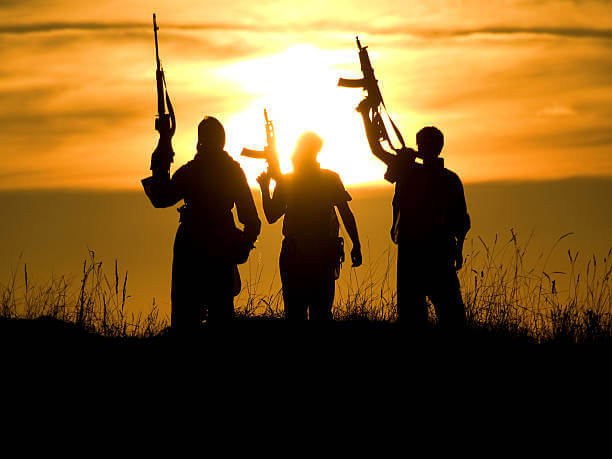 You may be wondering "Is Senegal safe to visit when it comes to terrorism?". Let's find out.
Terrorism is present in Senegal, and attacks are likely to happen even in places frequented by foreigners, as they are indiscriminate. In remote areas such as the borders with Mali and Mauritania and the Podor city, as well as Kidira, the risk is increased.
There have been cases when terrorists have shown that they are capable of in several attacks in Mali, Côte d'Ivoire, and Burkina Faso back in 2015 and 2016. They even targeted cafes, restaurants, beach resorts, hotels, and leisure facilities.
Additionally, there is a potential terrorist activity in Dakar, and some locations such as hotels may be at risk.
How to avoid terrorism in Senegal?
Although there is hard to say when a terrorist attack could occur and even the safest places are not completely free of risk, you can take some measures against it.
Take care when you're out in public places, especially in crowded areas or around religious events. Try to avoid border areas if possible, or be very careful if you must travel there. Although cafes and restaurants should be considered a break from life struggles, be wary of your surroundings at all times, as attacks are possible there too.
In addition, ensure you stay at a hotel that has high-security measures. You need protection at all costs because you don't want your vacation and life ruined.
Risks for Women Traveling Alone in Senegal: LOW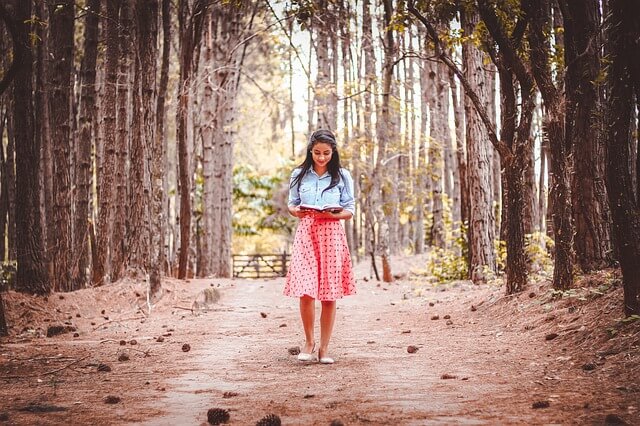 When it comes to how safe is Senegal for tourists, going to a foreign country as a solo female traveler may seem scary to you. You imagine yourself as a vulnerable person entering the lion's cage.
However, Senegal is not bad to travel to as a solo woman. This doesn't mean that risks can be ruled out altogether, but you shouldn't lock yourself in the dungeons either.
Going there by yourself may draw some attention, as you probably look different compared to Senegalese women, and people are drawn to the new and unusual. Still, you can take it as a fun experience.
How to avoid crime as a solo woman traveler in Senegal?
Take care of the way you dress. Although you may want to wear the fancier dress from your wardrobe, you shouldn't draw too much attention to yourself. The dress code in Senegal is pretty relaxed, so you can wear long skirts, leggings, and tees.
People in Senegal are Muslim, but they are less restrictive when it comes to clothing compared to other Muslim countries. Even though there are some small religious towns where you should dress modestly, in other areas you can wear warm weather clothing.
As a rule of thumb, you should take care of the way women dress in the area you're visiting, so you have an insight about what to wear and what not to wear. Also, unless you visit a mosque, you won't need a veil.
Looking so different, local men may be attracted to you and try their luck. You need to know that saying "no" is alright. Try not to be rude, so the situation doesn't escalate, though. A simple "No, thank you" should do the trick.
Rape Risk in Senegal: LOW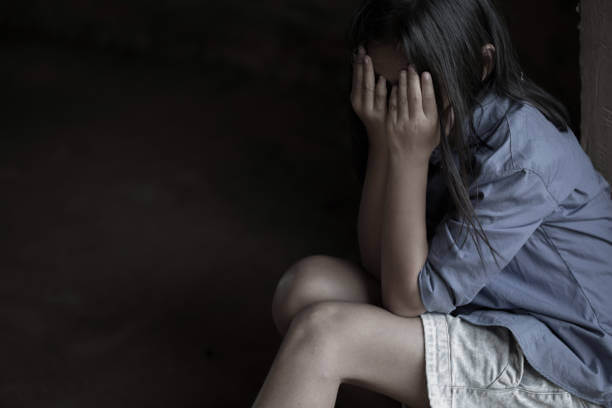 Four years ago, in 2015, the rape rate of Senegal was 0.4 cases per 100,00 population - moreover, when compared to the statistics for 2010, this rate also means a decrease of roughly 94% in terms of rape cases. Also, given the fact that there are no recent reports that tell of such incidents, we can assume that the rape rate is either at the same level or even lower.
As mentioned before, Senegal is a pretty safe and peaceful country, meaning that people here - namely, criminals - will most likely try to pickpocket or mug you rather than engage in sexual assault. In this respect, you should be just as careful as you are in your hometown when it comes to such incidents.
How to avoid getting raped in Senegal?
In order to avoid getting raped in Senegal, you should rely only on some basic safety measures. In short, avoid traveling to remote areas, as well as to bad-reputed regions of the city you are accommodated in.
If you plan on visiting a nightclub, pub, or bar, it is recommended that you are accompanied and that you have the number of a reputed taxi company that you can rely on for when returning to your accommodation.
It is also advised that you have a decent dress code, especially if you are a woman - try to draw as little attention to yourself as possible and be nothing else but a usual tourist. If you follow these tips and recommendations, you should be out of trouble during your stay in Senegal.
Risks for People Traveling with Children in Senegal: LOW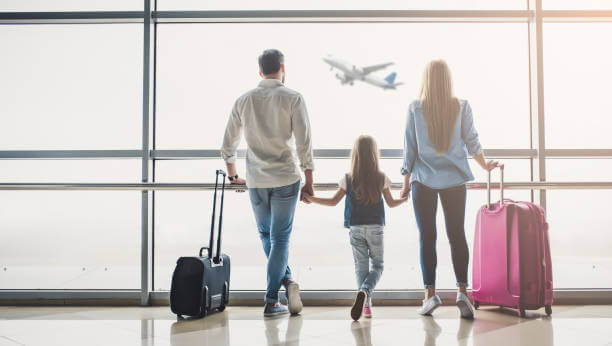 As expected, you can safely travel with your children throughout Senegal. The crime rate and statistics mostly tell of only pick-pocketing and street crime, which don't usually get violent. In this respect, children have nothing to fear about and you, as a parent, should only be aware of your surroundings and of your possessions.
How to avoid unwanted scenarios?
There is, however, one thing that you should be doing if you plan on traveling with your children to Senegal - naturally, we are talking about keeping an eye on them at all times, especially when in remote or crowded areas. Remember that they can get lost easily, mainly because they like to wander off and explore their surroundings.
Therefore, make sure that someone keeps an eye on them at all times if you want to keep trouble away. You should also instruct them as to how to behave towards the locals and such so that they don't offend anyone.
Natural Disaster Risks in Senegal: MEDIUM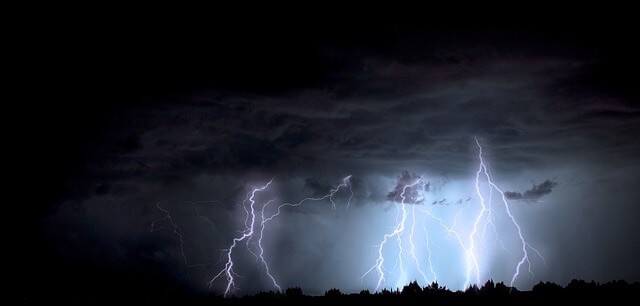 When it comes to natural disasters, Senegal faces flood, with a frequency of 75%, storms, with 15%, and drought, with 10%. Among these, storm and flood have the highest mortality rates, with 70.3% and 29.& percent respectively.
When looking at the all-scale disasters, the most dangerous one seems to be an electric storm, with a mortality rate of 65.3%, followed by fire, with 11.9%. Other events that might occur are fog and rain - thus, it is recommended that you drive carefully or not drive at all if under such conditions.
However, these percentages should not scare you off - in terms of storm and flood, these had only 4 death as a result between 2005 and 2014. In order to avoid any type of incidents, it is recommended that you monitor the media, as well as the local weather reports before any long-distance trip.
You should also come up with a plan in case of emergency - prepare enough supplies, a cellphone with a good signal, and also let someone know your itinerary/ schedule so that they can alert the authorities if you don't report back to them or you don't reach your destination.
Transportation Risks in Senegal: LOW to MEDIUM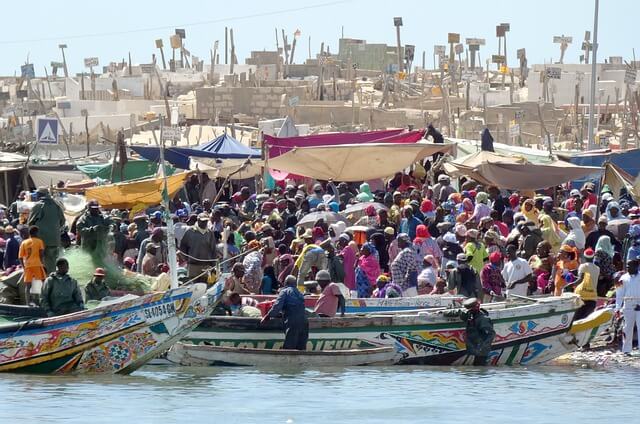 Driving through the rainy season can be a bit dangerous. Excessive rains can cause landslides and floods, and some roads can be poor and you take risks driving on them.
In the Dakar area, the traffic can get very heavy, and the risk of accidents increases. Moreover, driving during the night is dangerous too. Vehicle and street lighting are very poor, and it may be very hard to see in such light conditions.
When it comes to driving standards, they can be very unpredictable, and nothing like the ones in your country. Many mini-buses and taxis are not worthy of being on the road, as they drive chaotically.
Now, let's get to some Senegal safety travel tips for road travel.
Make sure you don't drive during the rainy season or take care with taxis. As there are good and bad roads, you never know where you'll arrive. You don't know the country, so things are unpredictable. Monitor the local weather reports to find out if there are dangers to road travel.
If you're driving in the capital's area, make sure you pay attention to the road to avoid accidents. The traffic is heavy, and concentration is required. Don't drive after dark, as the light is very poor, and low visibility may cause accidents.
Also, considering driving may be a totally different experience compared to your country, make sure you know the driving laws and you stay vigilant in traffic.
Night-Clubs, Pubs, and Bar Risks in Senegal: LOW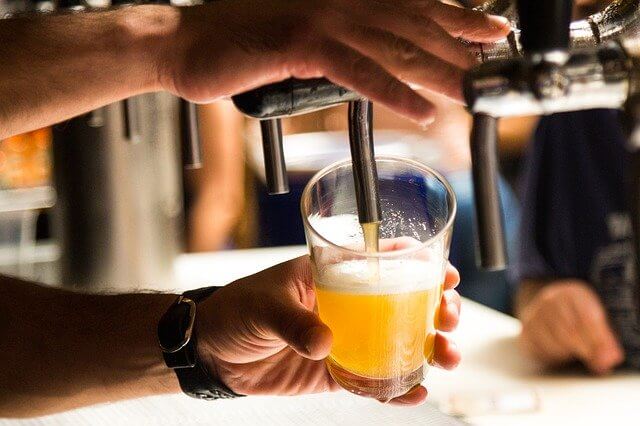 There have been no reports of serious incidents occurring in nightclubs, pubs, or bars. As mentioned before, pick-pocketing and petty theft usually happens on the street, mostly during, before, and after religious festivals. In this respect, you should not be worried or feel in danger while spending some time in one of the facilities mentioned above.
What you should be worried about is the means of you getting there and returning to your accommodation. There have been a number of incidents of attackers driving scooters or motorbikes driving past locals/ tourists/ travelers and snatching their bags, especially in the evening and during the night. Therefore, you should take a taxi to and from a bar or pub, in order to decrease the chances of you being robbed.
Naturally, you should make sure that the taxi you get into is licensed, registered, and, preferably, from a reputed taxi company - there have been a couple of reports of crimes within taxis that sometimes turned violent.
Other than that - drink responsibly and pay attention to your surroundings!
Health Risks in Senegal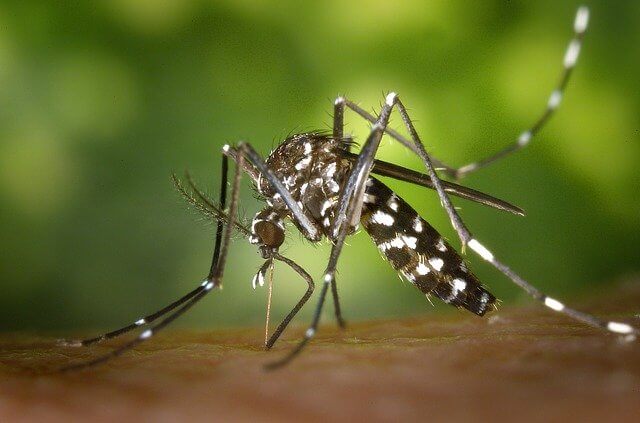 Dakar's medical facilities are in a reasonable state but, in the rest of the country, they are quite limited and may not be able to offer treatment in case of a serious injury. If you are traveling to a remote area, it might take some time until medical assistance arrives and provides you with treatment - in this respect, it is recommended that you pack up a first-aid kit containing both materials/ utensils, as well as basic medicine.
In terms of diseases, dengue fever, malaria, and other tropical diseases are common throughout Senegal - especially during the rainy season, which runs from June to September.
Moreover, as an outbreak of dengue fever has been reported towards the end of 2018, it is recommended that you take the necessary measures to avoid being bitten by mosquitoes - bug repellents, as well as bug nets. The outbreak is reportedly located in Touba, Senegal's central region.
Also, keep in mind that Senegal is classified as having a risk of Zika virus transmission.
As always, make sure to have proper travel health insurance and enough funds with you to cover the costs of any treatment or medicine that you may have to take during your stay in Senegal. Bring with you any medicine that you think you may need, but make sure that you can have it on you in Senegal.
List of Vaccines You Need in Senegal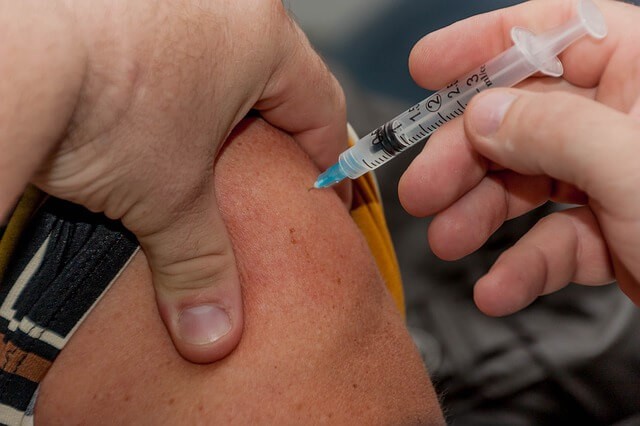 Before your plane takes off, you may want to check in with your doctor to find out if vaccinations are needed. Usually, travelers should consider some vaccines that prevent malaria. Mosquitoes are likely to wait for you in this country, and if you want to make sure you are not affected, preventive measures are needed.
Some vaccinations you may need before going to Senegal are:
Rabies
Hepatitis A
Hepatitis B
Yellow Fever
Meningitis
Cholera
Influenza
Typhoid
Most Dangerous Areas in Senegal
Place de l'Independence, Western Corniche, the central area of the Plateau - these are the areas where pick pocketing and street crime are most common, all of them located in Dakar.
Casamance region - suffering from low intensity separatist violence.
Kolda
Concluding Remarks: Is Senegal Safe to Visit?
Overall, Senegal is safe to visit compared to other African countries, where terrorism and civil unrest are at higher levels.
Just as these Senegal safety travel tips suggest, some situations require special measures in order to ensure your safety. Don't walk alone at night, be careful when driving, avoid involving yourself in public demonstrations, and hide your valuables. All of these should make your trip safer and let you enjoy the beautiful beaches and cities.
So, if you follow this Senegal safety guide, you may have an unforgettable trip filled with smiles, laughter, beautiful places, welcoming people and, most importantly, memories.