With its beautiful landscapes and wondrous nightlife, Serbia has quite recently emerged as an attractive, budget-friendly travel destination, following the end of the Kosovo war. However, many of those who consider this Balkan country as a potential vacation spot, ask themselves whether Serbia is safe to visit or not.
When it comes to this particular spot on the Balkan Peninsula, there are definitely some concerns to be addressed in terms of safety. The following Serbia safety guide will help you understand the existing risks. You'll also find a series of Serbia travel tips, meant to help you prepare for unexpected situations that might arise during your vacation.
Highest Risks You Expose Yourself to When Visiting Serbia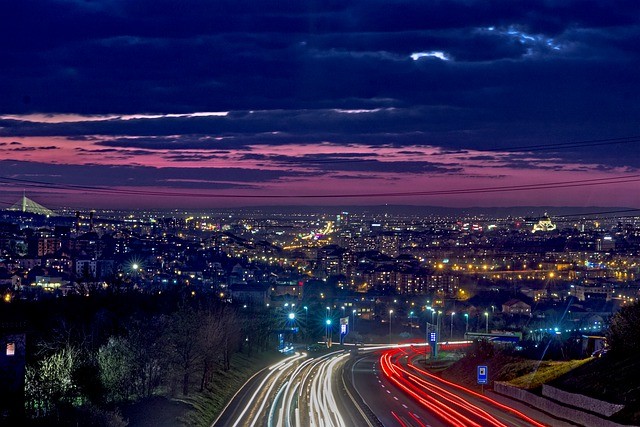 Overall Risks in Serbia:

LOW

to

MEDIUM
So, is Serbia safe for tourists? Well, according to a recent classification, Serbia's crime index is 37.27, which places it in the lower half of the danger list, as a 77/118 on the crime scale. Serbia is also the 58th safest country in the world, outranking other popular tourist destinations like Turkey, Thailand, or even the United States.
Pickpocketing and Theft Risks in Serbia:

MEDIUM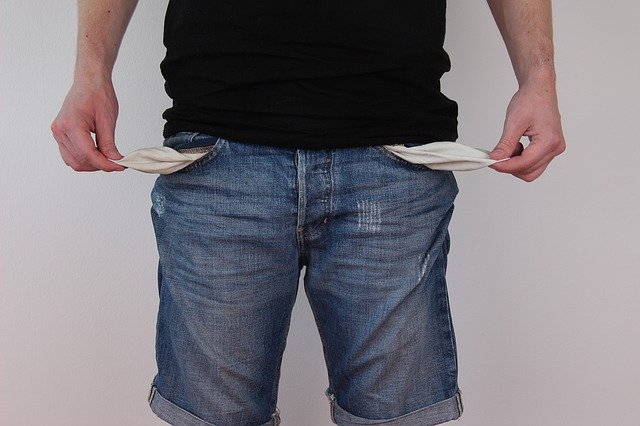 Although the chance of mugging is small, there is a risk of losing your belongings through pickpocketing. This type of occurrence is relatively frequent, especially when it comes to crowded areas. Public transportation systems or pedestrian streets are more likely to house unpleasant incidents.
How to avoid pickpocketing and theft in Serbia?
Be sure to always pay attention to your surroundings, because pocket thieves usually work in pairs. One will be trying to distract your attention, while the other will act hidden in plain sight. It would also be better not to wear jewelry or any other items that might turn you into a valuable target.
Splitting your money between your wallet and a hotel safety box might also be a good precaution to take. Of course, don't forget to keep any doors closed and locked.
Scam Risk in Serbia -

LOW

to

MEDIUM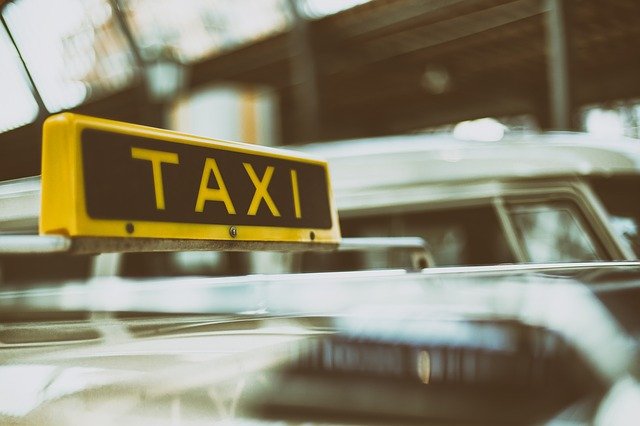 When it comes to scams, there is an almost universal travel safety tip by which most Balkan countries go. Always pay attention to the type of taxi you are going to use. Because tourists are usually unfamiliar with the vicinity and best practices, they are very likely to be overcharged. Some might also get ripped off in bars or nightclubs after drink-spiking incidents. Credit card frauds might also occur.
How to avoid getting scammed in Serbia?
To avoid transportation scams, be sure to use officially registered taxis. These cars usually have a municipal registration code next to the cab number. If no parked vehicles are available, make sure to call the official taxi phone numbers or use the app named Car.G0 - the Serbian version of Uber.
Theft risk can be reduced by staying alert and always keeping an eye on your glass. For money withdrawal, only use reliable ATMs,  stay away from unusual card readers and verify your transactions daily.
Kidnapping Risk in Serbia -

LOW

to

MEDIUM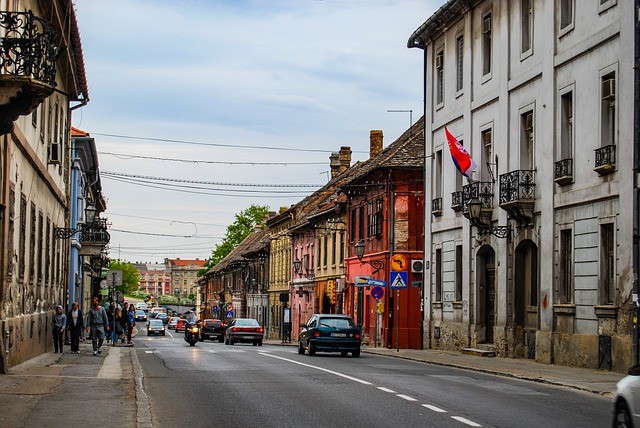 Should tourists be afraid of kidnapping while in Serbia? The answer is no. Although abductions have been reported, they are mostly related to rivaling criminal entities or debt collectors. As such, foreigners are not likely to be affected.
The kidnapping rate in Serbia has also decreased in recent years. As of 2015, the abduction rate for Serbia has settled at 0.2 cases per 100.000 population, being one of the lowest kidnapping rates. This ranking was established by using crime data provided by United Nation reports.
How to avoid getting kidnapped in Serbia?
Although the abduction of tourists is highly unlikely, make sure to avoid areas with a high rate of criminality or deserted streets. Settle for public spaces and remember to call the Serbian police officers at 192 in case of any unsettling occurrence.
Terrorism Risk in Serbia -

MEDIUM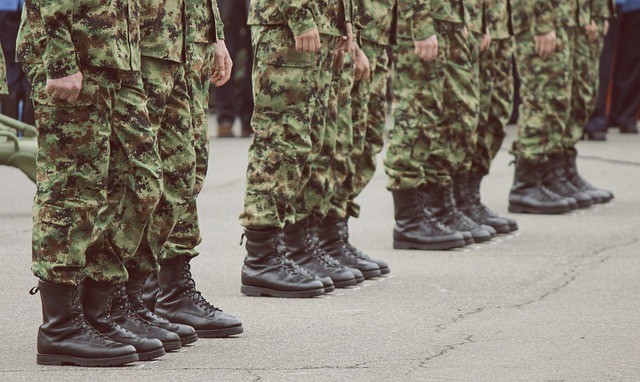 Considering all the terrorist attacks that took place in Europe lately, you might ask yourself if Serbia is safe to visit. According to the official crime and safety report issued in March 2019 by the Overseas Security Advisory Council, there is a moderate risk of terrorist threat in Belgrade.
As a territory that binds Western Europe to the Middle East, Serbian authorities cannot rule out the risk of international terrorism.
How to avoid terrorism in Serbia?
As terrorist attacks mostly occur without warning, there is no way of preventing or directly avoiding them. It's important to remain vigilant at all times. Try to always keep an eye on local news and make sure to stay away from the danger zone in case something happens.
Risks for Women Traveling Alone in Serbia:

LOW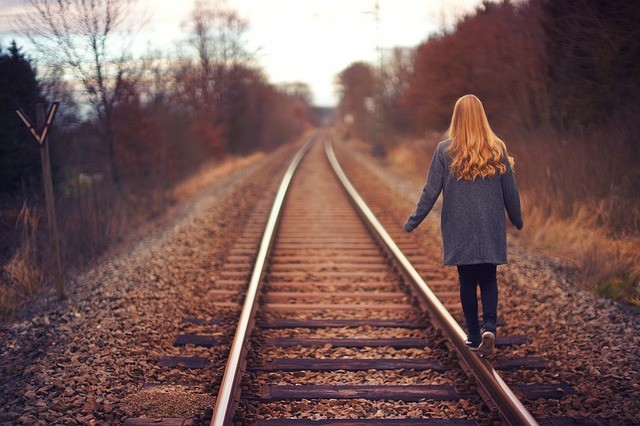 Is Serbia safe for solo women travelers? Shortly put, yes. Despite its fearsome reputation, Serbia turns out to be quite friendly in terms of traveling by yourself as a woman. However, there are some variables to take into consideration, one of them being the 'blending in' factor.
Serbia might be friendly to white women that can easily fit into the Balkan background. However, standing out from the crowd might trigger sexual harassment. Keep in mind that, although it does happen, it is not a common occurrence.
How to avoid crime as a solo woman traveler in Serbia?
As most dangers are related to Serbian nightlife, make sure to find a safe group before going out. Partying might be fun, but don't drink excessively and never leave your drink unattended in order to avoid spiking. It's also better to avoid going out by yourself at night.
Rape Risk in Serbia:

LOW

to

MEDIUM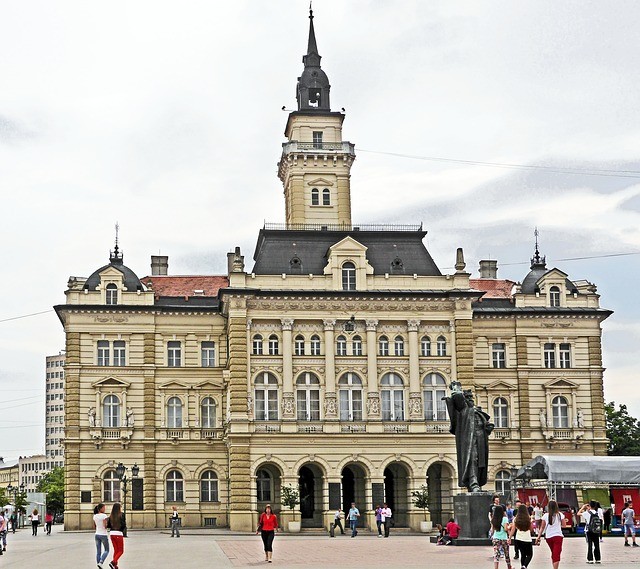 Despite the issues Serbia still faces when it comes to domestic violence, the risk of sexual assault or rape is very low, especially for foreign women. Although potential attackers are not ruled out, as long as you do not travel by yourself or venture to deserted, poor-lit areas, you should be safe.
How to avoid getting raped in Serbia?
Never lose sight of your surroundings, and be sure to follow a decent dress code. It is better to avoid strong alcoholic beverages and never accept drinks from strangers.
Risks for People Traveling With Children in Serbia:

MEDIUM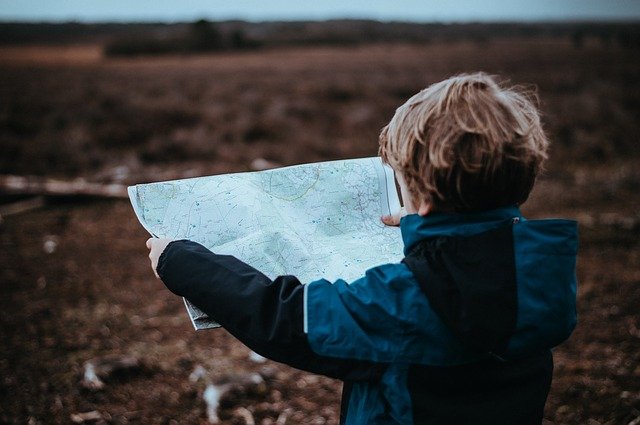 Although Serbian people do love children, the country's infrastructure isn't really child-friendly: pools and other dangerous areas are not enclosed, fences are rare and playgrounds are often built out of concrete.
The situation might become frustrating especially when traveling with a baby: change rooms are hard to find, broken footpaths make it difficult to use a baby carrier, and it is also highly unlikely to find children's menus.
How to avoid unwanted scenarios?
Be sure to keep an eye on your children at all times. Bigger cities often offer the option to pay for a private playground. This way, parents will get the chance to relax while knowing that their little ones are safe.
Natural Disaster Risks in Serbia:

LOW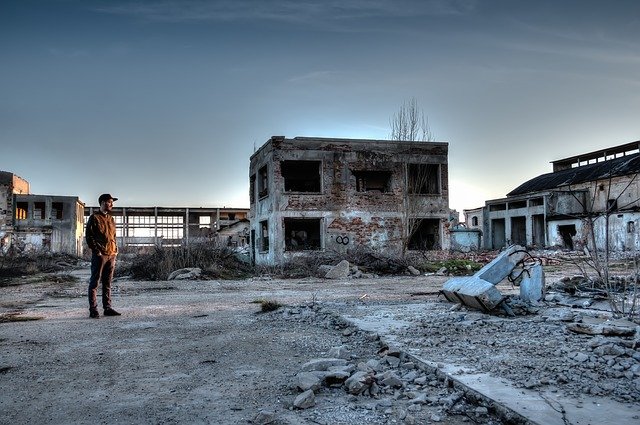 Although Serbia is located in an active seismic area, earthquakes are rarely an issue. One of the most common natural disasters that affect the country is flooding, which often results in landslides, damage to the roads, and even casualties. If you're traveling during winter, make sure not to drive during or after a snowstorm as there is a high chance of transportation-related issues.
Transportation Risks in Serbia:

MEDIUM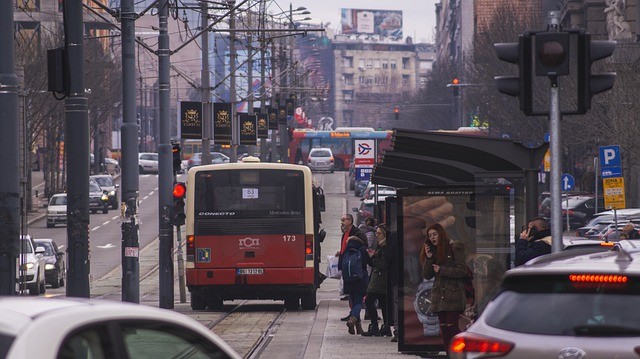 Transportation in Serbia is overall safe, although the quality of the roads will vary throughout the country. One of the most dangerous Serbian roads is the Ibarska Magistrala, which links Belgrade to Montenegro. Off-road travel is not recommended, especially near the border with Kosovo because there might be unexploded land mines and munitions still left from the war.
Public transportation is reliable; however, it might be old and overcrowded. Traffic disruptions might occur due to the sensitive political situation. Although most manifestations remain peaceful, some protests might occasionally take a more violent turn.
When it comes to rail travel, keep in mind that trains are often slow. It is also very important to take care of documents and valuable items since there might be thieves just waiting for you to doze off.
Night-clubs, Pubs, and Bar Risks in Serbia:

MEDIUM

to

HIGH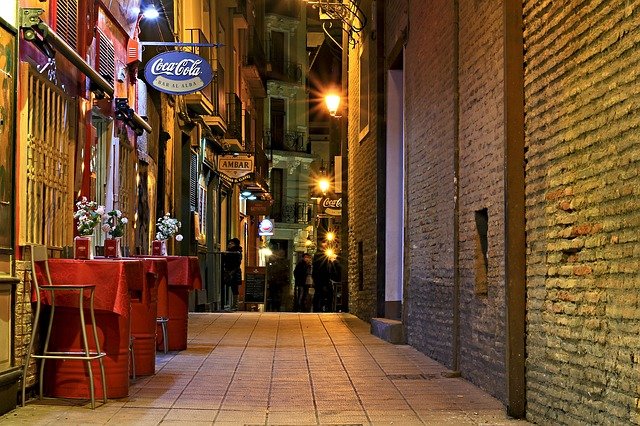 One of the main attractions of the well-known Serbian nightlife is represented by the floating discos, or so-called 'splavs'. Beware! Many of these are owned by organized crime entities. Here, the risk of unexpected violent confrontations is very high.
Three 'splats' have even been marked off-limits to U.S. Embassy personnel: Mr. Stefan Braun, Splav Slep, and Plastic. This is due to violence targeting foreigners. In order to avoid violent encounters, it is better to stay away from these places.
Health Risks in Serbia:

LOW

to

MEDIUM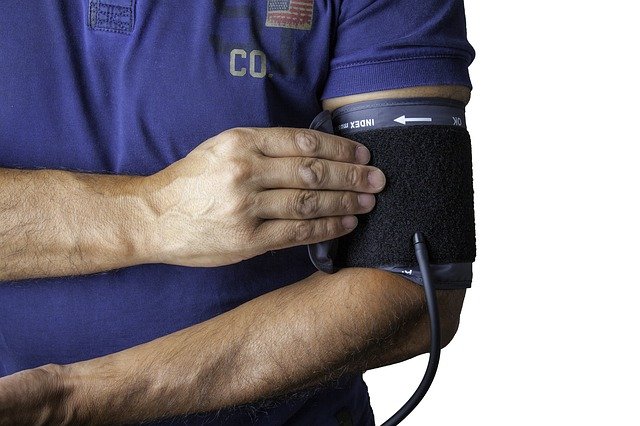 Although health risks in Serbia aren't particularly high, one of the items to cross off your Serbia safety guide is making sure you sign up for travel health insurance.
This being said, these are the following health-related aspects to take note of:
Water – tap water is usually chlorinated and safe for drinking. Still, bottled water should be the preferred choice as it is easy to be procured from any shop.
Food – is generally well prepared and safe to eat. However, keep an eye open, because cases of Hepatitis A infections have been reported.
Medication – can be found in local pharmacies, most of them being available without a prescription. Take note that antibiotics and medicine with higher risks will require one.
Medical facilities – medical assistance is provided to travelers, just as it is to locals. However, tourists need to pay for health services. Good healthcare is relatively limited in Serbia. There are widespread shortages of medicine and common bribery for quality services.
Insects – make sure to use insect repellent, especially in rural areas. This will reduce the risk of tick-borne encephalitis or West Nile virus spread by some mosquitos.
Passive smoking – public smoking is not forbidden in Serbia. As such, the chances of inhaling unwanted chemicals from nearby cigarettes is pretty high.
List of Vaccines You Need in Serbia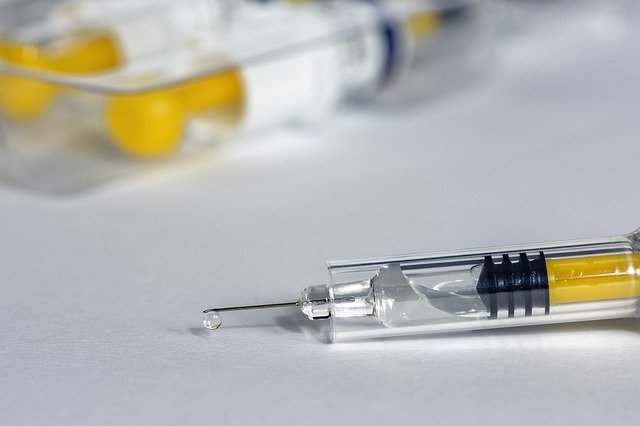 Before heading off to any destination in the world, make sure that all of your routine vaccines are up-to-date. The list includes shots for:
influenza virus
polio virus
measles, mumps, and rubella (MMR)
varicella (chickenpox)
diphtheria-tetanus-pertussis
When heading to Serbia, it's very important to make sure that you are vaccinated against measles. This additional safety measure is also recommended by the Center for Disease Control and Prevention due to a recent outbreak of measles reported by health officials in Serbia. It is also recommended to get Hepatitis A and B, as well as rabies shots.
The most dangerous area in Serbia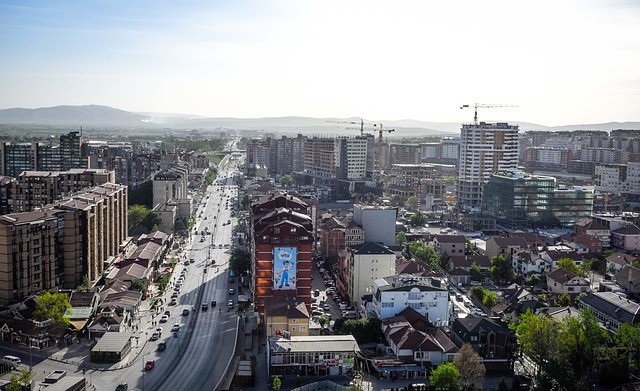 Although Serbia is safe to visit in general, travelers should be cautious when it comes to the area that borders Kosovo. The war between the two territories started in 1998 and it was waged for Kosovo's independence as a nation.
This status has still not been recognized by Serbia and it's better not to address this topic when traveling there. The border is unsafe due to residual mines left behind from the war. There have also been reports of foreigners being denied entry into Serbia due to the Republic of Kosovo's stamps on their passports.
Concluding Remarks: Is Serbia Safe to Visit?
The answer to this question is yes, Serbia is safe for tourists. Despite its terrifying post-war reputation, visiting Serbia requires a normal amount of caution. The highest risk of unpleasant incidents is related to pickpocketing and taxi scams. Just make sure to remain aware of your surroundings at all times, keep an eye on your belongings and avoid excessive drinking. This way, you'll safely enjoy all the vibrant experiences that the country has to offer.
I do hope this Serbia safety guide will help you have a great traveling experience in the Balkans. The more prepared you are, the less worried you'll be and the more fun you'll have!