Although the Global Pandemic may be coming to a close, at least diminishing in all areas, this does not mean any city in the United States is any safer. In fact, the homicide rates are jumping in many cities in the United States.
City leaders are using the funding received for Pandemic aid to boost the strength of their Police forces, rehabilitation programs and searching out other methods to lower these rates. It is well stated that there are a slew of contributing factors that have these rates climbing.
George Floyd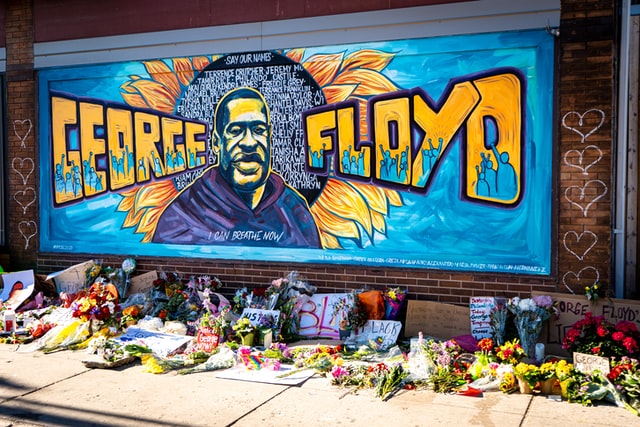 In Minnesota, there began and to this day continues to be major controversy stemming from the death of George Floyd. Mr. Floyd was reported to have tried to use a counterfeit $20.00 bill at a small store. When Police arrived, they attempted to question the man. They requested he come out of the vehicle, which he refused. There was a gun viewed near the suspect's leg, according to one Officer.
Another Patrol car arrived and that is when the world turned upside down. Mr Floyd was physically removed from the vehicle, pinned to the ground and one Officer placed his knee on the back of Mr. Floyd's neck. With no regard to the pleading and begging that he could not breathe, the knee was not removed.
One other officer did question the Policeman with his knee on the neck, he was ignored. A crowd began to gather and phones pulled out to record the entire scene. The Policeman was asked, he was told, he was begged to take his knee off. All cries for this were ignored by the Officer.
Floyd passed away, the city came under massive and violent protesting. Businesses were burned, people were shot. The city called in extra help from the National Guard. The whole state was in turmoil and remains so to this day. The three police officers involved are currently in prison, Mr. Floyd's family is heartbroken and still seeking justice and relief.
Time Since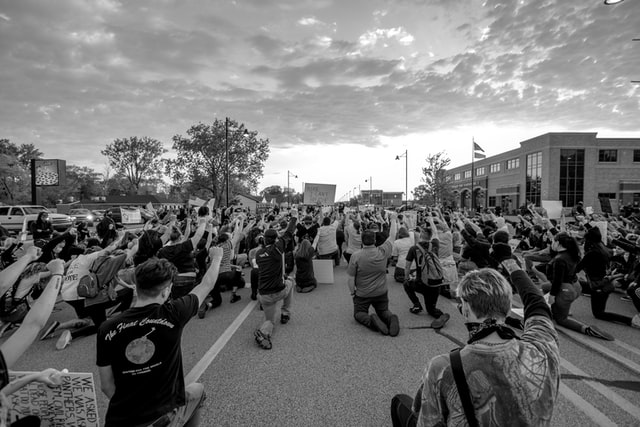 Since Mr. Floyd's death, other states began to experience hatred towards Police and other Law Enforcement. Within 1.5 years, six people had been shot due to protesting in regards to the Floyd situation. Protests have started in over 140 cities across the United States and the National Guard troops have been activated in at least 21 states.
In Louisville, KY, a Police Chief was terminated after his Police Officers and National Guard shot towards protesters. In the process a local business owner was shot and killed. In Austin, TX, a black protester was shot, which initiated more protests. In St. Louis and Las Vegas, many officers were shot and wounded. In New York City and Buffalo, NY Officers were wounded after being struck by vehicles.
The President of the United States at the time, Donald Trump sent an ultimatum to protesters. After calling the protesters thugs, he stated. "When the looting starts, the shooting starts." He also insulted the Mayor of Minneapolis, calling him weak.
George Floyd's brother visited the spot where his brother passed away. Naturally a crowd gathered. Through tears, Terrance Floyd yelled at the crowd, "If I am not over here wilding out, and I am not over her blowing stuff up, I am not messing up my community, then What are y'all doing? What are y'all doing? Do this peacefully, PLEASE!"
On The Rise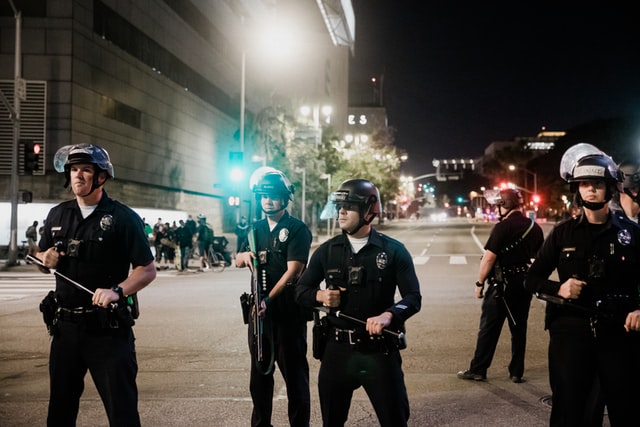 The protests and death of George Floyd seem to have been the reason for the increase in homicides across the United States. Other violent crimes may have dipped slightly, but have not ceased. It is obvious to all that there should be an end to this violence, but it is also believed that due to the protests, the claims of 'I can't Breathe', the involvement of Black Lives Matter, which involved races of all colors, not just black.
For many, covid disrupted lives drastically. No Social Service or Support Systems, including schools, were able to keep the disruption, chaos and this fueled a moratorium on morals and following laws. This, according to many statistics and researchers.
States Suffer
Out of the United States, at least 8 of the states saw a climb of homicide by 40% in their state. Montana and South Dakota each increased over 80%. The rate of solved murders dropped from 61% to 54%. Since 1998, the United States is at it's highest murder rates per 100,000 people. This rate for 2020 sits at 6.5%.
Homicide Statistics for 2022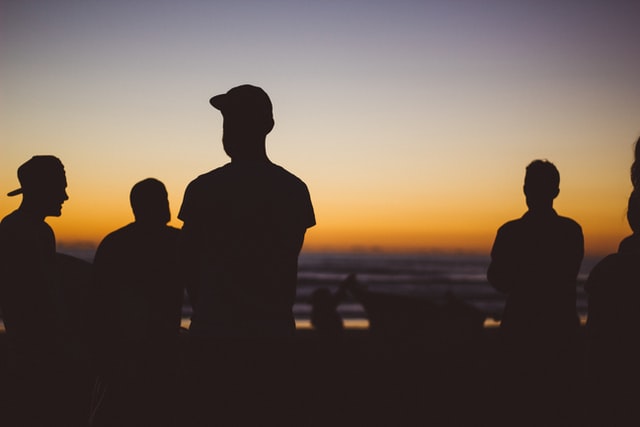 Violent crime is related to being a Public Health Crisis. While it seems it would be obvious to employ more Law Enforcement, it is not always feasible due to economics in the different cities. Minneapolis, MN. actually added the possibility of disbanding the Police Force. This did not go through. Facts showed that citizens still require the need for law enforcement.
Statistics can change by the day, by causes or for other reasons. Statistics should give a full and clear picture as to the safety of the cities, however, as stated, morals and law abiding seems to be at a serious low point.
Top Four Cities With The Highest Homicide Rates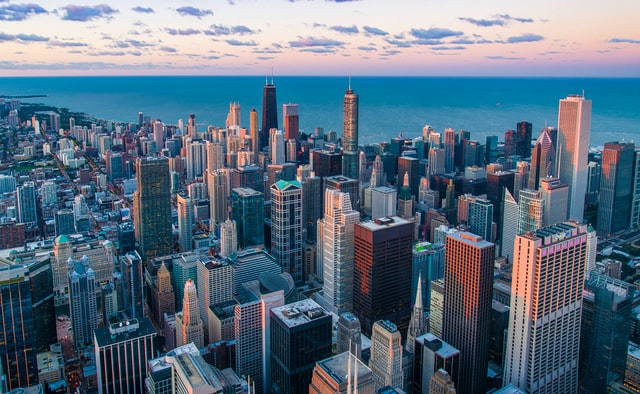 The following are the top four American cities with the highest homicide rates. These do fluctuate daily, however, on average the list is as follows for the year 2022, thus far.
Chicago, IL 61 homicides, down 2%
Houston, TX 57 homicides, up 54%
New York City, NY 34 homicides, down 13%
Los Angeles, CA 30 homicides, down 23%
According to the World Population Review, the following are the top ten cities in order for homicides. The numbers given are per 100,000 people in the city.
St. Louis, MO in 2022 the number is 60.9, in 2017 the rate was 205 for the entire year. This shows that thus far murders have increased in St. Louis.
Baltimore, MD the rate is 57 thus far in 2022. In 2019, the total homicides for Baltimore, MD was 348. Again, a significant rise in homicides.
Detroit, MI comes in third with 40.4 per 100,000. In 2019, they had a total of 271.
New Orleans, LA In 2019 there were a total of 119 for the year. Their information is not available as of yet for 2022.
Baton Rouge, LA there were 83 homicides in 2019. Their information was not available as of this writing.
Memphis, TN had a drastic increase from 2018 to 2019. The number of homicides in 2018 was 18 homicides. In 2019 that number jumped to 191.
Dayton, OH. has a decrease from 2018 to 2019, they had 26.4 per 100,000 people.
Shreveport, LA rates in 7th position with their total of 42 homicides in 2019
West Palm Beach, FL experienced their second decrease in a row. For 2019, there were 17.2 per 100,000 people.
Washington, DC has a serious gun problem, the cause of most of the homicides. In DC there were 162 per 100,000.
In the United States, the male homicides are ten times that of females, in 2017. The United States rates the highest for murders per 100,000 people, this is for Intentional Homicides. Looking at the facts of death by Police officer, there were more caucasian victims than there were any other race.
The homicide rates were up across the entire United States, and other crimes decreased by a few percentage points. Official numbers for 2022 will not be available for many months, however, this does not mean the war on crime is going to stop, nor will gun violence and homicides.
By the end of 2021, 12 United States cities had hit all time high rates for homicides. Mayors around the States and country state how hard it is to get up each day and look at the numbers each day. "It is crazy and there seems to be no way to end it." stated one state official.
The 12 United States Cities that hit all time highs were Portland, OR, St. Paul, MN, Indianapolis, IN, Toledo, OH, Rochester, NY, Louisville, KY, Philadelphia, PA, Columbus, OH, Baton Rouge, LA, Austin, TX, and Albuquerque, NM, and Tucson, AZ.
Final Thoughts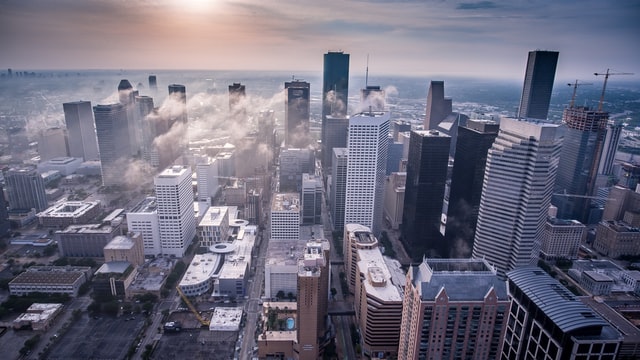 One retired Chief of Police from New York stated he believes it is because people are not being arrested and prosecuted for homicide. What happens is that they end up being charged with a lesser crime of Gun Possession and then let go. This is not deterring the homicide rates.
There is too much fear of Police prosecution. There have been too many protests, too many claims of false arrest, false prosecution. The Police feel as though their hands are tied. These are scary times in the United States.
Dr. Daniel Webster, the Director of John Hopkins Center for Gun Policy and Research states that 2020 was the perfect storm. All the bad that could happen started to happen, all at the same time. You had the Covid outbreak and pandemic, a massive economic disruption and tons of scared people. When you combine all that, you are in for trouble no matter which way we try to look at the Statistics.