You should, at one point in your life, have been amazed with certain American cities with French names.
Yes, we know. We've been there too.
One scenario involves encountering these names while you were young and eventually realizing that these are actual French names growing up.
No, it's not Deja Vu. It's real history my friend! And, we're as curious as you are about whether these names bear French cultural semblances. That's why we've listed in this article 10 popular American cities with French names you've probably heard of, or not.
But, before we begin our tour, let us guarantee you one thing about these cities: they're downright bewitching! So, let's get going.
Baton Rouge, Louisiana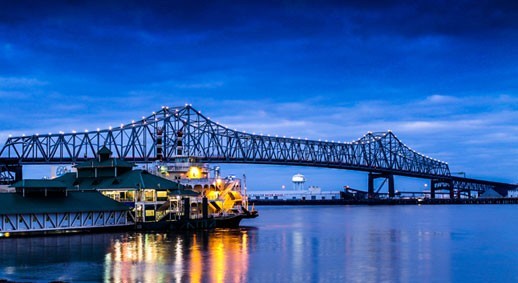 Baton Rouge (in French, meaning "red stick") is the capital city of Louisiana. Sitting at the bank of the Mississippi River right to its east, the Baton Rouge extends a total land mass of 86.45 sq mi. Eventually, it managed to rank among the most populated cities in the United States or the past two years. The East Baton Rouge Parish, its administrative center, also currently holds the biggest population in the state.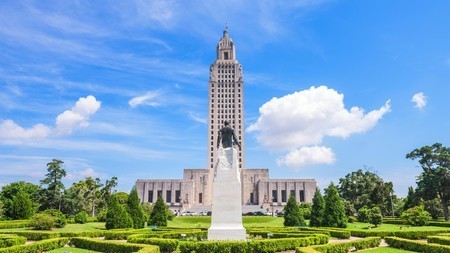 But why is Baton Rouge referred to by this French phrase? According to history, French explorer Pierre Le Moyne Sieur d'Iberville arrived at the mouth of the Mississippi River in 1699. Here, he noticed red sticks (used as markers) being erected along the river bluff. What he didn't realize was these sticks were not really originally red, but were just stained from animal blood. He christened it by the French name anyway.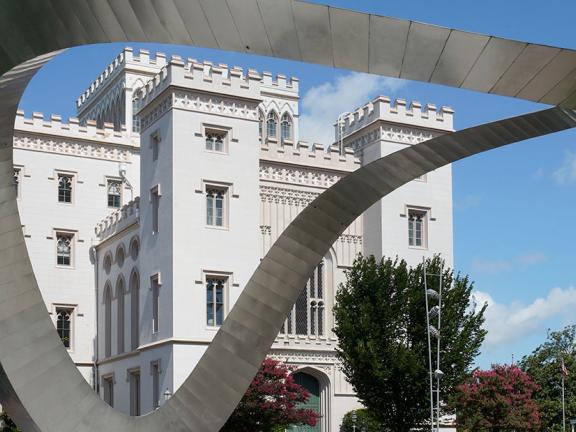 Baton Rouge is famous for housing the tallest State Capitol building in the entire U.S. Other great tourist spots in Baton Rouge include the Baton Rouge River Center, Capitol Park Museum, Italian-inspired state university buildings, and many more.
Belle Fourche, South Dakota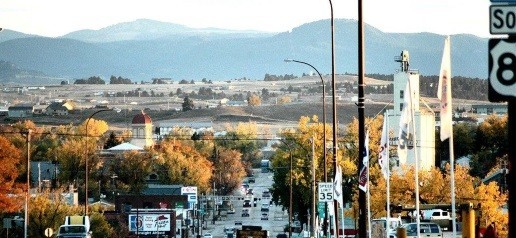 Belle Fourche city is located close to the geographic center of the U.S. states marking coordinates 44°58′N 103°46′W all the way from the Butte County point. A meetup point between Belle Fourche and Redwater rivers, the city literally resembles a fork with extended tips, hence its name Belle Fourche meaning "beautiful fork". The French explorers were particularly fond of the city's rich resources. Nourished by rivers left and right, the city ranks among the most fertile American soils.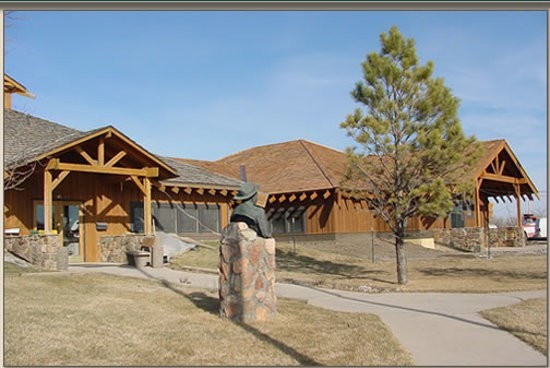 With a total land area of 8.60 square miles, there is much to explore in Belle Fourche. With that said, a day is not enough to tour the city's rich tourist spots and historical expanse. If you're into authentic cowboys and western figures, you'll definitely enjoy a visit at its Tri-State Museum and Visitor Center.
Lafayette, Louisiana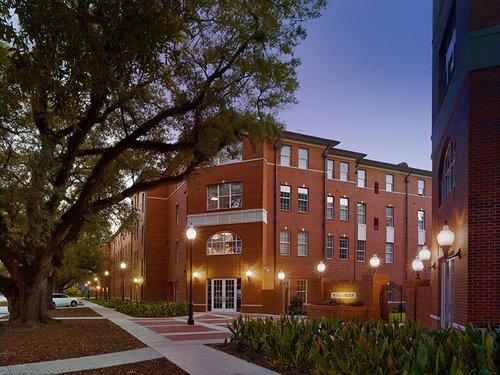 Also known as the "Hub City", Lafayette city in the state of Louisiana is bustling with industrial traffic and growth. Apparently, it also houses one of the biggest populations in the U.S. Breathing heart to the equally-industrialized Lafayette Parish, the city ranks center in all things industrial.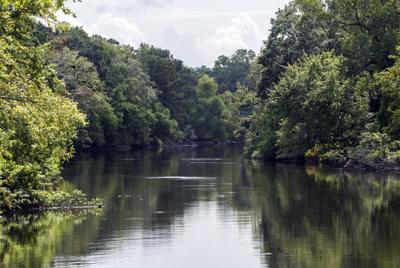 Lafayette is also referenced as the "heart of Acadiana region". Thus, it also bears rich history birthing the Cajun culture directly from the earlier Francophones. A rich agricultural expanse nourished by the Vermilion River, Lafayette was originally known as Vermilionville in 1884. But with the arrival of the French explorers, it got its new name in honor of General Lafayette.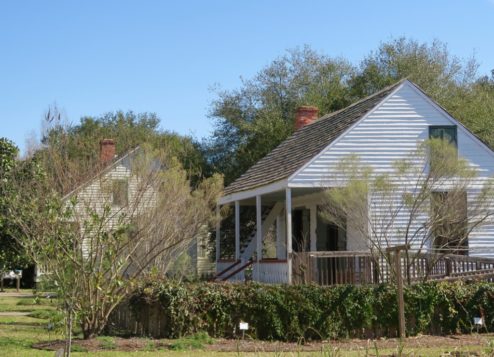 Consolidating areas around the southwestern Louisiana Prairie Terrace, Lafayette offers sweeping scenery from the concentrated metropolitan views to the more reserved prairies. Popular tourist spots in Lafayette include the Lake Martin Rookery, Lafayette Science Museum, Acadian Cultural Center, Vermilionville, Acadian Village, Acadiana Mall, and many more.
Des Moines, Iowa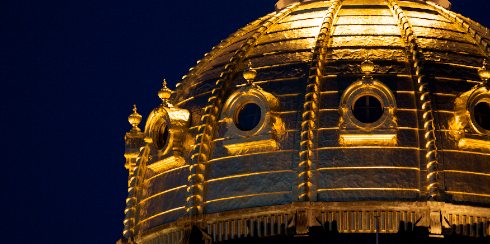 Des Moines is the capital city of the state of Iowa. Due to its strategic location, it hosts an important part in the country's presidential and political dynamics via the early caucuses. Given its capital command, it gathers the biggest population for a city in the state of Iowa. In addition, it currently controls the lifeline of the entire country's insurance industry.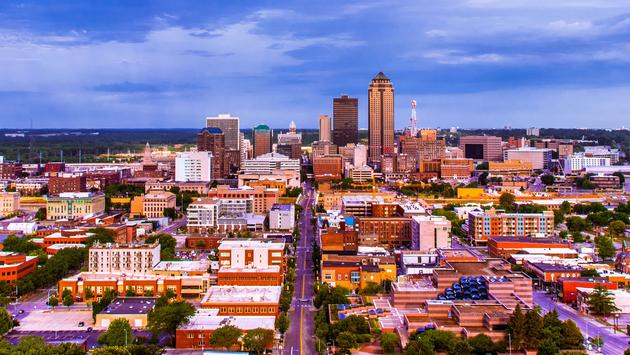 Des Moines took its name from the "Riviere des Moines" or "Des Moines river" (meaning, River of the Monks). From the river's edge, it stretches with a total land mass of 88.18 sq mi (228.39 km2) all the east. Thus, it instantly attracted the French settlers with its healthy soil, highlighting the potential for mining. Eventually, it emerged as a bustling city after having been officially set up for systematic mining in 1864.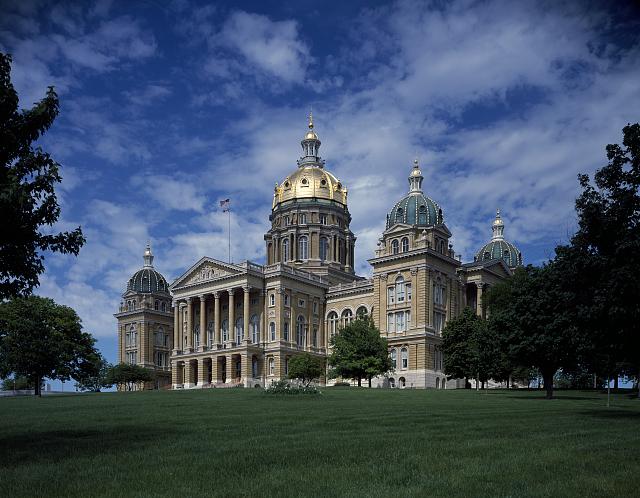 Des Moines' memorable spots include the Des Moines Art Center, Principal Park, East Village, State Capitol, Science Center of Iowa, plus many others. But of course, your visit in Des Moines won't be complete without the heart-stopping Gold-Domed State Capitol.
Montpelier, Vermont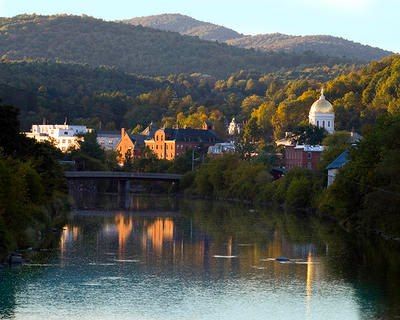 Perhaps one of the most beautiful cities seated in one of the most beautiful states in the U.S., Montpelier earns all the right to measure up to France's actual southern city. Bearing the actual tone, feel, and overall maple syrup identity of its state Vermont, Montpelier proves to be the country's beating golden heart. It flourishes with its dense Greek art revival from its State Capital all the way to its cultural spots. Indeed, it spins a spirit of high cultural awareness and solidarity.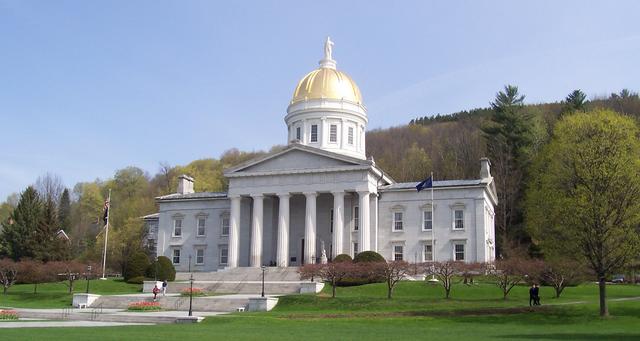 Moreover, it provides home to welcoming and gentle people too. One can see the successful merging of urban and rural lives in the city through its sporadic pastures spread all around the city's urbanity. Owing much to the life-giving Winooski River, it commands the seat of livelihood for the entire state. Much like its state, Montpelier carries the "New England" identity at its entirety.
Does it measure up to France's Montepelier? The answer should be no. That is, because it reigns at its own unique perfection. Apparently, it can never be greater or lesser than that of France's; it's uniquely beautifully America's Montpelier.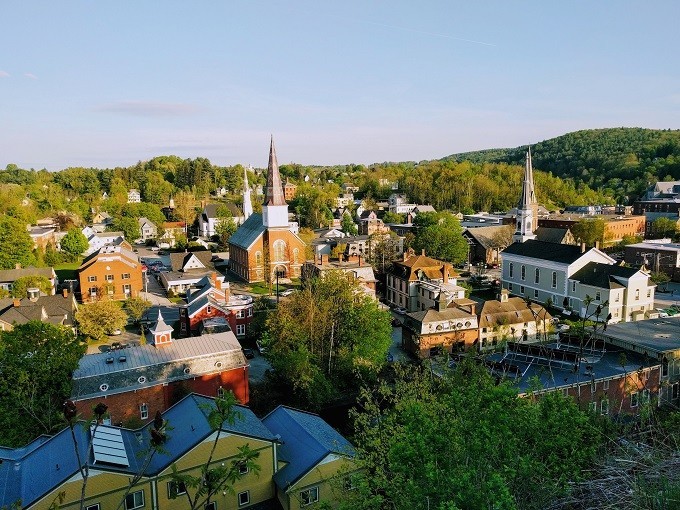 Famous spots in the Montpelier include the Vermont State House, Hubbard Park, Gold-Domed Greek Revival State Capitol, Morse Farm Maple SugarWorks, Vermont Historical Society Museum, Ethan Allen Statue, Lost Nation Theater, Ceres statue, North Branch Vineyards, and many more.
LaCrosse, Wisconsin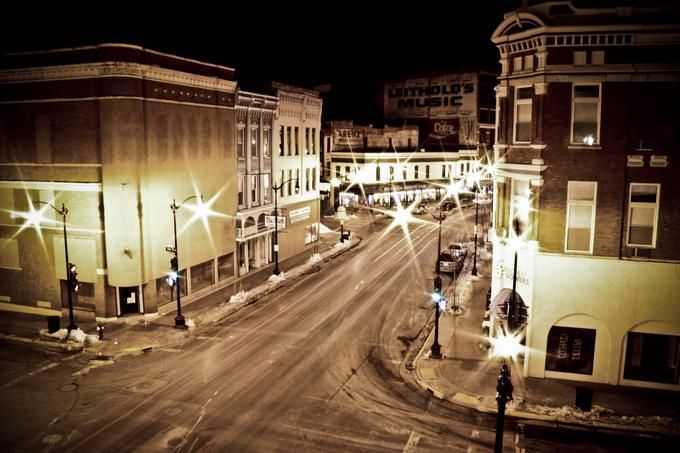 Also the region's healthcare and industrial seat, LaCrosse contributes massively to its state's general economic holdings. In addition, it's home to a number of industrial biggies like the City Brewing Company, Marine Credit Union, La Croix Sparkling Water, Kwik Trip, and a lot more.
But how did it get its French name? According to history, the French furriers who arrived in the prairie noticed that the natives playing there used curved sticks that resembled the bishop's crozier (la crosse). They then named the city "Prairie La Crosse" (prairie of crozier), before finally shortening into LaCrosse.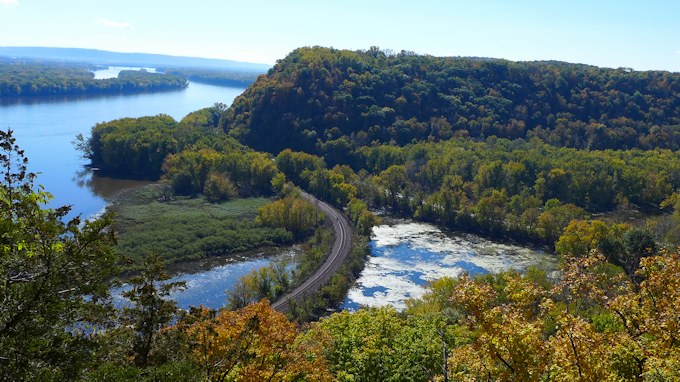 LaCrosse city's land mass expands to 21.70 sq mi towards the Mississippi river. In its expanse pops enormous landscapes like valleys, prairies, rivers - reconciling the Mississippi River, LaCrosse River, and the Black River - bluffs, and coulees. Who'd ever forget, for instance, its famous Grandad Bluff?
Terre Haute, Indiana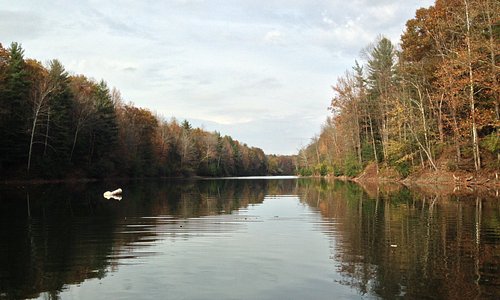 Terre Haute city is Indiana's lifeblood for higher education. Beautifully placed along the Wabash River, overseeing the entire Wabash region, Terre Haute holds a growing population of more than 60,000 people. It borders towards the western side of Illinois. Given its large territory, Terre Haute gains the title as the "Queen City of the Wabash". Today, it sees the growth of industrial sites, commercial spots, tourism, and of course, its educational institutions/universities. These institutions include the Ivy Tech Community College of Indiana, Rose-Hulman Institute of Technology, Indiana State University, Harrison College, Indiana Vocational Technical College, and many more.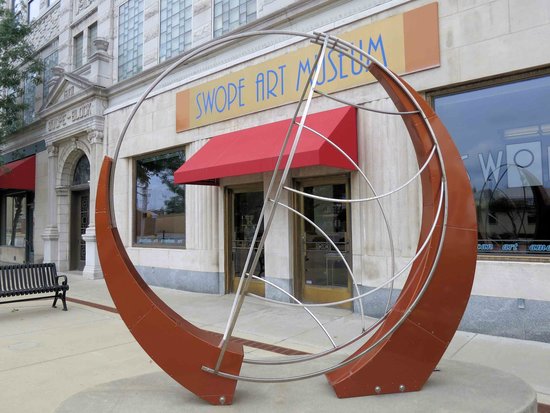 Since it is seated at a higher angle from the Wabash river, early French-Canadian settlers referred to it as the "highland" (in French, terre haute). Meanwhile, it only became a formal settlement for the European immigrants during 1811 when Fort Harrison was first built. Even with the settlement going, natives of Terre Haute - Atchatchakangouens, Weans, and the Piankashaws - remained in their posts. Here, they continued their traditional livelihood like meat processing, agriculture, etc. Eventually, the settlers adapted this livelihood before proceeding entirely to mining.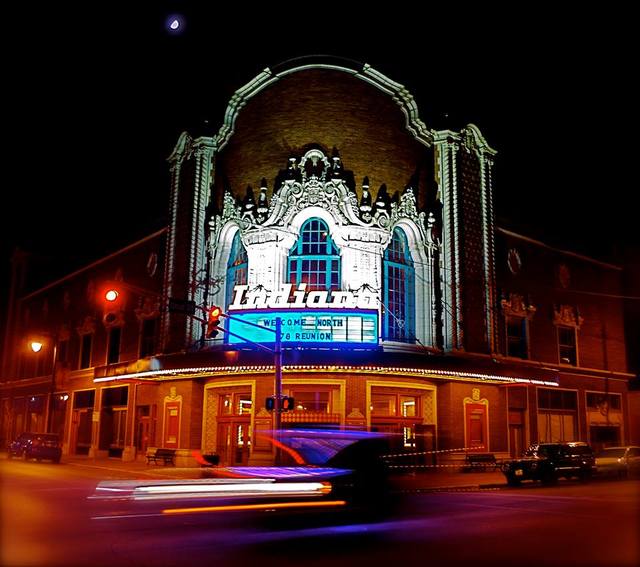 Terre Haute is famous for its meadows, bluffs, valleys, and rivers. Other remarkable tourist posts in the place include the Swope Art Museum, Hawthorn Park, Deming Park, Indiana Theatre, Griffin Bike Park, Terre Haute Children's Museum, and a lot more.
Beaumont, Texas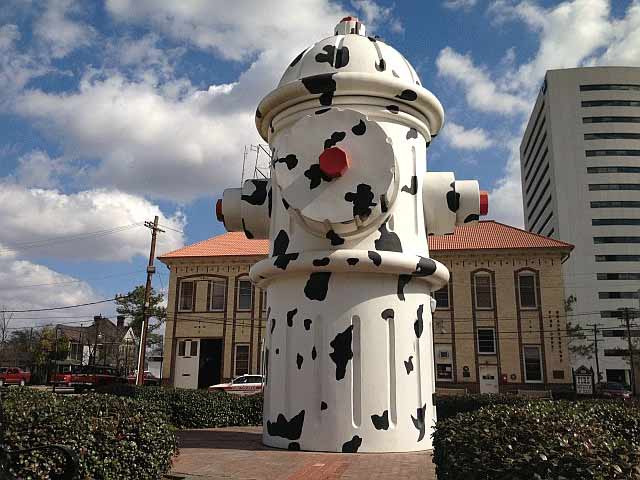 Placed right at the southeastern half of Texas, Beaumont city stands majestic. Despite its boosting economy and growing industrialization, it feels more like a town - a really big town in that matter. And, I mean that in a good way. This only further tells us that Beaumont has got its old Texan "reserved" demeanor pretty intact. Make no mistake of the city's proud achievements. Stretching at a total land mass of 82.46 sq mi, it ushered the rise of the Spindletop Hill in 1901. Lucas Gusher's discovery of the hill's immense oil source was referred even to this day as the great "oil boom".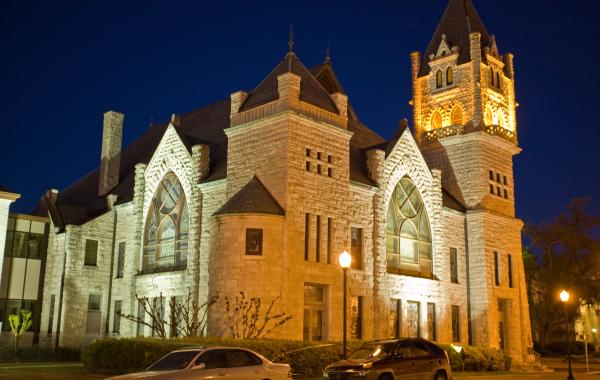 Referenced after Mary Dewburleigh Barlace Warren Beaumont, this city (once a town) originally bears the name: Neches River Settlement or Tevis Bluff. And, it's right to be called so given its several bluff formations and proximity to the Neches river. Given such geography, Beaumont ushered what we know today as Texas "rice source".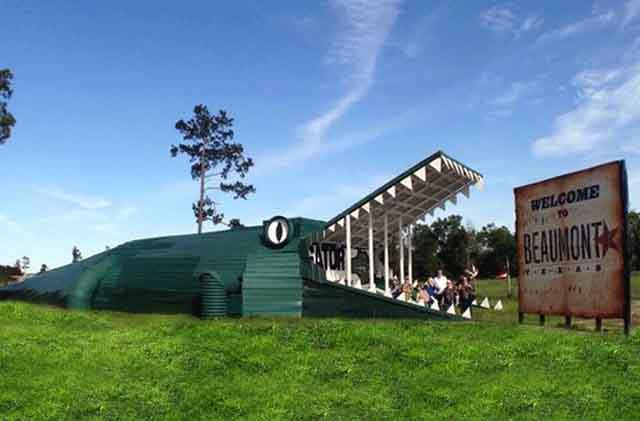 Beside its fairly Town-like Texan charm, Beaumont remains popular for its Gator Country, St. Anthony's Cathedral Basilica, the South Texas State Fair, Lamar University, the McFaddin-Ward House, and a lot more.
Boise, Idaho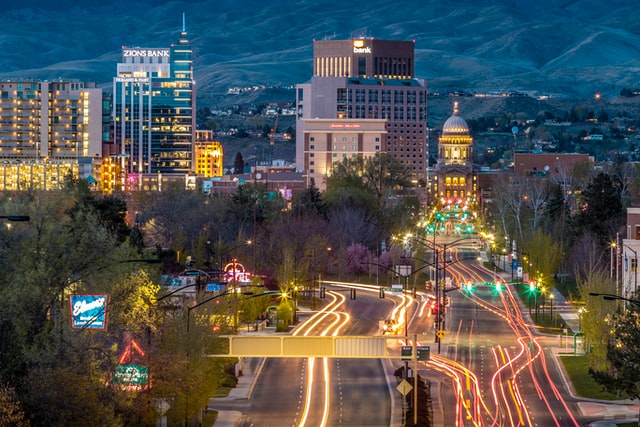 Boise city is the capital of the state of Idaho. It is also, without a doubt, the most heavily-populated city in the state. Life in Boise is a bit laid-back while also gleaming with growing private businesses, local restaurants, and other corporations downtown. A mixture of both metropolitan and heritage sites, this city promises quality living.
Several theories give light to the origin of the city's name. However, nothing comes close to the claim that it's directly referenced from the Boise River Valley. This latter explanation should come as most acceptable, given the sound of it.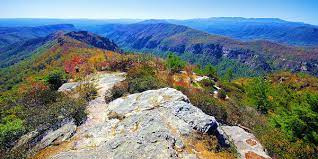 Boise is a solid valley by geographical formation. It lays southwestern Idaho from its 41-mile pullout to the east of Oregon. Beautifully sloping down to its Boise foothills, it reveals the outlines of Owyhee County further to its southwest. Boise is famous for its Bogus Basin Mountain Recreation Area, Oregon Trail, Hike Table Rock, Old Idaho Penitentiary Site, Idaho Botanical Garden, and many more.
Montclair, New Jersey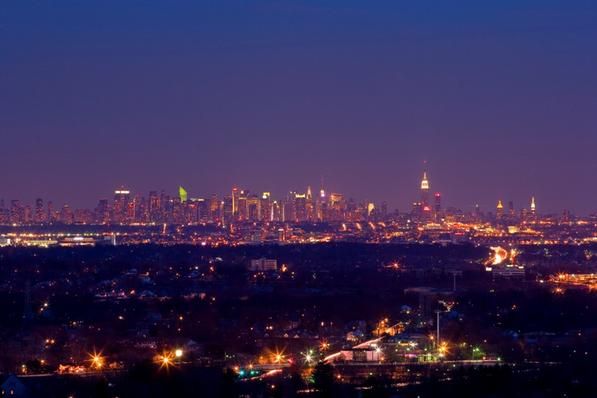 Yes- it's only a town, but it's double the economic boost any city in New Jersey can match up. Montclair traces its township to Essex County. Accordingly, it was never a quiet town as it continuously participated in policy-making aimed for balancing the federal revenue system rate. Appearing to be a little detached from the many municipalities in the U.S., its cultural force stands influential even to its neighboring citizens. But again, it's most notable for its political involvement in flattening out revenue shares throughout the years.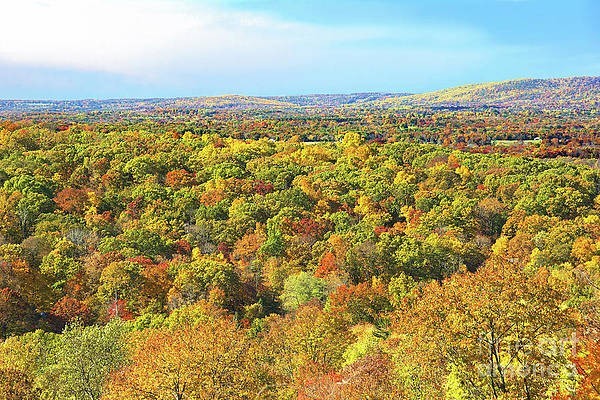 The phrase "montclair", from which the name is based, translates directly to clear mountain. Apparently, it's nature speaks much about it. Montclair shares an eastern border with one of the clear-headed Watchung Mountains. Its thesis advantageous location beside the mountains that give the town a temperate to favorable climate. In that, Montclair boasts of a balanced life quality and condition.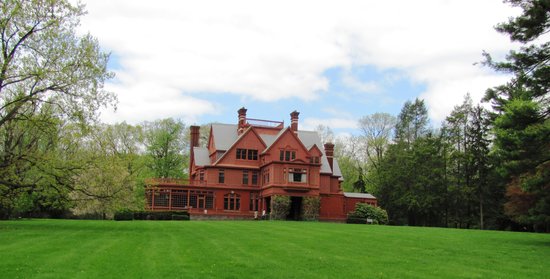 Popular spots in Montclair include the Brookdale Dog Park, Wellmont Theatre, Our Lady of Mt. Carmel, Eagle Rock Reservation, Thomas Edison National Historical Park, Montclair Art Museum, Branch Brook Park, Montclair History Center, and a lot more.