When someone talks about Africa, you assume that they continent is full of poverty. That's not true. There are many who are beating the odds and have made a mark in this world through their wealth. Here's a list of some of the top 50 richest Africans and how they've garnered their wealth.
1. Aliko Dangote - $12 Billion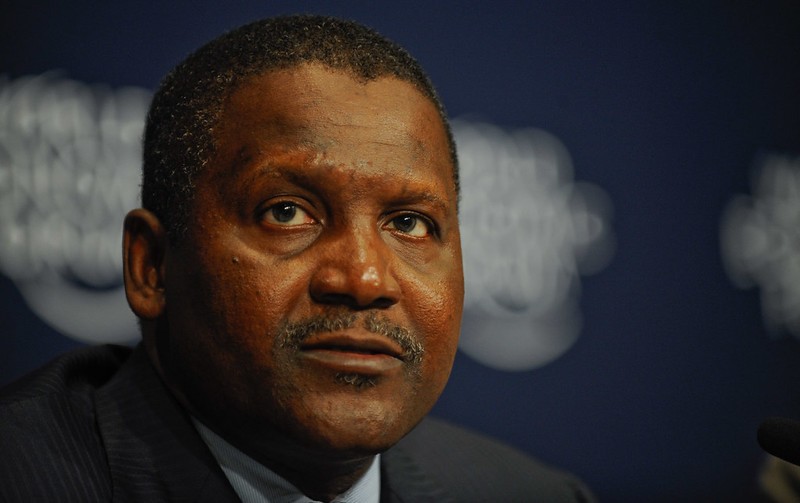 Aliko Dangote stands at the top of the list when it comes to the richest men in Africa. Belonging to Nigeria, he is the only African that is a part of the top 50 rich men in the world. His business revolves around sugar, cement, and flour.
2. Michael Adenuga - $9.2 Billion
Michael Agenuga is another Nigerian that stands tall in the list. He runs the second largest telecommunication business in Nigeria called GLO. He is also a stakeholder at the Equatorial Trust Bank.
3. Nicky Oppenheimer - $7.3 Billion
Nicky Oppenheimer is a South African diamond trader and has made a mark in the business. He's considered one of the wealthiest men in Africa and has stakes in multiple businesses, including Anglo-American.
4. Nassef Sawiris - $7.3 Billion
Nasser Sawiris belongs to South Africa and is considered one of the richest man that runs a construction company in Egypt. Being a construction magnate, he also runs one of the largest fertilizer production.
5. Johann Rupert - $5.3 Billion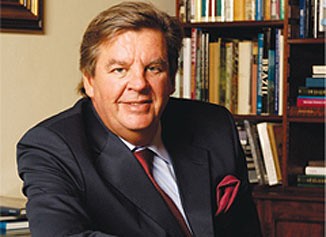 Johann Rupert is another South African who has made his mark in this world through luxury goods. He is the founder and creator of luxury brands, such as Cartier and Mont Blanc.
6. Issad Rebrab - $3.9 Billion
Isaad Rabrab is an Algerian that gained his riches through smart investments in the food industry. He is also the founder of a private conglomerate, that also owns one of the largest sugar refineries in the world.
7. Naguib Sawiris $2.9 Billion
The Egyptian billionaire is the founder and creator of one of the largest telecommunication company in Egypt. The company, OTMT is known to be highly profitable with investments in multiple other industries.
8. Koos Bekker $2.3 Billion
Koos Bekker is a South African investor. His main focus for his investments is the media industry. As the founder of MTN, he's renowned for being one of the wealthiest men in the continent.
9. Isabel dos Santos $2.3 Billion
Isabel dos Santos is one of the richest woman to exist in Africa. She has made several investments in Angola's telecommunication company, Unitel. She also actively invests in Banco BIC bank.
10. Mohamed Mansour $2.3 Billion
Mohamed Mansour is an Egyptian billionaire with multiple businesses and investments in Egypt. He's directly linked to the functioning of Mansour Group and GM Motors. Along with this, he holds takes in multiple industries.
11. Strive Masiyiwa $2.3 billion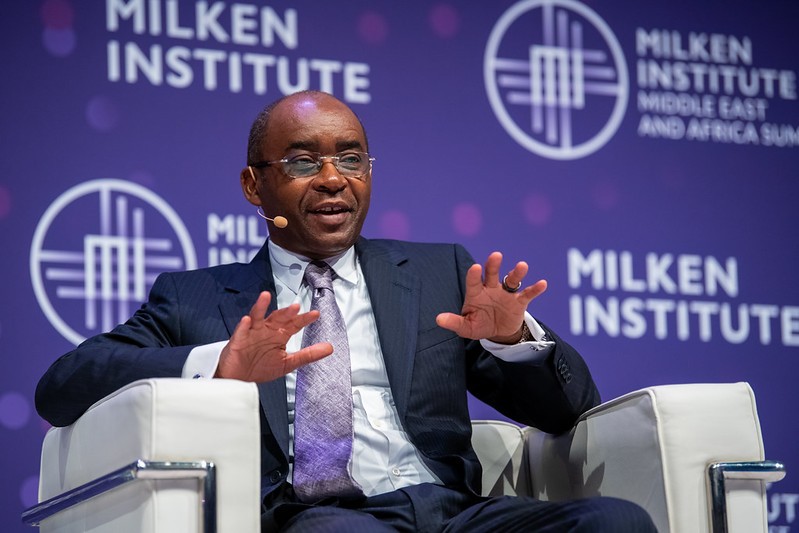 Strive Masiyiwa is one of the richest man in Zimbabwe. His wealth generation is mainly due to his link with the Econet Wireless Group. The telecommunication company was founded by him.
12. Aziz Akhannouch $2.1 Billion
Aziz Akhannouch is a Moroccan, with one of the biggest shareholding in the Akwa Group. The large scale conglomerate is renowned for producing chemicals, gas, and petroleum. He also makes investments in hotel chains and the media.
13. Mohammed Dewji $1.9 Billion
Mohammed Dewji founded the MeTL Group in Tanzania. His investments in edible oils, textiles, and manufacturing plants paid off as his company now generates excessive profits. He further diversifies his assets in different industries.
14. Othman Benjelloun $1.7 Billion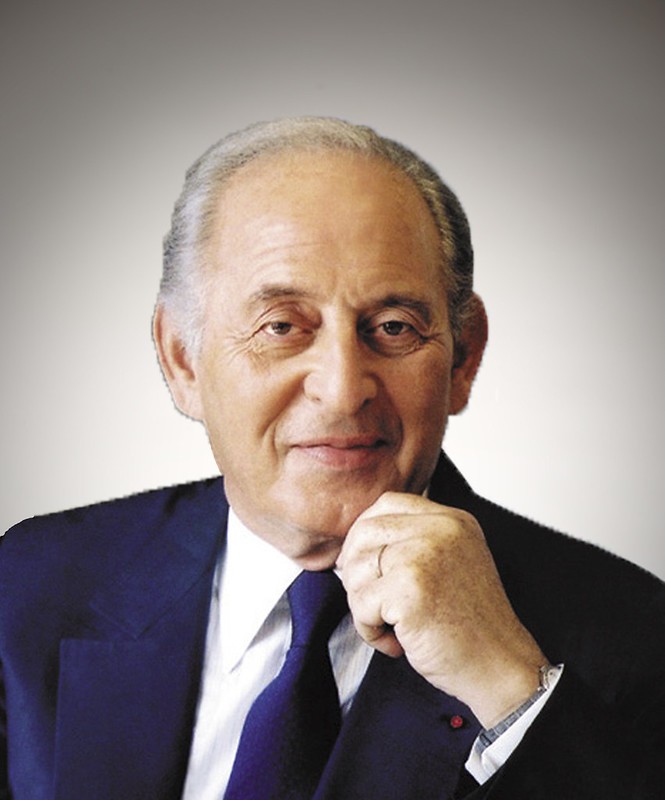 Othman Benjelloun is a Moroccan investor who focuses on investing in banking, telecom, and insurance companies. He's able to invest through his own company called FinanceCom. Not only this, but he's also the chairman of BMCE Bank.
15. Abdulsamad Rabiu $1.6 Billion
The Nigerian billionaire founded the BUA Group that specializes in the production of sugar and flour. The Group is also a wide-scale distributor of cement in Nigeria.
16. Yasseen Mansour $1.5 Billion
Yasseen Mansour is an Egyptian billionaire who runs the Mansour Group along with his other brothers. One of the most special thing of the Group is that they specialize in Caterpillar dealerships.
17. Youssef Mansour $1.2 Billion
As a part of the Mansour family, Yousser Mansour is no stranger to wealth. Although, compared to his other brothers, he maintains a relatively low profile. Along with have shares in Mansour Group, he has stakes in most of Egypt's McDonald's chains.
18. Folorunsho Alakija $1.1 Billion
One of the richest women in Africa and the world is Folorunsho Alakija. She started off with creating a designer brand and has now moved on to oil production in Nigeria.
19. Patrice Mosepe $2.3 Billion
Patrice Mosepe is South Africa's first black billionaire. He is renowned for creating the African Rainbow Minerals company that focuses on iron, copper, gold, and platinum. He is also an avid investor in the industry.
20. Michiel Le Roux $1 Billion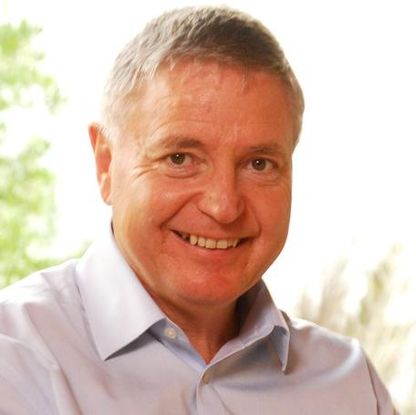 Michiel Le Roux is a South African banker. He is the founder of the Capitec Bank back in 2001, and has become a billionaire over the time. He holds the majority share in the bank.
21. Stephen Saad $1 Billion
Stephen Saad is a South African billionaire. He is the founder or Aspen Pharmacare, one of the largest pharmaceutical companies present in Africa. The company's market spans to over 150 countries across the globe.
22. Christoffel Wiese $1 Billion
Christoffel is renowned for his brilliance in the retail sector. He continues to invest in multiple industries in Africa, including fast food chains, furniture stores, and even supermarkets.
23. Desmond Sacco $1 Billion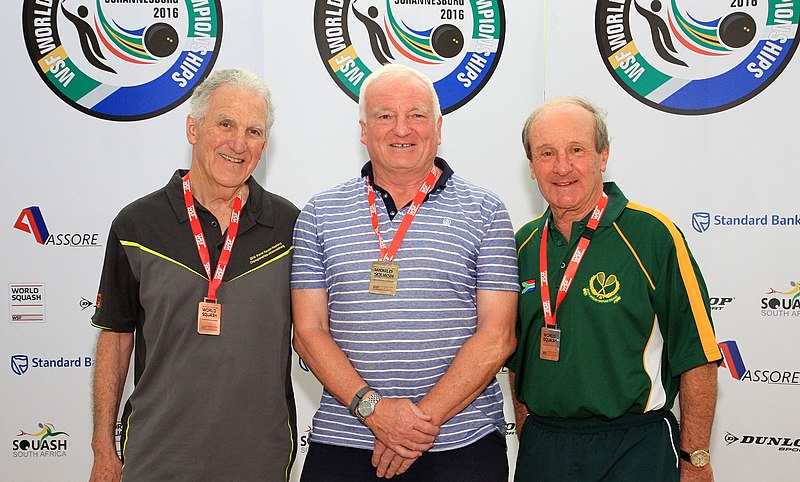 The South African mining tycoon has been dominating the industry for a long time now. His source of income is not limited to this as he also diversifies his assets by investing in various organizations.
24. Nathan Kirsh $1 Billion
Nathan Kirsh initially generated his wealth through corn milling in Swaziland. Moving forward, he invested in food distribution and supermarket chains. Now, his main income is from Jetro Holdings.
25. King Mohammed VI $1 Billion
The Moroccan ruler generates his wealth through the multiple investments he has. From investing in banks and mines to food, there's no denying a lucrative return. He also holds 40% shares in SNI.
26. Reginal Mengi $560 Million
Reginal Mengi is essential an investor focused on the media industry. He is the founder of IIP Media and owns several media businesses through his company and has generated great wealth over the years.
27. Allan Gray $1 Billion
Allan Gray is a South African who founded the Allan Gray Investment Management. He is renowned for his financial knowledge has actively worked in the area of an asset manager.
28. Miloud Chaabi $900 Million
Miloud is another Moroccan investor who's achieved all on his own. He founded the Ynna Holdings, one of the largest real estate companies in the country. Not only this, but he is also the owner of SNEP.
29. Sudhir Ruparelia $900 Million
Sudhir Ruparelia is a Ugandan billionaire who is known to be one of the largest real estate investors in the country. He founded the Ruparelia Group that has garnered over 300 properties since its inception.
30. Theophilius Danjuma $900 Million Nigerian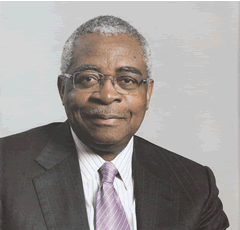 The Nigerian billionaire is the founder and CEO of South Atlantic Petroleum, a large oil and petroleum manufacturer in the country. Not only this, but he also has investments in chemical and shipping industry.
31. Ahmed Ezz $520 Million
Ahmed Ezz was the chairperson of a political party in the early days. He has now moved on to the steel industry and quickly gained traction. His company, EZ Steel is a renowned manufacturer in Egypt.
32. Gerrit Thomas Ferreira $3.2 Billion
Ferreira has emerged as a millionaire through his holding in Rand Consolidated Investing. The company is renowned to be one of the largest financial firms in South Africa.
33. Onsi Sawiris $1.9 Billion
Onsi Sawiris is an Egyptian billionaire who founded the Orascom Construction Industries. He belongs to one of the richest families in the country and holds multiple investments in different industries.
34. Samih Sawiris $1.1 billion
Samih Sawiris is a part of the Sawiris family and acts as the Chief Operating Officer in the business. The organization specializes in real estate businesses.
35. Anas Sefrioui $1.1 billion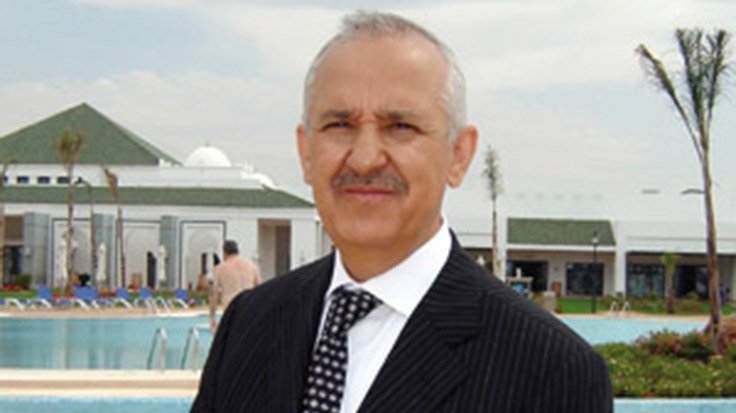 Anas Sefrioui is renowned to be a self-made billionaire who has made an impact in the real estate sector. His business focuses on residential real estate, and so most of his projects are related to home building.
36. Rostam Azizi $1 billion
Rostam is a billionaire belonging to Tanzania. He is a major investor in the telecommunication sector and holds a stake in Vodacom Tanzania. The company is known to be the largest mobile network organization in the country.
37. Tony Elumelu $1 billion
Tony Elumela belongs to Nigeria and has managed to secure multiple investments in domestic and international markets. He is also a shareholder of Transcorp, a publicly-traded conglomerate in the country.
38. Orji Uzor Kalu $1 billion
Orji Uzor comes on the list of self-made billionaires. He founded the Slok Holding and is the CEO there. The company is a mix of multiple industries, including media, shipping, oil trading, and more.
39. Femi Otedola $900 million
Gemia Otedola is a Nigerian millionaire who hones his skills in the petroleum industry. He holds a major stake in one of the leading oil companies of Nigeria, Forte Oil and owns multiple gas stations.
40. Jim Ovia $850 million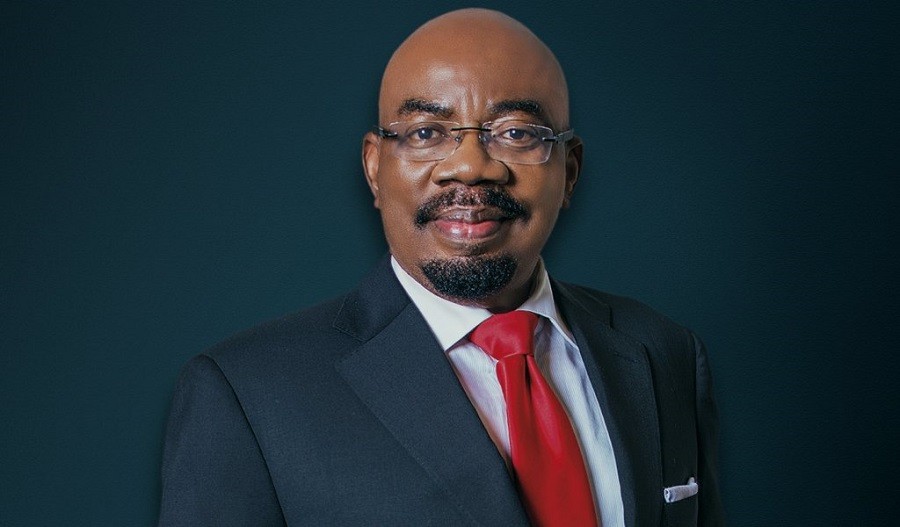 Jim Ovia is another Nigerian millionaire who's investments tilt more towards the banking side. He founded the Zenith Bank Group and holds a major stake in the company.
41. Laurtiz Dippenaar $730 million
Laurtiz Dippenaar not only is one of the wealthiest men in Africa, but he holds a lot of influence over the public. He founded FirstHand, the largest banking and insurance organizations of South Africa. His business also has investments in other banks.
42. Mohamed Bensalah $700 million
Bensala is a Moroccan millionaire who is the head of the family business called Holmarcom Group. The organization is focused in the finance industry and is considered one of the best in business.
43. Bhimji Depar Shah $700 million
Bhimji Depar is a millionaire from Kenya whose major investments are made in consumer goods. He is the founder of Bidco Industries and has expanded the manufacturing of the company to garments, edible oil, and more.
44. Mohamed Indimi $670 million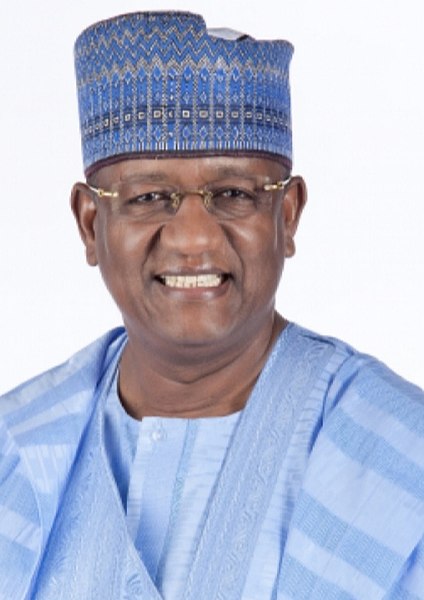 Mohamed Indimi is a millionaire who founded one of the largest oil production businesses in Nigeria. The company, Oriental Energy Resources, manufactures and distributes oil to many locations in Africa.
45. Guss Attridge $660 million
Guss Attridge is a renowned millionaire who stands as the Deputy CEO of Aspen Pharmacare. The company is the largest pharmaceutical manufacturer in Africa, and is also considered on the top ten drug producers in the world.
46. Tunde Folawiyo $650 million
Tunde Folawyo founded a Nigerian company called the Yinka Folawiyo Group. The business has multiple specialties, including shipping, manufacturing, engineering, and more. He has also made multiple investments in other industries for diversification.
47. Moulay Hafid Elalamy $620 million
Moulay Hafid Elalamy is the founder of the Saham Group. The Moroccan millionaire created one of the largest insurance companies on the country with multiple investments in other industries, including clinics and media.
48. Hakeem Belo-Osagie $600 million
Hakeem Belo-Osagie is a high-profile investor. He mainly invests in the telecommunication industry as it provides him with the highest returns. He is also the CEO of Etisalat in Nigeria, the fourth largest telecom company in the world.
49. Ali Wakrim $600 million
Ali Wakrim is a Moroccan millionaire who's generated most of his wealth through the petroleum and gas business. He is a part of the Akwa Group and runs is along with his siblings. The company manufactures liquid petroleum and other chemicals.
50. Said Salim Bakhresa $575 million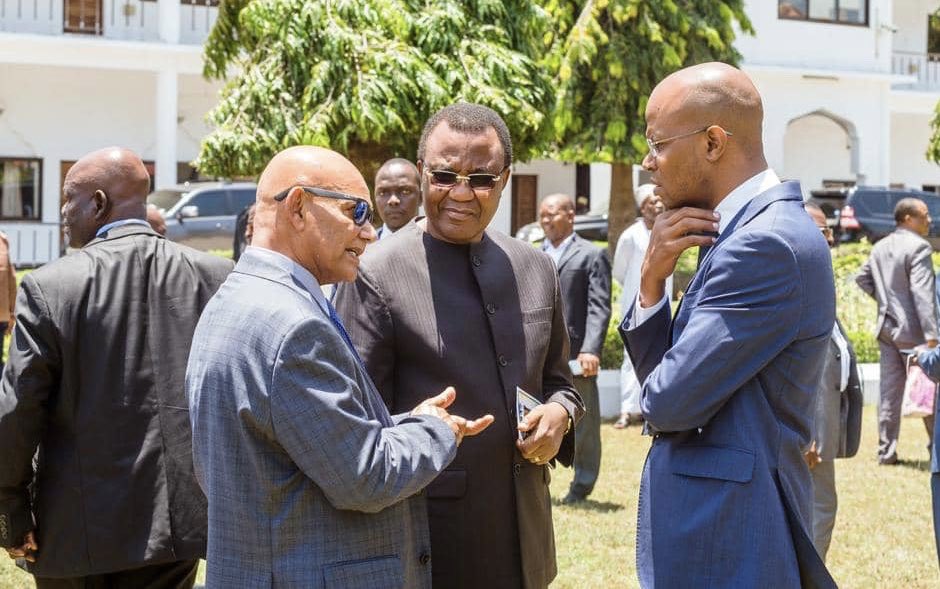 Said Salim Bakhresa is Tanzanian millionaire who's made his empire all by himself. He is a major investor in manufactured goods, including but not limited to grains. He founded Azam TV, which is highly common in use for TV service payments.