If you desire to travel to Africa, Nigeria cannot be missed. Not only is it the giant country of this continent, but its local color and impressive beauty offer you unforgettable experiences that you wouldn't have thought of- due to the fact that Nigeria is often misinterpreted and misunderstood by the rest of the world.
The fact that this country has so many things to offer to its tourist does not mean that extra caution should not be taken before embarking on this journey or during your stay there. Depending on the areas you plan to visit, governments advise people to exercise extra caution when traveling to Nigeria, as many threats can be encountered during their stay.
Because safety is one of the most important things to consider while planning a perfect trip, we provide you with the Nigeria safety guide you need in order for you and your travel partners to avoid unpleasant events that could ruin your holiday.
Is Nigeria safe to visit? The decision is only up to you, so make sure safety is one of your priorities before embarking on this African experience!
Highest Risks You Expose Yourself to When Visiting Nigeria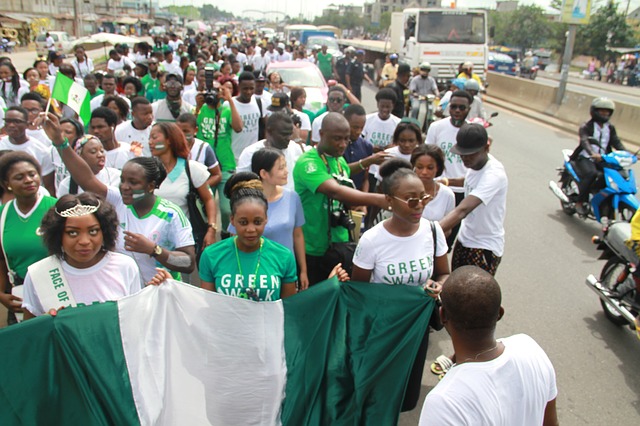 Overall Risks in Nigeria:

MEDIUM

to

HIGH
Without being well acquainted with the local laws and customs and the dangers that could harm your health or ruin your holiday, it is not advisable to go to Nigeria. Most of the areas in Nigeria come with a high crime risk: robbery, assaults, piracy, kidnapping, and race are only some of the risks you can expose yourself and your loved ones to when visiting this country.
Apart from that, the very high risk of terrorism is a danger you need to take into consideration very carefully. Authorities do not advise people to visit Nigeria due to these registered acts of violence, but the decision is always up to you.
There is a set of basic rules you can follow in order to stay safe in Nigeria. From taking the main precaution before embarking on this journey, such as taking the right vaccines, having proper health insurance, and being very well informed about this country's profile, to the precautions you need to take during your stay, like avoiding isolated areas and walking at night, and proper measures to be taken in case such unfortunate events happen: not resisting the attacker and calling the authorities.
Violence Risk in Nigeria:

HIGH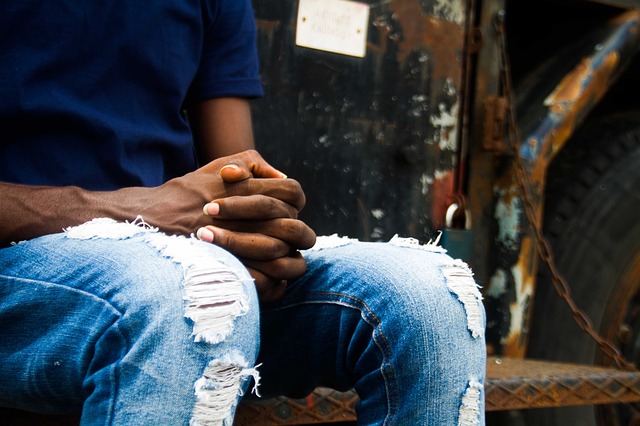 Related to crime, violence is a consequence of the unfortunate events mentioned above, and therefore, it can erupt quickly and sometimes- without warning. If you travel alone, the risks of being a target victim are even higher, especially at night or in isolated areas, where other people cannot help you defend yourself.
Violence can follow after robbery, carjacking and is one of the most dangerous events that you can encounter in Nigeria. Read on to find out how can you avoid being the victim of violence in Nigeria.
How to Avoid Violence in Nigeria?
The most important tip when it comes to avoiding violence in Nigeria is to follow local news and reports, in order to be informed about the gatherings and civil unrests that could turn into violence abruptly. You are advised not to travel alone, especially as a woman, as the attackers can see you as a potential victim.
Being accompanied by a tour guide or other people that surround you can diminish significantly the chances of encountering violence. If such unpleasant incidents still happen to you, do not resist the attacker and do not hesitate to call the authorities. Make sure you are prepared to face any unfortunate event with common sense, precaution, and a good set of rules.
Pickpocketing and Theft Risks in Nigeria:

HIGH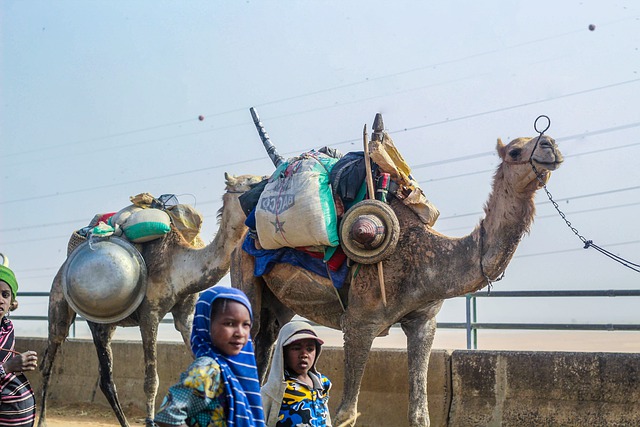 Outbreaks of violence happening in Nigeria have made authorities such as FCO advise against all but essential travel to this country. Armed robbery and assaults, as well as carjacking, have occurred lately in some parts of the country, including Adamawa, Bauchi, Gombe, Jigawa, Kano, and Yobe, as well as terrorist attacks that are indiscriminate and can occur without any warning.
The target victims of criminals seem to be foreigners, especially British nationals, as they are usually perceived as wealthy. These potential attacks can be carried out by armed gangs or individual criminals in cases in which you carry large amounts of money or valuable goods that can be noticed by others. What is more, criminals can approach their victims for different reasons, which will prove to be scams in the end.
How to avoid pickpocketing and theft in Nigeria?
In order not to ruin your holiday by encountering such unpleasant events, you should know some simple Nigeria safety tips that could save you a lot of trouble. First of all, do not trust people you've just met, as they can turn out to be scammers who pretend to be someone they are not: local guides or businessmen.
What is more, do not keep your valuable goods at sight and do not display any riches: jewelry, money, or expensive gadgets. You must stay vigilant at all times and not lose sight of your travel companions.
In case you are a victim of such crimes, try not to resist the attacker and call the authorities as soon as possible. Comply with the attackers' demands and do not get involved in violent acts.
Scam Risk in Nigeria:

MEDIUM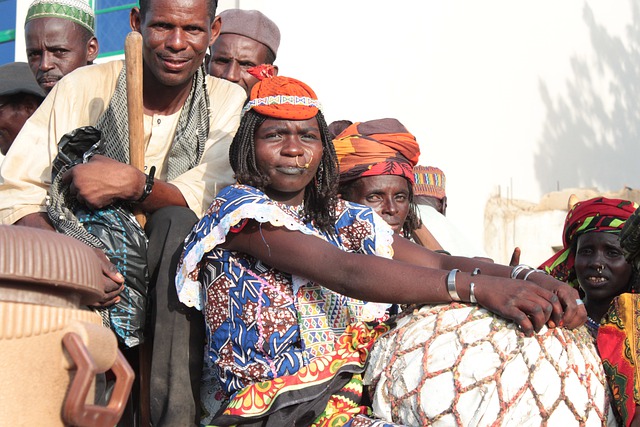 We all know that the most common scam related to Nigeria is the Nigerian prince sending us an e-mail, trying to offer us large amounts of money. By now, everyone knows to stay away from such scams, as well as any other online scams, so you shouldn't worry about them if you take the proper safety measures.
On the other hand, when it comes to scams that you might experience while in Nigeria, the risks are low as there are little to no reports of locals trying to scam foreigners. This is mainly because, instead of scamming you, criminals here will most likely assault and rob you - there are more than enough reports telling of armed gangs that carry out attacks around international hotels and such.
In short, you shouldn't worry about being scammed. Instead, you should take the necessary precautions to avoid being pickpocketed, robbed, mugged, and so on.
How to avoid getting scammed in Nigeria?
However, you may still encounter people that will try to scam you, mainly because you are a tourist in a foreign country. There will always be those opportunist people, be they criminals or not, that will try to take advantage of tourists.
In order to avoid being scammed while in Nigeria you have to, first of all, get familiar with the country's currency so that you know the value of each bill as well as how much change you should receive after you make a purchase.
Before ordering something in a restaurant or bar, you should ask for the menu and check the prices of what you wish to order - restaurants tend to inflate the bills of tourists, especially if they order without asking for prices or such.
Other than that, make sure to avoid anyone that approaches you, asks you for help, or tries too hard to have your attention. It is best to limit the contact you have with locals that you don't know at all. Make sure to trust only people you are traveling with or locals that are employed by reputed companies, in the case of guides, taxi drivers, and such.
Kidnapping Risk in Nigeria:

HIGH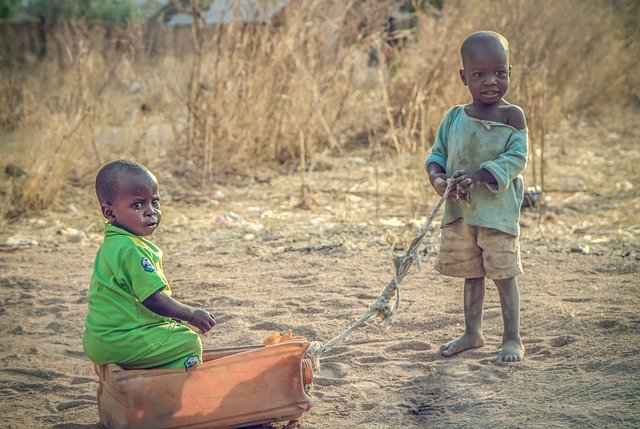 Nigeria comes with a high risk of criminal kidnappings, especially in the Kogi State and Niger Delta. These kidnappings are usually carried out for political or financial gain - naturally, they can be motivated by criminality as well.
Keep in mind that most governments have the same policy when it comes to kidnappings - they are to not make any substantive concessions to any hostage-takers. It is believed that paying kidnappers will only increase the risk of future hostage-taking situations.
How to avoid getting kidnapped in Nigeria?
You should be extremely careful while traveling through the country as several foreign nationals have been kidnapped in the past five years and, in some cases, the victims have been killed. Reportedly, most of these kidnappings took place in the Niger Delta region - the most recent kidnapping was in late 2017.
If you are traveling through the Niger Delta region, be extremely cautious when approaching or stopping by gas and oil facilities, as these come with a high risk of either armed attacks or kidnapping.
Obviously, if you want to meet someone in Nigeria - someone that you don't personally know -, it is recommended to either reconsider doing so or choose a very safe location for the meeting to take place.
Kidnappings and robberies have been reported in Edo, Abia, and the Anambra States as well. The Enugu-Awka-Onitsha expressway seems to have seen the most kidnappings/ robberies. Be extremely vigilant when traveling through these areas.
Terrorism Risk in Nigeria:

HIGH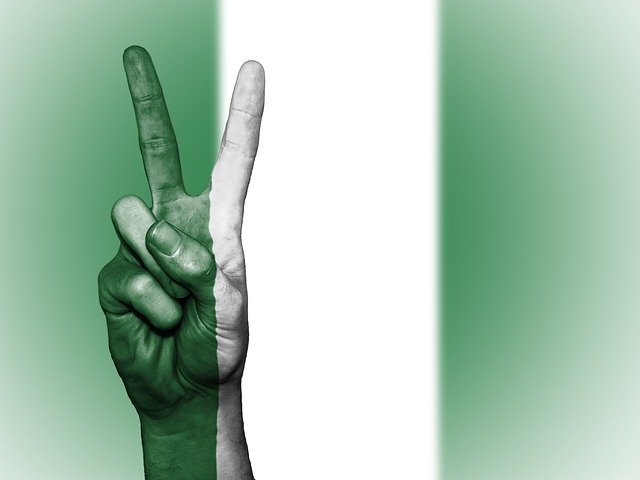 There have been two terrorist attacks in Nigeria in 2019 so far - one on the 16th of February, when JASDJ carried out a complex attack on a southern Maiduguri mosque, killing nearly 20 people, and on the 23rd of February, when ISWA carried out an indirect fire attack against the same region, focusing on the city's west side, in the area around the military cantonment and the airport.
Moreover, there have been four terrorist attacks in 2018 - all of them had injured tens to hundreds of people and killed around 40 to 50 civilians and soldiers.
Therefore, it is safe to say that terrorist attacks are very likely to happen in Nigeria, especially in the country's northeastern and northern regions.
The attacks that have been carried out so far usually occurred in places of worship, displacement camps, football viewing centers, public places that tend to get crowded very quickly, government buildings, transport terminals, official buildings such as educational and security institutions, as well as around international organizations.
How to avoid terrorism in Nigeria?
A perfect recipe to avoid terrorist attacks does not exist, unfortunately. Nevertheless, in order to stay safe in Nigeria, try to avoid public places where large gatherings can be spotted and remain alert during your trips in cities. You need to keep up with the news and avoid affected areas in the immediate aftermath of the attacks.
Risks for Women Traveling Alone in Nigeria:

HIGH
Since crime is a common thread here, traveling solo in Nigeria might not be the best idea, especially if you are a woman. In case you carry large amounts of money or display any riches such as jewelry or expensive gadgets, attackers can perceive you as weak and you can become a target victim very easily. Unfortunately, kidnaps, violent assaults, and rape have been directed towards the women visitors traveling solo in Nigeria.
How to avoid crime as a solo woman traveler in Nigeria?
Try not to carry large amounts of money or display any riches such as jewelry or expensive gadgets and dress decently every time you walk on the streets of Nigeria. Avoiding isolated areas and walking at night is advisable if you're a woman traveling solo in Nigeria. Whenever you feel danger is close, try to walk away.
Rape Risk in Nigeria:

MEDIUM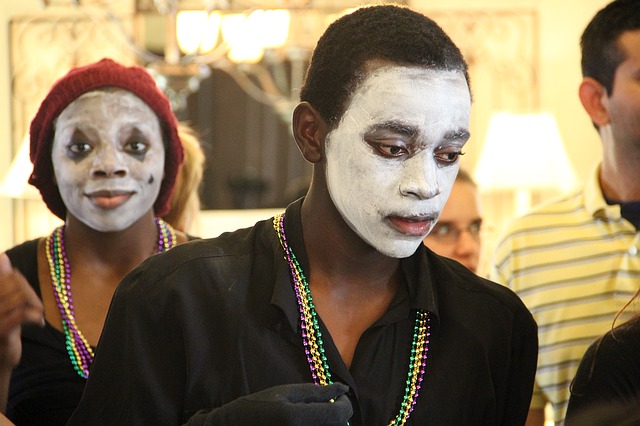 Back in 2013, Nigeria had a rape rate of 0.5 cases per 100,000 population, with a total of 800 cases of rape. This was a decrease of 48.22% compared to 2007, when the rape rate was 1.1 cases, with a total of 1545 rapes.
On the other hand, there are no reports of recent cases of rape. However, it is well known that foreigners aren't usually targeted and, instead, criminals tend to target locals from remote areas. Nevertheless, you should take the necessary safety measures to protect yourself and prevent such things from happening.
How to avoid getting raped in Nigeria?
In order to avoid getting raped while in Nigeria, it is important that you stay within the areas that are designated for tourists and that you do not try to explore the surroundings on your own. You should also take note of the local laws and customs and approach a decent dress code when walking around the city.
Naturally, traveling alone during the night is not recommended. You should also always be accompanied if you plan a trip outside of the town you are accommodated in. Make sure to employ guides associated with reputable travel agencies and to never get inside of vehicles/ taxis that are already occupied.
Risks for People Traveling with Children in Nigeria: MEDIUM to

HIGH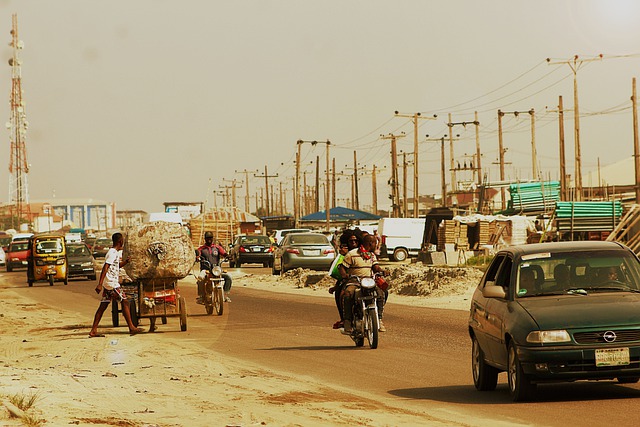 As you have seen so far, there are a lot of risks you expose yourself to when visiting Nigeria - kidnappings, terrorism, muggings, and so on. It is safe to say that you shouldn't bring your children with you on such a trip. Even if nothing may happen to them, keep in mind that you'll always have to keep an eye on them, thus leaving yourself vulnerable to pickpockets or any sudden incidents.
If you are traveling with your family, then you may bring your children with you, as someone will most likely take care of them when you won't be able to do so. However, we strongly recommend that, if you want to plan a pleasant trip, you either change your destination or consider employing a personal security team.
How to avoid unwanted scenarios?
As mentioned before, you'll have to keep a close eye on your children at all times while traveling to Nigeria. As danger can be found at every corner, it is important that you keep your children close to you and instruct them as to what they are allowed to do or not. If you know you have a child that likes to explore their surroundings or simply wander off without being seen, then it is better if you do not travel to this country.
Natural Disasters Risks in Nigeria:

MEDIUM
From flooding to droughts, Nigeria has been the country to host many natural disasters in time. You can expect sudden climate changes and dust storms that could make your trip to Nigeria a difficult challenge. Depending on the period in which you decide to schedule your trip to Nigeria, you could expect sudden rainfalls and unforeseen changes in weather. Therefore, extra caution must be taken when planning a trip here.
In order for your trip to go smoothly, the first step to be taken is to keep up with the news and plan your trip in the right period. These all can be done only through being equipped with the right set of Nigeria safety tips that we provide here.
Transportation Risks in Nigeria: MEDIUM to

HIGH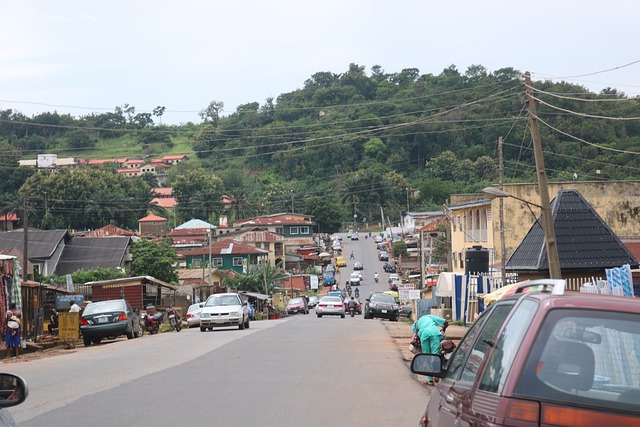 Extra caution needs to be taken when traveling from one place to another in Nigeria as well. Using public transportation is not advisable, as it poses many dangers, from attackers that could perceive you as a target victim to the poor conditions of the roads that may cause road accidents.
Most of the means of transport are in such poor condition that using them can turn into an unpleasant experience. Taxis are not an exception to the rule.
Try to schedule your trip very well, as for you not to be forced to use public transport in order to see everything you've planned. Apart from Lagos and Abuja, you should not venture into visiting some other areas.
A good tip would be to fly between the cities, in order to avoid any risks that this country can pose. With these travel tips, you should be safe in Nigeria and avoid any possible risk that the giant of Africa may pose.
Night-Clubs, Pubs, and Bar Risks in Nigeria:

MEDIUM
While there are no reports of serious incidents that have taken place in Nigeria's nightclubs, pubs, or bars, keep in mind that these locations can get very crowded and, thus, may be targeted by terrorist groups. Moreover, even though there are no reports on spiked drinks being used to take advantage of and abuse foreigners, you can expect people to try and drug you or to just simply mug you if you are not paying attention.
It is not recommended that you visit such facilities all alone - you should always be accompanied, by either fellow travelers or by a trusty local guide. When returning to your accommodation, make sure to use a licensed taxi from a reputed company and never get inside vehicles that are already occupied by other passengers.
When ordering drinks, make sure that they are prepared in front of you and keep an eye on them while you are dancing or talking with people - we recommend you to hold your glass at all times and never leave it on the table unless you are near it and can pay attention to it.
Health Risks in Nigeria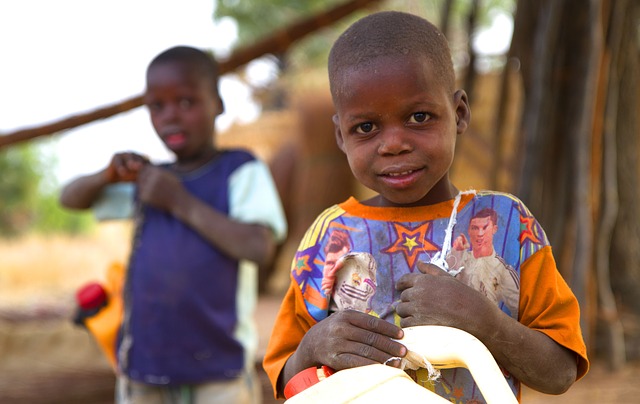 In terms of health risks, there have been three cholera outbreaks in northeastern Nigeria in 2018, so you might want to take the necessary measures to protect yourself and your fellow travelers from this illness. You should also pay attention to tropical illnesses, such as typhoid, malaria, yellow fever, and Lassa fever as they do occur in Nigeria.
Most importantly, keep in mind that health authorities have classified this country as having a risk of transmission of the Zika virus. You should check the country-specific health advice before traveling to Nigeria.
The Nigerian medical facilities are mostly of very basic quality. In case of a medical emergency, you may have to be evacuated somewhere else for treatment. This is why it is important for you to travel with proper travel health insurance and with enough money to cover the costs of any treatment that you may need, medicine, as well as emergency evacuation.
When and if you are referred to a facility for treatment, you should contact your insurance company as soon as possible and inform them of your current situation.
If you have any medicine that you want to bring with you in Nigeria, make sure that you can actually have them on you. Also, just to be sure, bring the prescription of the medicines with you, in case you are asked for it.
Visit your doctor for at least eight weeks before traveling to Nigeria -or any other foreign country - in order to get advice as to which vaccines you should have made and check the health advice available on the TravelHealthPro website as well.
List of Vaccines You Need in Nigeria
Traveling to the African continent comes with many health risks that can be avoided if you take the right measures before embarking on this journey. Because medical facilities are limited in this part of the continent, you must take extra caution and pay a visit to your medical care provider.
Also, do not forget to be equipped with the right health assurance and have the right vaccination. Diseases such as Malaria, Meningococcus, Typhoid, Hepatitis A&B, Yellow fever, and Filariasis are common here and therefore you should make sure the risk of encountering them is low by taking the right precautions.
Most Dangerous Areas in Nigeria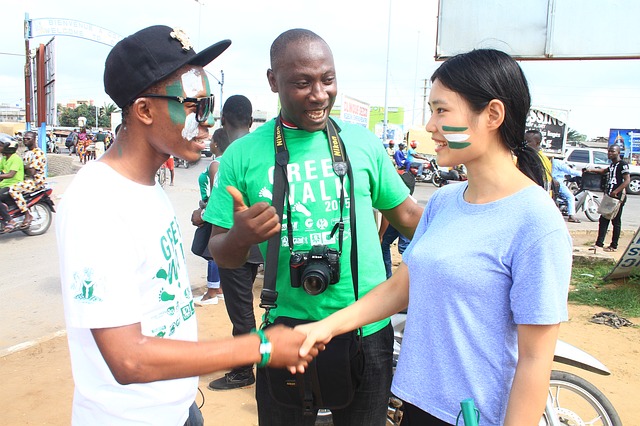 With the exception of Lagos and Abuja, which are the most peaceful areas in this country, authorities have issued warnings about traveling to the rest of the country, as most of them seem very risky, due to the terrorist attacks registered, robberies, and violent attacks, but also political gatherings and other such risks.
Here's a list of the most notorious places you might want to avoid or visit accompanied by a local guide or other safety precautions are taken:
Northern Nigeria: Borno State, Yobe State, Adamawa State and Gombe State, due to many violent attacks registered here and terrorist groups. Bauchi State, Zamfara State, Kano State, Kaduna State, Jigawa State, Katsina State and Kogi State are other places you might want to avoid, as they are characterized by inter-communal tensions which can turn into violence.
Riverine areas: Bayelsa, Rivers, Akwa Ibom and Cross River States are notorious for political rallies and violent demonstrations that can occur instantly and without notice.
Jos, Kaduna, Kano, Katsina and Zaria are also commonly known for the often protests happening quite often.
Dangers can peek at any corner in Nigeria, so make sure you establish a well-organized plan before going there, and do not expose yourself and your loved ones to any of the unfortunate events these notorious areas can bring.
Concluding Remarks: Is Nigeria Safe to Visit?
You've read about how safe is Nigeria for tourists and now you're the only one who can decide whether you are ready to take the risk. With our Nigeria safety travel tips, you're already half equipped to enjoy this experience. Keep your common sense along the journey, and do not forget to:
Be aware of your surroundings;
Never leave your valuable goods unsupervised;
Stay alert in locations frequented by westerners;
Monitor local media and keep up with the news;
Do not physically resist the attackers;
Be skeptical about the people you've just met;
Have a proper travel insurance and the right vaccines;
Avoid isolated areas, especially at night;
Be equipped with the right telephone numbers of the authorities.
Follow these instructions and your stay in Nigeria will for sure be trouble-free. Experiencing the African adventure in Nigeria can be amazing if you are equipped with the right Nigeria safety tips.