Traveling is an exciting experience. Nonetheless, most parents hesitate when it comes to traveling with kids: the large volume of stuff that is necessary for such a trip, the sleep schedule that includes plenty of naps are some of the reasons you might rethink your decision. Not to mention that traveling can be quite tiring for children, making them indisposed.
In spite of all these aspects, if you do your best at planning things well in advance, you could attempt to schedule a holiday. Here are our top safety travel tips when traveling with children.
Plan ahead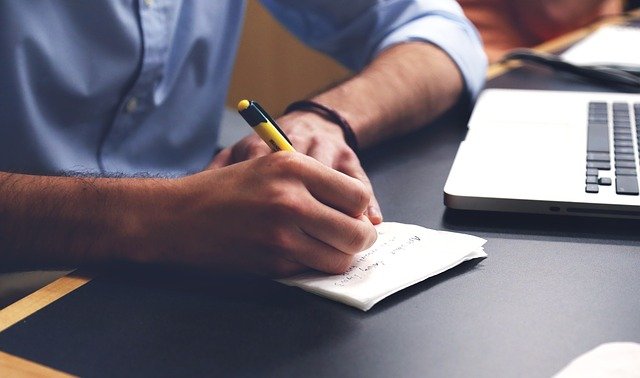 Planning ahead is the first hack of our tips for safe travel with children. So, what supplies do you find to be mandatory for a safe traveling experience?
In essence, no trip could be successful, not even a short one, if you don't attend to the particular needs of your little one. It's important to realize that traveling takes one out of his/her comfort zone.
On that note, we find it would be best to start preparing as early as possible so that you are ready for whatever may happen during the trip. You know that saying: better safe, than sorry.
Utilize a child restraint system for small children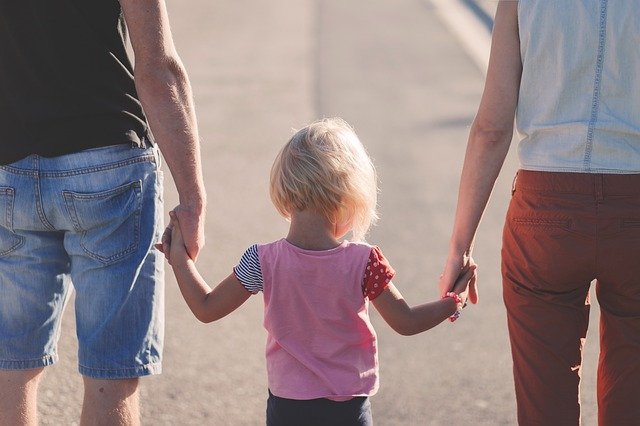 According to the US Federal Aviation Administration, children who weigh less than 40 pounds should be placed in restraint systems suitable for their weight. Also, children who are under two could be carried on the lap of an adult. In the case of small children, think of the following recommendations:
Make sure you take into account the FAA recommendations for child restraint systems.
Considering that your little one is under two, you could get a separate seat for him/her, to maximize his/her safety during the flight.
Think of a way to carry your child through airports.
Among our family safety travel tips, we would have to mention that you should keep your little one belted in. When you're traveling by plane, turbulences can occur at any time, without any notice. If your child wishes to walk around the plane, make sure you allow him/her to do so only if the seat belt sign goes off.
Apart from that, you should ensure that your little one doesn't sit next to the aisle. Small children are more than eager and curious to explore. Nonetheless, if they are near the aisle, they are prone to get hurt, which could be avoided. It would be best if the child would have one responsible adult at one side, and one responsible adult at the other side.
Be ready for unanticipated emergencies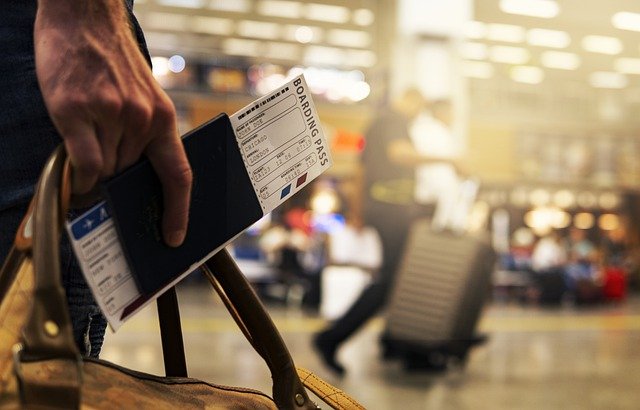 Nobody wants to encounter unfortunate events while traveling. Still, this doesn't mean we shouldn't be prepared for all kinds of outcomes. Depending on how you intend to travel, you should have plenty of water, a first-aid kit, and any other items that would be useful.
If you're traveling by plane, you could always ask the flight attendant if the aircraft is equipped with life preservers that are specially created for small children.
In the event in which your child suffers from a health condition that could cause complications during the flight or road, you should communicate it to the flight attendant or counter agent.
Pack safe toys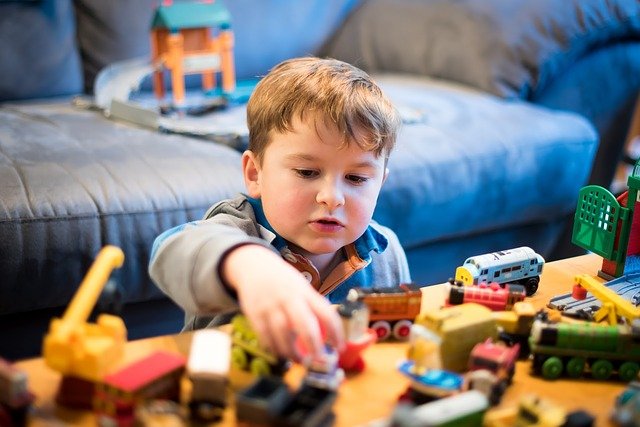 Children get bored easily; if you want them to enjoy a good trip, you should provide them with attractive toys or activities, which are also safe. On that note, steer clear of packing heavy, sharp, breakable toys.
Also, in the case of electronic games, make sure it doesn't interfere with the aircraft's navigational system. In other words, you should permit your little one to use such a game only during the cruise portion of the flight.
Include all your child's essentials in his/her carry-on luggage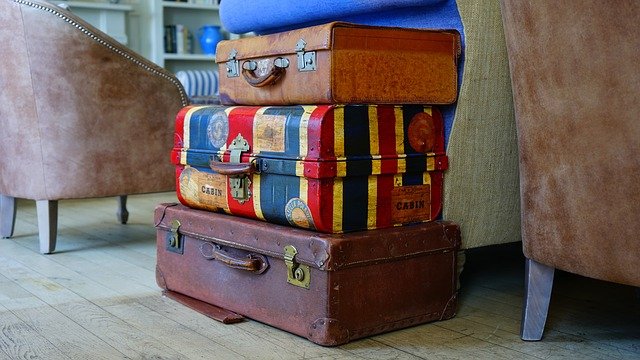 Flight delays happen all the time. And traveling is, by definition, an unpredictable affair. That's why one of our child safety travel tips is to be extremely attentive when it comes to packing your little one's carry-on.
In other words, make sure you take enough food, medicine, diapers, and other necessary items that would help in the case of flight delays.
In the case in which you place your kid's essential items in the checked luggage, you could encounter difficulties if the checked luggage is either lost or delayed. So, this particular practice is a must-do when traveling with children, if you want to keep unwanted incidents in check.
Food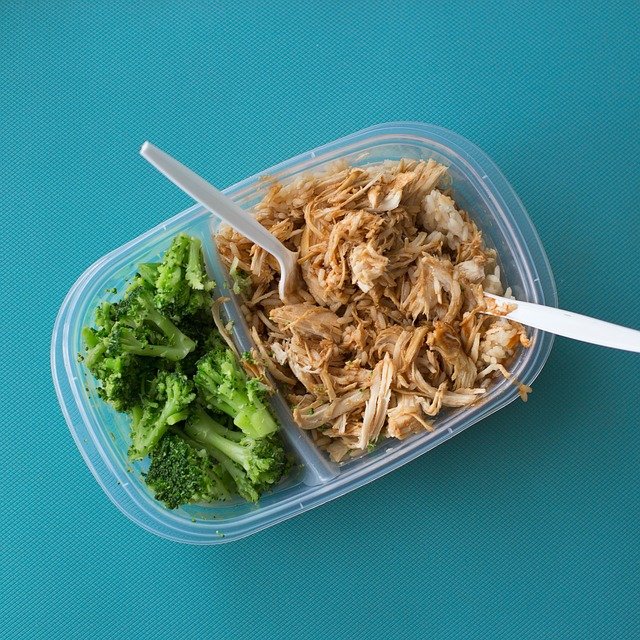 Among important safety tips for traveling abroad with kids, we would have to mention that you should be doubly mindful when it comes to selecting eating places.
On that note, choosing the restaurant where you'll be eating on a whim isn't something we would recommend. On the opposite, we advise you to read a variety of customer reviews, make sure that the restaurant is reliable and children-friendly.
The stroller will be your best friend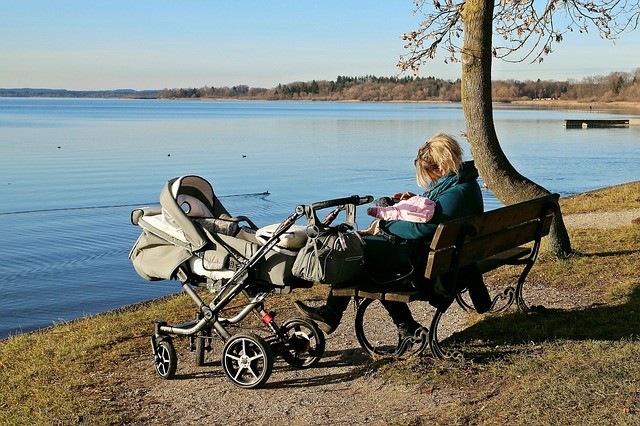 Traveling with a stroller could appear tiring, at first, especially if your little one doesn't have any trouble with walking. Still, most kids are unpredictable, quick, and fearless, which means they could get into a lot of trouble if you lose their guard.
Apart from that, children get tired much easier than adults, which makes a stroller quite handy: they could fall asleep there.
On that note, one of our key safety travel tips when traveling with children is having a stroller with you. It could be a lifesaver, especially in overly crowded places. It gives you peace of mind, and it ensures your kid's comfort. And the good news is that strollers and car seats don't count as bags; this means you can check them at the gate.
Nonetheless, make sure you don't pack a monster stroller that is a headache to carry around. So get one that is the right size, while being easy to maneuver in crowded places.
Get travel insurance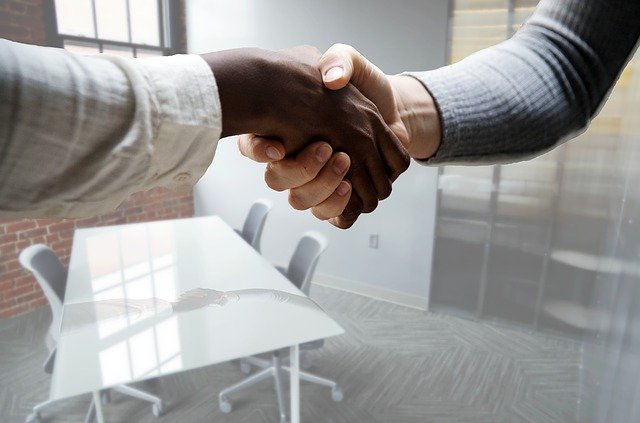 Moving on to our next suggestion of noteworthy tips for safe travel with children, we advise you to get travel insurance. You would be surprised how many travelers overlook this crucial aspect.
When you're traveling with kids, the necessity for travel insurance is doubled. And the good thing is that many insurance companies provide free coverage for children, which means you could be prepared if anything happens, at no extra cost.
There are travel insurance plans that are designated for each couple's needs, so make sure you consider various alternatives before making a choice.
Staying at a hotel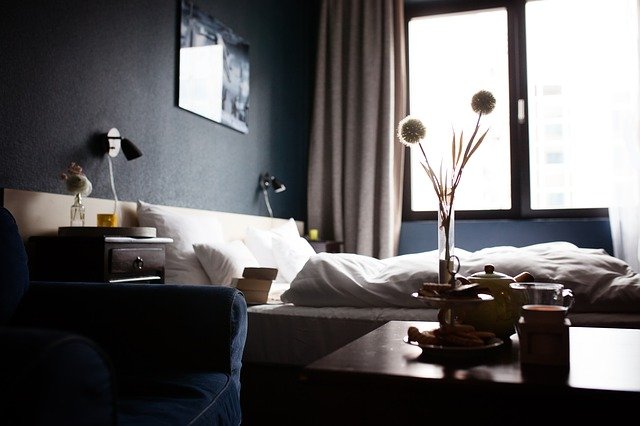 Staying at a hotel is a fun and exciting experience for most kids, especially those who are curious. We have a bunch of child safety travel tips in this respect, as well.
On that note, we advise you to explore the room first. Keep an eye out for objects that could be dangerous for your little one. Look for sharp objects; ensure that the locks and windows are properly secured, and operate as they should.
In the case in which you'll be using a hotel crib, we recommend you to see if it meets the safety requirements established by the U.S Consumer Product Safety Commission. It would be best if you removed any soft bedding, blankets, or pillows so that you maximize your child's safety.
Furthermore, you should childproof the room as you would at home. Have outlet covers, doorknob covers, cord covers, medicine storage, toilet locks, and safety straps that would deter toddlers and infants from getting hurt.
Apart from that, it is also highly recommended to have a look at the hotel's childcare or child play areas, for the same reason. You want to make sure that your little one stays safe during your stay.
Safety tips for traveling abroad with kids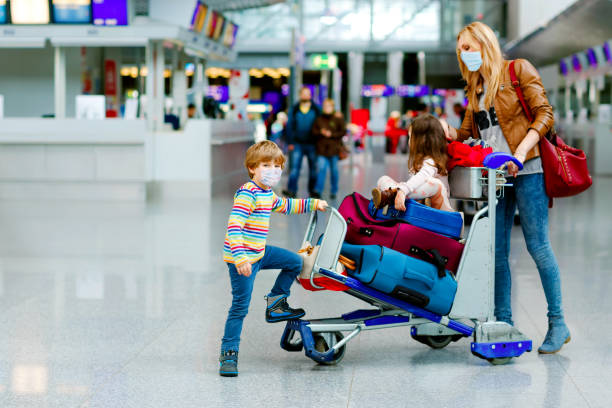 Moving on, we would like to present to you our top family safety travel tips for traveling abroad. Before you get on the move, we recommend you discuss with your child's pediatrician regarding the countries on your itinerary.
In this way, the doctor could assess the potential diseases your child could contract. If that is the case, certain immunizations might be recommended.
Also, you should check with the insurance company if your policy provides coverage for traveling abroad as well. Apart from that, you should have a record encompassing your child's immunizations. Not only do those immunizations have the role of deterring certain diseases, but some countries have fixed requirements when it comes to immunizations, for safety reasons.
On a final note, make sure you do your research concerning the potential risks of traveling to a particular destination so that you come prepared.
Conclusion
To conclude, these are our top tips for safe travel with children. These could make traveling much more enjoyable and stress-free. Although such experiences require a lot of planning and anticipation, at the end of the day, the effort is definitely worth it, as you'll have created long-lasting memories by the side of your loved ones.
Would you add any other family safety travel tips to this list? Make sure you let us know!