Currently, there are over nine million reported cases of COVID-19 and almost four million active – currently infected – cases. Such numbers wouldn't be an issue, given the fact that people are actively working on their social distancing skills, so to say, while the medical staff is doing their best to keep things under control.
However, after several months of quarantine – enforced or not – many countries have decided to lift some of the COVID travel restrictions that were put in place because of this virus. Now, it seems that this restriction lift was not the right call, as the statistics curve showing the daily new cases spiked in the middle of June – with almost twenty thousand new cases per day.
This makes it clear that people are either not taking this situation seriously or are simply not following the recommendations. On top of that, with some countries lifting their travel bans as well, it goes without saying that travelers must know the advice and recommendations that they should follow when and if traveling!
While the pandemic is, as some say, still in full effect, people can't be kept indoors permanently. This implies that, when going out, they must be properly prepared/equipped to protect their health, as well as that of their friends, family, and neighbors!
The Most Important Things to Keep in Mind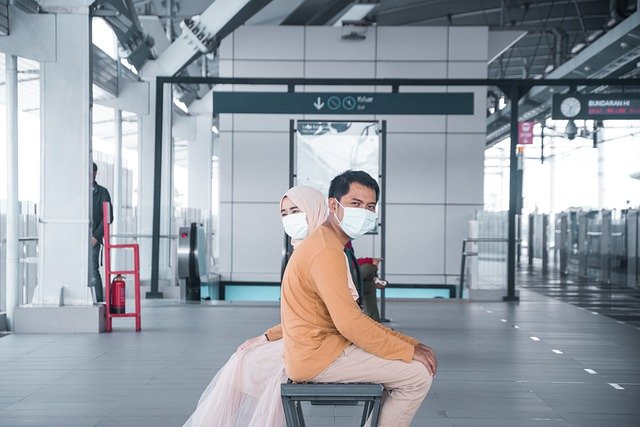 You may be living in a country that lifted its travel restrictions, in one that allows tourists in, or in a country that is still closed from the rest of the world, so to say. However, you may also be required to travel – for business, with work, and so on.
Whatever the scenario you are in, you must always stick to the essentials of keeping yourself safe and protected during an outbreak, namely:
Keep yourself up to date with your country's restrictions, regulations, and COVID travel advice. For example, the UK advises its citizens to avoid any type of travel outside of the country unless essential. Other countries may allow travel, but only in the neighboring countries.
Wear a mask at all times while in crowded areas or places of interest – such as shops, markets, public transportation, and so on. Reportedly, the risk of transmission between two people when one is wearing a mask is 5%, while if both wear masks, the risk drops to 1%.
Engage in social distancing whenever possible. Besides having your mask on at all times, you should also keep the distance, so to say. Keep yourself at least 2m away from other people, especially while in public places.
Last but not least, if you are part of the so-called vulnerable group, it is imperative that you limit the time spent outside of your household or interact with other people, be them even family. Vulnerable people should ask for help, as there are many NGOs offering it!
These were the basics that every person should be aware of right now. It may be uncomfortable to wear a mask all day long, especially if working in a store or public service, so to say, but this is the main way to keep you and the people around you safe.
Now, let's move on to advice and recommendations specific to COVID travel safety!
Essentials for Travelers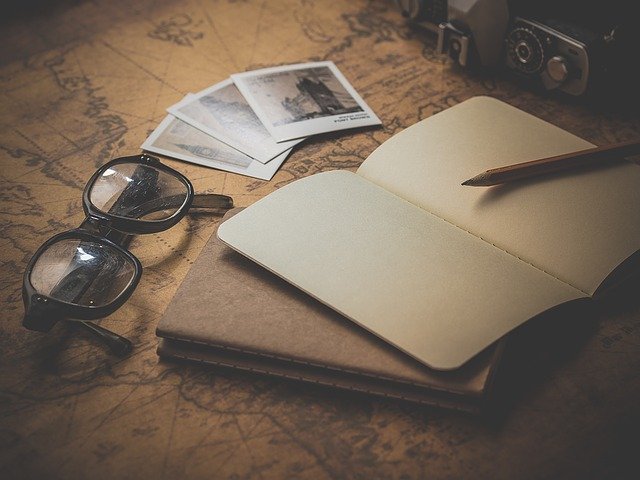 First of all, it is worth mentioning that the recent events – namely, the pandemic – may have affected your travel insurance coverage. For example, your insurer may have updated coverage terms, conditions, and so on that you, as a traveler, must be aware of before embarking on your journey.
If possible, you may want to check for available COVID travel insurance policies that you may add to your insurance.
Naturally, keep in mind that you fall ill in a foreign country, you may not be allowed to return home until after a minimum of 14 days spent in quarantine. The same period will have to be spent in isolation when you return home as well.
No matter when your trip was planned – even if it was yesterday -, you should still contact the authority behind every service that you will come in contact with during your trip on the day before your departure.
You have to make sure that your airline, cruise line, travel agency, tour guide, or any other providers of accommodation and transportation are able to stick to their travel plans and itinerary.
Furthermore, they also have to keep you updated with the outbreak situation in their location. Travelers must know if they're able to cross the border or stay at a certain hotel before they step out of their home's door.
Be Patient and Understanding
As mentioned above, you may have to spend a set period of time in self-quarantine after arriving in a foreign country. In some cases, the authorities will require you to do so even if you don't present any symptoms.
Also, take note that traveling during an outbreak implies intensive monitoring and screening in airports, transport stations, and so on. Be understanding and agree with every screening method presented to you.
Proof of COVID-19 Testing
Not all countries will lift their travel restrictions – at least not in the close future, given that we see roughly 90 thousand new cases every single day, with almost 20 thousand of them being in the USA.
As such, some countries may require any traveler that wants to cross their border a recent proof of COVID-19 testing. If you do not have access to commercial Coronavirus tests, check with your travel clinic as you may be entitled to Coronavirus testing for travel purposes.
Obviously, the travel advice and recommendations during the COVID-19 outbreak don't stop here. These were pretty much the basics that you have to be aware of in order to, first of all, leave the country and start actively traveling to your destination.
Types of Travel – Advice and Recommendations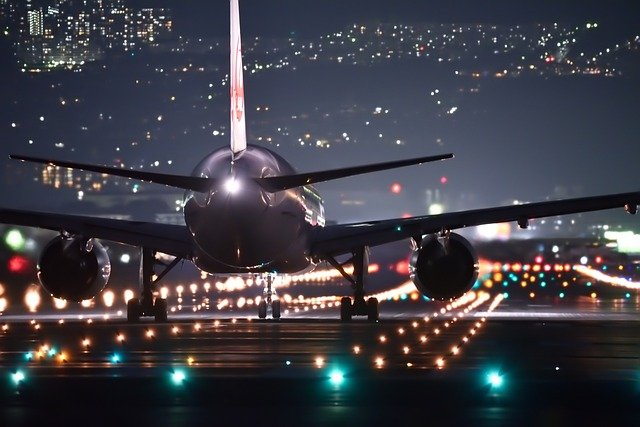 Naturally, people won't be traveling on bikes or motorcycles throughout the world at the moment. Still, if you plan on doing so, we highly recommend you stay home for at least another month or two!
Remember that, with the recently lifted travel restrictions, the number of new daily cases is slowly increasing. On top of that, the second outbreak wave reported in Beijing on the 13th of June must also be considered, especially given the fact that it forced the authorities to reinstate lockdown measures!
So, how should travelers act before, during, and after traveling by air?
Well, it's worth noting that those choosing to travel via airplane will have to interact with quite a lot of people and also touch surfaces that have been previously and frequently touched as well.
While the airport staff will surely respect the regulations and restrictions, the same can't be said about the rest of the people that will be traveling via airplane.
The good news about airplanes is that thanks to their air filtration systems, germs and viruses do not spread easily within them.
The bad news is that passengers won't be able to properly engage in social distancing. The best thing they can do is wear face masks and even rubber gloves at all times while avoiding touching their face or interacting with other passengers.
The same as with airplanes, buses, and trains will have you standing quite close to other travelers. However, this type of travel comes with greater risks because, depending on the country, people may not be screened before getting on the bus/train.
You may be screened when and if crossing a border, but if a passenger is infected you would've already come into contact with them and you'll have to engage in self-quarantine. It is recommended that you avoid this type of transportation, at all times while traveling, especially if the bus/train is crowded.
Obviously, traveling by your own car – or even with a rented one – seems the most logical thing to do during the pandemic, especially if you really have to travel out of the country.
However, keep in mind that you'll have to stop for gas, bathroom, food, and many other things that will put you at risk. You will have to interact with people and surfaces that you know nothing about, especially if you travel across multiple countries and/or through remote areas.
Traveling by car implies more thorough preparation in terms of gas and food supply, for example.
If you take the risks of car travel into account, then you'll think that RV travel is the answer and the solution to those risks. However, there are things that have to be mentioned in such a scenario as well.
For example, while an RV will have you using your own bathroom and give you the ability to stock larger supplies of food and gas, you may still have to spend the night in an RV park.
Moreover, such countries may not have such parks and not allow cars to randomly park in any place. In this case, you may either spend a lot of time searching for a proper, legal parking spot or relying on accommodation.
Travel Needs – Anticipation is Key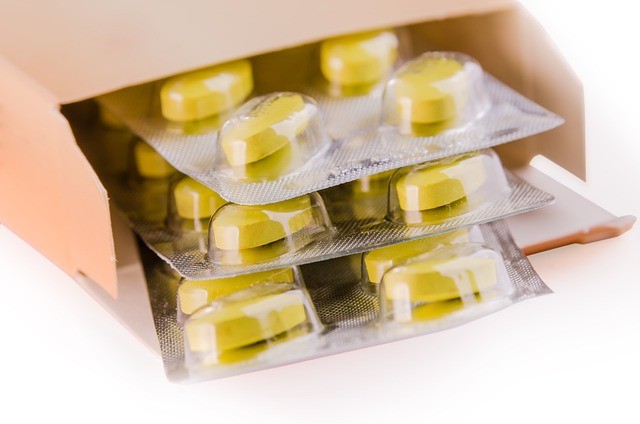 When you think about a trip or journey during the pandemic, it is essential to expect nothing, so to say. Some travelers may think that everything will be just the same and that the only difference will be the face masks and enhanced sanitation measures, so to say.
However, a lot of things that make a trip/journey what it is maybe out of reach. Because of this, travelers should always be prepared for the worst!
Medication – you should pack up a first-aid kit with medicine that you may need throughout your trip. If, for example, you have to self-isolate or limit the time you spend in contact with other people, you must not depend on going out.
Sanitizer – hand sanitizer should be a must on your travel item list. Experts recommend alcohol-based hand sanitizers with at least 60% alcohol. Keep such sanitizer close to you and remember that, if your nose itches, sanitize first and scratch after!
Face Mask and Cloth – face masks may not always do the trick, so to say, especially if they are of poor quality. On top of that, you may also run out of masks, depending on the type and how often you have to use them. In this case, you can pack some cloth face coverings made of 100% cotton that you can use to cover your face while in public. Experts stated that 100%-cotton masks are as effective as surgical masks in terms of stopping germs – the downside being that they are not very breathable.
Food and Water – obviously, you have to pack food and water for your trip. You don't know if the area you travel to will have restaurants, convenience stores, and markets open when you get there. Also, you must limit the time you spend in those crowded places. Get plenty of bottled water with you and pack only non-perishable food.
Accommodation Check-In – when checking in to your accommodation or planning an overnight stay, it is recommended that you prepare contact-less means of payment and such. On top of that, make sure that the hotel or motel is enforcing prevention practices such as the placement of disinfectant, plexiglass barriers, and face masks being worn by the staff.
Last but not least, keep in mind that this outbreak is much more than just an extreme heat or storm warning. At the same time, you can fully enjoy your trip even while following all of the mentioned advice and recommendations.
In these times, travelers just need to be a tad more careful when it comes to interaction and hygiene!
Who Shouldn't Be Traveling?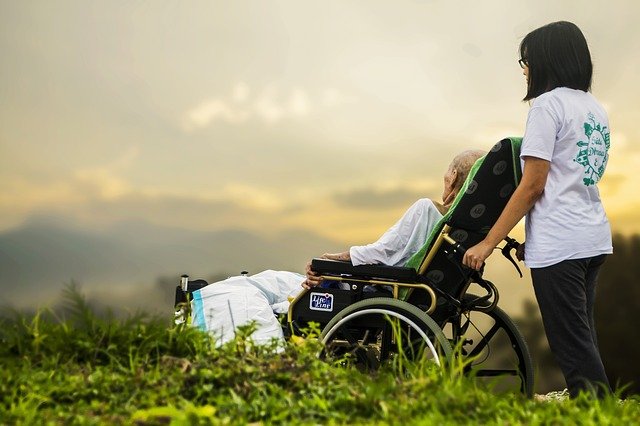 As mentioned, there's a vulnerable group of people that should avoid traveling or going outside at all costs, as they are more susceptible to being infected than other people.
These vulnerable people are mainly the elderly and those that have underlying medical conditions that have not been or are not well-controlled. For example:
People ages 65 or above should not leave their homes at all due to increased risk. If they are in need of supplies or anything else, they may contact the authorities or the many NGOs established to help the elderly during the outbreak.
People that live in a care facility or in nursing homes should also be kept inside and they shouldn't receive visitors either.
In terms of underlying medical conditions, people with a higher risk of being infected are those suffering from chronic lung diseases, asthma (moderate to severe), serious heart conditions, severe obesity, diabetes, chronic kidney diseases (and undergoing dialysis), liver diseases, and people that are immunocompromised.
Such people should travel only if necessary and should definitely avoid public places. Immunocompromised people, on the other hand, are advised to not leave their homes at all until the current situation improves.
Getting Sick in a Foreign Country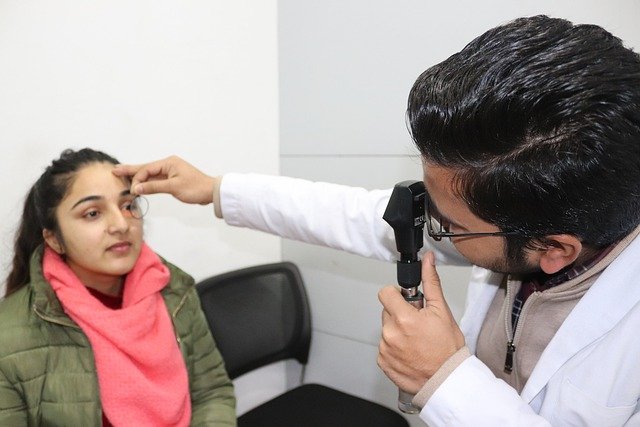 Depending on the type of travel you engage in, you may catch a cold, a fever, or such. Even if you have the simple flu – or just a bad day – it is still your responsibility to protect yourself and the ones around you by taking the necessary measures.
As such, if you get sick while in a foreign country, you must immediately engage in self-isolation and avoid contact with people. Then, the next thing to do would be to call your insurance company or healthcare provider as they can tell you what you should do.
If you get sick while in transit – at the airport or train/bus station -, you should seek medical advice immediately and, if possible, postpone or stop your trip. Once you recover, do not attempt to travel until you have checked in with your healthcare provider and they tell you that you are OK to travel.
In short, when getting sick abroad, it is important to determine why we got sick. The period of incubation for COVID-19 is of around 14 days – this period should be spent in self-quarantine, without interacting with other people. After 14 days pass, you can get checked by a doctor, have yourself tested for COVID-19, and resume your travels or return home.
Travel and Transportation in Europe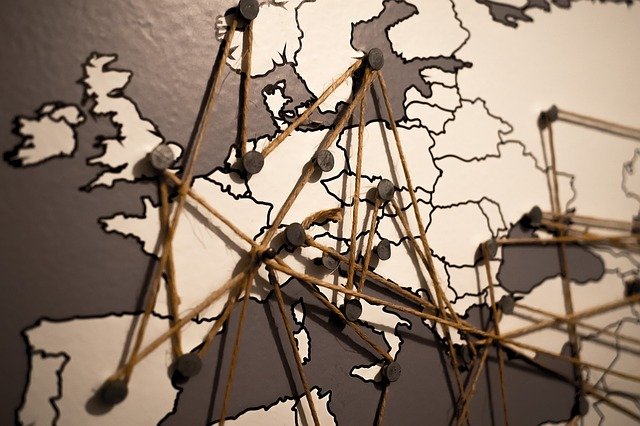 First and foremost, it is recommended that travelers avoid international travel – if possible. In fact, it may currently be impossible for you to travel to the US or out of the US, given the current circumstances.
On the other hand, if you are living in a country that's part of the European Union, you may want to take advantage of the Re-Open EU app/platform, intended to help people and travelers safely resume travel within the EU borders.
This platform was released on the 15th of June and, since then, it is constantly updated with the most essential information that people need when traveling.
The purpose of this platform is to allow the safe re-launch of free movement and tourism throughout Europe. What kind of information can you find there? Well, real-time data and information on:
The availability and/or closure of borders.
The availability of various means of transportation.
The current travel restrictions that are in place, by country.
The health and safety measures that people and visitors of a certain country are expected to respect.
Practical and up-to-date information for tourists and travelers.
The data displayed on the platform is made up of the information available for the European Commission, as well as of the information communicated by each Member State of the EU. Naturally, there's also a mobile app that travelers can download.
Future Travel Bans/Restrictions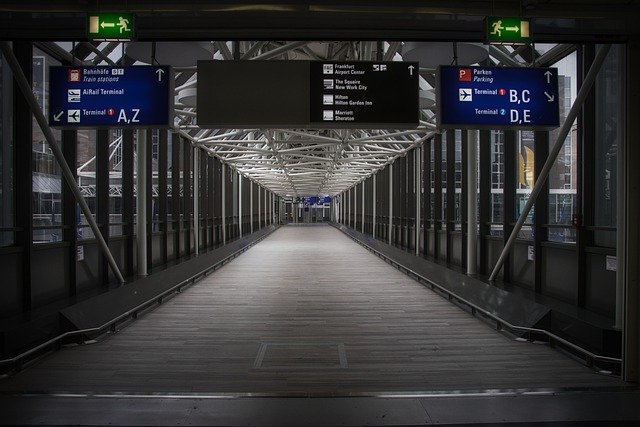 It is worth mentioning that, in roughly a week from the writing of this article, the EU will lift some of the restrictions in place regarding travel.
For example, while unsure about certain countries with a more serious epidemiological situation, countries like Albania, Kosovo, North Macedonia, Montenegro, and Serbia will most likely have their travel restrictions lifted as they are in a much better condition than the rest of the EU.
However, according to a recent article, US citizens may not be allowed to enter the European Union or any country part of the Schengen Space until the situation of the USA improves. In short, traveling outside of the US may be impossible at the moment – unless with official business or such.
According to a draft/test list made by EU officials, people from Russia and Brazil may also be subject to a COVID travel ban and won't be allowed in the EU. This decision was based on the poor response those countries had when facing COVID-19.
Getting Back Home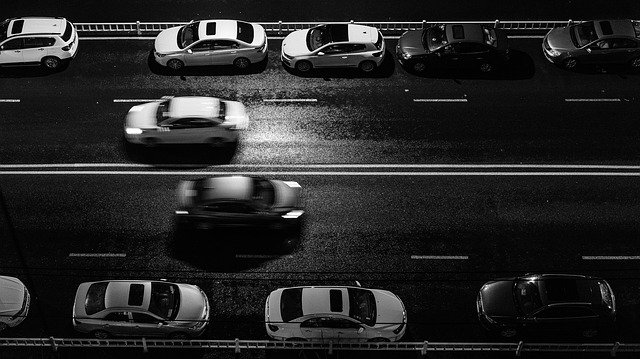 Naturally, it is recommended to postpone any lengthy travels, so to call them, until the worldwide situation improves. If, for example, you looked forward to that 6-month internship or exchange program in a foreign country, it is better to wait, for the moment – the program may also be canceled.
Still, if you plan to travel in the near future – be it even for a day or a week -, there are a couple of things that every traveler has to do when returning home!
Upon your return, you'll have to provide the authorities with details about your trip as well as with your personal contact information.
Depending on the current restrictions in place in your home country, you may be required to spend 14 days in self-quarantine.
It is advised to keep yourself up to date with the recent regulations – either via websites such as that of the CDC or the Re-Open EU app – as borders may be closed on short notice and you will want to re-enter your country before they do so.
The Bottom Line – How Should Travelers Treat the COVID-19 Outbreak?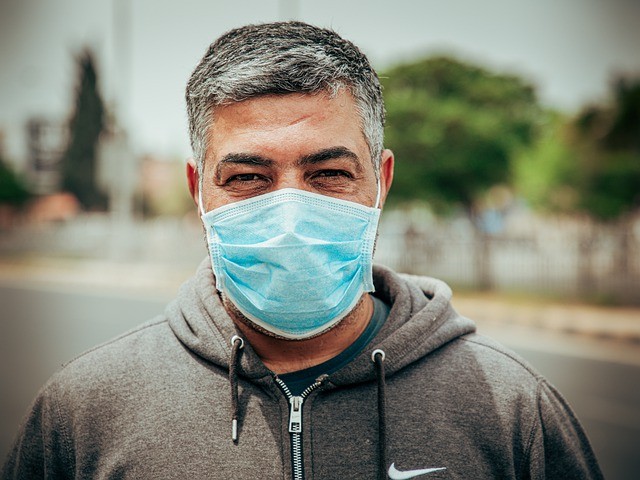 A short gaze on various social media may already show that some people have started to actively travel – not only for business but for fun as well. Beaches throughout Europe are slowly re-opening, but with attendance limits in place, so to say.
Still, it's clear that the world is ready to re-enter its regular pace – more or less. However, this doesn't mean that people should forget the thing we are facing – namely, a global deadly virus outbreak.
Countries, where people have protested against the safety and health measures, are now seeing spikes in the COVID-19 cases – for example, Germany is now the 11th most infected country in the world.
In the end, travelers must keep in mind that, once leaving their city, they expose themselves to increased risks of virus transmission, so to say. This varies with the type of travel, transport, and accommodation you interact with.
However, if you enforce all of the advice and recommendations mentioned above – face masks, cloth masks, sanitizers, rubber gloves when needed, and social distancing – and pay attention to your surroundings, there's nothing you should be worried about!