Colorado is one of the most popular places to spend time enjoying outdoor activities. Colorado is a Nature Lover's paradise. There is a sport for every person who desires to participate in one. Paddleboarding is just one of many sports that are available throughout all Colorado.
Paddleboarding is a sport slightly similar to surfing. Only in that, there is a board involved. With a paddleboard, the participant will either lay down and use their hands in a swimming motion to advance the board or stand up and use an oar type of paddle to move the paddleboard.
The sort of paddleboarding where the person lays down on the board is likely the best option for beginners. Standing up with the oar and paddling is for the more experienced type of paddleboarder.
Paddleboarding is not always done on calm and serene waters, this is what makes Colorado such a great place to partake in the water sport. Within the whole of Colorado, there are plunging lakes and rivers, calm waters for those that are not adrenaline junkies and the views are amazing no matter where you pull in to paddleboard.
Now it is highly important to remember that not all areas will allow the participant to stand up and paddle board. Most areas will allow you to stand up paddleboard, yet there are many who will not allow more than laying down and paddleboarding.
When it comes to the laws, the Government has instituted that paddleboards must follow the same rules as boats. There are also some states that will require that the participant has a license for Standup Paddleboarding. This is not the case for all states.
Laws when it comes to the water can and will vary by state, so be sure that you know the laws before heading to the location for a day of paddleboarding. It is usually a safe bet that if the water area you are at allows kayaks and canoes, it will likely allow a paddleboard. Again, be sure to check within the area that you are in.
Paddleboarding at most of Colorado's lakes and reservoirs is a year-round activity, as long as the water is not frozen over and you are prepared with the proper clothing.
Alta lakes are located at the back side of the Telluride Ski Resort. There are three lakes that make up this area. Nestled with the mountains all around, it can make you feel as though you are in the Swiss Alps. There is much to do when you are done with the Standup paddle board for the day. The Alta Lakes Ghost town has a history with stories to hear, plenty of historic sites and also loads of other outdoor activities to enjoy. This is truly one of the most stunning destinations in Colorado and it is also home to fishing, Stand up paddleboarding, canoes, kayaks and even hiking.
Horsetooth reservoir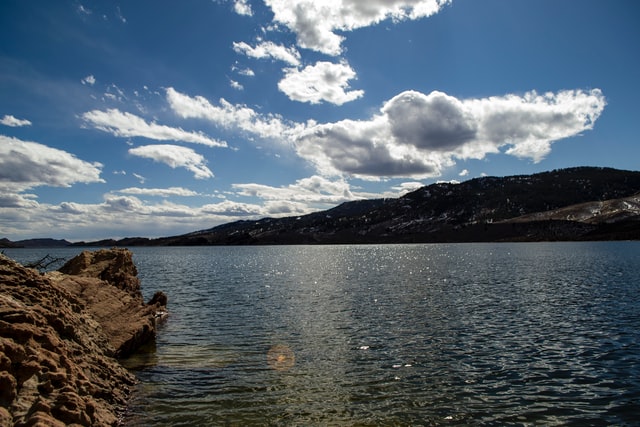 Horsetooth Reservoir is located over an hour's drive outside of Denver. In the reservoir, you will find areas of choppy waters to help you hone those skills better. However, Horsetooth Reservoir also has many calm and serene areas for paddleboarding on the outer edges by the shore. The views from Horsetooth Reservoir are the type you will be calling home about.
Big Soda Lake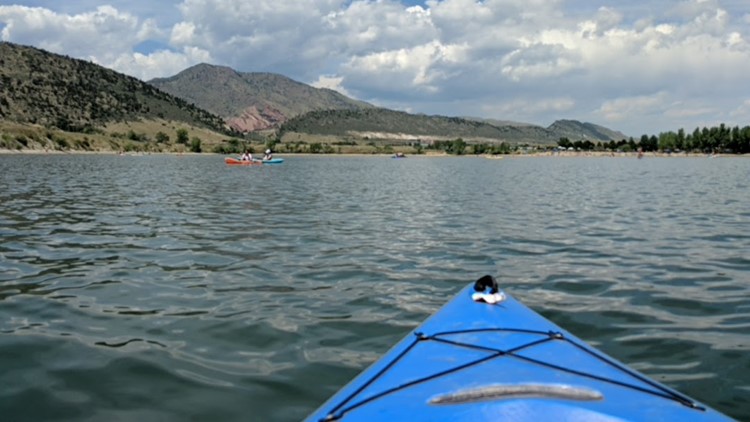 Big Soda Lake is the lake that is highly recommended for beginning paddle boarders. This is due to the fact that no motorized boats are allowed on Big Soda Lake. This will give you the space needed to practice those skills and master them.
Cherry Creek Reservoir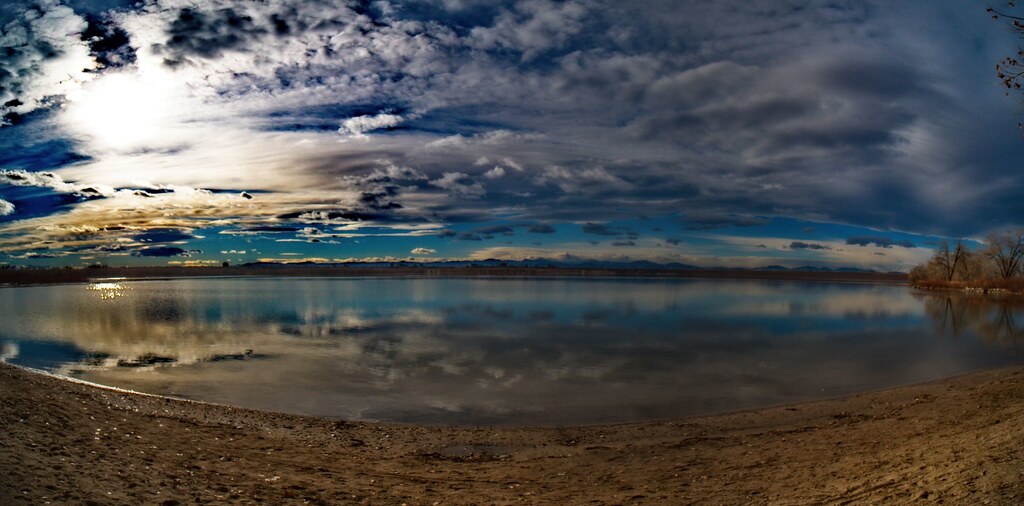 Cherry Creek Reservoir has some of the most enticing mountain views in all of Colorado. Cherry Creek does get filled with many boaters during the busy season, you may have a difficult time finding a quiet area of water where you can paddleboard in peace.
Lake Estes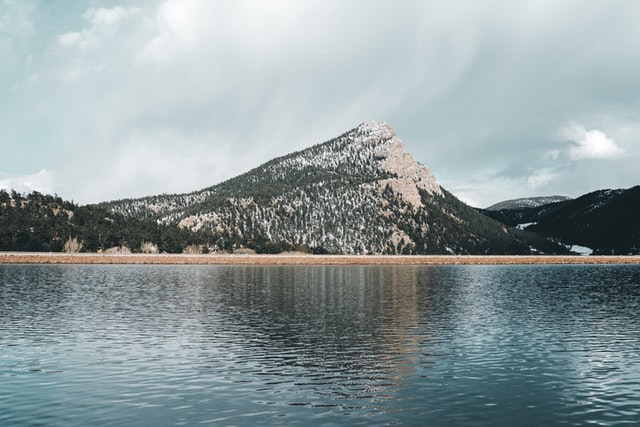 Lake Estes is a water wonderland for all who enjoy any water sports. There is fishing in abundance, and the fall is the best time to enjoy the peaceful and calm waters. However, paddleboarding can be done year-round as long as the lake is not frozen over.
Little Molas Lake is 137 acres complete with a campground. Water paradise for paddleboarders, fishing, canoes, kayaks, standup paddleboard and even Stand up fishing paddle board. There is enough land around the lake to make a great day hike for the adventurous. The 27-acre lake is kept well stocked and the views are astronomical all the way around. The location has all accessories you would need for camping, fishing and paddle boarding. Including the proper licensing.
Lake San Cristobal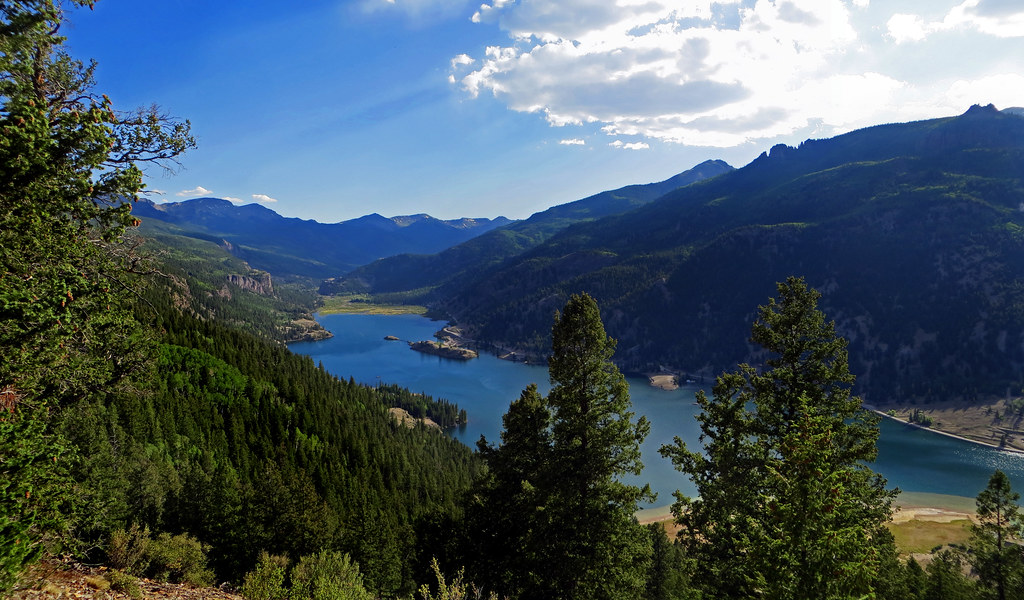 Lake San Cristobal is a haven for those that are just learning how to stand up paddleboard. The rich blue and calm waters are enticing. There is peaceful energy that surrounds this place and you will likely see many standup paddleboard fishing persons at this lake also. Again, something for everyone.
If you find that you are not ready to leave the views, the peacefulness or the fun, there is a campground right there where if arranged, you can spend some time.
Vallecito Lake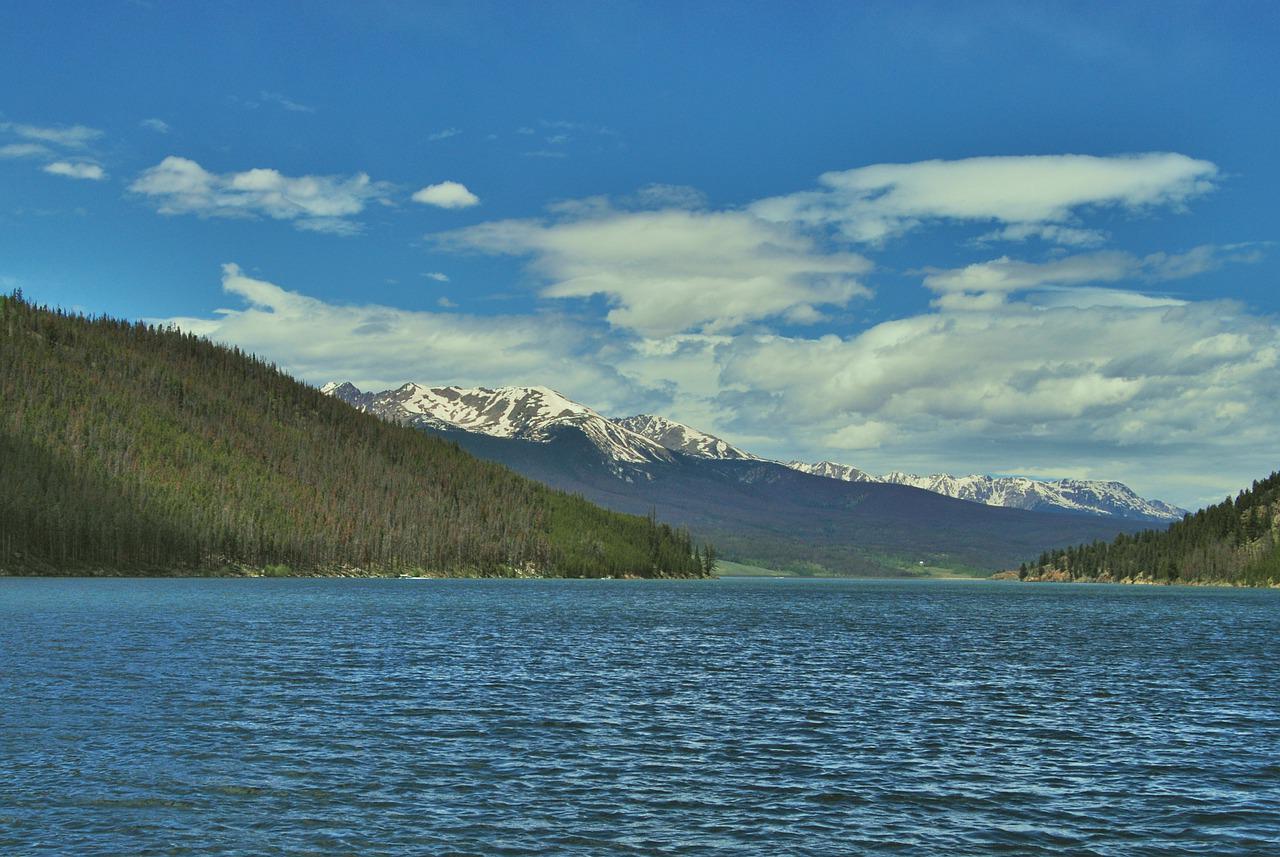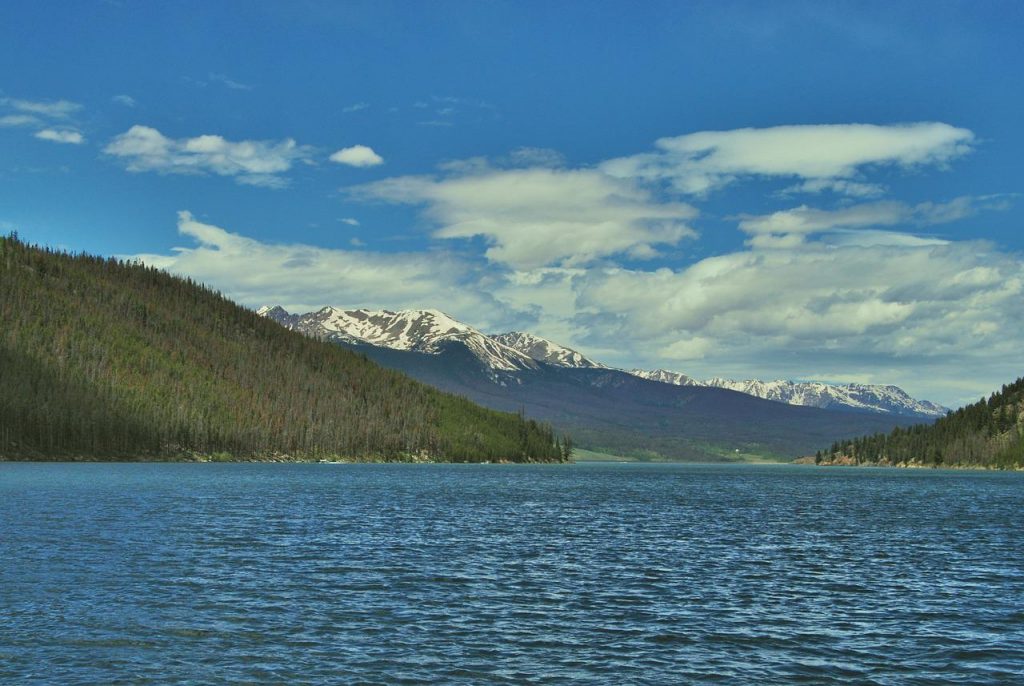 Vallecito Lake is a lake of calm water for the majority of people. It is a great place to come and relax while you get a workout in paddleboarding. Just be sure to bring your camera so you can capture all the gorgeous views that are available. From the snow-capped mountains that surround the lake to the calm and peaceful sounds of nature closer to the lake. This location is difficult to leave.
Grand Lake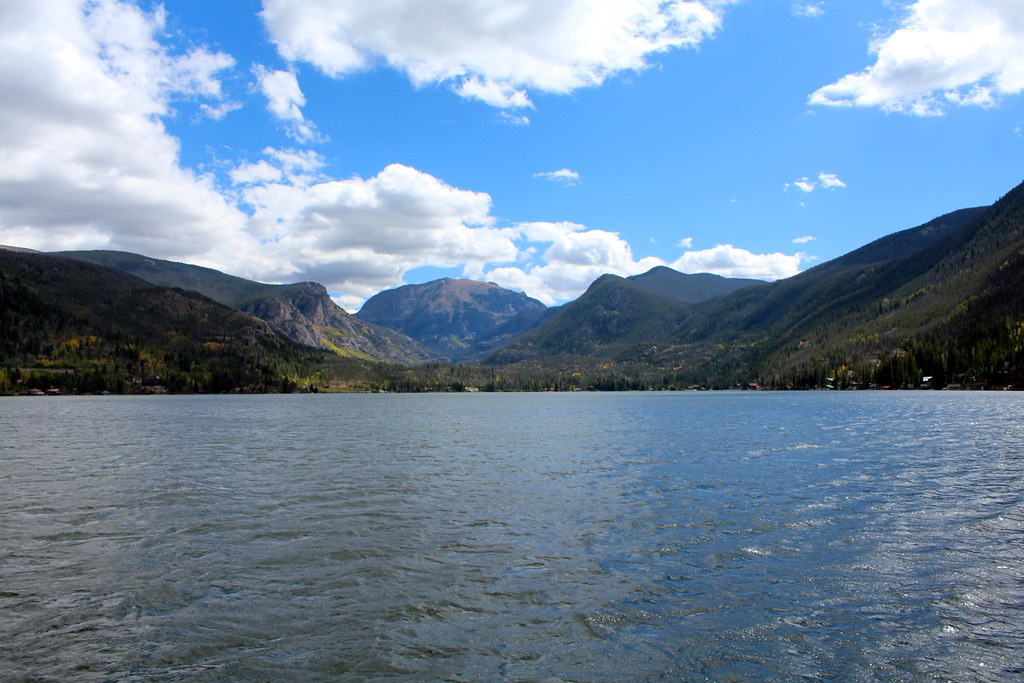 Grand Lake is Colorado's largest natural lake that also offers the grandest views of the mountains. Grand Lake is a quaint small town with a matching atmosphere, with only 500 residents, you will have plenty of room for standup paddleboarding, fishing and lay-down paddle paddleboarding.
Grand Lake is located right near Rocky Mountain National Park. When you purchase a car pass, this pass is good for 7 days.
Lower Gunnison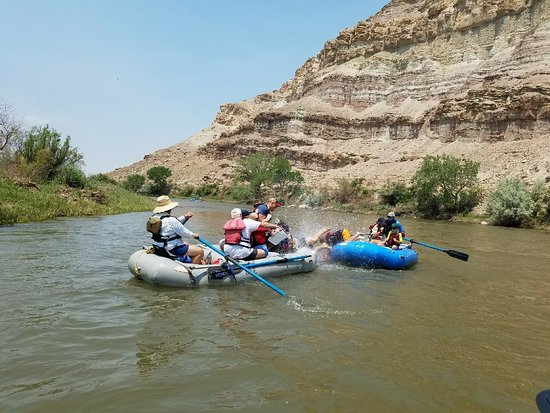 Lower Gunnison is for those who have a touch of the daredevil in them. This stretch of the river is slightly more difficult than you would find in many other areas, the popular stretch for Paddleboarding is from North Bridge to Whitewater Park. On the way, you will come across some difficult class 2 rapids, and if you run through Whitewater Park you will have difficult Class 2 rapids to manoeuvre there also.
This location states that you must check the water levels, there are times that they will run too high for even the most experienced paddle boarder.
Slate River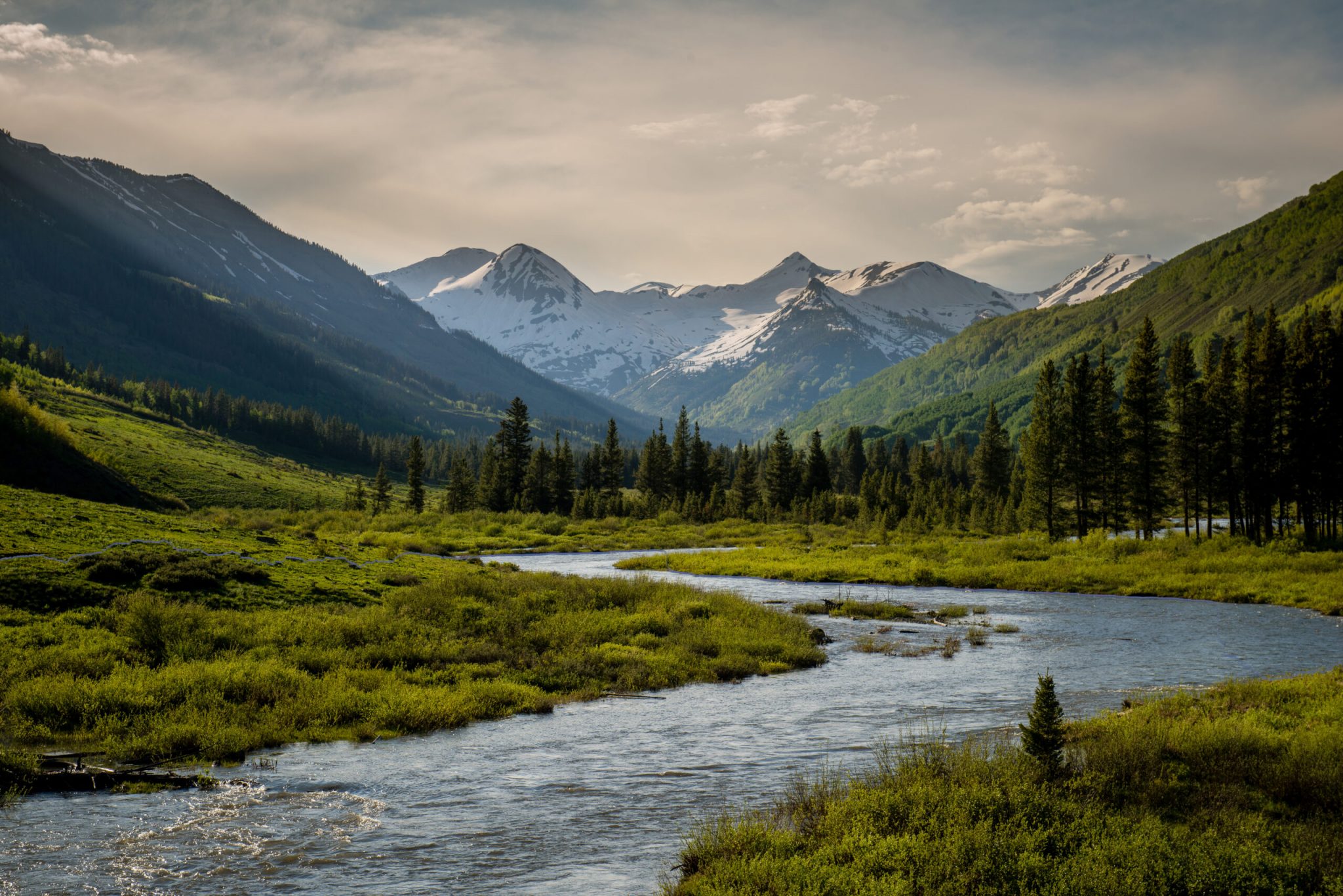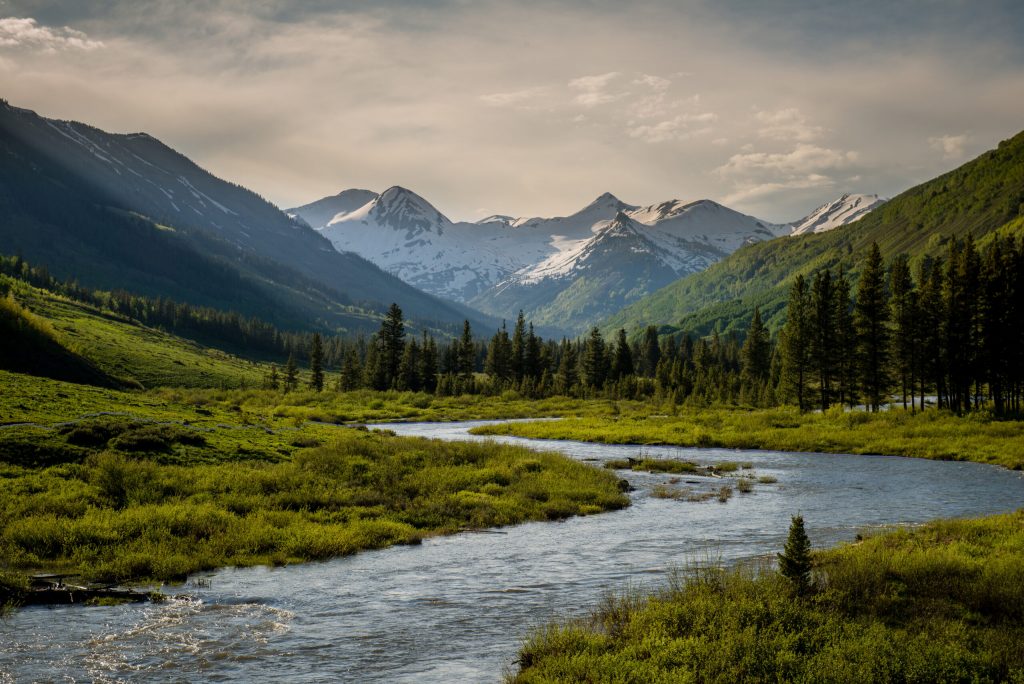 Slate River is one of the popular areas, however, it must be known that there is a no float period of time during the Blue Heron nesting period. However, Slate River will give you an adventure such as you have never seen before. There is an abundance of private property as well as many conservation areas, you need to be cautious and watch where you are.
The river winds through the area with some astonishing views, unique beauty and fun little quirks that make this river a fun one to paddleboard on. You should be prepared to remain on your board for a period of time in order to not break trespassing laws.
Bring your camera to capture the memories you will make and the sights that will amaze you. The mountains outside the river, the wildlife near the river, the private property cows with a fence you cannot cut, but must lay down on your paddle board to go under.
This is another location where it is highly recommended that you check the water levels before attempting to paddle. With this River, anything higher than 400 cubic feet per second is considered too high and could be dangerous for the majority of people.
Colorado is loaded with seemingly endless possibilities as to where you can use your paddleboard. Many of the locations have campgrounds nearby, some will allow pets, others not so. Colorado is really a paradise for all Nature Lovers. For those of you who either own or choose to rent an inflatable paddleboard, you have ample locations along the shores and in the cove areas of many lakes. So many choices and options between calm and peaceful or whitewater and rapid rivers, and plenty of reservoirs are open to the public for water-type sports and enjoyment also.
According to Colorado law, a paddleboard is considered the same type of watercraft as a kayak or canoe. They do not need to be registered, but they do need to contain the owner's name and contact information. Night paddleboarding is also acceptable as long as the board has a 360* white light that works properly.
Colorado is home to the perfect locations for beginner paddle boarders and even adrenaline junkies. The one law that is mandated is that all Standup paddleboards, all other paddleboards and other watercraft must have one personal safety floatation vest for each person on board. This is the one law where there is no discussion.
Colorado is not just filled with enough lakes to satisfy all water sports activities, it also has plenty of hustle and bustle of the busy town. Active nightlife in many towns that you can enjoy after a fun day on the water. As with any sport that is on water, never go alone. Think of it as a safety net. There Is someone to watch out for you and you for them.