Armenia is far from being a typical traveling destination. It is a small country with a troubling yet compelling history. This is specifically mirrored in the country's Christian roots. In truth, Armenia is the oldest Christian nation in the world. Hence, to this day, religion still plays a fundamental role in visitor itineraries, shaping the country's culture.
After separating itself from the Soviet Union, Armenia had embraced its traditions, which are what makes the country so unique and appealing. Aside from the rich cultural heritage, this country provides outstanding landscapes, striking architecture, and sandy beaches.
However, is Armenia safe to visit? It depends on how you put it; but, for the most part, visiting Armenia is safe, granted that you factor in a range of quintessential Armenia safety travel tips.
Highest Risks You Expose Yourself to When Visiting Armenia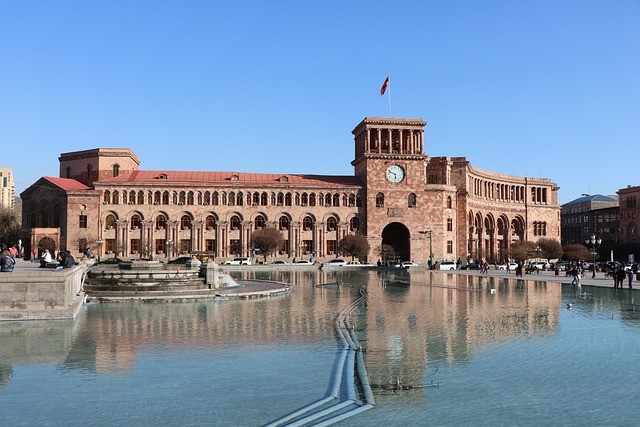 Overall Risks in Armenia:

LOW

to

MEDIUM
Typically, crime levels in Armenia are low. That isn't to say that we can exclude it altogether, though. There are still occasional incidents of bag snatching, pickpocketing, burglary, or theft.
At the same time, in some instances, shooting incidents have taken place, which was principally linked to organized crime. While it is true that foreigners and tourists aren't usually targets, there is still a notable risk of getting involved in this kind of incident, which is why you should be vigilant during your journey.
On a different note, the FCO recommends against traveling within 5km of the border between Azerbaijan and Armenia in the Gegharkunik and Tavush regions.
At the same time, the border between the two countries is closed. Occasionally, there are periods of increased tension that could make the situation unpredictable and potentially dangerous to both locals and foreigners.
At the same time, the driving conditions in Armenia are quite poor. You should be aware of this before attempting to drive there. During the winter, in particular, the road conditions are in a poor state, which could make driving dangerous. At the same time, Armenian drivers tend to disregard traffic laws altogether.
Pickpocketing and Theft Risks in Armenia:

LOW

to

MEDIUM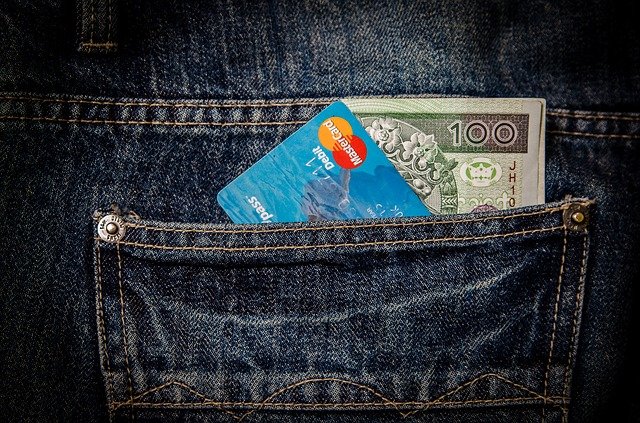 Generally speaking, pickpocketing presents a certain degree of risk regardless of your destination. Whether you're traveling to a European, an American, or an African country, pickpocketing is likely to happen. That's because tourists are, typically, targets for pickpockets. This is why you should be vigilant of crimes of opportunity.
Statistically speaking, pickpocketing represents no less than 65 percent of all the thefts that occur in Armenia. It's also worth noting that many of these crimes are left unreported, meaning that the rates of pickpocketing might be even higher than this.
The areas in which such incidents are likely to happen include crowded spots, such as bus stations, because people are easily distracted in crowded areas. Evidently, thieves intend on using this to their advantage by targeting clueless tourists.
How to avoid pickpocketing and theft in Armenia?
Evidently, there are ways in which you can minimize the likelihood of being a victim of pickpocketing. First of all, you should be vigilant and wary of your surroundings at all times. This might be difficult to accomplish when visiting a new country, but it's something you should do.
It also matters the way in which you are perceived by the locals. To that end, make sure you dress accordingly, without intentionally flashing your wealth and expensive belongings.
Try not to wear expensive jewelry that could draw unwanted attention towards you. What is more, avoid exploring less populated areas, particularly after dark.
Scam Risk in Armenia:

LOW

to

MEDIUM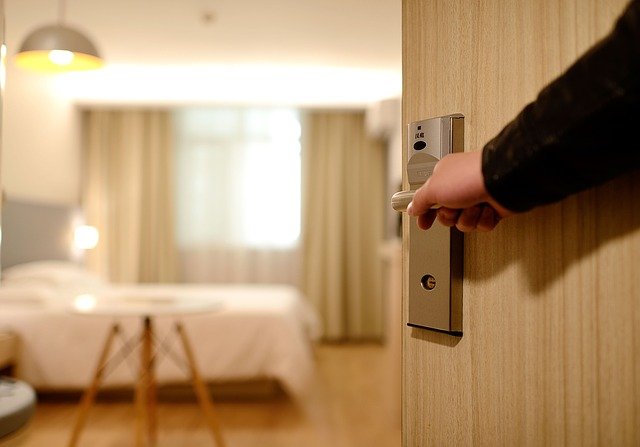 Our Armenia safety guide continues with information concerning the risks of scams. According to official sources, out of all European countries, Armenia is the 9th on the list, when it comes to tourist scams.
The most common types of scams are, of course, pickpocketing, pushy street vendors, paying a hidden tourist tax upon arrival at the hotel, overcharging taxi drivers, and so on.
How to avoid getting scammed in Armenia?
As a general guideline, you can avoid getting scammed, when you know what to expect. For example, the broken taxi meter is, without a doubt, the most widespread tactic –both in Europe and in Africa. More specifically, as soon as you enter the taxi, the driver will say that the meter isn't functional, wanting to overcharge you for the journey.
In this situation, it's best to get out of the cab and choose another driver. The good news is that some cab drivers are reliable. Another common scam is having a local spill something on your clothing and, afterward, he/she will offer to wipe it off. While doing that, they will steal your phone or wallet.
In this scenario, you shouldn't allow anyone to come too close to you. Get distance and walk away. The key to avoiding scams is paying attention to your surroundings and avoiding these types of people at all costs.
Kidnapping Risk in Armenia:

LOW

to

MEDIUM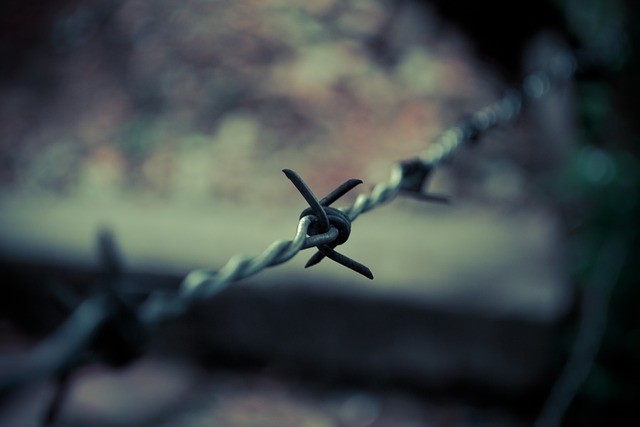 How safe is Armenia for tourists if we were to assess the kidnapping rates? Namely, the kidnapping rate in Armenia isn't high, meaning that the likelihood of kidnapping events is rather low. Nonetheless, this doesn't mean you should leave your guard down. This is the last thing you should do when traveling to a new country.
Unfortunately, we cannot exclude kidnapping altogether. It might not be overly common, but criminals are often unpredictable.
How to avoid getting kidnapped in Armenia?
As a golden rule, when traveling abroad, you should always inform someone at home of your whereabouts. This might seem unnecessary until you fall victim to kidnapping or any other type of crime. In this way, in a worst-case scenario, if anything were to happen, the police will have a lead to follow.
You shouldn't trust people you've just met. A common tactic employed by criminals is befriending their victim beforehand, perhaps offering to buy a drink in which they include a drug.
To that end, in the case in which you're offered a drink in a bar or in a public place, it would be best to decline. While it's true that the person might be well-intentioned, you cannot know for sure – and it's best to be on the safe side.
At the same time, when comprising your traveling itinerary, choose your destinations accordingly, without overlooking the potential risks. Concurrently, you should consider exploring isolated areas only during the day.
Terrorism Risk in Armenia:

LOW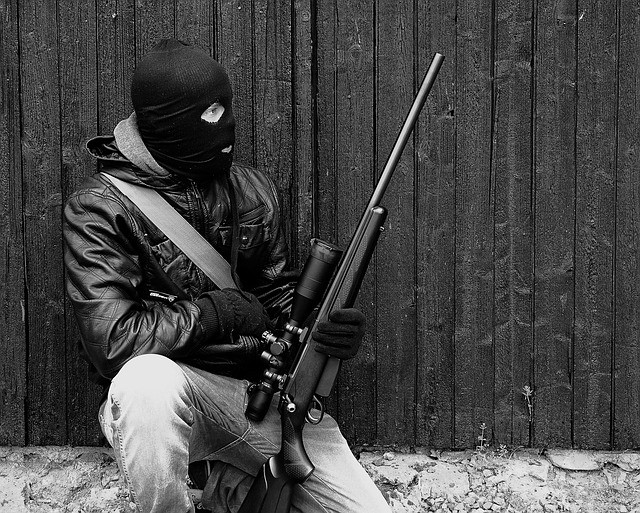 Considering that terrorism is such a major threat nowadays, it's high time we discussed the terrorism risk in Armenia, right? Each Armenia safety guide should present comprehensive information on this topic.
In this respect, in Armenia, there is no heightened risk of terrorism. Even so, we cannot exclude such incidents altogether, as they tend to happen where and when you least expect them to.
Typically, terrorist attacks are planned in the areas most frequented by foreigners – such as city centers, metro stations, and so on and so forth. Hence, it's best to get your facts straight and get informed concerning what you should do in the case of a terrorist attack, regardless of your traveling destination.
How to avoid terrorism in Armenia?
Even though Armenia comes with a low risk of terrorist attacks, you should still know how to protect yourself, as well as which areas to avoid - as you know, places of prayer and official buildings/ institutions are usually targeted by terrorists (among the aforementioned locations) and you should try to limit the time you spend within or nearby them, especially if they are crowded as well.
In case of a terrorist attack, it is best if you remain calm, flee to a secure location and try to contact the authorities as soon as possible. It is very important that you think fast and are able to make the right decisions in such circumstances - panic will most likely do no good in case something bad happens.
Risks for Women Traveling Alone in Armenia:

MEDIUM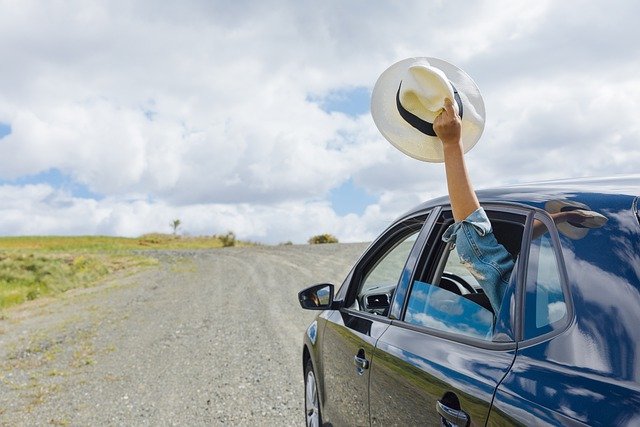 Is Armenia safe to visit if you're a solo woman traveler? Generally speaking, yes. In truth, Armenia isn't to be found on the list of the most popular countries visited by solo woman travelers. That isn't to say that you shouldn't consider it, considering what this country has to offer in terms of natural landscapes and not only.
Essentially, the Caucasus is a major attraction point for most travelers and if you want to discover them, you should prepare for the challenges that may lie ahead of you. While pickpocketing incidents and other scam scenarios are prone to occur, Armenia is overall safe. Plus, considering that it isn't such a popular destination, you are less likely to encounter many tourist traps, as you would in neighboring country Georgia.
Concurrently, Armenians are renowned for their hospitality and friendliness. Nevertheless, there are still some risks worth mentioning. For example, it is uncommon for local Armenian girls to travel by themselves.
In general, traveling is conveyed as an unnecessary luxury, being widely attributed to the higher class. The concept of budget traveling is unknown in the country, for the most part, at the very least.
To that end, it is pretty inevitable not to attract curious looks during your trips. At the same time, people tend to be nosy and ask personal questions regarding your marital status, for instance. Also, there is the risk of sexual harassment.
Men, or groups of men, might make nasty comments when you pass before them, or if you don't accept them buying you drinks in bars, you might be insulted.
So, if we were to answer the question: is Armenia safe for solo woman travelers, then we would have to say that it depends. This country isn't the safest nor the most dangerous when it comes to solo women traveling. There are risks that should be acknowledged before planning a trip there.
How to avoid crime as a solo woman traveler in Armenia?
As mentioned before, if you travel solo through Armenia, you might attract more than just looks - nasty comments that can easily turn into harassment, and such are things you are exposed to when traveling.
So, in order to avoid any other risks or more serious issues, it is better if you just ignore anything that happens around you and is related to the fact that you are a woman and alone.
Still, the people here won't usually go out of their way to assault you just because you are a foreigner, so you should not be worrying about such things. However, if you plan on traveling to remote areas, it is best if you are accompanied.
Rape Risk in Armenia:

LOW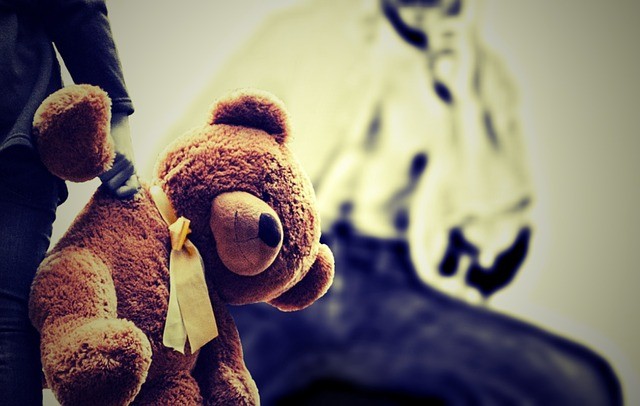 Even though back in 2015, Armenia's rape rate was 1.0 cases per 100,000 population, it seems to have decreased over the years, as there are no recent reports of sexual assault and such. In short, if you take the basic safety measures, you should not experience any unpleasant situations.
As mentioned above, you might experience harassment or such, but not anything too serious.
How to avoid getting raped in Armenia?
In order to ensure your safety, it is recommended that you approach a decent dress code and that you don't answer any comments made on your address on the street. We also recommend you inform yourself regarding the local customs and habits so that you don't draw any unnecessary attention to yourself through behavior or such.
Naturally, it is advised that you do not travel alone through remote areas, or to the bad-reputed areas of cities/ settlements. Stick to the areas that are frequented by tourists and nothing bad should happen to you.
Risks for People Traveling with Children in Armenia:

LOW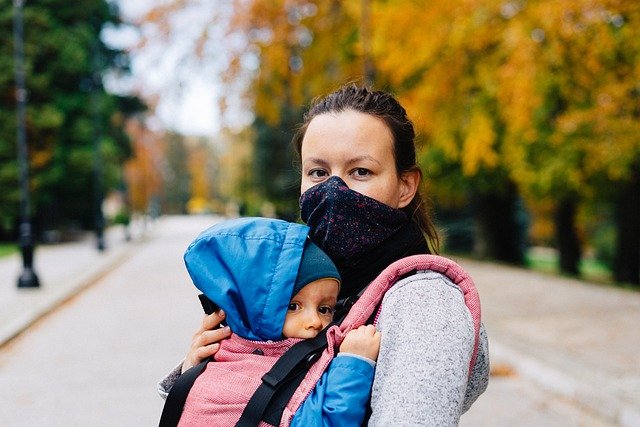 It would seem that more and more families consider choosing less typical traveling destinations. To that end, our Armenia safety guide continues with info regarding families traveling with children. In fact, if you're looking for something different, then, Armenia will definitely be on your alley.
If you want to introduce your children to the mountains and the country's amazing ancient history and heritage, Armenia will surprise you.
In terms of entertainment opportunities, this country has plenty to offer. The climate is also friendly, while the cuisine is definitely delicious. Still, bear in mind that the road conditions aren't necessarily the best, as most drivers overlook traffic laws.
Plus, since medical facilities are poor, especially outside Yerevan, you should get appropriate travel insurance before your journey, so that, if anything were to happen, you will have the funds to pay.
How to avoid unwanted scenarios?
As Armenia doesn't come with any dangers for children, the only thing you recommend you to do is to keep an eye on them at all times - make sure that they cannot get injured because, as mentioned, the medical facilities are poor. Also, make sure that they always wear seat belts when inside a vehicle, in order to avoid them getting hurt.
But, in short, if you keep them under surveillance, so to say, nothing should ever happen to them.
Natural Disaster Risks in Armenia:

LOW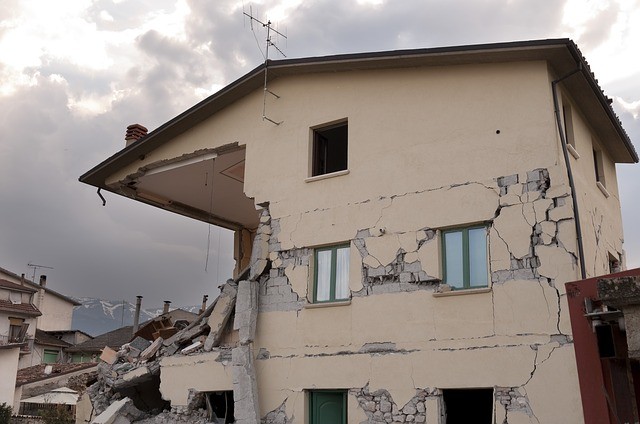 Moving on, the risks of natural disasters in Armenia aren't too high. Even so, that isn't to say there aren't any risks altogether. To that end, this country is situated in an active seismic zone. To be more particular, Armenia has experienced a range of serious earthquake incidents, such as the one in 1988, which took place in the Lori region in the north.
Expressly, due to this earthquake, between 25,000 and 50,000 people were injured or killed. At the same time, several cities were left in ruins. With that in mind, make sure you check the weather forecast beforehand and be wary of potential threats.
Transportation Risks in Armenia:

MEDIUM
Among the areas that you should not be traveling to we have the border between Armenia and Azerbaijan (within 5km of it), specifically in the Gegharkunik and Tavush regions, as well as along the M16/H26 road between the towns of Noyemberyan and Ijevan.
It is also recommended that, if traveling in the South Caucasus, you prepare properly - the infrastructure here is mostly in a poor state of repair.
In terms of road travel, driving standards are usually poor and drivers are known to not respect the traffic laws and drive recklessly. Also, you should avoid using buses or minibusses as they are usually overcrowded and poorly maintained - add to this the poor condition of the roads and the risk of a traffic accident increases.
Night-Clubs, Pubs, and Bar Risks in Armenia:

LOW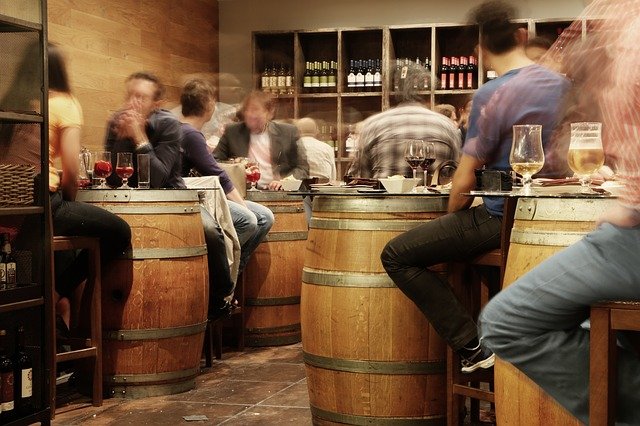 The nightclubs, pubs, and bars in Armenia are usually safe to visit - there are no incidents that involve the use of spiked drinks and such and there are a few reports telling of assaults on foreigners inside such facilities. Moreover, given the country's local customs and habits, it's quite unlikely that you'll encounter any pub brawl or drunkard looking for conflict, so to say.
However, you should still be careful when visiting a nightclub, pub, or bar - strangers/ locals might approach and offer you drinks, in the case in which you should politely refuse them. Even if drink-spiking is not common in Armenia, chances that are being practiced are still there and should not be ignored. Buy and drink your own drinks and try to draw as little attention to you as possible.
Obviously, remember to drink responsibly, always!
Health Risks in Armenia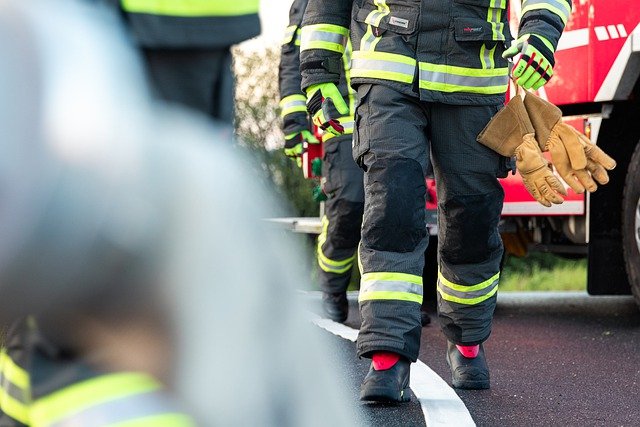 When it comes to health risks and the status of Armenia's medical facilities, you should be aware of the fact that treatment for serious injury is not recommended inside most of the country's medical facilities - they are known to be generally poor, especially outside Yerevan. If you find yourself inside such a facility, it is better if you refuse any treatment other than that for minor or straightforward ailments.
As always, make sure that you are traveling with proper travel health insurance and that you have enough money to cover any possible treatments, purchase of medicine, or medical evacuation.
Rookie travelers, so to say, don't usually plan their funds for such things and are left with little to no options when it comes to medical care - most of the time, they are forced to take out money from their traveling funds in order to pay for medicine of medical treatment.
In case of an emergency, dial 103 and ask for an ambulance - keep in mind that, if you are referred to a medical facility, it is recommended that you contact your medical assistance/ insurance company as soon as possible.
List of Vaccines You Need in Armenia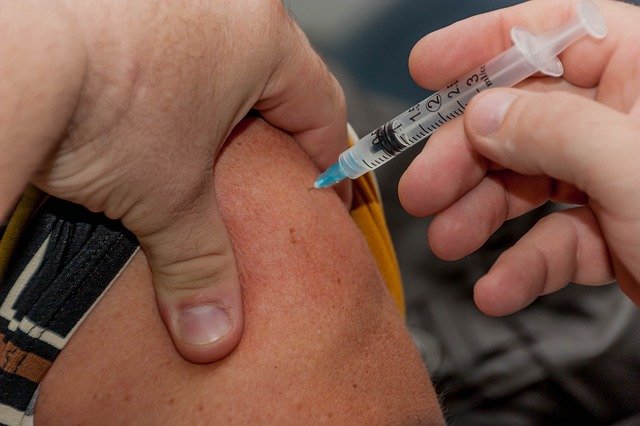 To maximize your safety while traveling to Armenia, some vaccines are highly recommended, as follows:
Tetanus-diphtheria
Polio
Measles, mumps, rubella
Typhoid
Hepatitis A
Hepatitis B
Dangerous Areas to Be Avoided in Armenia
One of the most significant Armenia safety travel tips is to be careful when you create your itinerary. With that in mind, there are specific areas in the country that are more dangerous than others. Evidently, these should be avoided, for your safety's sake.
The Border between Armenia and Azerbaijan
The reason why you should avoid the border between Armenia and Azerbaijan is that there are political tensions between the two countries. For example, in 2017, several ceasefire violations lead to a range of casualties and deaths.
This is another area that should be avoided. For example, the British embassy cannot provide assistance to travelers that go to this region.
Concluding Remarks: Is Armenia Safe to Visit?
This concludes our Armenia safety guide – we hope it covered most questions you had in mind. As you can see, even if Armenia is far from being the safest country for foreigners, it isn't the most dangerous either. By exercising commonsense precaution measurements, you should be able to enjoy a risk-free journey and get the chance to discover what this country has to offer.