As one of the most famous country in Southern Asia, Bangladesh is for sure appealing for tourists. With rich local color, unique festivals and friendly locals, Bangladesh could prove to be an unforgettable experience for you and your travel companions.
By embarking on a journey to Bangladesh, you have the chance to walk on the longest beach in the world, visit mosques and admire the largest mangrove forest on the planet.
What is more, wildlife and tribal villages are waiting to be discovered- and if these do not scare you and appeal to you as amazing challenges you want to experience, the next step is to think about your safety.
This is why we compiled this Bangladesh safety travel guide: to help you appreciate how safe is Bangladesh for tourists and to give you the proper tips that will make your holiday trouble-free.
Highest Risks You Expose Yourself to When Visiting Bangladesh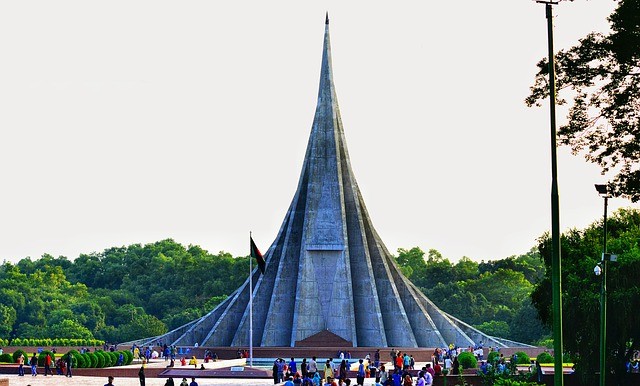 The beauties of Bangladesh might have made you consider it seriously as your next travel destination, but authorities seem to advise you to think twice before embarking on this journey.
Following their pieces of advice, we tell you to avoid unnecessary travel to Bangladesh, as the security situation, along with the threat of the terrorist attack could transform your holiday into an unpleasant experience. Check out the risks you're exposed to when traveling to this country and the Bangladesh safety travel tips you need in order to avoid trouble:
Overall Risks in Bangladesh:

MEDIUM
From crime to terrorist attacks, Bangladesh might pose many risks for its visitors and therefore, some areas are usually avoided for these reasons.
As a whole, Bangladesh is far from being a dangerous country, but that does not mean that nasty incidents are not likely to happen. With the proper information and tips in your mind, you will know everything about how to stay safe in Bangladesh.
If you are certain you are prepared to embark on a journey to Bangladesh, find out that you can indeed avoid trouble if you have the right information at hand. By exercising a high degree of caution and avoiding walking alone, at night, in isolated areas, or very crowded streets, you can enjoy the view and stay safe.
You should also avoid leaving valuable objects unattended, avoid driving at night, and never get involved in demonstrations or large gatherings, as violence may occur. With enough common sense and good knowledge about the local customs and laws, you can have a pleasurable holiday.
Pickpocketing and Theft Risks in Bangladesh:

MEDIUM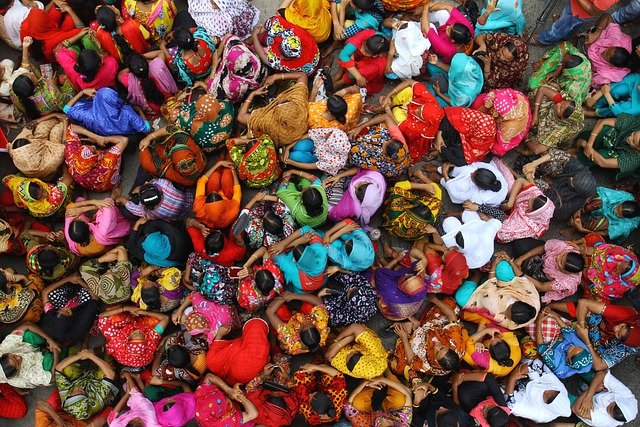 From criminal gangs operating in some areas to abuse, harassment, and petty thefts, crime is present in Bangladesh and enough incidents have been reported in the last years.
Since tourists in Bangladesh are not very common, you might stand out of the crowd and get noticed by locals. Some of them might perceive you as a target victim, which is unfortunate if you are not equipped with the proper information and Bangladesh safety tips.  
Theft and harassment are common in airports or on isolated streets, but also in taxis. Armed robberies and pickpocketing are also pretty common in Bangladesh, but fortunately all the above can be avoided if you're taught how to stay safe in Bangladesh.
How to avoid pickpocketing and theft in Bangladesh?
Crime in all its forms can be avoided if you know what to do in advance in order to stay safe in Bangladesh. One of the most important issues to keep in mind is not to leave any valuable objects at sight, regardless of the place you are in.
Jewelry, expensive gadgets, and large sums of money should be hidden in luggage or left at the accommodation, as they might get noticed and turn you into a target victim for purse snatchers, thieves, and robbers.
In order to make sure you're all set to avoid these unpleasant events, try to be accompanied at all times or hire a local guide to advise you on the least dangerous places you can visit. With the proper Bangladesh safety travel tips in your mind, this country can indeed be trouble-free.
Violence Risk in Bangladesh:

HIGH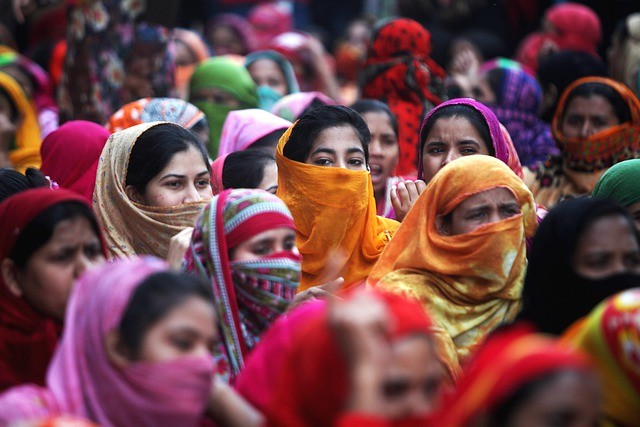 Violence in Bangladesh can appear out of nowhere and can be indiscriminate. Because in the present, Bangladesh is dominated by political tensions between the government and the opposition, protests and demonstrations have been organized. These can easily turn violent and, if you find yourself in the middle of such a riot, you should know how to react.
Arson, violence, and vandalism can break out across the country starting with these protests, and therefore, depending on the period you decide to schedule your journey, the risks of being involved in a violent act may vary.
How to avoid violence in Bangladesh?
One of the first things to take into account if you want to stay safe in Bangladesh is to be very well informed before deciding to go there. This is because political tensions, terrorist attacks, and other dangerous situations might turn your holiday into a nightmare. Keep up with the news and you you'll already be prepared for any situation in advance.
If you see a demonstration developing and you feel unsafe while walking on the streets of Bangladesh, try to get away, take shelter and do not hesitate to call the authorities for help. In case you're being attacked, do not resist the attacker.
Scam Risk in Bangladesh:

MEDIUM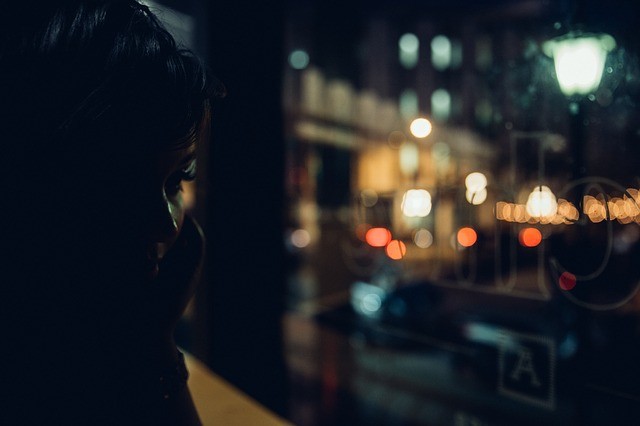 When it comes to scams, there are no reports that tell of such incidents in recent years. Apparently, most of the country's scam industry, if we may call it so, happens online and via the telephone. There have been a couple of cases of the so-called romance fraud, with people sending money to Bangladesh nationals so that they could come visit them and so on.
There have also been a number of reports telling of phone calls received from Bangladesh-registered numbers, with the caller stating that a relative of the victim has had an accident or whatnot, and that the latter should send money for their treatment.
However, you will be targeted by such scams mostly when you are not in Bangladesh - and you should also know exactly what to do when faced with such scenarios.
But, in terms of actually being in Bangladesh, you might come across people that will try to scam you. Such things are to be expected from merchants, locals that try to offer your their help, and such. Also, keep in mind that most scams revolve around the fact that strangers are not familiar with the local currency.
How to avoid getting scammed in Bangladesh?
First of all, you have to get familiar with the local currency. If you do so, you can easily avoid restaurants or bars that try to overcharge you or merchants that are trying to sell you products for more than they actually cost. Also, it would be best if you avoided anyone that tries to approach you, locals and strangers, especially if they try to distract you or offer you their help. In most cases, this means that they are setting up a scam on you, so to say.
Just keep an eye on your surroundings and don't let anyone or anything catch you off guard. Double-check the change you receive after making a purchase and ask for a menu before ordering something so that you know approximately how much you'll have to pay for your bill.
Kidnapping Risk in Bangladesh: LOW to

MEDIUM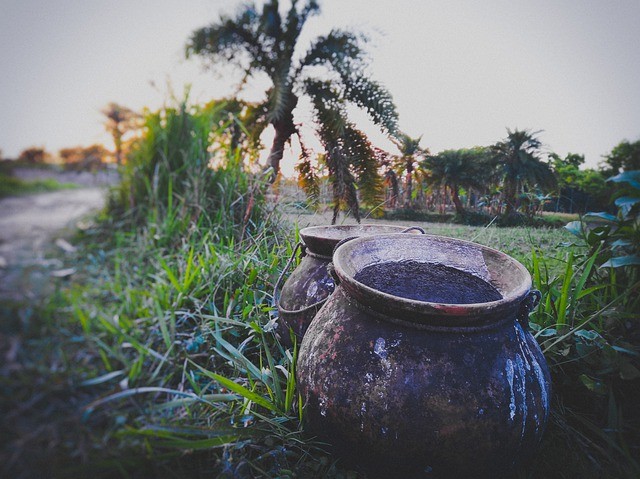 Way back, in 2006, Bangladesh's kidnapping rate was 0.8 cases per 100,000 population, with a total of 1119 kidnappings in that year. However, according to some reports, this rate has decreased over the years. Moreover, there are little to no reports of businessmen or children being kidnapped for ransom.
Still, this doesn't mean that you shouldn't pay attention to your surroundings and venture into every single area you come across.
As you'll see below, there is a certain risk of terrorism in Bangladesh - and, naturally, where terrorism is, there might also be kidnappings. Even though the risk is low, you should take the appropriate safety measures in order to prevent/ avoid such scenarios.
How to avoid getting kidnapped in Bangladesh?
In order to avoid getting kidnapped while in Bangladesh, it is better if you stick to the tourist-designated areas, as well as to the major cities. We recommend you to not explore any villages/ remote areas by yourself - as a matter of fact, you should not travel outside of major cities without a tour guide/ reputed travel agency.
There are a lot of other incidents you could get yourself into if you don't know how to properly assess a situation.
Also, avoid walking alone or in a small group during the night. Stay away from bad-reputed areas of the city, slums, outskirts, as well as from poorly lit streets and alleys. When traveling through the city, rely on a reputed taxi company and avoid cycle rickshaws, mainly because they are unsafe/ unfit for travel.
Terrorism Risk in Bangladesh:

HIGH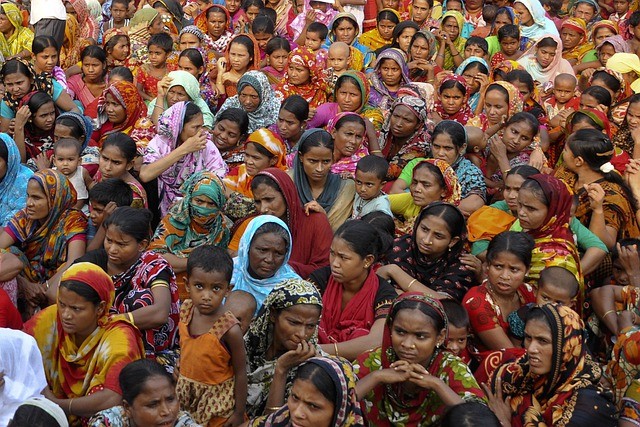 Bangladesh is dominated by an ongoing threat of terrorist attacks and unfortunately- recent history has shown that they are truly indiscriminate. Deadly attacks have been carried out in the last years and they proved to be fatal, from suicide bombings to gunmen.
Since the threat is spread across the country and is mostly directed towards foreigners, extra caution should be maintained by every person visiting Bangladesh. Crowded public areas, such as parks, airports, tourist attractions, and markets are usually target places for terrorist groups.
How to avoid terrorism in Bangladesh?
Unfortunately, no perfect recipe has been invented in order for people to know when to get away from terrorist group members, but that does not mean that you cannot embark on this journey knowing a few Bangladesh safety tips that could save your life in such cases.
Be aware of your surroundings at all times and do not leave your travel companions unsupervised. Try not to spend much time in very crowded places and, if you notice strange reactions or strange people, try to get as far as possible.
Risks for Women Traveling Alone in Bangladesh:

LOW

to

MEDIUM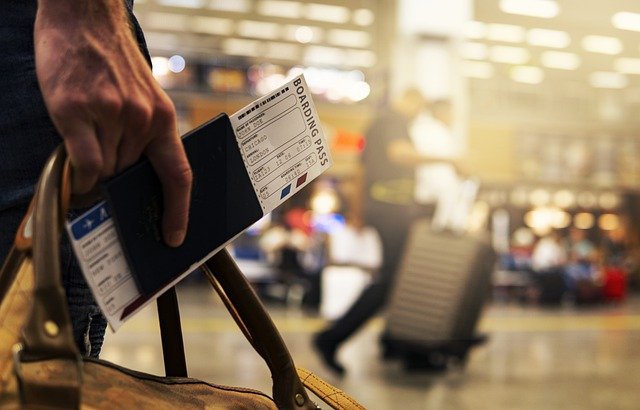 As a woman traveling solo in Bangladesh, you should know that everybody will know from the first seconds they see you that you are a foreigner.
That does not mean that they will not be friendly, but they might become quite intrusive at times, especially because you are a woman. Apart from the usual dangers mentioned above, women traveling alone in this country should not worry too much.
How to avoid crime as a solo woman traveler in Bangladesh?
Try to exercise a high degree of caution when traveling alone, as being on your own in a foreign country can be quite a challenge.
Do not walk alone at night, especially in isolated areas, do not engage in demonstrations or large gatherings of people, and do not carry large amounts of money or valuable objects that could be stolen from you. Jewelry and expensive gadgets should not be carried in order not to attract the other's attention and be a target victim.
Rape Risk in Bangladesh:

MEDIUM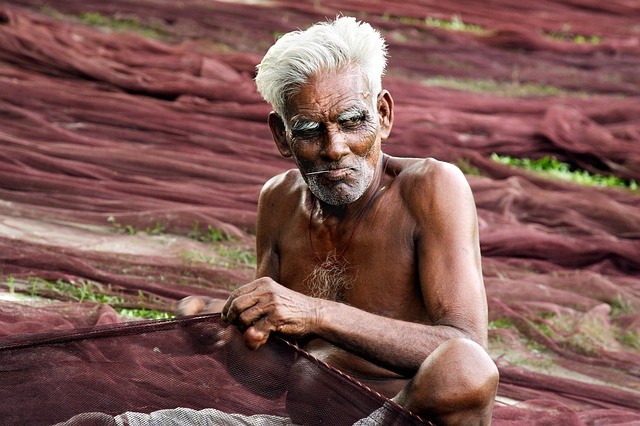 Back in 2008, the country's rape rate was 8.1 cases per 100,000 population, with 11,682 cases in that specific year. While statistics are quite scarce when it comes to such incidents and we cannot fully determine the country's current status on this matter, we still can look into recent years' reports and draw a conclusion.
Even though the rape rate was quite high some years ago, there haven't been any recent reports of rape/ sexual assault in recent years. There also haven't been any reports telling of such incidents that have been related to terrorist groups. Naturally, such cases do exist, but they mainly target locals and not foreigners/ travelers.
As mentioned before, if you stay within the tourist-designated areas and don't venture off in the unknown, so to say, too much, you shouldn't be worried about something serious happening to you.
How to avoid getting raped in Bangladesh?
In order to avoid getting raped in Bangladesh, you should, first of all, approach a decent dress code - this goes without say. Then, make sure not to flash any valuables or gadgets while you are traveling, as a simple mugging can turn into much more, depending on the criminals' intentions.
If you plan on walking further away from your accommodation, it is recommended that you are accompanied, either by fellow tourists or by a tour guide. Naturally, if you stay within the town's center, for example, or the areas surrounding your hotel, you should be away from any trouble.
We recommend you to avoid any remote areas, villages, border areas - mainly anywhere tourists should not be. It is strongly advised that you do not walk alone during the night - rely on a reputed taxi service company and stay away from the poorly lit, shady areas of the city.
Risks for People Traveling with Children in Bangladesh: LOW to

MEDIUM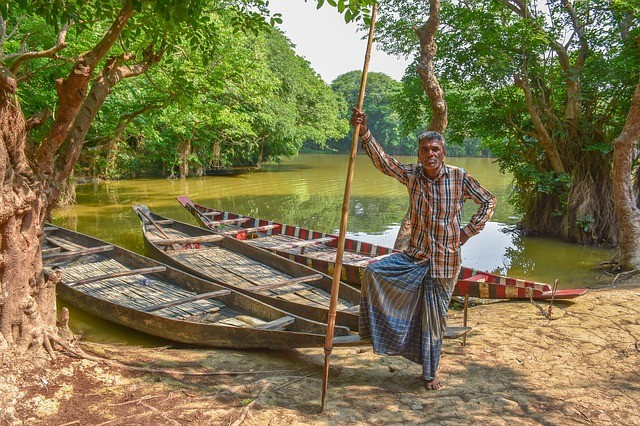 When traveling with your children to Bangladesh, keep in mind that they might be exposed to violence. There have been some protests/ demonstrations that have turned quite violent - in one case, shots were fired during such a demonstration, resulting in the death of one person and the injury of two. So, before bringing your children with you on board, you might consider if they really have to come with you.
If you decide to bring them with you, you'll have to always keep an eye on them. As soon as you leave your accommodation, you have to make sure that they are always by your side and that you can constantly supervise them. Children should not be left wandering alone, even when you are in a shop, market, or such, as they might go outside and get lost.
How to avoid unwanted scenarios?
As mentioned before, you - as a traveler - risk being pickpocketed, mugged, and even assaulted. Naturally, few criminals would try to mug or assault children - but it would not be a nice experience for the little ones to see you get mugged. In this respect, you have to inform yourself as to which areas are the safest for you to explore with your children. Your accommodation's staff can come in quite handy when it comes to such information.
Other than that, make sure to pack a first-aid kit and any medicine that your children may need during your stay in Bangladesh. Before leaving your accommodation, we recommend you to check the local news reports so that you know which areas to avoid, if any - for this, there are a couple of English language broadcasts in Bangladesh that you can check.
Natural Disaster Risks in Bangladesh:

MEDIUM
When traveling to Bangladesh, get the proper information about the weather, as natural disasters are quite common in this area:
Tropical cyclones- such weather episodes might occur at times, so you should make sure you check the Bangladesh Meteorological Department in order to be very well informed.
Monsoon season- from June to September, flooding may appear and you should avoid this period if you want to schedule a trip to Bangladesh.
Earthquakes- a half od Bangladesh is dominated by earthquakes, but they usually pose a moderate risk.
Tsunamis- this risk is common for Bangladesh, but by monitoring the local news, you're all set not to encounter one during your stay.
Transportation Risks in Bangladesh: MEDIUM to

HIGH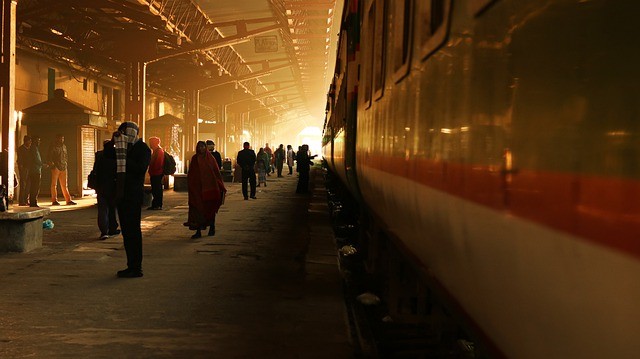 One of your main concerns when travelling to Bangladesh should be road travel, as it is one of the most real dangers that peak around the corner. Due to the fact that the road condition is very poor, getting from one place to another by car or bus might turn into a real challenge.
What is more, roads are not dangerous only for drivers, but for pedestrians as well. Roads and pathways are not well organized and therefore, are very hectic.
In order to stay safe in Bangladesh, you should have a very well plan before actually arriving there. Try to avoid traveling around the country too much and in this way, you will avoid encountering unpleasant events. You might also want to consult a reliable local contact before embarking on a long journey in unfamiliar places. A local guide could advise you on the places you could visit and those pieces of advice will for sure help you stay safe.
Night-Clubs, Pubs, and Bar Risks in Bangladesh:

MEDIUM
First of all, it is worth mentioning that the country's authorities are conducting major anti alcohol operations across the country. In this respect, we recommend you to drink responsibly and to never leave a night-club, pub, or bar drunk. There have been reports of deaths of suspects related to the drug and alcohol issues the country is currency facing.
However, there are little to no reports of violent acts taking place in night-clubs and bars. Naturally, you may be harassed or such, mainly because you are a foreigner, but as long as you respect the country's local laws and customs, no one should seek for trouble, so to say, with you. If you know that you can't hold your liquor, it is better to not drink at all - anything you do or say under the influence of alcohol may prove quite dangerous to you.
If you are going to visit a night-club, pub, or bar during the night, we recommend you to be in the company of people that you can trust. We do not recommend you leaving a night-club all alone, even though you plan on using a taxi, as most drivers will try to assault and mug you or overcharge you. It is not recommended that you visit Bangladesh alone.
Health Risks in Bangladesh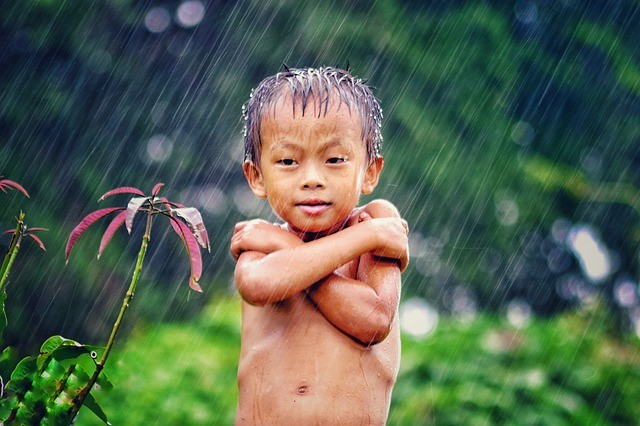 Bangladesh comes with medical facilities of poor quality. Most routine tests, as well as X-rays, are usually unreliable and cannot be the base of a proper diagnosis. In case of an emergency, multiple sources suggest that - if you have a vehicle available - it might be better to take yourself to the nearest hospital rather than wait for an ambulance.
However, if you don't know the location of the nearest hospital, you should definitely call for an ambulance. If you think you may be suffering a heart attack, ask for a "cardiac ambulance".
On the other side, there are no viruses, outbreaks, or diseases that should concern you while in Bangladesh. The only thing you should worry about is the condition of the medical facility you might be referred to in case o a serious injury.
We recommend you to travel with proper travel health insurance and with enough money to cover the costs of any medicine, treatment, or even transfer that you might be subject to. As soon as you are referred to a hospital, contact your medical assistance company as soon as possible.
List of Vaccines You Need in Bangladesh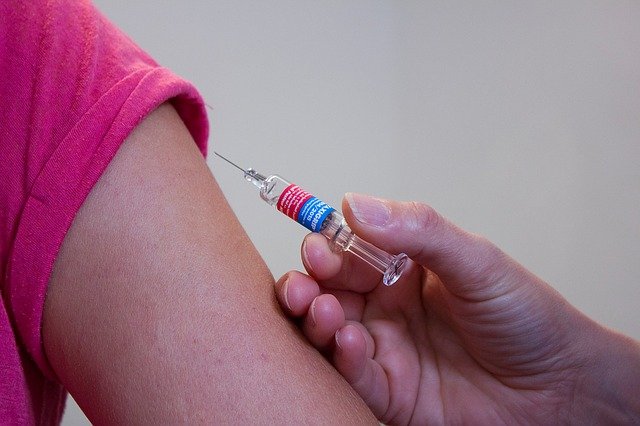 Before leaving for Bangladesh, you should make sure you pay a visit to your medical care provider before traveling to this Asian country. Make sure you have the right medical assurance and do not forget to get the right vaccines at least 6 weeks before embarking on your journey, respectively the routine vaccines against: measles and rubella, diphtheria, tetanus, pertussis, polio, varicela, influenza and others.
Most Dangerous Areas in Bangladesh
Even if, as a whole, Bangladesh is quite safe for tourists who know what to expect and are prepared with the proper tips, there are dangerous areas that every tourist should know about and avoid- for the sake of enjoying a trouble free holiday with no unpleasant interferences:
Dhaka- protests and demonstrations are usually held here, in one of the biggest cities in Bangladesh. Also, many attacks have been registered in this area.
Gulshan and Baridhara- protests and demonstrations are also held here and may turn violent at any times.
Dhaka and Sylhet airports- from pickpocketing to scammers, crime has many faces in such public places and you should make sure you stay safe when arriving or leaving the country.
Chittagong Hill Tracts- the districts of Rangamati, Khagrachari and Bandarban should be avoided due to reports of crime and violence registered here, especially in remote areas.
Burmese border- the present situation in this area involves a large concentration of refugees.
Indian border- many reports regarding individuals being killed for illegally crossing the border have been registered. Gunfire is also a common issue in this part of the country.
Concluding Remarks: Is Bangladesh Safe to Visit?

With our Bangladesh safety travel tips in your mind, you're all set to embark on a wonderful journey that can be trouble free if you are well prepared for what is to come. Even though some of the threats mentioned above might have made you think twice before deciding how safe is Bangladesh for tourists, you can still enjoy everything Bangladesh has to offer if you keep our tips in mind:
Make sure you have a medical insurance and the vaccines needed in order not to get exposed to dangerous viruses;
Do not carry valuable objects with you and, in case you do, do not let them unattended;
Avoid isolated areas at night, as well as very crowded areas, especially when you travel alone;
In case of trouble, do not resist the attacker and ask for help to the local authorities;
Keep up with the news and check the recent reports on indiscriminate terrorist attacks;
Always be aware of the surroundings and keep a high level of precaution at all times;
Avoid all demonstrations or political gatherings.