A trip should be something fun that refreshes your mind and helps you forget about your troubles for a while. Because of that, you want to choose just the right location, but you are not sure which one will be memorable.
Cambodia would be a good choice when it comes to that. In this fantastic country, you have the opportunity to visit jungle rivers, white sandy beaches, and many others. In addition, the delicious food will make your mouth water for more. However, considering it's not the most visited location, it leaves you wondering: "Is Cambodia safe to visit?".
Therefore, this Cambodia safety guide was created. If you think that this country is what you need for a relaxing vacation, then these Cambodian safety travel tips will come in handy.
Highest Risks You Expose Yourself to When Visiting Cambodia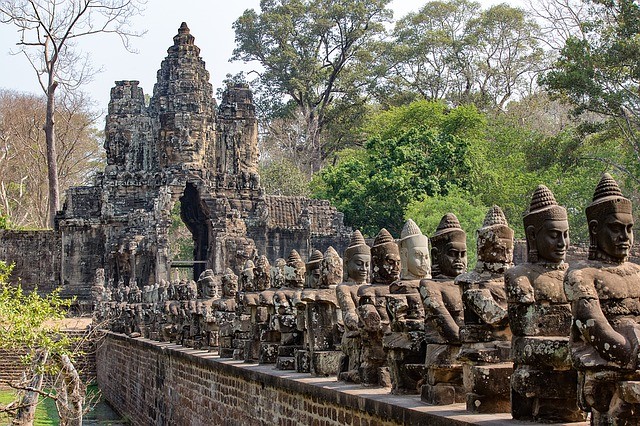 Overall Risks in Cambodia:

MEDIUM
Cambodia is relatively safe when it comes to tourists. There is a number of things that could happen, though, just like in any country you're visiting.
Along the whole Mekong River, there is a heightened risk of flooding. Most of the time, the south of the country is the affected area with the worst flooding. However, the risk areas continue to change on a daily basis.
On 29 July, there was a national election that passed peacefully. Although the atmosphere is relatively calm in Cambodia, there is always the possibility of political rallies and disputes. These can, sometimes, turn violent.
There is a risk of pickpocketing, especially at places such as parties, or crowded areas in general. Moreover, the risk of muggings and robberies is also existent, especially if you're walking alone at night, in dark and quiet areas.
There are mined areas that are not always marked, so landmines can be a problem if you walk off main routes in rural areas.
When it comes to road travel, things can be very risky, because Cambodia has one of the highest rates of road traffic accidents in the region. Many times, there are accidents with severe injuries and even deaths.
If you're into fun activities such as diving or swimming, you should know that there is a risk during the rainy season. The currents can be very strong, and jellyfish could come very close to the shore. Their sting can be fatal.
There are no recent registered terrorist attacks in Cambodia, but that doesn't mean they can't happen. Attacks could happen in any place.
Pickpocketing and Theft Risks in Cambodia:

MEDIUM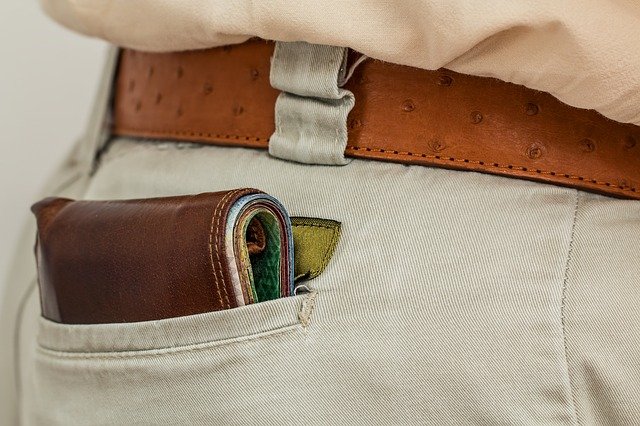 As you're a tourist and not really aware of the country's surroundings, you may be targeted by thieves. In crowded areas, such as parties, including organized dance parties on islands off the coast of Sihanoukville, you are at risk of injury, robbery, and loss of belongings. Moreover, these islands are usually away from any medical or emergency assistance, in case of injuries.
In quiet areas at night, you may be targeted because, if you're alone, you're easier to rob, as you're more vulnerable. Also, in public areas such as public buses, there may be pickpocketers, waiting for the right moment to strike.
Over the years, there have been reports of police officers that were charging fees for offered services, even police reports.
How to avoid pickpocketing and theft in Cambodia?
If you're in a crowded area, take proper care of your pockets, handbag, backpack, or anything that could carry valuables. If possible, make sure not to carry all of your money with you. Leave your valuables at the hotel, because being left without money in a foreign country is not the best way to end a vacation.
If you can, try to arrive at the hotel before dark, especially if you're alone. A way to do this is to get up earlier, so you have enough time to visit places before dark. Moreover, be wary of suspects in local buses, and guard your pockets and bags. You don't want when they could run out of the bus with your valuables.
Scam Risk in Cambodia:

LOW

to

MEDIUM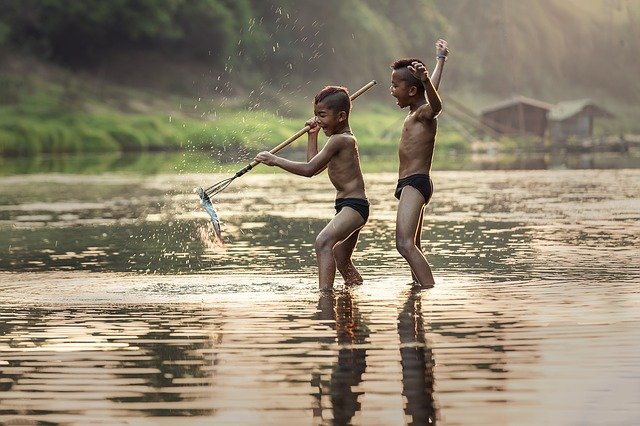 Scams could happen anywhere, but they're more likely to happen in a foreign country, given you barely know the surroundings and you've more vulnerable than at home.
If you were wondering "How safe is Cambodia for tourists when it comes to scams?", you're about to find out.
How to avoid getting scammed in Cambodia?
There's a wide number of scams that could take place here, but only a few are going to be presented here. A known scam is the orphanage scam. Children in an orphanage attract people's mercy. So, people will be tempted to donate and help these poor kids, but the situation is different in reality.
These kids are actually "rented" from their real families and put in orphanages on purpose, so foreigners will donate to them. However, this money goes to the owners, not to the children, so make sure you don't donate, because this will encourage such people to keep doing the same.
People could also approach you and offer different objects, but they will charge you money afterward. Also, be wary of everyone who gets too friendly, and too soon. That doesn't mean you should be polite, but you should be careful. If you get asked about the hotel you're staying at, don't give the location away, because you never know what could happen.
If you find yourself in a situation where you have to file a police report, be careful. There have been reports of police officers charging fees for their services, even something like police reports. These things shouldn't carry a fee, so pay attention if you notice something like this going on. If you are demanded a fee, report the matter to the Embassy of your country, and give them the details of the police station.
Kidnapping Risk in Cambodia:

LOW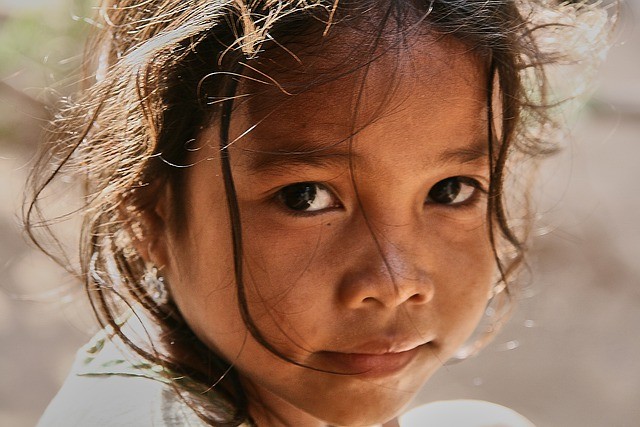 There are no recent reports of kidnappings in Cambodia. Apparently, judging from the statistics, locals and criminals that dwell in this country rely only on petty crime, robberies, and violent assaults in order to get what they want. It is very unlikely that you'll get kidnapped even if you come across the wrong taxi driver at the wrong time, so to say.
However, this doesn't mean that you shouldn't be cautious. As we all know, simple criminal incidents can escalate if not treated accordingly. For example, the chances of you being illegally detained by a stranger/ local increase if you resist a robbery or such.
Obviously, they may incapacitate you and maybe even tie you up, in the worst case, but them actually kidnapping you is most likely not going to happen.
How to avoid getting kidnapped in Cambodia?
In order to avoid getting kidnapped in Cambodia, you have to take only some basic safety measures. In short, avoid walking alone on the street, especially during the night, and limit the time you spend in remote or bad-reputed areas. If you plan on visiting a pub, bar, or nightclub, it is recommended that you are accompanied.
Moreover, when getting in a taxi, make sure that it is properly metered and marked - you should use only taxis from reputed/ trusted companies. Also, do not get in a taxi if there's already another passenger in it, as both the passenger and the driver might be partners in crime and plan to rob you.
With a little bit of awareness of your surroundings and a keen eye, so to speak, you can easily avoid any problems/ incidents that might happen during your stay in Cambodia.
Terrorism Risk in Cambodia:

LOW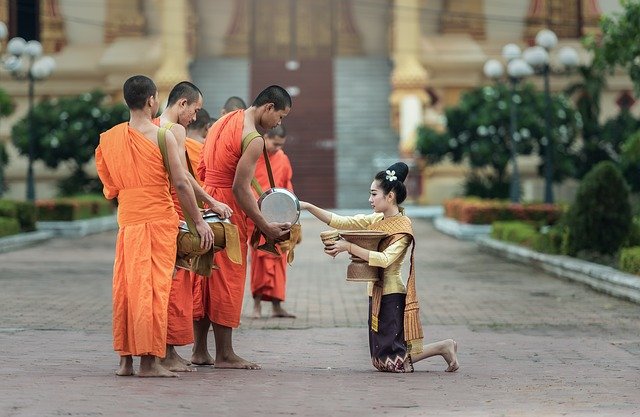 The answer to the question "How safe is Cambodia for tourists when it comes to terrorism?" will probably make you happy. Terrorism is very unlikely to happen in this country, and there haven't been any recent incidents reported. You can visit without constantly thinking about terrorist attacks.
However, that doesn't mean attacks can be ruled out. When these attacks happen, they come out of nowhere, without any warning. In Cambodia, in the past, there have been a small number of bomb/grenade attacks and shootings. Terrorists don't discriminate – these attacks could happen even in places frequented by tourists.
In September 2016, there was a small explosion in Phnom Penh, where four people have been injured. Most of these incidents, when they happen, are linked to personal, business, and traffic disputes.
How to avoid terrorism in Cambodia?
Even though terrorism is not a big risk in Cambodia, you should still know how to prevent being caught in such situations. As mentioned above, terrorists don't discriminate. In this respect, you should be careful in areas that tend to get really crowded, such as shopping malls, city centers, shopping districts, and such.
Moreover, the places of prayer and official buildings are also known to be usually targeted by terrorists, so you would want to either avoid visiting these or limit the time you spend around them.
Other than that, you have to do only the usual - be aware of your surroundings. If you notice anything suspicious, it is better to flee the area, get to a safe place, and alert the authorities.
Risks for Women Traveling Alone in Cambodia:

MEDIUM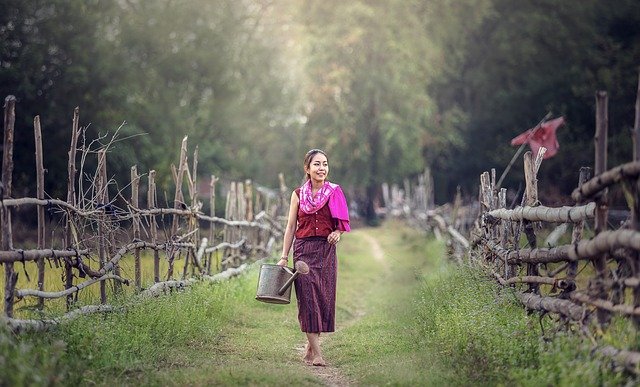 If you take some precautions, you could visit this country without any bad incident happening. So, you have some control over the answer to the "Is Cambodia safe for solo women travelers?" question.
There may be a risk of sexual assault across the country. Considering you are a foreigner and barely know the language, you could be an easy target to unscrupulous people. Back in 2017, some female travelers were sexually assaulted in Sihanoukville and Siem Reap. Some of these assaults have been reported to be made by motorbike taxi drivers in Siem Reap's Pub Street area.
Parties can turn into places where you're at risk of being robbed and/or sexually assaulted if you're not careful. Parties that take place on islands off the coast of Sihanoukville are at high risk too, because they're isolated and have no access to emergency assistance or a very limited one.
How to avoid crime as a solo woman traveler in Cambodia?
First of all, you should be careful about the way you dress. Dressing too extravagantly will draw people's looks, and that's something you should avoid. It would be easier to know you're a tourist that way, and wrong-doers will take advantage of that. Dress as modestly as possible, and don't wear any expensive jewelry either.
Don't easily trust locals who get too friendly. They see you as vulnerable because you're not living there, and you don't know the language, or know very little. If possible, make sure you know how to say "No, thanks." In case someone gets too friendly with you.
Moreover, you may be tempted to go to local bars and restaurants, because it's a unique experience. You shouldn't lock yourself in the hotel room and not go anywhere, but make sure you pay attention to everyone there. Guard your drink – you never know what could happen if you leave it out of sight for a moment.
Also, don't walk alone at night. Being by yourself and unguarded, you never know how people could wait for the right moment to attack. If possible, try to arrive at your hotel room earlier.
That being said, there is a possible that something could happen, but if you're careful enough, you may be able to avoid any unwanted scenario.
Rape Risk in Cambodia:

MEDIUM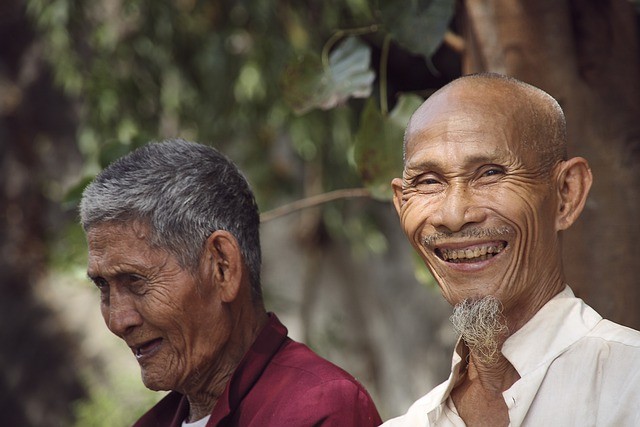 When it comes to such incidents, Cambodia is quite dangerous. According to various reports, female travelers and tourists have been sexually assaulted in Sihanoukville and Siem Reap. Reportedly, most of the women that were assaulted were traveling alone.
Men passing as motorbike taxi drivers would approach them, especially in the Pub Street Area of Siem Reap, and offer them their services, only to assault them afterward.
Moreover, similar incidents have been reported in pubs and bars, especially in those that are known to be frequented by foreigners. Even parties, including the organized dance parties on the coast of Sihanoukville, come with the risk of you being assaulted and not only. Some of these parties take place on isolated islands and, therefore, emergency or medical assistance may not be available or limited.
Therefore, it is safe to say that women traveling alone have the highest risk of something happening to them. In this respect, they should take the safety measures specified below.
How to avoid getting raped in Cambodia?
In order to avoid getting raped while in Cambodia, it is recommended - first of all - that you do not travel alone under any circumstances. While people here are usually friendly and the country generally safe, the risk of certain things happening to you must be considered. Then, be extremely careful if traveling during the night, especially through remote or isolated areas.
When relying on a motorbike or a taxi to get you to your destination, use only those that are metered and marked in order to be sure that nothing will happen to you. While in a bar or nightclub, you should refuse drinks from strangers, order your own, and keep an eye on them at all times. If you find yourself in the unwanted company, so to speak, retreat to a safe place and return to your accommodation.
Naturally, you'd also want to approach a decent dress code and try to draw as little attention to you as possible.
Risks for People Traveling with Children in Cambodia:

LOW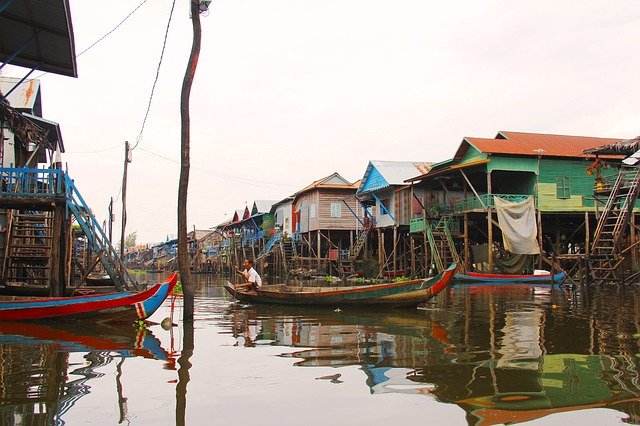 If you have children and you want them to explore this country with you, you shouldn't hesitate. It would be a great experience, and there's no way your child won't find something he/she really likes.
How to avoid unwanted scenarios?
However, you need to know the risks you're exposing your family to when visiting Cambodia. If you go off the road in rural areas, there is a high risk of landmines. That doesn't mean you will die if you go grocery shopping, but you should be careful. Children love to run around a lot, and you never know when there are landmines in certain areas. For that reason, it's better to be cautious and keep your children close to you at all times.
In addition, check with the doctor before going to the country. Children are more sensitive than adults, and they are at higher risk of getting malaria. Make sure you talk to your doctor and find out if your child needs vaccinations, or any medication in case the scenario happens.
If you hire a Tuk Tuk driver for the day, your child will surely love it, but ensure he/she is safe. There are no seatbelts, so ensure they are safe in their seats, considering the chaotic traffic.
Natural Disaster Risks in Cambodia:

MEDIUM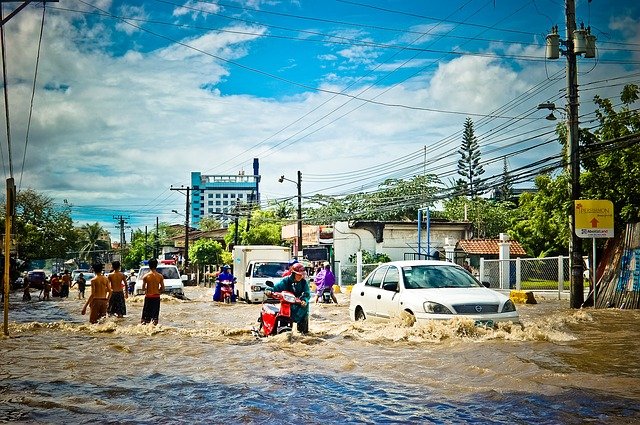 Natural disasters are likely to happen in Cambodia, depending on the season. Over the years, there have been situations where people were injured or killed by them. Some of the causes were floods, droughts, and typhoons.
Also, the country is prone to flooding, as it has flood seasons. Usually, water from the Mekong River is the one causing flooding. Since 2000, it affected 18 of the 24 provinces and as many as 1 million people.
Before you decide to travel, check online for the weather conditions. You'll be able to know which season you could go in, and stay safe and away from flooding or other hazards.
Transportation Risks in Cambodia:

MEDIUM
If you have the "Is Cambodia safe to visit?" question in mind when you think about road travel, you're about to find out. Driving can be very chaotic in this country. Because of that, a big number of accidents occur, and Cambodia is said to have one of the highest road traffic accidents rates in the region.
In May 2017, a bus that carried tourists left the road and overturned it near Poipet, which is in the country's northwest. Basically, many accidents take place because of poor driving standards. When it gets dark, the risk for accidents is even higher.
If you choose to travel as a passenger by motorcycle taxi, you're in for a treat. Doing this can be very risky, the reason being the low driving standards and poorly managed vehicles.
In case you wish to drive, you will need a Cambodian driving license, even if you want to ride a motorcycle. If you have an International Driving Permit, then you have the opportunity to apply for a Cambodian license for $32. Driving without a license may invalidate your travel insurance if an accident occurs.
As mentioned, driving can be very chaotic in Cambodia, so it's better to take some precautions. First of all, don't travel by motorcycle taxis, because the vehicles are not properly maintained, and the low driving standards make it risky.
Secondly, if you decide to ride a motorcycle, you should wear a helmet. If you don't, the police can impose an on-the-spot fine. Moreover, this can invalidate your travel insurance as well.
Make sure you have a driving license before actually driving. The police can stop you, and if you're not owning a license, you will be told to immediately return the motorcycles. In some cases, there is even a fine imposed. Check your travel insurance before hiring a vehicle, so you can be aware of whether you are covered as a driver or passenger of motorcycles.
One more thing you should keep in mind is not to hand over your passport as security for a car or motorcycle rental. Some owners can hold on to passports if there is any damage claimed to the scooter or motorcycle.
Sea/River Travel Risk:

LOW

to

MEDIUM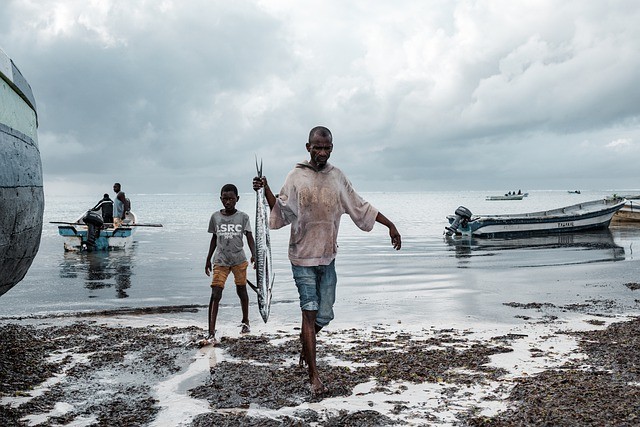 There are times when accidents occur because the boats are not maintained properly, and some boats also choose to operate, despite the weather warnings. This happened between Sihanoukville and the islands close to it. Back in 2016, there were two incidents in which tourist's vessels sank.
During the rainy season, which is from June and October, the water levels in rivers rise and the lakes are high. During the dry season, which is from March to May, boat travel becomes very difficult on rivers. If you are intending to travel by boat, it would be better to check the conditions online or check with other travelers for opinions on what to do.
Moreover, there have been attacks against ships in the South China Sea and nearby areas. For that reason, mariners should pay attention, and make sure they reduce theft opportunities. Secure areas should be established on-board in case something happens, and any incident should be reported to the coastal and Flag State authorities.
Night-Clubs, Pubs, and Bar Risks in Cambodia: MEDIUM to

HIGH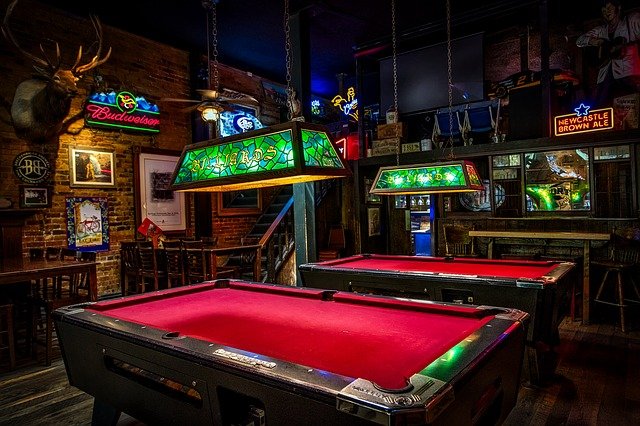 As mentioned before, the bars, nightclubs, and pubs that are usually frequented by foreigners are more likely to experience, so to speak, violence and the use of spiked drinks. In this respect, we recommend you to visit those that are either within your accommodation or those located in the city center. Obviously, stay away from the bars/ pubs located in remote or isolated areas.
As a woman, accompanied or not, you should approach a decent, non-provocative dress code, in order to not draw attention to you. You should not split from your group/ friends.
When it comes to drinking, you should do so responsibly. Also, keep an eye on your drinks as they may get spiked. Several reports suggest that criminals put drugs in people's drinks, especially tourists, and rob or assault them. You should order your own drinks and not leave them unattended.
When leaving one of the aforementioned locations, you should be using only metered and marked taxis. You can ask your accommodation to provide you with a list of trusted taxi services, in order to reduce the chances of you getting inside the wrong taxi.
Health Risks in Cambodia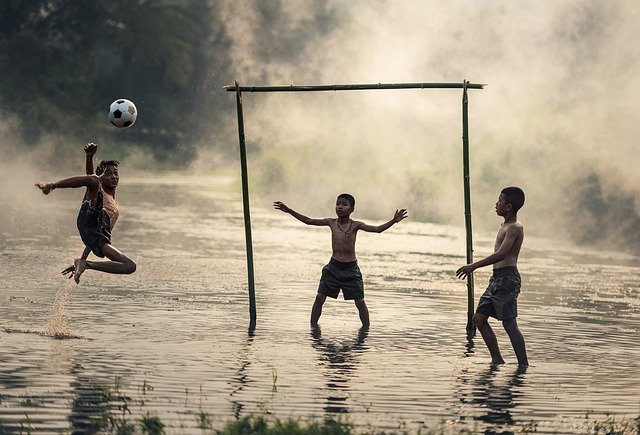 In terms of health and medical facilities, their overall status is labeled as poor throughout Cambodia. However, the private hospitals and clinics in Phnom Penh are usually better equipped and can provide you with better treatment/ medicine. Still, their quality varies - meaning that the better ones are also more expensive.
In case of serious injury or such, you may have to travel to a neighboring country, as most treatments and procedures are not available in this country. Even if you are transported to one of Cambodia's medical facilities, given their emergency services' poor standards, you may still have to be evacuated - especially when it comes to medical emergencies or anything beyond the spectrum of minor medical concerns.
Therefore, it is advised that you travel with proper travel health insurance and with more than enough funds so that you can pay for any treatment, medicine, or evacuation procedure that you might be subject to.
It is also recommended that, if you need any medicine during your stay, you stock up before reaching Cambodia, as local pharmacies here come with a limited supply of medications and many of them usually sell either out-of-date or counterfeit products.
When it comes to health risks, you should avoid visiting poultry farms, live animal markets, and any other similar places, as there have been some cases of Bird Flu in Cambodia. Even though the risk to humans is believed to be below, there has been a small number of human infections and even fatalities.
List of Vaccines You Need in Cambodia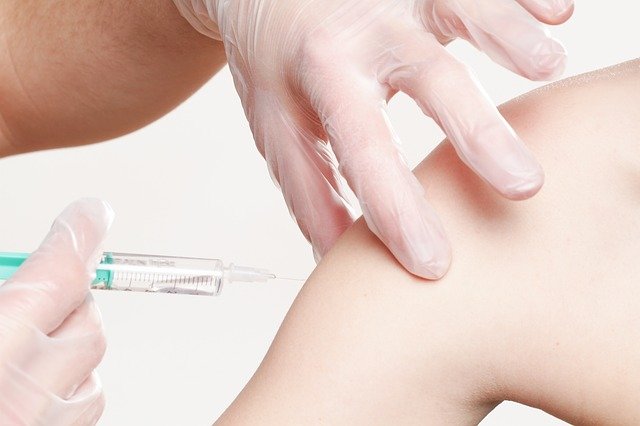 Before visiting Cambodia, there may be some vaccines you need to take in order to ensure your well-being. There is the possibility of malaria or other diseases, so it's better to be prepared. Check-in with your doctor weeks before the trip, and he will be able to tell you if you need vaccines.
Some vaccines you may need are:
Routine vaccines
Typhoid
Hepatitis A
Hepatitis B
Rabies
Malaria
Japanese Encephalitis
Yellow Fever
Most Dangerous Areas in Cambodia
Phnom Penh - especially the BKK and riverfront areas, considered hot spots for petty crime.
Sihanoukville - beaches, tourist areas, as well as nearby islands.
Siem Reap - Pub Street area, as well as most bars, pubs, and night-clubs.
Concluding Remarks: Is Cambodia Safe to Visit?
Now that you've read this Cambodia safety guide, you should know whether it's a good and safe country to visit or not. It is a beautiful country, and you could visit many places such as white sand beaches or beautiful islands. However, it's not completely free of dangers, and you should pay attention to that aspect.
Keep your valuables safe, be careful in crowded areas, don't walk alone at night, and take the needed vaccinations, so you are healthy. By reading these Cambodian safety travel tips, you should now be aware of the safety level for tourists in Cambodia.