If you are eager to discover Africa as it is, Malawi is the perfect place for you. This "Warm Heart of Africa" offers its visitors an unseen part of this continent that can be explored only by those who really love Africa and its natural beauty.
With a rich local color and an unrivaled combination of wildlife and landscapes, Malawi is one of the places you would for sure want to explore at least once in a lifetime.
Even if Malawi seems to be referred to as one of the safest places to visit in Africa, authorities still advise every tourist to exercise a high degree of caution. Luckily for you, you have come to the right place, because we are here to help you plan a safe trip that will turn out unforgettable for you and your loved ones. Read on to find out how safe Malawi is for tourists, as well as to get all the tips needed from our Malawi safety guide.
Highest Risks You Expose Yourself to When Visiting Malawi
Malawi is one of the safest countries in Africa, but recent unpleasant events have been registered and therefore, you should still be cautious and not forget about common sense. Because we want you to have a great journey, without any unpleasant events that could stay in your way, we invite you to check out our Malawi safety travel tips:
Overall Risks in Malawi:

MEDIUM
Most visits in Malawi are trouble-free, but sensible precautions need to be taken anytime you travel to another country in order to protect yourself from petty theft and violence. These kinds of incidents do not happen on a regular basis, but tourists may be targeted by criminals during their trip, as the violent attacks, pickpocketing, and break-ins registered in the last two years prove it.
Apart from crime, Malawi could bring other risks if you do not pay enough caution: scams, demonstrations that can turn violent and traffic-related accidents, as well as natural disasters such as torrential rain and earthquakes that could cause landslides.
If you want to know how to stay safe in Malawi, all you need to do is read our Malawi safety guide and keep in mind the tips we offer. With extra caution and common sense, these unfortunate situations can be avoided or handled well, with help from the right authorities.
The first step to staying safe in Malawi is to have the right information and get prepared for every possible event that might interfere with your trip.
Violence Risk in Malawi:

MEDIUM

to

HIGH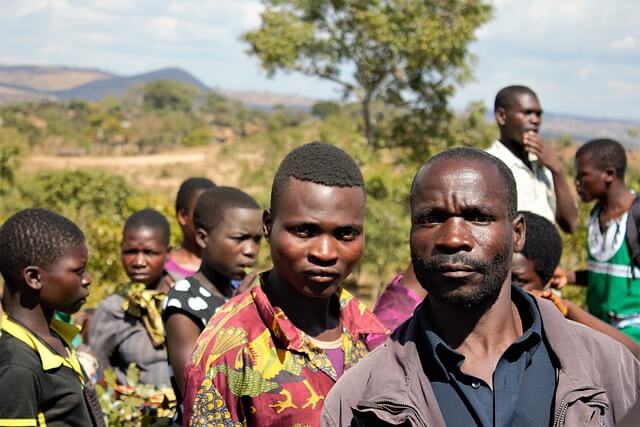 As mentioned before, organized attacks are present in isolated areas by gangsters whose target seems to be foreigners. Apart from that, con artists are active especially in major cities, where they can take advantage of tourists' poor knowledge of the area and scam them.
Violence can be a result of demonstrations as well- a pretty common occurrence in the present. Because Malawi is involved in political turmoil in the present, you might encounter demonstrations that could lead to disruptions of the traffic and fights caused by different views of the participants.
In order to avoid violence, you should stay away from large gatherings of people, as they might get violent. What is more, try to keep in mind the basic tips mentioned above and do not forget about common sense.
In case you experience such unfortunate incidents, try to keep calm and do not resist the attacker. Call the authorities and follow their instructions, but also keep an eye on the local media for information about the events, as they can easily be avoided in this way.
Pickpocketing and Theft Risks in Malawi:

MEDIUM

to

HIGH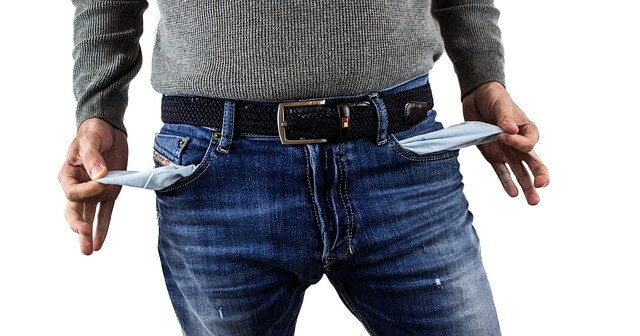 Although it does not appear on a daily basis, crime is still present in Malawi through petty thefts, violent robberies, residential break-ins, as well as carjacking. Criminals have the tendency to target tourists and foreigners, especially at night or in isolated areas, where they organize attacks without being seen by the authorities.
Prevalent throughout the country are residential break-ins as well, therefore you need to make sure you have the right accommodation and secure it every time you leave for a trip around the city.
How to avoid pickpocketing and theft in Malawi?

In order to avoid being attacked or stolen from in Malawi, there are a few safety tips that you might want to remember. You should stay vigilant during your visits around Malawi and hire a reputable guide that could show you the safest places to visit, which are also trouble-free. In case you decide to walk on your own, try to avoid roaming the streets at night or stopping your car in isolated areas, as it might attract carjackers.
Remember to leave your valuable goods at the accommodation and do not show any sign of affluence during your trip. Your personal belongings should be secured all the time and not left unattended.
Scam Risk in Malawi:

MEDIUM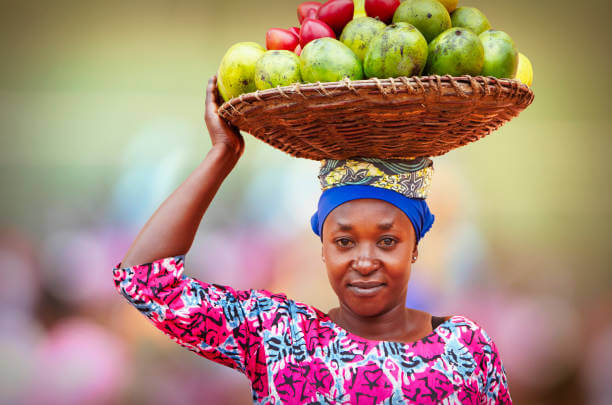 According to multiple sources, scams used to be a very common thing in Malawi in the early 2000s. However, given that the levels of violent criminality have risen in recent years, it's only natural that people/ locals don't rely on scams to make some profit anymore. Still, this does not mean that this risk can be entirely ruled out.
For example, there are still locals that will try to approach strangers in an attempt to sell them their services or product. There are several reports of people posing as travel guides or as merchants trying to sell you valuable items at a low price.
Moreover, locals will also claim that they know you and ask you for a lift or offer you a lift in their car. Obviously, this is not the case - unless you actually have some acquaintances in Malawi.
Nevertheless, there will always be people trying to scam foreigners, no matter the country you visit. Therefore, it is important that you know how to avoid being a victim of these scammers.
How to avoid getting scammed in Malawi?
First of all, if someone approaches you, it is better if you just ignore or politely refuse them. If you want to buy a product or service, you should do so only from reputable/ registered merchants and service providers. A tour guide will most likely be provided to you by your travel agency - while goods and souvenirs can be bought in markets or shopping centers.
In short, you should avoid approaching people on the street in order to buy souvenirs, ask for rides, or hire them for their services.
Moreover, you should also be extremely careful while ordering food from a restaurant or bar. You must always ask for the menu and consult the prices before you order something. By doing so, you avoid being overcharged for drinks/ dishes.
As long as you are cautious and consider every offer made to you too good to be true, you should be able to avoid most, if not all of the people trying to scam you.
Kidnapping Risk in Malawi:

LOW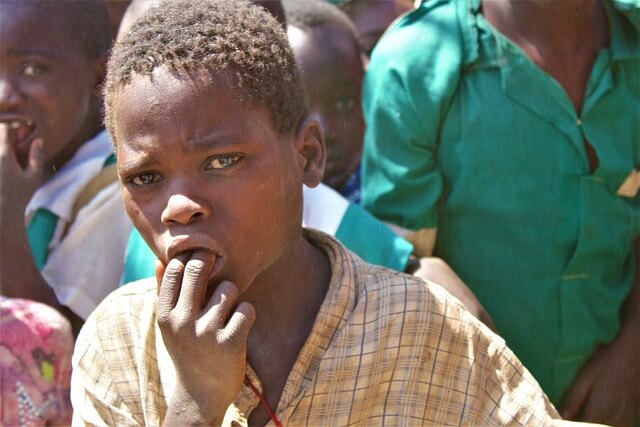 When it comes to kidnapping, there are no reports telling of such cases that involved tourists/ foreigners. There have been some cases in the past where locals have kidnapped people for financial gain - however, children were related to locals as well; one of the last incidents tells of the son of a local businessman being kidnapped by four Asian men.
Still, kidnapping is not something that should concern you, as foreigners don't seem to be targeted. Naturally, you still have to know what to do in case something happens and, even better, how to avoid getting kidnapped while traveling through Malawi.
How to avoid getting kidnapped in Malawi?
In order to avoid getting kidnapped, it is important that you stay away from any dangerous areas - the city outskirts and slums, remote areas and villages, shady alleys, as well as areas near the borders. If you want to get more insight as to which areas you should avoid traveling too, you can ask either your accommodation or the local authorities.
You should also avoid displaying any valuables or large sums of money, as doing so may attract unwanted eyes. If you stay within the tourist-designated areas and refrain from exploring any parts of the country/ city that don't look safe, you should not be caught in any unpleasant scenarios.
Terrorism Risk in Malawi:

LOW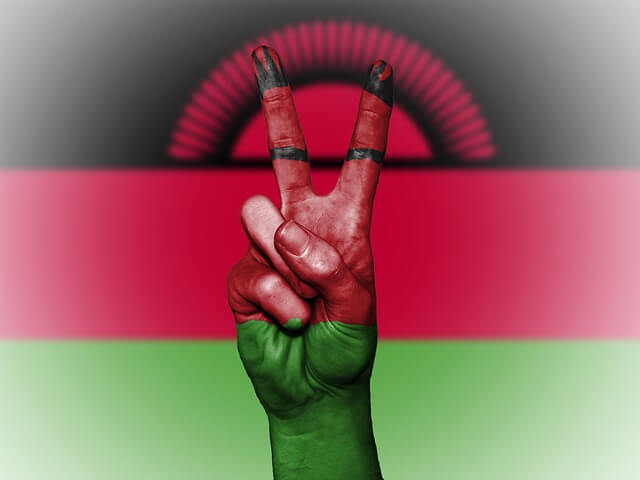 Because there is no recent history of terrorist attacks recently, Malawi seems not to be one of the target countries for terrorist groups. Nevertheless, this kind of event can never be ruled out, and therefore, places such as crowded streets markets, and crowded open areas need to be visited with extra caution or, if possible, avoided.
How to avoid terrorism in Malawi?

Terrorist attacks usually take place in crowded places, visited by foreign people. Therefore, when you decide to visit public places such as markets or main boulevards, try to stay away from the crowds and pay attention to the people around you.
Risks for

Women

Traveling Alone in Malawi:

MEDIUM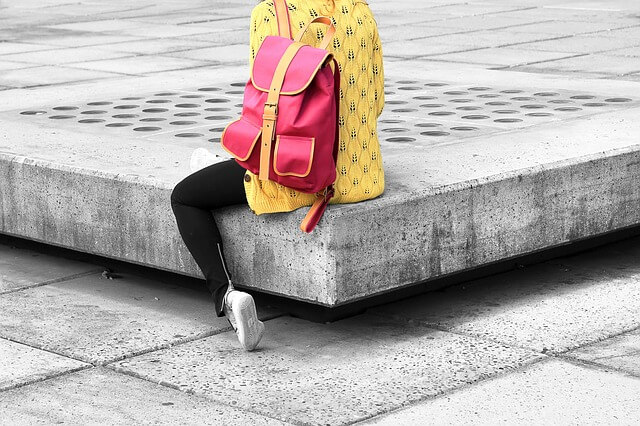 As a woman traveling solo in Malawi, you should be aware of the dangers that you might encounter. Women seem to be the target of criminals in Malawi, as unfortunate events such as violent attacks, harassment, and verbal abuse have been registered in the last years.
Apparently, women wearing attractive clothes such as short skirts, leggings, and shorts have been the victims of attacks, especially when traveling alone in the dark or in less crowded parts of the city.
How to avoid crime as a solo woman traveler in Malawi?



In order to stay safe as a woman traveling solo in Malawi, you should try to avoid walking at night and carrying valuable objects such as expensive gadgets and jewelry. What is more, pay attention to the manner in which you dress- as wearing close-fitting clothing did not prove to be a good idea in the past. Always be aware of your surroundings and be skeptical when meeting someone new you cannot trust anyone you have just met.
Rape Risk in Malawi:

MEDIUM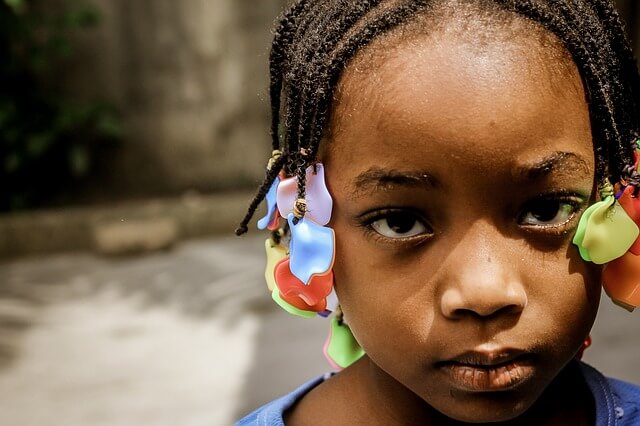 Even though there are no reports of such incidents involving tourists/ foreigners, the use of spiked food and drinks has been confirmed and, therefore, you should pay attention to your surroundings, especially if you travel alone or in a small group.
Reports state that tourists have been robbed after drinking or eating spiked things - however, things can always escalate into unpleasant scenarios. This is why you should always be on your toes and never take anything for granted. The risks may be low, but it is better to be safe than sorry.
How to avoid getting raped in Malawi?
First of all, make sure that you know what the local laws and customs are. For example, if you are outside of the main tourist areas, you should cover your shoulders and legs so that you don't offend the locals. It is better if you approach a decent outfit at all times while you are in Malawi.
You should also avoid traveling to remote areas, especially if you are in a small group. When at a restaurant or nightclub, it is better if you order your own drinks and food and keep an eye on them at all times. If any local offers you a drink or such, you should just politely refuse or ignore them. True, some of them might show you're their hospitality, but it is better if you don't take any risks.
While in a major city, stick to the tourist-designated areas and, when traveling throughout the rest of the country, you should have a group to travel with and make sure that you are never left alone or in strangers' company.
Risks for People Traveling with Children in Malawi:

MEDIUM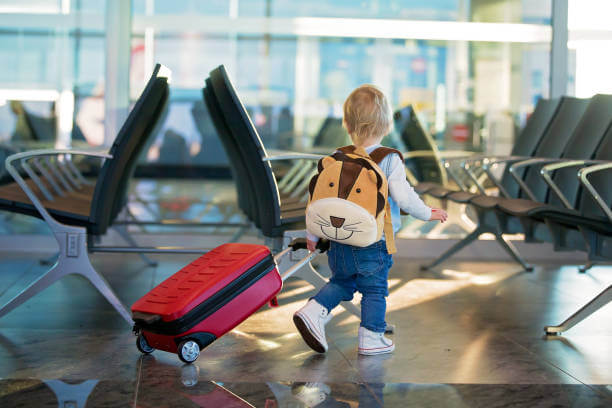 As long as you travel with a medium- to the large-sized group, bringing your children with you should not be something risky. Of course, you do have to take into account the fact that you'll have to take care of yourself as well as of them during your travels. While traveling to a foreign country, it is recommended that you have someone keep an eye on them at all times.
Moreover, you also have to make sure that they don't get sick. For example, tap water in Malawi may not be safe to drink in certain areas - mostly in rural ones - and, thus, you have to instruct them as to what they can and cannot do.
How to avoid unwanted scenarios?
As mentioned, any unwanted scenarios can be easily avoided if you take care of them and keep an eye on them at all times. They should not be left alone, waiting outside of a store or anything similar, as they can easily get lost. As long as you ensure both their security and good health, you and your children will have an amazing trip.
You just have to be careful!
Natural Disasters Risk in Malawi:

MEDIUM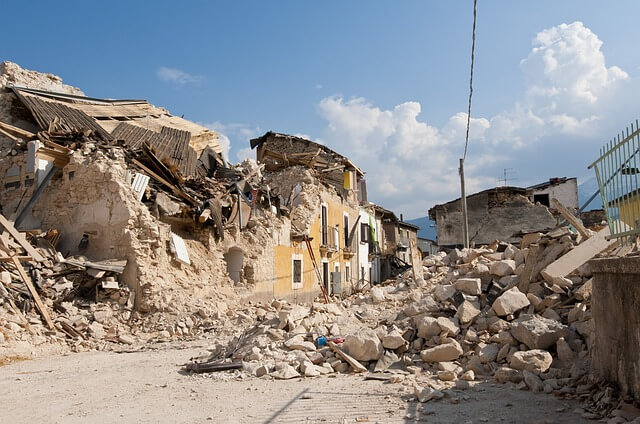 Malawi is a country located in a seismic zone and therefore, in time, many earthquakes have taken place, leaving serious damages behind it. From landslides to building damages, the earthquake in 2009 affected the country seriously and this is why possible future earthquakes need to be taken into account before embarking on a journey to Malawi.
In order to stay safe during an earthquake in Malawi, you should know how to protect yourself. Do not run outside of a building, try to remain calm and protect yourself by covering yourself with a large object. For other important safety measures you can learn and put into practice during an earthquake, you can consult this safety guide.
Do not forget to stay in touch with the latest news about Malawi before planning your trip. Keeping yourself informed is one of the most important tips on how you can stay safe in Malawi.
Transportation Risks in Malawi: MEDIUM to

HIGH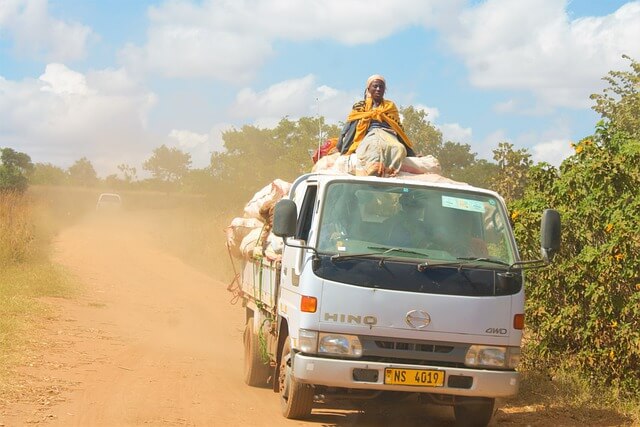 If you decide to drive in Malawi, find out that the road conditions here are very poor. Inadequate street lighting and poorly maintained vehicles pose a lot of risks, especially outside the city and therefore, the rate of road accidents is very high in Malawi. What is more, stopping your car in isolated areas or leaving it unattended might attract carjackers- a real danger in Malawi, as they tend to be very violent and dangerous.
When it comes to public transport, the situation is even worse, as the public buses and minibusses are always overcrowded and poorly maintained. They are also the perfect places for criminals to steal valuable goods from passengers- especially if they are tourists.
In order to stay safe on the roads of Malawi, you should avoid driving at night, especially outside the city. It is not a good idea to leave your car unattended or stop it with the windows or doors open, as it might attract criminals.
Leaving valuable objects and large luggage in your car overnight is also not advisable. Try to secure your goods and car every time and, in case of encountering carjackers, do not resist them. The authorities will be there to help you.
Another threat is brought by hitchhikers, so in case of encountering strangers on the road, do not take them inside the car. They considered dangerous.
If you are forced to use public transport to travel from one city to another, maintain a high degree of caution and do not leave any luggage unattended. You might want to secure your goods as well during your travel, but the best idea is to leave any valuable goods or important documents at the accommodation.
Night-Clubs, Pubs, and Bar Risks in Malawi:

MEDIUM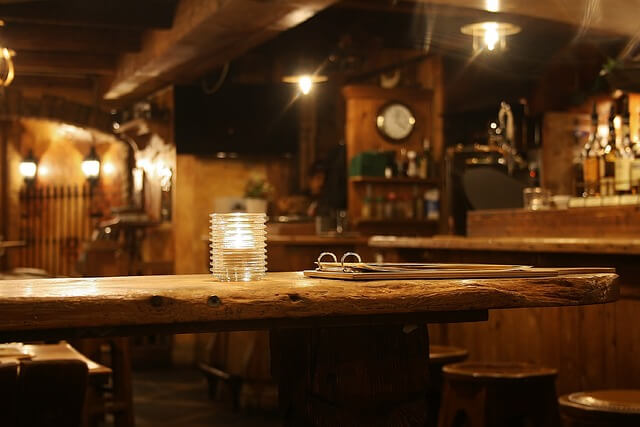 As mentioned before, people have been drugged and robbed via spiked drinks and drugged food. Of course, you can expect such things to be practiced, so to say, within nightclubs, pubs, and bars. Even if the facilities are under surveillance or protection, it is still better if you are cautious and refuse any drinks or food from strangers.
Moreover, when ordering drinks, make sure that they are prepared in front of you so that you make sure the bartender doesn't slip anything in them. There have been cases when the bartender was working with the thieves for a little extra tip for the night if you know what we mean.
It is better to just be cautious! Moreover, you should avoid nightclubs or bars that are too far away from your accommodation or from the city center.
If you are not sure which one you should visit and have a bit of fun, you can always ask your hotel's staff/ lobby for some recommendations. The same applies to the taxi companies you should trust - your accommodation is most likely to provide you with honest information.
Naturally, we recommend you avoid visiting nightclubs, pubs, and bars all along. This applies to any foreign country you are going to visit from now on. Aggressors are more likely to approach you if you are alone - and you don't want something like this to happen.
Health Risks in Malawi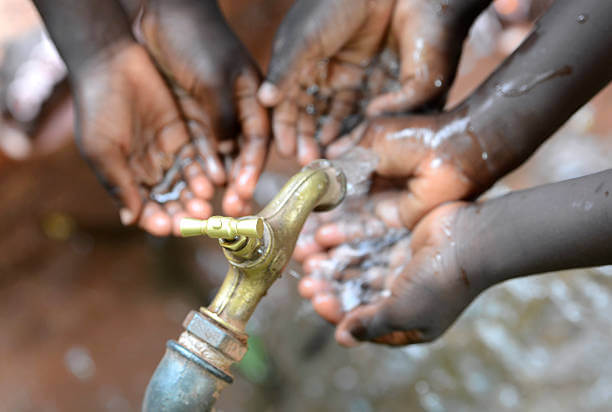 In terms of health risks, keep in mind what we mentioned - tap water may not be safe to drink throughout Malawi, mostly in rural and remote areas.
There have also been outbreaks of gastric intestinal infections - including cholera -, especially during the rainy season, which runs from December to March. Reportedly, these cholera outbreaks are common mainly in the border areas with Tanzania and Mozambique.
There are no other viruses, diseases, or outbreaks that should concern you during your stay in Malawi. Still, be cautious and make sure that you have a steady supply of water in your hotel room, as well as for the road in case you are planning any long-distance trips.
Travel health insurance is recommended for any tourist traveling to a foreign country - obviously. Also, make sure to have enough funds with you, just in case of an emergency. You should have enough money to cover the costs of any medicine, treatment, or even emergency evacuation.
If you are referred to a medical facility, as a result of an injury, you should contact your medical assistant or insurance company as soon as possible and let them know of your situation.
List of Vaccines You Need in Malawi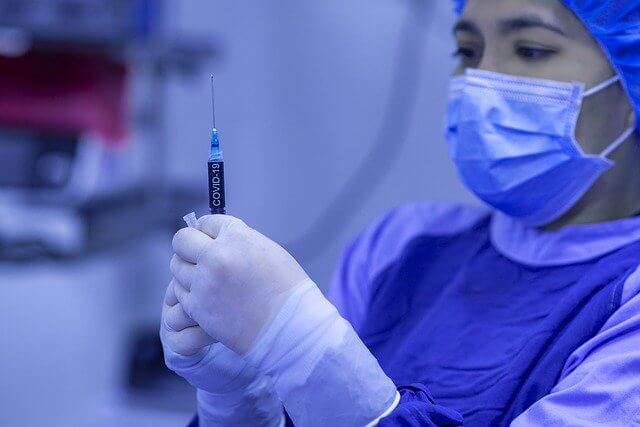 One of the most important things you need to consider before traveling to Malawi is taking the right vaccines that could save you a lot of trouble during your trip to the African country.
Make sure you have the right travel insurance and do not forget to ask for advice from your health care provider, in order not to risk encountering one of the most common viruses which circulate here: measles-mumps-rubella, diphtheria, tetanus, pertussis, polio, varicella, influenza, and others.
Most Dangerous Areas in Malawi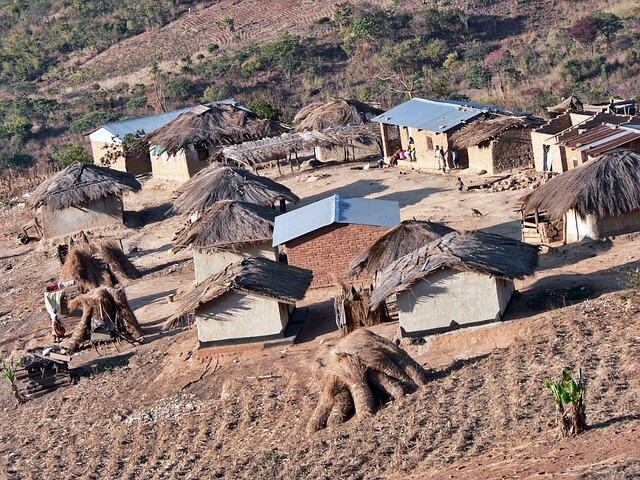 Traveling in Malawi can be trouble-free in certain areas, but as in any other place, there are crowded or- on the contrary- very isolated areas that you might need to keep in mind and think twice before embarking on a trip to those places. We are speaking about areas in which petty thefts and violent robberies have occurred and were walking at night or carrying valuable goods are not advisable:
Blantyre
Lilongwe's Old Town
Capital City districts
Iiala Ferry
Mzuzu
Zomba
Senga Bay
Cape Macclear
Nkhhata Bay
Mount Mulanje area
If these places are on your checklist, you can try visiting them during daylight and pay extra caution to all the people around you. With skepticism and a high degree of precaution, fraud, thefts, and robberies can definitely be avoided.
Concluding Remarks: Is Malawi Safe to Visit?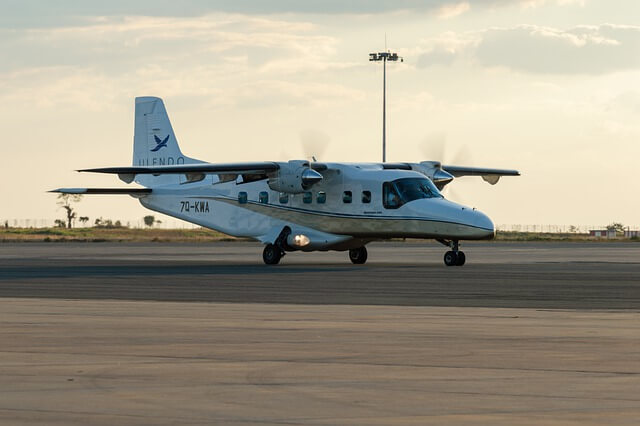 After reading our Malawi safety guide, you are for sure familiar with the requirements a trip to Malawi can imply. If the medium risks still did not change your mind about enjoying the beauties Malawi can offer you, do not forget to keep in mind the safety tips that ensure you of an enjoyable holiday far away from any unpleasant events:
Make sure you have the right vaccines and health insurance before embarking on this journey;
Do not carry valuable goods with you around, when travelling in Malawi;
Do not leave your luggage unattended;
Pay attention to the people around you and be skeptical about the people you've just met;
Keep up with the news permanently and make sure you'll well informed about the local laws and customs;
Exercise a high degree of caution when exploring the country and do not forget about common sense.
The decision to travel is always up to you, so if you have packed the Malawi safety guide in your thoughts and think Malawi will turn out to be a great experience for you, enjoy a safe trip and treasure every beat of this "warm heart of Africa".