Hosting no less than seven UNESCO World Heritage Sites, including the huge Ngorongoro Conservation Area with its highland plains, endless savanna, savanna woodlands, and forests, it's not surprising that Tanzania has been chosen the best country for a safari in Africa.
This absolutely stunning country not only gives tourists the opportunity to admire the authentic beauty of African wildlife, but they can also relax on peaceful, sunny beaches or enjoy adventurous treks on Kilimanjaro.
Not to mention the annual great migration, during which people can see a huge number of wildebeest and zebras crossing the country in their moving from Serengeti National Park (Tanzania) to Masai Mara National Reserve (Kenya).
So, no matter if you're the type of traveler who loves wild experiences or rather you just want to relax in an exotic surrounding, Tanzania is undoubtedly the perfect place for an unforgettable holiday.
However, before buying a plane ticket to this wonderful country for your next holiday, first, you need to know some information about how safe is Tanzania for tourists. That's exactly what this article wants to offer, so keep reading to make sure that visiting Tanzania is a good idea for you.
Plus, we prepared some travel tips, just in case you decide the answer is yes.
Highest Risks You Expose Yourself to When Visiting Tanzania
Overall Risks in Tanzania: MEDIUM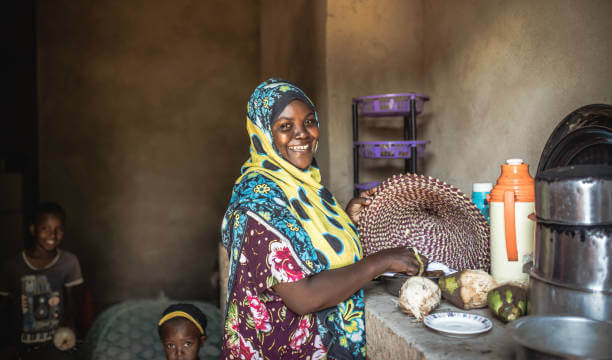 From a general perspective, Tanzania is a fairly safe place for tourists. The chances to have a bad experience if your visit is an organized safari are little. In 2017 the number of tourists that visited the country was over a million, and most of their trips were trouble-free.
However, it needs to be mentioned that terrorism is part of everyday life in Tanzania. Although many strategies have been tried in order to eliminate this problem, it still affects the country.
Fortunately, incidents among tourists happen rarely, because terrorists don't attack random people, they usually focus only on their enemies.
The last time a mass of tourists has been the victims of terrorist aggression was in 2002 when a hotel has been bombed. No such incident has ever happened since then.
Being a third-world country, Tanzania is home to a relatively large number of thieves, most of them acting in cities like Dar-es-Salaam (particularly on Toure Drive) and Arusha.
As everywhere around the world, if you don't want to get robbed it's better to not walk alone around the cities, especially during the night. An overnight stay is all right on the condition that you spend it in a reputable hotel/ bar or you're part of a big group.
Another type of possible unpleasant event is related to wildlife areas. Wildlife viewing is a specific attractive activity for Tanzania, and usually, tourists are totally safe as long as they follow the guide's instructions closely and treat the animals with respect.
Yet you should know that careless tourists have been attacked by lions or other wild animals during their trips, but these kinds of incidents remain just exceptional cases.
Pickpocketing and Theft Risks in Tanzania: MEDIUM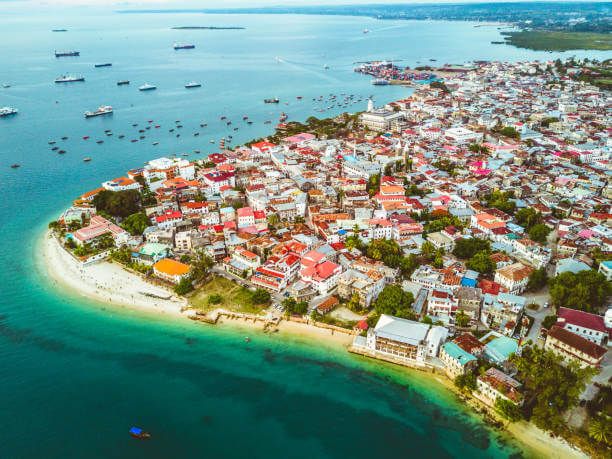 Considering that Tanzania is not a highly developed country and most of its people are fighting against poverty, it shouldn't be surprising that pickpocketing and theft represent a real risk in this country.
Recent studies show that the number of robbery cases has increased in the last few years. Mugging and bag snatching (principally by passing cars or motorbikes) represent the main type of crime for which tourists must be prepared when they are visiting Tanzania. Also, armed robbery should be considered a probable danger.
Two years ago, around Christmas, a European family was robbed at a gunpoint and their campsite guard was assassinated somewhere 20km far from Dar es Salaam.
Usually, this type of crime happens near the beaches (especially near the ones in Zanzibar) and in the big cities, such as Dodoma, Arusha, or Dar es Salaam.
However, compared to other countries such as Belgium, Spain, or Mexico- occupying the first three positions in the top of countries with the highest rate of theft, Tanzania is safer. If you take into account the tips below, your vacation should be free from any crime scenarios.
How to avoid pickpocketing and theft in Tanzania?
Pickpockets and con-artists usually "work" in crowded places such as markets and public transport buses. Whenever you find yourself surrounded by lots of people, keep your eyes on your valuables. Carry your money/credit card in a hidden, secured pocket. Try to avoid front-chest bags as you can end up being badly injured if someone wants to snatch it. Also try to estimate how much you are gonna spent on that day and leave the rest of your money at the hotel, in a safe (if it has a safe) or in your room, in a place where they can be hardly found. (It happens, though very rarely, that some thieves break the doors of the rooms at low-cost hotels and steal everything they find inside)
Don't let yourself distracted by cute little children playing around you. Often they have been compelled to act like this in order to steal your attention so that their parents or other mature relatives can steal your money. If you want to do something good for them, buy them some food or sweets, but be careful whenever you interact with them.
Never ever leave your bags or valuables unattended. It doesn't matter you're in a restaurant or on a private beach!
Prefer to use ATMs that are attached to a bank. Always take someone with you when taking money off your card. If you observe a person looking suspiciously at you while entering your card code, end the operation and leave the area as fast as you can.
You should know that Tanzania has primarily a cash economy, which means that very few shops and hotels accept credit cards. Using your credit card is a real exposure to risk, as the protection system against credit cards fraud is pretty poor.
Scam Risk in Tanzania: MEDIUM
When it comes to scams, there is no tourist attraction on earth without some guys who will try to fool people and take their money by using different types of tricks. Tanzania makes no exception to this rule.
Taxi Scam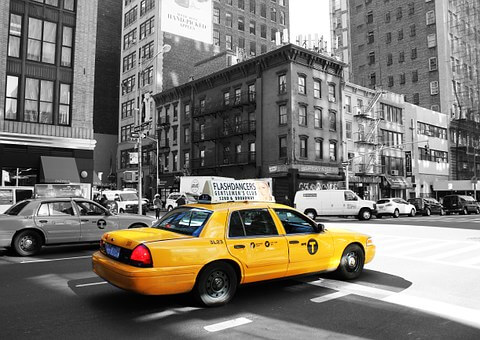 If you travel constantly, it's impossible not to have heard about the famous "taxi scam". In most cases, if you don't take a registered taxi, you're just overtaxed, but there are some cases in which people had to suffer much more than this.
Some years ago, a married couple who were visiting Dar es Salaam (the most dangerous city in Tanzania from this point of view) had almost lost their lives. They met a "nice" taxi driver who offered to take them to the embassy, but what he actually did was drive out of the city. After that, he, along with another friend, rubbed the couple. If you're curious, you can find the whole story here.
The lesson: never take an unregistered taxi, especially if the car has reflective windows and the driver acts suspiciously kind.
Money changers scam
Another scam you should know if you want to have a safe holiday in Tanzania is related to money exchange.
How does this work? Some guys, usually (but not always) well dressed, lure the tourists with an attractive rate of changing money. After people give them the currency they want to change in local money, the guys cheat or run away with the cash.
The lesson: change your money only in banks or in currency exchange offices. They have a fixed rate and you don't risk getting fooled and losing your money.
False Guides, guards + other "helpers"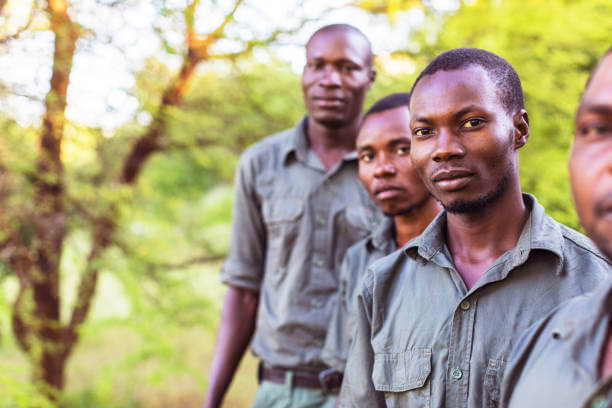 If you don't have your vacation arranged by a tourism agency and you are on your own in Tanzania, you need to be prepared to resist the temptation of accepting offers from random guides, guards, or other strangers.
Commonly these guys look for tourists who seem confused, unfamiliar with the surroundings, and appear in front of the "poor foreigners" like some angels who want to help them. Sometimes they pretend to be students who what to exercise their English.
After the show you the way to the place where you want to go, they will ask for a huge amount of money as a well-deserved reward. In case of a refusal, they can turn violent.
Worse, some of these false guides may bring you to the wrong place, where they can easily rob you.
How to avoid getting scammed in Tanzania?
The lesson: when guys like the ones described above try to convince you to accept their offer, kindly say no. If they use threats and try to abuse you, tell them you call the police (which you should actually do if they insist).
Supposing you really need a guide, search for a tourism agency and ask for help there.
Kidnapping Risk in Tanzania: MEDIUM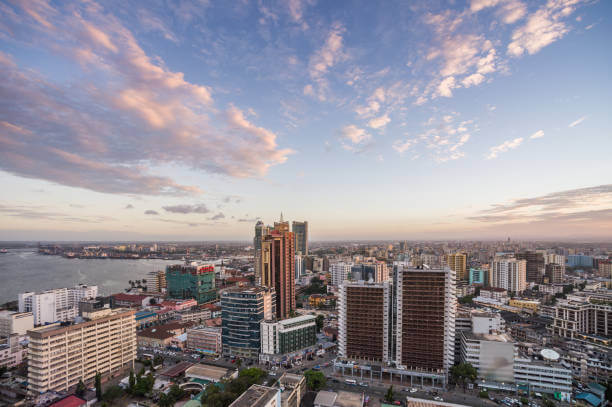 Kidnapping cases are not uncommon, particularly in Dar es Salaam. Usually, the criminals abduct their victims for short periods of time and force the scared people to give them all their money, valuable goods, and not least, their credit cards.
After they go to an ATM and withdraw all the funds available on the cards, they leave the poor tourists in some random places, and then they disappeared.
This unpleasant situation mostly occurred among the tourists who were befriended by strangers or who used unlicensed taxis.
How to avoid getting kidnapped in Tanzania?

If you want to be safe and avoid the possibility of getting kidnapped, all you have to do is to take only registered taxis and to keep the distance when it comes to strangers.
Terrorism Risk in Tanzania: MEDIUM to HIGH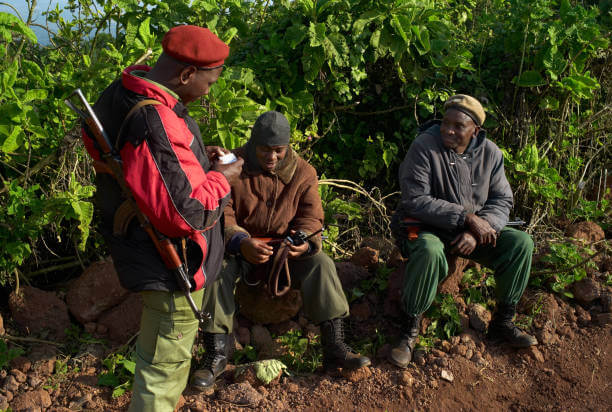 According to the U.S. Department of State, Dar es Salaam is a high-thread location for terrorist activity, while the rest of the country should be placed on the medium level of the "terrorism risks" scale.
Terrorism represents a real problem in East Africa and a growing problem in Tanzania.
Extremists being in relation with the Islamic terrorist group Al-Shabaab based in Somalia are a big threat across eastern Africa and are considered to also activate Tanzania. There is also believed that in Tanzania some Daesh (formerly referred to as ISIL) groups are hiding.
In 2017, the country experienced a series of terrorist attacks that targeted the police and some of the low-level ruling party officers from Pwani.
Also, there are many incidents in Tanzania with an unclear origin for which some criminal gangs may be responsible.
Although most attacks target the local security forces, attacks against westerners shouldn't be ruled out.
How to avoid terrorism in Tanzania?

Be vigilant whenever you find yourself in crowded, public areas like hotels, restaurants, transport hubs etc. and also during major events such as sports competitions or religious meetings.
Risks for Women Traveling Alone in Tanzania: MEDIUM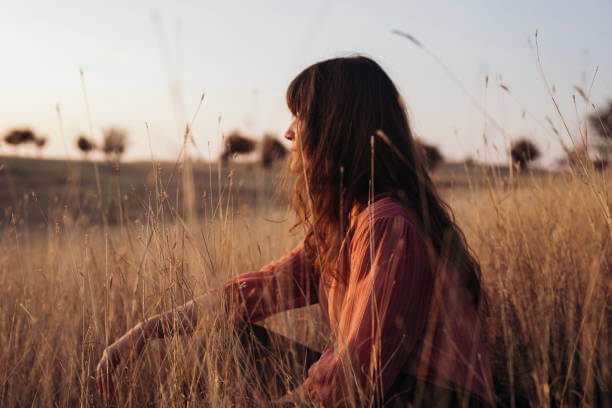 There are many women in the world who love to travel alone, and Tanzania, with all its exotic attractions, from sunny beaches to provocative mountain trails and wild views it's impossible not to be tempting for the adventurous and independent ladies. But… is Tanzania a good place for this kind of woman?
Respecting some common precautions, solo women can visit this country without experiencing any kind of trouble. Of course, there are different opinions on this subject, but most ladies didn't face any unpleasant event.
If you follow some simple rules (most of them are also valid for men) you will be safe during your whole vacation.
How to avoid crime as a solo woman traveler in Tanzania?
First of all, don't walk after the sun went down, especially on populated streets. Strange women are seen as more vulnerable than men and locals by thieves. Also, females walking alone during the night are the perfect victims for rapists.
Use only licensed taxis (the ones having their license plate color white) unless you want to end up robbed or raped.
Although on the beach and in private resorts you can dress however you want, when you are visiting the rest of the country try to dress in accordance with the local clothing code, as Tanzania is a pretty conservative country. It doesn't mean you have to cover all your body, like in an extreme-Islamic country, but that you shouldn't wear shirts with deep cleavages or short skirts.
Rape Risk: LOW to MEDIUM
The number of rape incidents has alarmingly grown in the last few years, according to Robert Boaz, the director of Criminal Investigations in Tanzania. However, statistics show that most of the cases didn't imply tourists, but only local women (most of them from village communities).
Thus, you should not totally disregard the possibility of rape, although the chances to experiment with it are not huge.
How to avoid getting raped in Tanzania?

Don't walk alone during the night, no matter the place in Tanzania you are visiting.
Try to dress decently (this is the golden rule for every country when you want to keep yourself far from physical aggression).
Be on the guard whenever a stranger tries to approach you. If he asks you for a walk in a "secret, wonderful place" he knows, remain skeptical and refuse.
Risks for People Traveling with Children in Tanzania: MEDIUM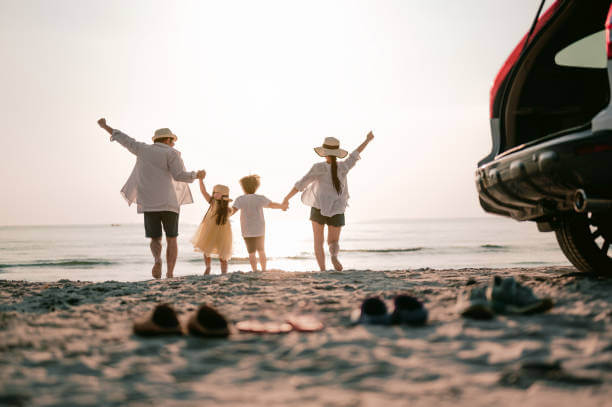 As a parent, is absolutely normal to want information about how safe is Tanzania for a family traveling together with one or more kids.
The magic ingredient for a perfect holiday in Tanzania when you have children is to do proper research about the region in which you want to go. If you know exactly what your hotel room would look like, where you can find the nearest hospital, what vaccines your family members need to make, and where you can have fun together without exposing yourself to major risks, there are few chances you won't fell in love with Tanzania.
Anyway, considering that Tanzania is a third-world country, you should expect that it doesn't have the best sanitary system on Earth. Thus, you may spend hours having your kid seen by a doctor if he/she doesn't show serious symptoms that may be signals for a deadly disease.
How to avoid unwanted scenarios?
So before leaving your home, make sure you took some pills for common illnesses such as flu, head/teeth aches, etc. with you.
Tanzania is like a paradise for children who love animals. If you want to take your kids with you on a trip to wild areas, book a safari special created for families with children, as there will be a guide prepared to satisfy the wishes and the curiosity of the little ones.
Also, in this kind of safari kids can make friends and the fact that you are surrounded by other parents will give you a high level of confidence.
Natural Disaster Risks in Tanzania: LOW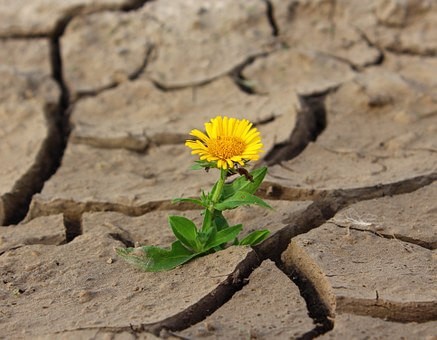 In Tanzania, the main natural disaster hazards are represented by drought, floods, and epidemics. Actually, statistics show that the main natural problem in this country is the lack of water.
However, as a tourist, your main&only concern should be related to epidemics, because there are little if no chances to be affected by rivers floods, or by droughts.
But if you do the vaccines listed below, the answer to the question "Is Tanzania a dangerous country for tourists when it comes to natural disasters?" should be "NO".
Transportation Risks in Tanzania: MEDIUM to HIGH
When it comes to transportation and local travel, it is recommended that you keep yourself up to date, especially in regards to travel in remote areas, as they can be patchy.
You should be careful in the area bordering the Kigoma/ Burundi region as there have been vehicle hijacking and armed robberies in this area - it is recommended that you drive only during the day and plan ahead in terms of choosing your accommodation, as there are not so many facilities in this area meant for visitors.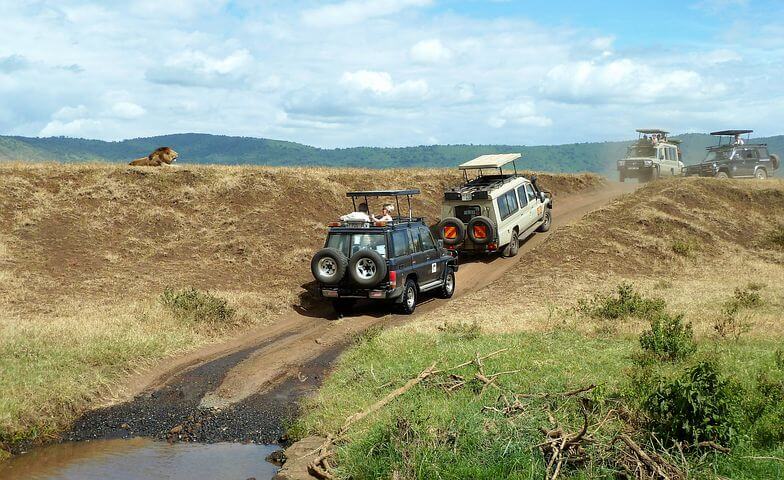 All but essential travel is advised against to the districts of Mocimboa de Praia, Palma, and Macomia in Cabo Delgado province because there are reports of more and more attacks conducted by groups affiliated with Islamic extremism.
In terms of road travel, the conditions are overall poor and the driving standards are usually erratic. Reports tell of a large number of accidents - these usually involve inter-city buses, with a number of serious bus crashes that took place, resulting in injuries and fatalities to travelers/ tourists.
It is not recommended that you drive while in Tanzania - driving can be challenging, car hire companies come with variable quality, there are no breakdown or roadside rescue services available, limited supply of roadmaps - they are usually outdated -, infrequent service stations with a limited supply of fuel as well.
Moreover, be careful when driving through national parks, as most roads within them are mainly dirt tracks which are poor and can become impassable in case of heavy rain.
You should also avoid driving during the night, as crime levels and drunk driving cases increase - do not stop for anything if driving during the night, keep the door locked and the windows up. If you are stopped by the authorities, usually at roadblocks, ask them for identification before complying with their requests or making any payments.
Night-Clubs, Pubs, and Bar Risks in Tanzania: LOW
There are no reports of serious incidents occurring within nightclubs, pubs, and/ or bars in Tanzania. Also, there have been no reported cases involving the use of spiked drinks in order to rob or assault either locals or tourists. In this respect, we can say that Tanzania is a safe place for you to party a bit - even though if you plan to travel to this country, it is unlikely that you'll spend most of your time in such facilities.
As you will most likely visit any nightclub, pub, or bar in the evenings or nights, it is recommended that you always take a taxi on the way back to your accommodation - naturally, make sure to use only licensed taxis, from reputed companies.
Also, make sure that you get in the right cab and not into the cab of an opportunist driver that will try to either scam or rob you.
It is also advised that you do not go in such places alone - you should always have someone watching after you, especially if you plan to have more than one drink. Other than that, if you keep yourself safe on your way to the nightclub, pub, or bar, and on the way back as well, you should not get into any trouble. If any local/ stranger approaches you, it is better to leave the area or just ignore him/ her.
Health Risks in Tanzania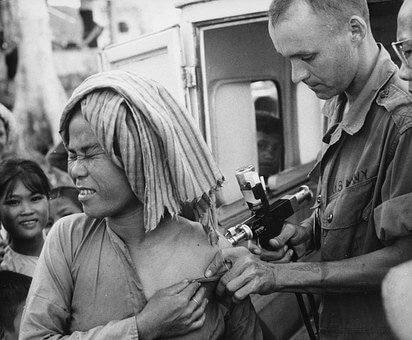 Medical facilities are rather limited throughout Tanzania, especially outside Dar es Salaam. In terms of health risks, keep in mind that cholera, dengue fever, and malaria are common in this country.
There are also reports of occasional isolated outbreaks of the Ebola virus in the Democratic Republic of Congo, one of Tanzania's neighbors - you should keep an eye out for more information on the WHO's website, in order to make sure that there have been no outbreaks of this virus in Tanzania.
Several cases of sleeping sickness have also been reported - this is a result of the tsetse flies' bite; the cases were in the north. Most other diseases usually occur in rural areas due to the limited access to sanitation.
You should take some basic safety measures when it comes to the aforementioned diseases in order to prevent any unpleasant incidents while in Tanzania - in case you require medical assistance, dial 112 and ask for an ambulance. Also, make sure that you have proper travel health insurance and enough funds to cover any treatment, medicine, or medical evacuation - better safe than sorry, as they say.
List of Vaccines You Need in Tanzania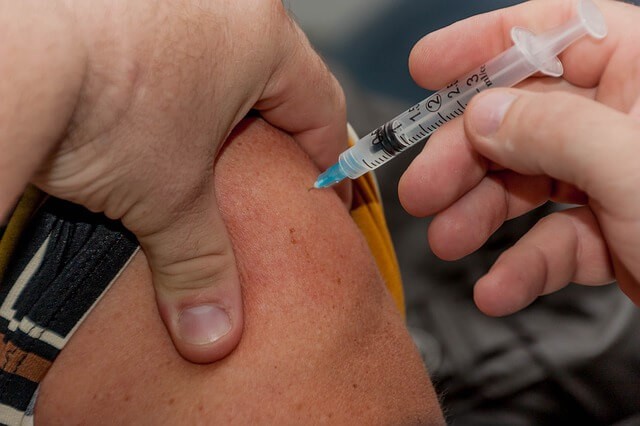 Routine vaccines (In most countries these vaccines are mandatory and you probably already have them done)
Measles-mumps-rubella (MMR) vaccine
Diphtheria-tetanus-pertussis vaccine
Varicella (chickenpox) vaccine
Polio vaccine
Optional vaccines (you might need some of them in function of the area you are visiting, your sex plans and the period of time you'll spend in Tanzania. Here you can find more information about these details.)
Most Dangerous Areas in Tanzania
Gulf of Aden and Indian Ocean - threat of piracy
Areas surrounding Dar es Salaam, as well as bad-reputed places within the city
Ubungo bus station
Masaki/ Oysterbay peninsular area
Stone Town, Zanzibar
Concluding Remarks: Is Tanzania Safe to Visit?
To conclude, like every country on Earth, Tanzania has its pluses and its minuses. Now that you are aware of both its beauties and its weaknesses, I hope you found your own solution to the question "Is Tanzania a safe place for tourists? Is Tanzania the country where I want to spend my next holiday?".