The country of Slovenia can be found in South Central Europe – at the Adriatic Sea's northern end, in the Julian Alps. It is bordered by Italy, Austria, Croatia, and Hungary.
Slovenia became independent back in 1991; it was a former constituent republic of Yugoslavia. The country is characterized by a stable democracy, historical ties to Western Europe, and a strong economy.
The country is divided into six regions – Coast and Karst (caves, hills, and the coastline), Julian Alps (mountainous northwest lakes, Mount Triglav), Central Slovenia (capital city), Southeastern Slovenia (lower Sava and Krka rivers), Pohorje-Savinjska (mountains, the Savinja river valley), and Eastern Slovenia (Mura and Drava rivers, vineyards).
In terms of views/ sights, you can explore countless panoramic roads, as well as plenty of tourist-favorite locations, such as the Logar Valley Natural Park, the Triglav National Park, the town of Pirano, or the Postojna Caves.
Like most European countries, Slovenia comes with history, tradition, and culture, all of which are emphasized through architecture and the beautiful environment. Even though the country is rather small, you can enjoy plenty of things while visiting it.
But, is Slovenia safe to visit? As we know, it is important to know a country's situation in terms of crime levels and such before traveling to it. Traveling to a country fully aware of its status, so to speak, means that you'll always be prepared to prevent and avoid something unpleasant happening to you.
This is why we've prepared for you this Slovenia safety guide! Let's take a look at the highest risks you expose yourself to while visiting this country and at some of the tips you can rely on to ensure your safety!
Highest Risks You Expose Yourself to When Visiting Slovenia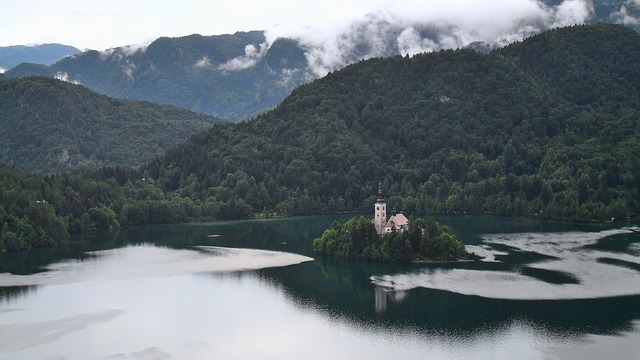 Overall Risks in Slovenia:

LOW
Slovenia is one of the safest countries in Europe, as the level of crime is 12.74, which is considered to be very low. The country comes with a safety index of 77.83 – respectively, a crime index of only 22.17.
Moreover, if we are to look at some more statistics, we find out that most people – either living or traveling to Slovenia – find it very safe walking alone during the day and safe walking alone during the night (79.46% of people).
Naturally, petty crime, robberies, and the occasional assault do occur, but these are pretty rare and do not happen randomly. Overall, most of our sources claim this country is very safe for travelers, as they had to rely only on some basic safety measures in order to make sure that they are always out of harm's way.
Now, let's see how safe is Slovenia for tourists while taking into account each of the risks you are subject to while traveling to a foreign country. As mentioned, all you have to care about as a traveler/ tourist is your own safety – and the following Slovenia safety travel tips will teach you exactly how to do that!
Pickpocketing and theft Risks in Slovenia:

LOW

to

MEDIUM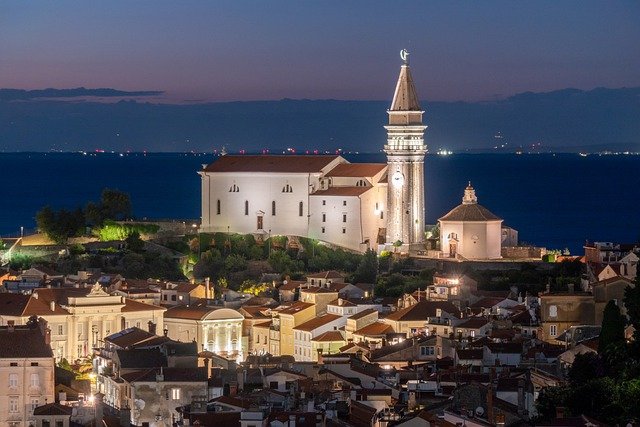 When it comes to pickpocketing and theft, Slovenia's robbery rate was 10.9 cases per 100,000 population back in 2016. Apparently, this rate was, and probably still is, continuously decreasing.
It is important to remember, however, that petty thieves – and petty crime and robberies overall – will always be a risk, no matter the country you are visiting. In this respect, you must take the required safety measures and also know how to properly avoid being pickpocketed or robbed.
How to avoid pickpocketing and theft in Slovenia?
Obviously, you'll want to be quite vigilant in tourist areas, especially if these tend to get busy really fast. We recommend you keep an eye on your valuables and avoid displaying any gadgets or large sums of money while traveling through such areas.
Also, be careful around airports or when using public transportation, as pickpockets usually frequent these places in search of their prey.
Scam Risk in Slovenia:

LOW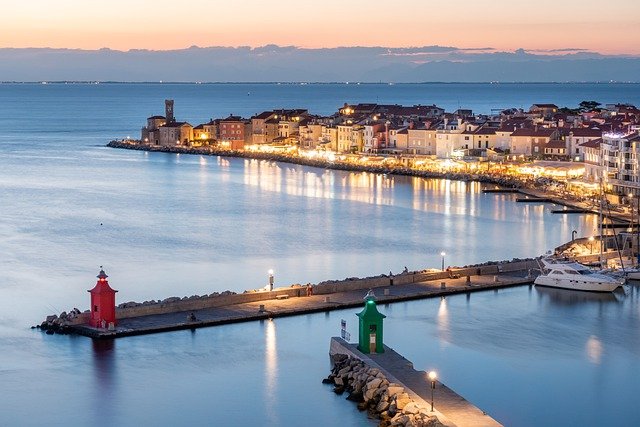 In terms of scams, Slovenia is mostly known for the "One Ring" scam. You get a call from a foreign number, but the caller usually hang-ups before you can answer. Then, you'll call the number back and, instead of talking with someone, you'll be charged hefty fees.
There are no reports related to street scams and such, but it is better to know how to avoid them, as opportunist people are likely to scam you if they see that you are a tourist.
How to avoid getting scammed in Slovenia?
In order to avoid getting scammed, our Slovenia safety guide recommends you politely refuse anyone that's trying to help or sell you something. They might ask for a fee after helping you or they might sell you goods of bad quality.
Obviously, do not answer or return any calls from foreign numbers or such – this is to be applied at all times, not only when traveling.
Taxi drivers might also try and scam you, by either not turning on the meter or by overcharging you at the end of the trip. It is better if you decide over a fare as you get in the vehicle and make sure that the driver turns the meter on. Use taxi services that are licensed with reputed companies.
Kidnapping Risk in Slovenia:

LOW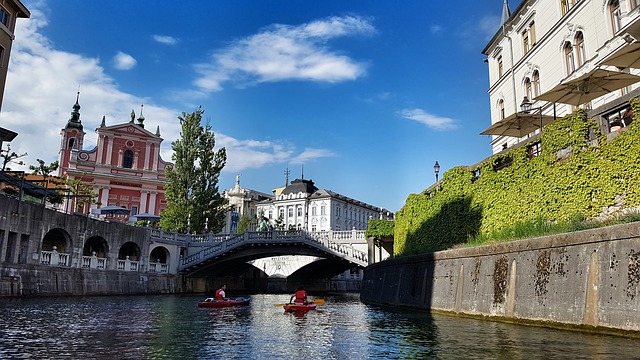 There are no reports of kidnappings in Slovenia in recent years. Back in 2016, the kidnapping rate was 0.1 cases per 100,000 population, with only 3 total kidnappings in that year, none of which involved tourists or foreigners.
As mentioned before, Slovenia is very safe when it comes to more serious crime, as the latter does not usually happen here. True, you might risk being robbed or even assaulted, but is it not likely that you'll get injured, kidnapped, or such.
How to avoid getting kidnapped in Slovenia?
Naturally, we do have some Slovenia safety travel tips that can help you prevent and avoid being kidnapped. Even though the rate is very low, you still have to be prepared.
So, you should stay away from remote areas, as well as from bad-reputed neighborhoods, city outskirts, and such. Increased caution is recommended if you are walking alone during the night.
If you plan a long-distance trip and use your personal vehicle, it is recommended that you are accompanied or that you, at least, let someone know your itinerary – trip duration, stops, and such.
Terrorism Risk in Slovenia:

LOW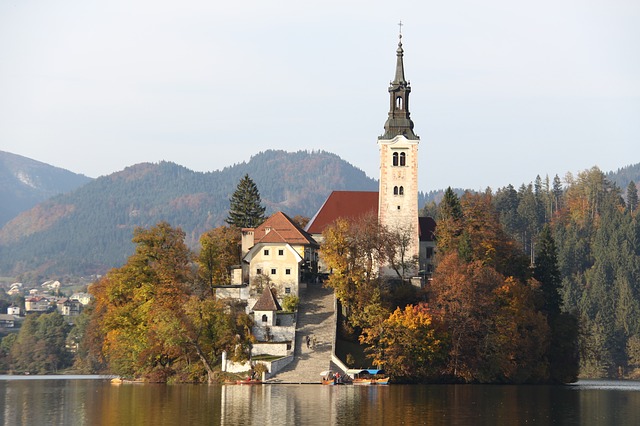 There is no recent history of terrorism in Slovenia – there have been no attacks nor any attempts of terrorist attacks. Therefore, the things you have to do to avoid terrorism are quite simple and easy to comprehend, as you will see.
Overall, you should not be worried about such incidents, as they are not likely to happen. While you do still have to keep an eye out for anything suspicious, it is better if you watch out for pickpockets and thieves instead.
How to avoid terrorism in Slovenia?
In order to avoid terrorism, you should be vigilant in tourist areas or in those areas that tend to get busy really fast. For example, it is known that terrorists usually target shopping malls, shopping districts, city centers, official buildings, places of prayer, markets, and such. In short, every place that's either crowded or important can be targeted.
While in such places, you should be aware of your surroundings and, in case you notice anything suspicious, leave the area and alert the authorities.
Risks for Women Traveling Alone in Slovenia:

LOW

to

MEDIUM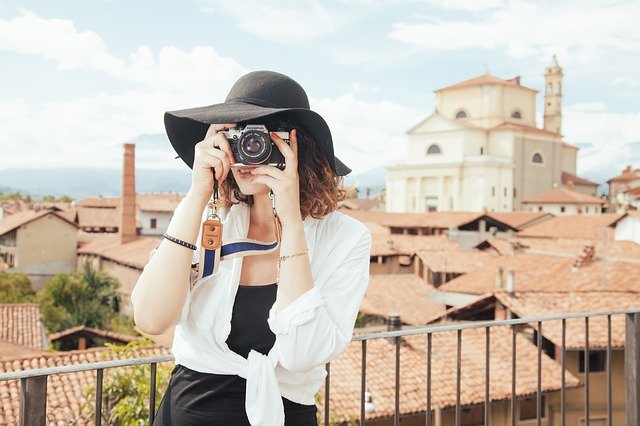 As mentioned before, roughly 78% of 270 contributors claimed that they feel safe walking alone during the night in Slovenia. Naturally, some of them were woman travelers. So, could you say that Slovenia is safe for solo woman travelers?
Well, mostly yes. While the country is overall safe, keep in mind that you may be subject to harassment or catcalling, as well as to robbery, pickpocketing, and even assault. You just have to be in the wrong place at the wrong time and you may risk being robbed.
Therefore, even though Slovenia comes with a high level of safety, we still recommend you to be cautious and avoid, if possible, traveling alone, especially through remote areas or such.
How to avoid crime as a solo woman traveler in Slovenia?
In order to avoid crime as a solo woman traveler, our Slovenia safety guide recommends you be mostly vigilant throughout your trip. Avoid remote areas, as well as bad-reputed neighborhoods and shady and poorly lit alleys.
Also, keep in mind that traveling alone comes with an increased risk of being pickpocketed or robbed, so take the necessary safety measures.
Rape Risk in Slovenia:

LOW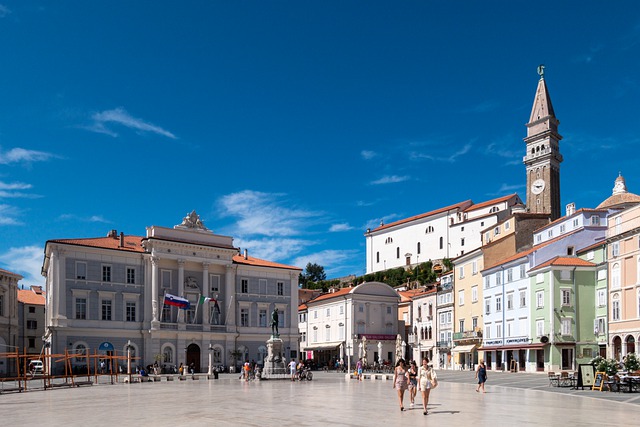 There are no reports of such incidents taking place in Slovenia in recent years. Back in 2015, the rape rate of the country was 2.0 and in a continuous decrease compared to previous years – there were 42 cases of rape in 2015 in Slovenia. However, these cases didn't target travelers or foreigners.
The streets of Slovenia are overall safe, and you don't really have to worry about much while in this country. Obviously, you do have to stay away from remote areas and such and try to stick to those that are meant for tourists.
How to avoid getting raped in Slovenia?
In order to avoid getting raped, you should – first of all -, approach a decent dress code. Moreover, you'll also want to avoid displaying any valuables, such as large sums of money or gadgets. In short, you have to try to draw as little attention to yourself as possible.
As mentioned above, stay within the areas that are meant for tourists and don't stray off the beaten path. Any remote villages or similar areas should not be visited alone.
When it comes to walking alone during the night, even though most people claim it to be safe, we still recommend you to be an extremely cautious while, and if doing so.
Risks for People Traveling with Children in Slovenia:

LOW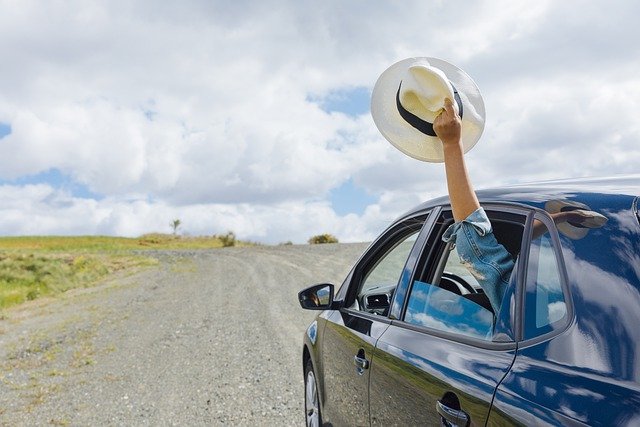 Traveling with children can sometimes be a burden, especially if you plan on visiting a rather dangerous country. However, when it comes to Slovakia, you shouldn't worry about anything serious happening to them.
When asking yourself how safe is Slovenia for tourists that are traveling with children, there's yet another question that you have to ask yourself – namely, can you keep an eye on them at all times?
Even though this country is not that popular among tourists, you may still come across large crowds or such, crowds in which your children can easily get lost. Therefore, this is the one and the only thing you have to do to keep your children safe while in Slovenia.
How to avoid unwanted scenarios?
As mentioned, keeping an eye on your children at all times means keeping them out of trouble as well. After all, it's not like pickpockets or thieves will target your children. So, make sure that they don't go too far away from you and that someone is watching over them at all times.
Other than that, you should also pack a first-aid kit with medicine that the little ones may need while in a foreign country, as well as basic treatment equipment, such as band-aids.
Natural Disaster Risks in Slovenia:

MEDIUM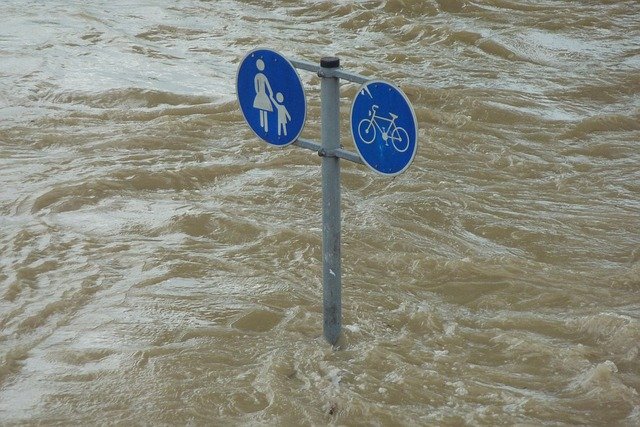 Slovenia is usually affected by floods, with a frequency of 33.3%, earthquakes, 22.2%, extreme temperatures, 22.2%, and storms, 22.2%. Out of these, extreme temperatures come with the highest mortality rate – 97%.
So, depending on the time of the year you are visiting Slovenia, you should take the necessary safety measures. During Fall/ Autumn, you should be prepared for floods, as this is when the rainy season runs. If traveling during Summer, you should take all the precautions in terms of extreme temperatures – these can rise above 30 degrees Celsius, especially in coastal areas.
Before leaving your accommodation, you should always check the local news and weather reports so that you know what to expect in terms of weather and prepare accordingly for the day.
Transportation Risks in Slovenia:

MEDIUM
If you plan on driving while in Slovenia, keep in mind that you must buy a vignette and display it on your vehicle's windscreen – this indicates that you have paid the required road tolls.
You can purchase a vignette at petrol stations, at the Slovenian Motorway Company's offices (DARS), and in outlets near the Slovene border. Failing to display or have a vignette on you will result in a fine of around 800 Euros – roughly 900 USD.
Your vehicle's headlights must be on at all times. You must also carry a warning triangle, a first-aid kit, as well as a reflective jacket with you at all times. Naturally, adequate car insurance is required.
We strongly recommend you comply with all of the driving rules, as the police can issue on-the-spot fines for several offenses – DUI, speeding, use of mobile phones without wireless headsets.
Jaywalking is also illegal and can result in a heavy, on-the-spot, fine.
Night-Clubs, Pubs, and Bar Risks in Slovenia:

LOW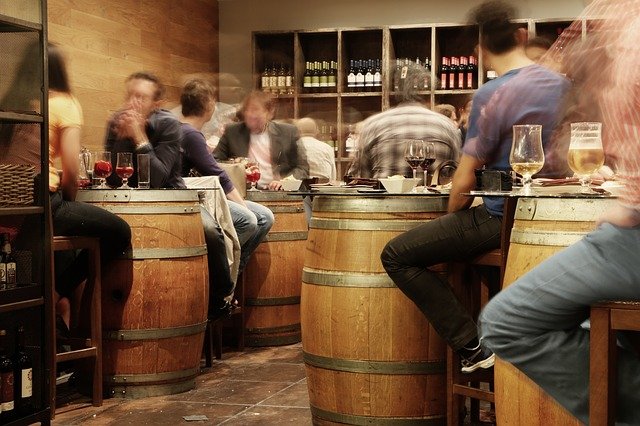 When it comes to visiting nightclubs, pubs, and bars while in Slovenia, it is safe to say that you can freely party and have a good time. There are no reports of minor or serious incidents taking place in such locations.
Naturally, you may encounter the usual drunkards that are trying to pick a fight with you and whatnot, but bar violence and such is not common throughout Slovenia.
Still, we recommend you visit only the nightclubs, pubs, and bars that are located in popular, reputed areas, and avoid those in remote areas, city outskirts, or bad-reputed neighborhoods.
Health Risks in Slovenia
In terms of health, there are no viruses, outbreaks, or diseases that you should be worried about when traveling through Slovenia. The medical facilities here are of good standards and the medical personnel is mostly well-trained and professional.
We recommend that, in case of a serious injury or such, you rely on medical facilities located within major cities and avoid hospitals in certain areas – mainly those that don't look like they are on par with the European standards.
Make sure that you travel with proper travel health insurance and that you have enough funds to cover the costs of any treatment or medicine that you may have to take during your stay in Slovenia. In case of a medical emergency, dial 112 and ask for an ambulance.
List of Vaccines You Need in Slovenia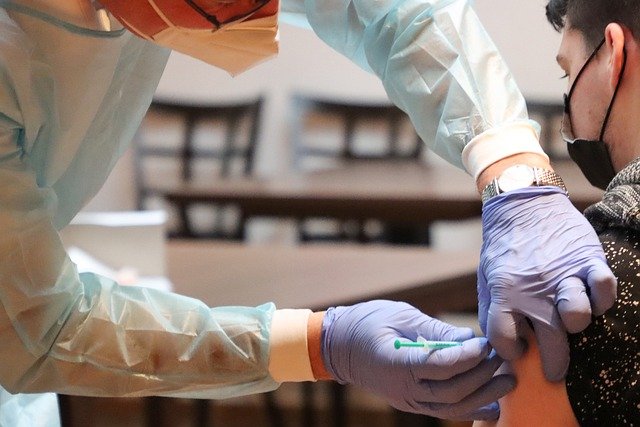 Here is a list of the vaccines that you need to take before visiting Slovenia. We also recommend you check the Slovenia-specific health advice – on the TravelHealthPro website – at least 8 weeks before your trip so that you are up-to-date with any health-related information, such as possible outbreaks or diseases that may require additional safety measures.
Routine Vaccines
Measles
Hepatitis A and B
Rabies
Most Dangerous Areas in Slovenia
As you might have guessed, there are no dangerous areas in Slovenia. Better said, there are no areas in this country that you should avoid on purpose. The crime level – in terms of pickpocketing, petty theft, and robberies – is bigger in major cities than in remote areas, obviously.
Still, we recommend you either avoid or be extremely cautious when visiting remote areas.
Concluding Remarks: Is Slovenia Safe to Visit?
So, is Slovenia safe to visit?
Well, it doesn't matter if you are an experienced traveler or just a rookie – if you want to see the beauty of a European country, then Slovenia is the right choice for you. The crime levels are fairly low, especially when compared to the US or the UK, and you have little to worry about while traveling.
As long as you follow our Slovenia safety travel tips and keep yourself safe, you should have an amazing trip!