The country of Croatia is located in the Mediterranean region of south-central Europe – to the east of Italy and on the east side of the Adriatic Sea. As neighbors, Croatia is bordered by Slovenia, Bosnia and Herzegovina, Serbia, Hungary, and Montenegro.
When it comes to climate, we have to take into account the different regions of the country – the northern part of Croatia, central, and upland. Northern Croatia comes with a temperate continental climate, while both the central and upland regions come with a mountainous climate.
Moreover, the Adriatic coast comes with a rather pleasant Mediterranean climate – meaning that autumn and spring are mild along the coast, while winter is snowy and quite cold in the central and northern regions of Croatia.
In terms of temperature, the month of August has temperatures ranging between 19 to 39 degrees Celsius, while in January the temperatures range between -10 and 5 degrees Celsius. The seaside temperatures are a little bit higher, especially in January, when the lowest temperature is at an average of 6 degrees Celsius.
As main regions, Croatia is sheltering Istria, which is a peninsula in the northwest, Kvarner, which consists of seashore and highlands, Dalmatia, which is mainly a strip of mainland and islands as well, Slavonia, which shelters forests and fields in its northeastern area, and Central Croatia, which consists of northern central highlands and is home of the country's capital, Zagreb.
Now, we all know that most European countries come with a special sort of beauty and with a lot of things to see, depending on the country we are currently living in – even though quite unknown by some, Croatia does attract its fair share of visitors.
Naturally, the eternal question we should always ask ourselves, namely is Croatia safe to visit, must be asked and answered before venturing throughout the country – and this is why we have prepared this article for you.
Stick with us and, in the following lines, you'll find out everything about Croatia's safety levels, possible dangers, and, basically, how safe is Croatia for tourists.
Highest Risks You Expose Yourself to When Visiting Croatia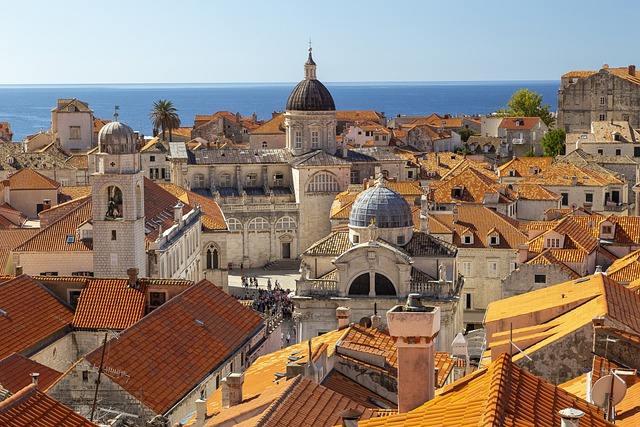 Overall Risk in Croatia:

LOW

to MEDIUM
According to some statistics, around 765 thousand British tourists have visited the country in 2017 – naturally, if we are to estimate the number of tourists of other nationalities, we can expect to see a much higher number.
Still, the number of tourists that have visited Croatia stands as proof of the country's safety – most of the visits have been trouble-free and there have been no serious incidents reported.
However, tourists/ travelers are recommended to be aware of their surroundings while outside of their hotel or traveling throughout the countryside – as the country comes with a lot of opportunities in terms of hiking and essentially going outside of the tourist areas/ regions, you are advised to keep an eye out for anything suspicious, including the rough terrain that you might encounter.
One of the main threats of Croatia is the risk of unexploded landmines – these are usually found in remote areas, but there are chances that one might encounter them around villages/ countryside. In this case, we recommend all tourists to get more information about the possible land mine location before they decide to go around the towns and in remote areas.
Naturally, do not ignore any signs that mention landmines or such – it is best if you stick to areas that are highly frequented by tourists and try not to venture out of them too far away. Areas that are known to potentially have landmines in them are the previous war zones – Eastern Slavonia, Karlovac County, some areas around Zadar County, Brodsko-Posavska County, and Plitvice Lakes National Park.
Moreover, the ongoing terrorist threat in Europe affects Croatia as well – even though this threat is relatively low, tourists must always pay attention to their surroundings and to any suspicious individuals.
Pickpocketing and Theft Risk:

LOW

to MEDIUM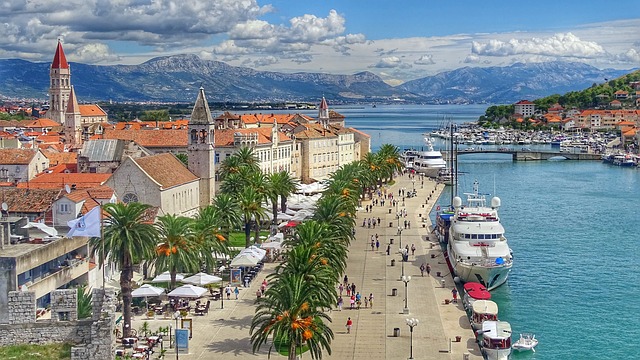 It is worth mentioning that the terror and crime rates and threats are currently relatively low in Croatia – however, this doesn't mean that you should not be careful and aware of your surroundings and expect everything to be fine. The situation can always escalate.
Obviously, pickpockets will mostly operate in busy tourist areas, which you simply cannot avoid – which is why it is recommended to keep your belongings close and all eyes on your surroundings.
Moreover, if you are a fan of clubbing, we recommend you avoid the Gentlemen's Clubs, which are known to overcharge and threaten their victims if they refuse to pay – in some cases, the amount exceeded one thousand Euros; more than just a mere overcharge.
How to avoid being robbed in Croatia?
All you have to do is to be aware of your surroundings – besides the usual safety precautions. Don't carry large amounts of cash with you and be careful when you are along the Adriatic coast, as petty crime is a constant problem here.
Also, keep your documents in a safe place, as there's a chance that they might be stolen – and keep your passport on you at all times, as you might be required to show it even when checking in or, basically, every time you are asked to identify yourself.
Scam Risk: MEDIUM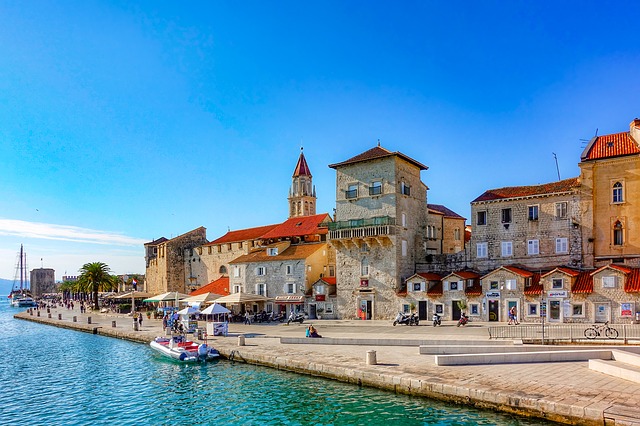 When it comes to scams, you are – as a tourist – prone to a couple of mishaps if you are not paying attention. First of all, you should check the prices of the things you are about to order in a bar/ pub/ restaurant before actually ordering.
It is well known that most owners will decide to charge extra if they find out that you are tourists – same as with the Gentlemen's Clubs. Moreover, there have been reports of locals flagging down tourist cars – mostly the cars they know they can be rented by tourists – claiming that they need help.
In the end, these victims were only helping themselves to the belongings of the tourists that stopped to see what was going on.
How to avoid getting scammed in Croatia?
You should mainly not take everything for granted – such as the prices and the people that play the victim role. Keep your main goal in mind – you are in a foreign country, trying to discover it and enjoy your time here.
This means that you should not stop for whoever flags you and that you should always check the prices of items/ food and beverages before ordering.
Kidnapping Risk: LOW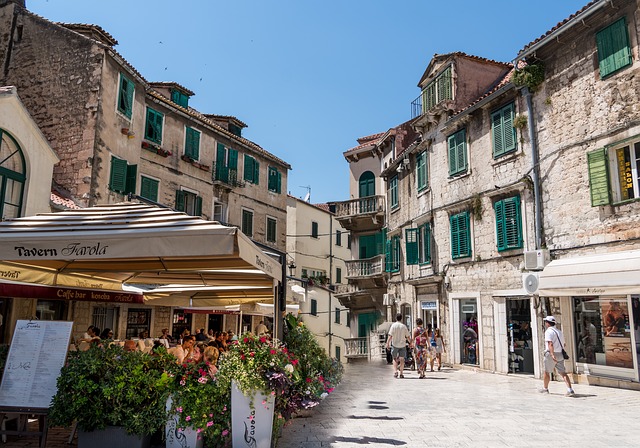 There are currently no reports of recent or past incidents that involve kidnapping, or anything related to this kind of incident – in short, the worst you can expect from a suspicious stranger that approaches you is getting robbed.
However, as you might remember, our Croatia safety guide has mentioned that things can quickly escalate – therefore if you want to ensure your safety, it is better if you always keep an eye out on your surroundings.
How to avoid any unwanted scenarios in Croatia?
There is only one rule in this case – avoid any contact with locals or strangers that seem even remotely suspicious. They may be affiliated with a gang or such and they surely know that you are a tourist.
One of our Croatia safety travel tips advises you to keep away from remote areas, shady alleys, or the slums of the cities – if you do this, you ensure your safety more than enough.
Rape Risk: LOW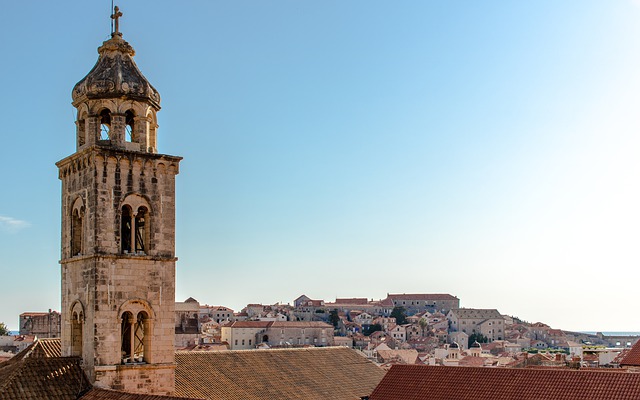 The number of such incidents was quite considerable, especially after the war that ended in 1995 – the government offers support to the rape incidents that followed the war even to this day.
However, the situation is much better now, as there are no recent reports of such incidents – judging by the information we found, the situation is overall stable in Croatia, with nothing else than petty crime threatening the tourists/ travelers.
Still, it is better if you come prepared for anything, given the fact that you are in a foreign country, where you don't know as much as you should about the locals and their laws and customs.
How to avoid unwanted scenarios in Croatia?
Our Croatia safety guide recommends you avoid visiting any remote areas or wander on shady alleys and throughout the slums of the cities – naturally, as a woman, you'd want to dress appropriately/ decent when you go out so that you don't spark any conflicts between you and the locals and attract any unwanted attention.
Terrorism Risk: LOW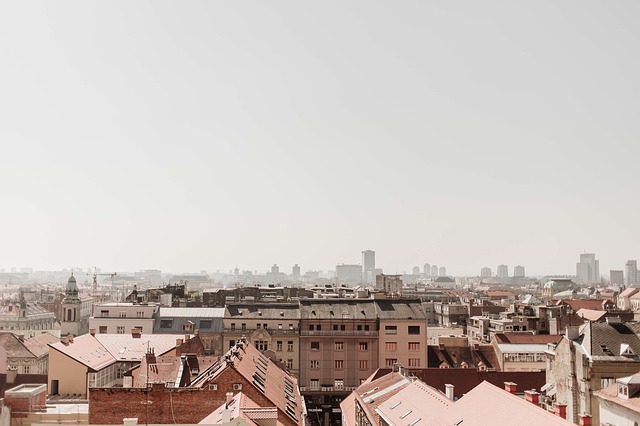 As mentioned before, Croatia's situation is currently stable and there have been no serious incidents reported recently – in this respect, the threat and risk of terrorism are also low, with little to no chances of something bad happening, so to say.
However, we all know that some countries in Europe have been recently targeted by terrorist attacks and, therefore, is it better if you are prepared in case something happens.
How to avoid being the victim of a terrorist attack in Croatia?
On our list of Croatia safety travel tips that regard terrorism, we have one tip that advises all travelers and tourists to be extremely careful when in highly populated areas, areas that are frequented by tourists, places of interest, and places of prayer – as these are likely to be targeted by terrorists.
If you notice anything suspicious going on and you suspect a terrorist attack, it is recommended that you leave the area, go to the authorities, and give them a full report of what you have just seen/ noticed.
Risks for Women Traveling Alone:

LOW

to MEDIUM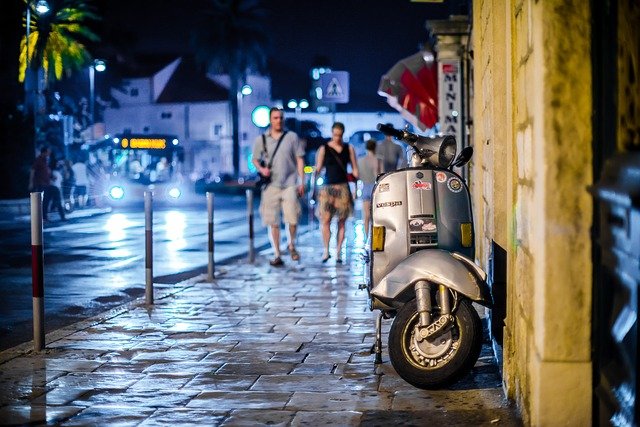 So, is Croatia safe for solo women travelers? Well, even though the situation is pretty stable here and there have been no major incidents reported, it is still very likely for a solo women traveler to be targeted by pickpockets and gangs of robbers.
The situation is obvious – you are a woman and you are alone among a sea of strangers and, in some cases, a sea of locals. If people notice that you are a foreigner, so will the pickpockets and thieves.
How to avoid unwanted scenarios as a solo woman traveler in Croatia?
First of all, you should always try to stick with other groups of tourists – even though you don't know them, it is better to be in areas that are frequented by tourists and always have people around you so that pickpockets and thieves cannot act.
This Croatia safety guide recommends all solo women travelers to never go alone on the streets, especially during the night – if you plan on going to a club late in the evening, you should get a taxi on your way back to the hotel.
Risks for People Traveling with Children: LOW
Given the fact that the risk of kidnapping is low, you should not worry about such things – instead, you should worry about your children getting lost in the crowds that you might encounter.
Moreover, it is highly recommended to always be accompanied when having a child with you – you have to realize that you cannot keep an eye on them at all times and that you will be forced to leave them unattended from time to time.
Of course, it is quite unlikely that any locals will take advantage of this and kidnap the children – instead, as mentioned above, the children will start roaming around until they are too far away for you to see.
You should always have someone keep an eye on them, especially if you are in a highly populated place.
Natural Disaster Risk: MEDIUM
The most common natural disasters that might occur in Croatia are floods, forest fires, and earthquakes. Among these, we also have drought, extreme temperatures, and storms.
It is worth mentioning that floods come with a frequency of 40.9% - these occur with little given notice and can be quite dangerous, as they lead to disruption of transport and water flows.
If you want to consider every single natural disaster before leaving your accommodation, we recommend you check the weather report, both online and both via the news and radio stations available in the country.
List of Vaccines You Need When Visiting Croatia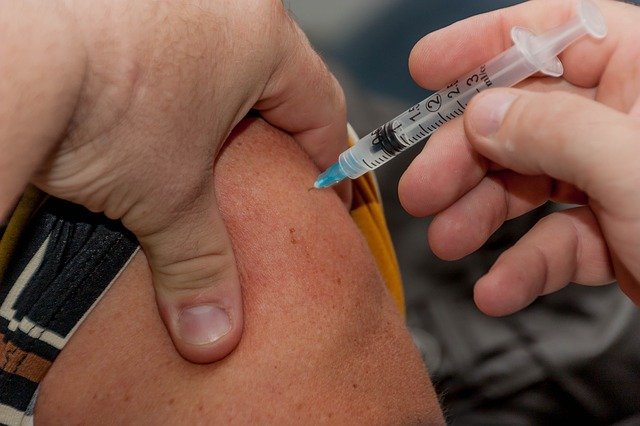 Long before visiting Croatia, namely at least 8 weeks prior to your trip, it is recommended that you visit your doctor and check the specific country's health advice as well – when it comes to how safe is Croatia for tourists in terms of health, the country is as safe as the tourists make it.
This being said, here is a list of the vaccines that you need to take before visiting the country – but, as always, a visit to your doctor is highly recommended.
Routine Vaccines
Hepatitis A
Rabies
Hepatitis B
Concluding Remarks: Is Croatia Safe to Visit?
So, in the end, is Croatia safe to visit? Even if you may think that Croatia is not worth visiting, we assure you that the country comes with its own show, so to say – a variety in temperatures and terrain and with quite interesting culture and customs as well.
In terms of safety, as mentioned before, Croatia is, overall, safe to visit – if you always take the basic safety measures and keep an eye out on your surroundings, your trip will leave you with nothing but good memories to look back on.