South Sudan might be one of the most famous countries in Africa, but that does not mean that it is the safest. On the contrary- daily reports of violence, armed groups, and high rates of criminality make tourists all over the world avoid this area.
When it comes to South Sudan, the dangers are even higher and this is why the Foreign and Commonwealth Office advises against visiting this country and especially this part of the country.
Whether South Sudan is safe or not for you and your family is a matter that only you can decide. This is why we provide you with the South Sudan travel guide you need in order to have a fun and enjoyable journey with no unpleasant interferences and events that might alter your African experience. Check out our South Sudan safety tips.
Highest Risks You Expose Yourself to When Visiting South Sudan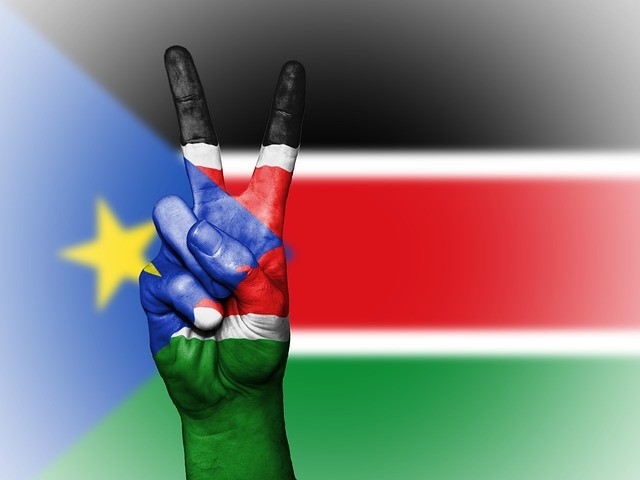 Overall Risks in South Sudan:

HIGH
From acts of violence to dangerous challenges posed by the local travel, South Sudan comes with many dangers that could alter your journey. Authorities advise against traveling to this part of South Sudan, especially if you plan a tourist trip.
If your trip cannot be canceled or whether it is compulsory, you should be very well-informed about the political and social situation in this country and follow our tips, which will help you get prepared for every situation South Sudan might expose you to.
Check out the next South Sudan safety tips and learn how to avoid any unpleasant situation during your stay there.
Pickpocketing and Theft Risks in South Sudan:

MEDIUM

to

HIGH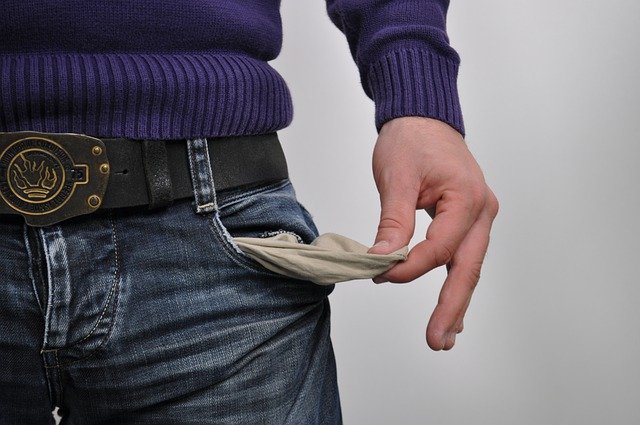 Fighting, armed robberies, and petty thefts are pretty common in this region and can be indiscriminate. The security situation is quite volatile and many reports of such dangerous situations have been recorded, especially directed towards foreigners, who are seen as target victims.
How to avoid pickpocketing and theft in South Sudan?

If you want to stay safe during your stay in South Sudan, make sure you are equipped with the right telephone numbers and- if it is possible- try to be always accompanied by a tour guide or a large group of people, in order not to be perceived as a target victim.
What is more, since criminals tend to be interested in tourists' belongings, try not to leave your luggage unsupervised and do not carry large sums of money, jewelry, or expensive gadgets.
Violence Risk in South Sudan:

MEDIUM

to

HIGH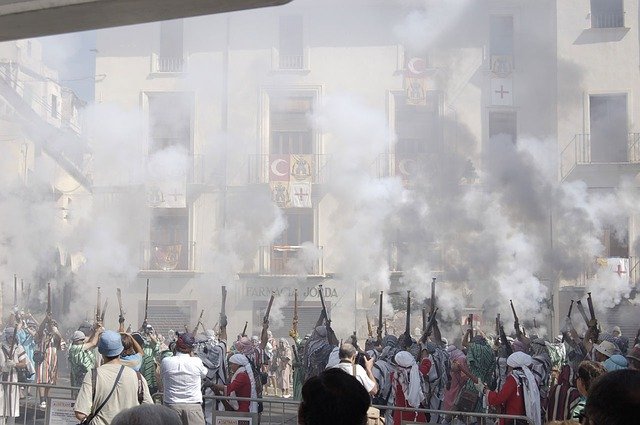 Because South Sudan is characterized by great political, economic and social turmoil at the moment, violence might appear out of nowhere. Large gatherings, armed men, and political rallies are common around this area and a high level of caution should be exercised in order to avoid being a victim.
How to avoid violence in South Sudan?
In order to avoid being a victim of violence in South Sudan, you should stay away from large gatherings, political rallies, and other protests, as they might turn violent afterward. What is more, it is advisable to avoid walking at night, especially in isolated areas, by yourself.
If you get involved in such unpleasant events, try not to resist the attacker and do not hesitate to get help from the local authorities.
Scam Risk in South Sudan:

LOW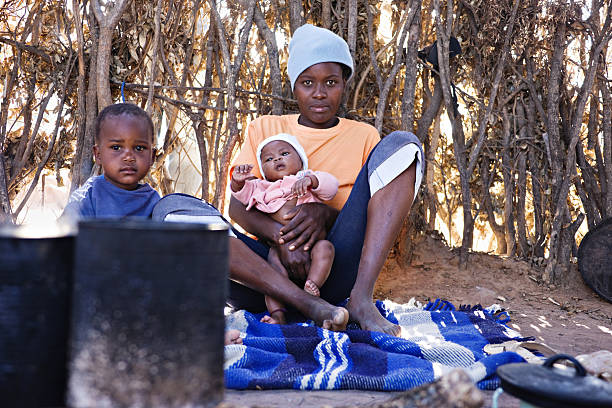 The only reason the scam risk in South Sudan is labeled as low is that, due to the country's condition, people/ locals are more likely to just try to rob you than to pull off a scam - due to the lack of jobs or even payment from their current jobs, more and more locals resort to plain criminality. Therefore, it is quite unlikely that someone will try to scam you, as they will just rely on petty theft or assault in order to get what they want.
How to avoid getting scammed in South Sudan?
However, if you come across any locals that won't rely on crimes and will actually try to scam you, it is better to just walk away and seek refuge - they might start with asking you for money or something similar, but they may end up assaulting you if you refuse to help them. Given the country's current status, it is better to ignore any stranger that approaches you.
Kidnapping Risk in South Sudan: MEDIUM to

HIGH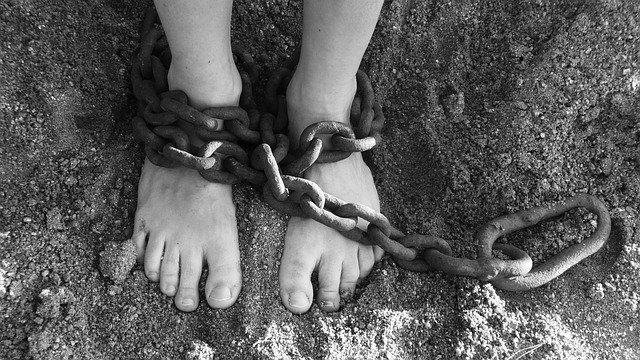 Most of South Sudan's kidnapping reports tell that the ones kidnapped were mostly regional nationals or South Sudanese - still, this doesn't mean that foreigners aren't targeted. Currently considered one of the most dangerous countries in the world, South Sudan faces tens of incidents every single day - including kidnappings and arbitrary detentions.
How to avoid getting kidnapped in South Sudan?
If you plan on traveling to South Sudan, it is recommended that you are not alone during your stay - have friends or family travel with you and employ a trustworthy travel guide. However, if you plan on having a longer stay in the country, it is advised that you hire a personal protection team to guide and protect you throughout South Sudan.
Obviously, stay indoors during the night and avoid driving as well. If you travel accompanied by someone, make sure that you stick together at all times.
Terrorism Risk in South Sudan:

MEDIUM

to

HIGH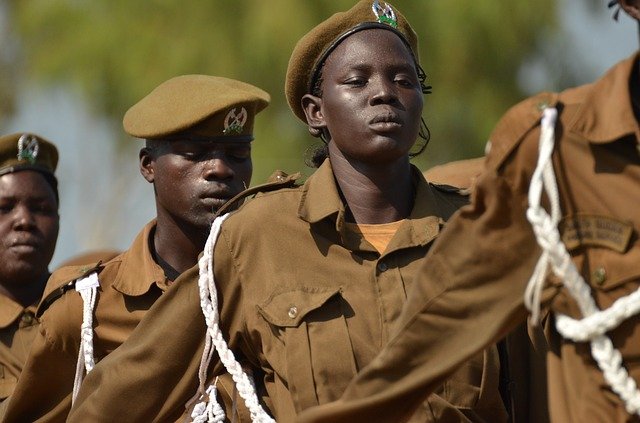 As in most of the countries in Africa, terrorist attacks are likely to happen and can be indiscriminate. Public places such as markets, tourist attractions, and most well-known streets might be the target locations for terrorist groups, as these are mostly visited by tourists all around the world.
How to avoid terrorism in South Sudan?
Because the risk of encountering a terrorist attack is pretty high when traveling in South Sudan, you should keep a high level of vigilance and caution, but also skepticism during your stay there.
In order to avoid being the victim of a terrorist attack, you should pay attention to the people around you, as well as avoid staying in the places mentioned above for too long. In this way, you can stay safe and avoid such unpleasant and dangerous events when visiting South Sudan.
Risks for Women Traveling Alone in South Sudan:

MEDIUM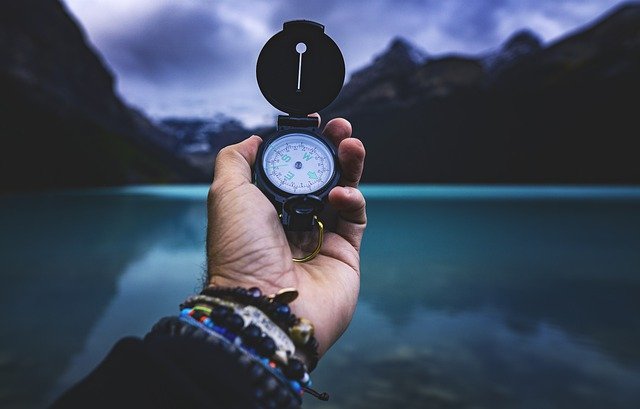 When traveling in South Sudan as a solo woman, you must know that certain risks are likely to transform your journey into quite a challenge. This is because tolerance towards indecent clothing and flashing expensive objects such as telephones and gadgets, jewelry, and brands can tempt criminals to consider you a target victim.
Traveling on very crowded streets and getting out alone at night can also be dangerous activities you might want to avoid.
How to avoid crime as a solo woman traveler?
In order to stay safe during your journey if you are a woman traveling alone in South Sudan, there are certain tips you might want to consider and things you want to avoid. First of all, try to be accompanied at all times by a local guide who knows what areas you should avoid and how to stay safe.
What is more, try to keep your valuables in your luggage and do not carry large sums of money and valuable objects with you when you are in town. Knowing these basic tips could help you stay safe during your journey and avoid any unpleasant situations that could ruin your journey or harm your health.
Rape Risk in South Sudan:

HIGH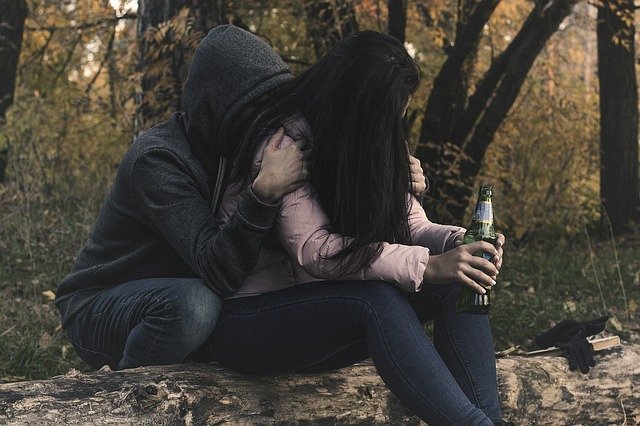 According to most news outlets, rape is still endemic in this country. Around 24,000 women are at risk of rape due to the continuous conflicts of this country and age does not seem to matter here - reportedly, girls as young as eight live with this fear. Therefore, we can safely assume that, as a tourist - especially as a solo woman traveler - South Sudan is not a safe place to be.
Keep in mind that any instance of petty crime or violent assault can escalate at any time. Moreover, given the fact that weapons are easily obtained in South Sudan, you will most likely be threatened at gunpoint if you are to meet one of the criminals living here.
Obviously, if you want to avoid any kind of scenario, you should either reconsider your travel destination or travel within a group that can provide you with the necessary protection.
How to avoid getting raped in South Sudan?
As mentioned above, you should not be traveling to South Sudan alone. You risk being robbed and whatnot at almost every corner, including drive-by thefts, violent assaults, and such. If you want to avoid any unpleasant scenarios, you should travel in close proximity to other tourists or have a personal protection team/guard with you at all times.
Risks for People Traveling with Children in South Sudan:

HIGH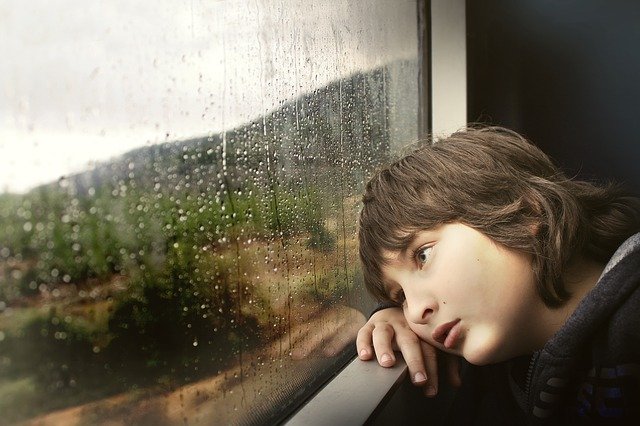 Given the aforementioned statements, it is safe to say that you should not bring your children with you in South Sudan. They are at risk of being kidnapped, assaulted, and even raped if caught by criminals. Remember that most organizations advise against all travel to this country - we don't have to mention that this warning applies to adults and that the fact that children should not be in South Sudan is pretty much self-explanatory.
How to avoid unwanted scenarios?
If, however, you plan on bringing your children with you to South Sudan, we advise extreme caution - you'll have to keep an eye on them at all times and make sure that no one with ill intentions is around them.
For increased safety, it is also recommended that you equip them with an alarm and teach them how to trigger it, as well as with a GPS tracking device so that, in case they get lost - which should not happen -, you can easily find them.
You should also limit the time you spend outside of your accommodation, avoid remote or bad-reputed areas of the major cities. Keep your children under surveillance at all times after leaving your hotel.
Natural Disaster Risks in South Sudan:

LOW
The only dangers you expose yourself to when visiting South Sudan are the floods and the droughts that might happen during the rainy season and the dry season. As an unfortunate result, roads might get blocked and some areas might be inaccessible.
Transportation Risks in South Sudan:

MEDIUM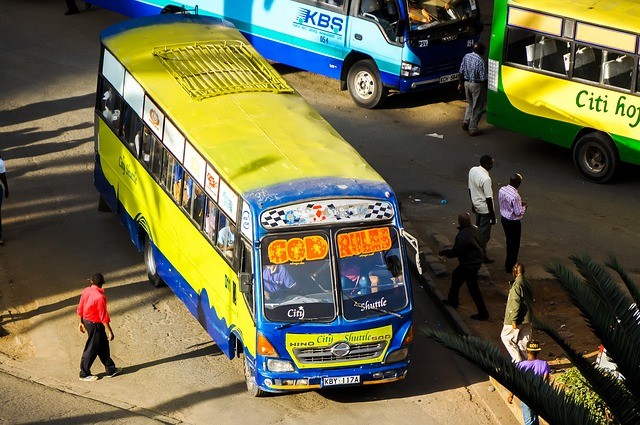 If you plan to rent a car and use it to travel around this area, you might want to know what you're getting yourself into. From the road conditions to the driving standards, South Sudan comes with many disadvantages for drivers.
In order to avoid trouble when driving in South Sudan, you should have a fixed itinerary and be very well-informed about the present situation in the area you're traveling to. You are advised to avoid driving on isolated roads and use only the major ones. A local guide should be hired, in order to avoid getting lost.
If you plan on traveling to South Sudan from June to November - the rainy season -, keep in mind that most roads will become impassable and that some parts of the country can get inaccessible. It is also recommended that you avoid the Juba-Nimule road, as reports tell of daily conflicts between armed groups - in this area and across the country.
When it comes to driving conditions, they are overall poor - a few to no surfaced roads, dirt roads even in residential areas, almost no street lighting during the night, vehicles with no lights, and roads are used by rickshaws, pedestrians, and donkey carts alike.
Most checkpoints come with armed men that will ask travelers for a fee in order to pass - the same applies to public transportation or long-distance buses, fees being collected from both drivers and passengers.
In short, if traveling to South Sudan, it is recommended that you do not rely on yourself driving or on public transportation - secure a tour from a reputed travel agency and travel only with the vehicles they put at your disposal if any.
Night-Clubs, Pubs, and Bar Risks in South Sudan:

HIGH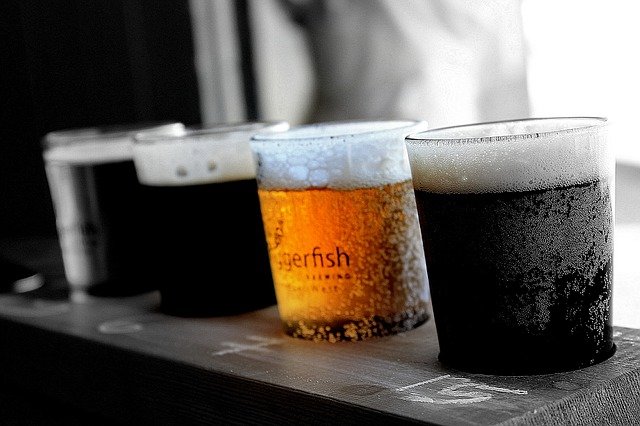 Well, it should be quite clear by now - South Sudan is definitely not the country where you could enjoy a couple of drinks during the evening. Even if there are no reports of incidents occurring in such facilities, it is highly likely that you'll encounter criminals and drunkards that will most probably try to start a fight, especially if they notice a couple of tourists in the bar/ pub.
However, as most conflicts happen outside, you could spend some time in a nightclub, pub, or bar - still, we recommend you to rely on those that are located within your hotel/ accommodation. You should avoid traveling through the city only to visit a certain pub/ bar. These might be sheltering armed men or such that will probably try to rob/ assault you.
Health Risks in South Sudan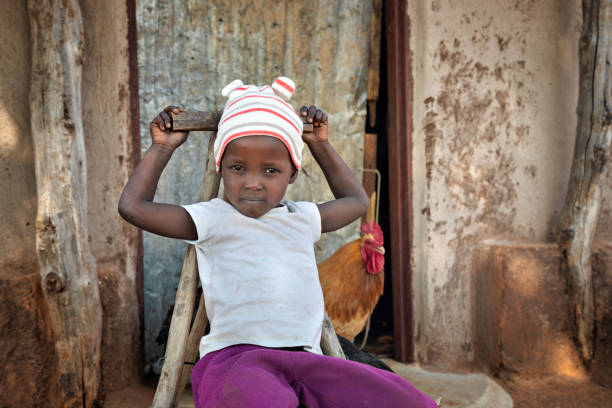 The medical care and health facilities of South Sudan are extremely limited, especially outside the city of Jaba. Serious injuries or medical problems do require medical transfer to Kampala or Nairobi - if you are in South Sudan during its rainy season, keep in mind that evacuation flights are usually held on the ground for hours until the weather gets better.
In short, do not get injured during your stay in Sudan - even if you travel with proper travel health insurance and enough money to cover the costs of any treatment or medicine, which you should do, you might be stuck there for hours until receiving proper medical care, thus risking your life. It is recommended that, during your trip, you take all things lightly, and don't engage in any dangerous activities.
List of Vaccines You Need in South Sudan
In order to be prepared for everything in Africa, you must acknowledge that a visit to your health care provider who can advise you properly about the risks this continent comes with is compulsory.
As the rest of the continent, South Sudan is limited when it comes to medical care, so you need to make sure you're equipped with the proper medical insurance and the right vaccines in advance.
Among the most common diseases found here are malaria and water-borne, poliomyelitis, and measles. The HIV virus is also very common and can be dangerous. In case you contact one of these diseases, be prepared with large sums of money because medical costs tend to be quite high in this area. You should also be prepared with important telephone numbers which can help you in case of trouble, as well.
Most Dangerous Areas in South Sudan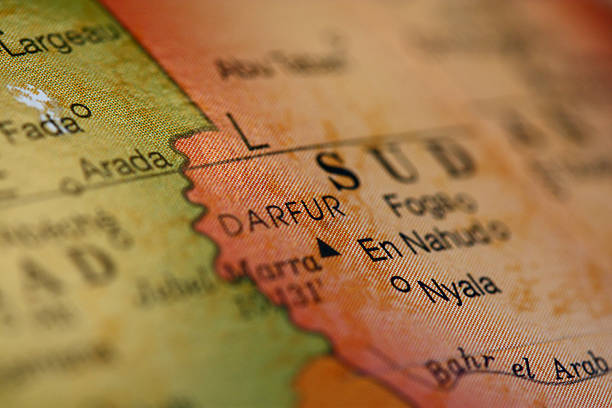 Even if, as a whole, South Sudan poses a medium risk of danger, there are certain areas that you might want to avoid if you decide to visit this country. Here are the notorious places that you might want to avoid when planning a trip to South Sudan- for your own well-being and safety.
The 5 Darfur States: Because the security situation in Darfur is unstable, the FCO advises against travelling to this area. From banditry to acts of violence and from kidnaps to terrorist attacks, these states come with many risks that you can avoid by simply not visiting this part of the country. Do not forget to put your safety first at all times.
South Sudan-Libya border: This area is notorious due to the reports of trafficking in goods and people. What is more, armed militants are likely to be met here, so, for your own safety, do not risk to visit this dangerous area.
White Nile, North Kordofan, Sennar States: Violence is likely to be encountered here, so you should be aware of your surroundings all the time and avoid conflictual areas such as these ones.
Eastern South Sudan: Kassala, Red Sea States, Gedaref: Even if this area is characterized by a peaceful atmosphere at the moment, the situation can deteriorate very fast. Travel only on major roads and check with the local authorities during your stay here.
Southern Kordofan, Abyei, Blue Nile: Travelling to Abyei Administrative Area comes with risks regarding the political turmoil. South Kordofan is also characterized by a conflict between the South Sudanese Armed Forces and South Sudanese People's Liberation Army-North. This is why risks of getting harmed by landmines or unexploded ordnance might appear in this area.
Concluding Remarks: Is South Sudan Safe to Visit?
With these tips in your pocket, you are well equipped to enjoy a nice journey. Do not forget to exercise a high degree of caution during your stay, leave your valuables at your accommodation and stay alert every time. You can stay safe in South Sudan if you follow these important steps.