Togo is deemed as one of the nicest places that can be found in Western Africa. The country shelters white and sandy beaches – for those of you that want to catch a bit of sun and sea while on holiday -, small distances from one place to another, as it is relatively small, pretty good roads, and friendly people.
Togo's capital city, Lome, is probably the best place where you can start your trip and explore this country. From here, you can go to the borders of Aneho or Lake Togo, namely in Togoville. Most people that have visited Togo recommend hiking and trekking in areas like Kpalime, because of its hilly surroundings, Kara, and Tamberma Valley where you can see the Tatas.
The country is split into three main regions, the Maritime Togo which is located on the Atlantic Coast and it is also the region that most tourists want to visit and see, Central Togo, home of forests and rolling hills, and Northern Togo, also known as Kara, where the Kabye people live.
The weather is mainly warm to hot in here, ranging from 27 to 30 degrees Celsius. The climate is dry and the country has tropical savanna characteristics. The southern region of Togo has two seasons of rain, from April and July and from October to November, respectively.
It is indeed worthy of being named one of the nicest places in Western Africa, but one question remains. Is Togo safe to visit? Well, today we are all about giving you an answer to that question – therefore, let's start our Togo safety guide and find out what you can expect while visiting it.
Highest Risks You Expose Yourself to When Visiting Togo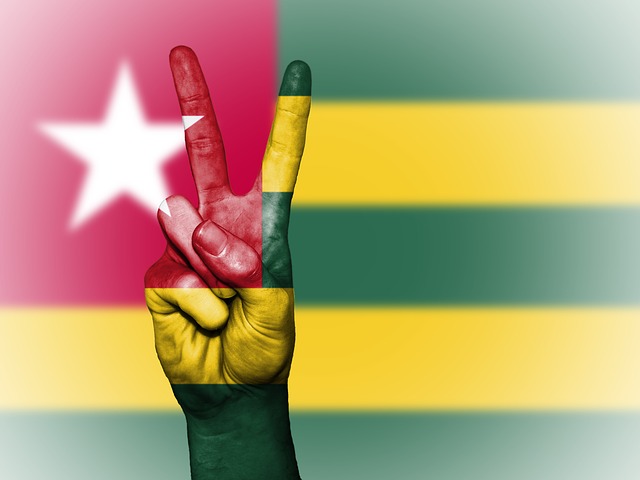 Overall Risks in Togo:

MEDIUM

to HIGH
At the moment, it is recommended that any tourists visiting Togo remain cautious and aware of their surroundings at all times. There's also a threat of terrorism in place, with various groups that might target tourists without warning – Moreover, the rates of petty and serious crime are quite high in this country, so it is better if you keep an eye out for any suspicious activity.
Protests are occurring frequently in Togo, mainly because of the country's political instability – these protests and marches have been taking place in Lome and throughout the country, starting with the month of August 2017. The protesters' main demand is that the government restore the 1992 constitution.
Despite the fact that the government has banned all protests, the groups that are part of the opposition may always schedule new ones that can put you in danger. That's why one of the main Togo safety travel tips is to keep away from the large crowds of people or demonstrations – as they may turn violent.
Pickpocketing and Theft Risks in Togo:

MEDIUM

to HIGH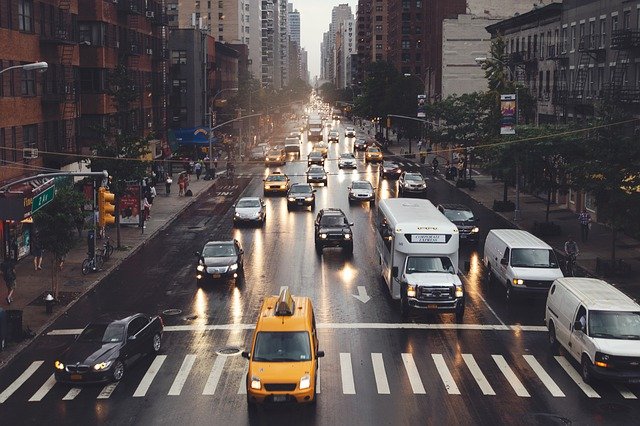 Petty crime is pretty common around the country – but you should be careful as the violent crime happens as often as thefts and pickpocketing. You should be careful while in the capital, Lome, and in the areas that surround it, mainly in the markets and on the beaches.
There is no rule for the right time of day in which you should travel in order not to get approached by any strangers – criminals attack their targets during the night and during the day as well. Therefore, this Togo safety guide recommends that you never walk alone while visiting this country.
How to avoid pickpocketing and theft in Togo?
If you are traveling by car, you should take extra precautions in terms of car-jacking and staged accidents, as there reportedly do occur frequently in Togo. You should keep your car doors locked at all times and don't stop in the middle of the road for no reason.
While you may be compelled to do a good deed and help a stranger on the road, it is recommended that you just keep on driving – after all, it's better to be ignorant than the victim of an ambush.
Naturally, the basic rule when visiting a foreign country is to not resist any armed attack and cooperate with the criminals – the situation may escalate and turn violent if you don't comply.
Scam Risk in Togo:

MEDIUM

to

HIGH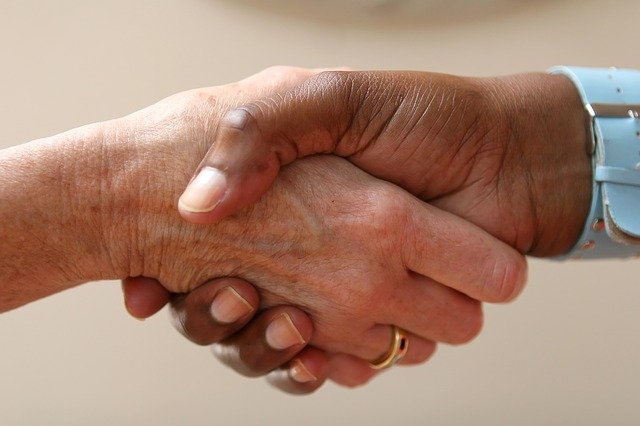 In terms of scams, no one is really safe, that's why you should learn to identify and protect yourself from the common fraud schemes – most of which you may encounter while visiting Togo.
As you probably already know, there are plenty of scam artists that operate in Africa, in general. Therefore, it is very likely that there are some of them in this region of Western Africa as well.
The most common scams come in the form of friendship, romance, employment opportunities, business ventures, and many, many others. The main risk of these is the financial risk – one moment of carelessness and blind trust offered to someone, and you can be left with no money, no means of getting back home, nothing.
Of course, if any locals request funds from you, you should refuse this immediately; don't even give it a second thought. Moreover, if you meet someone online and the main reason for your visit to Togo is to meet that someone – you should either take the required precautions or stay home and be safe.
How to avoid getting scammed in Togo?
Among what we have mentioned so far, ATM and credit card frauds do occur in Togo, and these are the ones you should pay attention to because you won't even realize when they take place.
However, avoiding these is very easy. First of all, if anyone else is handling your card, make sure to keep an eye on it at all times and don't let that person go out of your sight. Moreover, it is recommended that you always withdraw money from within a bank and not from an ATM, as they might be rigged.
If you stick to these Togo safety travel tips, you should have no problem keeping yourself and your money safe and sound.
Kidnapping Risk in Togo: LOW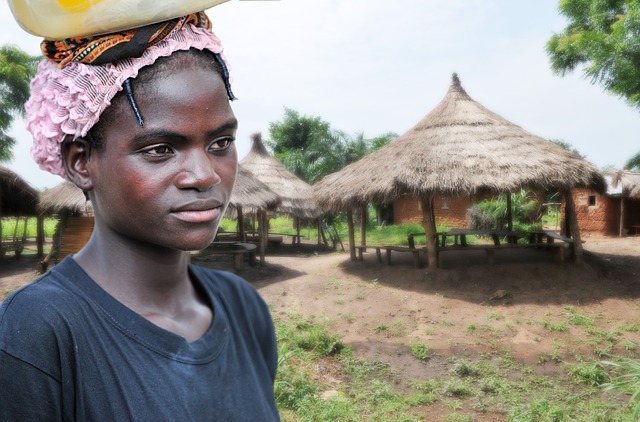 So far, there have been no reports of kidnapped tourists or locals in Togo. However, the most security and safety-related sources recommend that you keep a low profile and take some general cautions against kidnappings while you visit this country.
There are no reports, indeed, but the risk is there, so it is better that you do not take any chances and keep yourself safe.
How to avoid getting kidnapped in Togo?
The main rule you should respect if you don't want to be kidnapped is to look just like a common person – after all, you want to discover this country and not show off to the locals. Keep away any gadgets, such as cameras or phones, and keep your wallet and papers in a safe place in your backpack.
Terrorism Risk in Togo:

MEDIUM

to

HIGH
There is a significant threat of terrorism that lurks over the lands of Togo. The most common targets that terrorist groups choose are places of worship, airports, train stations, and other transportation hubs, official buildings, such as government buildings and schools, and public areas that represent an interest for tourists.
You should try and avoid these places, especially if they are too crowded. Of course, we are not telling you to keep away from all of the restaurants and coffee shops in Togo, but we recommend that you tread with caution. Choose to visit and eat in the places that don't draw attention and are not visited that much, as those might be targeted.
How to avoid terrorism in Togo?
Other African countries, such as Burkina Faso, Cote d'Ivoire, and Mali, have already been targeted by terrorist groups – the places that suffered from such attacks are mainly cafes, hotels, restaurants, and beaches resorts. Therefore, as mentioned before, you should choose the ones that are not too crowded or not mainly designed for tourists.
Moreover, if you notice anything suspicious, our Togo safety guide recommends that you flee the area as soon as possible and notify the authorities – there is really no reason to waste time analyzing the situation, as this may increase the chance of you being exposed to danger.
Risks for Women Traveling Alone in Togo: HIGH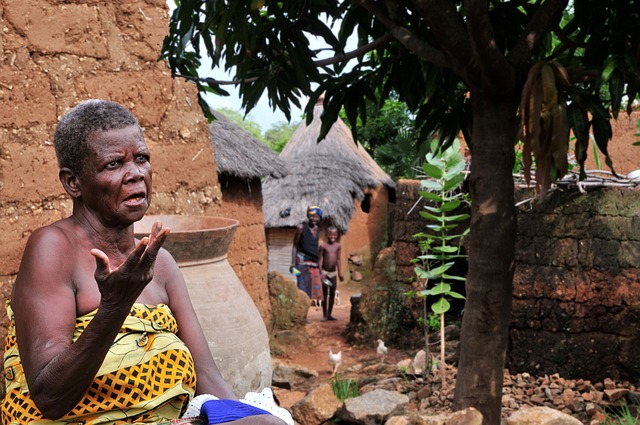 So far, by reading this article, you have learned that it is not recommended to travel alone in Togo, mainly because of the violent and petty crime that occurs commonly in this country. So, is Togo safe for solo women travelers – the answer is clearly no.
You will not be able to protect yourself if, for example, a thief tries to snatch your purse. In this case, you should travel with a group, or join another group of tourists – or even get a trustworthy guide through your travel agency. Don't put too much trust in any of the locals, as they might be working with the criminal groups that reside in the cities of Togo.
How to avoid crime as a solo woman traveler?
When it comes to how safe is Togo for tourists, it depends on their numbers and on the precautions they take before leaving their hotel – don't go into any remote areas and stick to the ones that are meant for tourists.
You'll also want to stay within your accommodation in the evening and during the night - there's really nothing for you to see outside in such times, other than thieves, criminals, and locals/ strangers with evil intentions, so to say. As mentioned before, you should always be part of a group when traveling, especially if you plan on visiting remote or dangerous areas.
Rape Risk in Togo: LOW
Same as in the case of kidnapping, there have been no recent reports of individuals suffering any unpleasant situations. As we mentioned at the beginning of this article, the people of Togo are generally friendly, with a few exceptions – however, those exceptions rely on petty and violent crime to fulfill their needs.
How to avoid getting raped in Togo?
However, it is recommended that you do not act carelessly when it comes to such matters. We recommend you dress appropriately and stay on the beaten path. Don't venture into slums, remote, or unlit areas as you might be exposed to a variety of dangers if you do so.
It is better if you are aware of your surroundings at all times and don't let everything in the hand of chance – being cautious can result in a happy and amazing holiday in Togo; after all, there are plenty of places for you to visit here, and you definitely don't want anything to ruin your holiday.
Risks for People Traveling With Children in Togo:

LOW

to

MEDIUM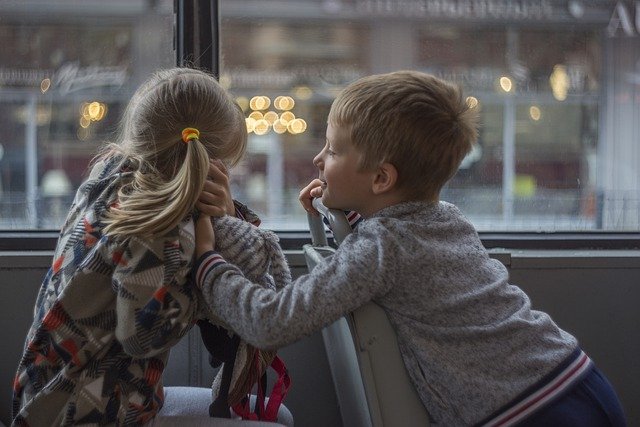 Due to the political instability of the country, large gatherings may occur – and if you are caught in the middle of a protest or demonstration, there are some chances that you may lose sight of your children, and this is not something that should happen.
How to avoid unwanted scenarios?
In general, there are no risks for you, as long as the group you are traveling with is medium-sized and you have someone always keeping an eye on your children. Naturally, do not leave them unattended as they might get lost easily, especially if you are in a market or in a shop.
Remember, children are curious and as soon as you let go of their hand, they will start exploring the country of Togo more than you even planned – so be aware of their location at all times and take care of them, of course.
Natural Disaster Risk: MEDIUM
The rainy season that lasts from April to November comes with heavy rains that may cause flooding and therefore significant damage to the country's infrastructure. Bridges and roads, most of which are already in poor condition might be rendered unusable, leaving you with no way out of a certain region.
Naturally, floods have the highest mortality rate, at 75.8% but fire is a problem that Togo faces as well, and having a mortality rate of 23.5%. It is recommended that you check the news and the weather reports before leaving your hotel – to know if you are supposed to leave the accommodation or not.
Moreover, during the rainy season, avoid traveling through and into any of the affected regions and follow the advice of the authorities.
Transportation Risks in Togo:

MEDIUM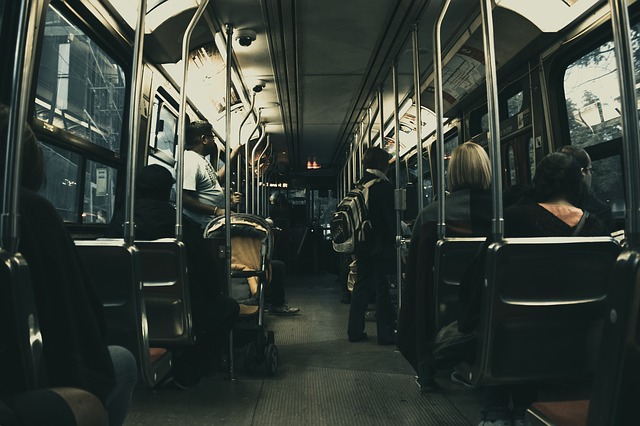 Depending on the way you choose to get into Togo, keep in mind that border exit and entry points can be closed and opened at short notice - in short, if you fly to Togo, it is better if you stay in Togo, or else you might waste some precious time by trying to visit a neighboring country only to find out that the exit point you choose is closed.
Reportedly, the military and the local police often conduct checks - be prepared for such scenarios by making sure that you have your ID with you or any other papers that the officials may want to see from you.
In terms of road travel, the road conditions and driving standards can be poor in some areas of the country - it is recommended that you do most of your driving/ traveling outside of main cities during the day, as the roads in these areas during the night are mostly poorly lit. Also, make sure to check the weather report before leaving for the day, especially if you are traveling to Togo during the rainy season, as unpaved roads are likely to become impassable.
If you encounter a control point, you should stop if requested so, turn on the lights inside of your vehicle, and drive on only when given permission - both official and unofficial roadblocks are present within Togo.
When it comes to public transportation, you should try to avoid it, as vehicle maintenance and driving standards are usually poor.
Night-Clubs, Pubs, and Bar Risks in Togo: LOW to

MEDIUM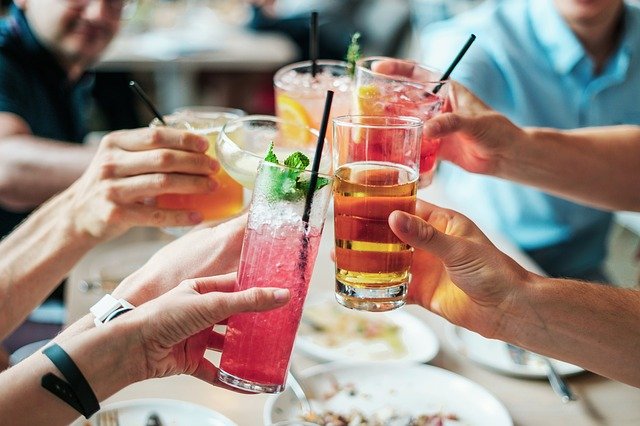 So far, there have been no reports of serious incidents inside nightclubs, pubs, and bars. However, keep in mind that such locations are usually preferred by criminals/ thieves, as they can easily take advantage of inebriated tourists/ travelers. There are no reports that tell of incidents involving the use of spiked drinks - still, this doesn't mean that tourists can't get assaulted or robbed.
What matters the most is the location you choose to spend your evening in - obviously, pubs and bars that you might find in remote or bad-reputed areas should be avoided. Instead, choose ones that are within hotels, your own accommodation, or in the center of the major cities. You might encounter the usual pub brawl or a couple of drunk locals that may turn violent, but these situations can be quickly dealt with if the nightclub, pub, or bar you chose is respectable or in a respectable region.
Naturally, you should not try to pick any fights with locals - remember that you are the stranger there and that other local might join the one you want to fight with. In this respect, keep your drinking to a minimum, especially if you don't want the authorities to show up. Other than that, there's really nothing else you should be worried about - petty thieves or such are common, but it is unlikely that they'll be present in such locations, especially if, as mentioned, you choose the right ones.
Health Risks in Togo
Medical facilities throughout Togo are usually poor and emergency facilities are considered extremely limited. In case you are in need of serious medical treatment, you might have to be evacuated. Thus, it is recommended that you do not engage in dangerous activities or such and that you are extremely careful when traveling.
You should take the necessary precautions in terms of preventing water-borne diseases such as cholera, as well as meningitis and tuberculosis, as they are common in Togo.
In order to ensure your safety as well as medical treatment, in case you may need it, you should be traveling with proper travel health insurance and with enough funds to cover the costs of any medicine or treatment that you might have to take. You should also have a first-aid kit with you at all times, especially if you plan on traveling by car, into remote areas, or such.
List of Vaccines You Need in Togo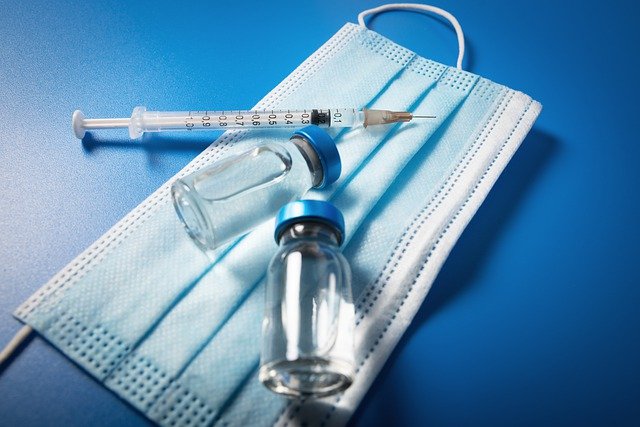 Of course, we can't have a list of Togo safety travel tips without including the immunizations and vaccines you need to take before visiting this African country.
Routine Vaccines (these include MMR, diphtheria-tetanus-pertussis, polio, varicella, and the yearly flu shot)
Hepatitis A
Yellow Fever
Typhoid
Malaria
Meningitis
Hepatitis B
Rabies
Most Dangerous Areas in Togo
Most people, including locals, claim that Togo is overall safe and that it does not come with dangerous areas - reportedly, crime levels are just about the same throughout the country. However, they do advise all travelers/ tourists to not travel during the night, even if they are in the center of Lomé, as there have been reports of staged accidents, car-jackings, armed assaults, and such.
If you keep an eye out on your surroundings and spend the night at your accommodation, you should be out of any trouble!
Concluding Remarks: Is Togo Safe to Visit?
If you want to visit the national parks of Keran and Fazao, you definitely can – as long as you take the required precautions. Of course, Togo is probably not any more dangerous than any normal country in the world, but this means that petty and violent crime exists still.
So, to the question is Togo safe to visit, the answer would be a yes, but this requires you to be prepared and ready for anything that might happen while you are here. As always, if you are careful enough, you'll have a delightful holiday.