You might have browsed the internet or switched on your television to see an award being given to lady, gowned in expensive dresses and luxurious jewelry. It makes you wonder what the entire concept of being a Miss World Winner really is.
The Miss World competition is the oldest running international beauty pageant which was initiated by Eric Morley in the United Kingdom, in 1951. After his death, Julia Morley, Eric's widow, has co-chaired the competition. This pageant is included in the big four international beauty pageants such as Miss Universe, Miss International and Miss Earth!
The contestants of the pageant are judged on grace, poise, beauty, speech, personality, talent and their style. They are scored by a number of judges and a winner is announced as a result.
The Top Miss World Winners Up To Date
Now you know what the Miss World Pageant really is, it is time to look at the top 8 winners of the Miss World pageant:
1. Kiki Håkansson, Miss World 1951
Kiki Håkansson, Miss Sweden, held the honor of being awarded with the first Miss World title in the Lyceum Ballroom in London, on April 19th 1951. Håkansson was a Swedish model and beauty icon who first appeared in the Festival Bikini Contest, Miss World initiated by Eric Morley. The purpose of this was to advertise, during the time, swimwear at the Festival of Britain.
There were a few comments made by the Pope as wearing swimsuit in front of a large audience was considered to be quite a bold statement in the mid-century. Similarly most other countries condemned this due to background in religious traditions.
Nonetheless, Håkansson wore her bikini during the crowning tradition whilst being awarded. Though bikinis began to become common later, Håkansson remained to be the only winner to be crowned while wearing a bikini.
2. Reita Faria, Miss World 1966
Reita Faria was the first Indian and Asian woman to have received the title of Miss World in 1966. There are many women in history who have struggled to make their presence known in the society, of which Faria is one such example. She made a name for herself and her country during a time when women from India had not ventured into such roles.
She was not only titled Miss World, but was the first one to have qualified as a physician which makes it all the more prestigious as a woman with beauty and brains! The concept of beauty pageants was very new to India at an international level which is why it left a significant mark in their industry.
Wearing a swimsuit during the time was also still considered a taboo in the country, but Indians welcomed her victory with great warmth and rejoiced with her in her success. Her background and story inspired many as she initially only participated in the pageant as a 'fun trip', but ended up winning!
3. Aishwarya Rai, Miss World 1994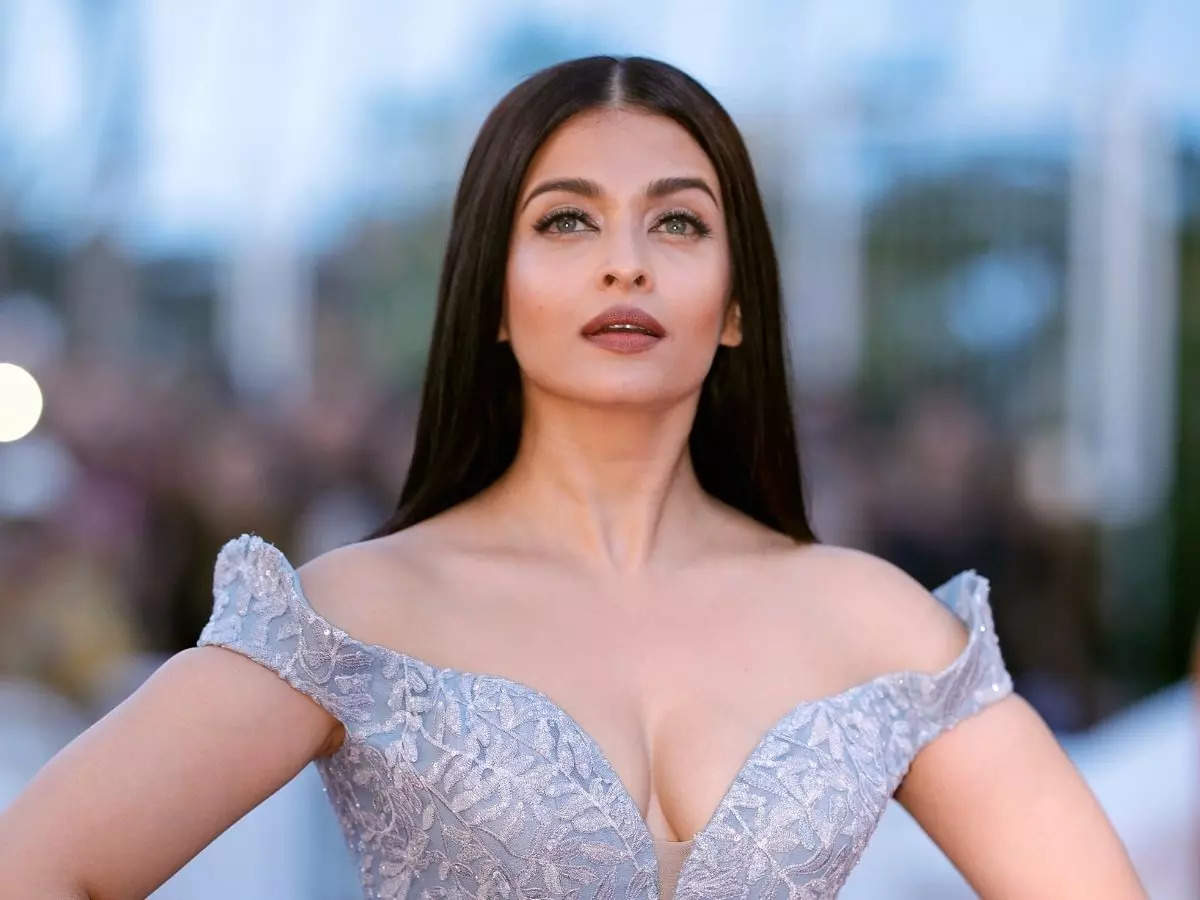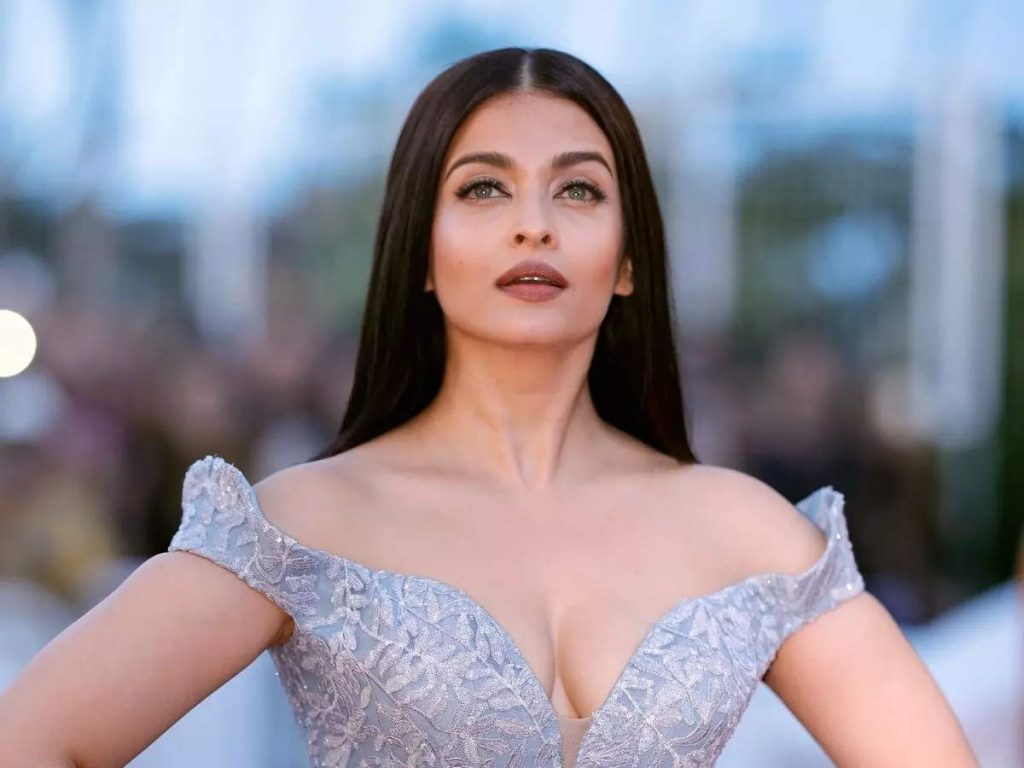 A few years later the honor of Miss World got bestowed upon Aishwarya Rai, another Indian woman! She was crowned in 1994 and was considered to be one of the most attractive woman to have won.
After winning the title of Miss World, Aishwarya Rai created a life for herself in the film industry. Beauty was not paid much attention to in her birth city Mangalore, which is why this was a huge step for her to have won such and later discover her talent of acting. Her infamous Bollywood films include Devdas, Guru and Hum Dil De Chuke Sanam, whilst also making appearance in certain Hollywood movies such as The Last Legion.
4. Agbani Darego, Miss World 2001
Agbani Darego represented Nigeria in the Miss World Pageant in 2001. Darego's victory was something to be proud of for the country as she was also crowned the Most Beautiful Girl in Nigeria prior.
She was one of the first Indigenous African woman to claim the Miss World Pageant and also became a contestant as Miss Universe as well. She was the only top 10 contestant to have worn a maillot as opposed to a revealing bikini in the swimsuit competition, for which she is widely admired and respected.
Darego has made her presence known in the history of beauty pageantry and is considered to be an extremely successful model in Nigeria, having won the highest prizes and titles. She has also worked alongside some of the most well-known models across the globe.
5. Maria Julia Mantilla, Miss World 2004:
Born in Trujillo, Maria Julia Mantilla in 2004 was Miss La Libertad and represented Peru while being crowned as Miss World in the pageant in China. She was presented with this honor by the winner from the previous year, Rosanna Davison, which made her the second winner from Peru since 1967!
Prior to the pageant Mantilla also was known for winning as runner-up to Liesel Holler and was one of the most favorite as decided by a television and online vote for the crown of Miss Peru in 2004. She was also crowned Miss World Americas. Apart from these achievements, Maria was also an actress, dancer, model and teacher.
6. Zhang Zilin, Miss World 2007: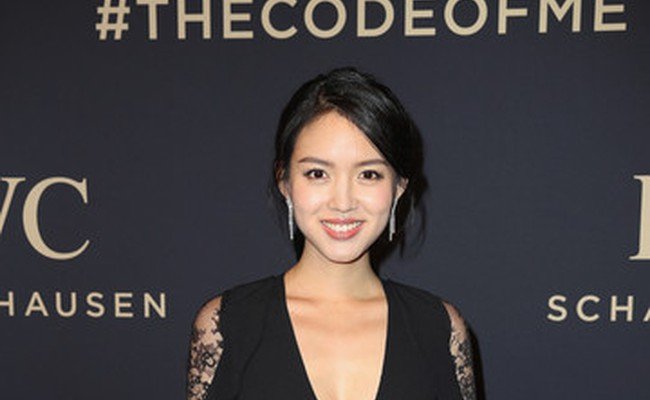 Zhang Zilin is a well-known Chinese actress, singer and fashion model who was given the title of both Miss China World and Miss World in the pageant held in 2007. Other than setting the standard of beauty by winning the crown, Zilin studied at the University of Science and Technology Beijing and received certification in Business Studies.
She started modeling and participating in pageants since 2003, and the first time she was part of such competition she only got to position herself in the top ten due to limited experience. Since then, she has been part of runway shows in the biggest fashion capitals of the world such as Paris and Berlin.
According to certain sources it is claimed that Zhang Zilin is one of the richest Pageant Contestant and is categorized under most popular. According to analysis given by various social media platforms, her net worth amounts to approximately 1.5 million dollars!
7. Vanessa Ponce, Miss World 2018: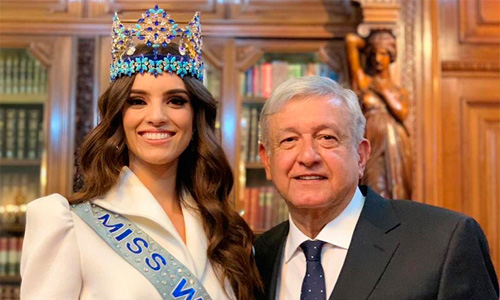 Silvia Vanessa Ponce de Leon Sanchez is recognized to be the first Mexican model who was crowned Miss World in the year 2018. She is a woman who has held a record for being the oldest winner in the Miss World pageant competition history up to date.
Prior to pageantry she was also a participant in the series of Mexico's Next Top Model (season 5), whereby at the end of the show she was deemed to be the winner. She won multiple benefits such as cash prizes, opportunity to appear in New York Fashion Week, Mary Kay cosmetics, and a modeling contract.
Apart from being titled Miss World, Ponce has also won crowns for Miss Mexico City, Miss Mexico, and Miss World Americas in 2017. She was an extremely influential person and stated that she wanted to stand as an example of good in the world. She prioritize using her platform to spread ideas and positivity and encouraged others to do the same instead of remaining simply in their comfort zone.
8. Karolina Bielawska, Miss World 2021: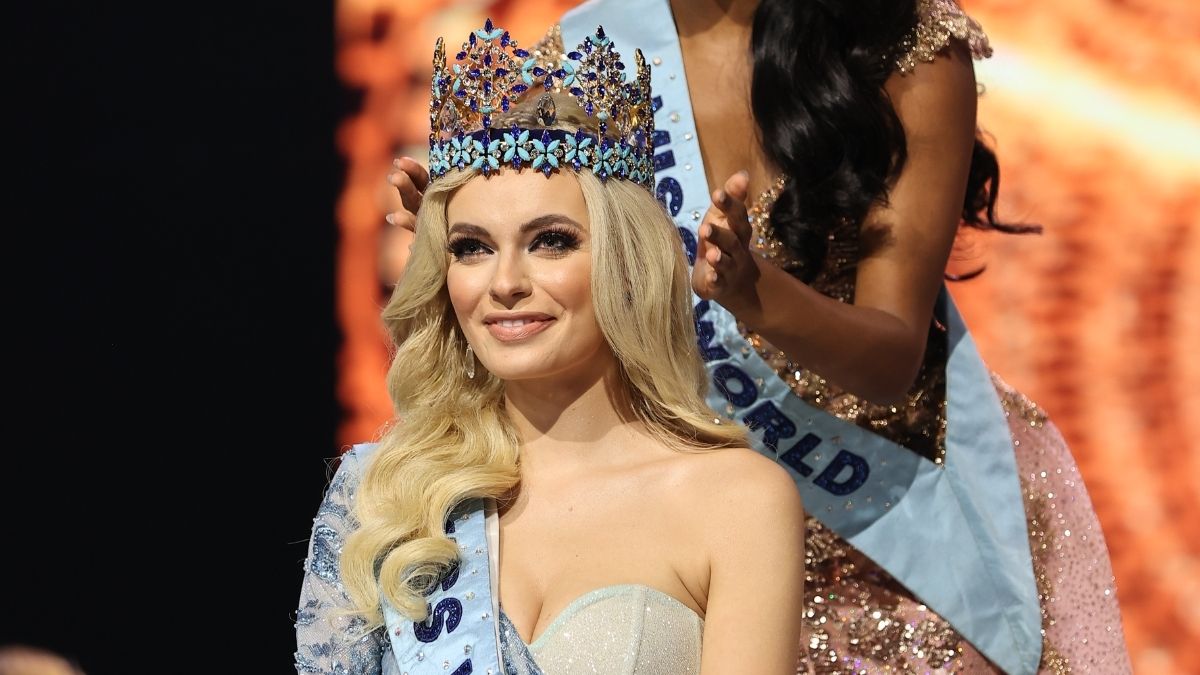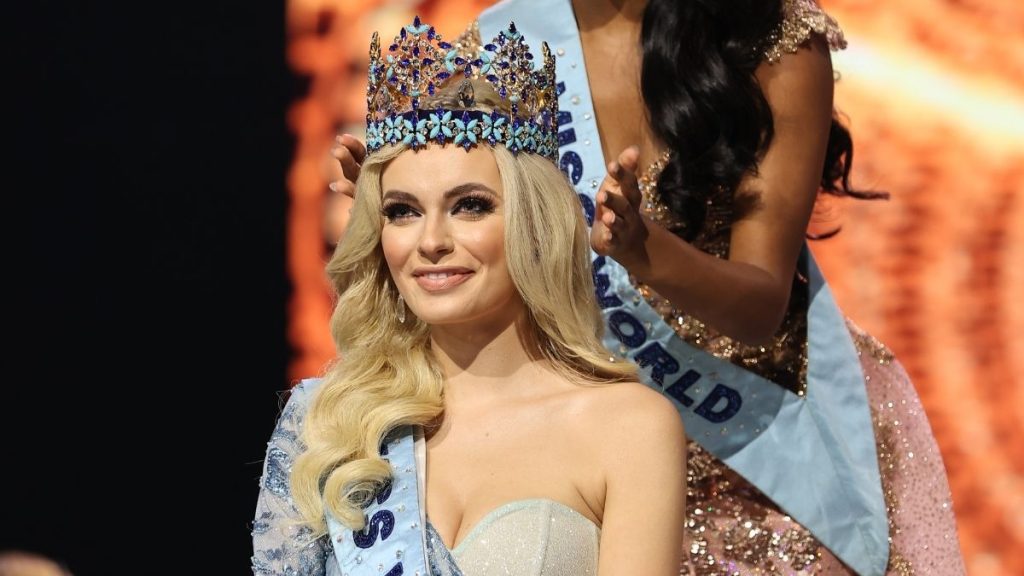 Karolina Bielawska had represented Poland prior to the Miss World pageant, in 2019 and won the title at the Miss Polonia. This resulted her in remaining positioned as Poland's Miss World 2020 candidate. Due to the COVID-19 pandemic she Miss World 2020 pageant was cancelled and hence she retained her status as Miss World Poland 2021.
Bielawska ended up representing Poland as Miss World 2021 which was held in San Juan, Puerto Rico and she flawlessly won the contest! Since the pageant declared her as the winner in 2022, due to the pandemic, rumors state that her reign will be relatively shorter than the rest as another competition is on route to be held for the year 2022.
Three years after participating in many other pageants she received the Miss World title which shows how hard she strived to achieve her dream. She competed against 97 contestants from across the borders and is now claimed to be the second Polish contestant to win the Miss World pageant competition!
Since 1951 many Miss World, amongst other, pageants have been held up to date and there are definitely more to come! We have seen these woman come from various backgrounds and nationalities, all given one platform to showcase their talent and beauty and compete with hundreds of other contestants.
These women have went through many struggles to make their presence shine brighter than stars and use their stage to not only receive titles, but educate the audience surrounding them. Most of which have held multiple educational degrees, modeling careers, acting careers and maintained a healthy family lifestyle.
Who do you think will be the next winner?