Renting snowboard gear on the first day is typical for many beginners. This is mainly due to the fact that buying a new snowboard can be pretty expensive. When walking into a rental shop for the first time you will first notice the long line, and then notice that everyone is filling out paperwork.
This is because the rental shop needs to know a little about you in order to fit you with to a snowboard. The tips below will make you aware of what can go wrong when renting snowboard gear and the questions you need to ask in order to get the perfect fit.
Goofy or Regular Stance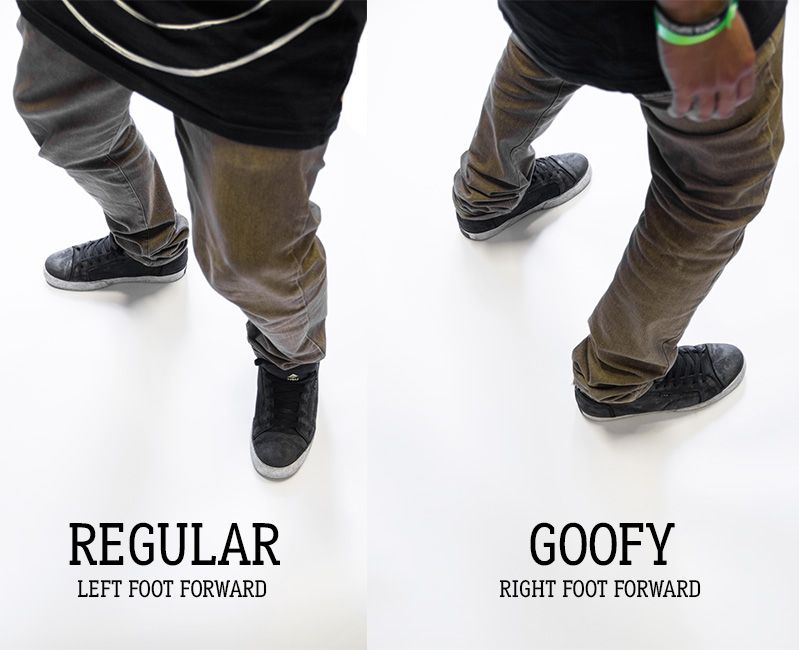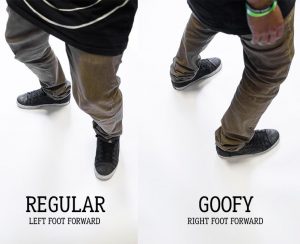 The first thing you want to know before renting your snowboard is your stance. There are two types of stance; goofy and regular. If you are goofy, you are going to have your right foot forward. If you are regular you are going to have your left foot forward.
This is important to know because most snowboards are directional and need to be set up with the correct stance.
The easiest way to figure out if you are goofy or regular is to slide across a smooth surface. You can do this by putting on some socks and sliding across the floor in your house. If you slide with your right foot first you are goofy. If you slide with your left foot first you are regular.
Even after this test many beginners go back and forth on which foot they want forward. The sooner you can figure out if you are goofy or regular and get your board set up correctly, the easier it will be to learn.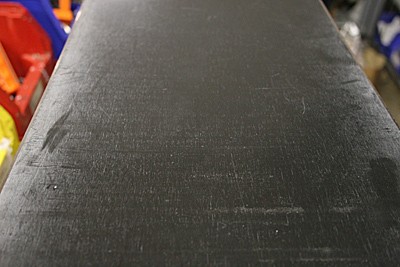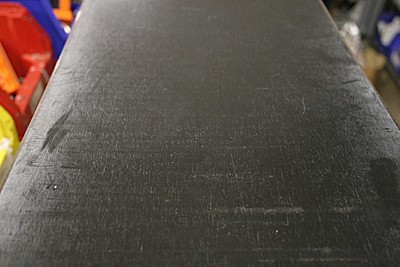 Is your Rental Board Waxed?
The next thing you want to figure out when renting snowboard gear is if the board has recently been waxed. The easiest way to figure this out is to ask the tech that is helping you. Often times you will find the tech doesn't really know or care if the board has been waxed.
This is why it is always a good idea to check for yourself. The easiest way to tell is if the base of the snowboard looks dry near the edges, as this is the area that usually takes most of the beating. It is also a good idea to look at the rest of the board for dry spots or large gashes.
Most resorts are usually pretty good at keeping all the boards waxed but there is a chance you may end up with a board that slipped through the cracks. If the base does look dry, it may be a good idea to ask the rental shop for a different board.
Adjusting the Highback
The next thing you want to check on your rental board is your highback. Your highback is what you lean against to activate your heel edge when stopping or turning. It is really important to adjust your highbacks as far forward as they go, which is generally six degrees.
This will ensure your calf muscle is as close to the highback as possible. The closer your calf muscle is to the highback the more responsive your snowboard will be. As you progress, you can the slowly adjust the highbacks closer to their neutral position, or zero degrees.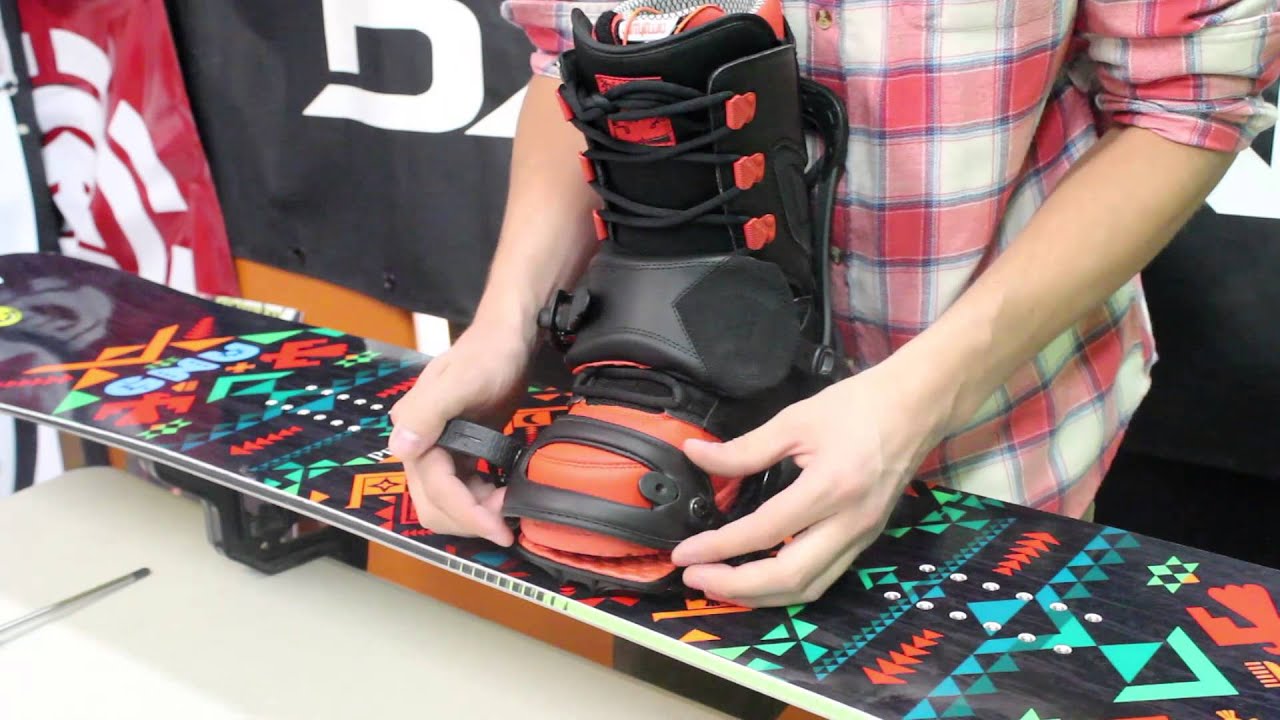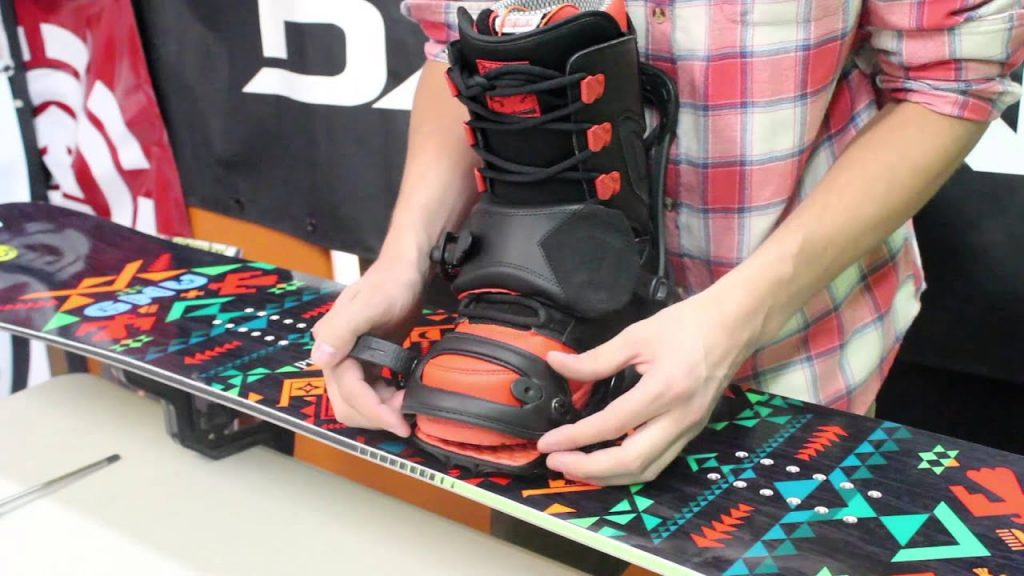 Binding Strap Size
It is extremely important for you to check if your boots fit snug when you ratchet down the binding straps. You don't want to get to the top of the first chairlift to realize you can't strap in correctly.
If you are struggling to get the ratcheting mechanism to reach the teeth on the other side, the straps need to be adjusted to fit a larger boot size. This can be done by loosening a couple of screws with a Philips screw driver and re-positioning the straps.
If you feel that the ratchet mechanism is bottoming out and you cannot get the straps tight enough, you will need to adjust them the other way to fit a smaller boot size. It is recommended to set up your front foot first and then copy the set up for your back foot. It will end up saving some time so you can get on the mountain quicker!
Toe Drag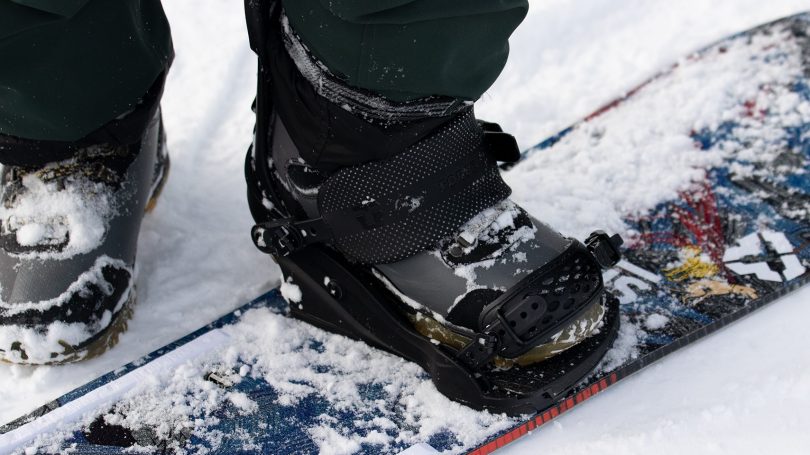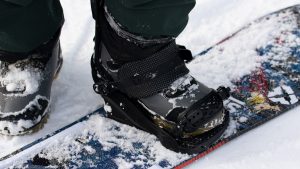 While we are on the topic of bindings, it is important to make sure your bindings are the correct size. Many people don't realize that most binding come in small, medium, and large sizes. If your binding is too small for your foot, you toe will end up dragging on the snow when you make a toe side turn. Not only will this effect beginners, this can make an advanced rider lose their balance.
Snowboard Size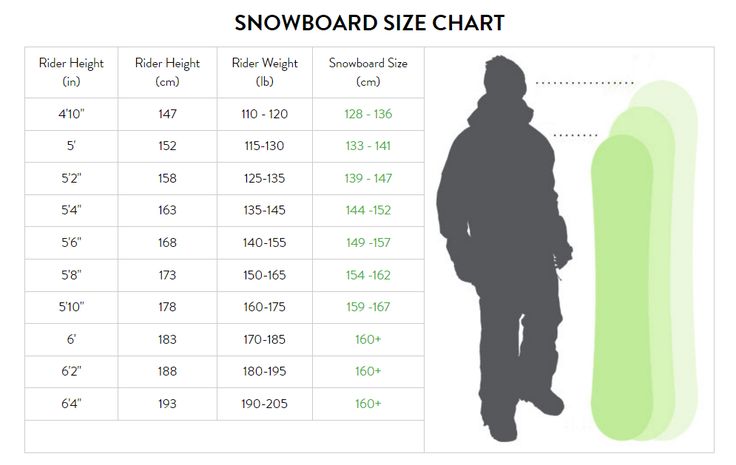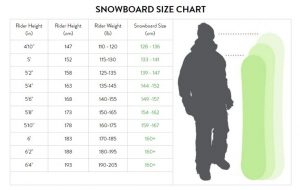 Last but certainly not least, when you are renting a snowboard you want to make sure that it is the correct size. Many think the correct size snowboard is solely based on height and don't actually know that the riders weight is also just as important.
Most rental shops have a limited selection of snowboards in their shops and receive a sizing chart based on riders height and weight for the models they carry. Make sure the tech helping you asks for your height and weight instead of just eyeballing it. This will ensure you will get the best fit possible.
Snowboard size and riding style are also closely related. Check out this post if you are a more advanced snowboarder. This will help ensure you also get the right size and type of board to suit your riding style.
Related Posts