It does not matter how many nights you have spent claiming that you were having the best time of your life. If you were not in Thailand, no other night or party matters. Thailand is the only place that knows how to put on a party and make you glad that you were part of it.
It is not just one location in Thailand that matters, there are multiple areas that throw some of the best parties on the planet. There are some who have visited Thailand once or twice in their life, they may claim that Thailand is nothing but massage parlours, sleazy rundown bars and plenty of broken promises. For some, this may very well be the case.
Thailand is so much more than that, and filled with fun, filled with nightlife and parties that celebrate virtually everything. Please do not believe that Thailand is no fun, you will miss out on the most fun, the best laughs, the wildest memories and some really wonderful people when you believe the falsehoods that come from some mouths.
It should seriously be illegal to believe that every party location fits the 'naughty' type of life. That is not how Thailand is. We cannot fib, Thailand may be home to some pretty provocative nightlife, but it is also home to some of the many forms of nightlife that are not the sleaze or sexual-filled raunchy activities.
See, what so many do not understand is that Thailand is filled with something for every style of party life, something for everyone. The best suggestion is that you research before you head over to Thailand. At least this way you will know where to look once you get there and rest up from needed sleep.
Khao San Road, Bangkok
Khao San Road is one of the most infamous locations to the party that can be found in Bangkok. Khao San Road has easily rated the top party street in Bangkok or all of Southeast Asia. The nightlife here can only be described as the all-night, crazy and somewhat promiscuous party road there is.
With the memories and sights and sounds that you witness on Khao San Road, you could easily write a book that is a best seller.
Khao San Road does have a variety of different themed bars, but to let you know that the party spills over to the street is hindsight. There are rowdy backpacker bars, cabaret bars and also spontaneous parties of all types that can begin at a moment's notice. Parties such as a Scorpion eating contest to name just one.
Khao San Road is filled with the type of parties you may never have had nightmares about, they can be raunchy, steamy and filled with debauchery.
Thailand's nightlife offers a full range of venues, not just all debauchery and sex.
Full Moon Party Koh Phangan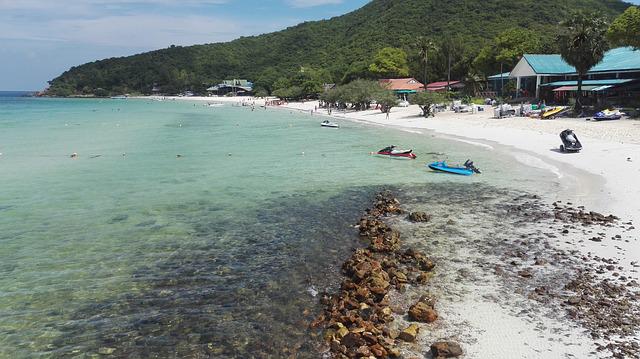 If the party scene was not enough for you over on Khao San Road, then prepare yourself for the next location. Once a month, under the full moon is when you will have a chance at being part of another of the best party locations in Thailand. Over on  Haad Rin Beach, you will find excitement under the full moon once a month.
Under the bright and full moon, party goers will dance all night to some of the best music to be heard. And yet, it must be said that the Full Moon Party is one of the craziest parties to take part in.
As you are dancing and enjoying the music, the night turns into fun and chaos. This surprises travellers into being one of the most uninhibited nights of their life.
Hard Rock Cafe in Phuket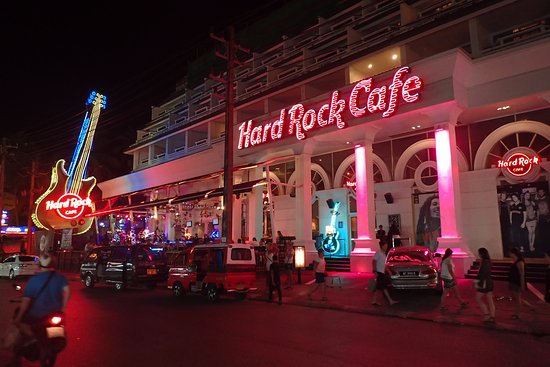 If you are visiting Thailand on a Saturday night, do not leave until you have experienced the weekly Foam Party that happens every Saturday night at the Hard Rock Cafe in Phuket. On-site is a huge swimming pool that gets filled with foam as the party goers dance to the music all night.
The Koh Tao Pub Crawl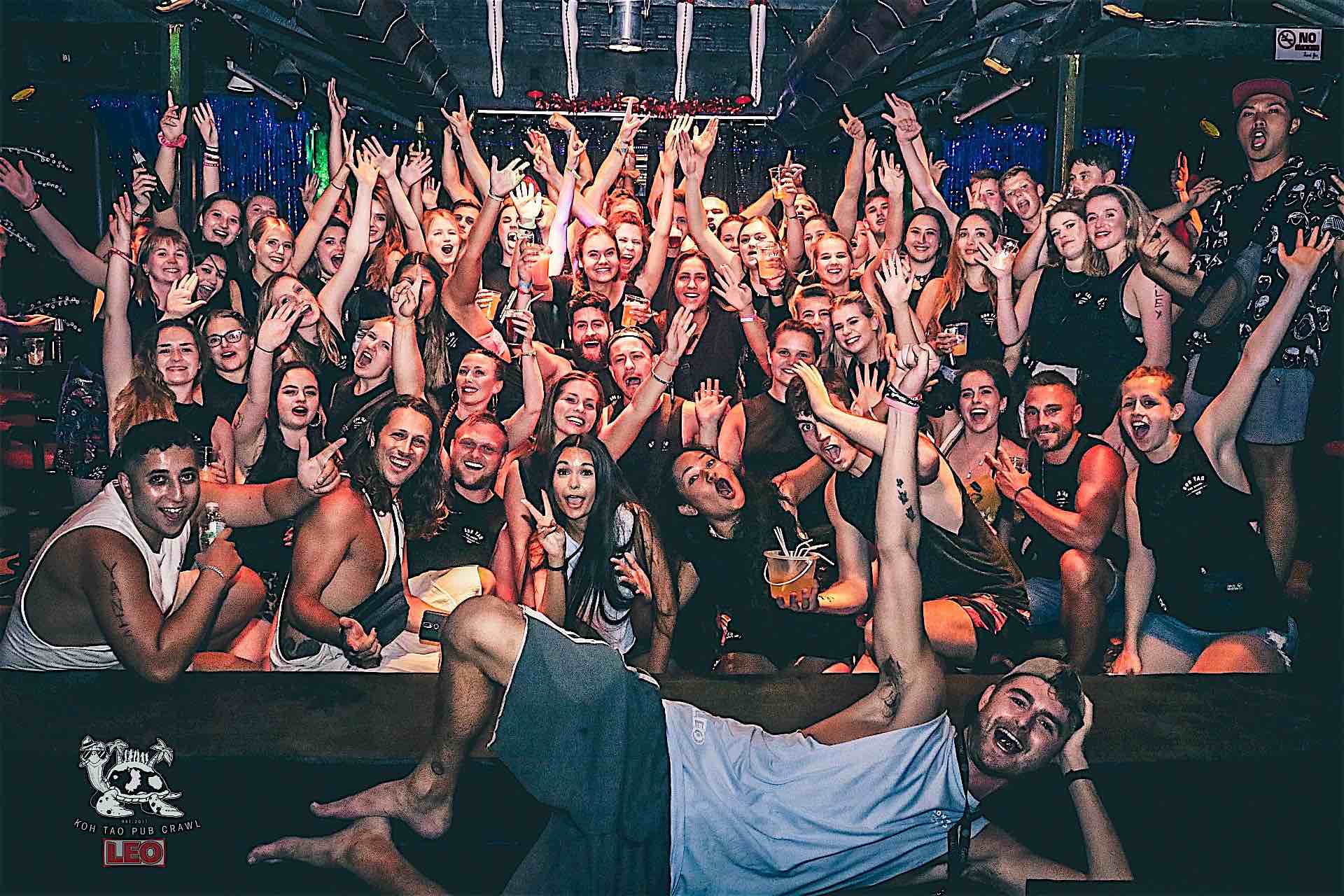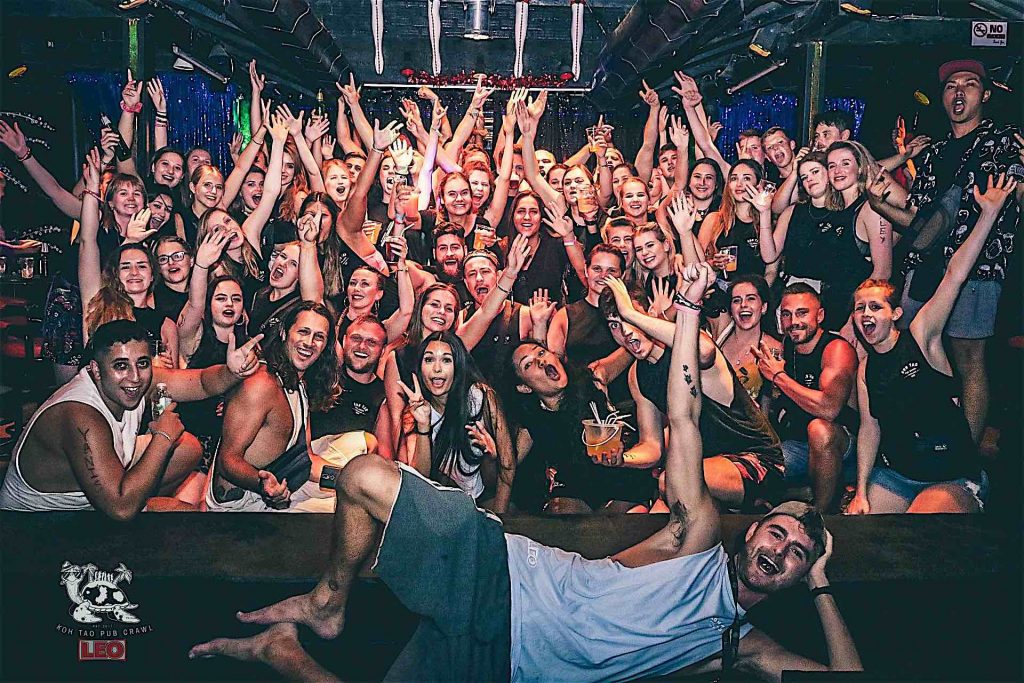 Originally, Koh Tao is known for the diving that is performed. After a full day of playing in the water, you can enjoy a night of drinks, dance and new friends. This is the venue to be at if you have a hard time being happy in just one location all night long. This venue gives you the opportunity to take in an assortment of party places.
Illuzion, Phuket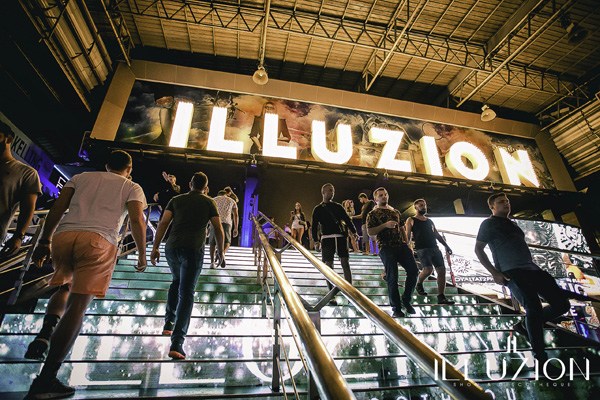 For all the dancers who never want to stop, this is the place for you. Illuzion has a massively large dance floor and a wall filled with LED lighting. Illuzion is listed as one of the top clubs in the whole country. They also have World Class Djs such as Sean Paul and Tiesto.
The club is able to hold up to 5000 people and is open every night. Go have some fun and be there when the doors open at 10 pm.
Jungle Experience on Kho Phangan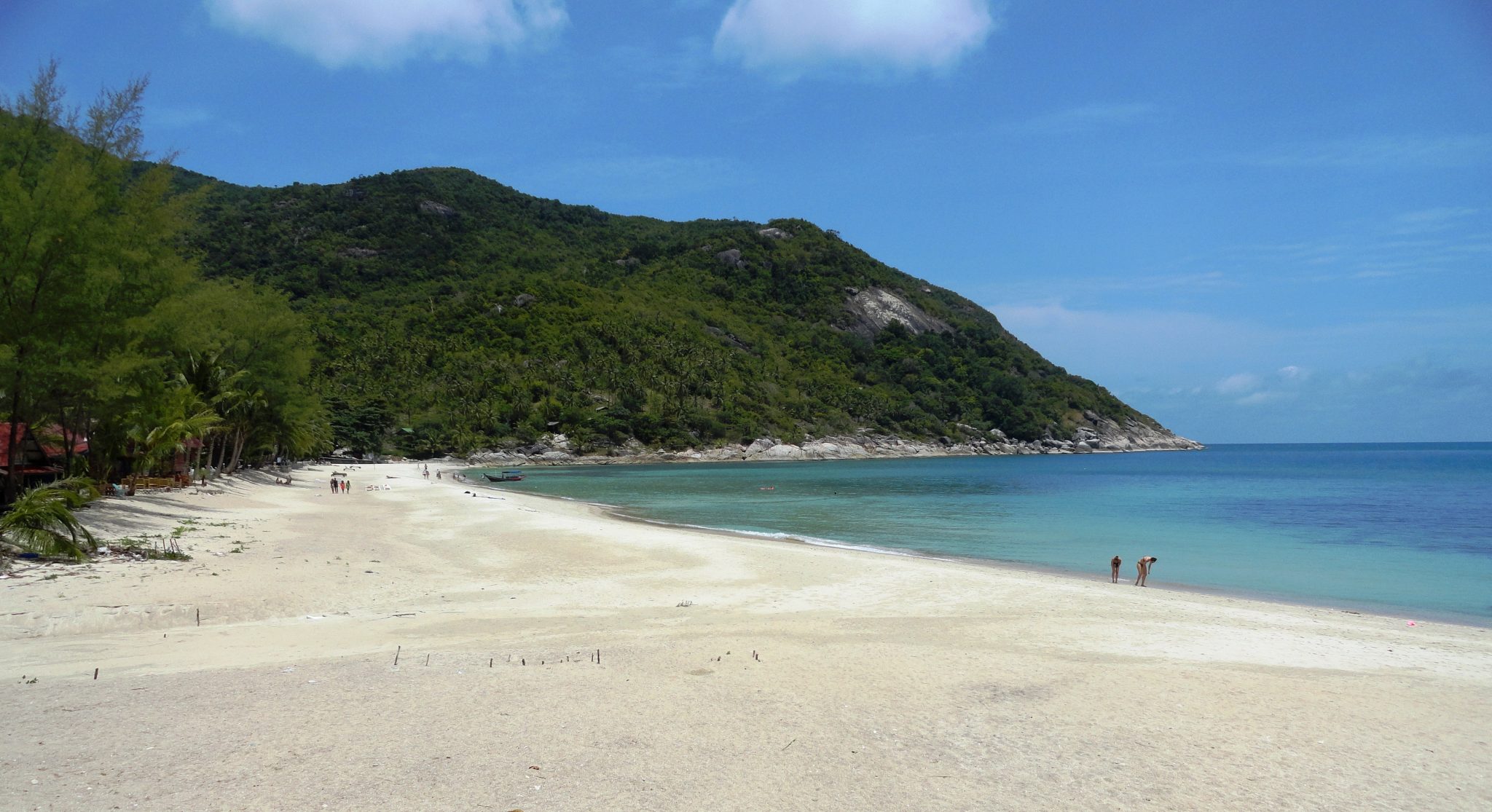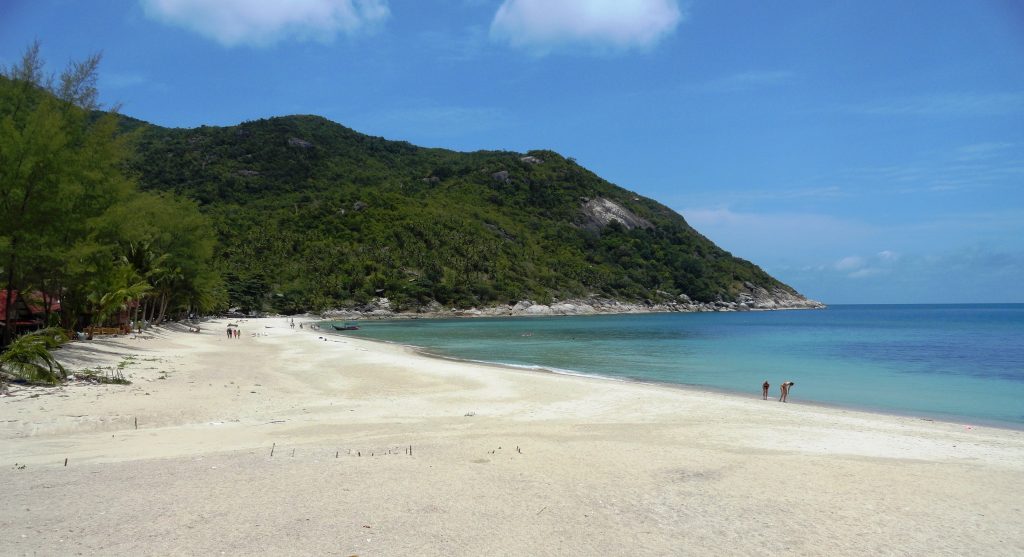 Another location tops the list coming from Kho Phangan. This is a truly unique dance party scene that is considered an eco party. The club is located deep in the jungle of Baan Tai. The club has an overload of natural surroundings.
Here, the World class DJs play Techno music as well as house music. The party only happens twice a month at this club location, be sure to plan ahead as this is one night you will never forget or want to forget.
It is very difficult not to enjoy the dancers and the performers at this place. It usually happens one day before the Full Moon Party. This should help you plan ahead.
Pattaya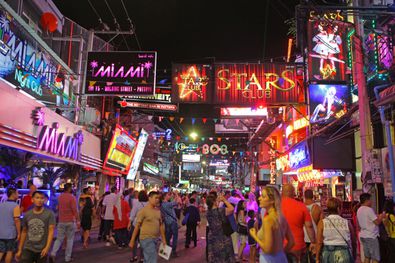 Pattaya is known for its nightlife. The go-go bars and nightclubs located on Walking Street attract visitors from all over the World.
Mixx Disco is located near the Bali Hai Pier. It is the largest disco in Pattaya. Known as one of the glitziest venues on Pattaya, the dance floor measures 900 square feet. Inside the Disco, they have split the venue into two parts. One will play hip hop and R&B, while the other side plays house music and trance.
International and Locally famous DJs are routinely there to create a party vibe and keep the party going all night long.
Hard Rock Beach Road
Another Hard Rock Cafe is located in Thailand. They know where it is popular to party. This location on Beach Road plays Classic Rock Tunes and serves some of the best Tex Mex food there is available here.
Most nights, the cafe will come alive to the sounds of Asia's top rock cover bands. Beginning at 10 pm 6 nights a week, visitors and customers can sing and dance to some of their favourite rock classics.
Koh Samet
A more laid-back version of nightlife in Thailand. Not quite as crazy, but just as much fun. This group has lively nightlife along the stretch between two beaches.  The atmosphere is much more relaxed and very casual.
As you are sitting back and relaxing, you will get the thrill of the lively and exciting Fireworks shows.
If you only have the opportunity to visit the area for one night, be sure to visit Baywatch Bar. The Baywatch Bar is known as a favourite among locals and ex-pats. They offer Thai beer, imported beers and shots as well as mixed drinks.
The European restaurant is known for the delicious pizza it makes. There is a wide variety of music that is played ranging from soul, hip hop and easy listening, as well as lounge music.
Onyx, Bangkok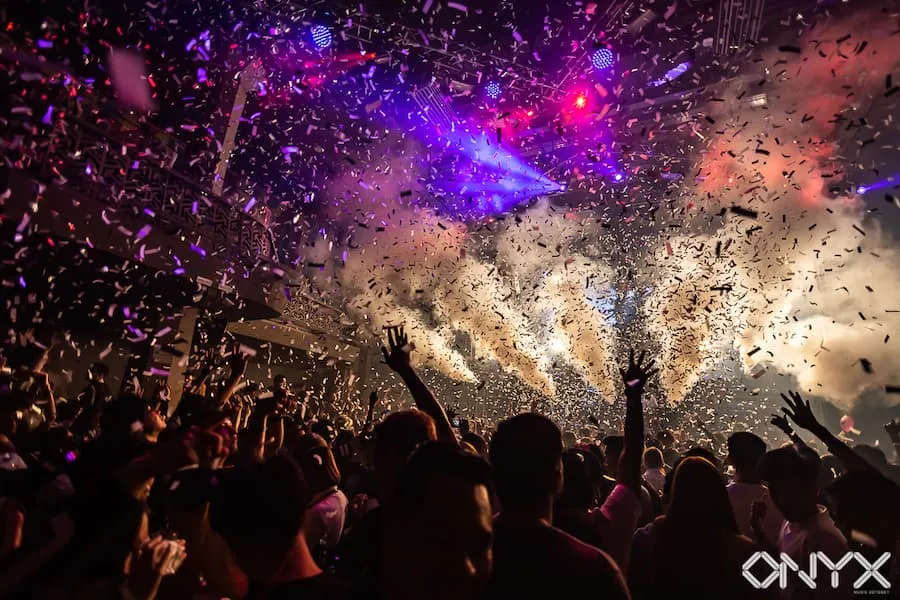 This club will hold up to 2000 people a night. The music they play draws in varying crowds and there is usually something for almost everyone.
They have some of the World's greatest DJs that play some of the most wonderful Electronic Dance music. There is sure to be a wild night every night of the week that they are open. They have lasers, cannons and confetti, fun times to be had by all.
There is also a massive dance floor with a high ceiling and LED lighting. There is an entrance fee for this venue, however, that will include a drink voucher.
Warm-Up Cafe, Chiang Mai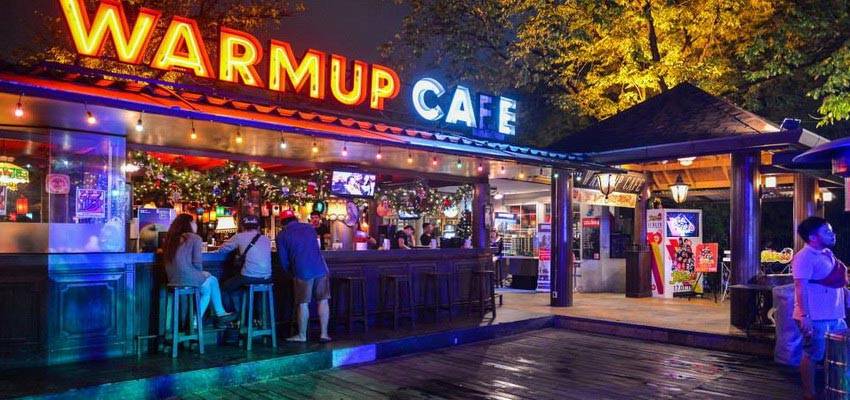 This venue is one of the most popular gathering spots for ex-pats and visitors alike. It is known as one of the largest and longest-running venues in all of Asia. They have split the interior into separate venues that allow for a variety of entertainment.
The outside terrace is the perfect spot to meet up with friends and catch up on all the news. If you want entrance here, it is best to book in advance or arrive very early to ensure that you will get in.
Thailand has hundreds of venues featuring great music, and strange and exciting party themes, and many of these venues are located where there is beautiful scenery and wonderful views.
It is safe to say that any time of the year is a great time to visit Thailand and be ready to party. There are many parties and festivals that run at different times of the year. Some have a monthly theme such as the Full Moon bar, while others just enjoy providing a super crazy atmosphere that many will be shocked by, yet enjoy and have memories from for the remainder of their days.