When you're single, maybe looking to mingle, but definitely ready to book a holiday! It makes sense to avoid booking yourself into an island resort full of romantic couples. You don't want to be constantly reminded at every corner that you're missing out on a special loved one in your life—you might even be trying to get over a recent breakup!
Being single gives you more freedom to do what you want, so you need fitting destinations that provide you with many options. It's time to do the activities you always wanted without worrying about a partner's disapproval—get ready to meet other like-minded singles!
For Singles that Love to Party!
Ah. One of the greatest medicines of human connection that can treat loneliness. Dancing around, shoulder to shoulder with fellow singles as emotions are flaring, it's a great way to let loose and set the stage for intimacy, especially for those craving some physical touch.
The party scene is dominant in the tourism industry, with travel destinations worldwide built around it, so singles are truly spoilt for choice! But some countries have mastered & monopolised party tourism, and for good reason.
Spain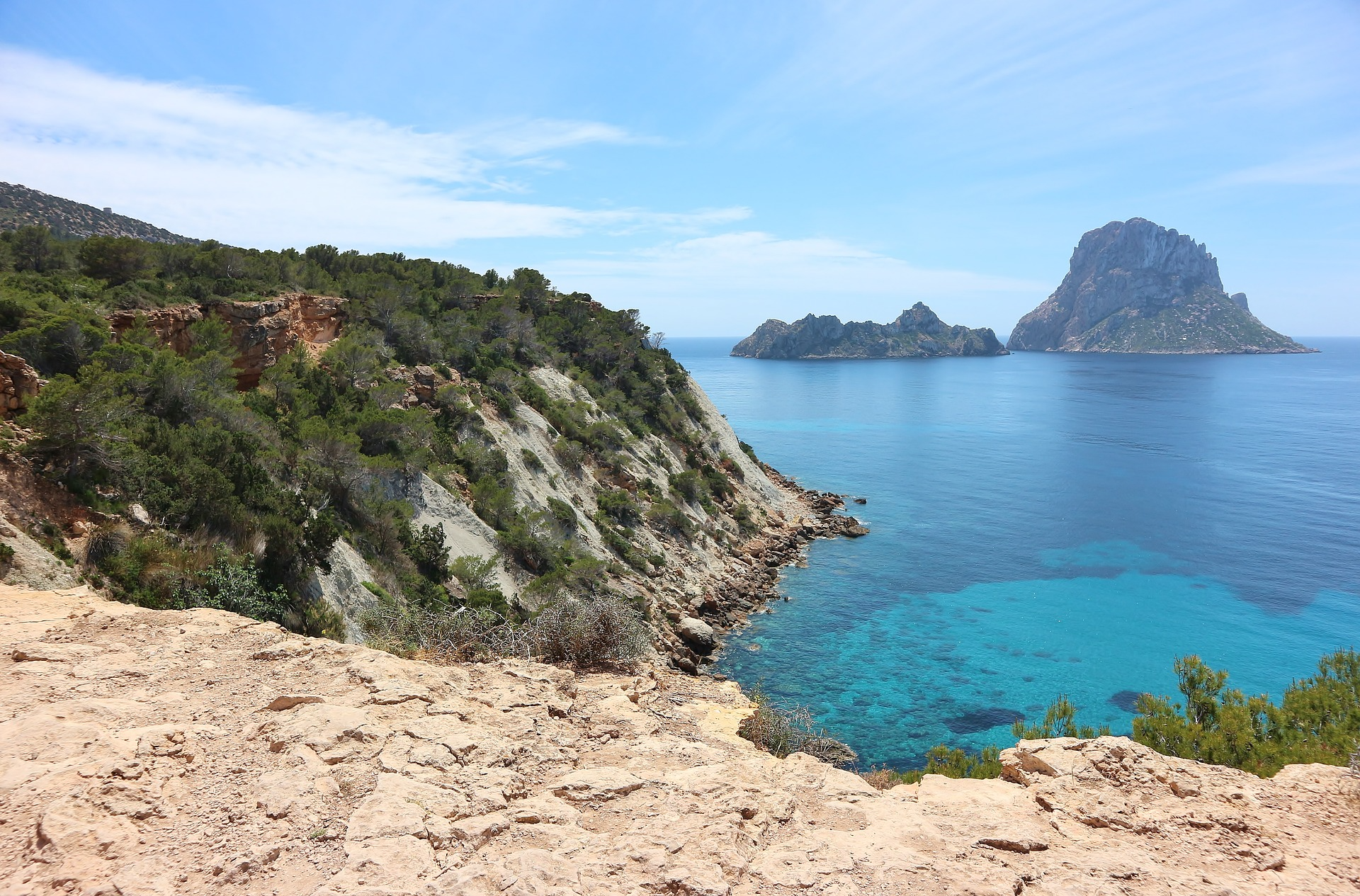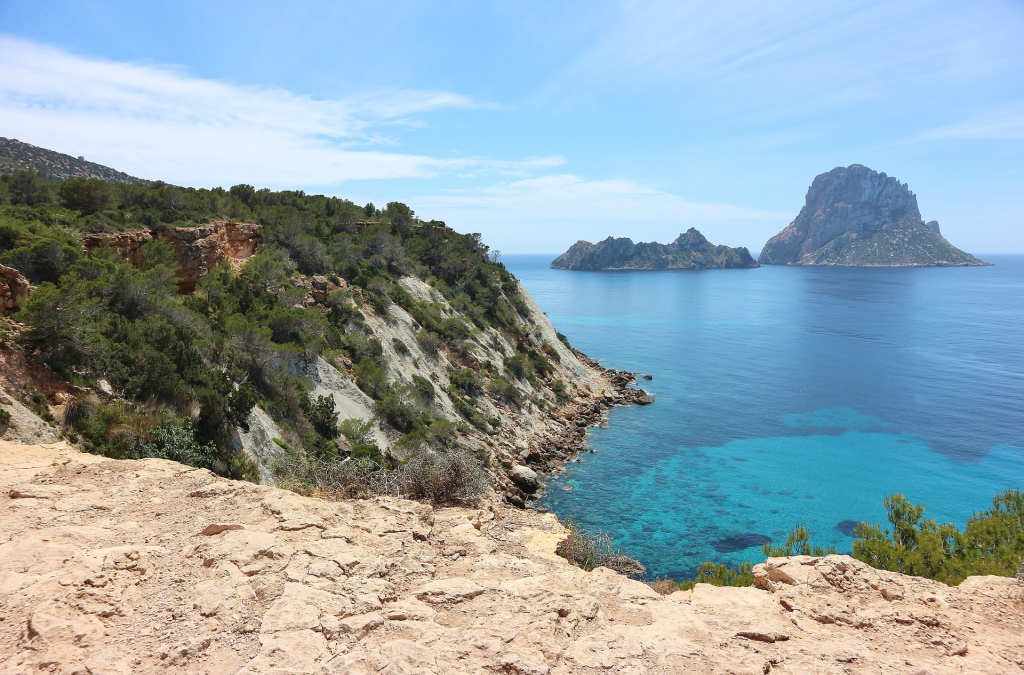 With 3,000 miles of coastline and exotic Mediterranean weather, not many places can bless you with heat and sunshine in Europe as Spain can. It's why the country has become a bastion of tourism in Europe, earning itself the title as the second most visited place in the continent for consecutive years—the key demographic being singles seeking beach parties.
Places such as Ibiza, Benidorm, Magaluf, Tenerife and Gran Canaria are the go-to spots in Spain for beach parties, and almost every European's (Especially Brits) first answer to what beach party travel destinations they have visited & recommended.
While the stunning geography is one way at attracting tourists, it's the fact that these popular party locations have been well-facilitated with accommodation, food and services that make foreigners easily settle in with everything they need including nightlife just right outside their hotel lobbies.
With the party tourism scene so big, these beach destinations in Spain receive a lot of visits from famous DJs, with so many shows & events to choose from. Night clubs are abundant, with many claiming the best are situated in Ibiza. However, for cheap drinks, then Magaluf has you covered.
Expect wild singles fun when you go to any of these destinations, where apart from being known for their parties, they are synonymous for people getting completely hammered and hooking up with strangers.
Cancun, Mexico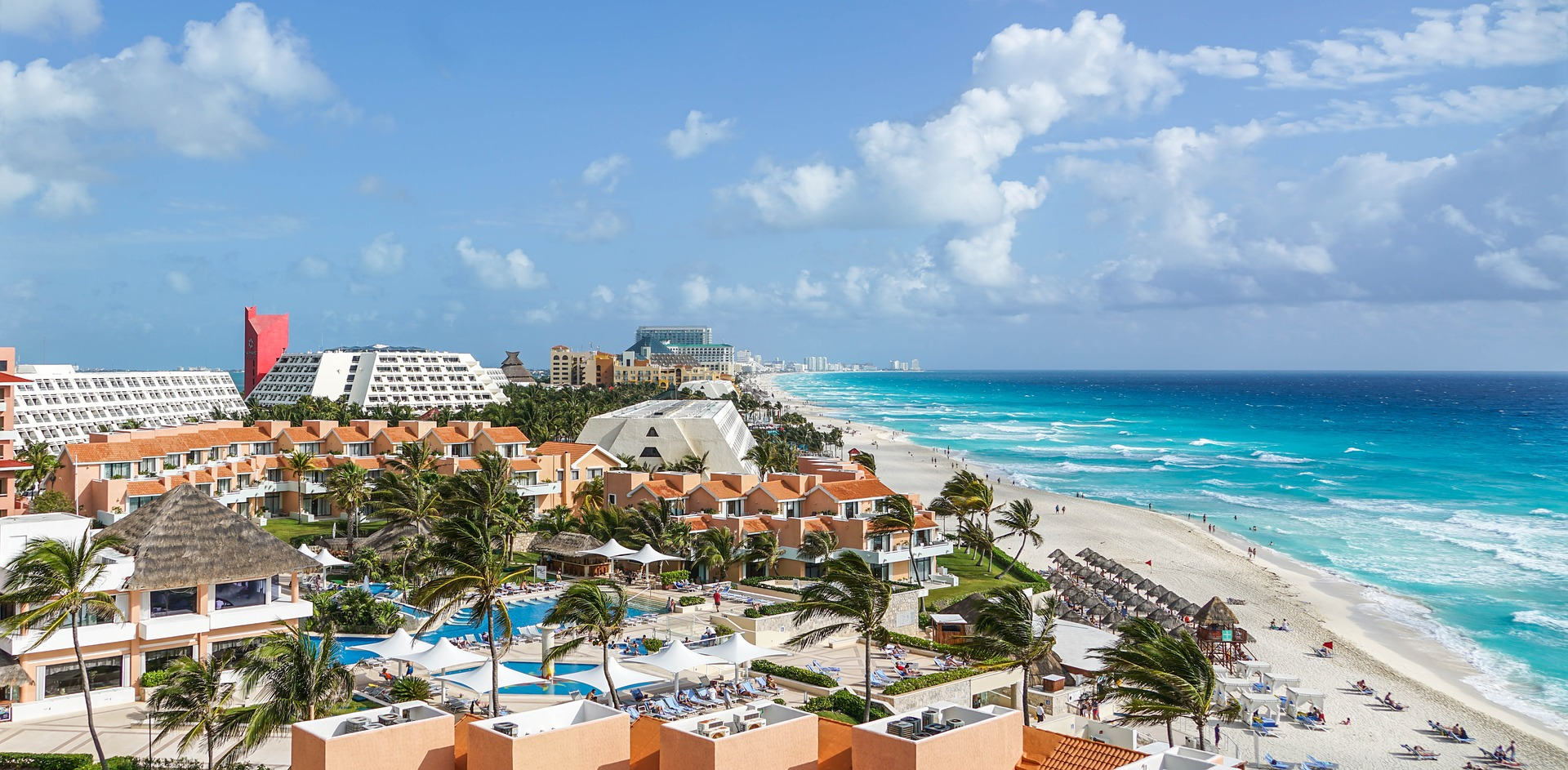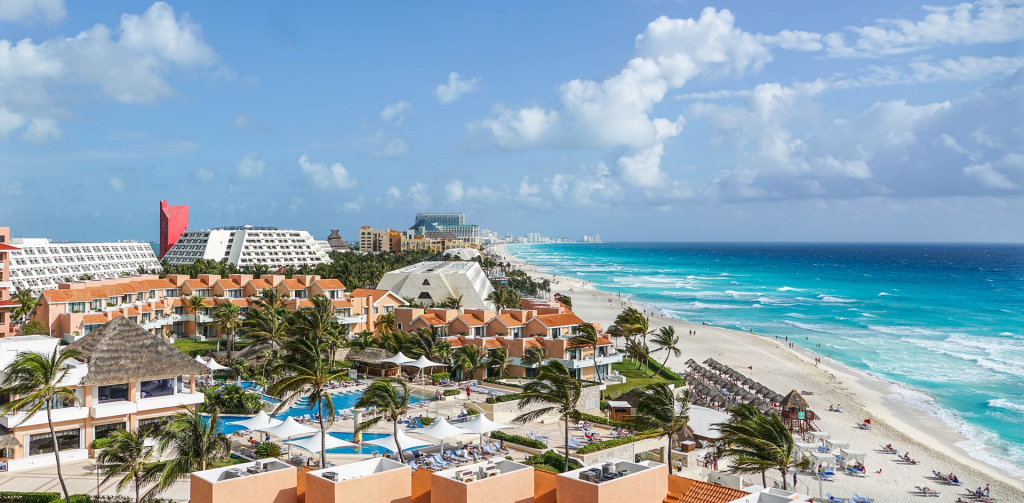 The oversees counterpart to Spain's coastal nightlife spots is arguably the beach party central of the Americas' Cancun in Mexico—where beaches are sandy white and water's crystal clear.
With this exotic location's close proximity to America & Canada, it has positioned itself as a reasonably priced getaway spot for visitors of these nations to come down and party.
Centred in the Mexican Caribbean, singles taking a break from their beach parties can take advantage of the plethora of water activities surrounding the beaches. These include:
Snorkelling
Windsurfing
Jetpack Adventures
Boat Parties
For Singles that Love to Party...and More
If one of the incentives to visit Spain & Mexico's beaches is hook-up culture, then I must inform you of a place where hook-ups are even more prevalent. Well, that's if you're comfortable getting it through the forms of legal prostitution—in a country where the taboo on the matter is seemingly inexistent with full strips dedicated to the sex industry.
Bangkok, Thailand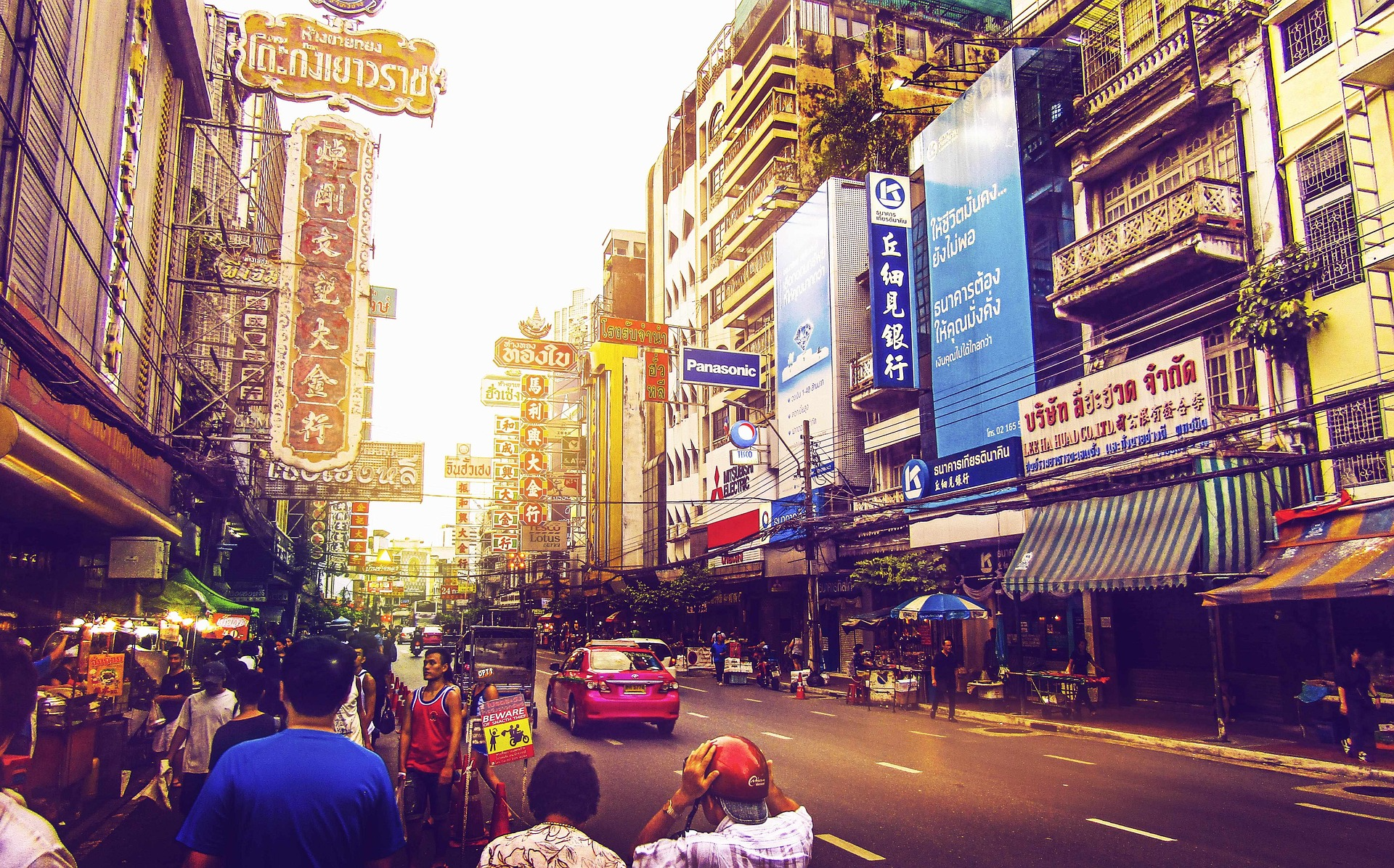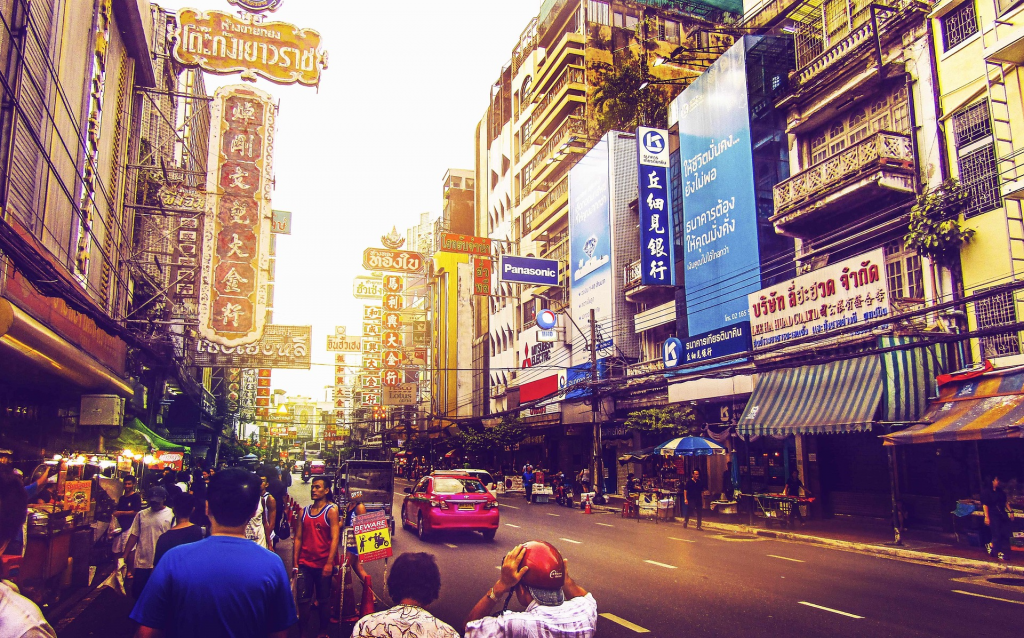 The South-East Asian nation with a capital city which has a name that fittingly sounds provocative, is a place where you can 'bang a lot of birds' as the English say, but lending the word 'birds' to 'hot Thai women' in the sex industry, and even ladyboys if that's your thing, where male prostitutes identify or disguise themselves as women.
A study shows that sex tourism is the biggest draw for Thailand, with over 70% of single foreign males visiting the county in 2020 were identified as sex tourists. Bangkok has a mix of nightclubs and brothels, with prostitutes lined up on streets trying to sell their services, so it's not hard to miss and an easy distraction from partying at nightclubs all night.
Prostitution was legalised in the country back in the 60s, using the law change to its advantage by building a sizeable amount of tourism around the sex industry, which was and still is relatively exclusive on a global scale.
Another selling point for single male tourists is the unique yet uncanny service of 'mail-order brides' where foreign men approach an international marriage agency that sets them up with Thai women under the agency for marriage.
Sex shows, bars and cheap cost of living, especially for alcoholic drinks, are the driving factors why this place is so popular for single tourists. In fact, Bangkok has not one, but three red-light districts to choose from! These include the following:
Patpong – This part of the city is the original spot where sex tourism began in the country. It's home to brothels, bars, night markets and is completely coated in neon lights.
Nana Plaza – A three-story building founded in 1990 and known as the world's largest adult playground, since it's a plaza you shop for sex, not clothes, made up of many short-stay hotels where you can rent for 1-hour to have sex. Also, there are over 30 bars at the plaza.
Soi Cowboy – This area, you will find the most Go-Go Bars in the city, where women dress in scantily clad clothing and entertain the visitors.
The key tourist spot of the city is Pattaya Walking Street, which is the hub for everything the city has to offer, including sex tourism, since you will find over 80 Go-Go bars. There is also lots of public transportation available on the street that will conveniently take you anywhere in the city, including the three red-light districts I have mentioned.
Amsterdam, Netherlands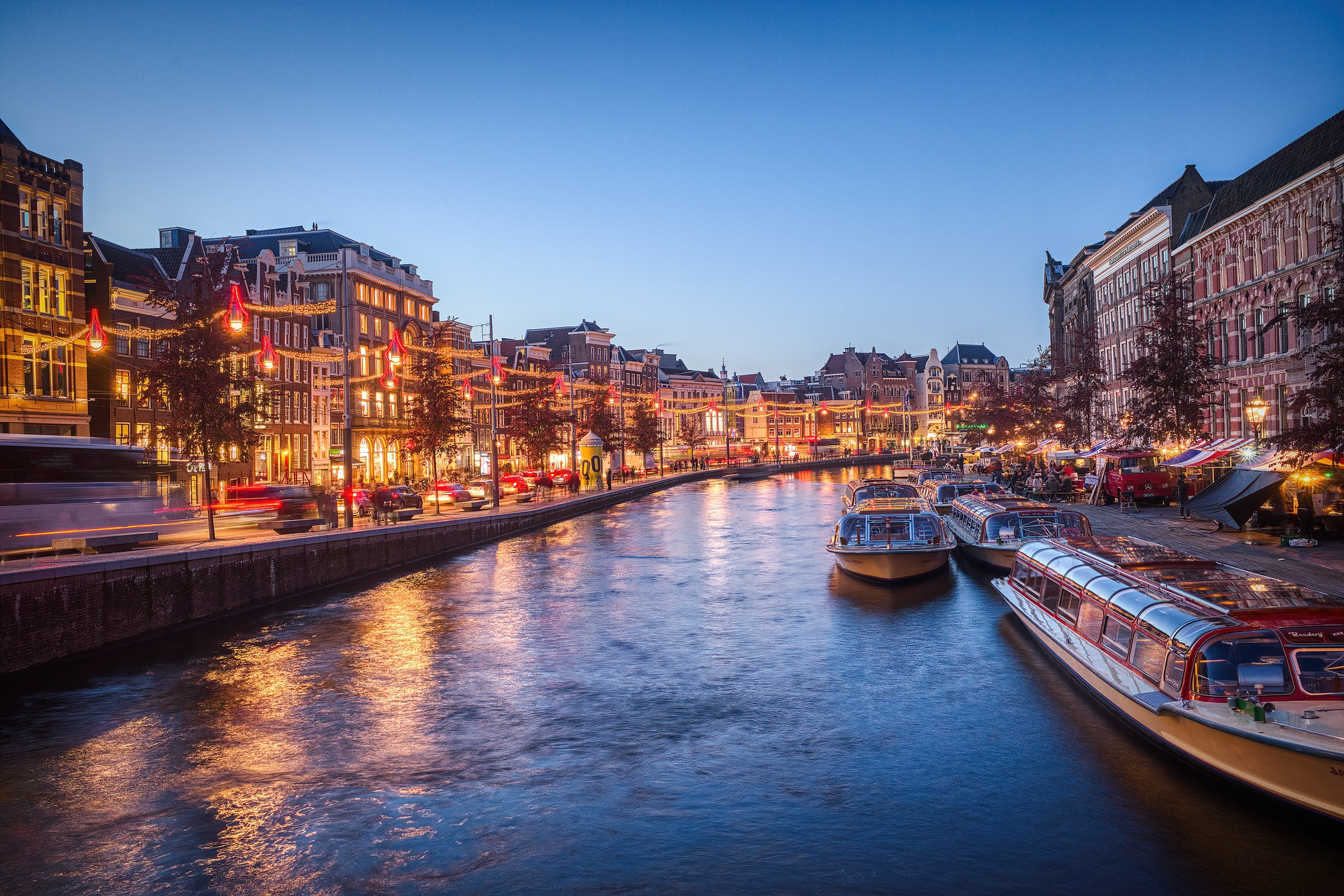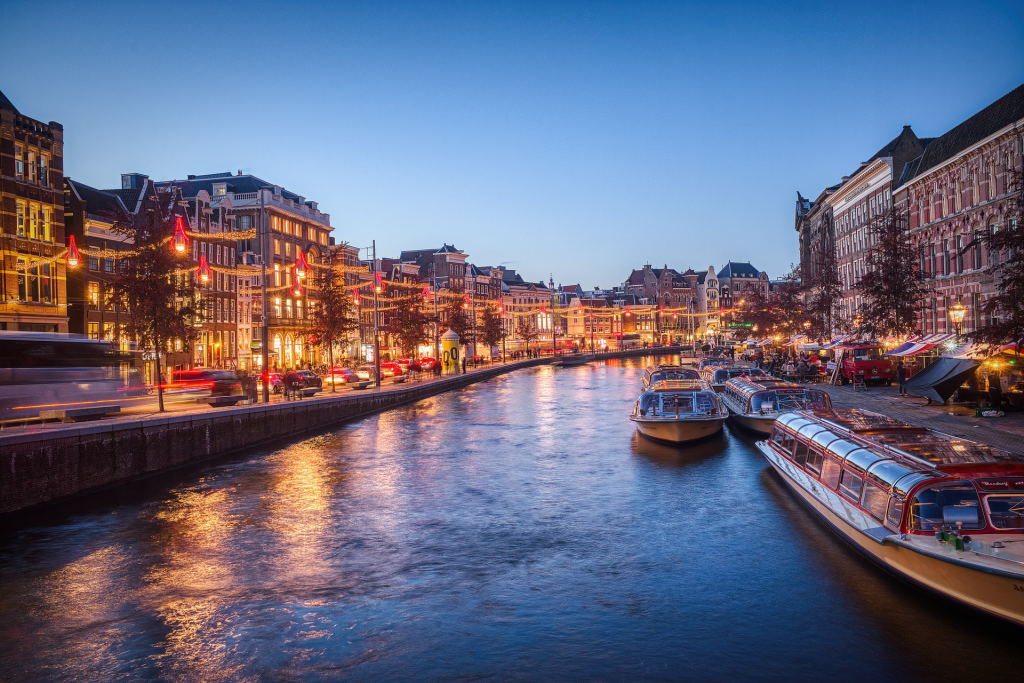 While the locations on this list excel in one category that appeals to singles, the famous port city of Europe, Amsterdam, is a hybrid of these popular singles destinations with what the city offers—perhaps making it the quintessential destination for singles to visit?
Firstly, by no stretch of the imagination would you be greeted with exotic weather and sandy beaches in Amsterdam as you would find in Cancun or Gran Canaria. Instead, like most places in North-West Europe, many days of the year are plagued by cloudy skies, strong wind and rain.
Amsterdam might not have unworldly beaches, but the port & pebbly coast gives life to the over 60 canals that bleed through the culturally rich city with its baroque, classical-European architecture.
It's high up on the list for urban exploration, with many landmarks and international cuisines to visit. Foreign singles all over the world come to explore the city.
Adding to its international popularity is that Amsterdam is one of the only places in Europe where prostitution and certain drugs are legal. Therefore, the city brings in a diverse range of tourists. You can meet tourists who want nothing to do with partying & prostitution, and you can meet some who do! It's a capital city that presents singles with more options of relevant fun than anywhere else.
While the cost of living and services might be more expensive in Amsterdam than other places on this list, the city has been ranked as the second safest place in Europe, and one of the safest cities worldwide.
The Accessibility of Amsterdam is great for international tourists as well, given that over 90% of people can speak English in the Netherlands, and the country is next to some of the largest populated countries in Europe such as France, Denmark, Belgium, Germany and England.
Once you make it to Amsterdam airport, there's a train that takes you directly to the city's central train station, from there you can walk to all the key tourist spots, including the city centre, famous red-light district, canals and port.
The diversity in Amsterdam is prevalent, full of tourists visiting the city, considering that as soon as you exit the central station, you will notice people from all around the world surrounding you, many being lone travellers.
There are museums and libraries close to the station that takes you away from the hustle-bustle of the city centre, where you will come across more singles in search of intellect than raves.
Always Start in Capital Cities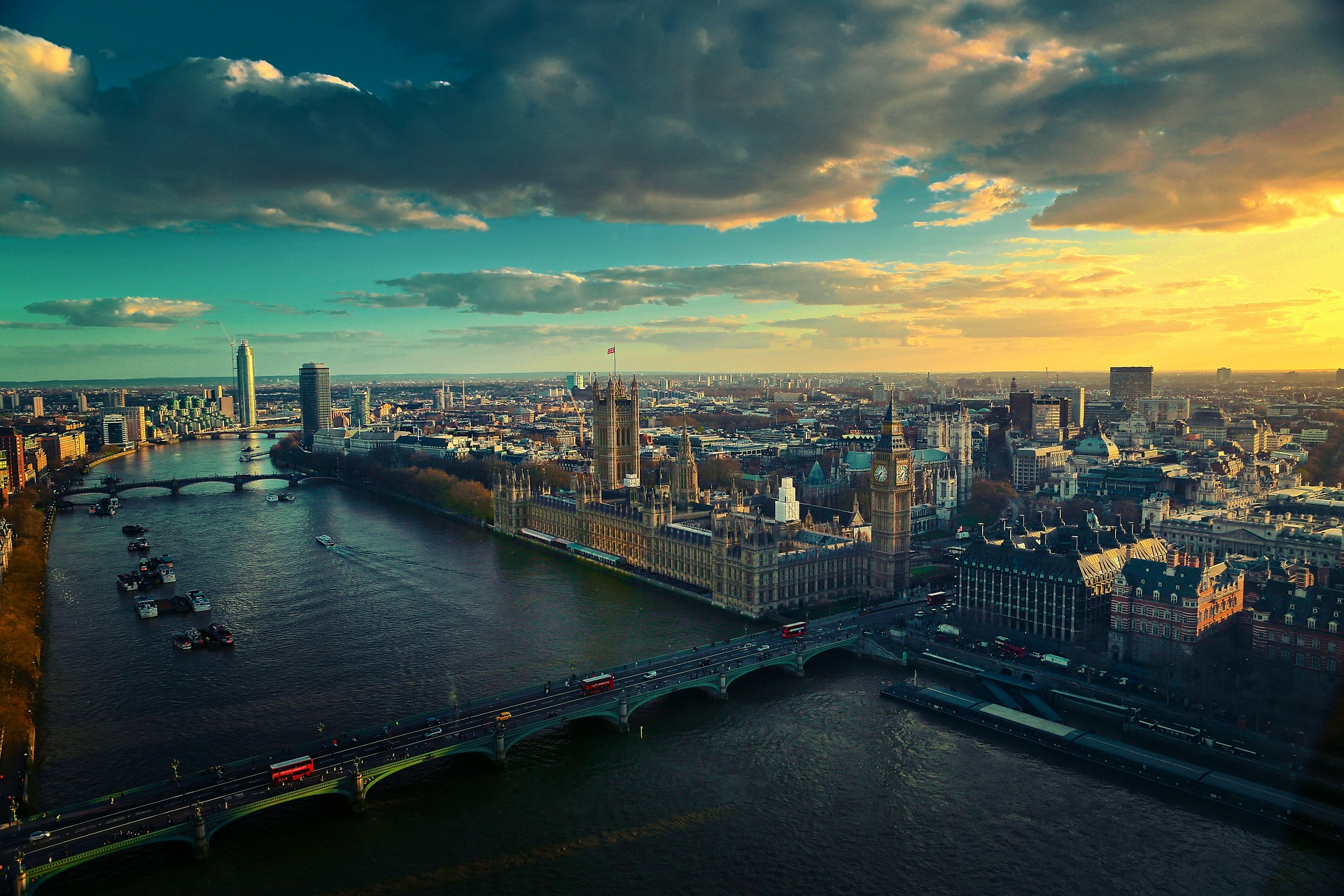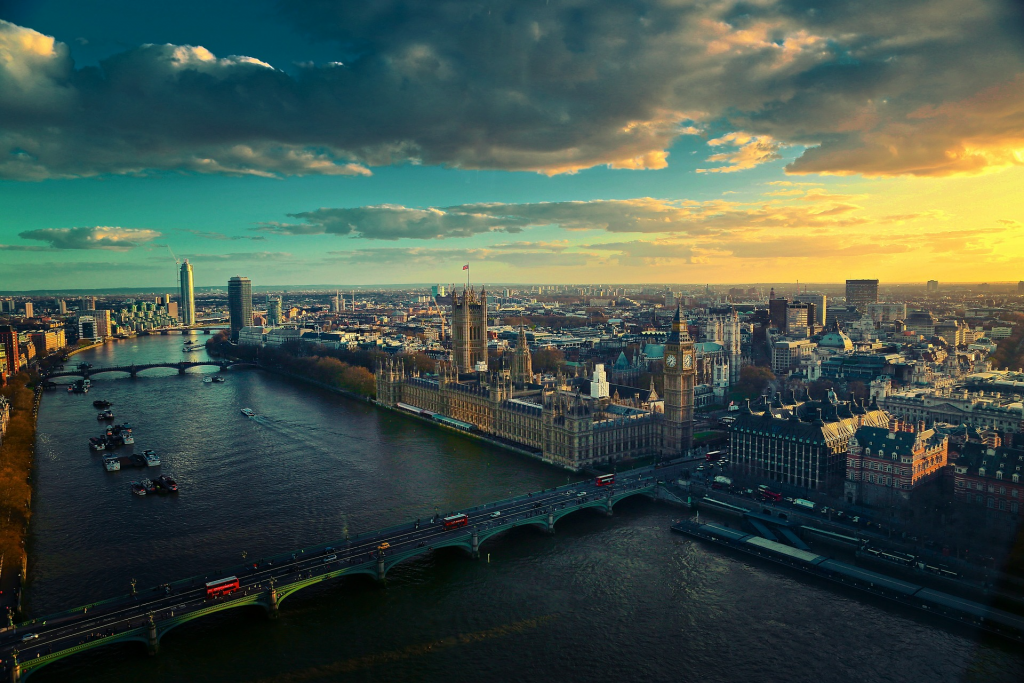 Humans and capital cities are the equivalents to bees and their hives; we all flock to them no matter what part of the world you're from, with some capital cities more popular with the international crowd than others.
Capital cities also make tourists feel safe. Many have a responsibility to represent their nation as a whole positively since that's where they gain most international visitors and where most of the nation's money is typically made and spent.
The populations of capital cities are usually larger than any other cities in the same country, where it's easy for an individual to get lost in a crowd and not draw attention to themselves.
Capital cities are global meeting hotspots full of excited foreign adventurers looking to embrace a new culture. The vibe is felt whenever you visit popular tourist destinations in the capitals.
I would advise downloading a social app or using social media to help you connect with the large pool of people there and see if you have similar interests in what you want to explore in the city.
Another reason capital cities are great starting points to exploring a nation is that you likely will meet people from all over the country that can give you advice on visiting a place they are from, maybe even join you.
Some of the most famous capital cities in the world for international tourists include:
Isolating Nature
Maybe if you're single, you just want to go somewhere to get away from people altogether, to reflect on your thoughts and take in beautiful scenery where you feel relaxed and come back from your journey healed or enlightened. It's the ancient tale of a warrior, spiritualist or philosopher testing themselves on a solo pilgrimage up a mountain and coming back wiser and stronger.
Going on a solo trip to somewhere rich with nature can promote a lot of healthy thinking being somewhere in a state of peace and not being distracted by interacting with your partner or group and the unwanted stress they can unload onto you.
The Highlands, Scotland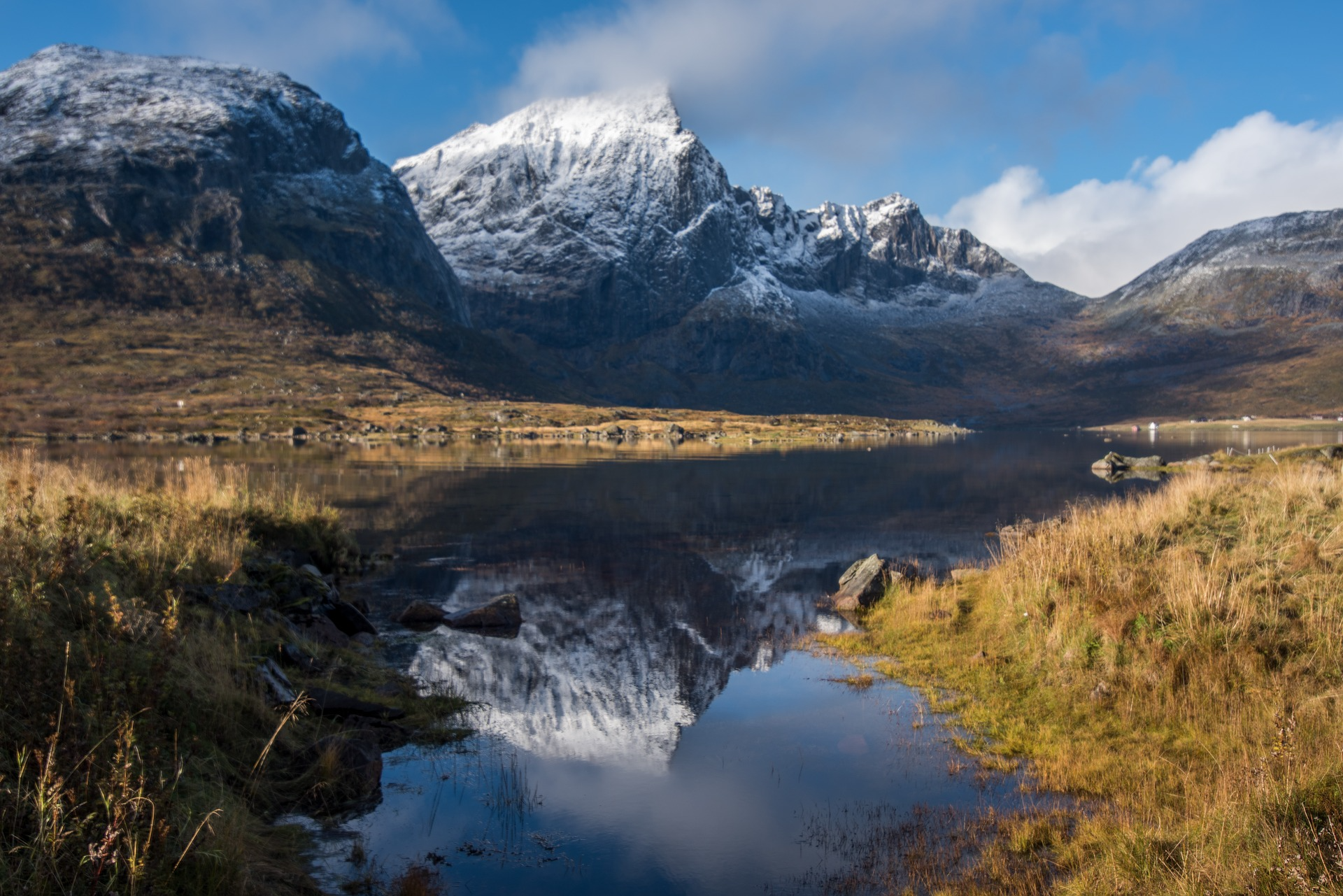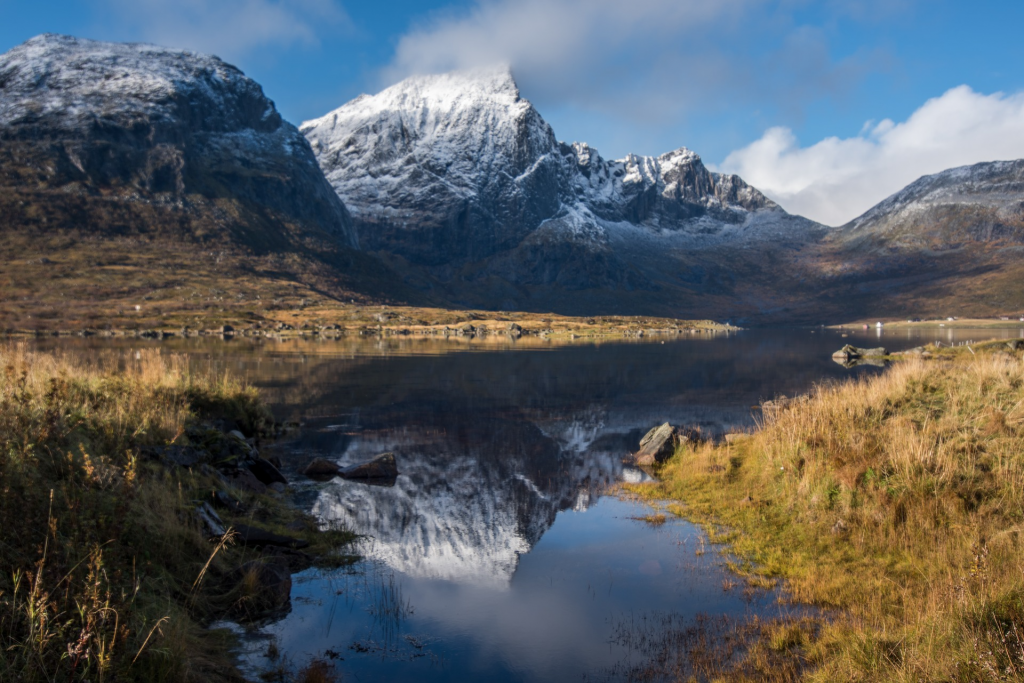 Probably the most sparsely populated place on the British Isles with the most untouched nature available to you. The Scottish Highlands is full of breath-taking vistas and open roads with nothing to distract you other than the mountains and lochs surrounding you.
Unlike other places in the UK, the country roads are relatively flat as they are paved alongside mountains. There aren't constantly bushes at the side of roads blocking your views or making it impossible to pull up, and there are very few towns or villages to cut through with their annoying roundabouts and congestion.
The A82 road is at the heart of the highlands and will provide you with a one-of-a-kind car journey. It's advised to drive a car and go on a road trip here to get the most out of the freeing sensation of the highlands that pulls you away from the rat race to somewhere quiet and blissful. Wild camping is legal, too, so you can even pull up a tent on a mountain or by a river with no one nearby you.
Some key locations in the highlands that you should visit to relax, reflect and spectate include:
Neist Point Lighthouse, Isle of Skye
Fairy Pools, Isle of Skye
Glen Etive, Glencoe, Ballachulish
Other Places Similar to The Scottish Highlands
While I would recommend the Scottish Highlands for someone seeking isolation and sprawling nature, other places in the northern hemisphere are incredibly similar and worthy of mentioning, especially if you've already visited the Scottish Highlands. To keep it brief, the following places include:
Iceland
Faroe Islands
Northern Scandinavia (Norway, Sweden, Finland)
Greenland