California has a lot of popular camping spots scattered around her, oceans, deserts, trees, you mention it, California has it. And you don't necessarily need to pay before you have fun camping, because there are both paid and free camping.
The better or more satisfying way to enjoy camping in one of California's beautiful array of public grounds is when you're camping for free.
Free camping areas are usually those managed by the federal government, Bureau of land management, United States Forest Service set aside so people can enjoy nature. The bummer to free camping is that these camping spots have no amenities, and you'll have to bring everything you want to use by yourself including a tent.
So if you're going to spend a day or weekend away camping, you'll have to go water source, power source, food, protection from animals and bugs, and waste management. Free camping is also referred to as boondocking, primitive camping, or dispersed camping. And thanks to free camping, you don't need money to go camping.
Free Camping Sites in California
Searching for camping spots in California rich in many beautiful sceneries to camp can be pretty frustrating, especially if you don't know where to look. This is why we compiled a list of the best spots where you can camp for free. Some of them are:
1. Orr Lake Campground—Shasta-Trinity National Forest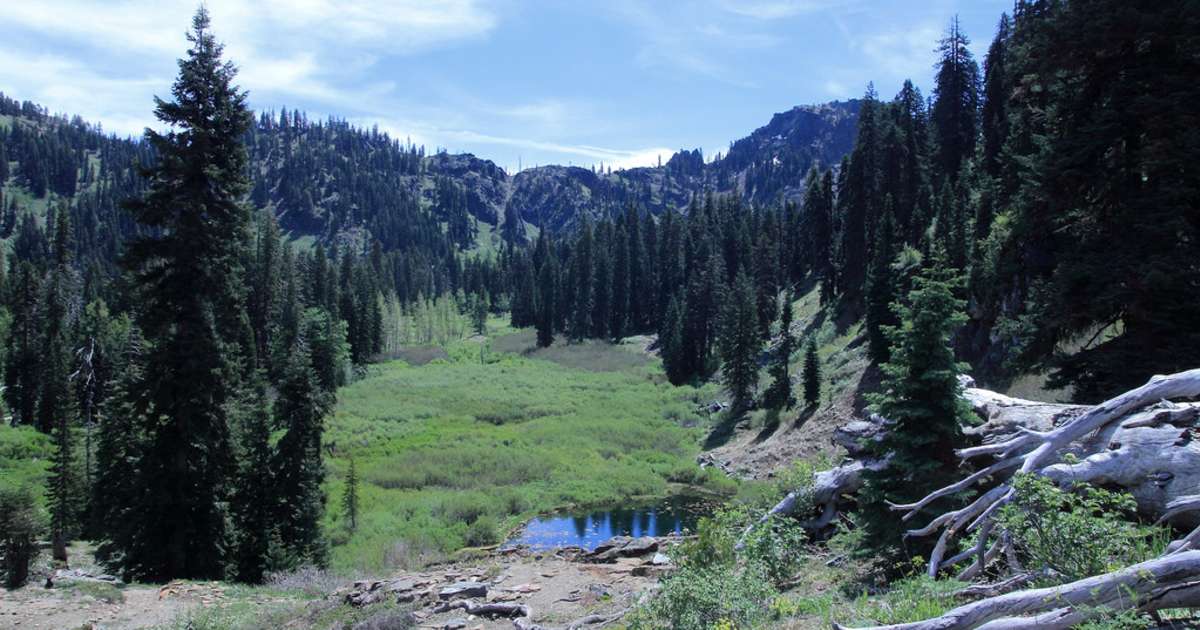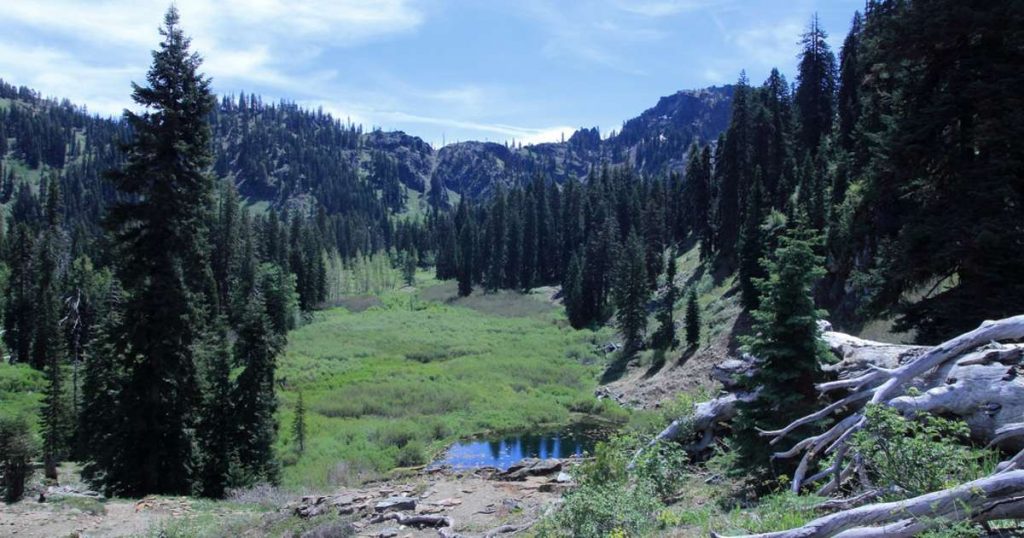 Located in the Shasta-Trinity National Forest, the Orr Lake campground is a beautiful place to camp. The beautiful lake offers six free lakefront campsites on one side of the lake and four free group campsites on the opposite side of the lake. Spending a day or weekend there features a lot of fun like swimming, kayaking, or angling among the lily pads. And although motorized boats are not allowed, there are other fun ways you can enjoy camping.
Another reason for fun dispersed camping in the secluded lakesides is that from the lake, campers can easily view the beautiful views of Mt Shasta in the distance while enjoying the pleasant evening sun or grilling freshly caught grout for dinner. Although you have to come with other amenities, vault toilets are available for you to do your business.
2. Lassen National Forest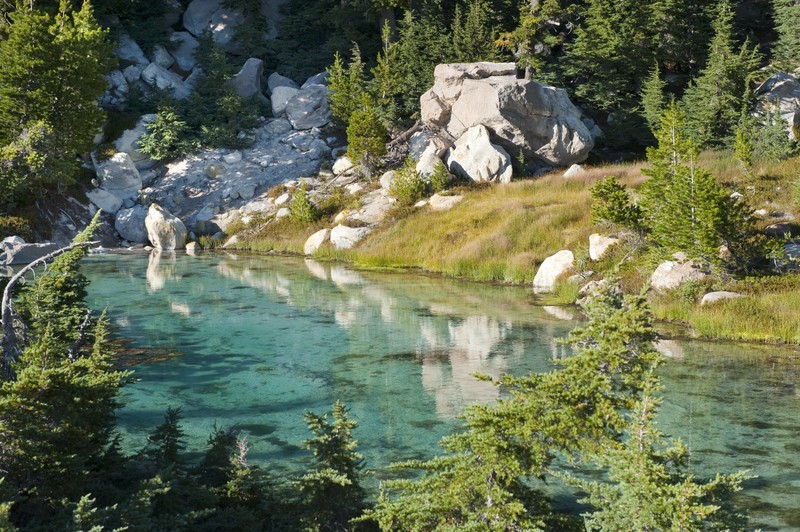 This is another spot for boondocking, and if you would love to explore the beautiful Lassen National Forest and your budget doesn't quite cut paying for camping every night, there are a lot of dispersed camping sites near the forest's entrance.
One of such campgrounds is the black rock campground, which offers free camping to you and your group of friends. The campground provides six first-come, first-serve campsites equipped with grills and tables and vault toilets that make your stay out in the wild less primitive. Deer Creek and Mill Creek are available if you love fishing, and hikers also have access to many hiking trails.
Free camping is also available at Hat Creek Ranger District, Almanor Ranger District, and Eagle Lake Ranger District. There are also opportunities to enjoy fun activities like mineral prospecting, horse riding, and water activities on these primitive camping spots.
3. Modoc National Forest Dispersed Camping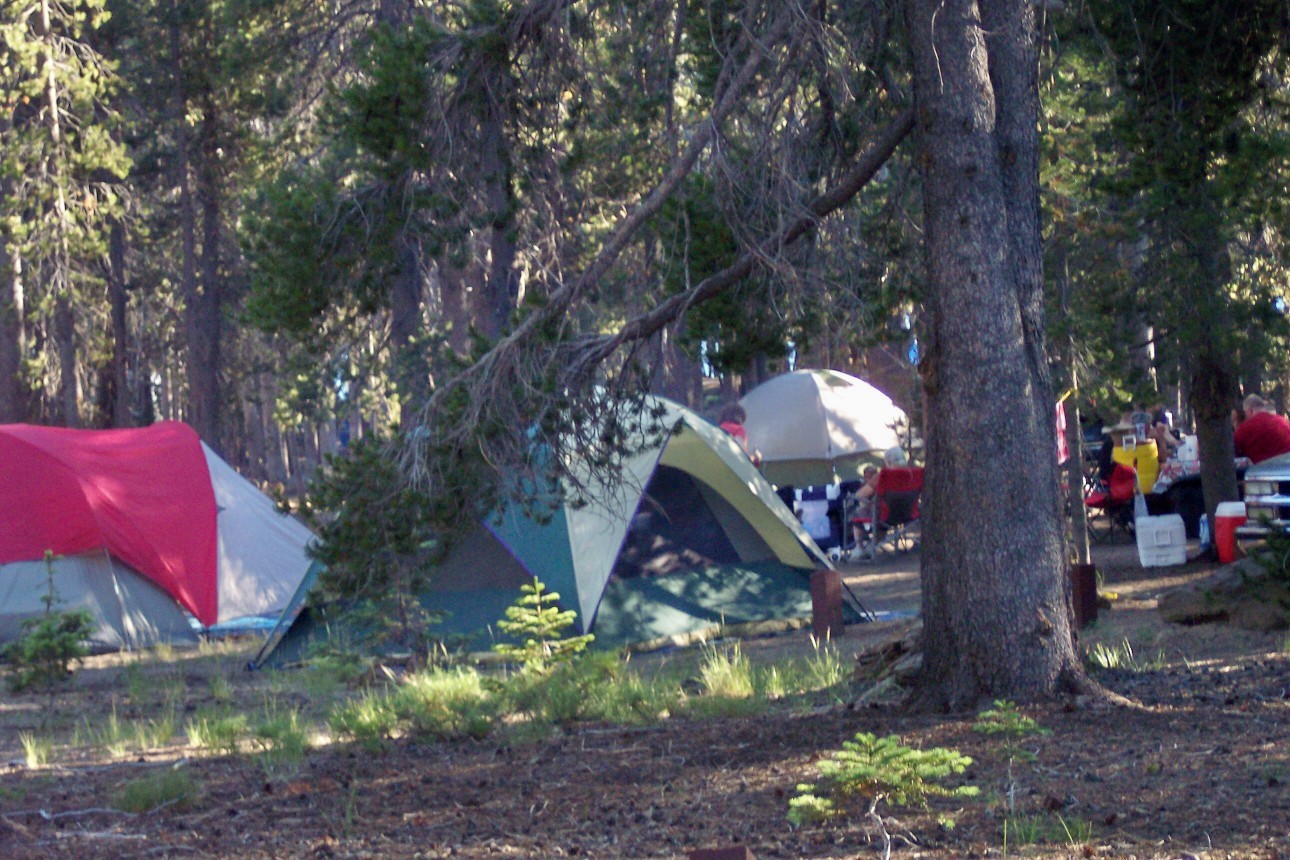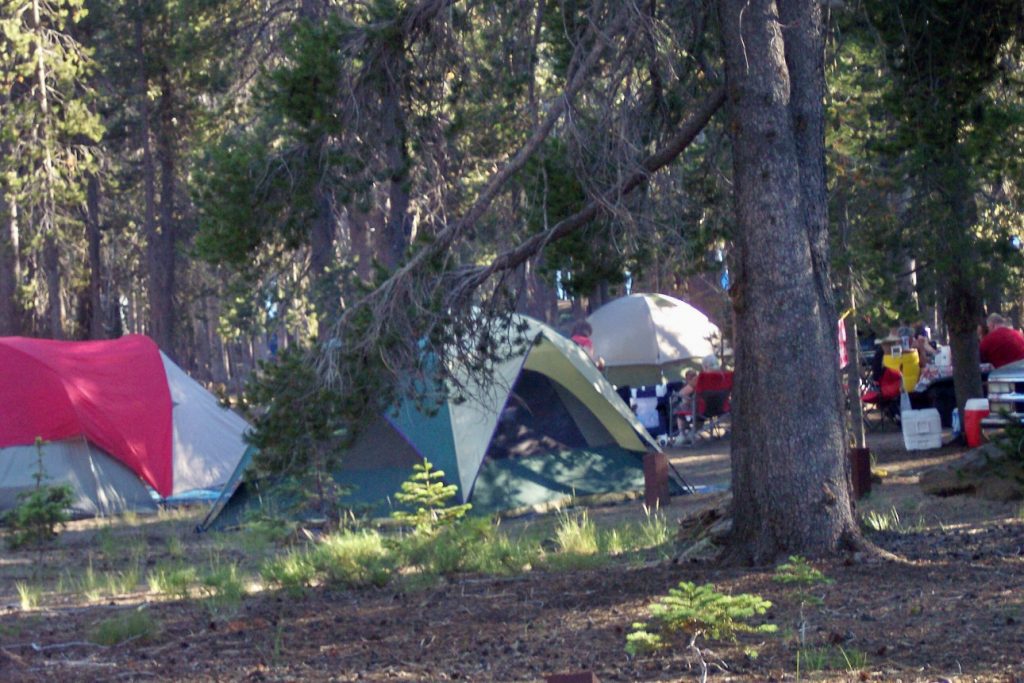 The northern area of California is another exotic spot for boondocking. Modoc national forest is nestled at the location where Oregon, Califonia, and Nevada meet. Far enough from other more popular parks and camping spots. With a large landscape to interest you for weeks, and even when you're leaving, you'll still wish you had more time to explore the beautiful sceneries the forest has to offer.
All four ranger districts, Big Valley, Devil's Garden, Doublehead, and Warner Mountain, are dispersed camping areas, and believe me, there's not enough time to explore the alpines, central lava flows. And you're sure to find a camping spot even on hectic holiday weekends.
4. Mammoth Lakes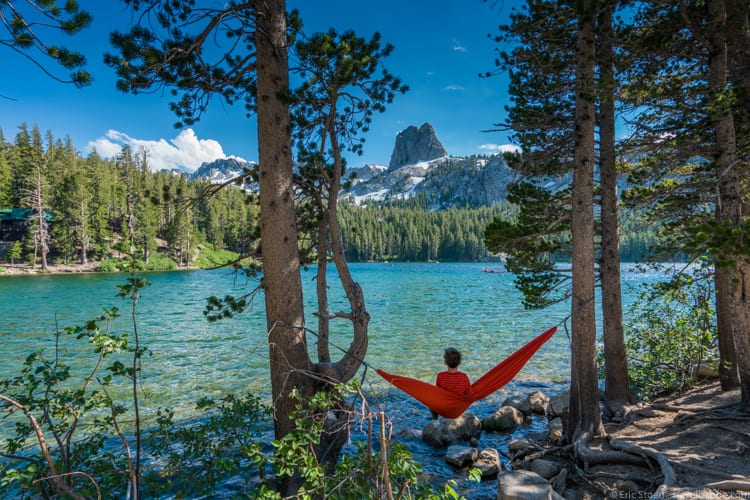 With the views, mammoth lakes will have you coming back; mammoth lakes offer one of the most beautiful sceneries in California. And if you need to boondock, the perfect place is Glass Creek Campground, just outside mammoth lakes entrance. With 66 spacious campsites, the campground makes it easy for you to camp in a 45' motorhome or trailer for no more than 3weeks straight, although 3 weeks is not enough to thoroughly explore the beauty of mammoth lakes and June lake districts.
All you need to do is register at the kiosk once you arrive, and you can quickly settle in. Don't forget to take along all your basic amenities as they are not available on site. Also, you should be aware of wildlife in the area and keep your stuff and yourself safe.
5. Alabama Hills Recreation Area—at the base of the Eastern Sierras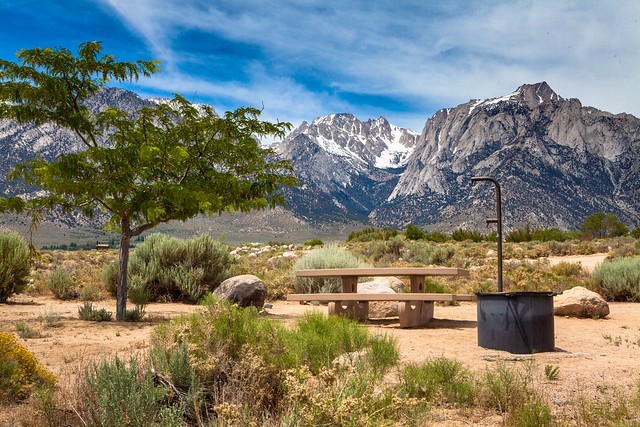 The Bureau of Land Management runs the Alabama hills recreation area, and it is one of the top-rated free campsites in Southern California, hosting thousands of visitors each year. Apart from being extremely beautiful, it is easy to navigate with its obvious dirt tracks and campsites. It has been used as a shooting site for lots of movies, so you might have a flicker of recognition as you navigate its rounded red rocks.
If you're boondocking for the first time, this is where to start. Perfectly nestled amidst deserts and hills, the Alabama hills recreation area boasts of the most epic picturesque views in the whole of South California. Also, amenities are not available, so you have to bring yours along.
6. Sequoia National Forest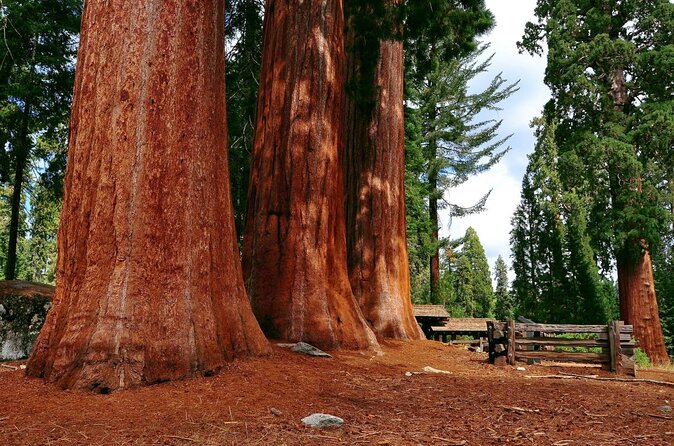 This is a large forest area with epic views and lustrous trees. But if you're not interested in the OHV area, there are campgrounds near the entrance of Sequoia national forest where you can boondock. For instance, you can check out Alder Creek dispersed campground. The campground is fortified against wildlife, and there are also vault toilets and a creek nearby to make the experience less primitive.
Another of these campsites is Alder Creek Dispersed Camping which is excellent for dispersed camping. It is also near Sequoia National Forest and has many fun activities while away time. But it operates on a first-come, first-serve basis, and it gets dry and hot in summer.
7. Death Valley National Park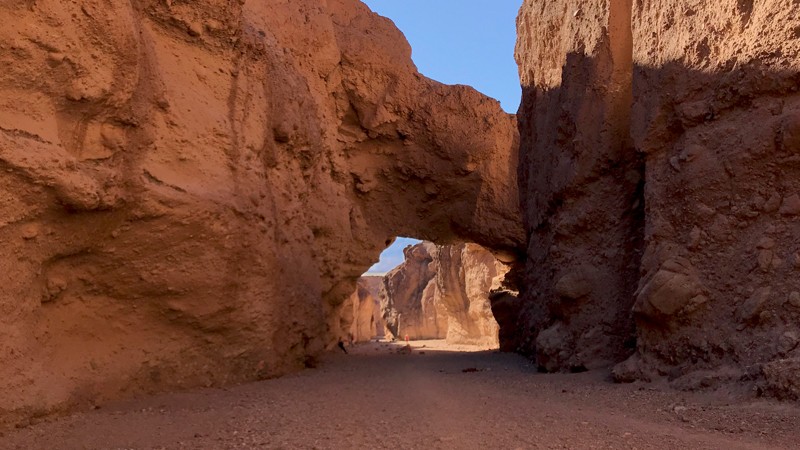 This is the only national park in California where you can boondock within the park without necessarily looking to camp in forest service lands near the park and then drive in for sightseeing. But in death valley national park, you can camp within the park grounds. It is the largest national park in the United States. And there are about 1000 paved miles and dirt tracks to different destinations.
Also, there are maps that you can use to navigate the many tracks in the park. The park is filled with endless locations to explore, and there is hardly ever enough time to examine them.
8. Blair Valley Campground—near Joshua Tree National Park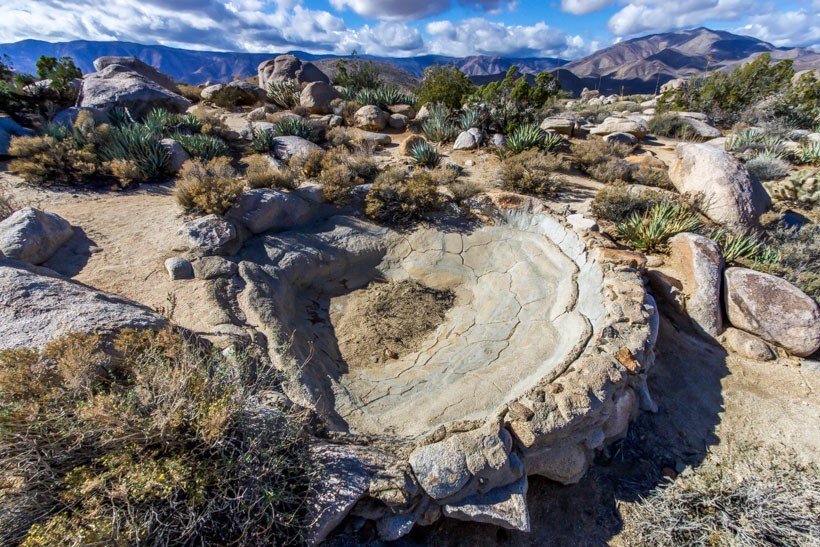 The Blair valley campground is located near the Joshua tree national park and is the perfect stopping ground for camping before the park. The campground is both primitive and secluded and has the perfect night view of the sky. Also, the campground is large enough to accommodate many people without you being in each other's space.
If you have a heavy rig, you shouldn't venture too far into the grounds as the roads can become sandier the farther you go into the point of becoming impassable, and if you don't have a map, it's possible to get lost. Hikers, climbers, and people who like mountain biking will find the campground as enjoyable as many trails to explore.
9. Willow Creek Road Dispersed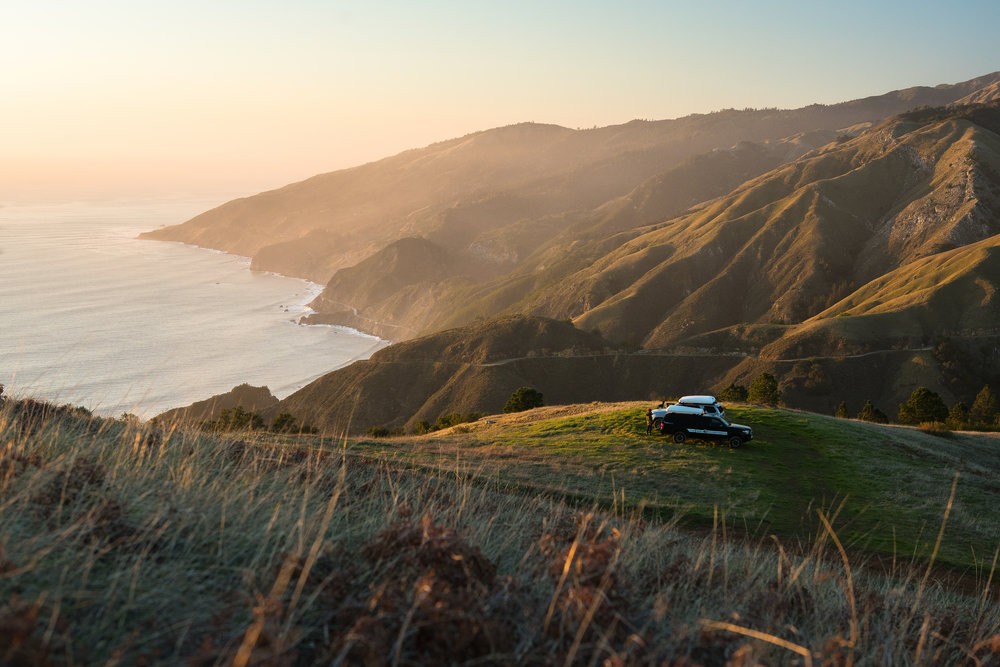 This picturesque campground is situated in the popularly known Big Sur area of California. The Willow Creek Road features breathtaking ocean views and wildflowers during the Spring season, which nature lovers will find enthralling. Amenities are also unavailable, so you must take along your essentials and be aware that there is little cell service, and if you can't do without contact with the outside world, you should invest in an RV cell booster.
10. Yaqui Well Camp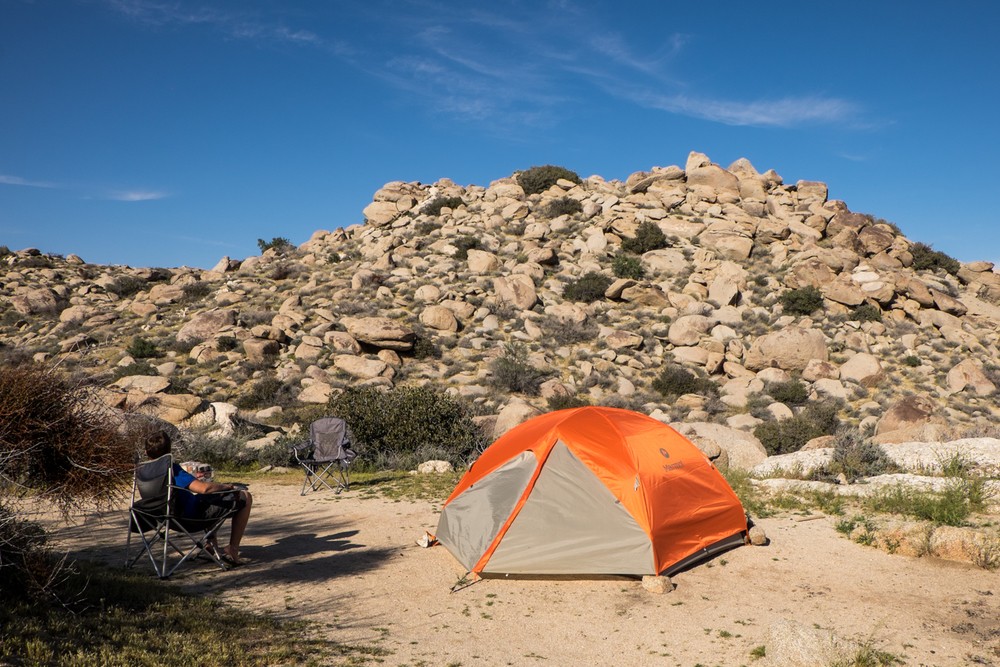 Located in the Anza-Borrego desert. If you're looking to enjoy nature peacefully and serenely, this is the best place for you. It is a great place for adventures with beautiful views, wildflowers during spring, a perfect view of the stars in the night sky, and numerous trail options. Also, there are vaulted toilets to make the experience more convenient.
Conclusion
The only thing better than camping is camping for free. And if you're in California, the land with numerous camping sites, you should check out these various free camping sites to enjoy the camping experience for free. All you need to pack are your amenities, and you can enjoy a weekend or more away in the company of wildlife and nature.
There are many free campgrounds to explore in California, and rather than worrying about where to start from, here's a list of the top free camping sites to explore.