Ohio is one of those states that many people overlook when it comes to planning vacations. Ohio is home to some of Nature's most beautiful scenes, tranquil lakes and rugged mountains with deep, lush valleys.
Camping no longer means that you pitch a tent and that is it. There are many more forms of camping available in Ohio and all over the world. Camping has been around for hundreds of years, and while the means have changed, the general point is the same.
In actuality, there are 19 different types of camping that you could, if you desire, participate in. These include:
Tent Camping
RV or Van Camping
Backpacking
Survival Camping
Car Camping
Primitive Camping
Glamping
Kayak or Canoe Camping
Overlanding
Rooftop Camping
Winter Camping
Bicycle Camping
Motorcycle Camping
Dry Camping
Workamping
Adventure Camping
History Camping
Backyard Camping
Hammock Camping
So, it cannot go without saying that many of these types are basically all going to include setting up a tent and sleeping in the tent overnight. The difference is how you arrive at your destination. This means that many of these could be placed in the same category.
Tent camping is an activity that has been done for generations. From there, folks moved on to Recreational vehicles or Motorhomes. These vehicles were home with all the amenities of home such as a shower, beds, kitchen and table, yet you were not at home. You were still out in the world having adventures and making memories.
Van Camping, car camping, and even Overlanding all involve sleeping in makeshift or manufactured tents made specifically for that vehicle. Glamping, not sure what can honestly be stated about Glamping. It is a form of camping, however, inside the tent is a glamorous set-up including a bed, complete with a bed frame, tables and chairs, rugs and even wall decorations.
The remainder of these types of camping, as stated, is named for the manner in which you arrive at your destination. Whether it is a hiking, biking, motorcycles or watercraft. The definition of camping remains the same, but the travel method varies.
This could be a spot where we throw in some facetious remarks and state that when we were kids, our mothers made tents out of blankets thrown over tables and chairs. Was this another form of camping that is not listed?
Back to Ohio, with the many lakes, mountains, campgrounds and backyards. The possibilities are endless. Where you decide to camp is going to depend on which activities, if any, you would like to participate in while you are camping.
Let's begin with campsites located near water. These will provide fishing, boating, canoeing, kayaking, and swimming.
Top Choices
1. Alum Creek State Park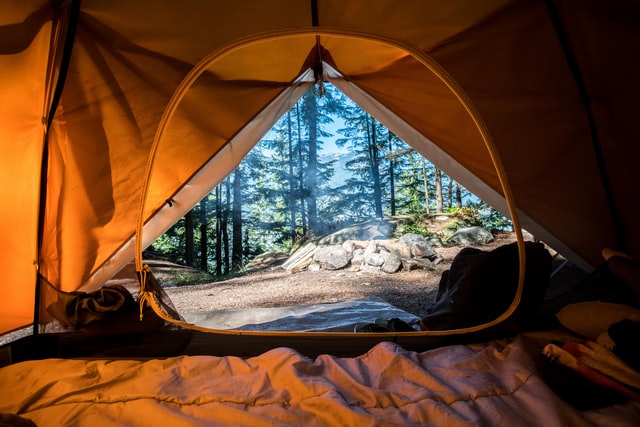 Within this massive park of 4,630 acres, those seeking adventure will find rolling hills and woodlands which offer a wide array of outdoor activities and recreation. The attached campground area has a camper's beach, a dog park and dog beach, a playground for the children, a boat launch and a Nature Center.
In this campground are 24 full-service camping sites with electrical hookups, sewer and water. They also have flush toilets available, showers and a dump station.
Other activities in the area include fishing, boating, naturalist programs, hiking, mountain biking and horseback riding.
2. Barkcamp State Park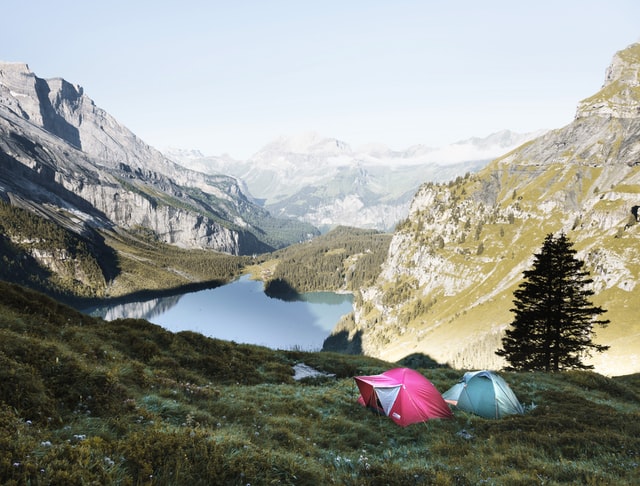 This is a public recreation area in Belmont County. This is truly a family-friendly camping area with rugged hills to form the background to the campground. The area features everything from camping, boating, fishing and swimming to just a day trip hiking.
The campground itself has many sites that are hooked up and ready for electrical, and water and they have a dump station available.
The campground area has also invested the time and money to create and maintain a basketball area, horseshoe area, volleyball and even miniature golf.
3. Countryside Camping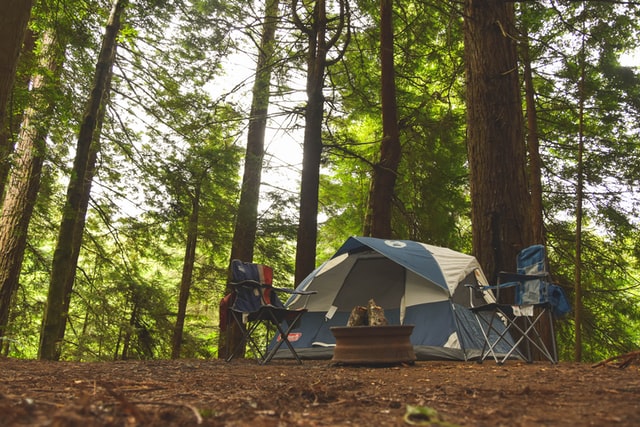 This is more of a quaint and natural style of the campground. It is situated next to the Mogadore Reservoir. The campground offers both primitive and hookup sites for RV campers. Primitive camping is located in a secluded area where the sites and sound of electricity will not reach you.
The campground does have a store to sell basics and essentials, there is a Wi-Fi hook-up, and laundry facilities.
4. Dillon State Park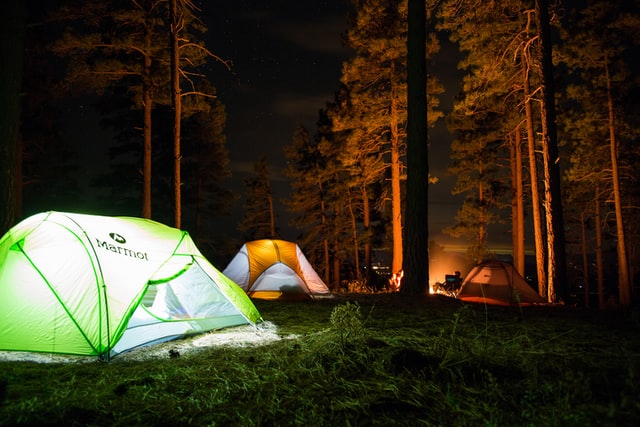 There are over 2,000 acres of land in this State Park. They have cabins or primitive tent sites for camping. There are water hookups, a sewer dump station, electricity and modern restroom facilities.
They have a wide range of activities possible at this location that includes archery, basketball, and all types of water activities such as swimming, boating, fishing, boating and even just stargazing.
They also offer hiking trails and mountain biking trails. It is a State Park, so wildlife is there, although they may hide from the eyes of visitors.
5. Findley State Park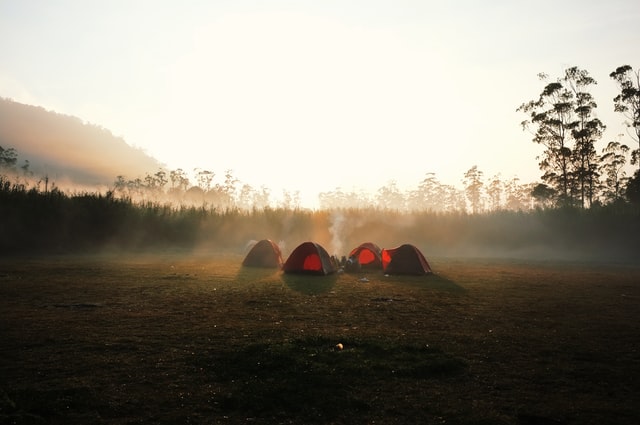 At one time this was over 800 acres of solid woodlands. Today, however, it offers not only primitive camping but also RV hookups for electricity and water. The State Park is still filled with Nature's beauty of woods, fields and tons of wildflowers.
Activities are plentiful here at Findley State Park. Hiking and biking are two popular and highly anticipated activities here.  Visitors and campers alike can participate in swimming, boating, fishing or take on their friends and family in basketball, volleyball or sit around the fire and talk all night.
Findley State Park does have a boat launch, laundry facilities and modern restroom facilities.
6. Indian Lake State Park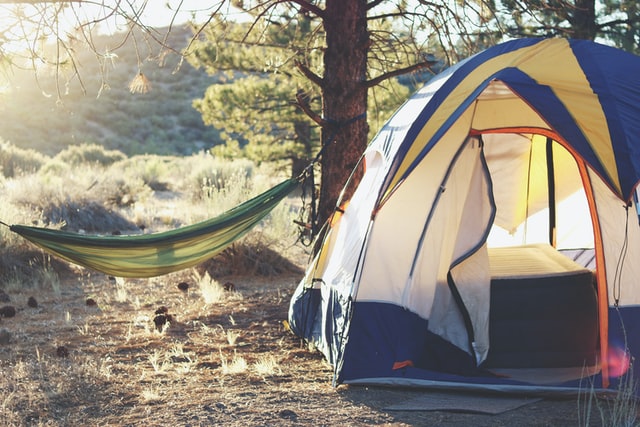 This is an 800-acre multiuse State Park that sits around a lake of over 5800 acres. There is such a wide range of activities offered here, that no one can accomplish everything available. The water sports include boating, skiing and obviously swimming and fishing.
Hiking is available on multiple trails in the park, as is biking. There is a private beach for swimming and a boat launch. Along with primitive tent camping, there are RV hookups, and cabin rentals as well.
The modern facilities include heated showers, laundry facilities, and a small store, as well as the necessary modern toilet facilities.
7. John Bryan State Park Campground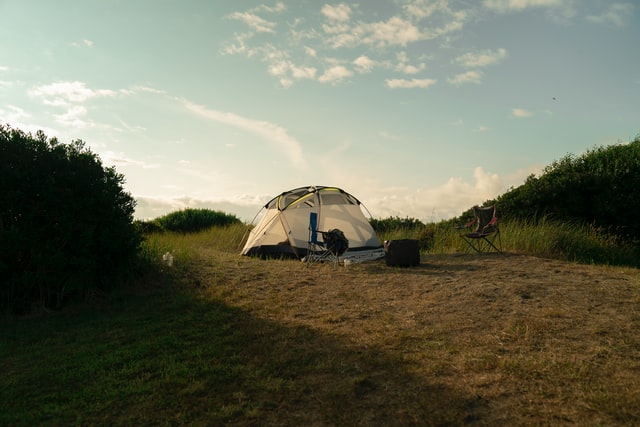 John Bryan is one of the most scenic State Parks in Ohio. The park is set around Clifton Gorge, which had been cut out of Little Miami River, by the forces of nature itself.  The Gorge itself is listed as a National Natural landmark.
The campground includes both electric and non-electric sites and primitive pit latrine facilities. There is a dump station available, there are picnic tables provided and fire rings.
The trails that run through the park provide for great hiking, biking and even cross-country skiing in the winter. Some of these areas make for great sledging runs throughout the winter months.
8. Beaver Creek State Park Campground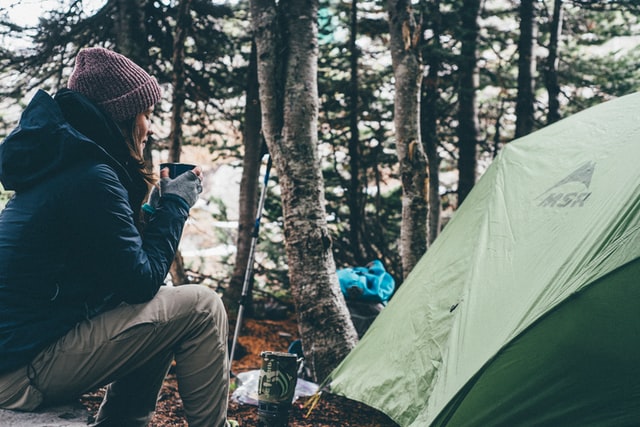 Beaver Creek State Park Campground will take you to days long gone. This will take you to the roots of life with none of the modern amenities of today. This is a campground for those who have a sense of adventure, those who are tough and can handle the outdoors.
Located near the foothills of the Appalachian Mountains, there is beauty all around you. This is likely one of the smallest campground areas in Ohio, however, this park will give the outdoor enthusiast what they want. This is meant for those who prefer to spend their time in the natural elements.
There are 45 campsites, but only six of these have electrical hookups. However, there are no showers or modern-day toilet facilities at Beaver Creek State Park. Beaver Creek does have three actual cabins available for those who want to camp without an RV or a tent. However, it must be noted that these few cabins do have electricity, they do not have running water.
This park is quite isolated and enjoyed mainly by those who love to experience nature. The most popular activity at Beaver Creek Park is hiking along the trails which will lead you to the abandoned pioneer village. Here you can explore the multiple areas that still remain.
There is of course swimming, boating and fishing available at Beaver Creek. When boating is mentioned, they actually mean canoeing and kayaking. For the modern campers who are just wanting to learn about camping, bring your paddleboard, there are good areas in the creek that will let you, board.
Conclusion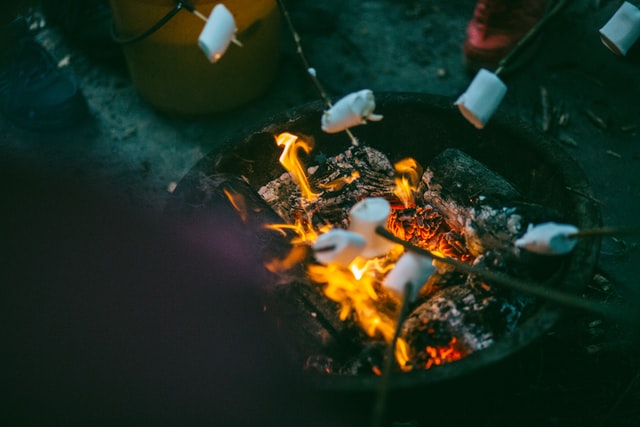 Whether your idea of camping involves a tent, van or camper, camping is an activity that should be enjoyed by every family. Not just modern-day camping, but possibly primitive camping also. With changing attitudes, maybe learning to respect what they own will help nature come back and the climate return to a promising future.
Camping is truly an experience everyone should take at least once in their life. Living in the outdoors, free from the hustle and bustle of life, learning how life used to be for so many. These are experiences that cannot be fully understood just by words. Plus the sights and scenery that are available for those who take a hike through the State Parks may provide a sense of what natural beauty truly is.